Are you planning a road trip through Europe?
Or perhaps you're planning a holiday to France and are looking to get some inspiration and direction as to the best things to do in France?
Well, my friend, welcome!
In this post, I am going to share with you some of the best things to do in France, some of which I have done and some that are high on my France bucket list.
From taking on one of the incredible French via ferratas, wine tasting in one of the French wine regions and hiking in the French Alps all the way to Skiing in Val D'Isere, a city break in Paris and a Christmas Market road trip, you aren't short of things to do in this diverse European country.
I've done many road trips through France over the years and as you can tell by the latter list, your trip to France can include so many incredible types of adventure. I forgot to mention surfing down in Hossegor / Biarritz, climbing in Chamonix and visiting the champagne region! Gosh, France is amazing!
If you're based in the UK, getting the ferry over to France is such an easy option. The crossing takes around an hour and it means you don't have to worry about going to the airport / hiring a car when you get there. See my experience and tips for the ferry crossing here.
Blog posts and travel guides you may find useful:
Get your bucket list at the ready, by the end of this post you're going to know the best things to do in France, the best places to eat in France and the best adventure to go on in France.
Let's dive in…


The best things to do in France...
1. Take the gondola up to Aiguille du Midi.
Starting in the centre of Chamonix, the Aiguille du Midi cable car and reaches an altitude of 3,842m in the mountains, where you're blessed with awesome views of Mont Blanc. It's the second-most popular attraction in France after the Eiffel Tower!
At the top, you can also opt to 'step into the void' and stand in a glass box suspended over 1000m over the rockface.
It's not the cheapest experience, I think a gondola ticket costs around €100 but I've never heard anyone say it wasn't worth it. I think it's a 'do it once' thing.
Definitely straight into the gold of the best things to do in France with this one!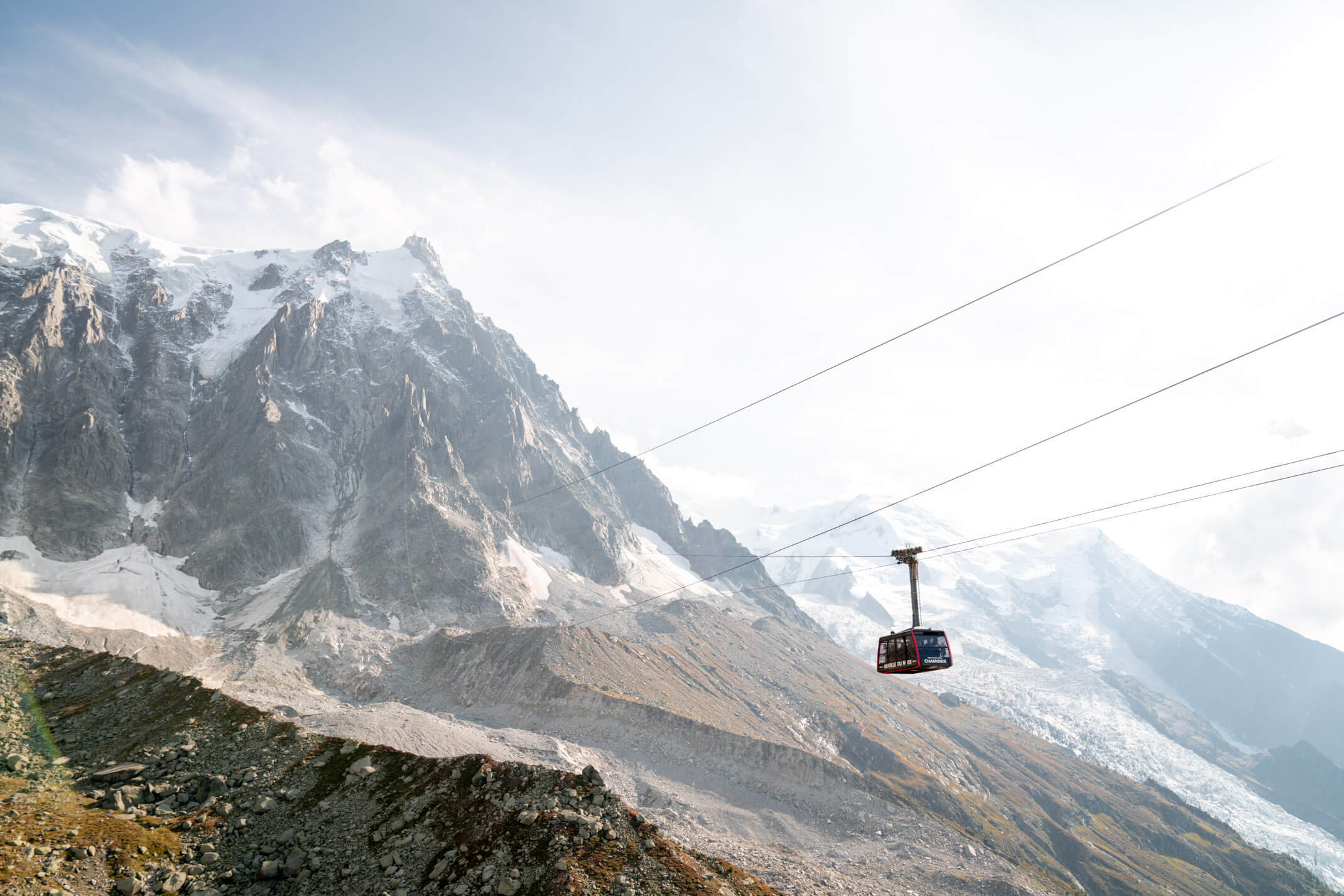 2. Be a tourist during a city break in Paris.
Paris is the capital, and this wouldn't be a France bucket list without putting it on there!
From eating in a Michelin-starred restaurant in the Eiffel Tower to watching a show at the Moulin Rouge, marvelling at the Notre-Dame and l'Arc de Triomphe to admiring the artwork in the Louvre and the Château de Versailles, Paris is a must-do-before-you-die because of the iconic experiences on offer.
Then there's having lunch on the Avenue des Champs-Élysées, wandering around the cobbled backstreets, watching the Eiffel tower illuminate and perhaps diving into a local cooking class to learn the tricks of French cuisine. You'll want to rise early with your croissant and coffee here in Paris to make sure you fit everything in!
The hustle and bustle of Paris isn't for everyone, but I think it's one of the best places to visit in France, even if you only go once!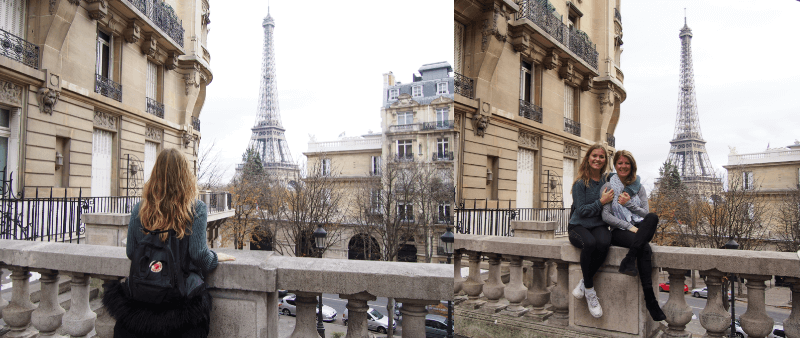 3. Swim in the calanques in Marseilles.
There are many idyllic creeks (or Calanques), such as Sormiu, Sugiton, Morgiou, dotted along the coastline in Marseilles.
It's a bit of a hike to get to them, but it's so worth it for the pine forests, the crystal clear water and the tranquillity you'll experience on arrival.
4. Go hiking in the Agriates Desert in Corsica.
Corsica, a Mediterranean island off the coast of France, is famous for its breathtaking landscapes and heavenly beaches. One of the best is Lotu, which can be accessed by hiking from Saint-Florent through the arid landscapes of the Agriates Desert.
5. Go skiing in Val D'Isere.
One of the top things to do in France is to hit the slopes in the Alpine region, and one of the best places to go skiing in France is Val D'Isere.
From the fresh powdery snow to the fun apres-ski parties at the famous Folie Douche, you're guaranteed to make some memories to last a lifetime.
6. Visit France's Christmas markets.
One of the best things to do in France in winter is to visit the Christmas markets.
Lille is home to the largest and oldest Christmas market in northern France, and Strasbourg is known as the 'capital of Christmas' with its giant tree, twinkly lights, ice rink, market stall and other attracted. Join in the festive spirit as you wander around the stalls with a glass of mulled wine, and get yourself a souvenir to take home!
Check out the ultimate tour of Europe's Christmas markets in this road trip itinerary.
7. Make sandcastles on the Dune du Pilat.
The Dune du Pilat is the tallest sand dune in Europe. It's 3km long, constantly moving, and sits upon one of France's most exquisite nature reserves. Don't miss the unique panoramic view of the Bassin d'Arcachon or a boat trip to Ile aux Oiseaux or 'Bird Island'.
8. Go surfing in Biarritz.
France isn't particularly famous for its surf swells, but that's not to say there arent some epic ones. The south of France has many beautiful beaches to lap up the laid back surf lifestyle that we all desire to escape to. Hossegor or Biarritz are the best places to go in France for surfing!
Biarritz, if you're not learning to surf/jumping in the water, is a gorgeous place to explore for a weekend of markets, coastline and seafood eateries on the water. A very romantic spot! Not to mention the soft sand and beach backdrop of 19th-century architecture… it's the perfect place for every beach lover!
9. Go wine tasting in Bordeaux.
Wine tasting in Bordeaux should be near the top of your France bucket list. Yup, it's where that Bordeaux wine you drink with your girlfriend comes from!
Bordeaux is the largest wine-producing region in the world, famous for grape varieties including Cabernet Sauvignon, Merlot, Petit Verlot, Malbec and Cabernet Franc. While you are here, definitely visit a winery or two (there are hectares of vineyards) or you could even coordinate your trip with the Bordeaux wine festival in June.
Whenever I drive through France, I'm sure to stop off and collect some wine (it's a lot cheaper here) to take home with me! Mum's always pleased.
10. Spend a weekend in Nîmes, the 'French Rome'.
With a colosseum that is arguably better preserved than the colosseum in Rome, and more Roman architecture to admire such as La Tour Magne on Mont Cavalier, with views from the top across the whole city, it's not hard to see how Nîmes got its nickname.
You'll enjoy wandering around the old town and along the riverbank, too.
11. Take on a via ferrata.
I absolutely love Via Ferrata adventures and in France, you are never too far from one.
These 'iron paths' built into the rocks consist of ladders, bridges and all sorts of challenges and will guide your climb, making it a little more 'straight forward' than rock climbing but believe me, they aren't to be underestimated.
I did the Via Ferrata Parc Thermal in Saint-Gervais, just outside of Chamonix, and it was insanely good.
Check out my summer guide to Chamonix here.
If you're planning to combine your trip to France with a stop off in Switzerland, I can recommend the incredible via ferrata in Nax. You cannot beat those views!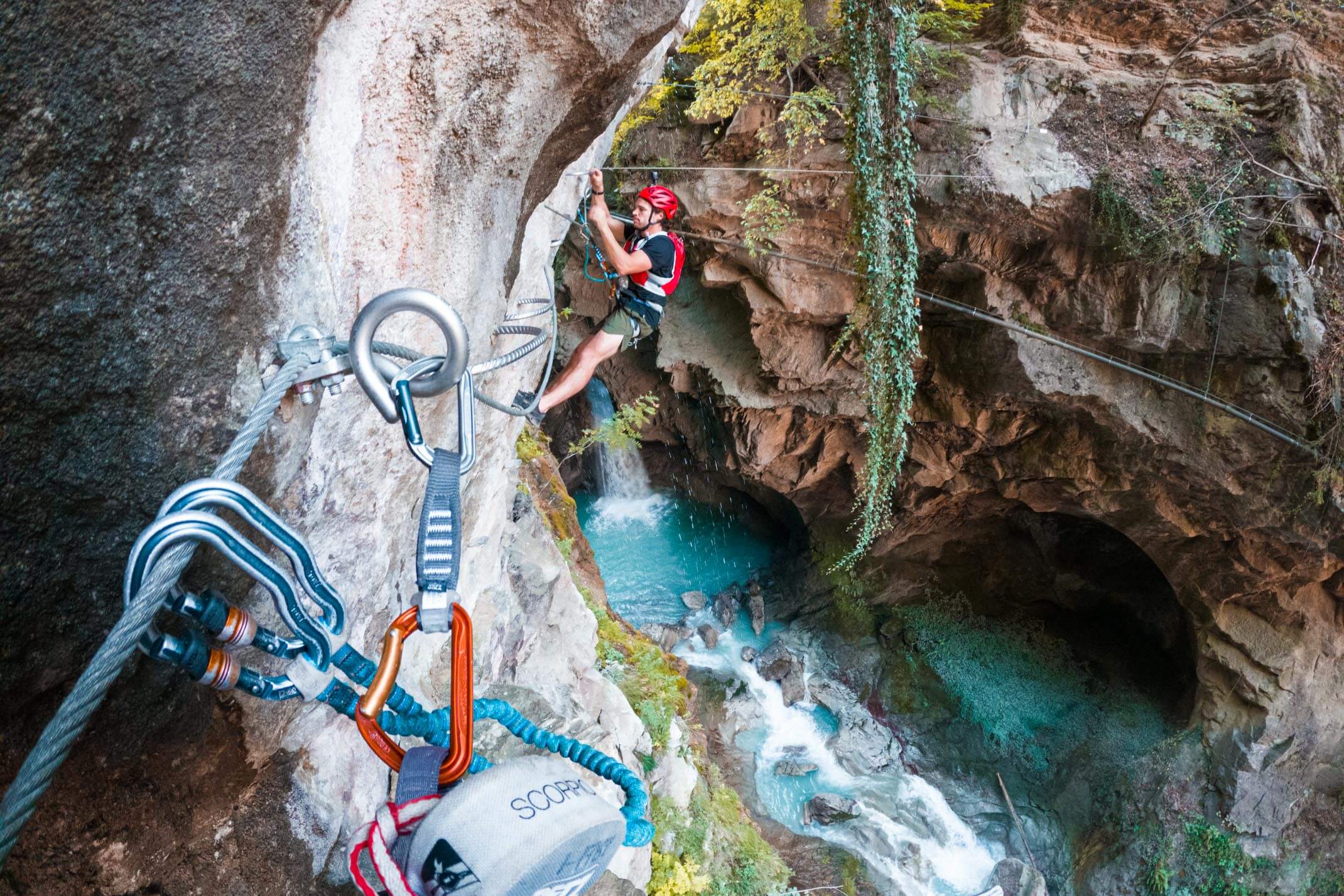 12. Visit the world-famous Mont Saint Michel.
This iconic and dramatic island landmark is just 3.5 hours from Paris. Whether you watch the tides dance from above (as they go in and out it changes whether you can access the island on foot or not), or wander around the abbey itself, you are sure to be amazed. Put this on your France bucket list now!
PS… don't confuse this landmark with St. Michael's Mount in Cornwall!
13. Raise a toast in France's champagne region.
Whether you choose to visit one specific vineyard in Reims or Epernay, or take on one of the many Champagne wine trails that have been put together in this region, a trip to the Champagne region of France to taste the bubbles is one of the top things to do in France.
14. Put your dancing shoes on and head to a festival.
Get your dancing shoes on, as France knows how to party!
A couple of years ago I went to Les Eurockéennes in Belfort which was awesome, it was super cool to experience a popular French festival that wasn't overwhelmed with international guests. Macklemore headlined – you can only imagine!! Get your tickets and check out the line-up here.
See my experience at Les Eurockéennes here.
If you're after a bigger, more international festival, head to Vieilles Charrues in Carhaix, the biggest festival in France. Get your tickets and check out the line-up here.
15. Paraglide over Lake Annecy.
Annecy is one of my favourite places to visit in France. It's mountain and lake life at its peak (pun intended).
There's something about the sun-drenched cafes and the people meandering along the lakeside pathways that keep me coming back for more. It's the perfect spot for a weekend away. You can get the bus / hire a car from Geneva airport which is just a 45 minute drive away and when you arrive, all you need is walking distance for a weekend of adventure.
One of my favourite things to do in France was paragliding over Lake Annecy. Floating over the Alps was truly magical, and the views rivalled the likes of New Zealand.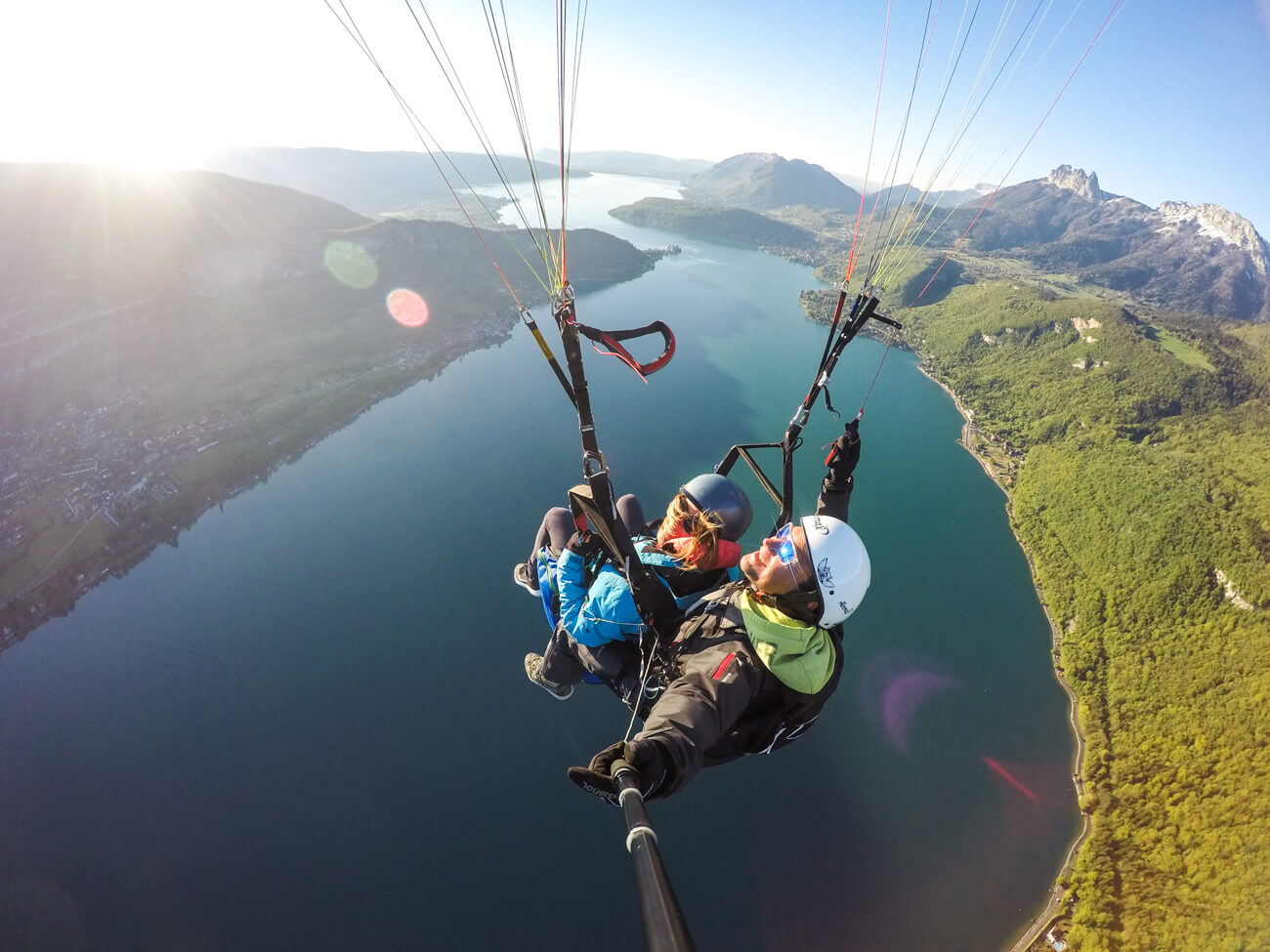 16. Road trip through Normandy.
There is nothing like getting up in the morning, grabbing a coffee and a croissant from a local boulangerie, and exploring the tiny town you are staying in.
We did this all the way through our road trip in Normandy, and it was amazing! The North coast of France is often overlooked as one of the best things to do in France and people head straight for the South / the Alpine region but the North of France is stunning. It's the perfect place to explore as a weekend trip from the UK by car. An hour by ferry and lots of gorgeous French villages and beaches dotted along the coastline.
There were so many highlights on this Normandy road trip:
the white sands of Le Touquet
Fécamp
the chalk cliffs in Étretat
the market in Honfleur
learning about the Battle of Normandy in Arromanches-les-Bains
visiting the cider region of Calvados.
See what else we got up and our Northern France road trip itinerary here.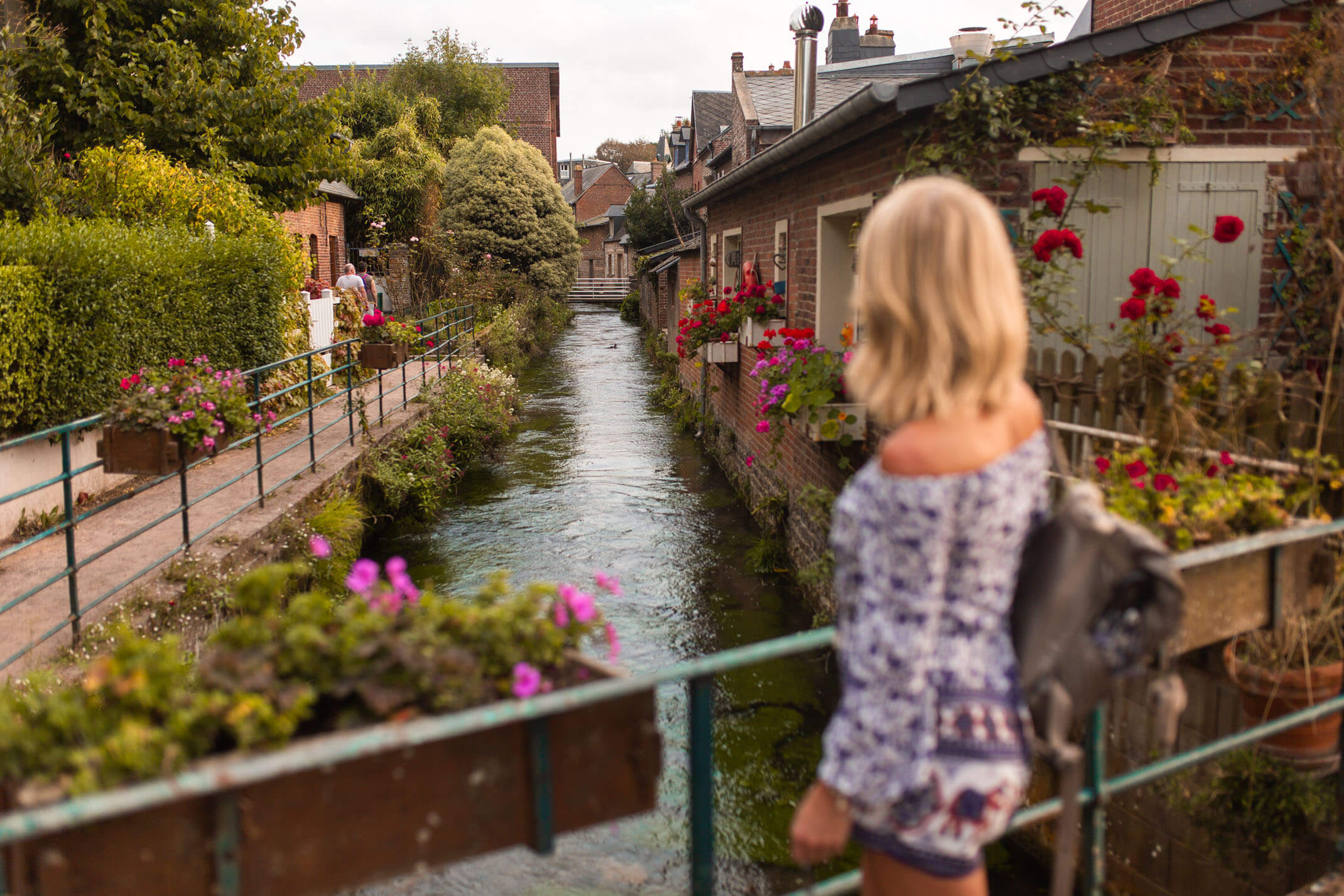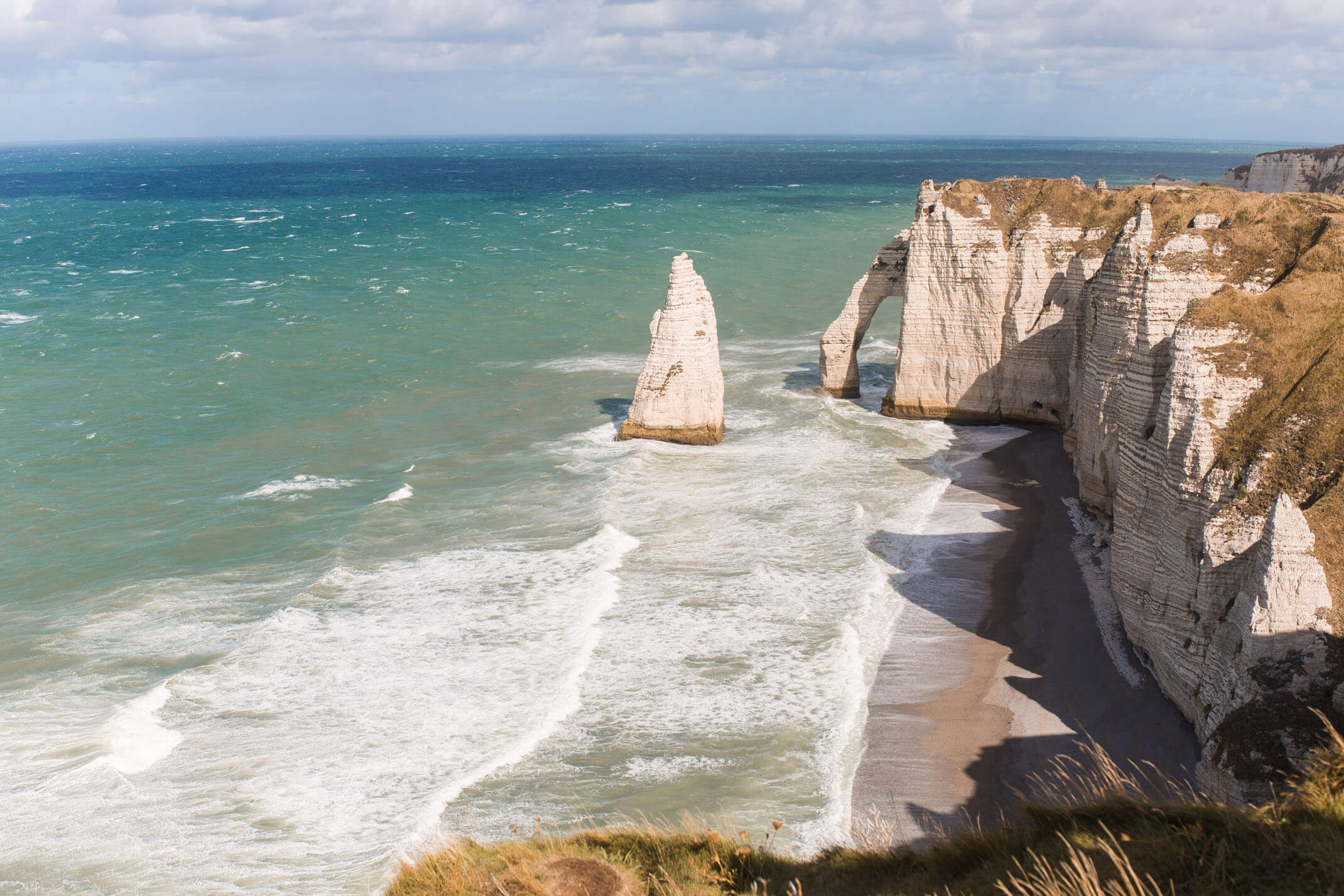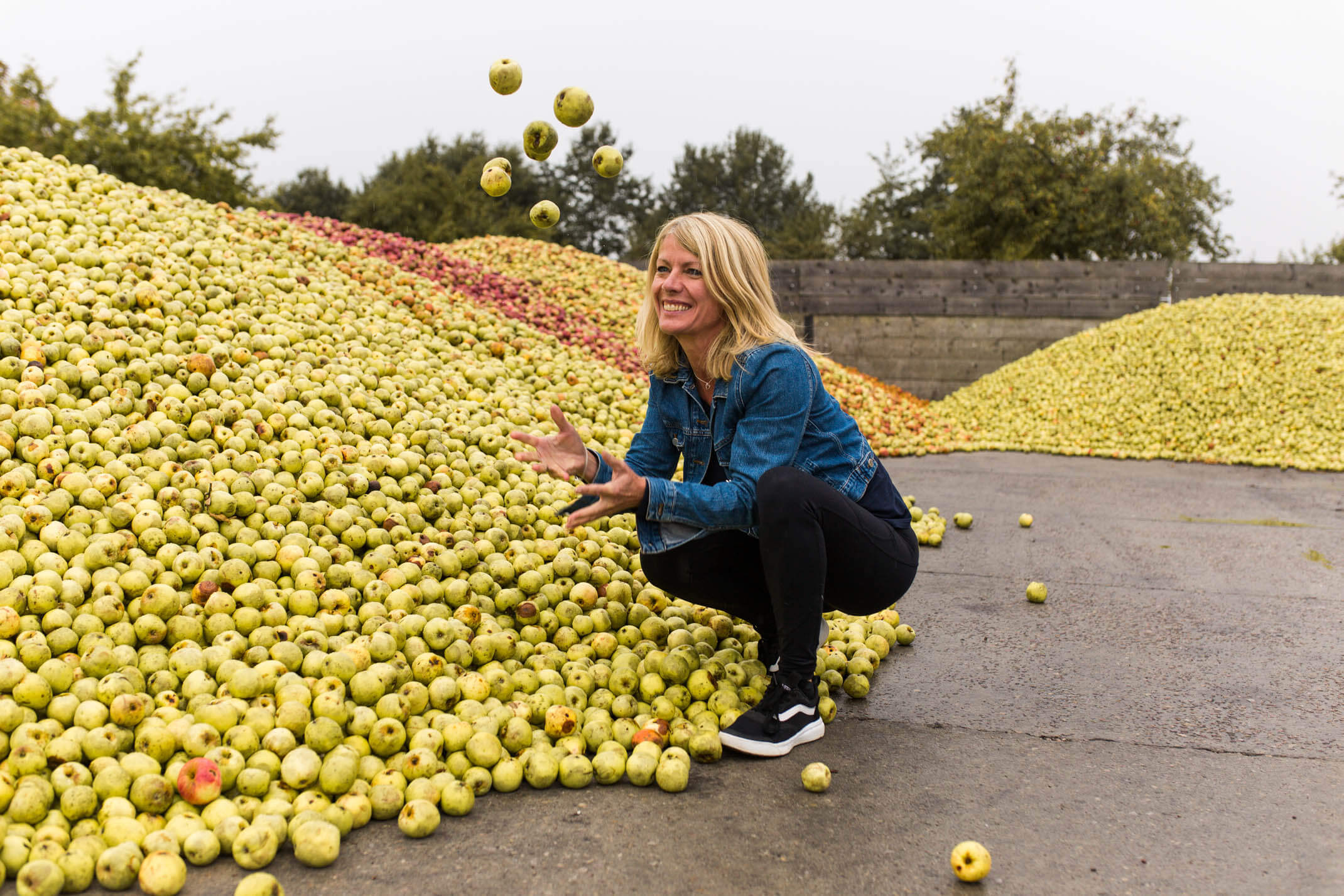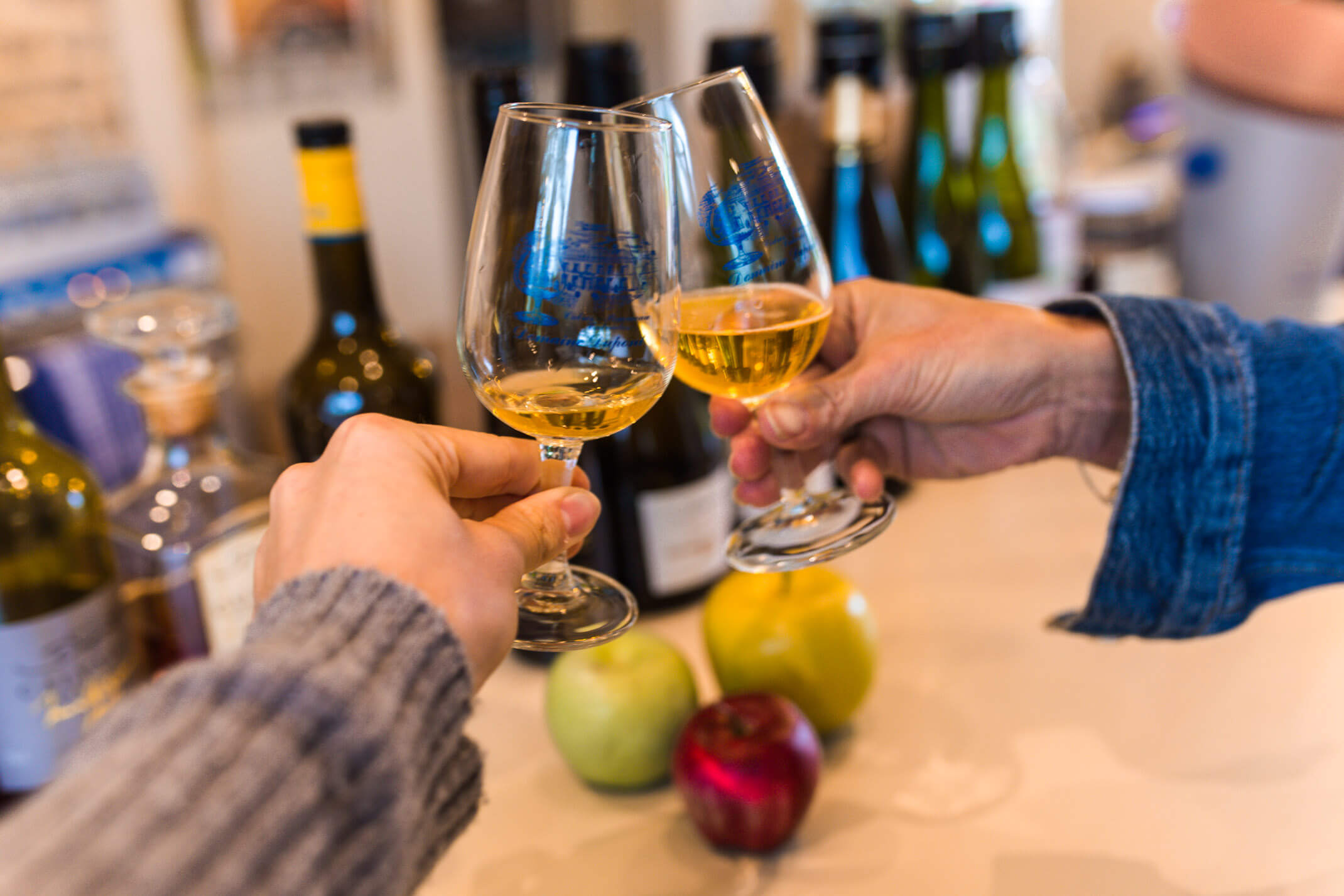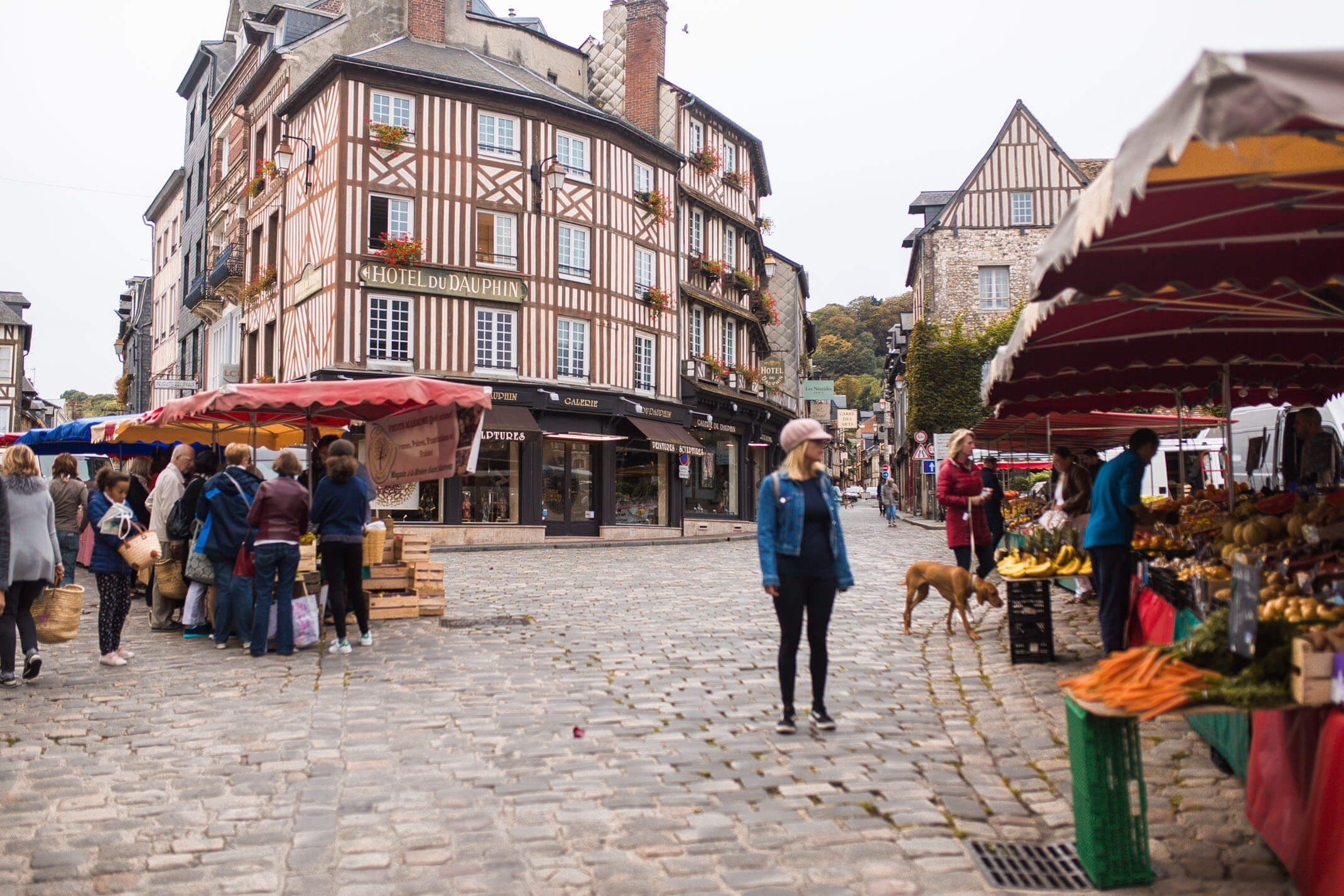 17. Road trip through the French Alps.
This is hands down, without a doubt, the best road trip I have ever been on.
Driving through the French Alps and exploring Chamonix, Annecy & Epernay with my best friend Lydia was so much fun – so much so that I went back to Chamonix in the summer with my van! A French Alps road trip is, in my opinion, should be near the top of the best things to do in France… if you like mountains of course.
Watch my road trip come to life in the video below, or check out the two below planning guides for a French Alps road trip…
18. Go kayaking in the Verdon Gorge.
One of the most popular things to do in France is to explore the Verdon National Park and go kayaking in the Verdon Gorge!
The turquoise water looks amazing beneath the cliffs which are up to 700m high, and you can combine your kayaking trip with a hiking adventure while you are there.
This is at the top of my bucket list upon my return to Europe! One of the best and most beautiful things to do in France.


What are your favourite things to do in France?
Where are your favourite places to visit in France? Anything you'd add to this France bucket list?
Love as always and happy adventuring,
Did you find this post helpful? I'd love you to share it for me.
Pin and save this blog post for later…