It was certainly a bold move to head to northern France on a road trip at the end of September, as the weather can be a little unpredictable… but I'm never one to say no to a road trip. Where there's French wine and boulangeries, it's a yes from me.
This Normandy road trip itinerary is such a great road trip option from the UK as the itinerary begins the moment you drive off the 1hour ferry from Dover (England) to Calais (France), making it a super accessible and easy weekend adventure. This northern France coastline itinerary includes white-chalk cliffs and WWII beachheads, including Omaha Beach, site of the famous D-Day landing but there is so much beyond these iconic sites too.
In this Normandy travel guide, I'm going to share with you the best things to do in Normandy and recommend our favourite stop-offs, accommodations and landscapes.
P.s. You can read about my ferry experience over to France and see pictures here. It's a lot easier than you think and having your car with you is an absolute dream (in my opinion) in comparison to the airport faffs that come with flying.
Here's my guide to a Northern France road trip…
Including the low-down on what we saw, where we dined and the adventures we went on during our 3-day adventure through Normandy…
So the trip was indeed initiated by a job with P&O Ferries whereby they had challenged me to be spontaneous, and in doing so expose what adventure is on offer in northern France. But regardless, the itinerary and choices were left to my preferences and I was left to explore as I naturally would.
We lucked out on three days with the weather and I was so content with the adventure Mumma and I had together.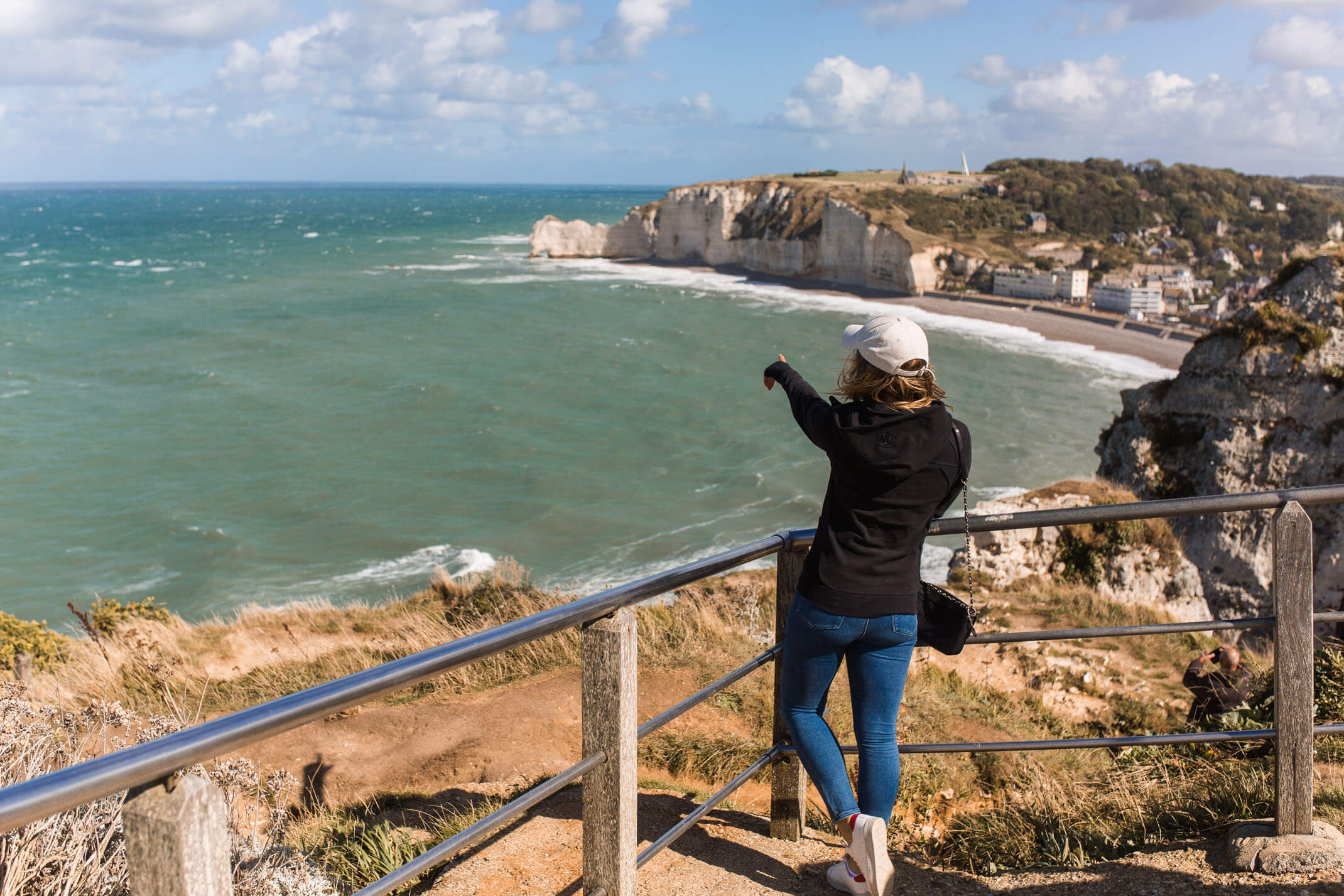 Some basic French phrases to get you going…
| English | French |
| --- | --- |
| Good morning | Bonjour |
| Good evening | Bonsoir |
| Goodbye | Au revoir |
| Please | S'il vous plaît |
| Thank you | Merci |
| Where is…? / Where are…? | Où est…? / Où sont…? |
| Do you speak English? | Parlez-vous anglais? |
| I would like… | Je voudrais… |
| I can't eat… | Je ne peux pas manger… |
| How much is it? | Combien ça coûte? |
Click here to check out French phrase books for your trip.
Day 1
Though we made no set itinerary for our 3-day northern France road trip before arriving in Calais, as always, I had pinned a couple of spots on a Google Map that I thought would be awesome to stop off in during our adventure.
Most of them tended to be clustered a couple of hours south of Calais where the ferry arrived in, and so we decided to get the bulk of the driving out of the way straight up.
About an hour in, we made a pit stop for lunch in the seaside town of Le Touquet, the spot where my eyes first lit up.
Driving to the beach front felt like we'd stepped into Beverly Hills: wide spacious streets and gorgeous homes all with their own driveway, rows of full foliage lining every avenue – super pleasing to the eye.
And then the beach (the sun being out definitely had an impact)…. wow. Fine pale sands that had us whip our shoes off in an instant to feel it trickle between our toes.
Northern France?! This is not what I imagined it to be like.
We took a moment longer to soak it all in with our first glass of French wine and a mozzarella and tomato spread before taking to the road again and heading further towards our destination for the night, Fécamp.
About 40 minutes before we were due to arrive in Fécamp, we stumbled across Veules-les-Roses, a cute farming village on the coast of the English Channel.
Tip: Filling up with petrol here cost us €71 (€1.50 – €1.72/L, unleaded).
When we got to Fécamp we had a meal out at Le Reidroc: moules-frites and red wine on the beach (€38.90). It wasn't the best food in the world but it was yummy and we chose this restaurant because of the location watching the sunset, which was stunning.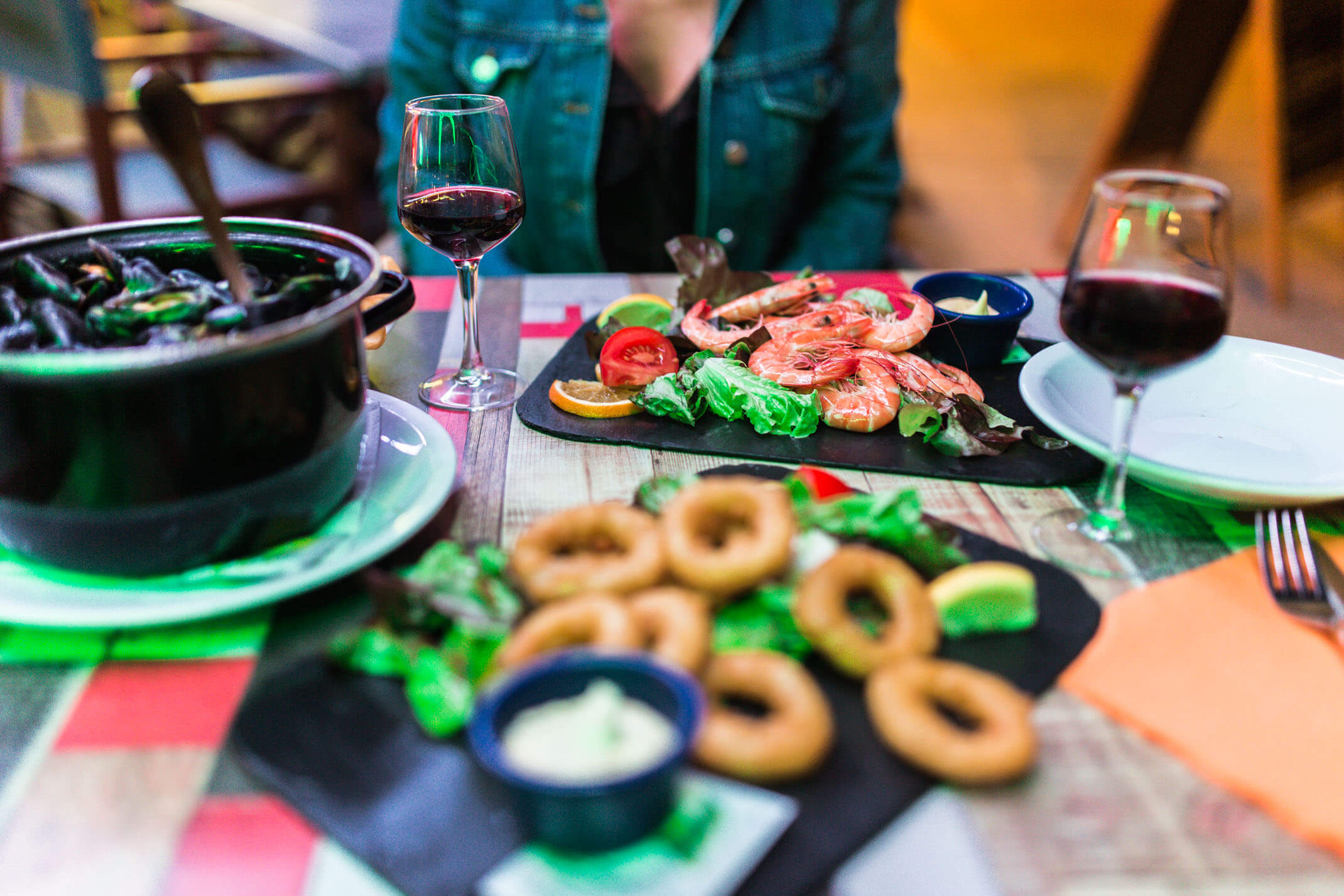 It was only a two-minute walk back to our AirBnb, too. With a sea view and the sound of the waves crashing on our doorstep, it was perfect for exploring this town in northern France. Get £25 off your first AirBnb stay here.
Day 2
We woke up and had a lazy morning, and then wandered into Fécamp town to the local shops and boulangeries to get eggs, salmon and fresh croissants to enjoy with our balcony doors open listening to the sound of the ocean.
We left around 11am and drove to Étretat, a small town on the coast famous for its chalk cliffs (which are up to 90 metres high!), including three natural arches and a pointed formation called L'Aiguille or the Needle.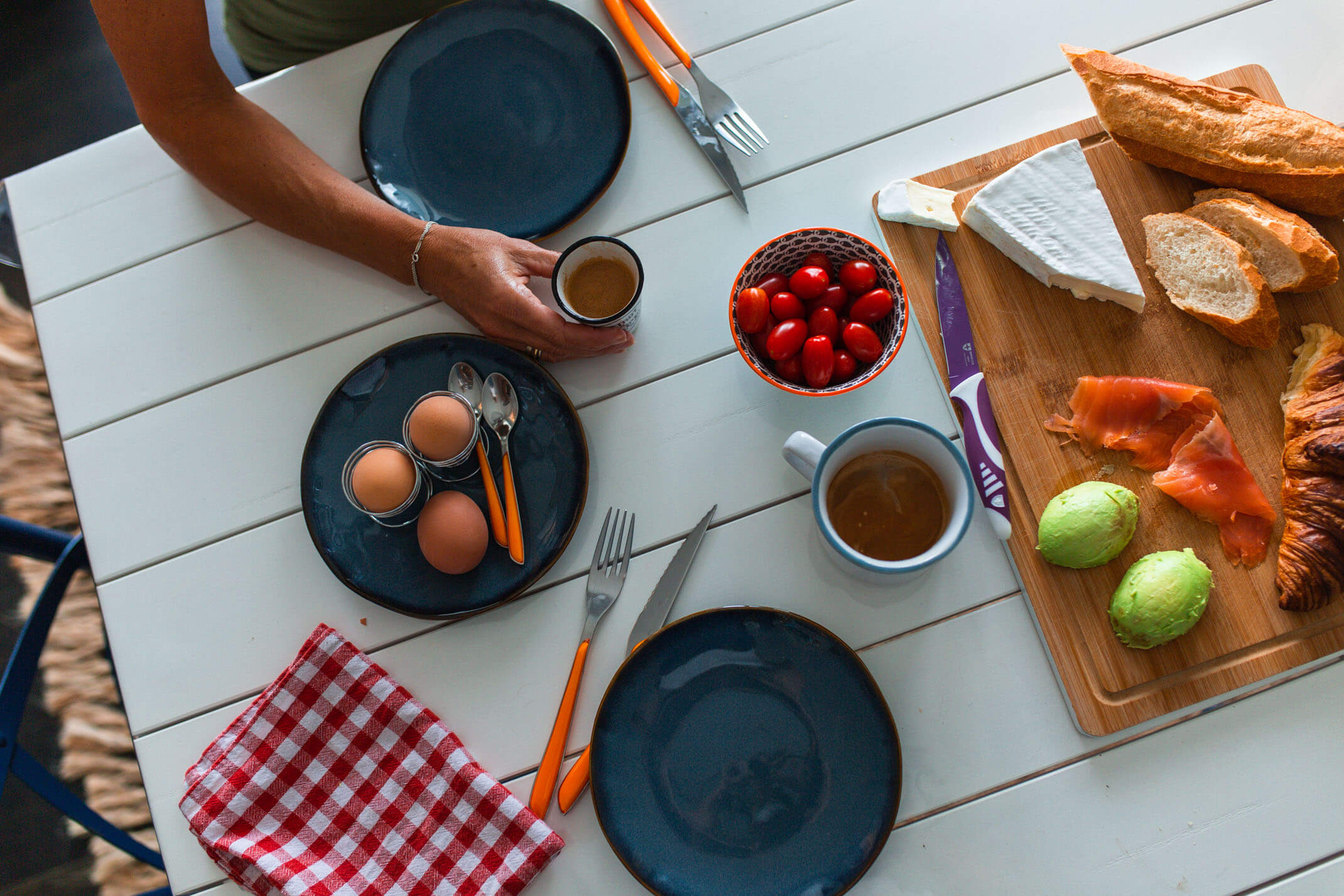 After grabbing a coffee, we walked through the small town and along the beach.
A hotel recommendation that looked nice was Manoir de la Salamandre. Let me know if you go or have been!
You can walk up either side from the beach up to the cliff tops for free for views of the weathered cliff formations.
In the summer there are lots of options for kayaking and watersports from the beach too!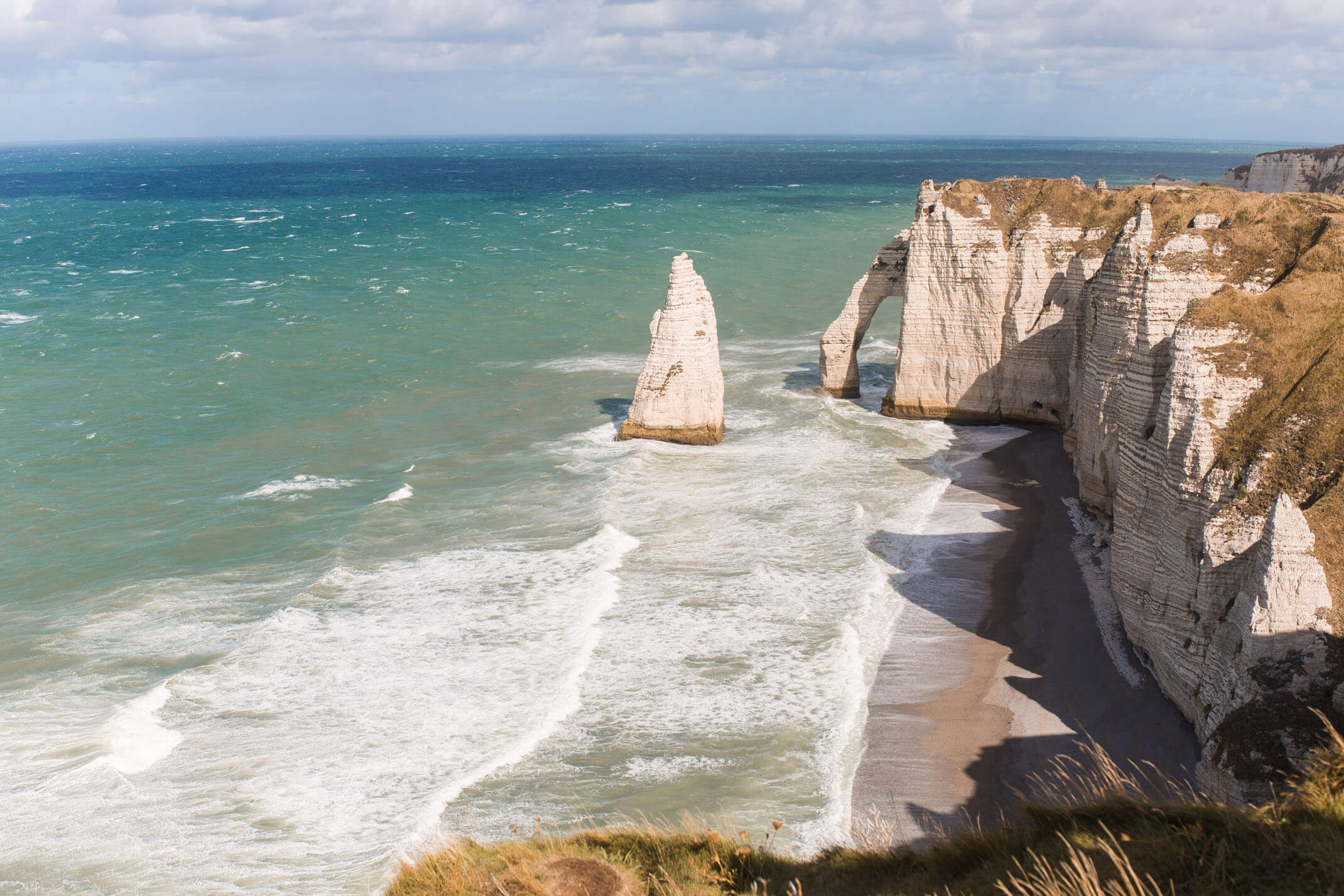 We spent the afternoon meandering around the harbour, the cobbled streets and boutique stores here in Honfleur. It's such a stunning little town, one I can imagine gets very busy in the heat of the summer. Luckily we were just out of peak season and its quaint quiet streets were that much more enchanting. We headed to La Petite Chine to treat ourselves to tea and cake…
We were going to dine out but decided to stock up at Carrefour on goodies so that we could enjoy the cosiness of the ridiculous Airbnb we had both fallen in love with.
Day 3
With a fresh warm croissant from the bakery, we spent Saturday morning exploring Honfleur Market.
We then spent half a day at the War Memorials, and then half a day in the cider region en route back.
We headed to Arromanches-les-Bains late morning. This area in Normandy played a big part in the Battle of Normandy and the Normandy landings. It's particularly famous for its Mulberry Harbour, an artificial port that allowed the Allies to offload cargo to be used in battle.
In the heart of the area is the Arromanches 360 cinema. There was a powerful 19-minute movie with real footage that gives you a great overview of what went on during the Batttle of Normandy (€6 each, €3 car park). The museum was €8 each.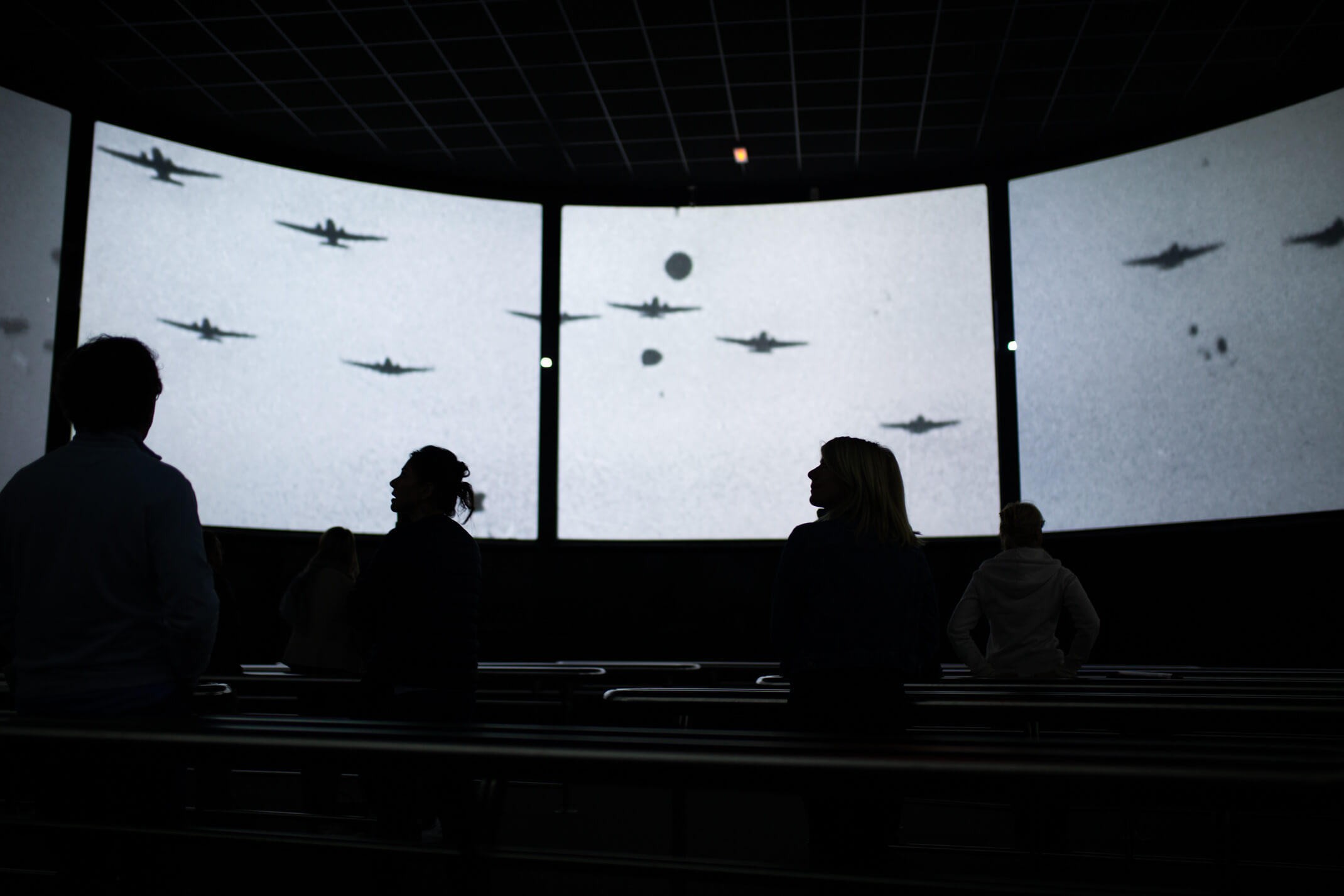 Next stop: Calvados, the cider region,
The cider route runs through the region and takes you through the picturesque orchards, rolling hills and green valleys that Normandy is famous for. It also takes you through many cathedrals, abbeys and historical places (D-Day sites and home of the Bayeux Tapestry, to name a couple). It is well sign-posted and about 40km long. You can drive or cycle (about 3 hours). Obviously you can stop off en route to try some cider (but don't drink and drive!). We only explored for an afternoon, but there's enough here to spend a couple of days in the region.
In the evening we headed back to Honfleur, where we went to the cosiest French restaurant, which was recommended to us by our Airbnb host as his favourite place to take his wife in town. We opted for the 3 course menu which was 28€ each. A glass of wine was 4-6€ and seeing as we weren't driving that night, we had a couple!
When in France!…
We cosied up once more in our Airbnb before reluctantly packing our back and leaving to catch the ferry at 10.45am in Calais back to Dover.
I honestly had no idea northern France has so much beauty to offer. I didn't imagine there to be half the towns, culture and adventure on offer that there is.
Rumour has it I'm getting a camper van this month, and come summer, I'll definitely be back.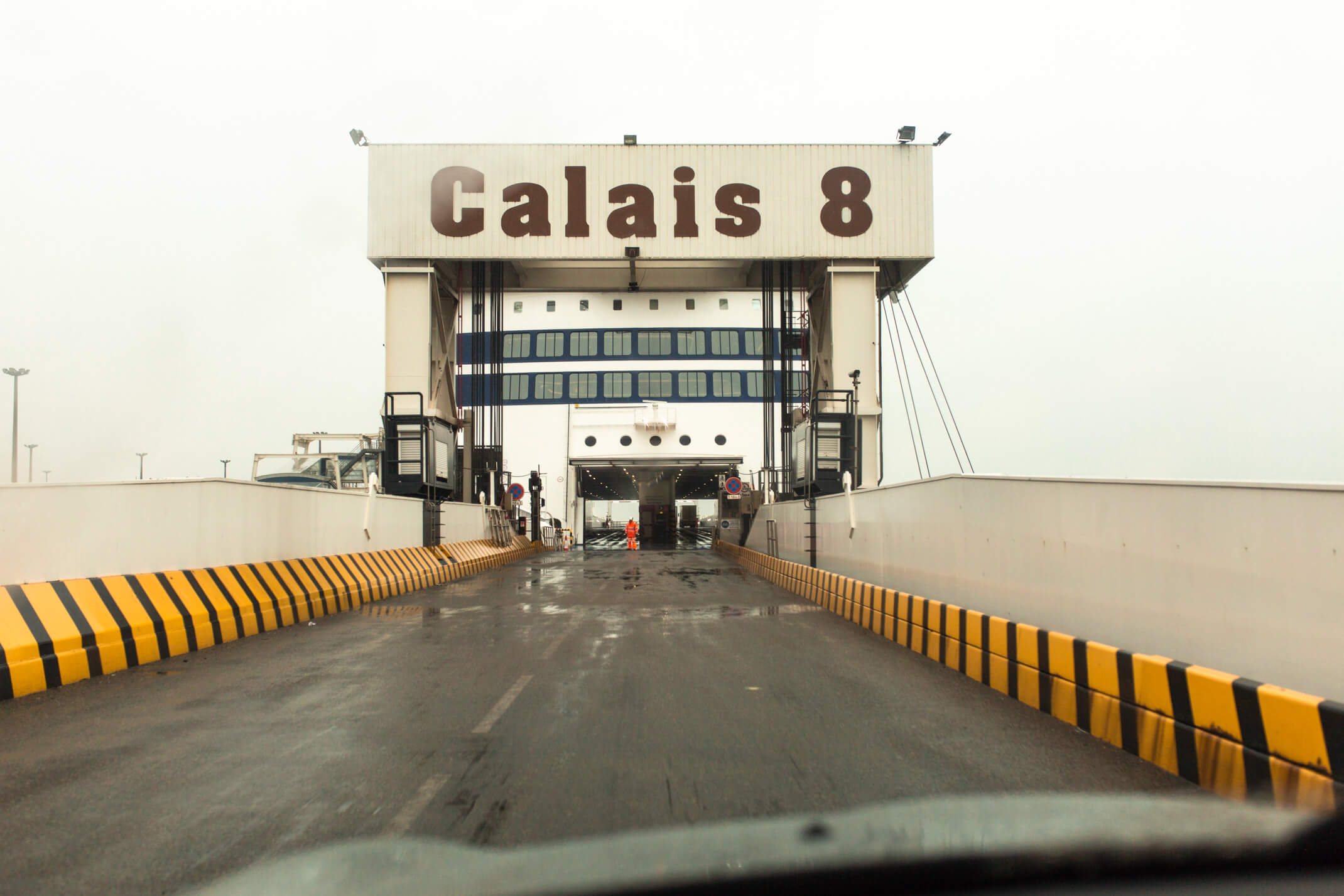 Want to see more of my adventures in France? Check out this video from my French & Swiss Alps road trip…
Have you been on a road trip in northern France?
What were your favourite places? I'd love to know!
Love as always + happy adventuring,
Did you find this post helpful? I'd love you to share it for me.
I can't do this without you.
Pin and save this blog post for later…