Another day, another adventure. Today was time to take on my first ever via ferrata in Switzerland, thanks to my spider monkey best friend that is equally down for whatever challenge and adventure comes our way.
Prior to Lyds mentioning them, I'd never heard of a via ferrata so I'm guessing unless you're French, Austrian, Swiss or Italian, or have a particular taste for climbing, you haven't either.
Via ferratas are typically found in the Alps and are climbing routes on which you attach yourself to a steel cable with a harness. The steel cable is periodically fixed to the rock and during the route you clip yourself between section of the cable for security. If you fall or lose footing at any point, the combination of your harness and the steel cable will limit your fall.
The longer and harder the via ferrata, the more full body strength is required. There are for sure resting points throughout the route but if this is your first time climbing, definitely start on a beginner route on that is perhaps around an hour long.
Here's a list of some via ferratas in Switzerland.
As you can see, this one that we completed in Nax is considered 'Easy' to the French and Swiss climbers. Whilst the climb wasn't overwhelmingly difficult, I'm quite good with adrenaline and heights and there were still definite moments my heart was in my mouth.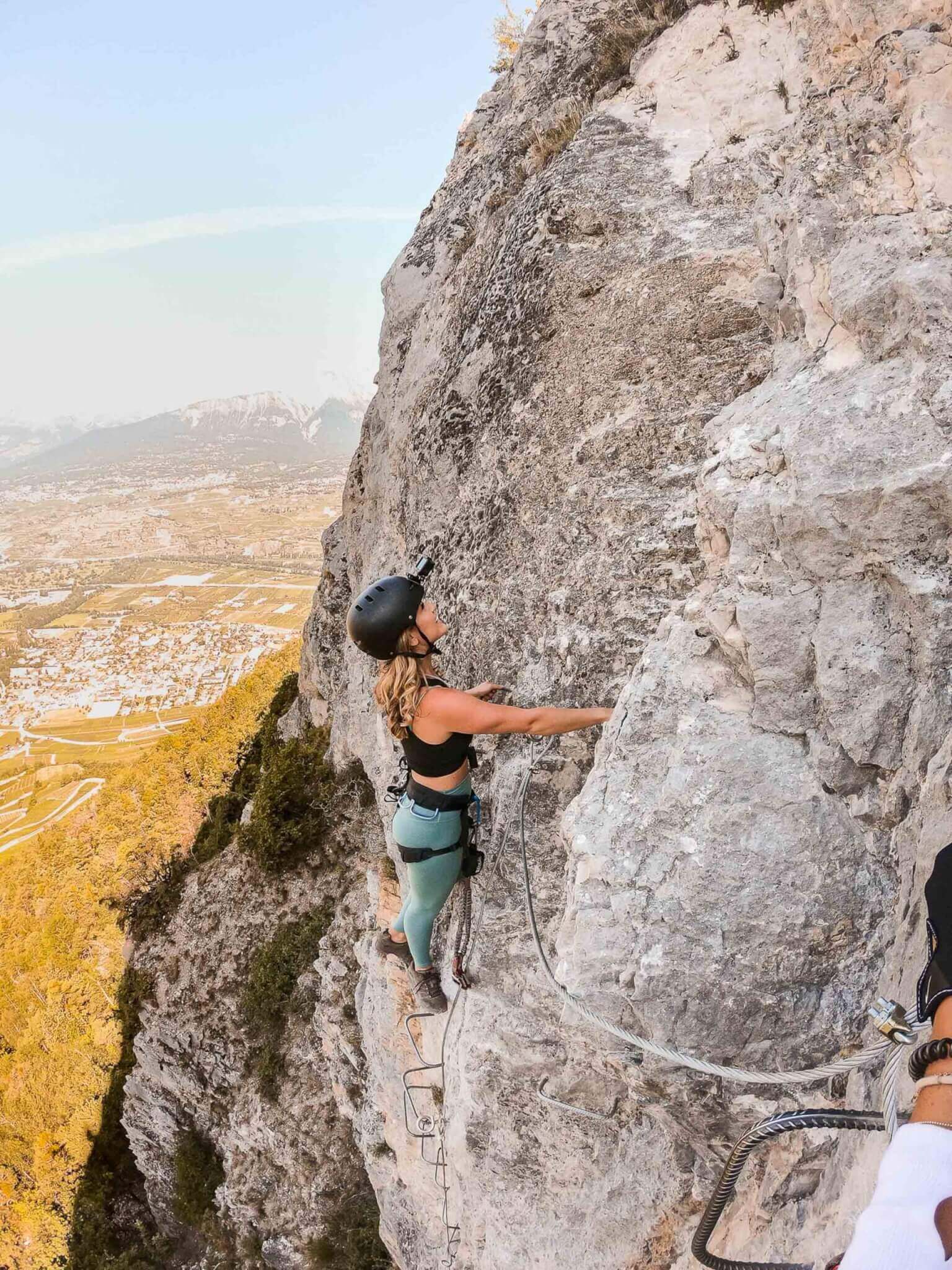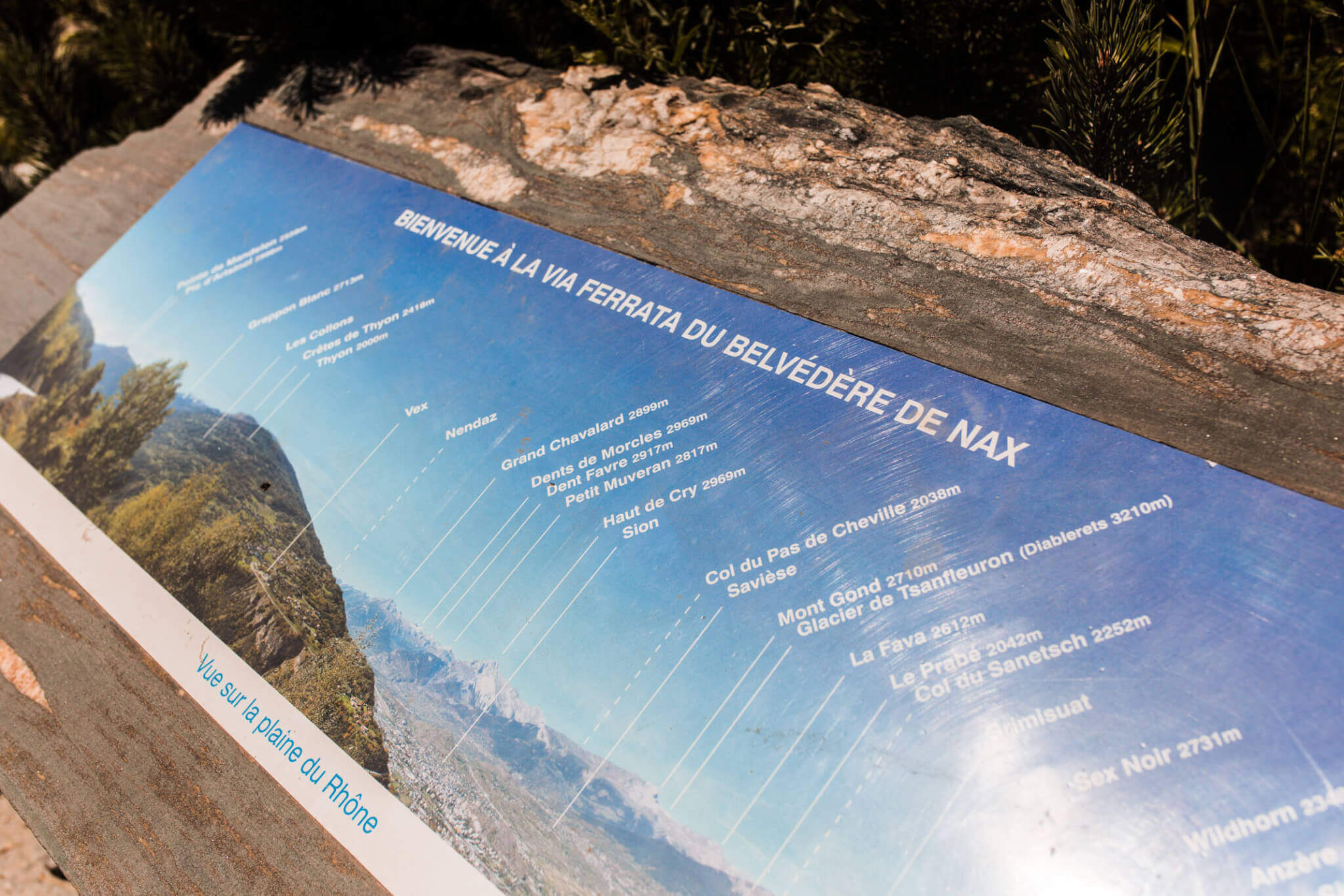 Let's just say, if you're nervous with heights or are a complete beginner, don't push yourself.
You can't go backwards on a via ferrata for safety reasons so once you start you've got to be committed to finishing.
Here's some photos from our via ferrata in Switzerland, which was a 'beginner' route. My heart raced a few times and I definitely had to get Lydia to guide my feet on a couple of occasions but on the whole it was a super fun route with just the most insane views to power you through.
I loved it. Petzl harness = purchased.
The best thing about via ferratas in Switzerland and France is that they are free.
During the rest of our trip I noticed a couple of leaflets in campsites offering via ferrata experiences with a guide for like 50-70€. Since going on this trip I've actually seen them in Canada for over $200!
I think the most exciting thing about doing this Swiss via ferrata, for me, was that you knew the route was safe and you were left to explore it for yourself.
I'm not sure it would have had quite the same effect if I was in a big group and was waiting around.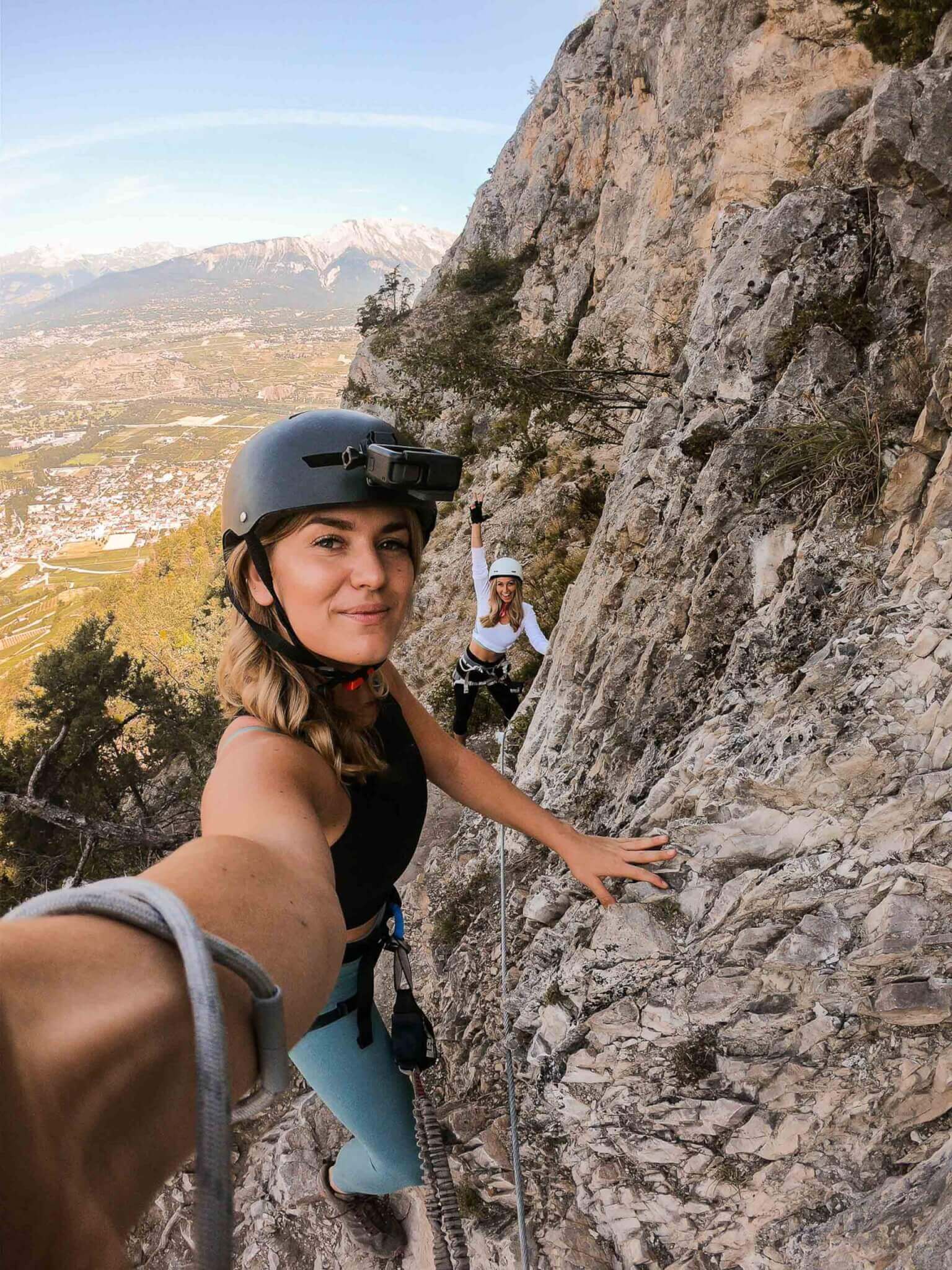 Other things to do in the area if climbing isn't your thing:
– Tourbillon Castle, Sion
– Go wine tasting at one of the beautiful vineyards in the area
One of you lovely ladies passed me this website to locate the vineyards which was awesome. I recommend you do the same.
I'm going to take this post in a new little direction with our insanely luxurious stay in Geneva. It actually came after a fly by night in Chamonix en route, but I'm going to save Chamonix for the next itinerary instalment: the French Alps edition. Check it out here.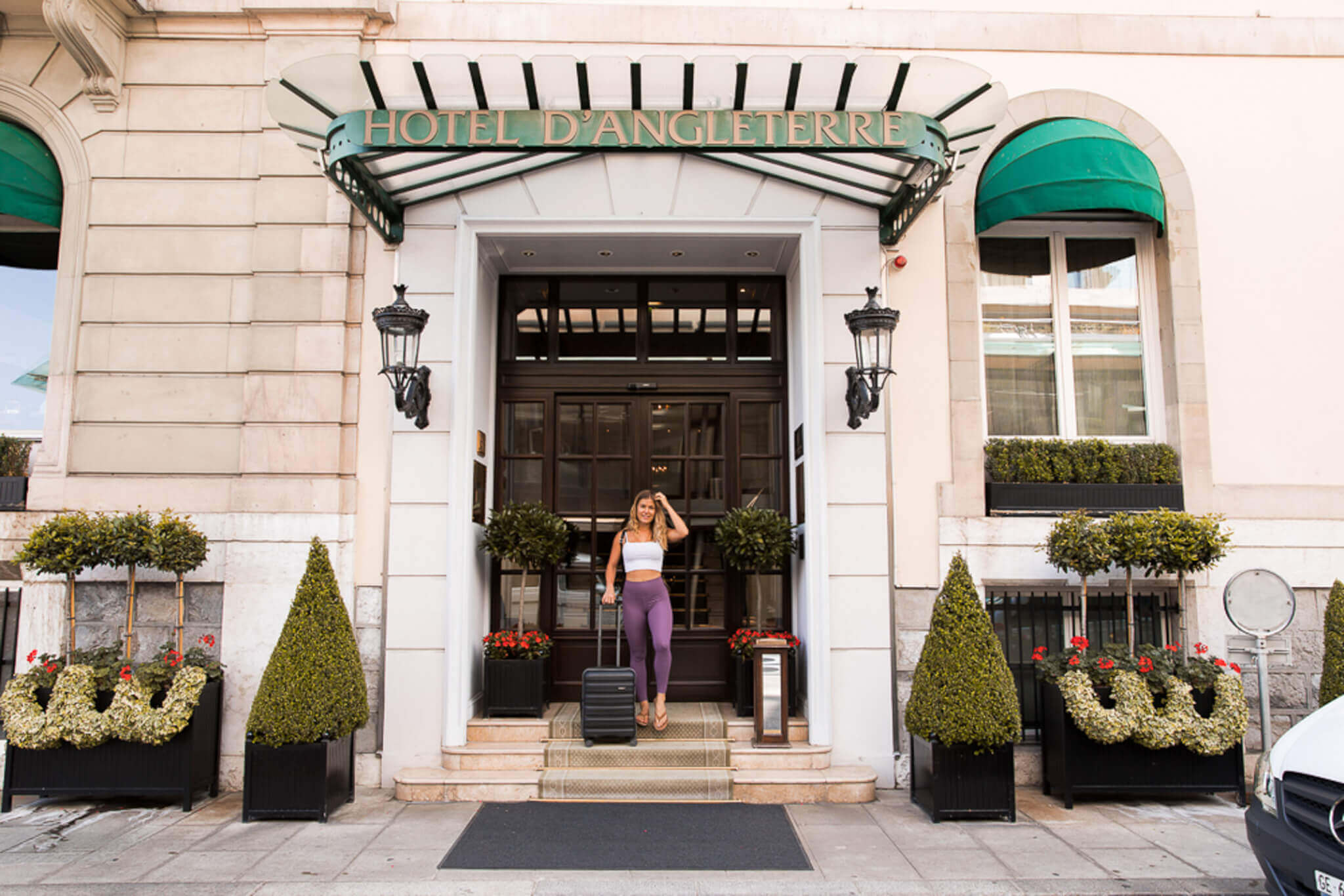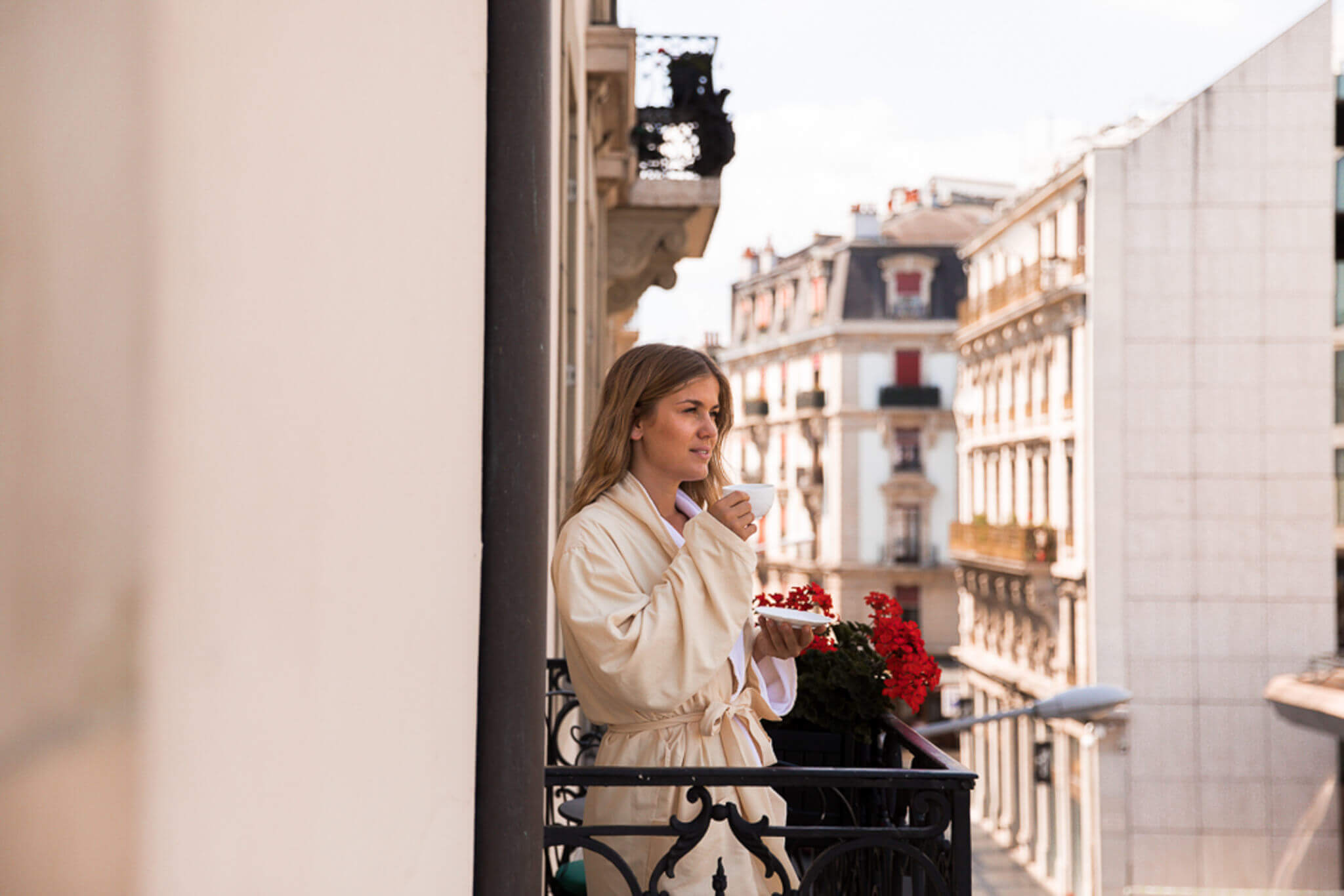 This may seem out of the ordinary considering we have been budgeting and staying on campsites but I was actually invited to photograph and review this hotel as a treat. It was a wonderful addition to our itinerary and of course when saving money in so many areas on your travels – it's amazing to be able to treat yourself to those once in a lifetime experiences. That's why we do it, right?
The porters took our car from us at the entrance, parked it and carried our bags to our twin room with views of the lake.
We really were in prime position here on the lake front opposite the Jet D'eau fountain and a stones throw from the Bains des Pâquis swimming area.
Fun fact: Michael Jackson stayed here at Hotel D'Angleterre for weeks at a time when he came to Geneva.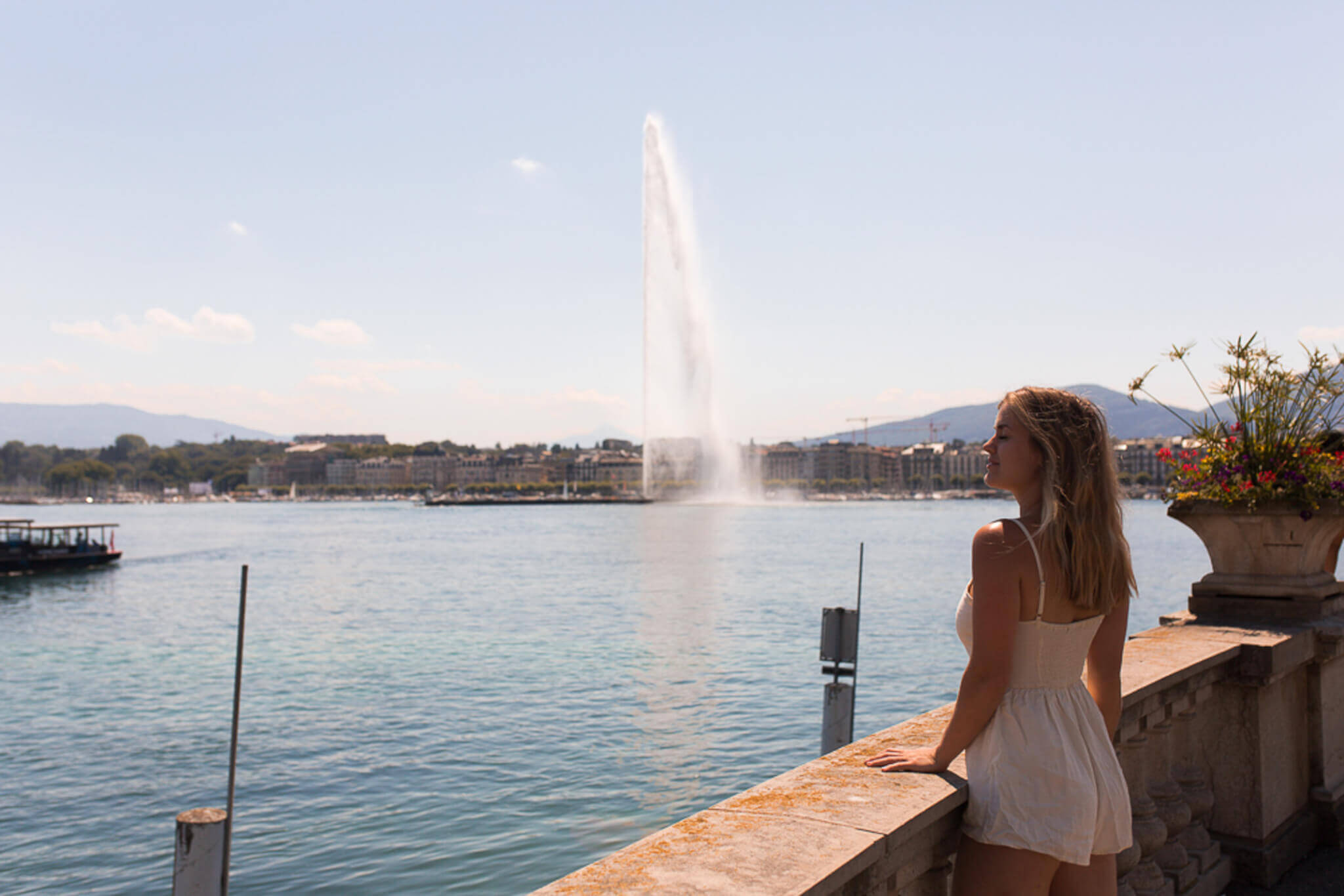 From the moment you arrive at Hotel D'Angleterre the outstanding service and communication from the staff is second to none. The attention to detail in explaining our stay, mapping our points of interest to see whilst we were here, showing us to our rooms and reserving a table for our dinner was amazing.
We were made to feel like princesses from the moment we walked in until the moment we left. Nothing was too much trouble and every member of staff went out of their way to make it a memorable experience.
Upon arrival we were delivered these Swiss chocolate squares of heaven with a peach, and apple and a bottle of water each and at dinner we had our wines paired to our courses. During turn down the housekeeping put a homemade luxurious cookie on our pillows and lit candles in the bathroom to set the mood.
The toiletries smelt divine, the water poured out of the shower like melting butter on your favourite slice of homemade bread and we melted into our beds until our body energy was fully restored.
It was just the break I needed after my first via ferrata!
I cannot compliment the hotel enough and loved how the 263 year old building had been renovated but kept the character of the original design. Each room was designed differently in the hotel making each return experience completely different.
One of my favourite aspects were the elevators, super cosy and very quirky with the old school open doors to sliding metal frames. Alongside that I loved how the booking team matched you to your room based on your colour preferences – a testament to the tailored experience they offer here at Hotel D'Angleterre.
I would say the perfect start to a special weekend or honeymoon before you venture off to the French and Swiss mountains, all of which are within very close proximity.
Geneva is an insane hub for accessing all of the incredible landscapes around and it so glad I finally got the chance to stay there.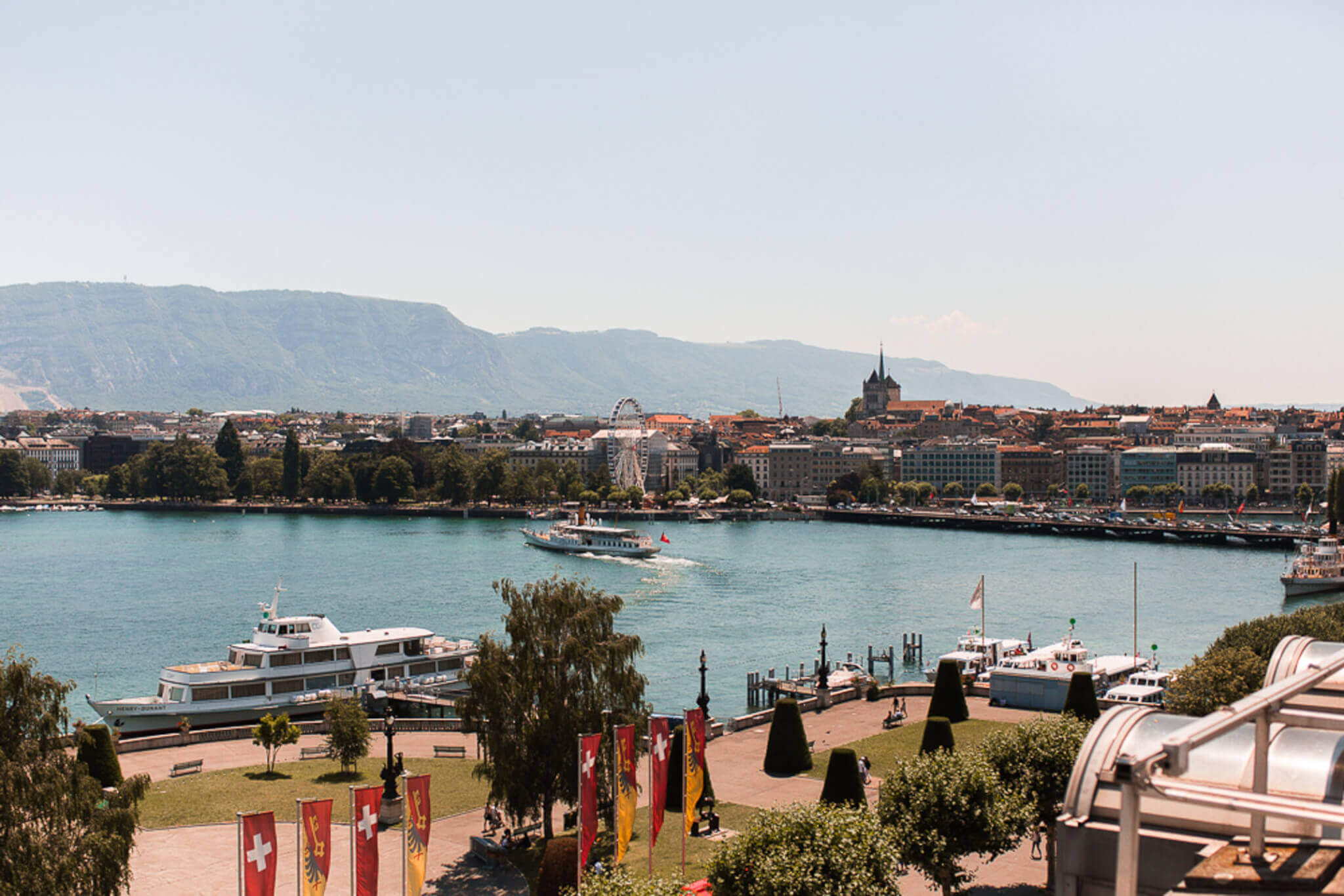 Stay tuned for the next instalment of our eight-day road trip through France and Switzerland. Next up the French alps! Check out the blog post here.
Have you done a via ferrata in Switzerland?
Where did you go? I'd love to know!
Love as always + happy adventuring,
Did you find this post helpful? I'd love you to share it for me.
I can't do this without you.
Pin and save this blog post for later…