This is possibly the dreamiest Christmas market road trip of all time. It was just simply magical, true even before we were blessed with a blanket of snow.
I surprised my Mum with a road trip that took us from the UK to 5 world-famous European Christmas destinations. We experienced both the Christmas traditions of Germany and France and spent some quality time together.
If you're looking for festive adventure, grab a travel buddy and try this Christmas market road trip.
I never thought I could love anywhere as much as I do London at Christmas. But, it's pretty hard to not fall head over heels when faced with fairy light lit walkways, rows and rows of alpine huts and the consistent aromas of Glühwein filling your nose.
Glühwein is mulled wine and it's everywhere. Reason enough to get planning.
Once you've got yourself an adventure partner it's time to make your first decision and kick off your road trip.
Choose between either…
Hiring a car in London and taking the Euro Tunnel across to France (book here from just £30)
Hopping on the Eurostar to Lille and hiring a car when you get there.
Here's the ultimate Christmas market road trip itinerary…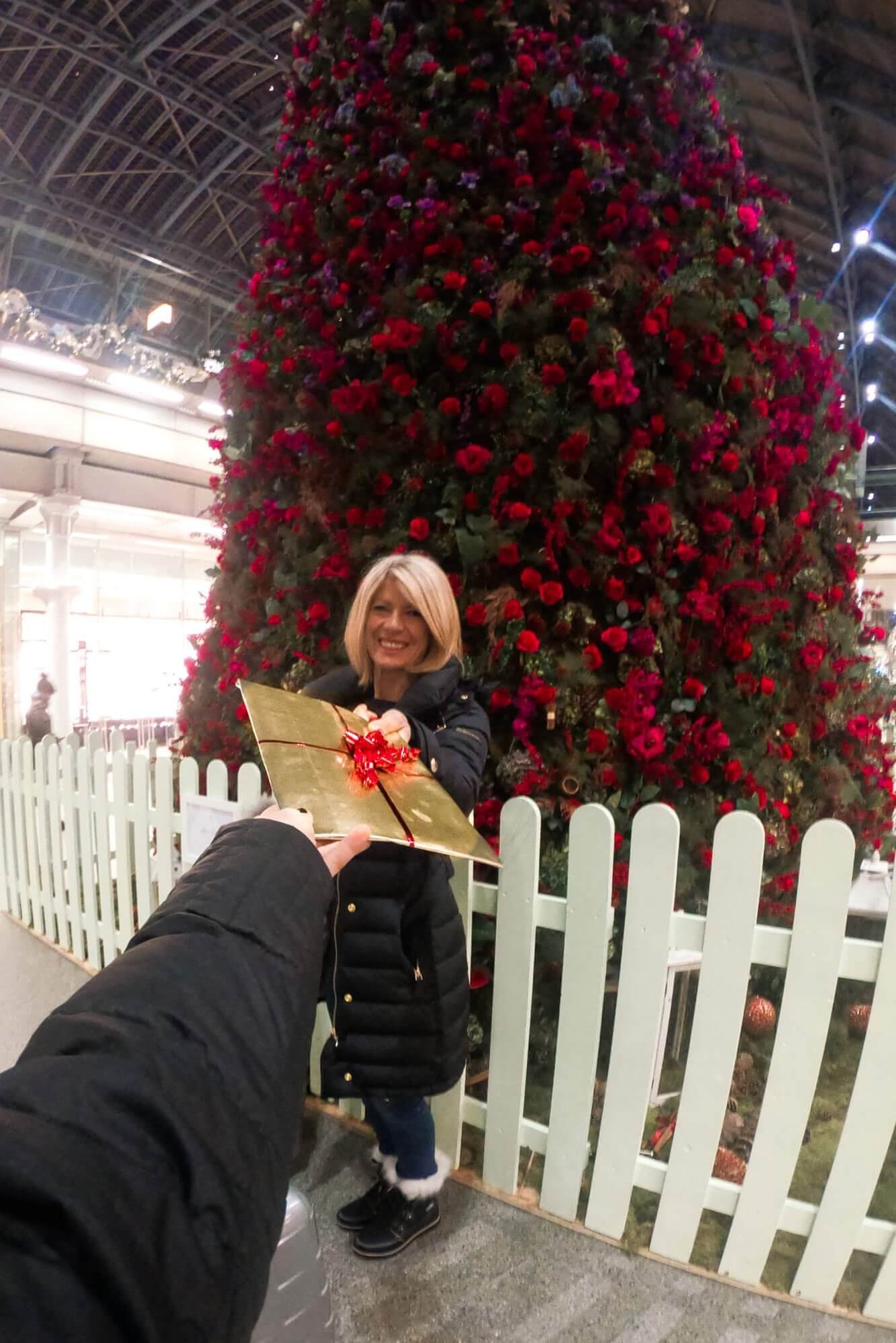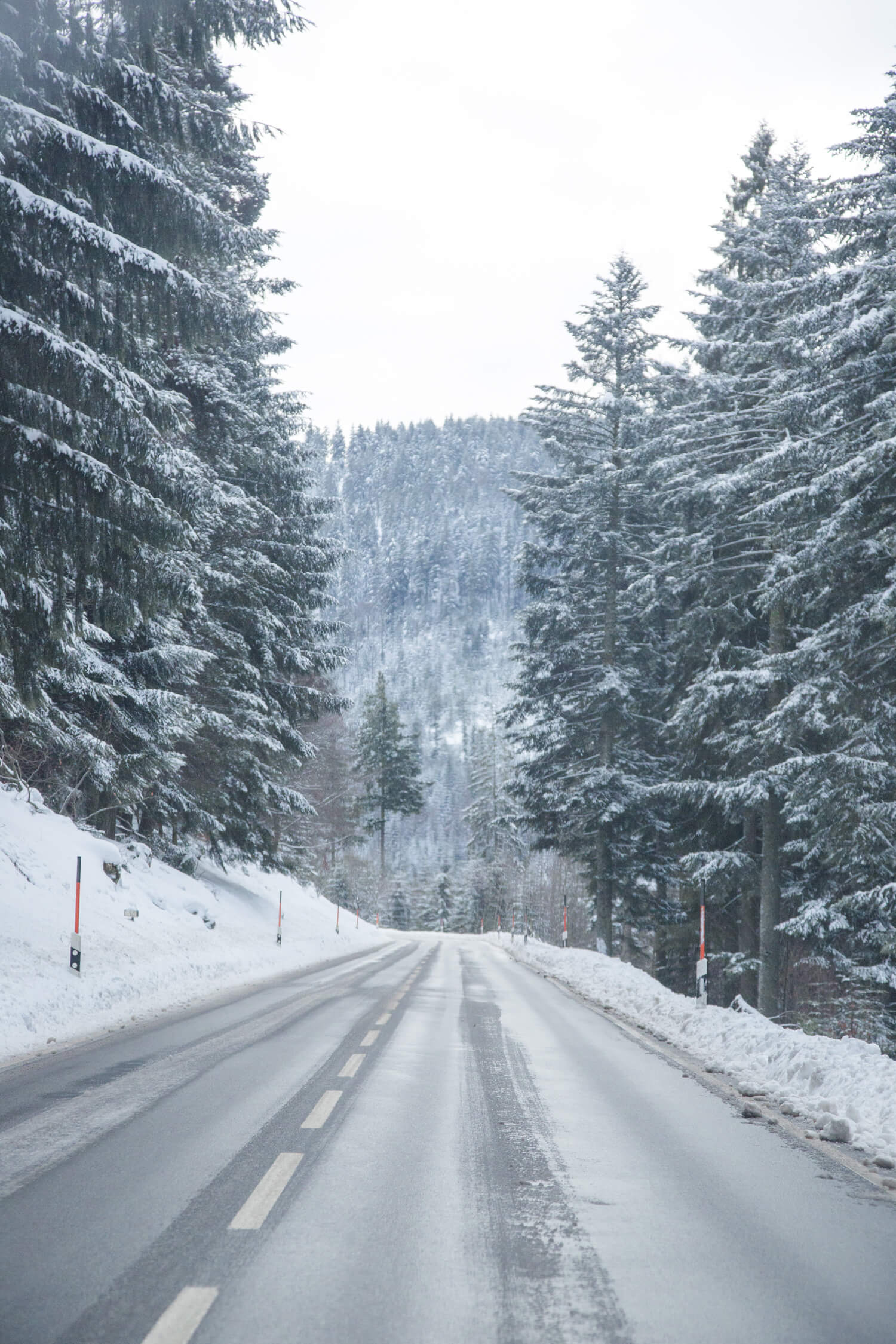 First destination – Lille, France
Driving distance from London: 281 miles
Known for the young, vibrant and dynamic crowds this little french metropolis draws in, Lille hosts architecture right back from the 17th century as well as, in December, the largest and oldest Christmas market in northern France.
Not to mention there's also a huge ferris wheel and an 18 metres tall Christmas tree marking the central square.
Upon arrival in Lille, we were ready for lunch, so we admired the square from a quaint little restaurant with a glass of red wine and some salmon and mussels!
Second destination – Strasbourg, France
Driving distance from Lille: 326 miles
Second up, merely metres from German turf, we drove to the 'capital of Christmas', Strasbourg. We stayed here for one night. Strasbourg stands at the crossroads of two cultures, so its festive offerings embody the best traditions from both France and Germany.
We based ourselves at BOMA Hotel in Strasbourg, a perfect centrally located hotel which allowed us to explore on foot with ease. The hotel had a few car parking spaces available on request, so make sure you mention this when booking!
We started our Strasbourg exploring in the old town, which is centered around a gorgeous waterway, lined with an abundance of Christmas huts selling handmade crafts and treats. Twinkly lights are draped between the trees and the cobbled walkways are filled with both festive tunes and musicians, adding unrivaled magic. You won't walk far without stumbling across the traditional and romantic sounds of the accordion.
With ice rinks, giant Christmas trees, a gorgeous Cathedral (featured in Sherlock Holmes: A Game Of Shadows) and numerous selections of Christmas markets to uncover, it's not hard to see why this is the 'capital of Christmas'.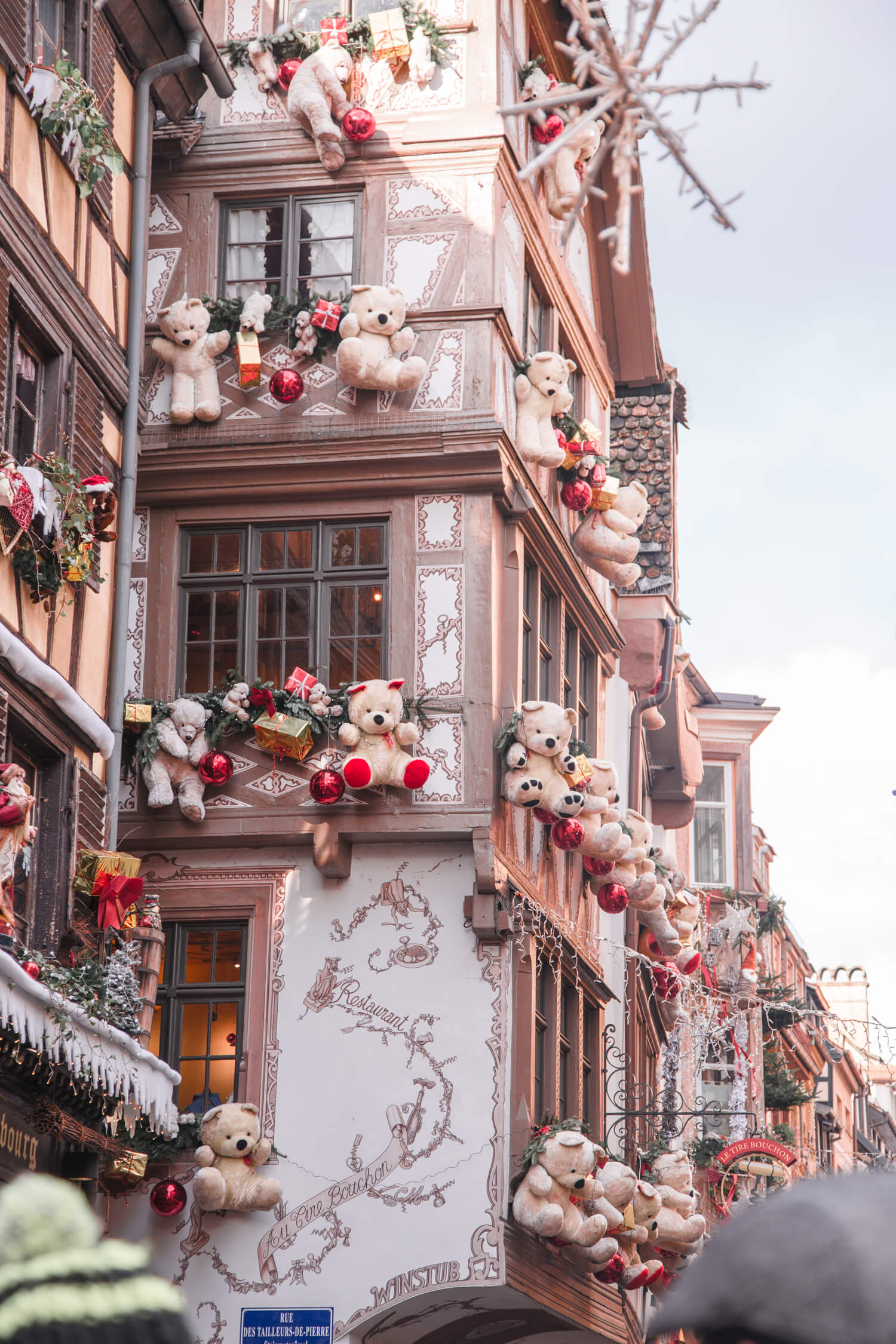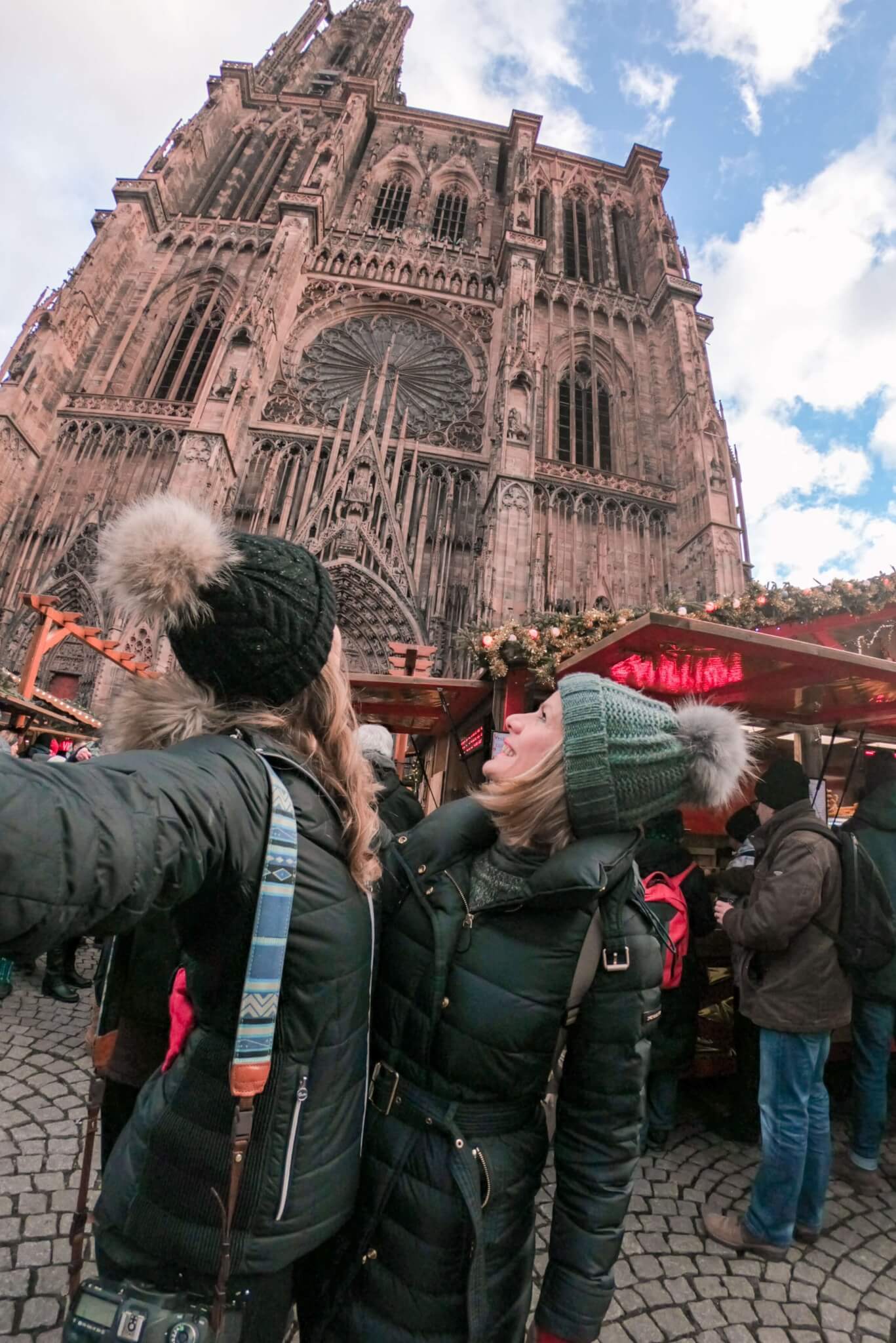 Third destination – The Black Forest
Driving distance from Strasbourg: 45 miles
Third up was a big highlight for me. It adds a little diversity (and green) to your Christmas market road trip.
Running an area of around 160km x 50km, the Black Forest is Germany's largest nature park. It hosts a spectacular terrain of hills, lakes and dense woodland. Home of the famous 'Black Forest Gateau' and the location in which Hansel and Gretel stumble across the wicked witch, a scenic drive through here is a must on your road trip. It's particularly beautiful when the snow falls…
To explore the Black Forest, we set the sat nav to the town Baiersbronn. Here we had a hot chocolate in a little wooden cafe and were served by waitresses in Lederhosen. So cool!
We only had time for lunch here in the forest. If time allows, I'd suggest staying overnight and exploring get the likes of Lake Titisee and perhaps some off-road forest drives for those who dare to adventure!
Fourth destination – Rothenburg Ob Der Tauber
Driving distance from The Black Forest: 146 miles
I honestly can't even begin to tell you how freaking magical this place was. Everywhere on this road trip was gorgeous in its own right. But, Rothenburg Ob Der Tauber (there are lots of Rothenburgs so you have to distinguish it by its full name) is somewhere I'll definitely be going out of my way to return to!
Rothenburg Ob Der Tauber hosts one of the best preserved medieval towns in Europe. The old Bavarian imperial city magic transpires the moment you drive through the arch in through the castle wall.
Each shop, I swear, has at least one Christmas tree dressed up outside, making it seriously impossible to not get a festive snap in whichever direction you point your camera.
It's no wonder Rothenburg featured in both Chitty Chitty Bang Bang and Harry Potter (Deathly Hallows).
We spent a whole morning in this fairy tale, making our way through the freshly falling snow (stopping at every market stall along the way) and being serenaded by the sound of the live orchestra playing in the main square. That's exactly what Christmas dreams are made of!
Taking a free stroll along the elevated walkways within the castle wall gives you the perfect perspective over the town so I'd highly suggest doing that. The imperfect roofing and pastel-colored buildings make you feel as if you're in a real life fairy tale.
Fifth (and final) destination – Munich
Driving distance from Rothenburg: 158 miles
The last stop on our road trip was the German city of Munich. Here we drank our way through the last of the Glühwein on offer and enjoyed the thriving atmosphere that winds its way through all of the markets.
Markets to check out in Munich include:
Marienplatz
Kaiserhof of the Residenz
Medieval Christmas Market
Pink Christmas, the LGBT Christmas Market
Haidhausen Market
Fairytale Bazaar in the Viehhof
Tollwood – the winter festival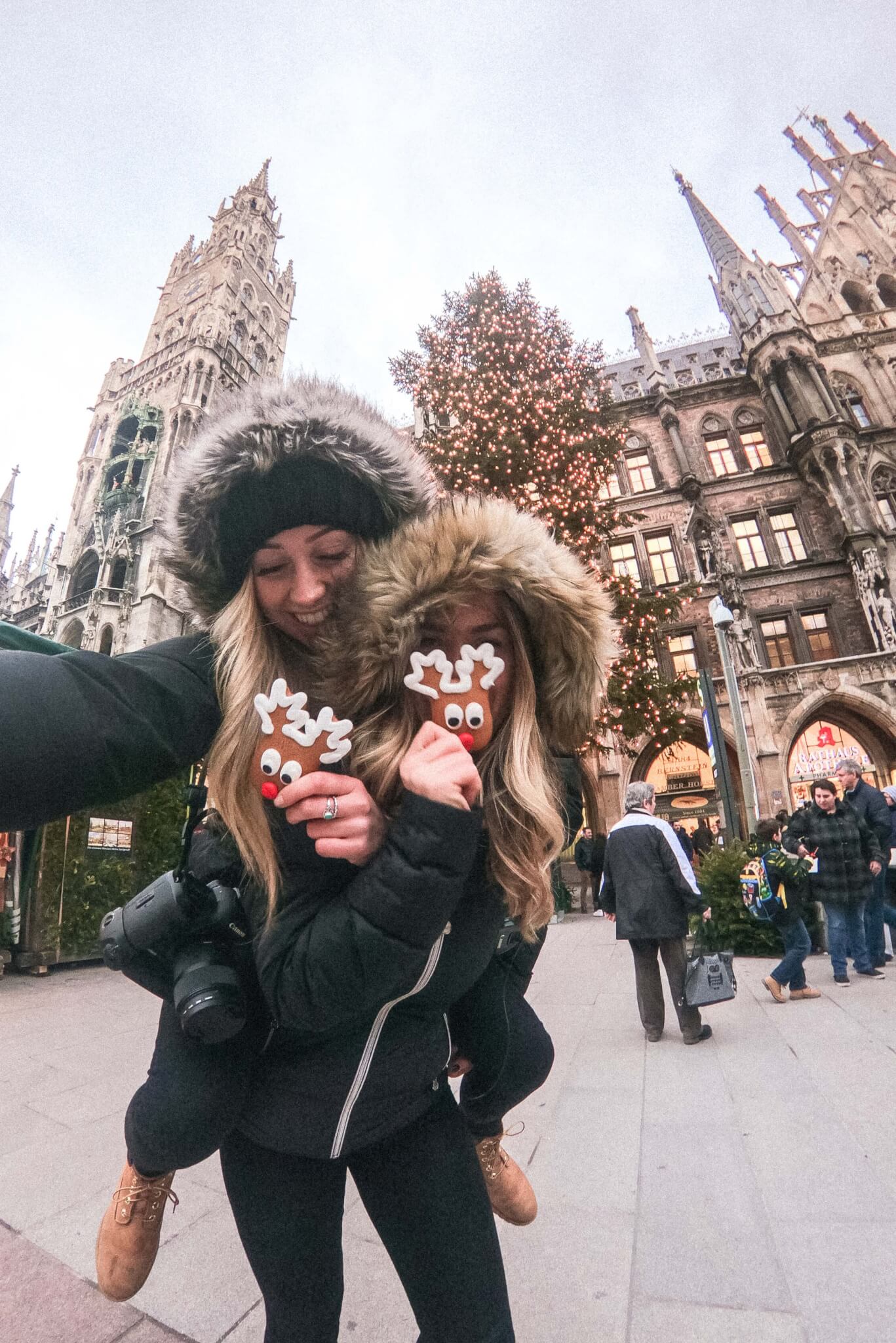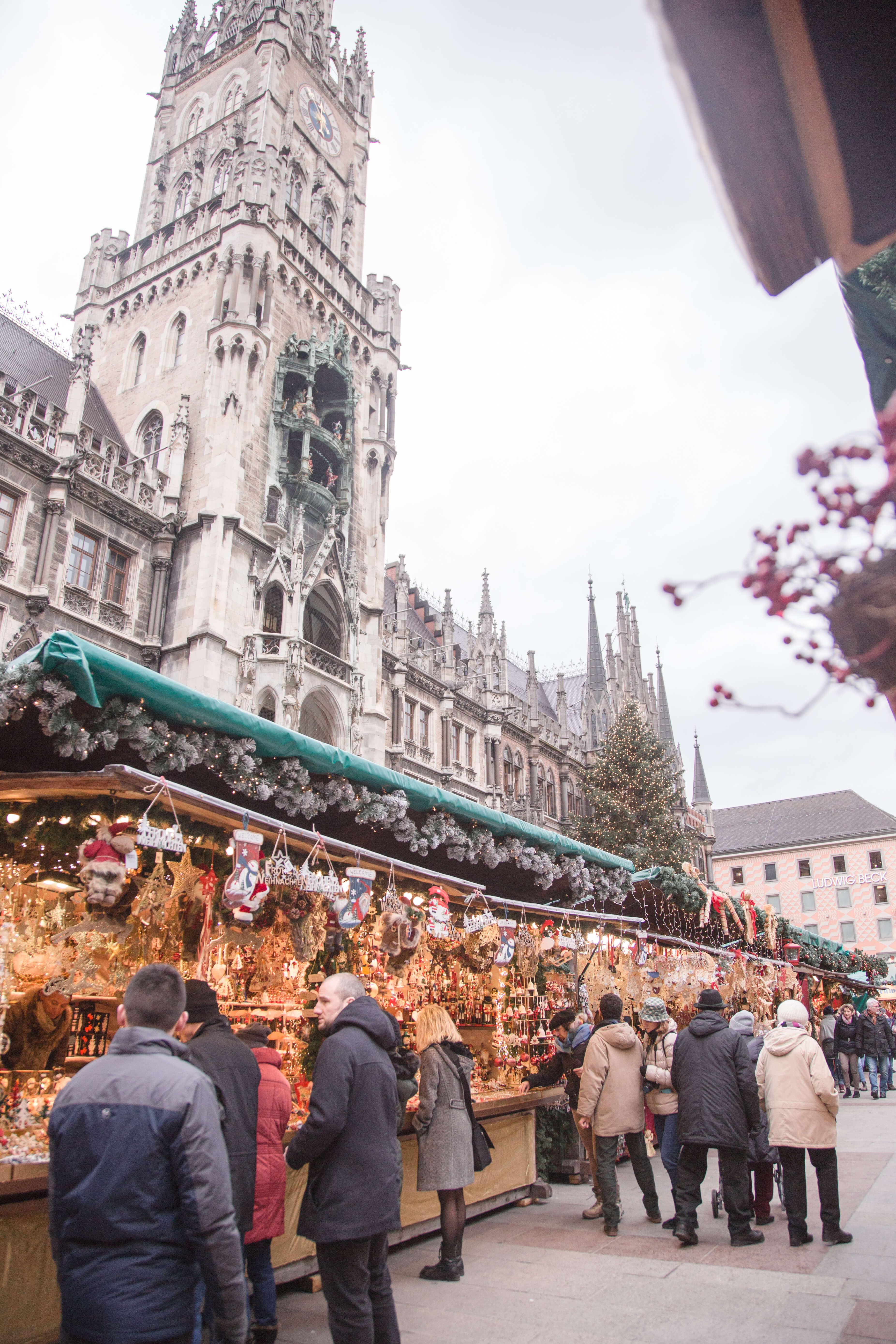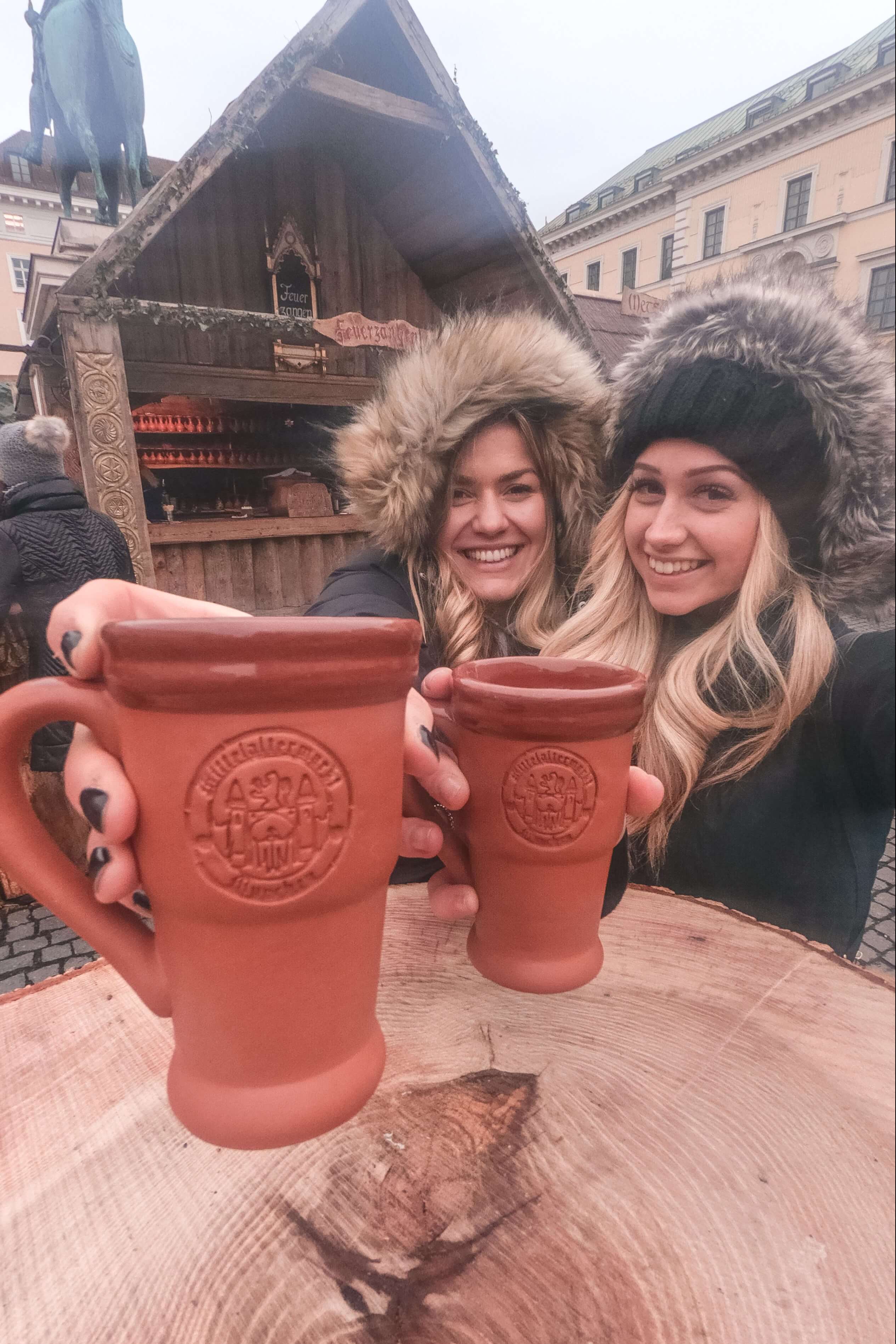 From here you can either drop your car off and take a flight home from Munich, or you can drive back to Calais. It's a long drive, over 600 miles, but you could extend your trip with some additional stopovers.
I hope I've helped you plan or inspired you to head out on a Christmas market road trip.
It was truly the best way to get in the spirit. It'd be the perfect winter getaway with a strong dose of romance!
Watch our Christmas market road trip in the Mazda CX-3 come to life in my YouTube video here…