If you're looking for the best things to do on your next trip to Sicily, you've arrived at the right place. Sicily has got to be one of the best places to visit in Italy… even if it feels worlds away from the main cities to visit such as Rome or Milan. Beautiful cities, wonderful views, stunning beaches and an active volcano… Where do you start on your Sicilian adventure!?
In this blog post, I am going to share what, in my opinion, are the best things to do in Sicily, the best places to visit in Sicily and the best things to eat and drink when in Sicily. If this is your first adventure in Italy, you're in for a treat. Depending on if you're planning to visit more than one region, you may like to read my guide to Palermo, Sicily or my ultimate Rome travel guide.
I am lucky enough to be able to see Sicily from my bedroom window. Living in the South of Italy has its perks. Being right on my doorstep, I've taken many an opportunity to explore this hidden gem of an island – and I've barely scratched the surface so far. It's one of Europe's most hidden gems; tourists are very quick to flock to the capital of Rome, to the romantic city of Florence, to go on a gondola in Venice or to the fashionable city of Milan… and stunning Sicily is often overlooked. But with fantastic local produce, a fascinating Greek history, as well as diverse landscapes such as beaches, mountains and active volcanoes (which you can ski on!), visiting Sicily is definitely one of the best things to do in Europe.
There's so much to see and do on this beautiful island, and so I've put together a bucket list of the best things to do in Sicily to inspire you to go on an adventure there…
Blog posts and travel guides you may find useful:
Here's the ultimate bucket list and the best things to do in Sicily, Italy…
1. Explore the historical city of Palermo.
The capital of the island is over 2,700 years old, and full of culture and architecture to show for it. Famous for its history and street food, it's a stunning city to walk around and perfect for a weekend break. Some of the best things to do in Sicily are to try and catch a show at the Teatro Massimo while you're exploring Palermo, and be sure to visit the markets for street food or a night out! Just outside the city lies the beautiful beach of Mondello, which is definitely worth a visit.
2. Hike Mount Etna.
The highest volcano in Europe and one of the most active in the world… get your hiking boots out, this is absolutely one of the best things to do in Sicily!
Mount Etna National Park spans over 220 square miles and 20 towns, meaning you'll see a variety of barren areas of lava, volcanic craters, woods and vineyards on your travels there. You can even ski down Mt Etna! To reach the summit you have to be on a guided tour (and you can't always reach the summit if Etna's feeling particularly active that day), but the views when you reach the top are extraordinary.
3. Have dinner in a cave in Catania.
A Putia Dell'Ostello is a restaurant in a cave – and the experience is very cool! When I went we were lucky enough to get a table right in centre, right by the stream that runs through the cave. The food was good (but not the best I've had in Sicily), and if you don't fancy dinner you can just go for drinks.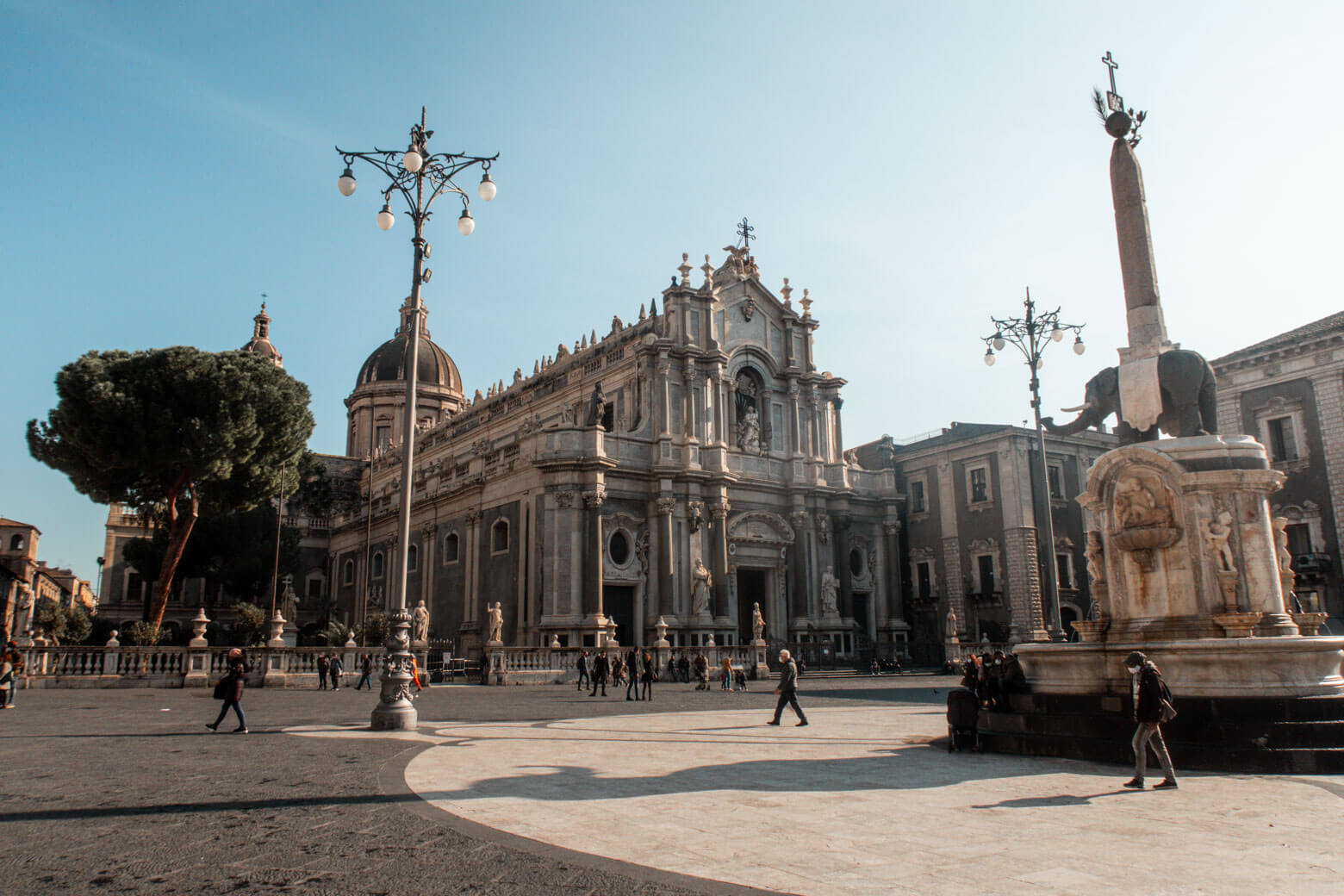 4. Go swimming in the Alcantara Gorge.
This spot is often overlooked by tourists but very popular with locals in the summer! You can hike up the gorge and then climb down to swim or paddle in the refreshingly cool water.
Canyoning is also an option if you fancy a bit more of an adrenaline rush!
5. Enjoy the amphitheatre in Taormina.
Taormina is absolutely stunning and one of the top places to visit in Sicily! Take the bus up from the train station and spend some time visiting the little independent boutique stores, as well as the world-famous ancient Greek amphitheatre. If you're lucky and you time your visit right, you might be able to watch a show there!
While you're in the Taormina area don't miss…
Isola Bella. A tiny but beautiful island just off the coast! Great if you want to relax on the beach for a while.
Castelmola. A village above Taormina that is built into the ruins of a Norman castle. The views are incredible! There is also a very cheeky bar called 'Bar Turrisi' that has anything and everything shaped as a penis…! Good for a girly visit and a good giggle.
6. Join a street food tour.
Sicily is famous for its street food, and what better way to taste everything than with a local?! If food is your jam a street food tour is one of the best things to do in Sicily.
Street food tours definitely happen in Palermo and Catania, the two biggest cities on the island, but they might happen elsewhere too. Make sure you try panelle, arancine, cannoli, granita and more!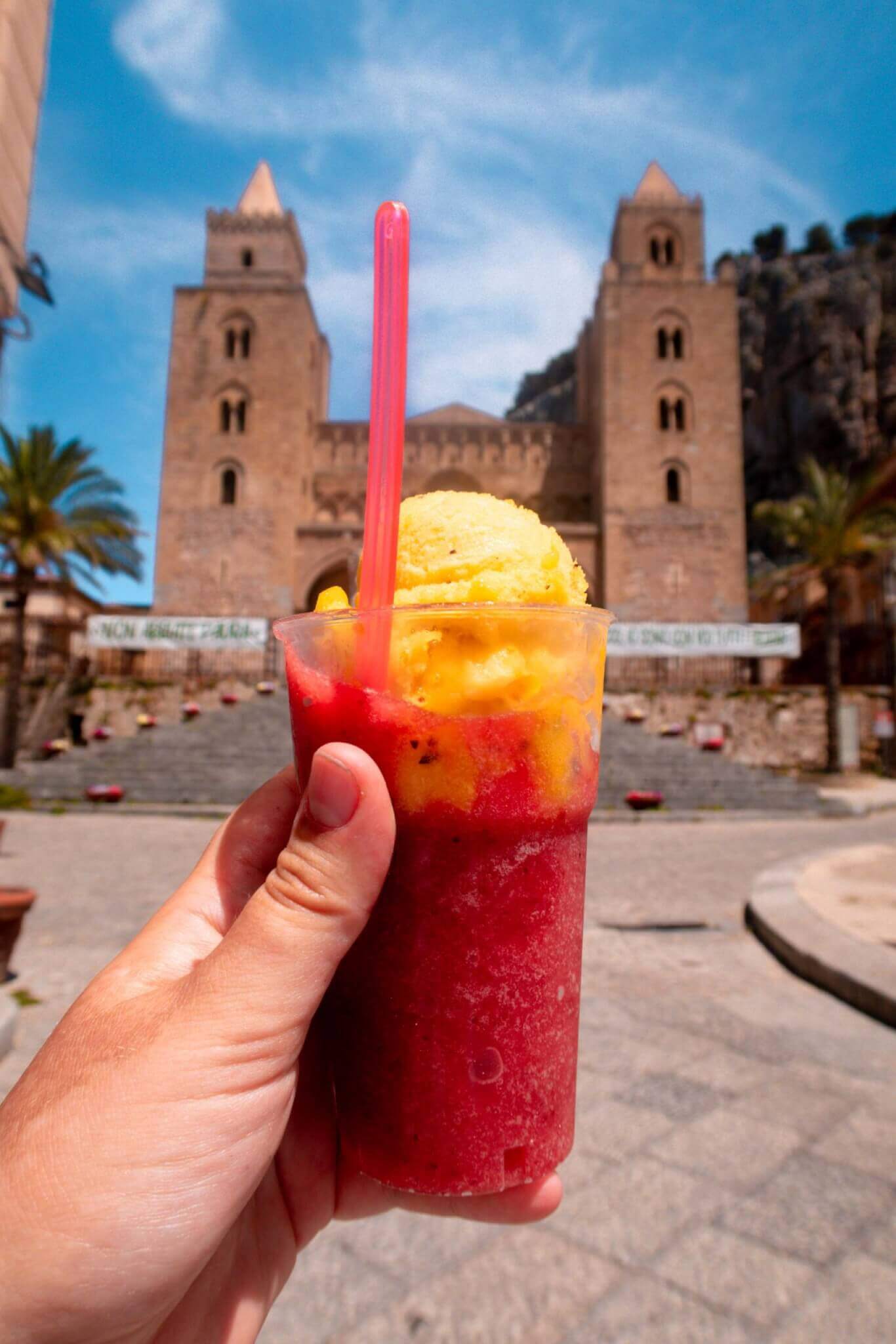 6. Wander around the ancient towns of Siracusa and Ortigia.
These world-famous ancient towns are some of the most beautiful places I've ever visited. Whether you're into history, or just want somewhere pretty to visit – there's something for everyone in this part of Sicily. The Ear of Dionysius was a highlight for me here. The giant, ear-shaped cave echoes marvellously when you're inside. When I visited, a man was singing as I walked round, and it was magical.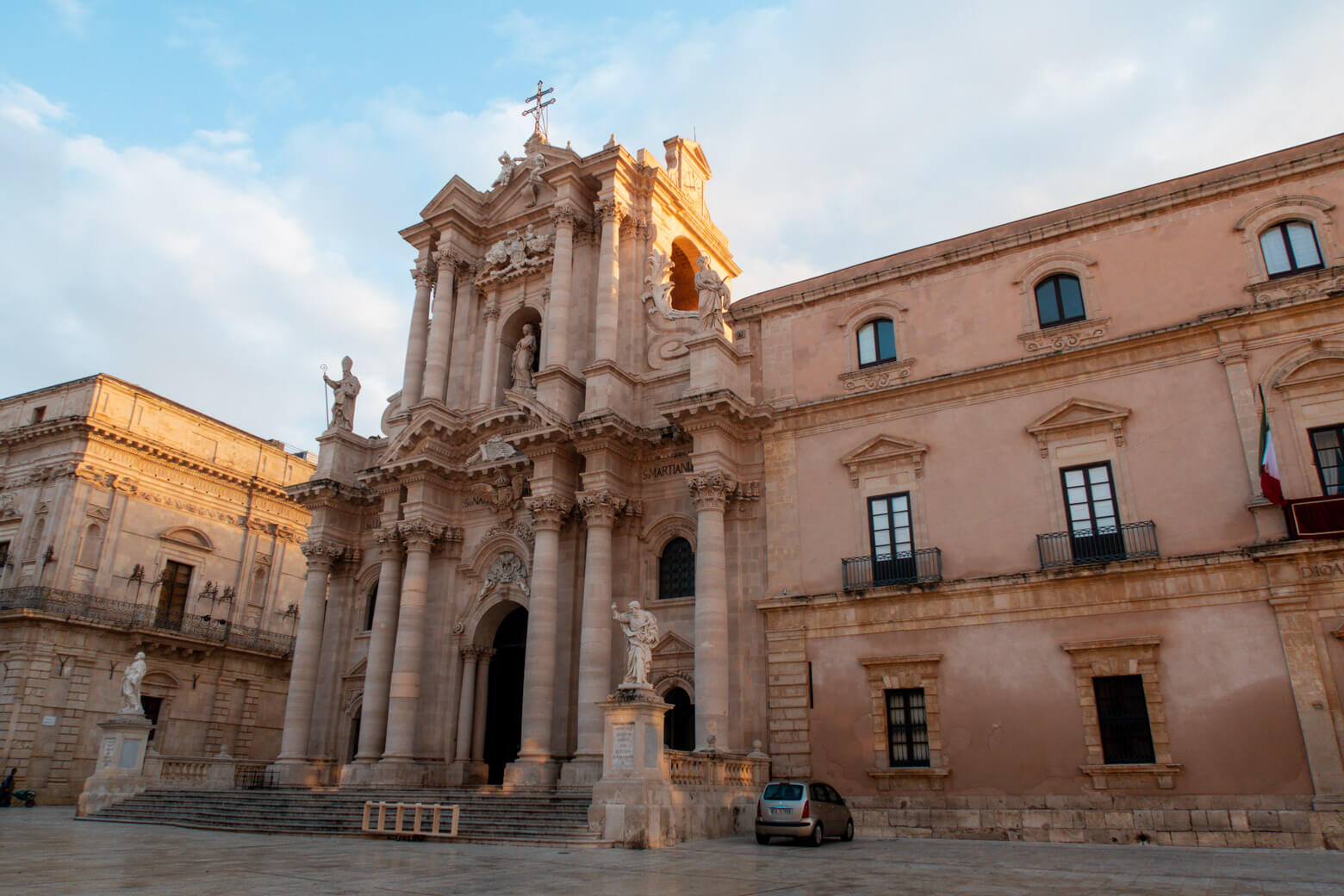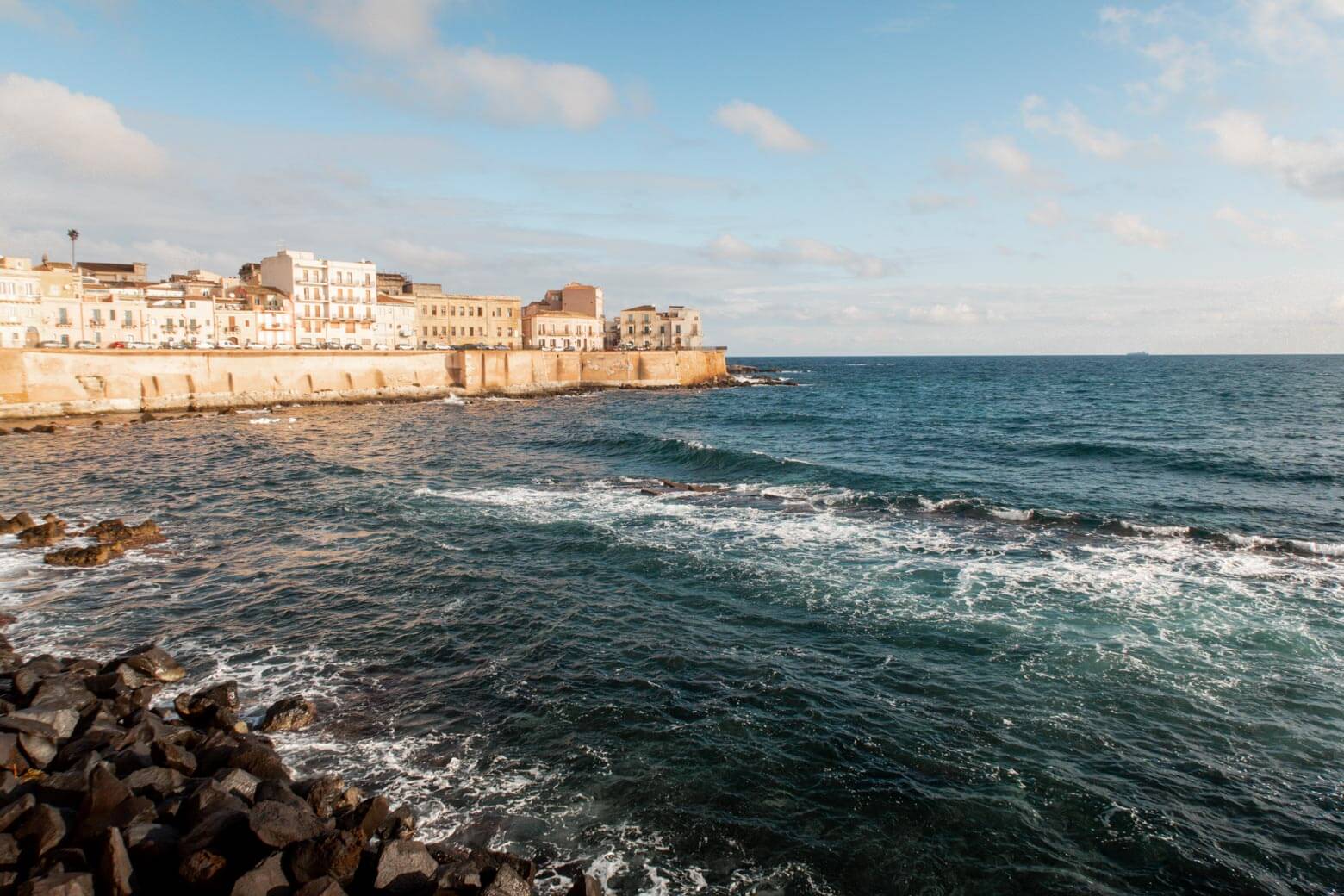 7. Go island hopping.
The Aeolian Islands are still on my bucket list and an adventure is one of the most beautiful and best things to do in Sicily! Island hopping across volcanic islands for a week or two sounds like the perfect adventure.
Alternatively, try the Aegadian Islands, five mountainous islands off the west coast, famous for the beautiful year-round weather (front is unknown here!) and wonderful, fresh, seafood (luckily, something that is wonderful across the South of Italy!).
8. Visit the Valley of the Temples (Valle dei Templi) in Agrigento.
Home to some of the largest and best-preserved Greek temples outside of Greece, this area of Sicily is well worth a visit if you're into ancient history. If you're not, the city of Agrigento itself is very modern and makes for a nice weekend break.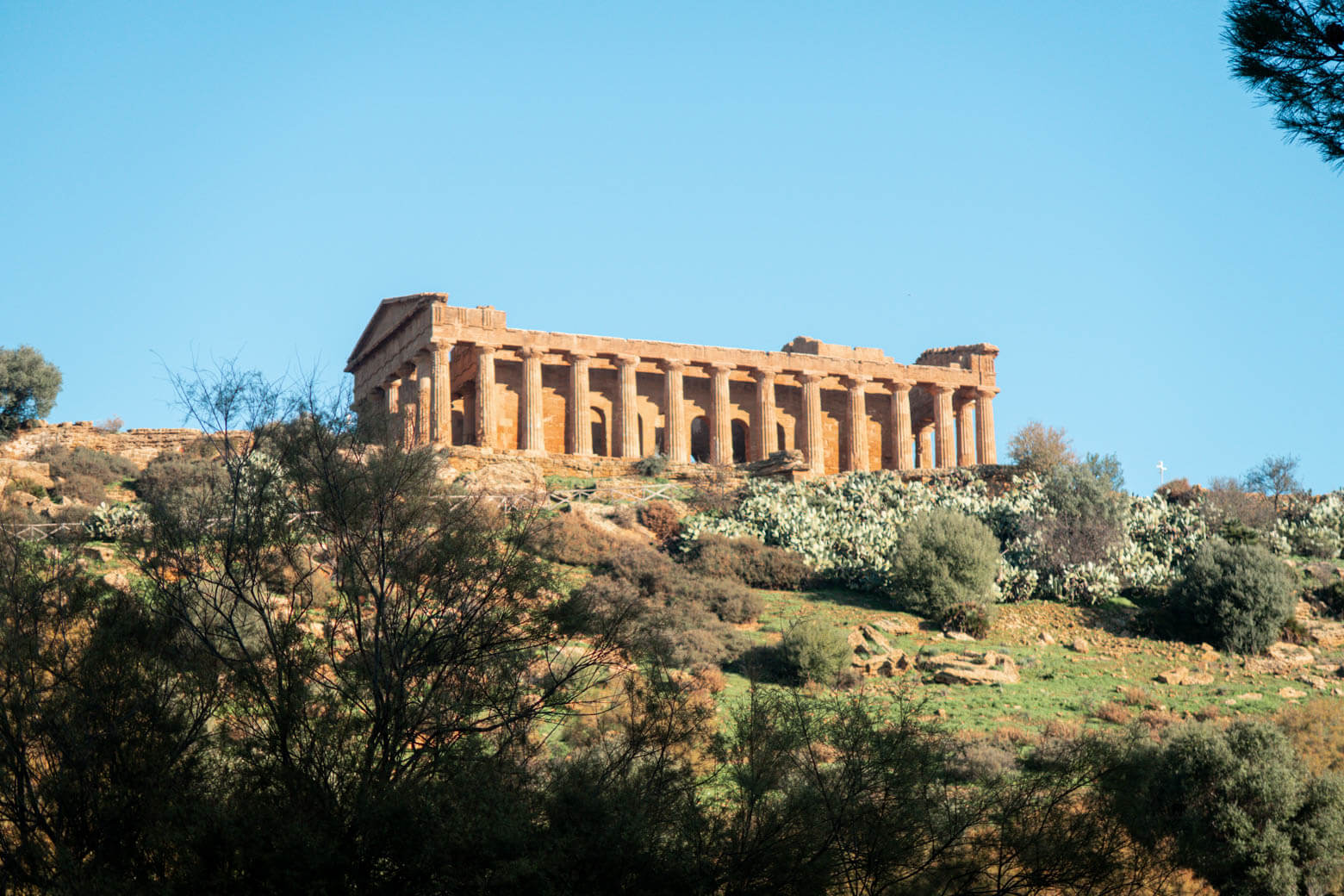 9. Marvel at the Scala dei Turchi.
Just outside of Agrigento, this beautiful 'Turkish staircase' made of marl, a white limestone rock, lies between two beaches. At the moment you cannot climb on the steps, as Sicily is trying its best to preserve this natural phenomenon, but it's still one of the best places to visit in Sicily and makes for some epic photography!
10. Head on a yoga & kitesurfing retreat.
Floripa offer all-inclusive yoga and kitesurfing retreats in the south of Sicily. Check out the website here.
11. Enjoy traditional Sicilian puppet theatre (opera dei pupi).
Part of the UNESCO Intangible Cultural Heritage List, you can choose to either watch a show or admire the collection of marionettes in a local museum.
12. Visit the old towns of Noto, Modica and Ragusa.
These three villages are about an hour apart by car, but well worth a visit if you can as they are some of the best places to visit in Sicily! Ragusa was my personal favourite; the architecture here is absolutely stunning. Modica is famous for its raw chocolate, so make sure you give that a try! Noto is another charming town that is worth a visit, and all three are part of the Val di Noto, a group of 8 cities that are on the UNESCO world heritage list.
13. Take a day trip to Monreale.
Just outside of Palermo lies a little town with a beautiful cathedral. Make sure you pay to climb the tower and see the views across Sicily! I'd also highly recommend meandering the backstreets to visit the workshops with handmade jewellery… I wish I'd bought more!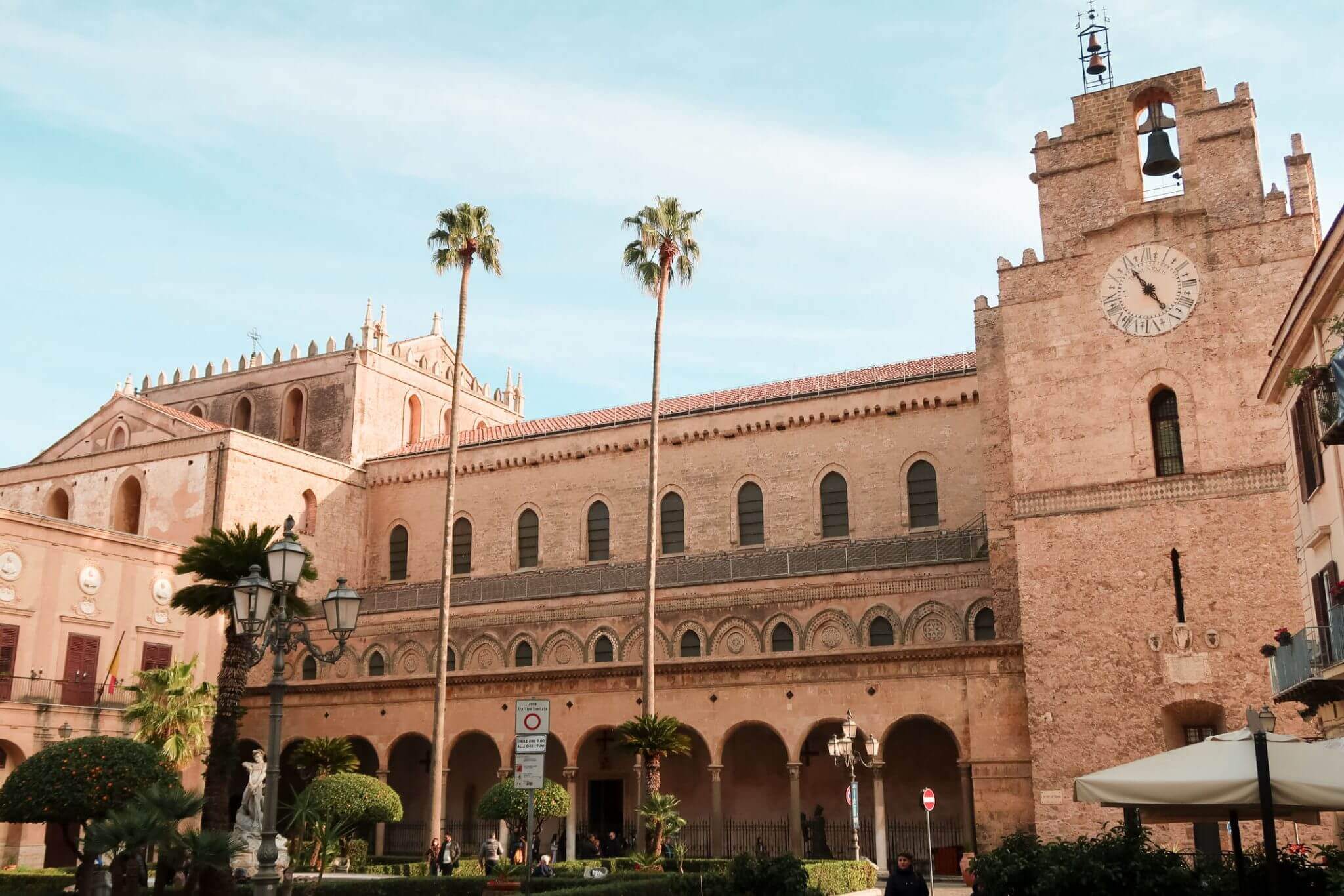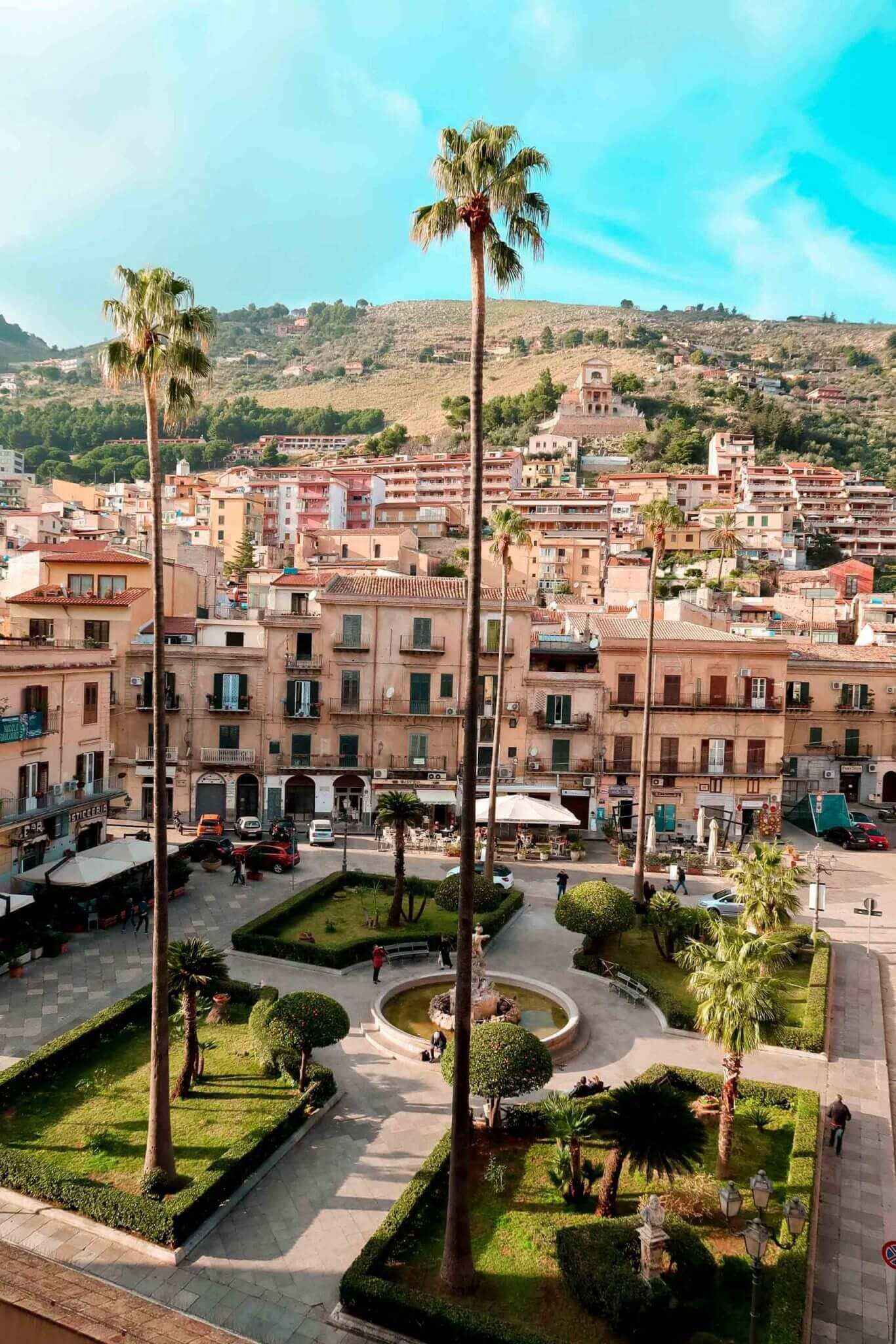 14. Spend carnivale in Acireale.
Traditional masks and costumes, parades, lights and lots of hustle and bustle… it's one of the best places to visit in Italy in February! Expect two weeks of family-friendly partying!
15. Spend a day in the town of Cefalù.
As a popular holiday destination, this is definitely a town to enjoy off-season if you can. Enjoy walks along the coast and wandering through the old town. If you have the energy, hike up to the summit of La Rocca & Saline di Saraceni… the views are epic!
16. Say hello to the flamingos.
Yes, you read that correctly! In winter some greater flamingos migrate from Africa to Sicily. You can see them in the salt planes in Trapani and in Saline di Priolo (near Siracusa) from February through to August.
17. Be at one with nature.
There are so many beautiful places to visit in Sicily if you want to get outdoors. Sicily is home to four national parks and seventy-six nature reserves… plenty of opportunity to breathe in the fresh air and go walking!
18. Go scuba-diving in the crystal clear waters.
The waters here are crystal blue, warm and perfectly clear… the perfect opportunity to dip your toes in the water and take a look at the fishies! The Aegadian Islands, Taormina, Naxos, the Aeolian Islands, Lampedusa and Capo Boeo are some of the best places to visit in Sicily if you love diving!
19. Go wine-tasting.
Sicily is known for some of the best wine in the world, and the island is home to many wineries and vineyards where you can taste the wines before you buy them to take back with you!
20. Road trip around the whole island.
Something I would love to do, if I can find the time! Fly to Sicily, hire a car for 2-3 weeks and spend some time making your way around the whole island and ticking everything off this bucket list! If you don't drive, the route can be done with some careful planning of buses and trains.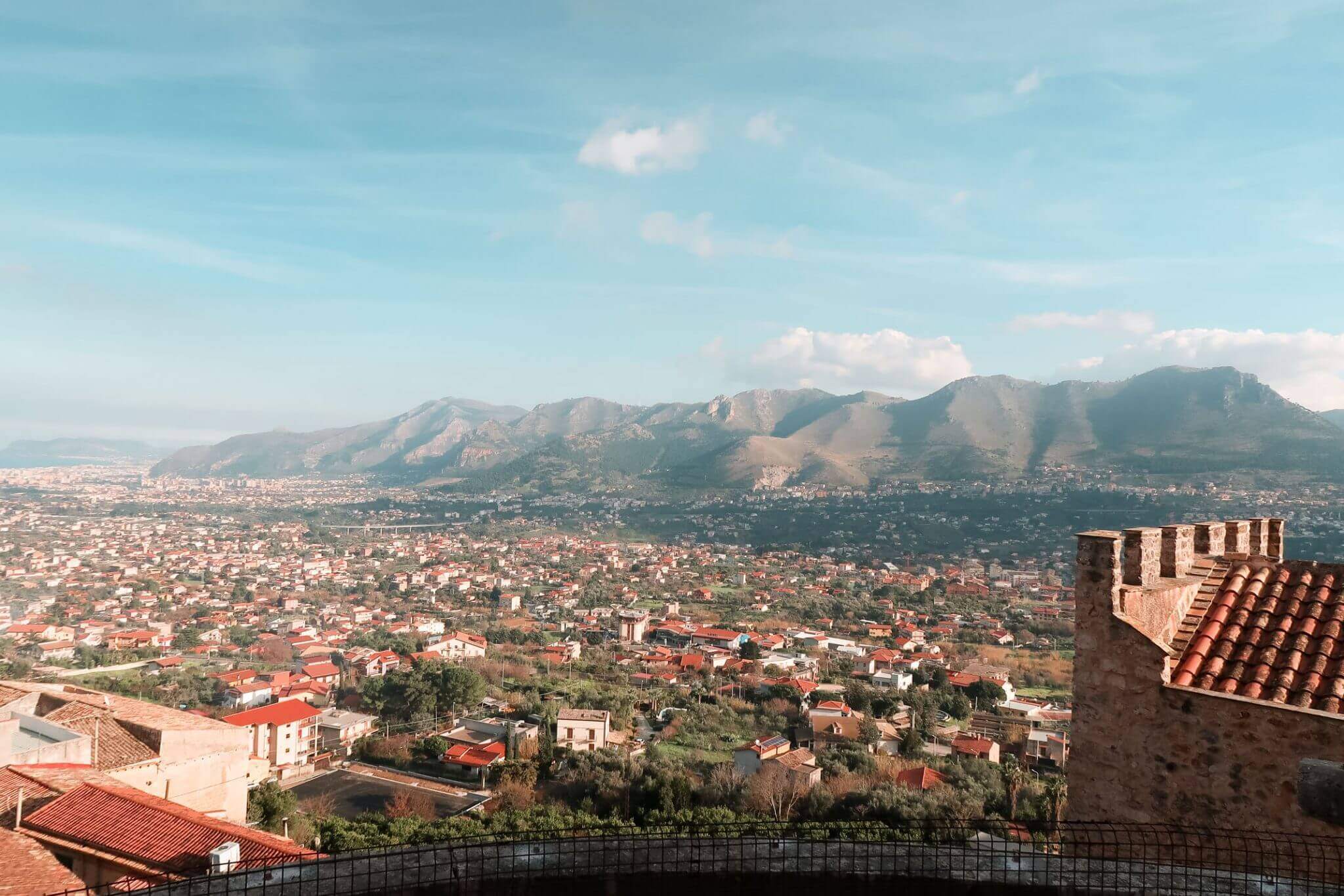 Have you been to Sicily? What do you think are the best things to do in Sicily?
What were your favourite things to do in Sicily? I'd love to know!
Love as always and happy adventuring…
Did you find this post helpful? I'd love you to share it for me.
I can't do this without you.
Pin and save this blog post for later…