Palermo, the capital of Sicily and the 5th biggest city in Italy, is well worth exploring for a weekend. If that's your plan, this is the Italy travel guide for you! It's a bit more chaotic and 'rough and ready' than Rome is, but that doesn't make it any less worth visiting.
Boasting over 100 churches and 12 UNESCO sites (across the Palermo province), it's easy to see why Palermo was awarded the 'Capital of Culture' award in 2018. There are so many things to do and see in Palermo, including watching a show at the third largest opera theatre in Europe and try street food such as arancine, panelle and cannoli and the four oldest street markets in Italy. This guide is going to give you all my top tips for your Sicilian adventure and tell you all the best things to do in the city of Palermo.
A complete guide to visiting Palermo, Sicily…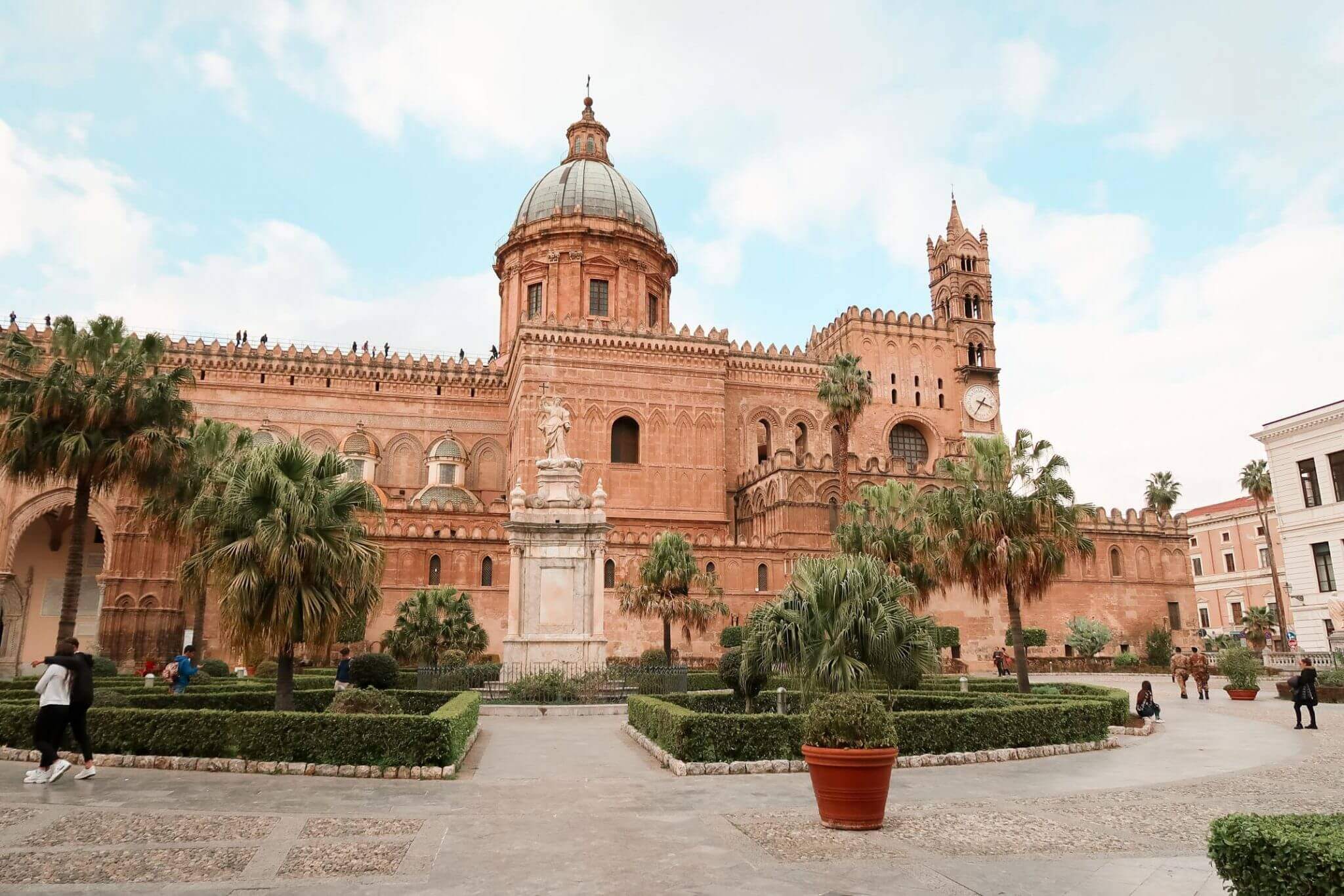 How do you get to Palermo?
The easiest way to get there is by plane. Palermo Falcone Borcellino Airport (PMO) is the biggest in Sicily. Alternatively, fly into Catania-Fontanarossa Airport (CTA) on the other side of the island, and get the train across. Check train routes to Palermo here.
From the airport, there are a few ways you can get to Palermo city centre:
If you're on mainland Italy already, there are several boat routes across to Sicily. Check ferry routes to Palermo here.
Where's the best place to stay in Palermo?
Palermo is a completely walkable city, so it doesn't make a huge difference where you stay. I've always stayed in the centre, near the Quattro Canti or Teatro Massimo, and AirBnb prices have always been reasonable, even with the fantastic location! Vucciria is one of the big bar areas, so consider how close or far you want to stay from the hustle and bustle when looking at accommodation.
I've not stayed in a hostel in Palermo, but I've heard good things about Balarm hostel and A casa di amici hostel.
What's the best way to get around Palermo?
Palermo is a completely walkable city if you love exploring on foot! It's also a great place to rent a bike and cycle around.
There's also the public transport: the AMAT bus and tram network. You can pick up 90-minute tickets for €1.40 at AMAT kiosks and tabaccherie (tobacconists), or you can buy tickets on the bus, valid only for that bus ride, for €1.80. Don't forget to validate your ticket on the bus/tram, or you could get a fine!
The best places to eat in Palermo…
Great for a instagrammable, relatively healthy brunch or lunch. The cakes looked really good too!
If the pizza, pasta and fried food has all got a bit much, try a freshly squeezed juice or salad from SpremiAmO.
A tea house in the city centre (perfect if you need a dose of matcha!) that also offers an extensive brunch, lunch and dinner menu.
This is where I ate the best arancina of my life, no joke. They have a huge variety of flavours on offer, including seasonal ones!
I haven't had the arancina here (yet), but it's supposed to be really good. Try the classic ragù filling in the arancina bomba, the biggest arancina in the area!
This is the place to go if you want to try a traditional, Sicilian pizza.
Book this one in advance (call the number on the website) as it gets busy. I had the most incredible prawn and pesto pasta here. It was perfectly cooked with delicately balanced flavours, and it was also the biggest portion of pasta I've ever had in my life! I'll definitely be coming back on my next trip to Palermo.
Open for breakfast, lunch and dinner, this community kitchen offers a variety of international food, representing the melting pot of culture that is Palermo. My personal favourite on the menu is the Afghani curry. Moltivolti also offers a co-working space if you need to hit the laptop for a couple of hours!
Seven restaurant rooftop garden at Hotel Ambasciatori
We had cocktails on the rooftop terrace here. Not the cheapest place in Palermo, but the views were amazing! We just missed sunset, but I bet it's beautiful. We only had drinks, but the menu looked incredible! See the menu and book your table here.
Places to drink in Palermo…
As well as Locale and Seven for cocktails (see above), the best areas for nightlife in Palermo are Vucciria, Piazza Sant'Anna, Champagneria and Piazza Rivoluzione. I haven't been out that much in Palermo, but bars that I've heard good things about include:
Gatto Nero
Monkey Pub
Qvivi
Cavù
Alchemy
Luppolo l'Ottavo Nano (craft beer)
The best things to do in Palermo…
1. Marvel at i Quattro Canti
The 'four corners' are a central point in Palermo, making a crossroads between two of the city's busiest streets, Via Maqueda & Via Vittorio Emanuele. More officially known as Piazza Vigliena, the baroque structures were built in 1608, featuring four kings, four seasons, four fountains, four palaces, four saints, the meeting point of four neighbourhoods, and more.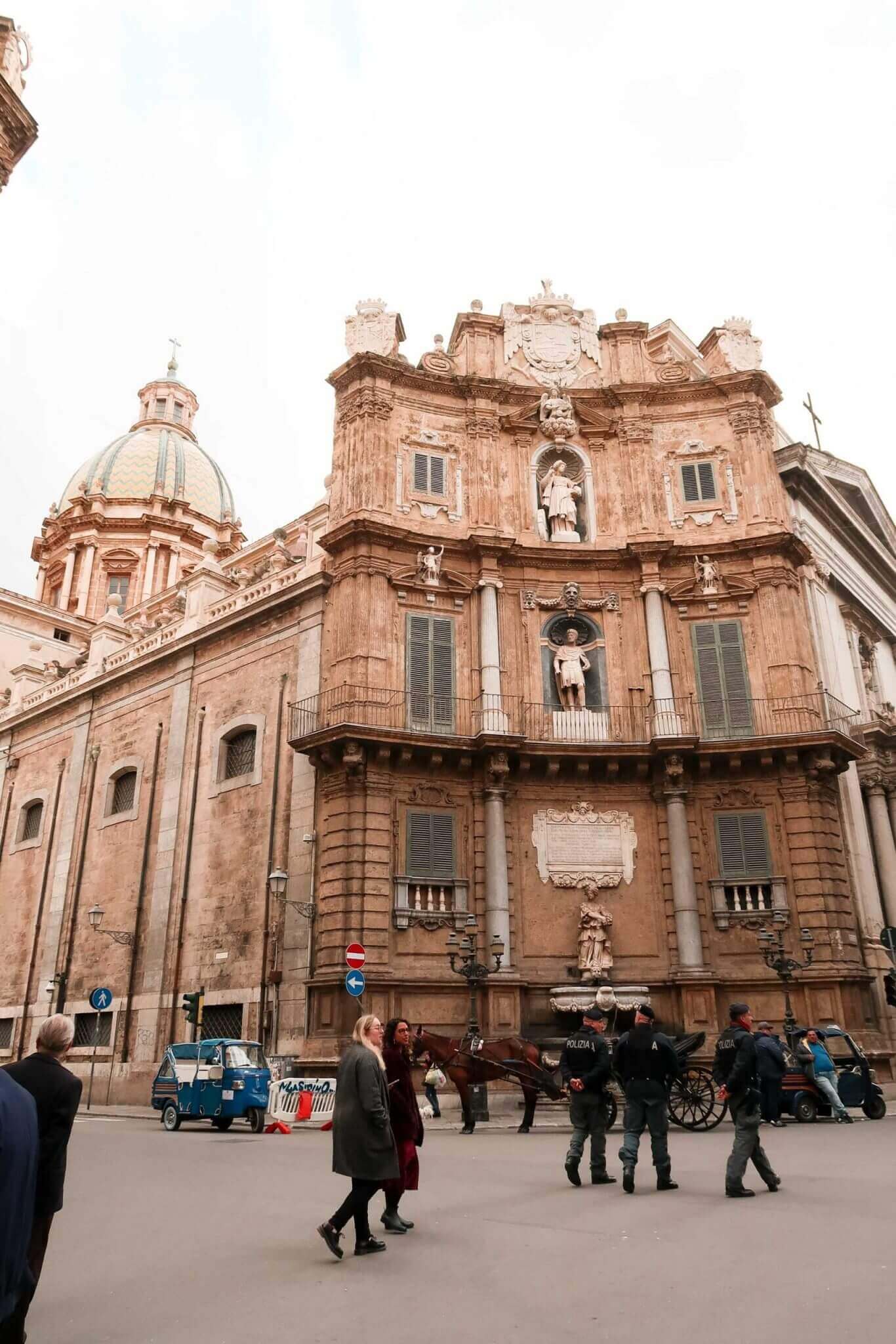 2. Visit the famous Cattedrale di Palermo.
One of eight buildings in Palermo on the UNESCO world heritage list, this building is beautiful inside and out. The main part of the church is free to visit, but if you want to go down into the crypt or up onto the roof, you need to pay. It's €8 for a ticket that includes the tombs, treasury, crypts and terraces, but you can also get cheaper tickets to see each thing individually if you don't want to see them all.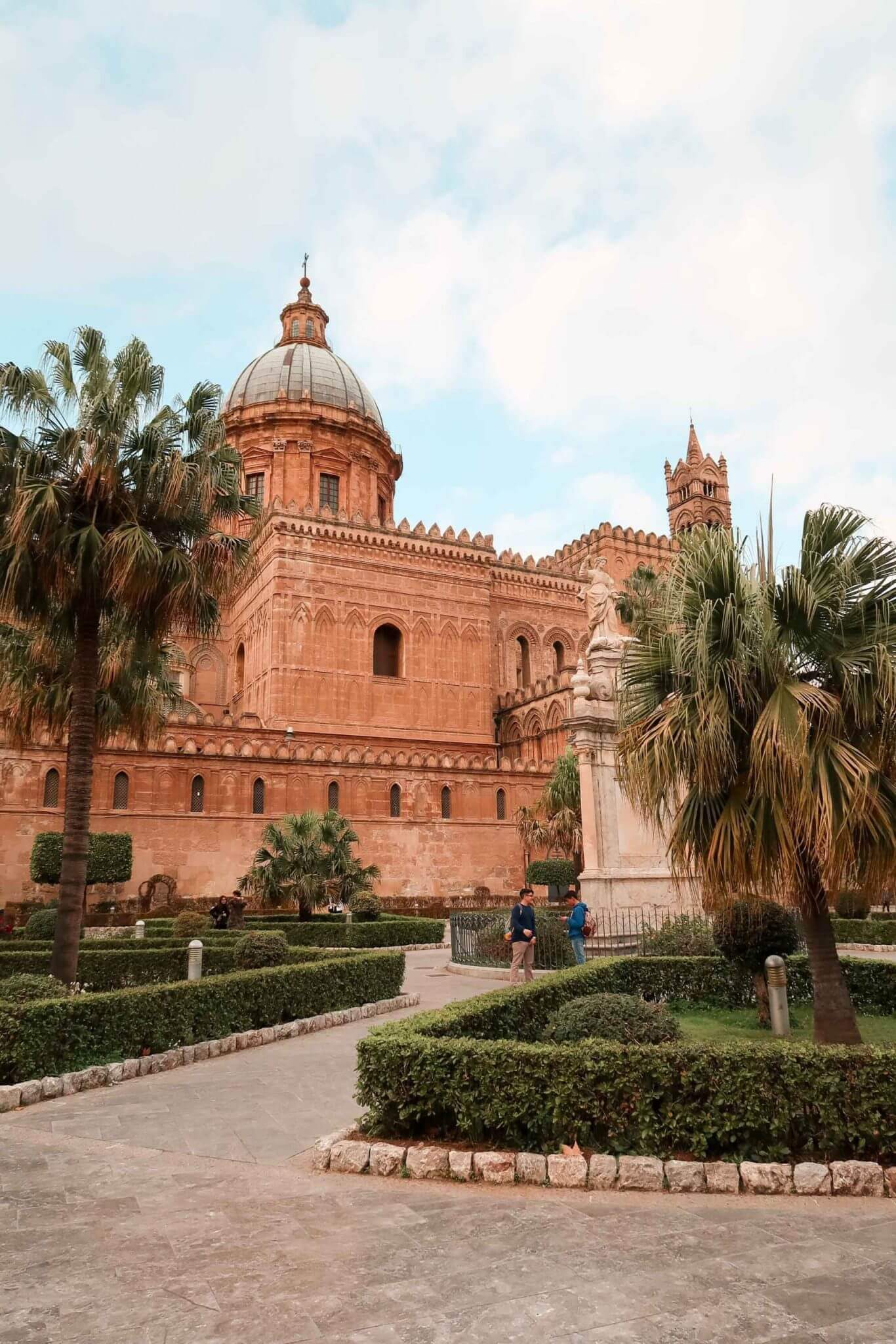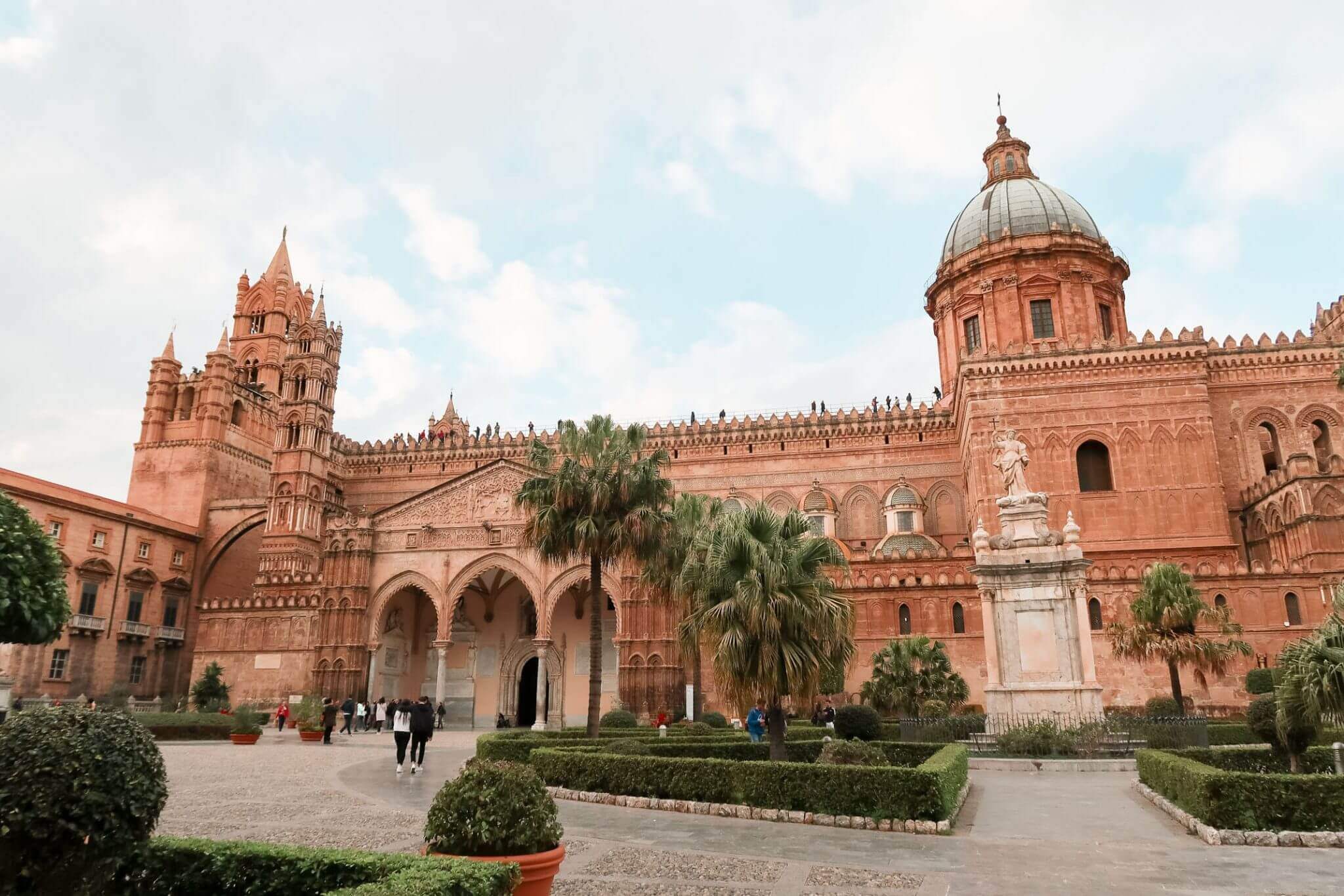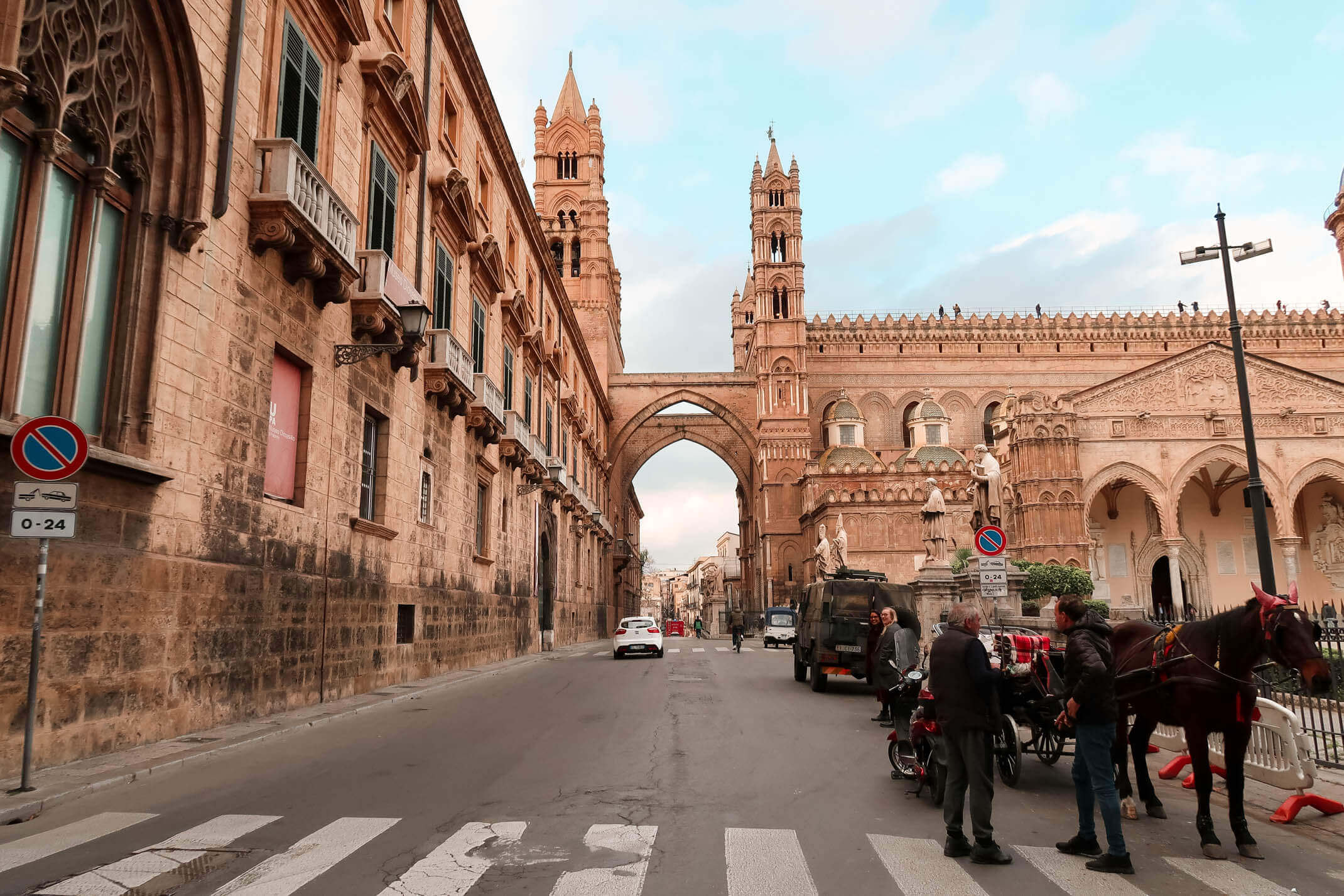 3. Take a local cooking lesson.
I love visiting places and taking cooking lessons to spend some time with locals and taste some of the local cuisine! From pasta to pizza to Sicilian desserts, take your pick and ready, steady cook! Check out cooking classes on AirBnb experiences here.
5. Try tandem paragliding at one of the surrounding beaches.
You can get the adrenaline thrill of a lifetime at several points just outside the city centre. For fly points and prices, check out the 'Parapendio in tandem' website here.
6. Try a local aperitivo.
Relax with a beer, glass of wine, or spritz, and enjoy some snacks as the sun goes down.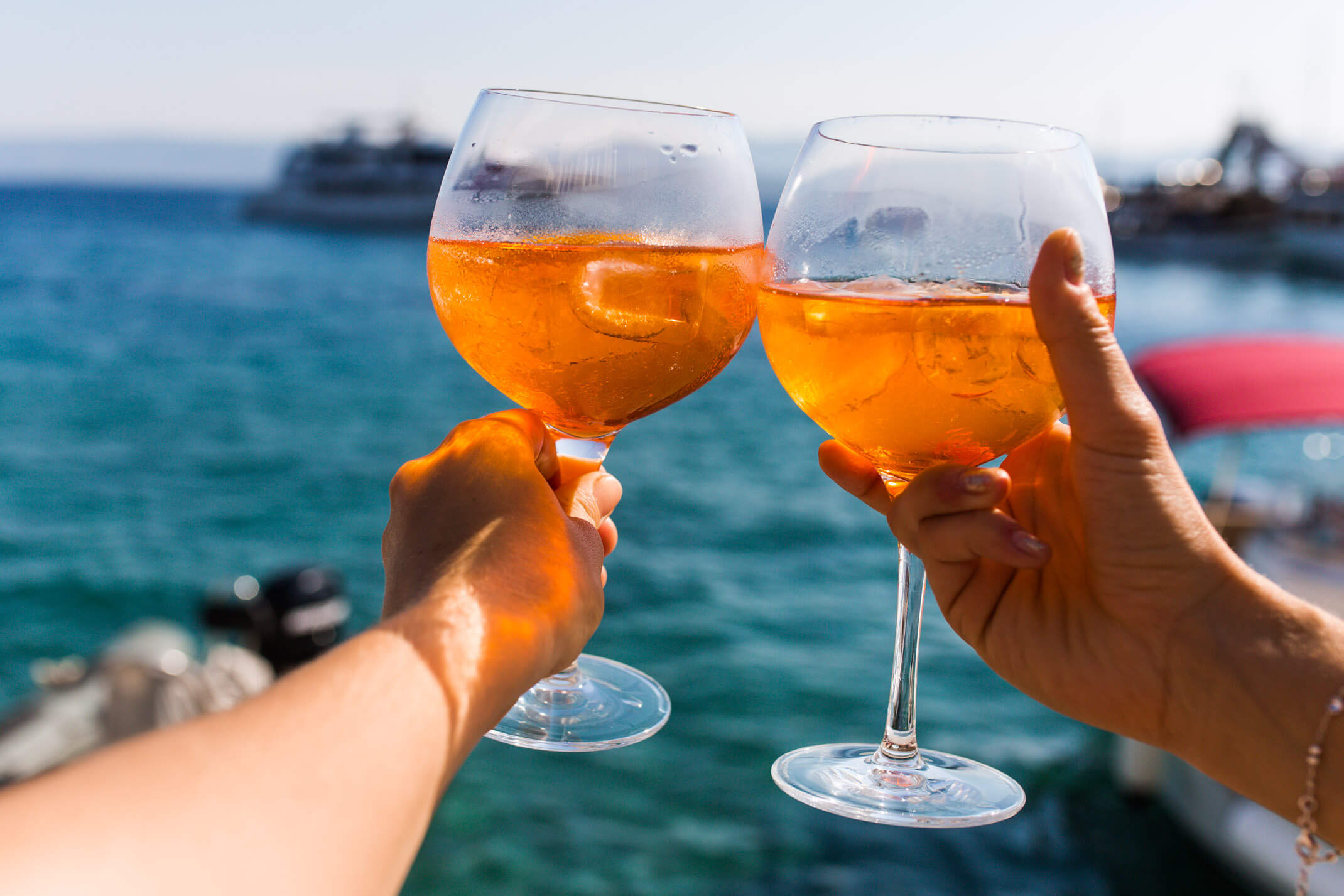 7. Be amazed at all the Arab-Norman-Byzantine style architecture, including the Normal Palace, the Palatine Chapel and San Giovanni degli Eremiti.
More palaces to look at in Sicily include Gangi, Chiaramonte, Mirto and Zisa.
8. Visit the 'fountain of shame', Fontana Pretoria.
Thought to be shameful because of the naked statues surrounding it, these stunning statues represent Greek and Roman mythology and add wonder to this beautiful fountain. Get there early if you want a photo without tourists!
10. Try the street food at the markets.
There are four famous street markets in Palermo: Capo, Ballaro, Vucciria and Borgo Vecchio. They're all famous for the street food, but you can find an array of things here! Things to try include:
arancina (fried stuffed rice balls)
panelle (chickpea fritters – either in a sandwich, with croccè (potato croquettes), or alone!)
stigghiola (lamb intestine)
sfincione (somewhere between a pizza and topped bread)
cuoppo fritto misto (fried mixed fish in a cone)
pani ca meusa (bread with spleen!)
frittula (best tried before you ask too many questions – meat and various other organs/insides fried together!)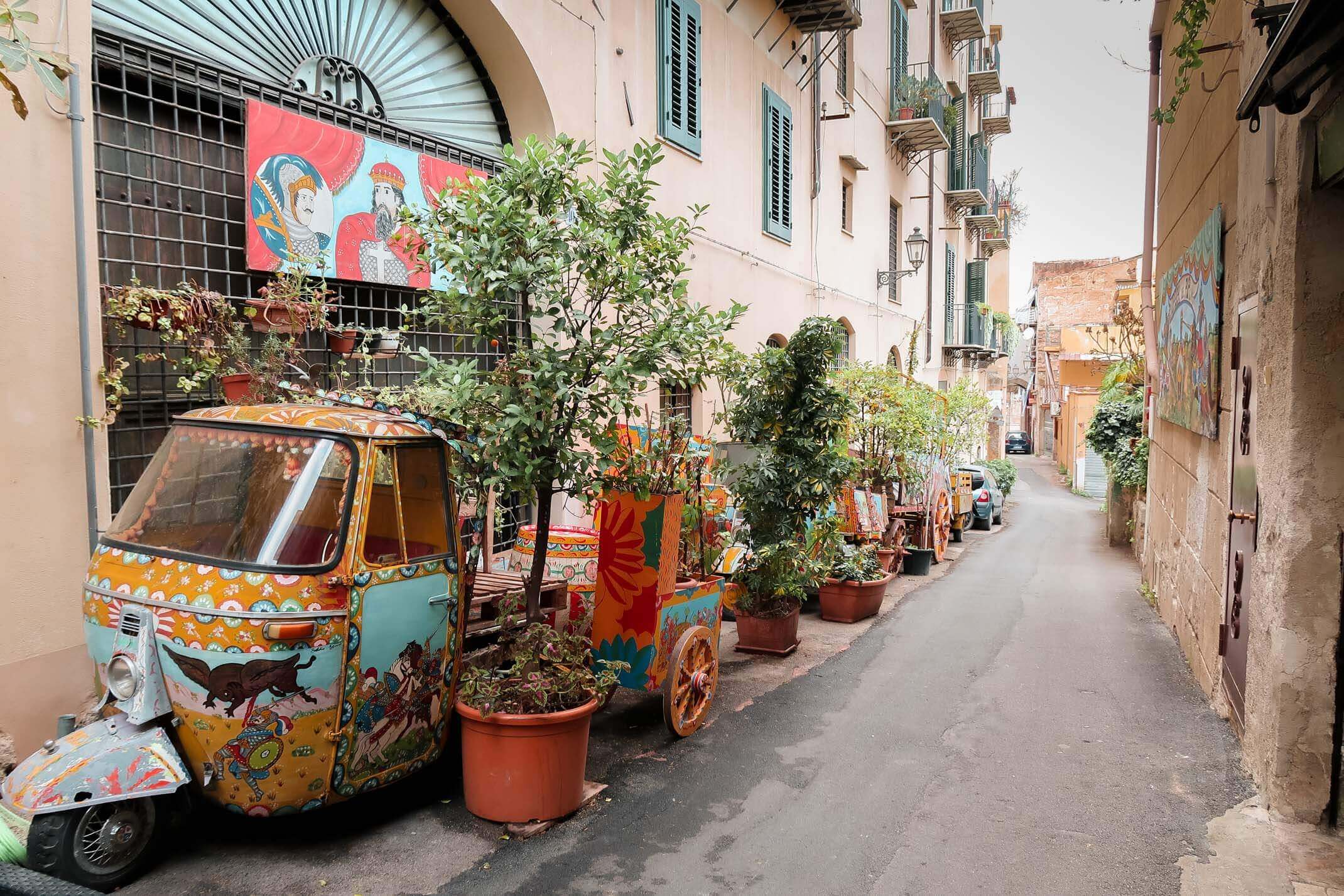 11. Save room for dessert!
After you've filled up on street food, make sure you have room for some Sicilian desserts! Famous desserts in Palermo include:
cannoli (see below – a fried pastry tube filled with a creamy, ricotta mix. You can also get chocolate, hazelnut and pistachio flavoured ones!)
granita (kind of like a slush puppy, but a million times better as it's made with fresh fruit!)
gelato or sorbetto (get a brioche con gelato for an ice cream sandwich if you have room!)
cassata (sponge soaked in liqueur, layered with ricotta and jam, decorated with marzipan and candied fruit)
biscotti di mandorla (soft almond biscuits)
frutta di martorana (marzipan shaped like fruit and vegetables)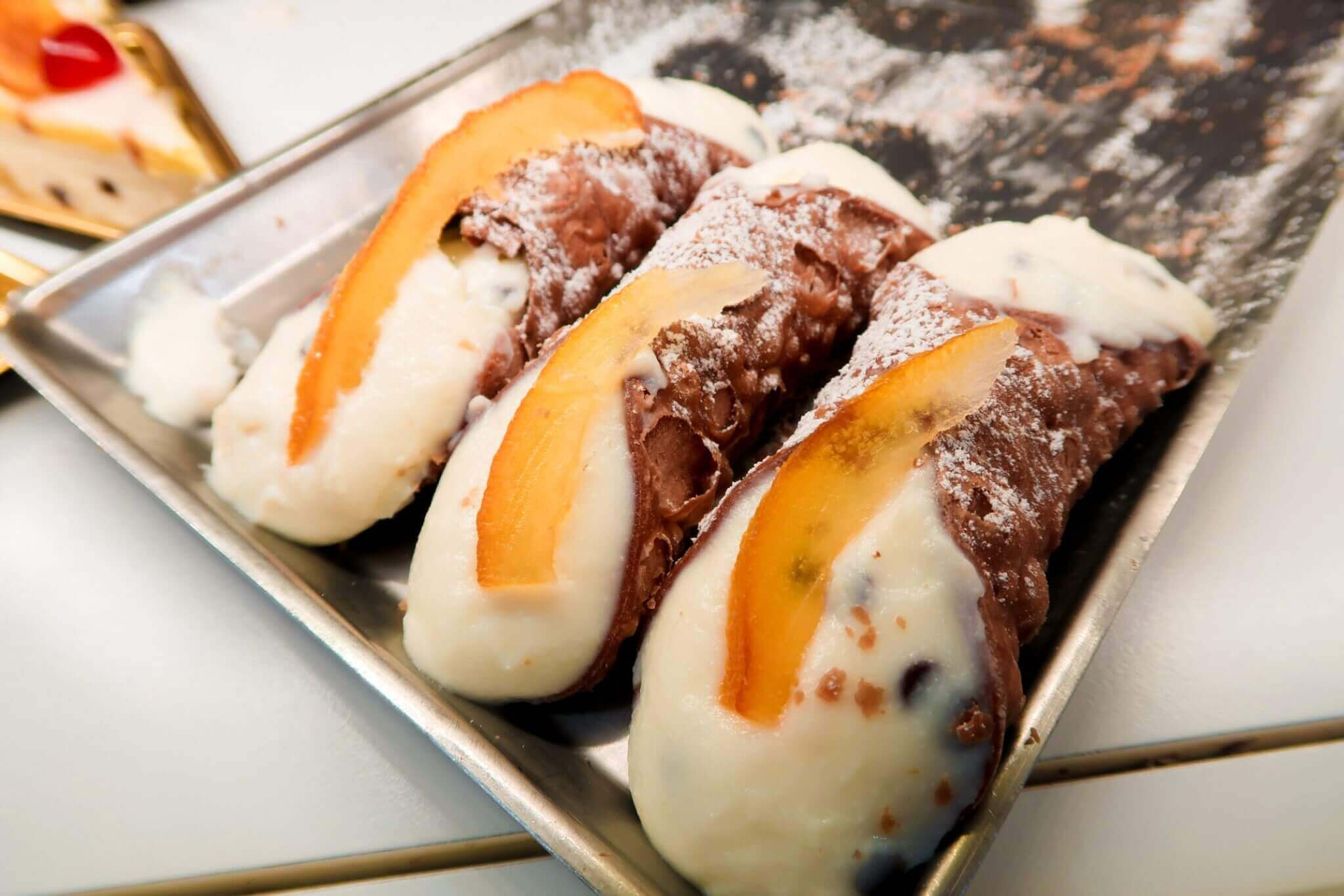 12. Take in the art on the gold mosaics in La Martorana, church of Santa Maria dell'Ammiraglio.
The mosaics are best seen in the morning, when the sun shines on them. I've heard you can buy handmade frutta di martorana in the foyer, too!
14. Hike Monte Pellegrino.
Take in the nature reserve as you ascend this hill just outside of Palermo, and then marvel at the views across the island once you get to the top. There are also Santa Rosalia Chapel and Castello Utveggio to look at while you're there, as you catch your breath before you come back down!
15. Take in some of the green space in the heart of Palermo.
The botanical gardens are both a safe haven for those of you trying to escape city life for a couple of hours, and a research facility for the university. Top tip: Next door to the botanical gardens is Villa Giulia, and you can enjoy part of the gardens for free if you go round the back!
Within the city there is also Foro Italico, a grassy area on the seafront, and Giardino Garibaldi, a city part with eye-catching exotic trees.
16. Kick back and relax on Mondello Beach.
One of Sicily's best beaches lies just outside Palermo (30 minutes on the 806 bus). You'll need a break after exploring the city!
17. Enjoy a night out!
Palermo has a great nightlife, so whether you want to enjoy the crowded Vucciria market or enjoy a drink in other areas popular with locals such as Piazza Sant'Anna, Champagneria or Piazza Rivoluzione. Palermo is no Ibiza, but it offers a rough and ready nightlife that everyone can appreciate!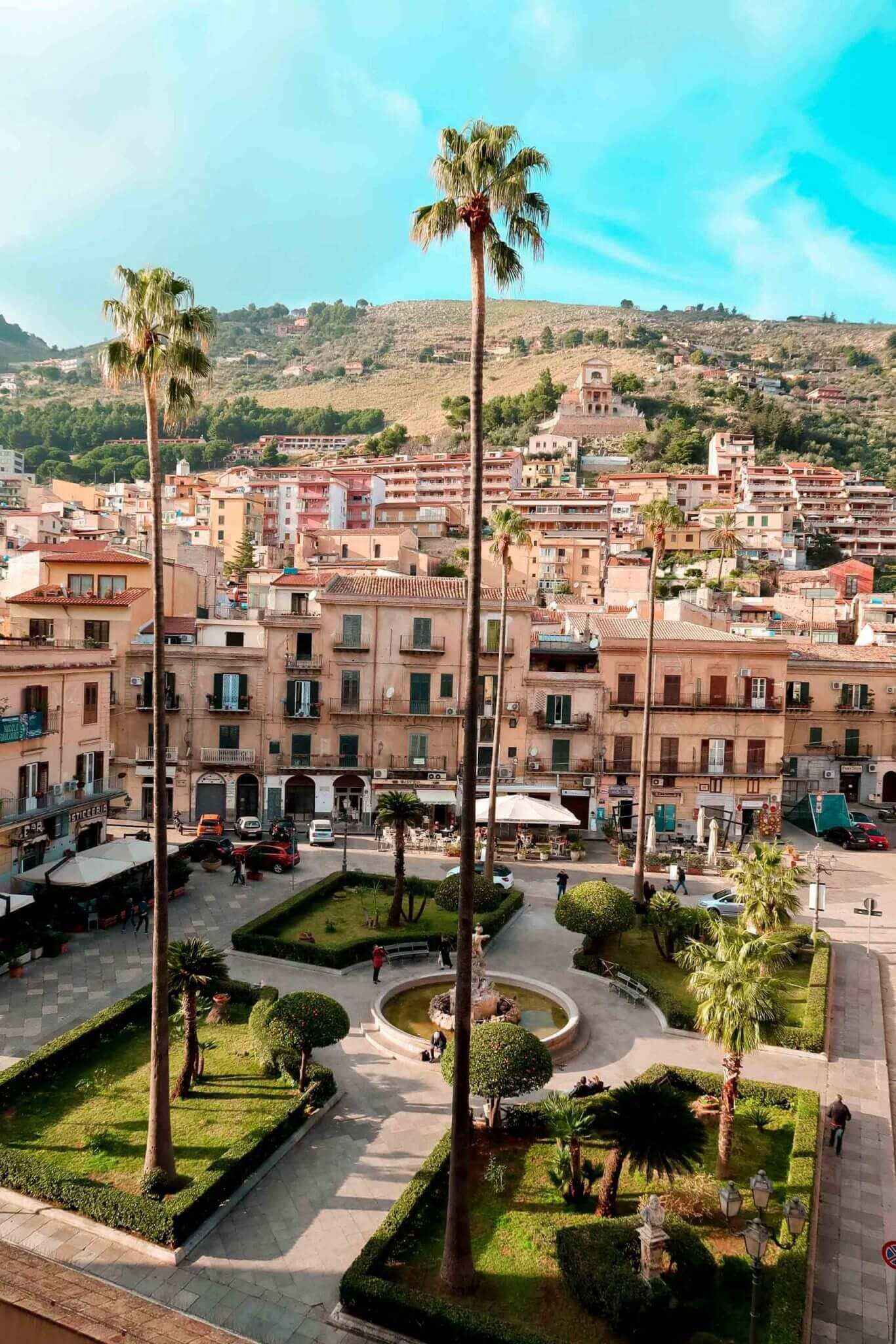 18. Take a day trip to Monreale.
There's an old Sicilian proverb that is translated something like this, 'Whoever visits Palermo without visiting Monreale arrives a donkey and leaves an ass. This commune within the metropolitan area of Palermo is home to a UNESCO world heritage cathedral, as well as stunning views of Palermo and the Aeolian islands. The backstreets are full of little shops that sell the most beautiful jewellery and souvenirs. There are regular buses from the city centre to Monreale, so make sure you visit.
Have you been to Palermo?
What were your favourite things to do in Sicily? I'd love to know!
Love as always and happy adventuring,
Did you find this post helpful? I'd love you to share it for me.
I can't do this without you.
Pin and save this blog post for later…