Never have I ever been as surprised by a country and its beauty as I was with Albania. If you're considering visiting Albania, add it to your Europe bucket list now. It's one of Europe's most hidden gems and if you haven't been yet, book your tickets now. There are so many wonderful things to do in Albania and I don't think anyone should miss out on its magnificence just because it's not under the tourist radar.
My road trip through the Albanian Riviera was one of my favourites to date. If you're wondering what to do in Albania or where to visit in Albania, here's proof that you can cross a lot of things off your Albania bucket list in one visit! We explored the capital of Tirana before moving towards the coastline and enjoying beach life in Dhërmi, Vlorë, Himarë and Sarandë, some of the Riviera's main towns. We also happened to be there for Kala Festival, which added an upbeat element to our trip!
But that wasn't all Albania had to offer. We were able to hike through forests and take in the mountain air in Butrint National Park and Llogara National Park, as well as explore the underrated, barely touched, beautiful little towns and villages of Berat and Gjirokaster. The variety of landscapes and things to do in Albania only makes me want to visit again; I barely scratched the surface.
This travel guide will take you through all the best things to do in Albania, so you're ready for your trip to Albania as soon as we can travel again! See my top tips for staying positive during lockdown here.
Other blog posts you might find useful…


The best things to do in Albania...
1. Explore the many beautiful beaches along the Albanian Riviera.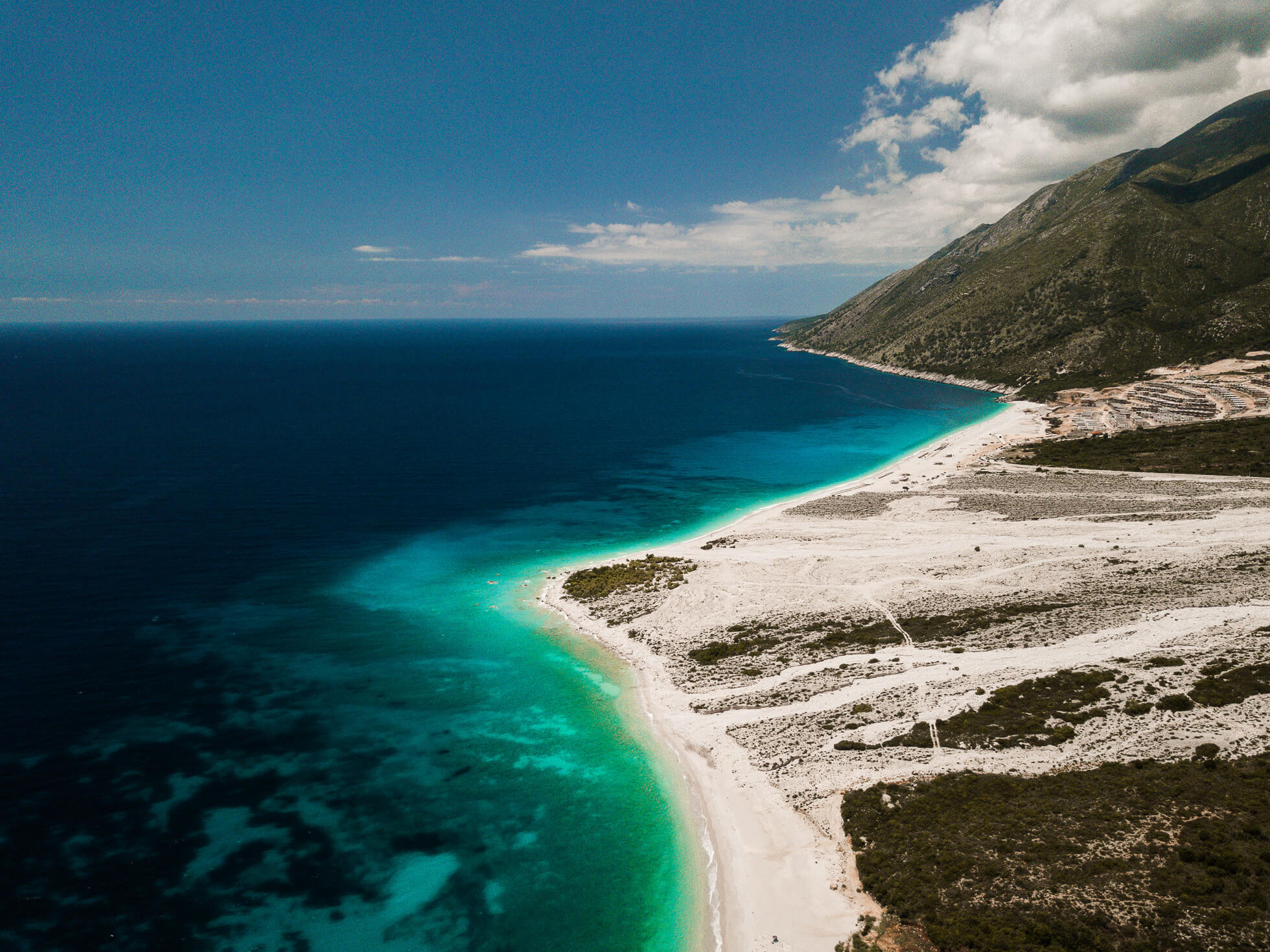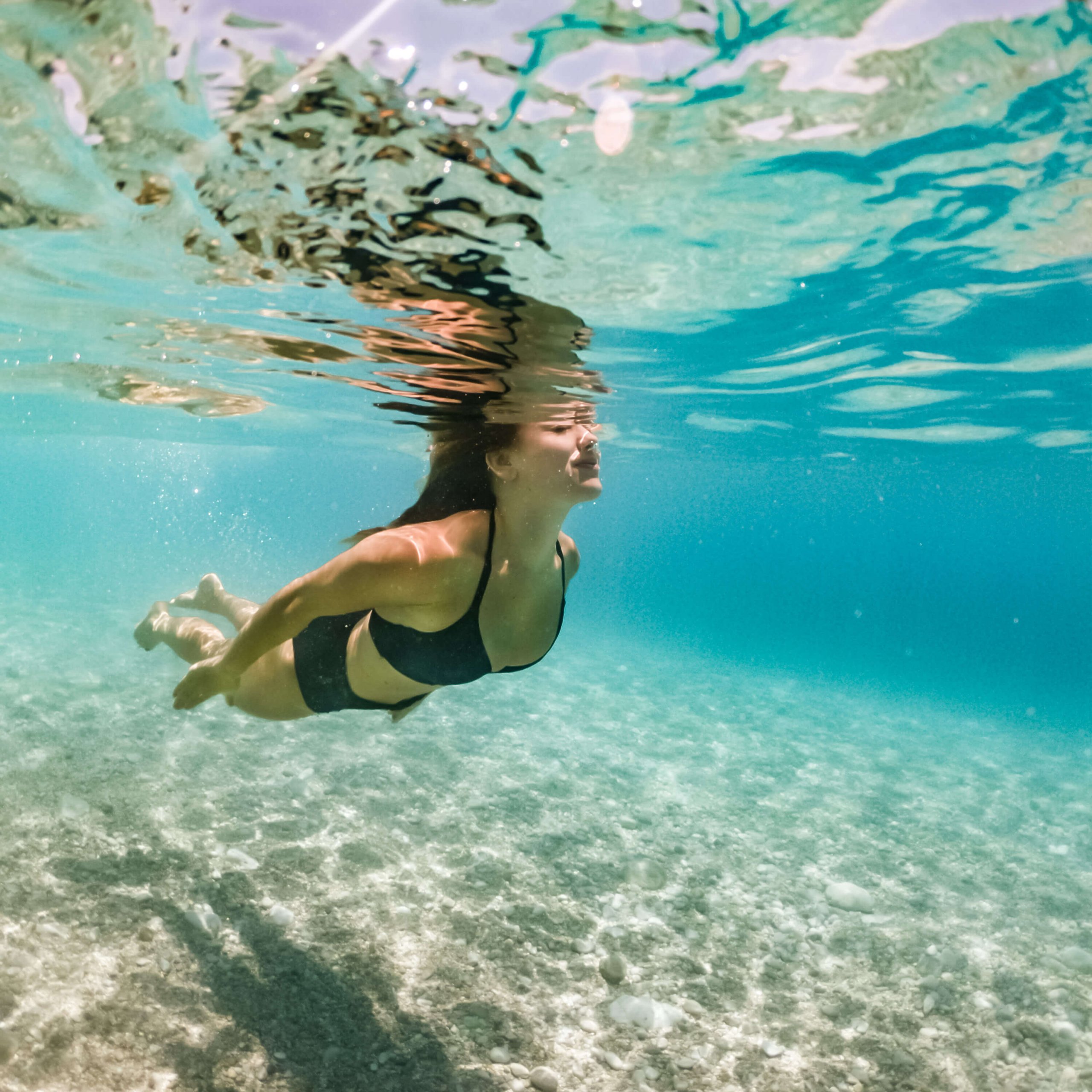 2. Visit Berat, the town of a thousand windows.
Berat is one of the prettiest towns in Albania. This UNESCO world heritage site boasts beautiful architecture and an amazing amount of history. You can't help but gasp at the thousands of Byzantine style windows that pop out the hillside in this beautiful little town. Berat is also famous for its local wine, so be sure to visit one of the local wineries and go wine tasting during your visit!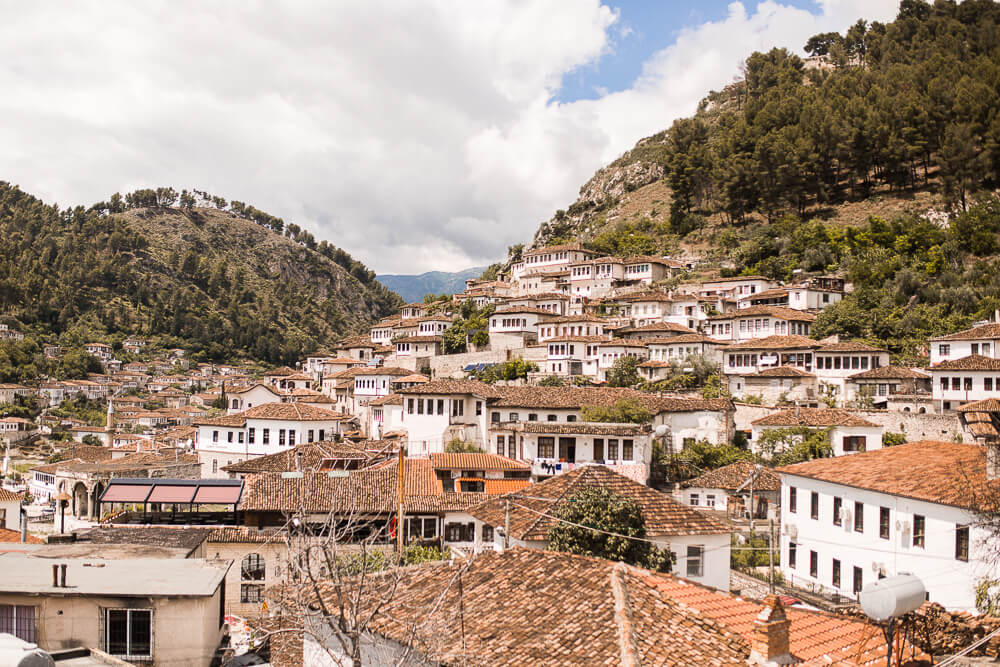 3. Explore the capital of Tirana.
If you're flying in internationally, Tirana, the capital of Albania is likely to be the starting point on your Albanian adventure. With a mix of Ottoman and Italian architecture, it's a chaotic city, but it's fun, especially at night in the trendy Blloku area. Don't miss catching the cable car up to Mount Dajti for panoramic views across the city.
4. Learn about Albanian history and admire contemporary art at Bunk'Art, an art museum within a bunker.
Located in eastern Tirana, Bunk'Art is a bunker turned history museum and art gallery. 24 rooms have been converted so that you can see how the living quarters would have been during the time of Hoxha, as well as modern art. The space is also used for concerts and other events. Find out more about Bunk'Art 1 and Bunk'Art 2 here.
There are also plenty of never used bunkers throughout Albania from the communism era… many are crumbling now, but try and look in some if you can!
5. Take in the views from Gjirokaster Castle.
This magical hillside town has an undeniable charm, a wonderful castle and stunning mountain views. There's something about this 'city of stone' that is so humble, and this made it one of my favourite places in Albania. Anywhere else in the world and this would have been heaving with tourists, but since Albania is fairly off the tourist radar, you can enjoy this town without the crowds.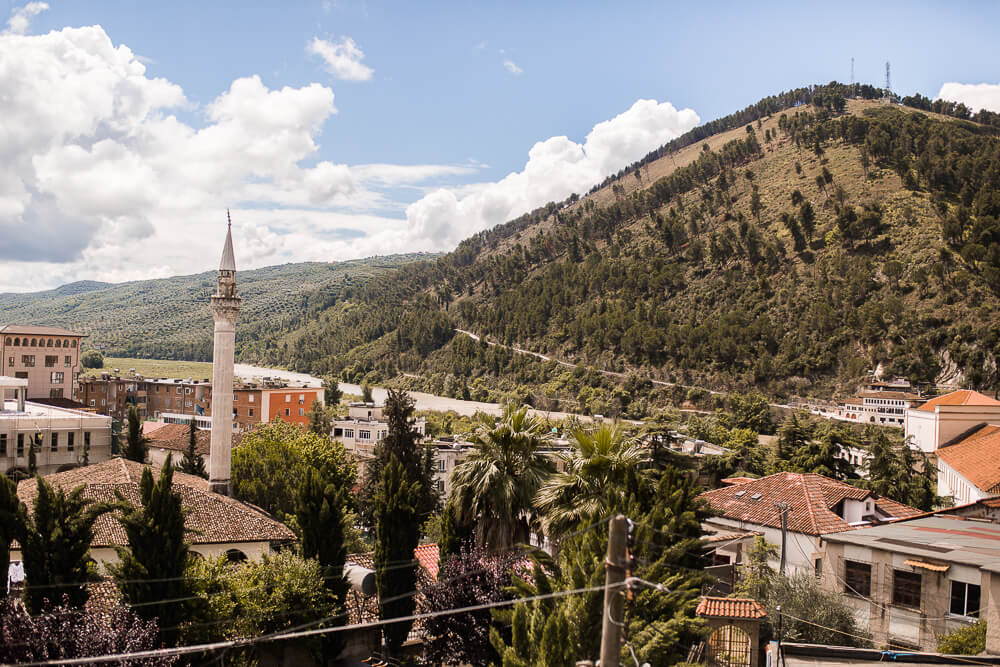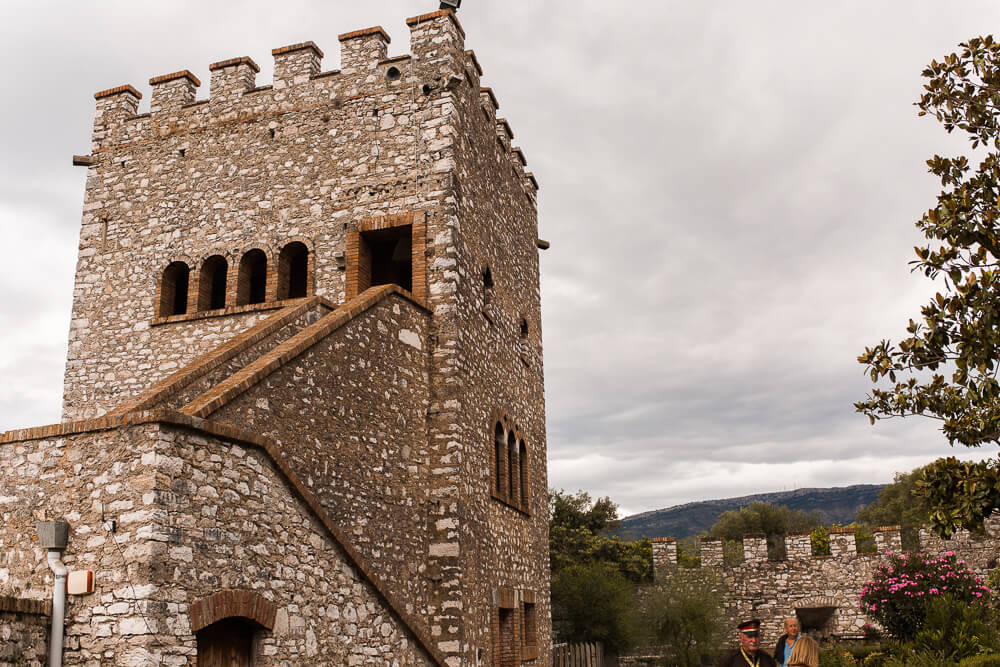 6. Go hiking in the Albanian Alps.
The msot famous towns or areas in this part of Albania are Theth National Park and the Valbona Valley. They are packed full of charming cottages and hiking trails, ready to take your breath away. Pack your hiking boots and get ready to be amazed at the beautiful nature on offer in Albania.
Check out my beginner's guide to hiking here and my top tips for hiking here.
7. See the famous Blue Eye.
Albania's famous Blue Eye (Syri i kaltër) is a water spring and natural phenomenon that should be on everyone's "best things to do in Albania" list. Surrounded by dense forest and located near Sarande and Vlore, this light blue river glistens in the sunlight, and you can take a closer look at the Blue Eye itself from the balcony (which was built specifically for that purpose).
8. Try the local seafood.
Local cuisine on the Albanian coast, in towns such as Durres, Sarande and Vlore, features a lot of fresh, good quality seafood that you should make a point of trying (if you can). It's soooo good! I think I had seafood in most of the restaurants we ate at; I just couldn't get enough.
Not only that, but the Albanian government is putting things in place to help sustainable fishing in Albania, so even if you're a fish-eater, you can eat guilt-free! See ways you can travel sustainably in this blog post.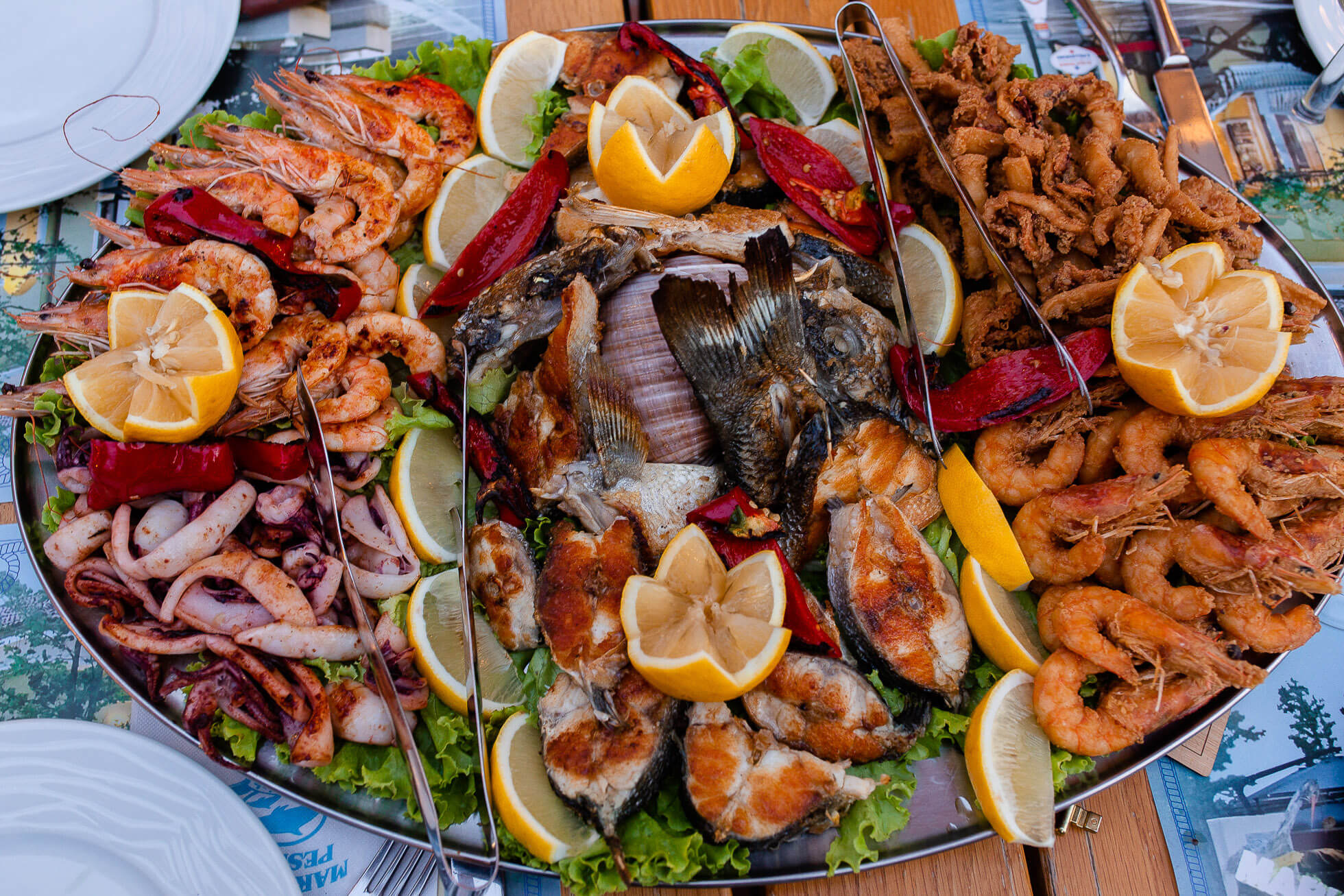 Wild camping is legal in Albania, so make the most of it and be at one with nature and sleep under the stars. Whether you're going for a camper van or a tent, make sure you check out this camping packing list so that you don't forget anything.
10. Experience Llogara National Park.
Llogara National Park was one of the most magical drives I've ever done in my life. From the stunning views to the wind in my hair as we drove through the clouds, I can only tell you how spectacular this part of Albania is. My only wish is that I'd had more time to stop off here for hiking and camping… maybe next time!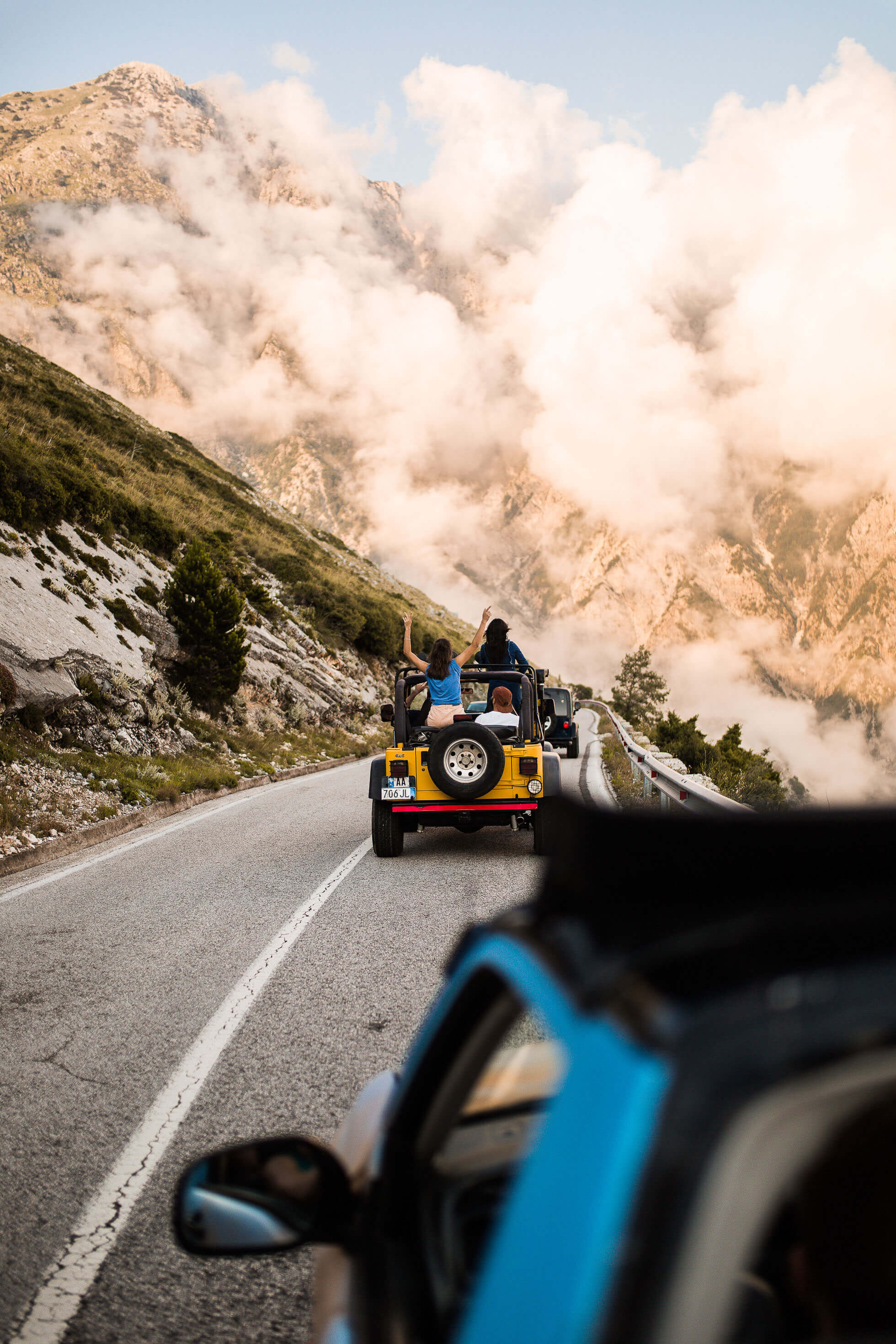 11. Attend Kala Festival in Dhermi.
International acts, sunset dance parties, beach dance floors, ocean front yoga and massages, group BBQs, speed boats to secret gorge locations, fairy lit walkways, secret beach locations, and jetty filled DJ sets. All this in addition to crystal clear, lukewarm turquoise waters and a 360 combination of mountains, beaches and undiscovered Albanian landscapes. Aiming to host parties by night, and beach and wellness activities by day, there is no other festival quite like it!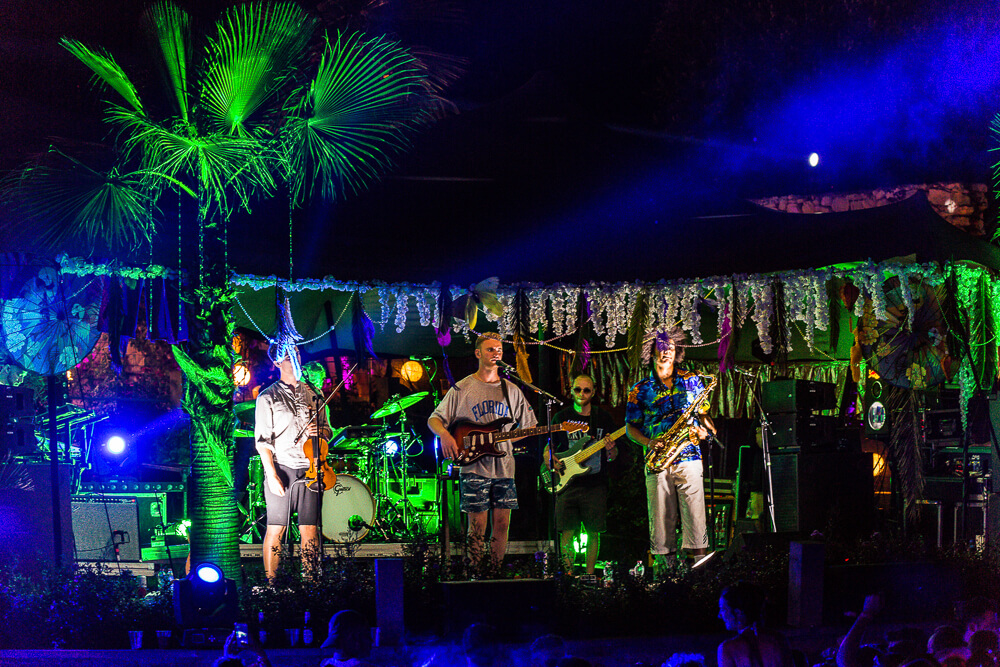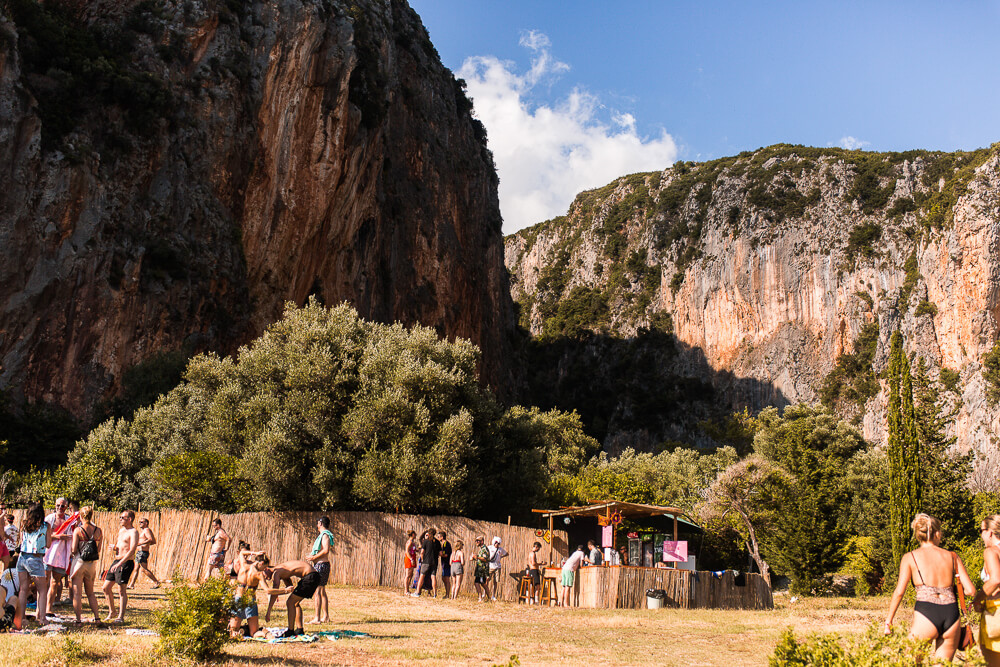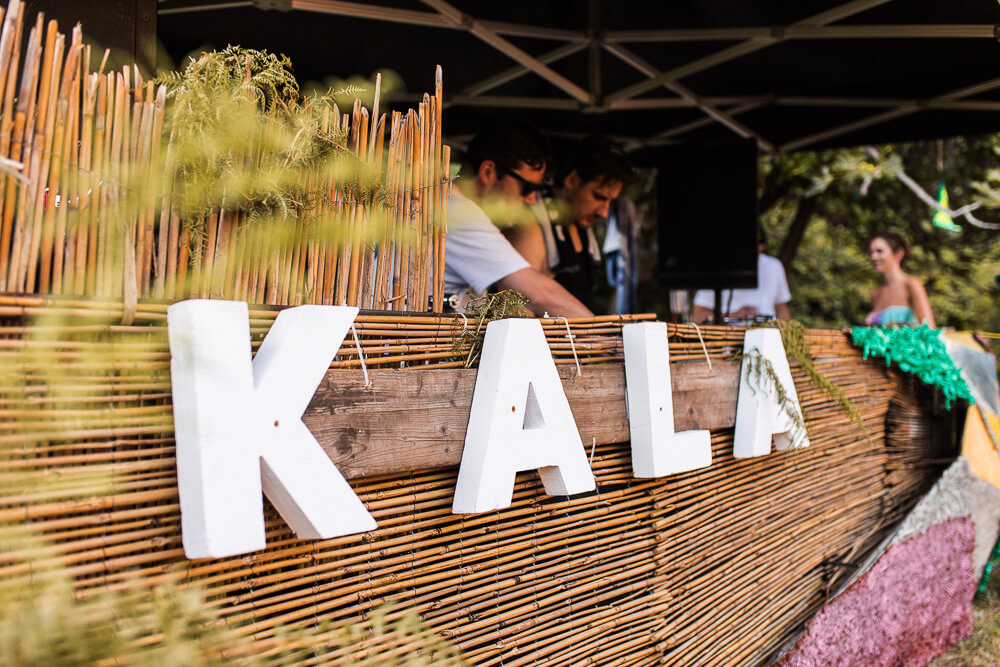 12. Visit the largest lake in Southern Europe, Lake Shkodër.
Lake Shkodër is not only the largest lake in the Balkans but in all of southern Europe. If you crave crystal clear water surrounded by mountains and forests, this is the destination for you. Located in northern Albania, Lake Shkodër is just on the Albania-Montenegro border, Another beautiful (but smaller) lake in the area is Lake Komani.
Not far from Lake Shkodër, Shkodra is a colourful town well worth exploring. The highlight is definitely Rozafel Castle, but if you prefer being at one with nature, the Buna River runs through the town and the Albanian Alps can be seen from the town centre.
13. Explore Butrint National Park.
This ancient city and UNESCO World Heritage Site showcases Albania's natural beauty and is one of the best places to visit in Albania. Famous for its perfect blend of history and nature, not only is it home to 1,200 species of animals and plants among the wetlands, hills, and islands, but the archaeological site covers over 2,500 years of history; this includes ancient city walls, remnants of a Roman theatre, a Byzantine Basilica and two castles.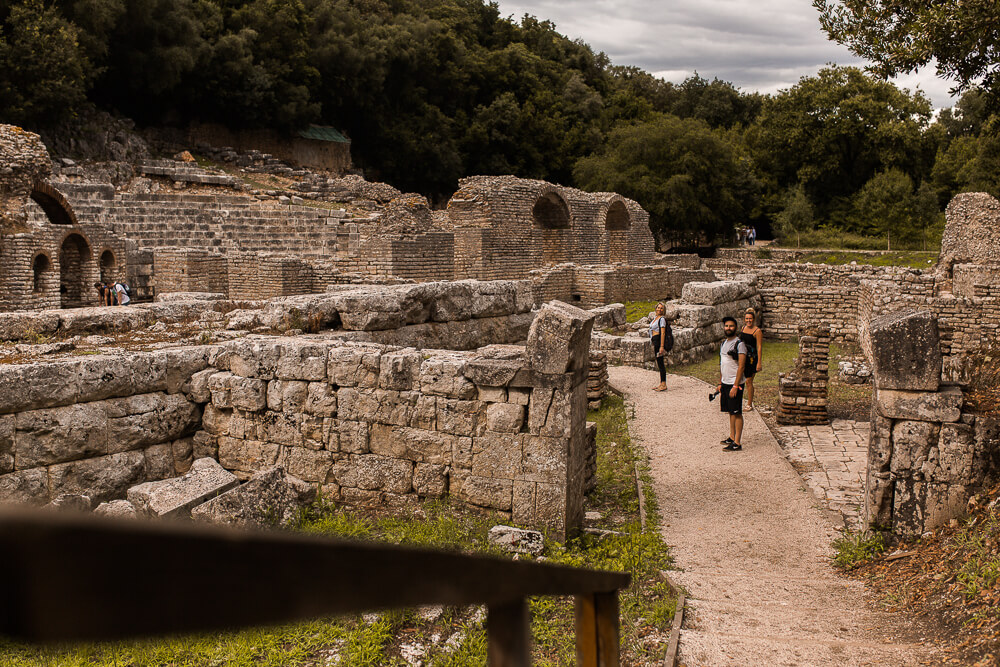 14. Visit the hidden mountain town of Qeparo.
Also known as the Cinque Terre of Albania due to its mountain top/side location, this half-abandoned village really gives you a taste of what traditional life was like in Albania, especially as you wander through the cobbled streets and admire the stone buildings.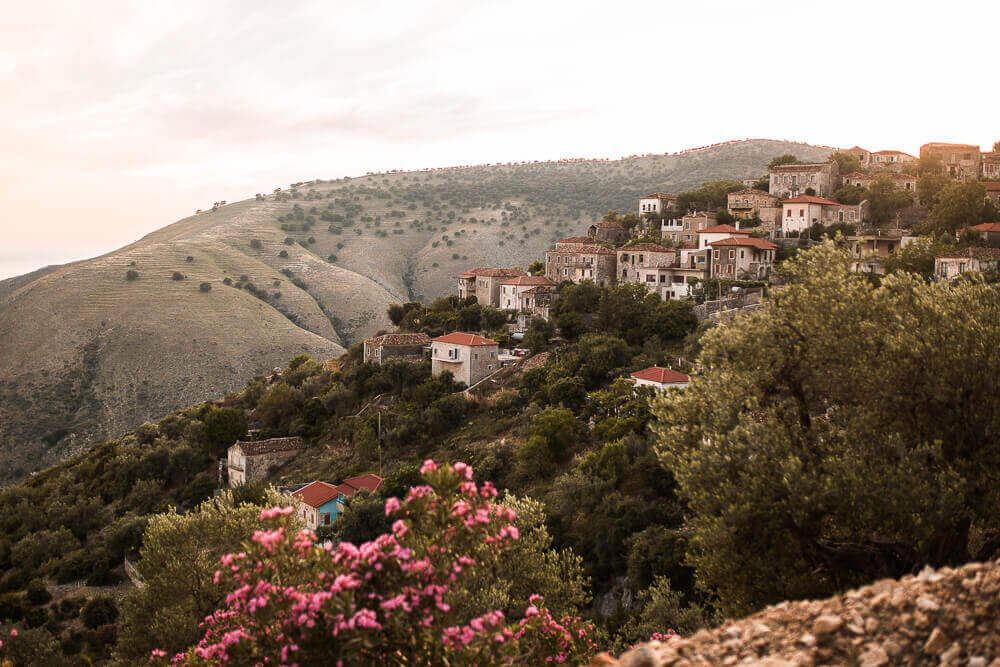 15. Road trip down the Albanian coast.
Anyone who's been following me for a while now knows that I love a road trip… and my time in Albania was no exception! A 4×4, the open road and some absolutely beautiful views… it was pure bliss.
Watch my Albanian road trip come to life here…


Have you been to Albania?
What are your favourite things to do in Albania? Anything you'd add?
Love as always and happy adventuring,


Did you find this post helpful? I'd love you to share it for me.
Pin and save this blog post for later…