By the time you're here reading this post, you've probably already seen the natural beauty that lies within the oceans, mountains and people of Albania through my other content. I was snap happy from touch down til take off and my jaw dropped a significant amount of times during the 8 days I spent travelling in Albania. My first top tip for travelling in Albania: add it to your Europe bucket list immediately.
Nowhere has surprised me in the way that Albania did. It's one of Europe's hidden gems, and I can't wait to go back and visit. From driving along the Albanian Riviera to exploring the capital of Tirana, from enjoying beach life in Dhërmi, Vlorë, Himarë and Sarandë to taking in the mountain air in Butrint National Park and Llogara National Park, and from dancing the night away at Kala Festival to exploring the underrated, barely touched, beautiful little towns and villages of Berat and Gjirokaster... There are so many awesome things to do in Albania! The variety of landscapes and things to do in Albania only makes me want to visit again; I barely scratched the surface.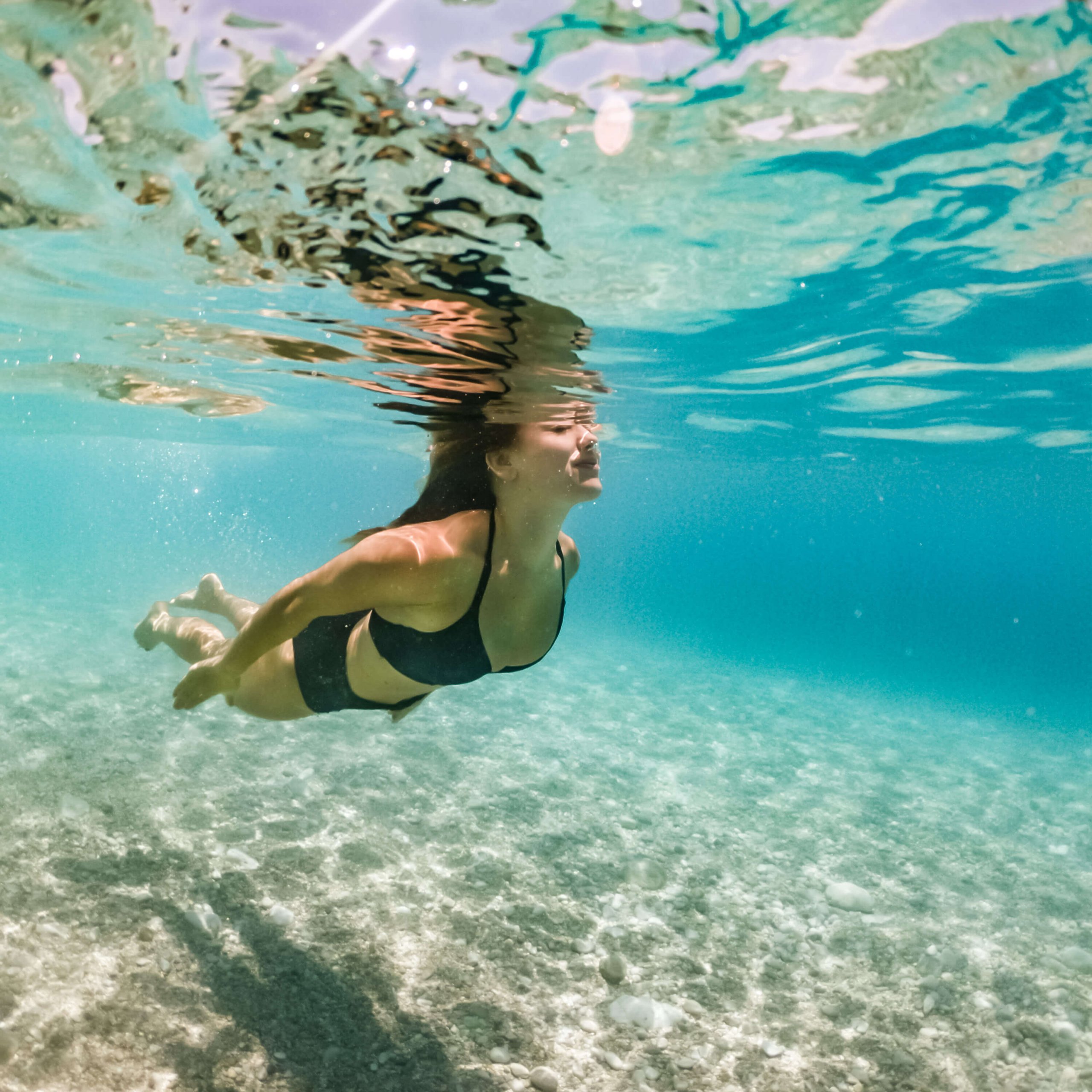 Part of Albania's beauty lies in it being a less touristy, less developed, and less technology reliant destination. While it might take a couple of days to get used to, that's part of what makes the Albanian adventure so special. These top tips for travelling in Albania will help you adjust and make your trip to Albania the best adventure yet.
Here are my 20 tips and tricks you must know before travelling in Albania: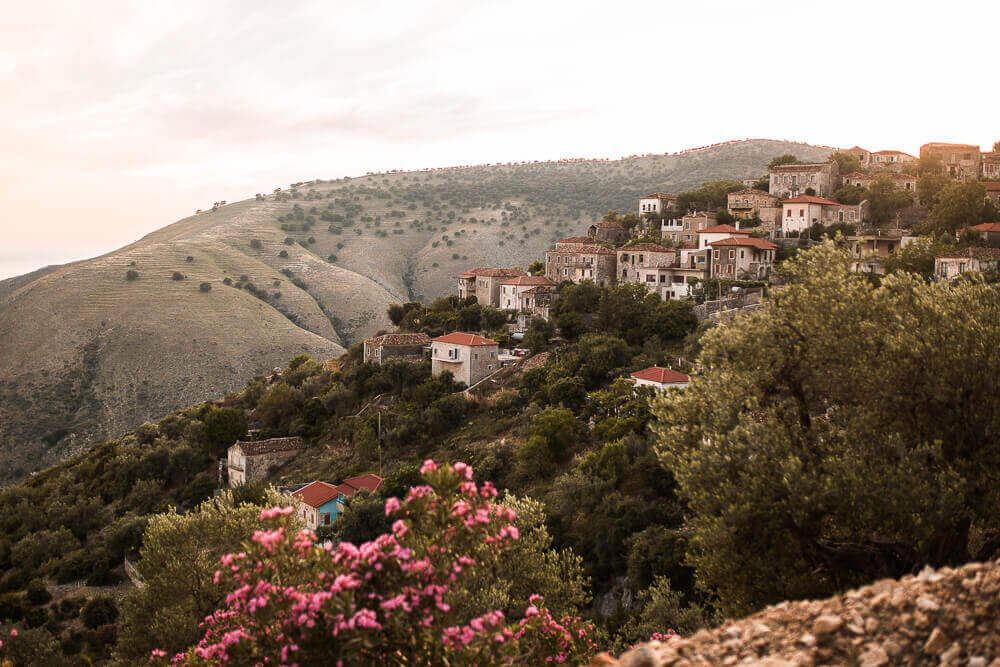 1. The currency is Albanian Lek.
£1 = 140 Lek
$1 USD = 110 Lek
1€ = 125 Lek
2. A lot of places are cash only, so take cash out at the airport
Just like in parts of Asia, forget the tap and run routine we've got so used to in London. A lot of Albania is cash only and sometimes even, no till and hand written receipts. There are cash machines in most towns but it's good to have some cash upon arrival for your taxi and first lunch, and just to save you focusing your first few hours around an ATM hunt.
3. Depending on how long you're in Albania for, it may be worth changing money before you arrive.
I took money out in Tirana (Albania's capital) and it cost me a £7 local withdrawal fee. £7!!! Luckily my Revolut card doesn't have an ATM withdrawal fee (if you withdraw less than 200€) to add on top of that, but the £7 was enough and these fees soon add up if you keep taking money out. As cheap as Albania is, you'll soon be making up for it in credit card fees if you're not careful!
4. Carry some Lek for the castles, national parks and some car parks.
They are only 1-300 Lek. but again, most will not take card!
5. The roads seemingly operate with zero rules and are slightly chaotic.
Have you been to Bali? Or, in fact, many places in Asia? You'll know what I mean here. The chaos was more prominent in the city, I'd say. Don't let that put you off though. Just pay extra attention when driving.
6. Watch out for the window cleaners that start cleaning your windows without your permission whilst you're stuck in traffic and then want money afterwards.
It is not a free act of kindness… make it clear you do not want to have it done, otherwise, you will be expected to pay!
7. Zero tolerance for drink driving.
Not that I'd drive after a drink anyway, but in some countries you can have one. In Albania, the limit is 0.01% – zero.
8. You must carry your driving license and insurance documents with you while you're driving.
9. Make sure you get a 4×4 car rental if you're planning on going on some of the rural roads.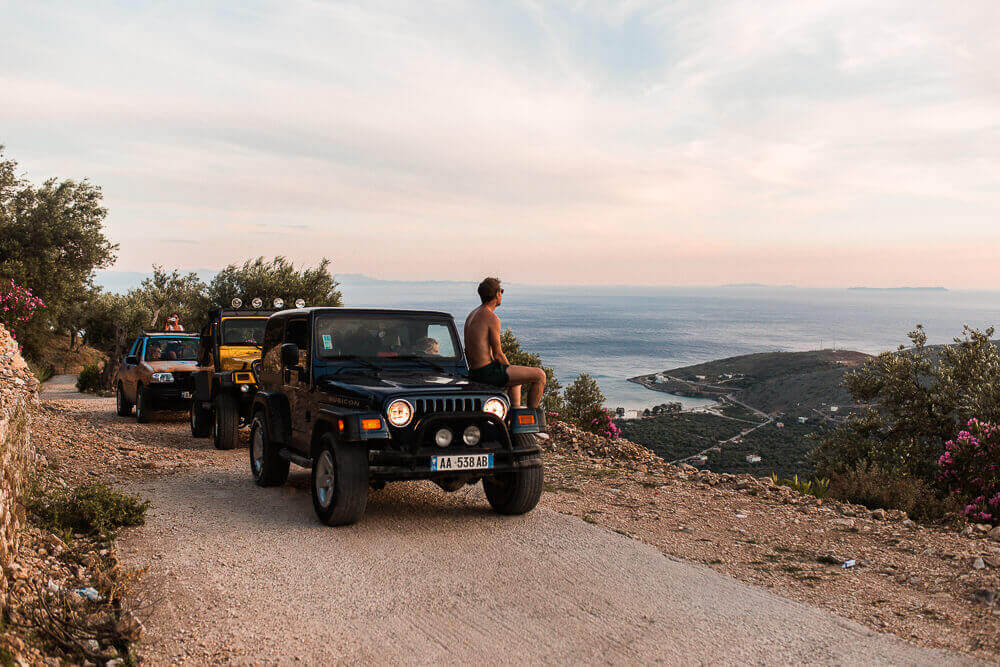 10. Allow plenty of time to drive – mountain roads and dirt tracks take more time than you'd think!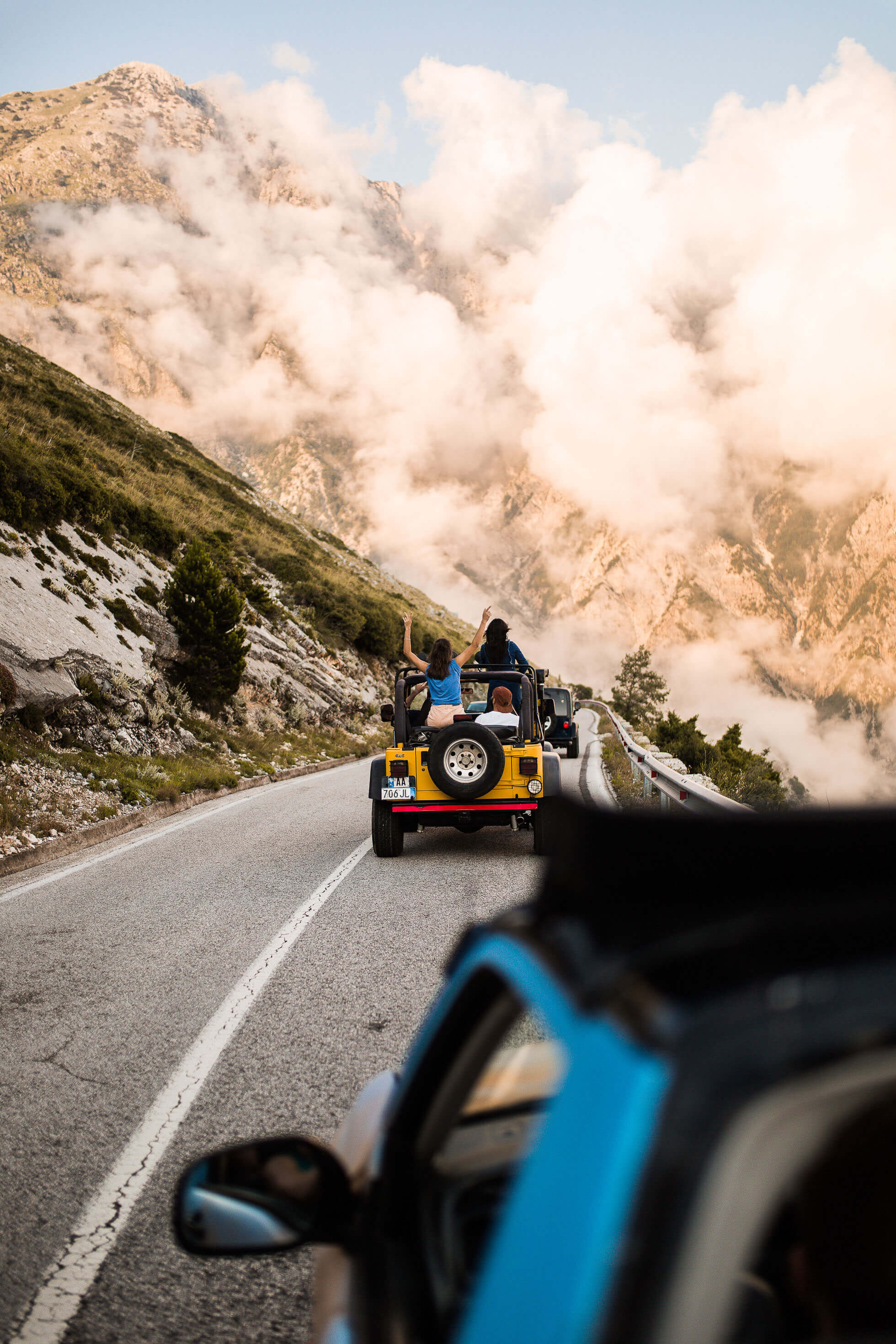 11. Don't always listen to google maps – ask the locals!
There were a number of times we put all of our trust in Google Maps, and it threw it back in our face and lead us down dodgy dirt paths that took twice as long. I figured it was calculating the quickest route right, but it was assuming all of the roads were of the same standard. Before setting out on longer journeys when you're travelling in Albania, consult a local as they will often recommend one route over another!
12. Carry cash for petrol stations and car parks.
Some car parks were free, some weren't. In any case, no cards!
13. Bring a speaker for the tunes
It's not a road trip without the cheesy tunes playlist to dance and sing through the mountains to is it? The cars we hired didn't have the best sound systems and didn't come equipped with aux cables so my Ultimate Ears speaker was a life saver / party starter. Obviously, make sure the music is loud enough to enjoy but quiet enough to drive safely!
FOOD AND DRINK IN ALBANIA
14. The local fruit is amazing!
Particularly the cherries! If you love seafood and you happen to be near the coast while you are travelling in Albania, make sure you try that too.
15. Local beer is as cheap as 78p!
Time to party!
16. Learn some of the local language.
Pick up a few holiday phrases in Albanian here!
17. Get a cheap local SIM card!
When I arrived in Tirana (the capital) I headed to Vodafone and picked up a sim card for about £7, which had 6GB data and calls/texts in Albania. This allowed me to hotspot my phone for work, stream music on Spotify and use Google Maps for navigation.
18. Carry pocket tissues and anti bacterial hand sanitiser
If you're out on long road trips you are more than likely to need a wee at some point and pull over to a local gas station / restaurant. In which case, when travelling in Albania, I guarantee you'll stumble across the holes in the floors and be popping a squat, so be prepared. We came across quite a few. Where good hand washing facilities will fail you, make sure you have your own.
19. Plug sockets are UK or European
Make sure you've got an adapter!
20. Do not forget your swimwear!
The Albanian water is beautiful, crystal clear, and impossible to resist!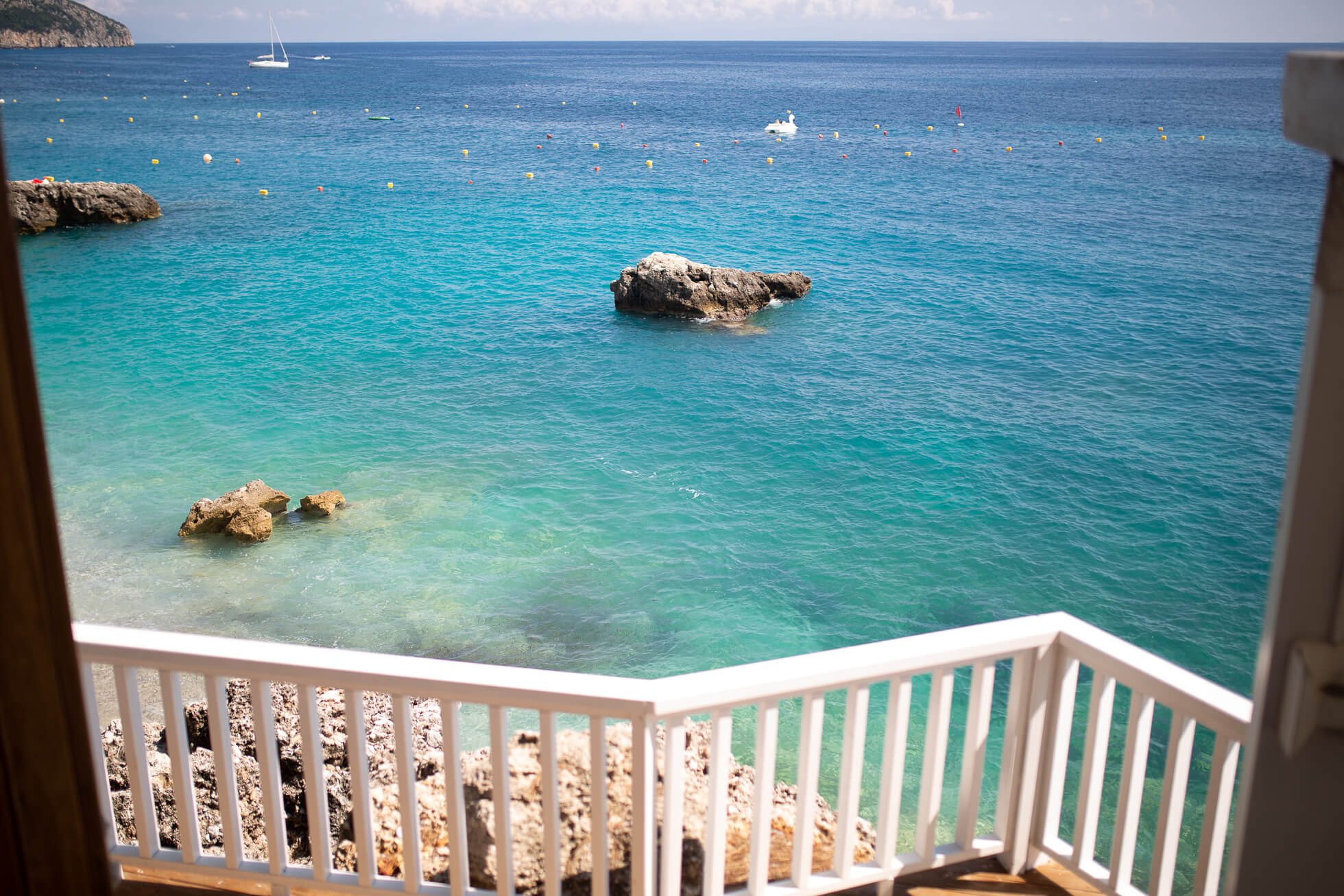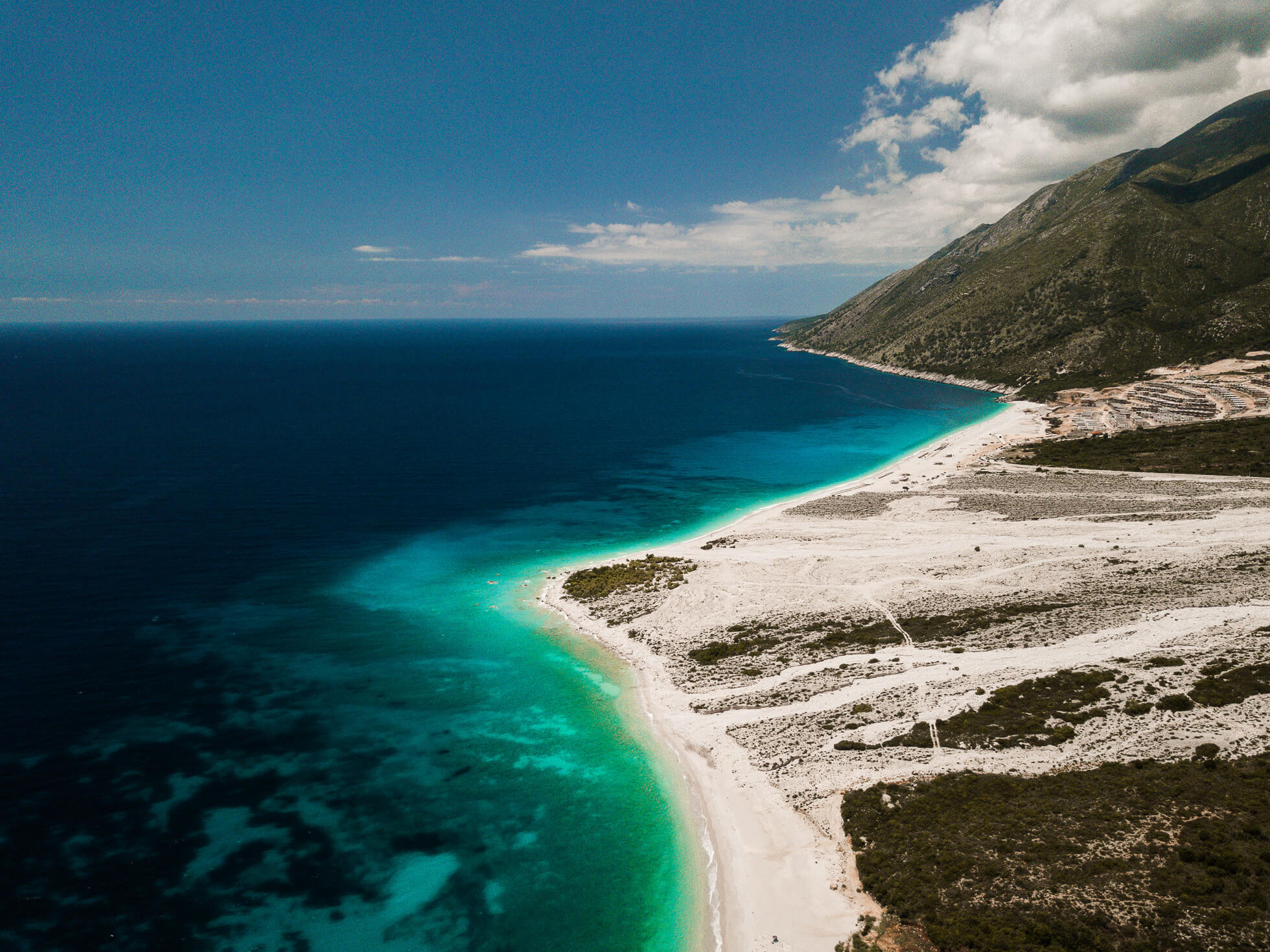 Have you been to Albania?
What are your top tips for travelling in Albania? I'd love to know!
Love as always + happy adventuring,
Did you find this post helpful? I'd love you to share it for me.
I can't do this without you.
Pin and save this blog post for later…