If you're considering visiting Albania, add it to your Europe bucket list now. I've never had a country take me by surprise as much as Albania did. It's one of Europe's most hidden gems and if you haven't been yet, book your tickets now.
My 8-day road trip through the Albanian Riviera was eye-opening, jaw-dropping and memorising. We explored the capital of Tirana before moving towards the coastline and enjoying beach life in Dhërmi, Vlorë, Himarë and Sarandë, some of the Riviera's main towns. We also happened to be there for Kala Festival, which added an upbeat element to our trip!
But that wasn't all Albania had to offer. We were able to hike through forests and take in the mountain air in Butrint National Park and Llogara National Park, as well as explore the underrated, barely touched, beautiful little towns and villages of Berat and Gjirokaster. The variety of landscapes and things to do in Albania only makes me want to visit again; I barely scratched the surface.
This travel guide will take you through everything you need to know before visiting Albania, including the best places to visit in Albania, and my top tips for travelling in Albania.
My Albania travel guide: everything you need to know about exploring Europe's hidden gem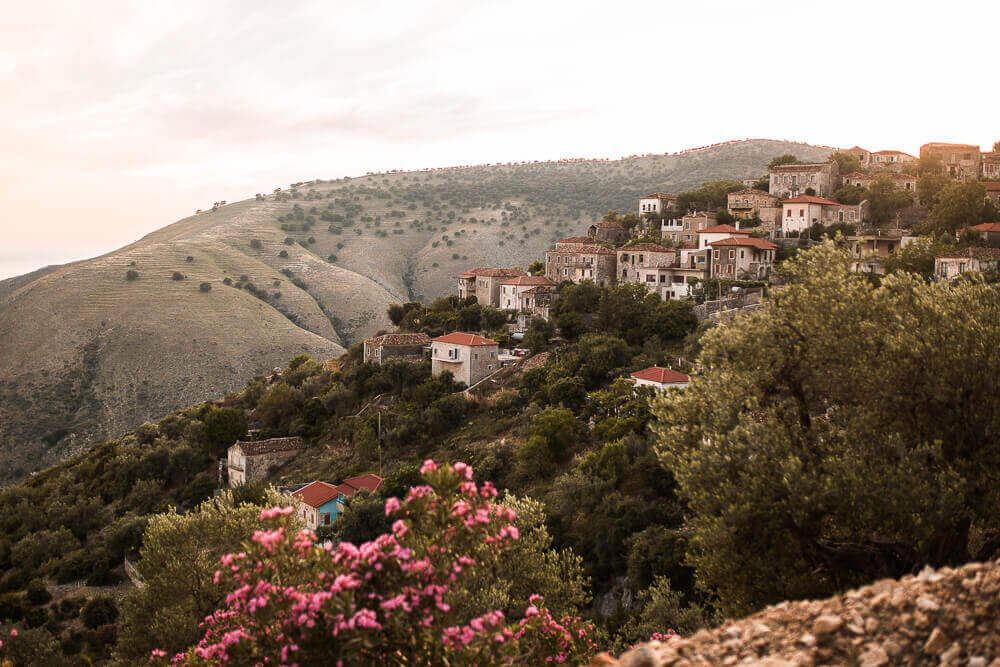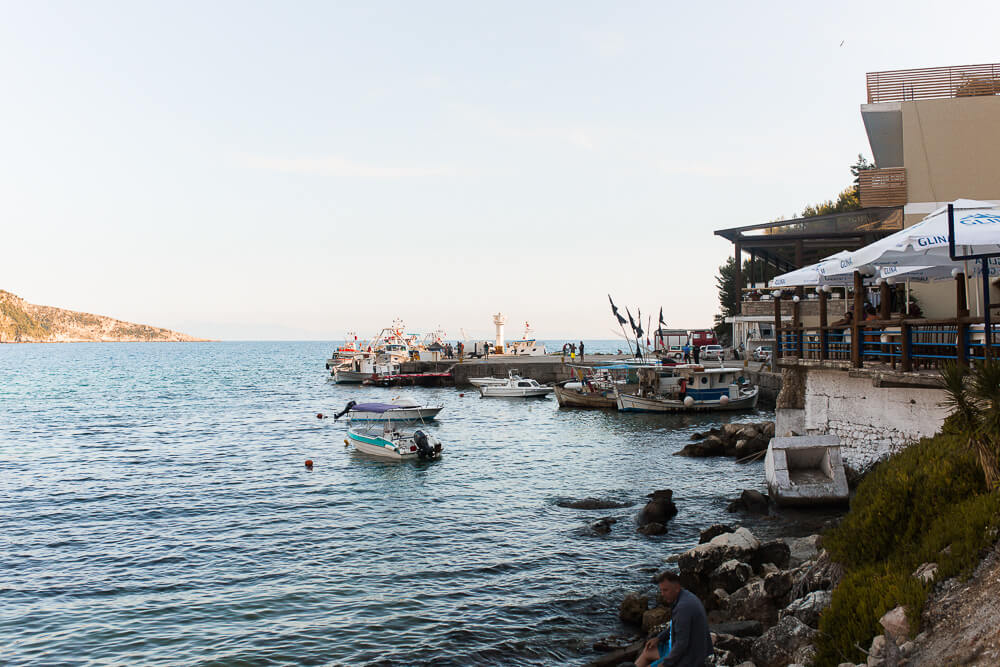 Basic facts about Albania…
Currency: Albanian Lek
Language: Albanian
Capital: Tirana
Area: 28,748 km2 (11,100 sq mi)
Population: 2,845,955
Land borders: Montenegro, Kosovo, North Macedonia and Greece
Maritime borders: Greece, Montenegro and Italy
Highest summit: Mount Korab, 2,764m
Plug sockets: Most commonly, European (type C & F). Occasionally, UK (type G).
Time zone: CST/CEST (1 hour ahead of the UK)
Visa requirements for Albania…
Citizens of most EU countries can stay in Albania for 90 days in any 6-month period, visa-free. This rule also applies to citizens of the UK, USA, Australia, China, New Zealand, Singapore and more. See a complete list of countries that can travel to Albania visa-free here.
If you need a visa, or aren't sure if you need a visa, check your local government's travel advice.
When's the best time to visit Albania?
Albania has a Mediterranean climate with four distinct seasons. Hot dry summers, mild but wet winters, and springs and autumns that are warm enough to be comfortable, but not so hot that you're sweating buckets! Bear in mind, however, that it does vary depending on where you are in the country. The coast tends to have higher summer temperatures and milder winters than the inland, more mountainous areas.
I'd say the best time to visit Albania is in spring (April-June) or autumn (September – November). For me, the balance of warm temperatures (but not too hot) and less chance of rainfall makes for perfect travelling conditions. Having said that though, if you like the heat or don't mind a bit of rain, Albania is great for year-round travel!
How do you get to Albania?
Flying to Albania:
Albania's main airport is Tirana Nënë Tereza International Airport (TIA). Here you can get direct flights from all over Europe, but if you're travelling from another continent, expect a layover in a major European international airport.
Getting from Tirana airport to the city centre…
From the airport, you have a few options:
Taxi: The quickest option (20-25 minutes) but the most expensive (2,500 LEK)
Shuttle bus: LU-NA shpk runs an hourly shuttle bus between 7:00-22:00 and is 300 LEK each way. It take about 30 minutes to get to Tirana city centre and it drops you by the National Museum of Tirana.
Car rental
Ferries to Albania:
You can get the ferry to Albania from Greece or Italy. Check out ferry routes from Italy here and from Greece here.
Buses to Albania:
You can get the bus to Albania from all over Europe, including but not only Greece, Italy, Germany, Turkey, Kosovo, Bulgaria, North Macedonia and Montenegro. Check bus tickets at the main stations in the country you are travelling from.
Where to stay in Albania…
Honestly, it depends on where you want to spend your time! Expect costs to be higher in the more touristy areas, such as in the capital of Tirana and the Albanian Riviera. Hostels are the cheapest option, with budget hotels and Airbnbs coming in a close second.
Places to stay in Albania that I've been to and can recommend include:
Wild camping is completely legal in Albania, so great for a budget option! Paid campsites are also very cheap. Check out my camping packing list here.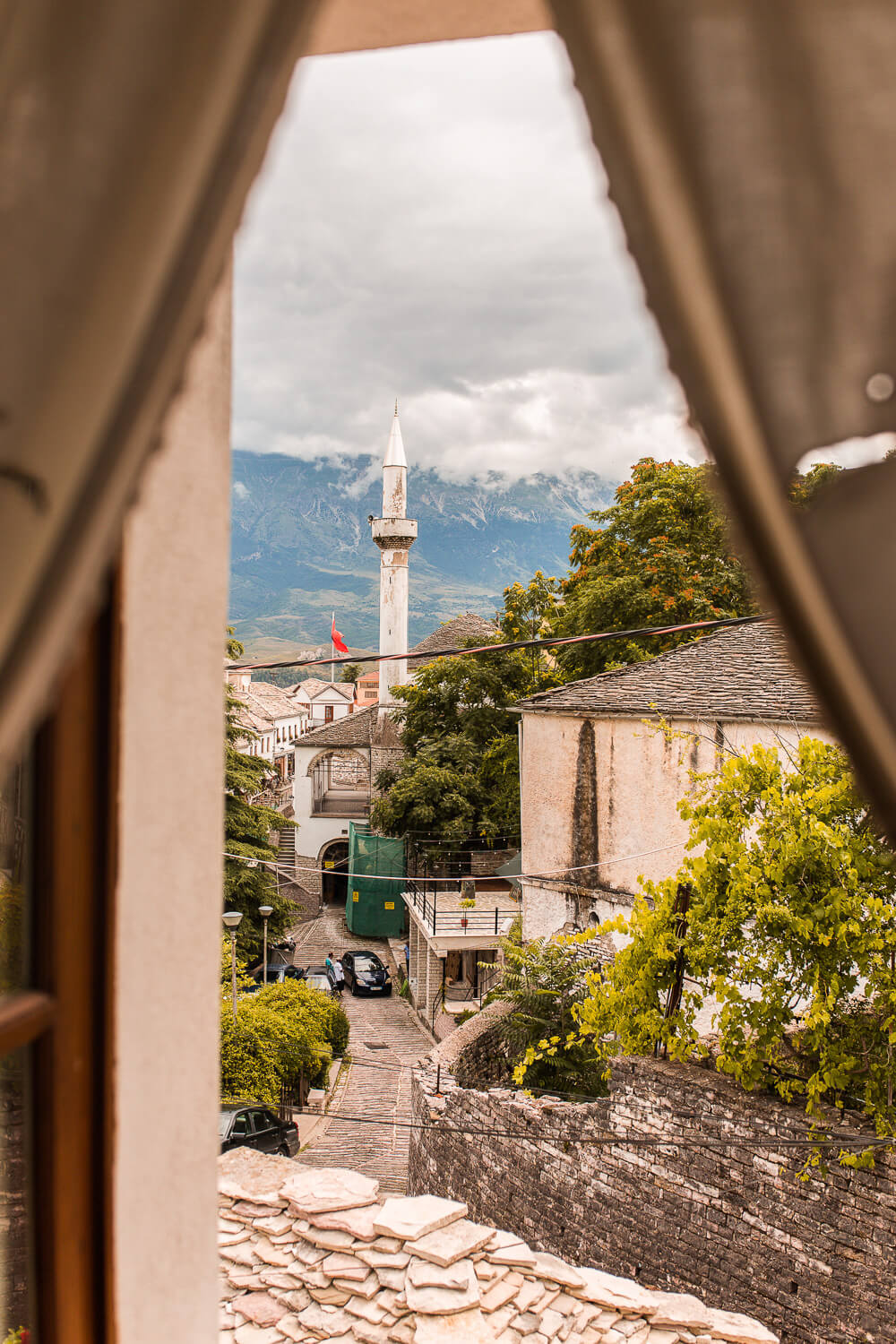 Transport in Albania…
The rail system isn't well-developed, so locals and tourists tend to use buses. These are fairly cheap and have connections between most main towns in Albania. Timetables can be flexible though, and if a bus is full it will leave earlier than the timetable suggests, so get to the bus station/stop early to avoid disappointment!
Furgons (minibuses) are also an option, and definitely depart when they are full rather than according to a timetable. They're a little dearer, but it's a more comfortable experience and you can ask the driver to drop you off anywhere on the route (not necessarily waiting for a specific stop).
Hitchhiking in Albania is generally safe, although many drivers will expect some money towards the petrol before you get out.
BlaBlaCar is a ride-sharing app where you can connect with drivers who have space(s) in their car for a particular route, and then split the cost of the petrol.
We hired a 4×4 when we travelled Albania, which was an amazing experience and gave us the full flexibility of choosing when and where we wanted to go.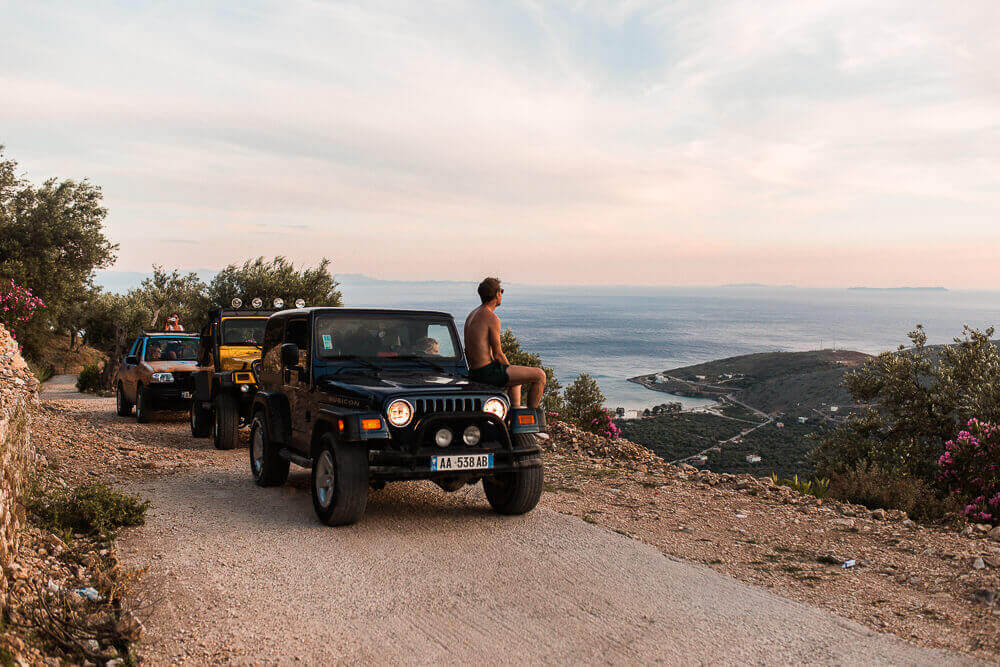 Safety in Albania…
Albania is a safe country to travel in. Like any country though, you need to be aware of your surroundings. Avoid flaunting any expensive equipment/technology, don't walk home alone at night, and be cautious when you're driving/crossing roads.
In terms of health and medical care, main towns have hospitals and doctors that you can access, although you'll need to pay for these. The best healthcare is in the capital, Tirana. You cannot use an EHIC in Albania. Pharmacies in Albania, barnatore, have lots of medicines should you need anything (although bring your specific prescription meds with you) and private doctors and clinics in Tirana can speak English.
Always carry out travel insurance before you go anywhere! It'll protect you in case of theft, illness or injury. Check out my travel insurance here.
Food in Albania…
Albanian cuisine is fresh and delicious, with Ottoman and Mediterranean influences. There's everything from fancy restaurants to street food here, so get your taste buds prepped!
Food you should try in Albania:
Byrek: a savoury pie made with filo pastry, usually filled with spianch, gjize cheese or meat
Fërgesë verore me speca dhe domate: fried (or oven baked) peppers and tomatoes, sometimes with feta cheese.
Tavë Kosi: a quiche-like dish made with lamb, eggs and yogurt.
Speça me gjize: stuffed peppers
Kaçkavall: a famous Albanian cheese. You can eat it fried, baked or in salads or pies.
Baklava: nuts, filo pastry and honey syrup.
Qofte or kernaçka: fried or grilled meatballs
Trilece: a traditional cake
Fresh fish and seafood
Grilled meat and vegatables
Fresh seasonal fruit
Local wine or raki (grape brandy)
Note: when I visited Albania, I found it quite difficult to find vegan dishes, so you should research restaurants in the area you'll be travelling in before you go out to eat.
The best places to visit in Albania…
1. Berat
Said to be one of the prettiest towns in Albania, and also known as the 'Cinque Terre' of Albania, this UNESCO world heritage site boasts beautiful architecture and an amazing amount of history. You can't help but marvel at the Byzantine style windows that pop out the hillside in this beautiful little town.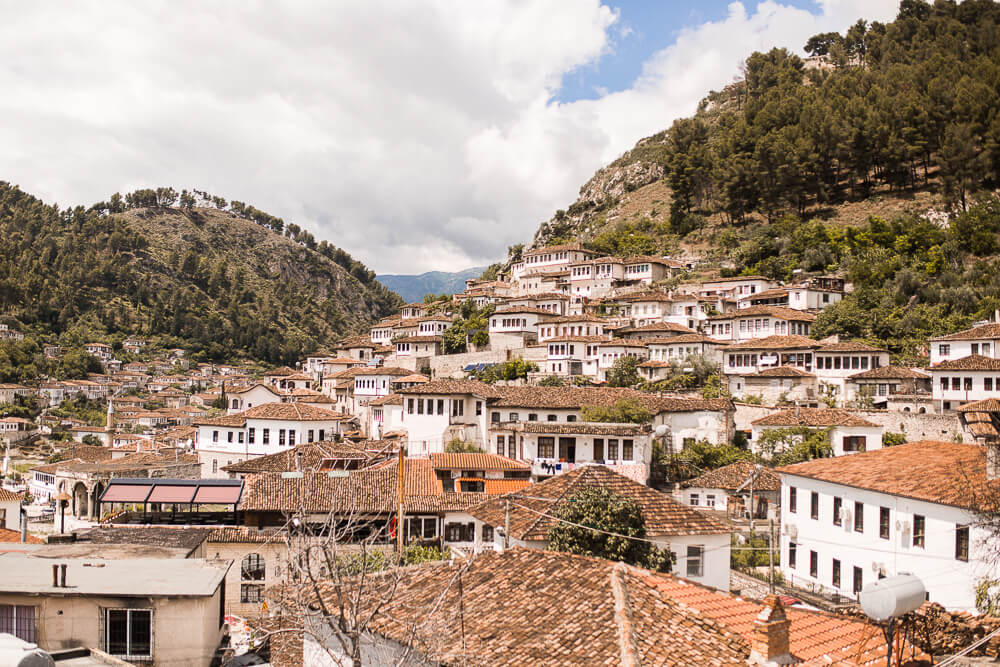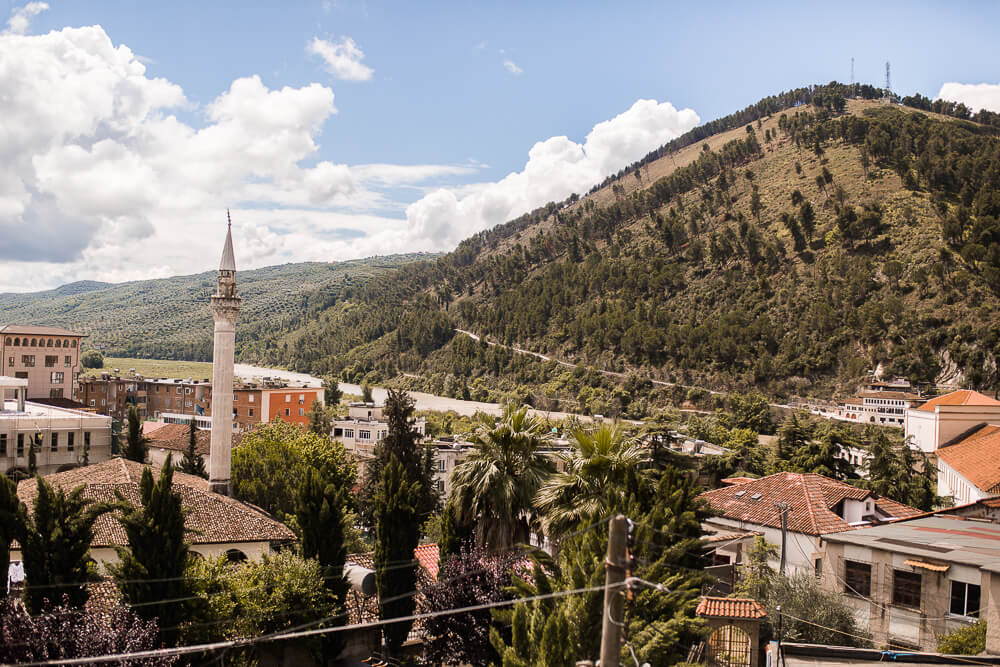 2. Tirana
The capital of Albania is likely to be the starting point on your Albanian adventure. With a mix of Ottoman and Italian architecture, it's hard to believe this city was once full of grey, communist buildings. It's a chaotic city, but it's fun, especially at night in the trendy Blloku area. Don't miss catching the cable car up to Mount Dajti for panoramic views across the city.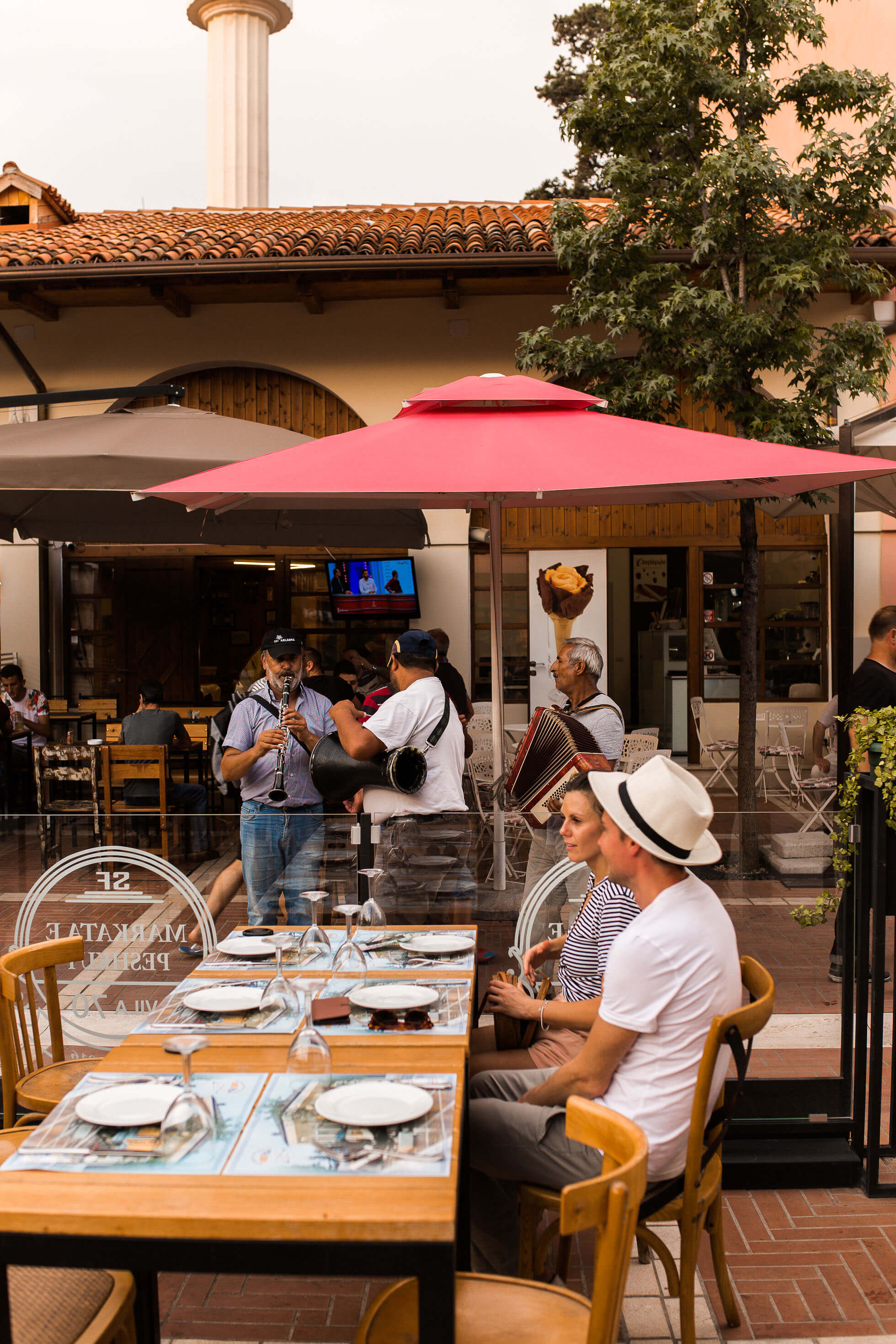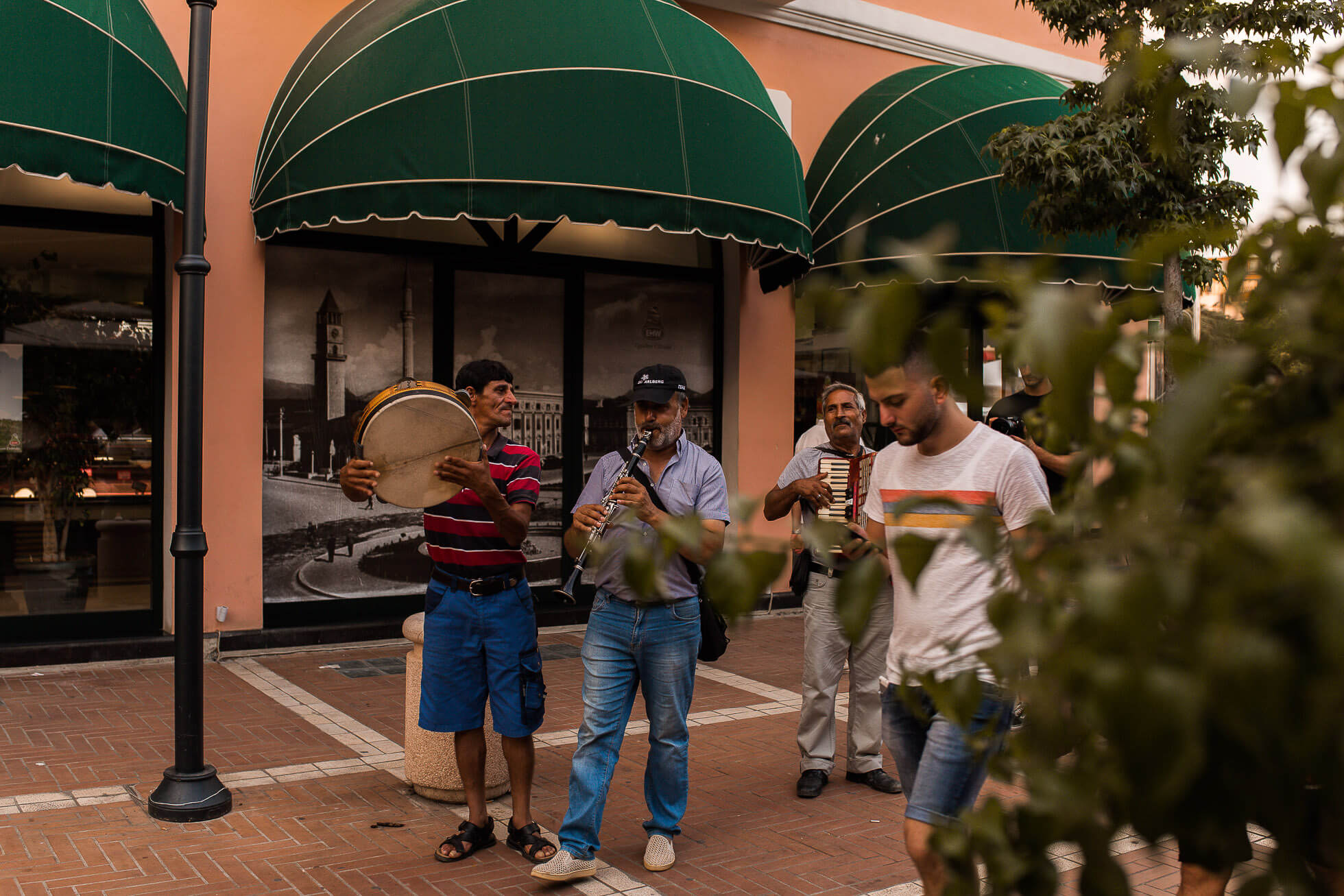 3. Theth National Park & Valbona Valley
This is the place to be for nature and hiking lovers. This village in the Albanian Alps is packed full of charming cottages and hiking trails, ready to take your breath away.
4. The Albanian Riviera
This is where I spent most of my time in Albania, and honestly, I was completely surprised that I fell in love with it so quickly. The area itself is absolutely stunning and one of Europe's most hidden gems. This underrated stretch of coastline is home to the towns and villages of:
Palasë
Dhërmi. Check out my stay in Dhërmi here.
Vuno
Himarë. Check out what I did in Himarë here.
Qeparo
Borsh
Piqeras
Lukovë
Sarandë. Check out my stay in Sarandë here.
Vlorë. Check out my stay in Vlorë here.
Ksamil (home to the famous Blue Eye Spring). Check out my stay in Ksamil here.
Ksamil Islands
All of these are worth visiting in their own right! If you have the time, hire a car and spend a week or two exploring all the little towns and soaking up the sun.
The portion of the Ionian coastline that is known as the Albanian Riviera, or Bregu, is home to some of Europe's best beaches and clearest waters. Grab your snorkel, and put these beaches on your bucket list: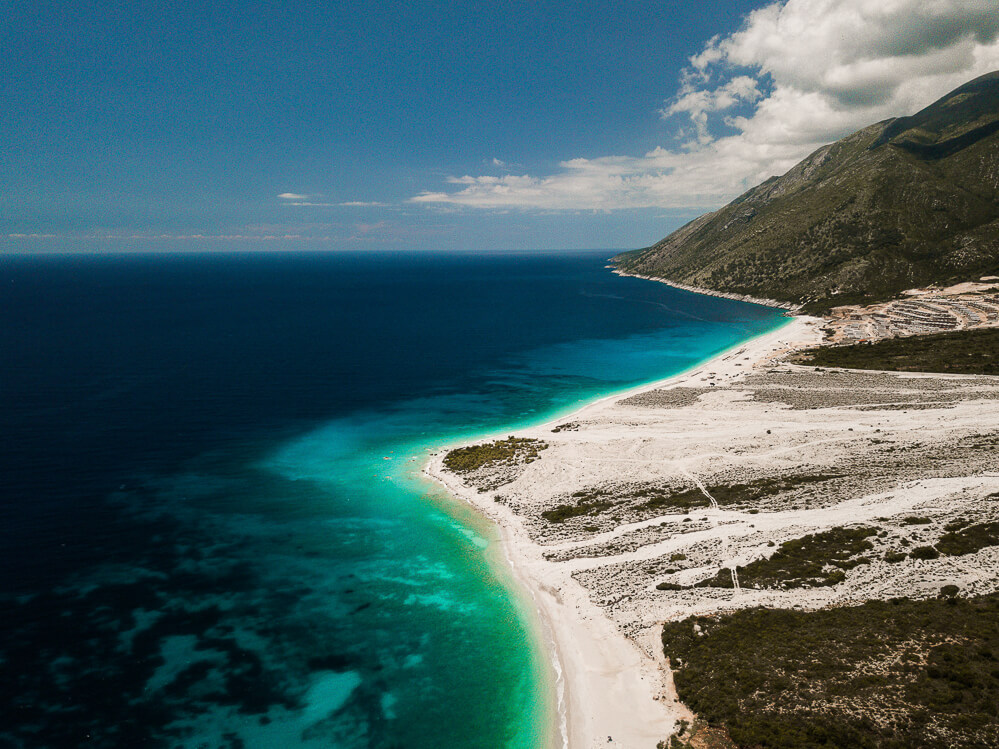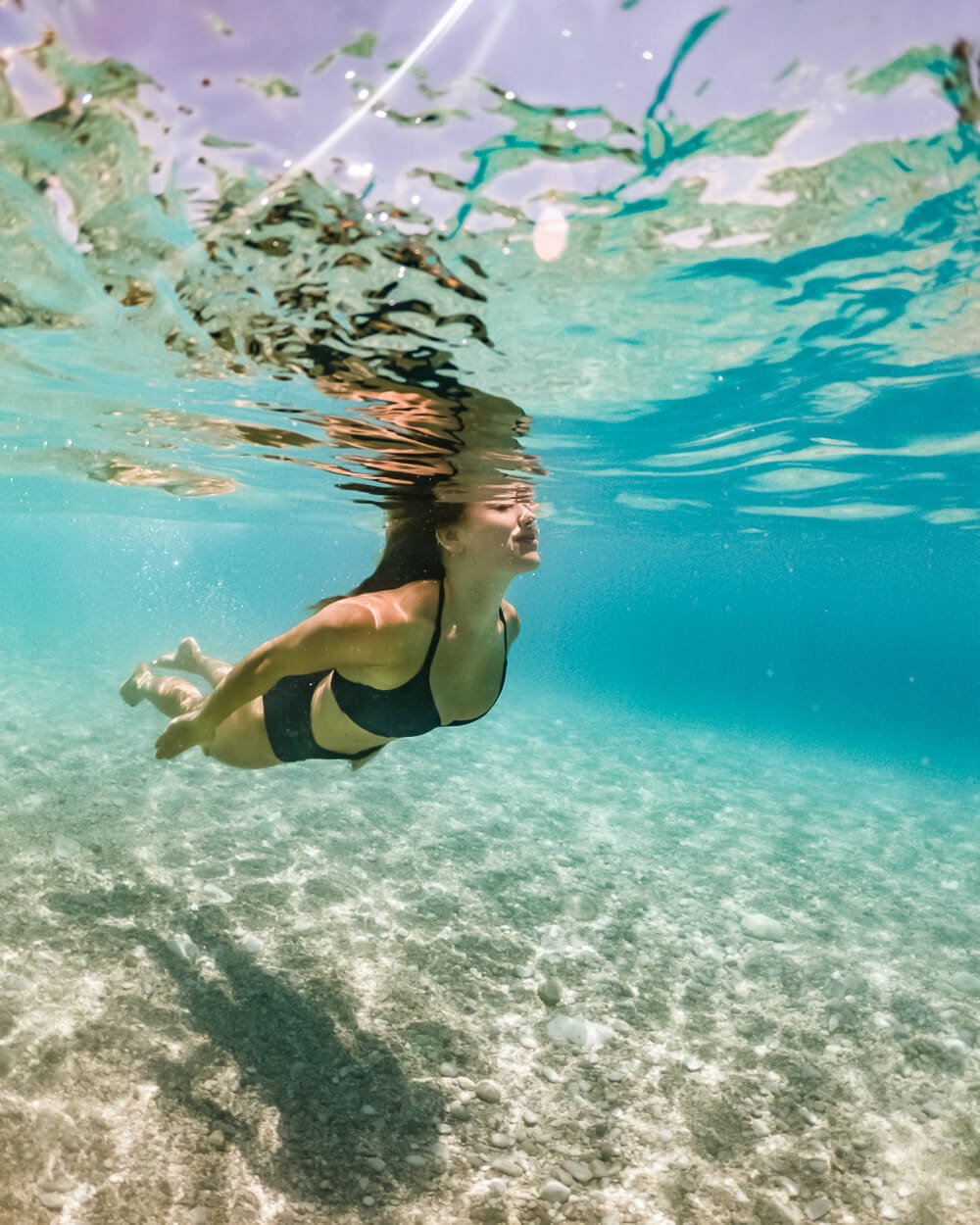 5. Gjirokastër.
I think Gjirokastër is my favourite place in Albania… so far. The mountain views, cobbled alleyways and the beautiful castle give this quaint little town so much character. If this town was anywhere else in the world it would be packed with tourists, but Albania really is a hidden gem and Gjirokastër is unspoilt.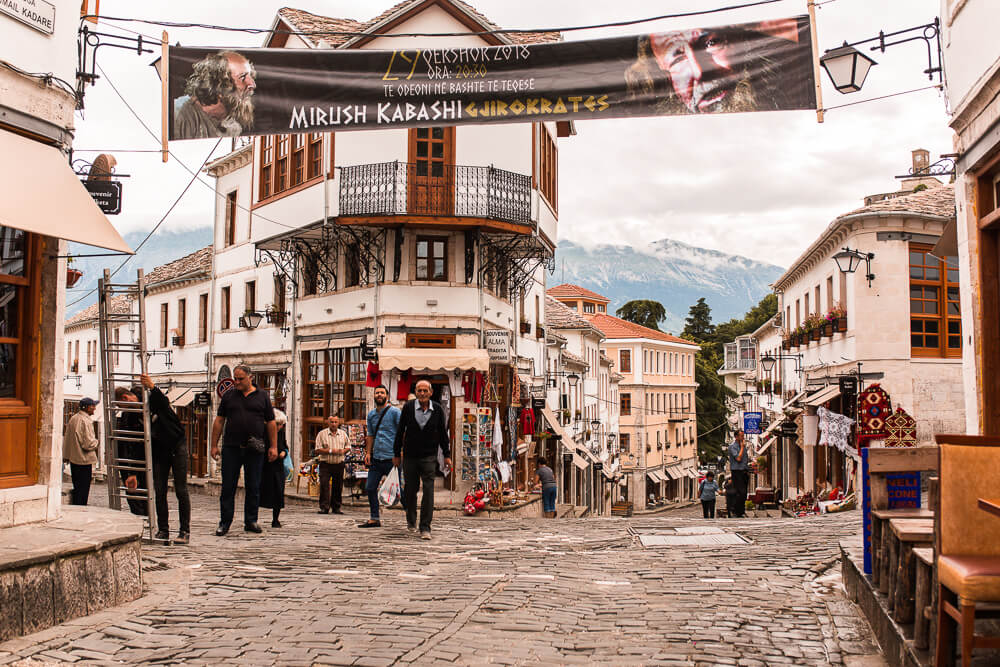 6. Shkodra
Not far from Lake Skadar on the Albania-Montenegro border, Shkodra is a colourful town well worth exploring. The highlight is definitely Rozafel Castle, but if you prefer being at one with nature, the Buna River runs through the town and the Albanian Alps can be seen from the town centre.
7. Llogara National Park.
Centred on the Ceraunian Mountains along the Albanian Riviera, Llogara National Park is absolutely stunning. From dense forest to steep rock faces, here you can climb, hike, or simply let the wind run through your hair as you enjoy the views from the 4×4.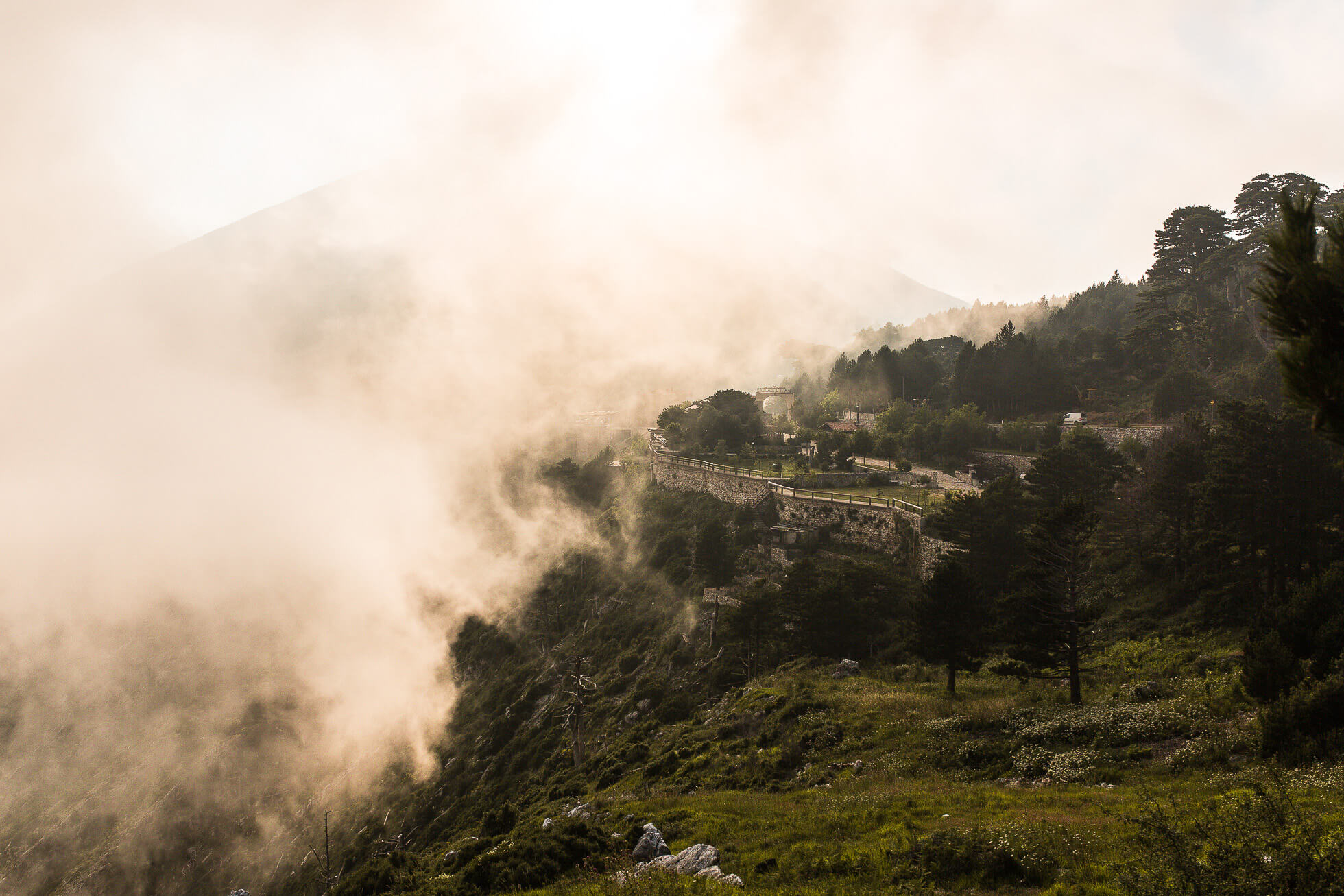 8. Kruja
Not far from Tirana (you could easily visit for a day trip), the 'Adriatic balcony' is famous for Albania's national hero, Skanderbeg. Climb up to the castle for fantastic panoramic views across the city!
9. Butrint National Park.
This ancient city and UNESCO World Heritage Site is surprisingly close to the Greek island of Corfu. This peninsula, bordered by Lake Butrint on one side and the Vivari Channel on the other, showcases Albania's natural beauty and is one of the best places to visit in Albania.Famous for its perfect blend of history and nature, not only is it home to 1,200 species of animals and plants among the wetlands, hills, and islands, but the archaeological site covers over 2,500 years of history; this includes ancient city walls, remnants of a Roman theatre, a Byzantine Basilica and two castles.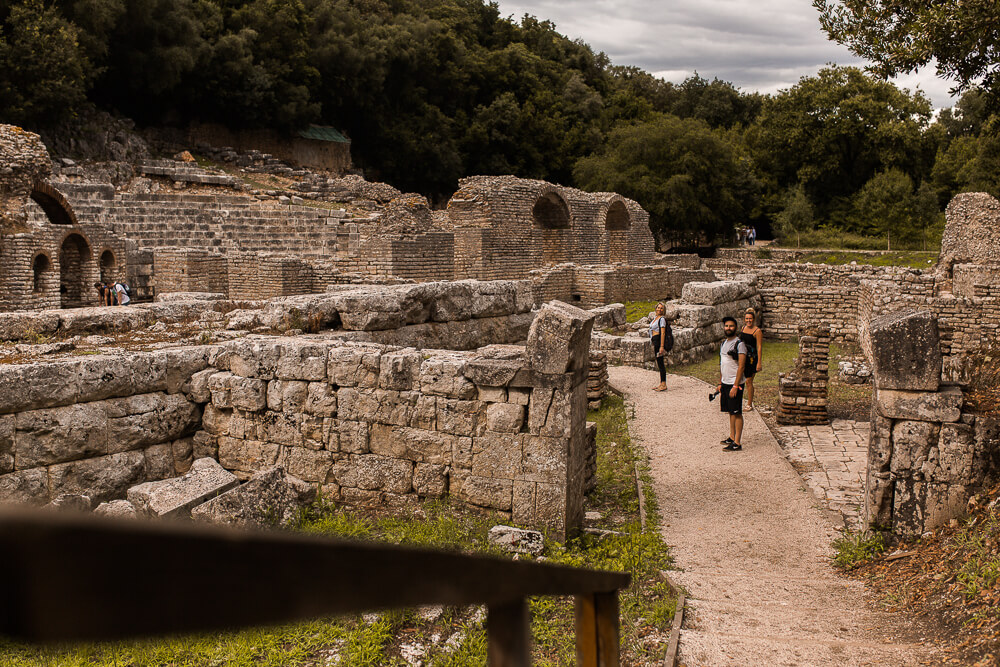 10. Durres
Once the capital of Albania, this town is one of Albania's best beach towns, and popular with tourists and locals alike. It can get crowded, but the town is full of history, the beach is beautiful, and the restaurants are full of fresh seafood. You can also hike to the ancient amphitheatre.
11. Apollonia
Another day trip from Tirana or Berat, the ruins of the ancient Illyiran city of Apollonia sit on an Albanian hilltop. This town, named after the Greek God Apollo, is less visited by tourists, but popular with locals for afternoon picnics in the olive groves.
Watch my trip to Albania come to life in this travel video…
Have you been to Albania?
What top tips would you add to this Albania guide? I'd love to know!
Love as always and happy adventuring,
Did you find this post helpful? I'd love you to share it for me.
I can't do this without you.
Pin and save this blog post for later…