I've been lucky enough to explore Austria on four occasions now, and I've loved every single one. In fact, I'd go as far as saying it's one of my favourite countries in Europe. There are so many things to do and places to visit in Austria; the adventure here never ends.
First I launched the GoPro Hero 4 session in Tyrol. Then, I had a winter adventure in the mountains, a summer road trip through Vorarlberg, and I'm currently on a three day trip in Vienna, soaking up the sun and the culture in this beautiful city.
Austria is a country that offers you everything: from powdery snow to glorious sunshine, from fresh mountain air that reinvigorates you, to cities with endless avenues to explore.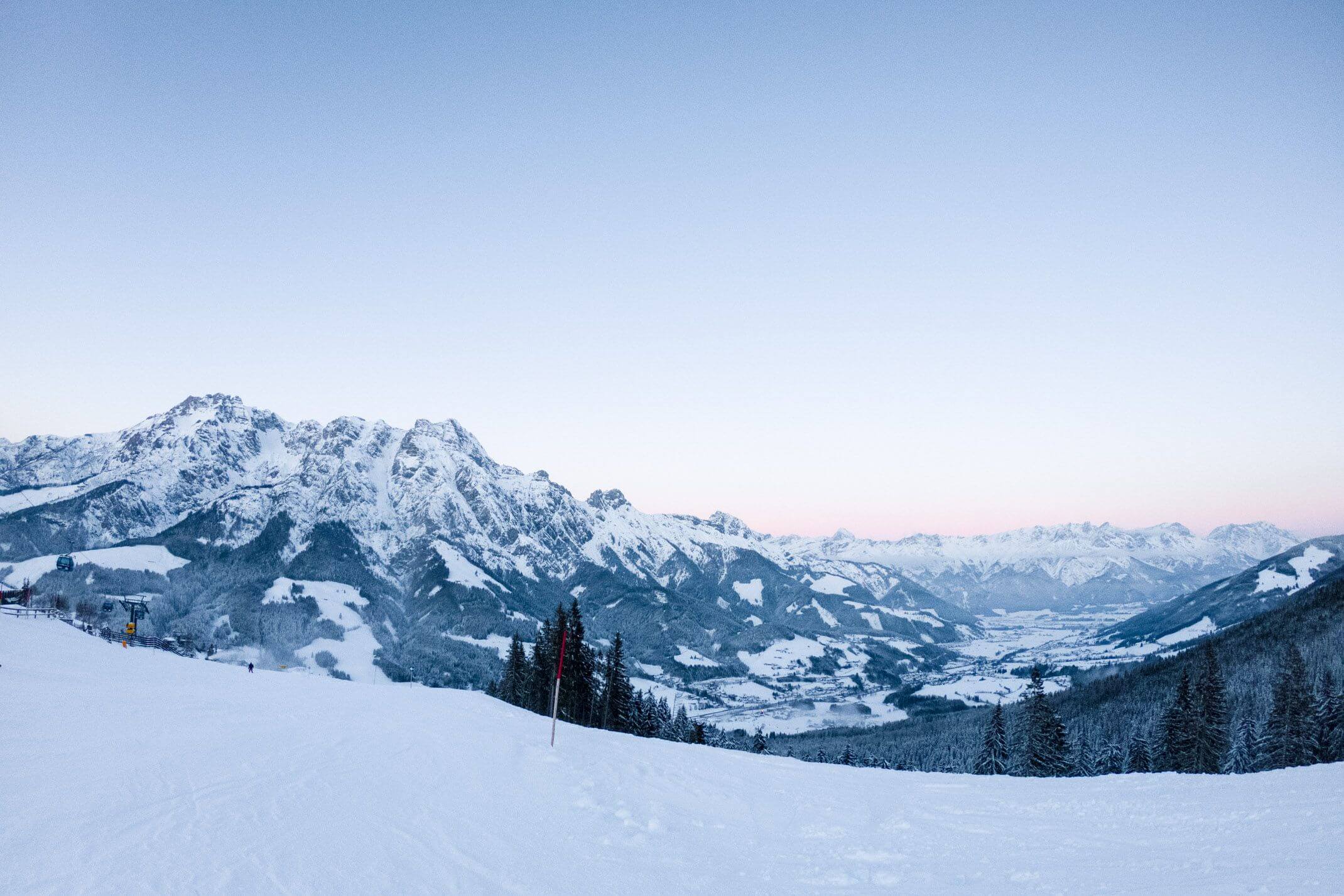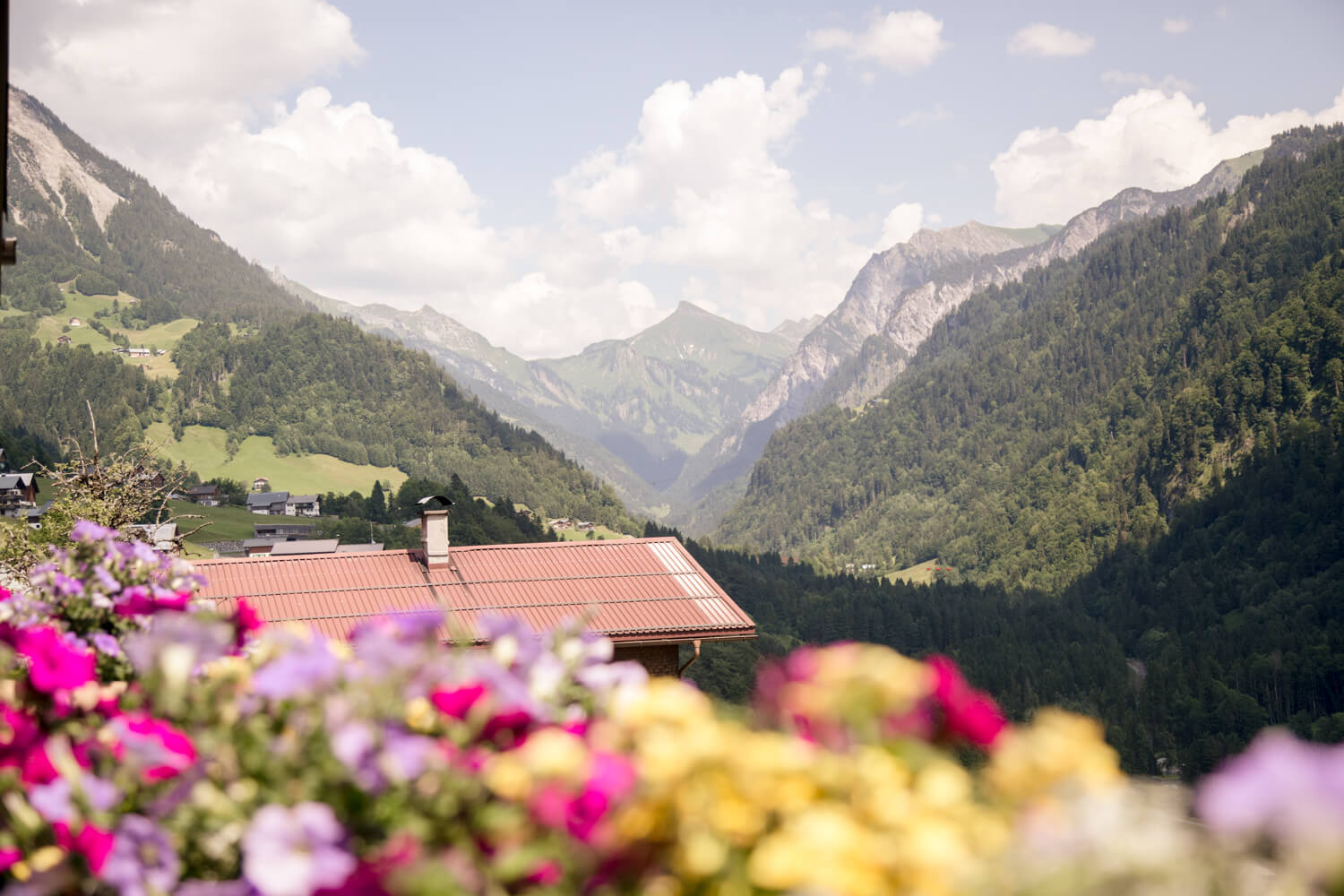 It's definitely somewhere I'll be visiting again with my van, and I really think you should visit too.
Just in case you need a little bit of inspiration to get you going, I've put together a list of Austrian adventures for you to try. I've completed a few of them, and no doubt I'll be back to complete the rest as soon as I can.
Here are 12 things to do and places to visit in Austria you should put on your bucket list…
1. A weekend break in Vienna, Austria's capital
Grab your besties and some cheap flights and get a taste of the unique Viennese charm that runs through this city! From UNESCO heritage sites (including the famous palace) to cozy coffee shops and wine bars, this city has something for everyone and is one of the best places to visit in Austria.
Check out my guide to Vienna in summer here.
For a list of other weekends in Europe you should try, click here.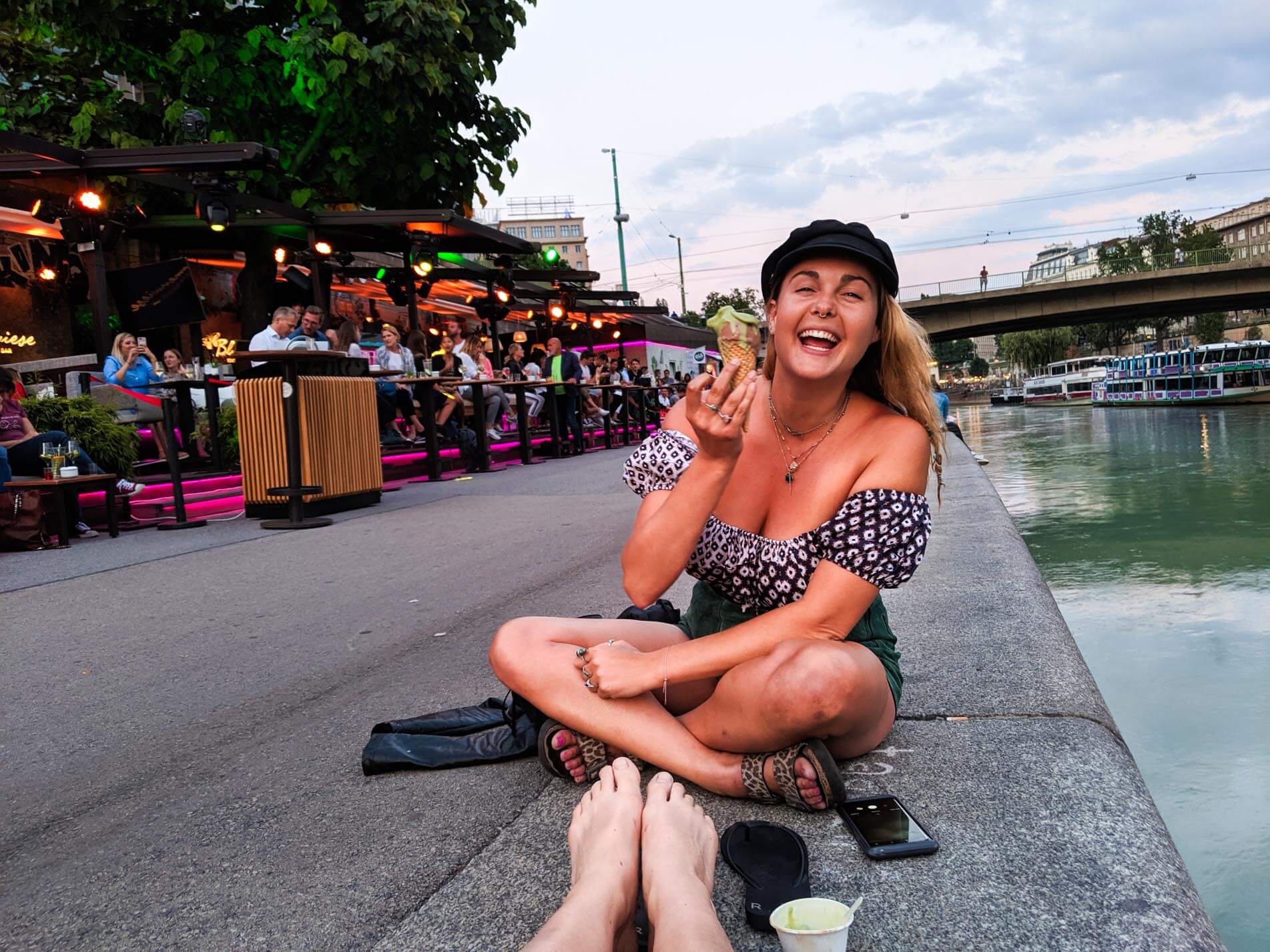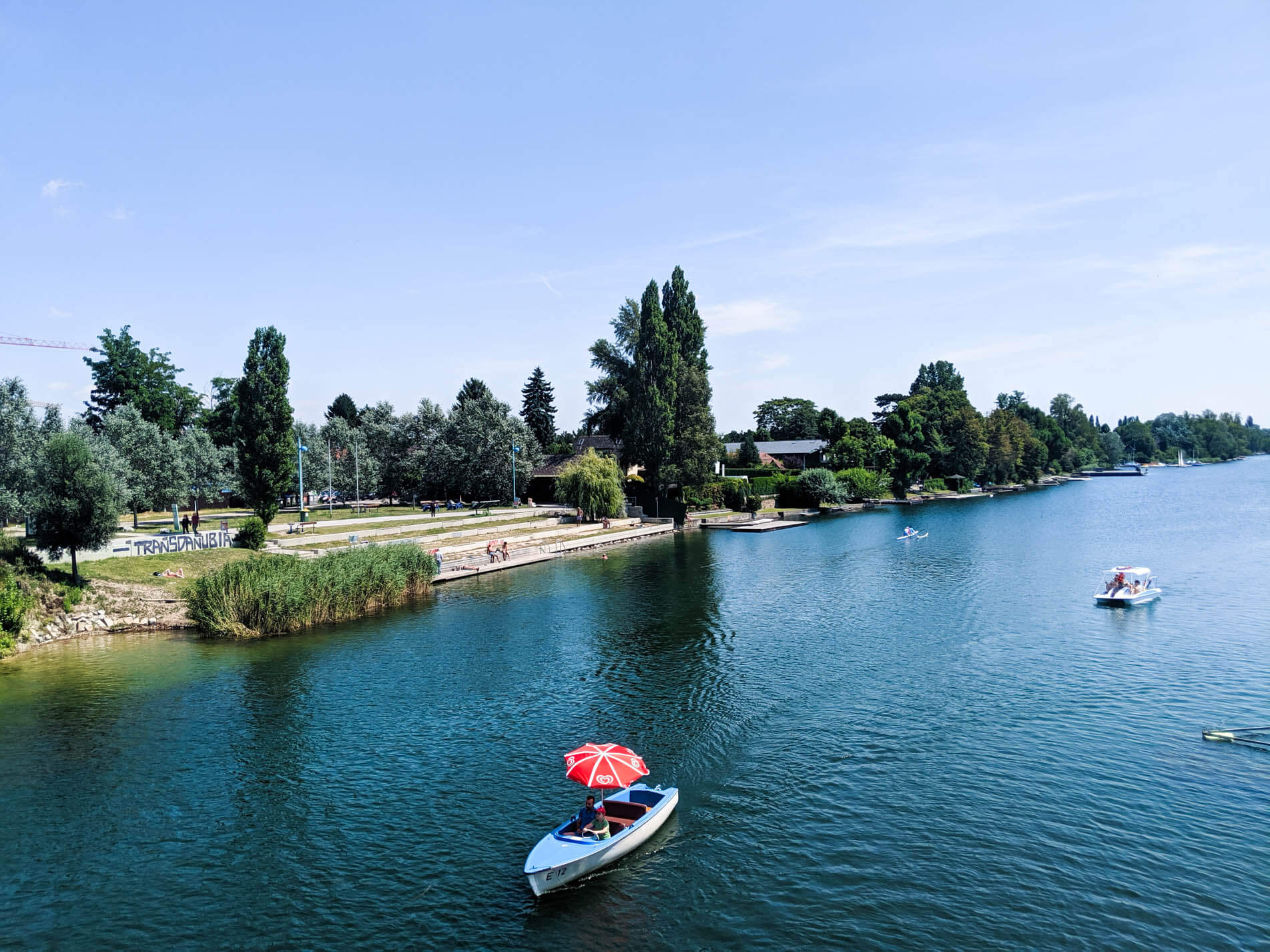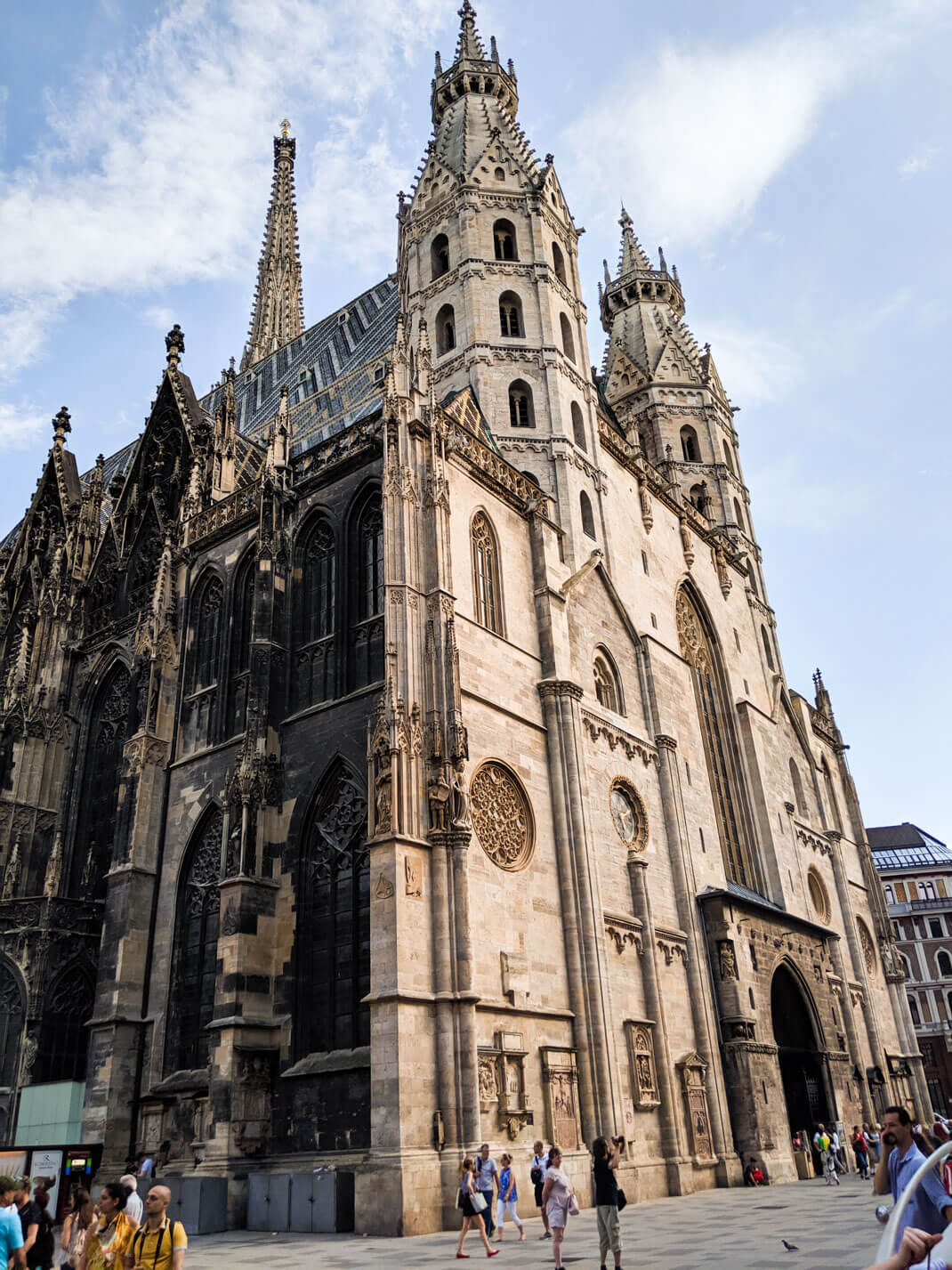 2. Visit Krimml Waterfalls, the highest in Austria
At 380m high, these three-tiered waterfalls are to be marvelled at. They're on the Krimmler Ache river the High Tauern National Park, and they're one of the best places to visit in Austria.
3. Get your adrenaline kick on the Dachstein Glacier
Complete the Dachstein skywalk, explore the Ice Palace, and get stunning 360 views on the vertigo-inducing suspension bridge and famous 'stairway to nothingness'. This looks like one of the best things to do in Austria and I'd love to try it one day! Find out more here.
4. Enjoy a snowy, spa, ski weekend in Forsthofalm, Austria.
Grab a ski suit because this one's a chilly adventure, and a great place to visit in Austria in winter! Check out my experience here.
5. Explore Salzburg for the weekend.
Home to Mozart and the setting for the Sound of Music, this UNESCO World Heritage site is itching to be explored.
6. Go on a guided hike at Eisriesenwelt, the largest ice cave in the world.
Expanding over 42km, this is an adventure in Austria you cannot miss!
Never been hiking? Check out my beginner's guide here.
7. Take a summer road trip through Vorarlberg, Austria's hidden gem.
This is honestly one of the best road trips I have ever been on, and I can't wait to come back with my van!
8. Go on a culinary mountain hike and eat all the cheese.
If you leave Austria without trying the cheese, then you should be disappointed in yourself*.
I went on a culinary hike during my time in Vorarlberg, and it was one of the best things I did on my trip. They are commonplace all over Austria, so get involved!
*Except vegans and those of you allergic to cheese, obviously. I'll have your cheese.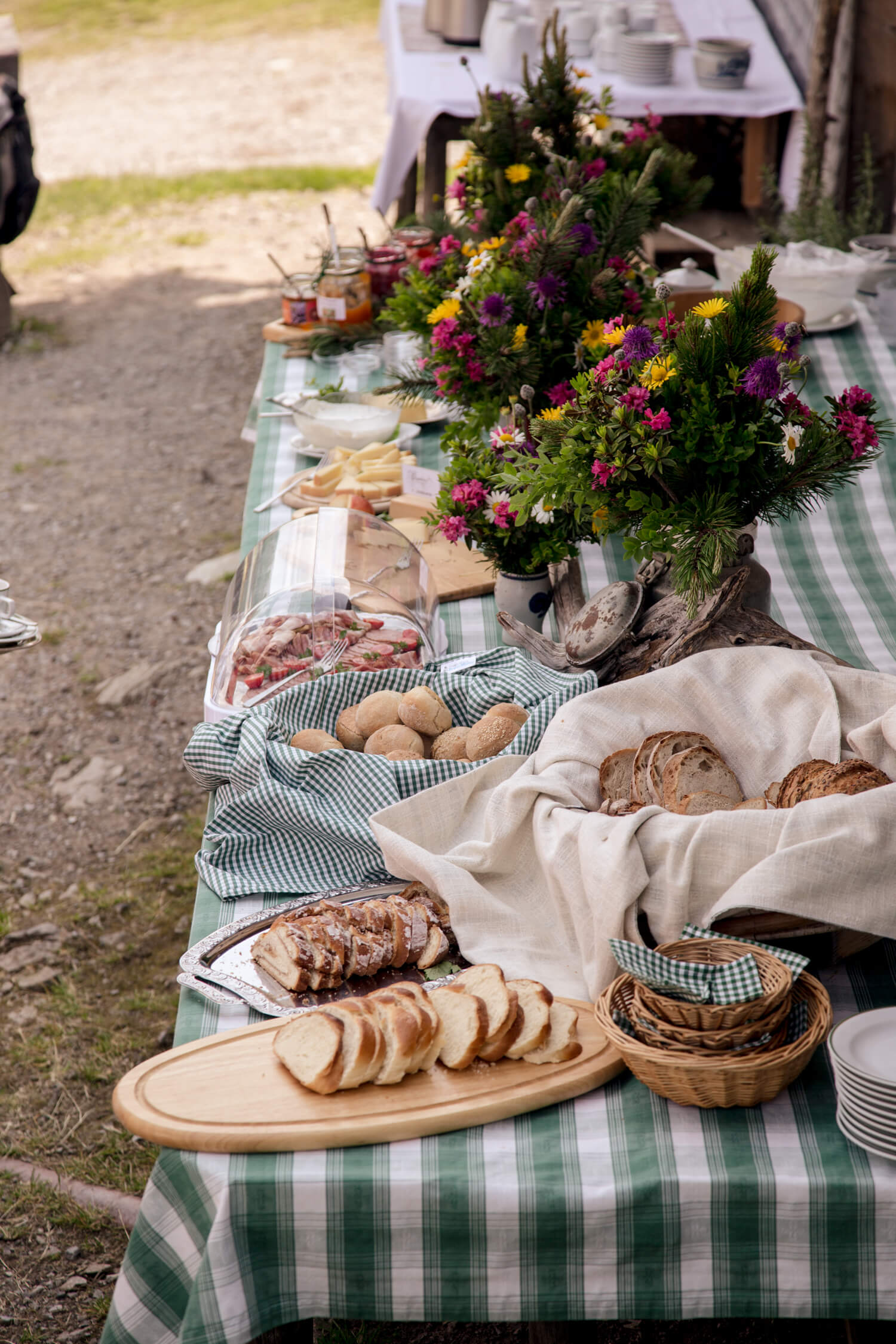 10. Hike the circular route around Lake Constance
It'll take you a couple of weeks, since it's 270km and you'll want time to explore, but this route takes you through three countries (Austria, Switzerland and Germany) so it's well worth it. Lake Constance is one of the most beautiful places to visit in Austria, and it's still on my bucket list!
11. Get more stunning views from the 5 fingers near Hallstatt
Another trip to the Dachstein mountains, but this time to take in the view from this Austrian viewing platform that sits 400m above the ground and is shaped like a hand.
12. White water rafting in Area 47
Area 47, in Ötztal, is Austria's largest outdoor adventure park, and there are no limits. If you think you've seen it all, come here and see even more! If white water rafting isn't your thing but you're still looking for the coolest things to do in Austria, they have loads of other outdoor options for you. Check out the website here.
Watch my experience come to life in this video.