Vienna in summer. Oh, how we loved you, Vienna. If you're planning a weekend in Vienna, trust me, you're going to love it. If you're looking for the best things to do or see in Vienna in summer and the best places to visit in Vienna in summer, then this is the Vienna travel guide you must read before you visit.
Introducing the city of architecture, of art, of opera and the home to schnitzel, Mozart and St. Stephen's Cathedral. Vienna is one of the best places to visit in Austria if you love a great vibe, pleasant strolls, beautiful architecture, and exciting food. Vienna is hands down one of the best cities in the world to experience, not to mention one of the best capital cities to visit in Europe. There are so many things to do in Vienna and with its cultural importance, there's no way you can miss a visit to Vienna.
Wanting to see what all the fuss was about, 5 friends and I packed hand luggage only (check out how I packed one weekend in a carry on here) and hopped on a bargain 7am flight with EasyJet from Gatwick over to Vienna, Austria. For £75 return flights we bagged ourselves 3 days, 2 nights in the capital of Austria to spend some quality time together.
From exploring St. Stephen's Cathedral to swimming in the Danube, some of the best things to do in Austria are also some of the most fun things to do in Vienna in summer. Make sure you read this travel guide before your European weekend away!
Other travel guides you might find useful…
A guide to visiting Vienna during summer…
Vienna has such a subtle charm about it and will cater for all types of traveller: the foodies, the wine lovers, the market seekers and the art enthusiasts.
Vienna is rich in culture and is the perfect little weekend destination. Though of course, in a couple of days, you could only possibly scratch the surface…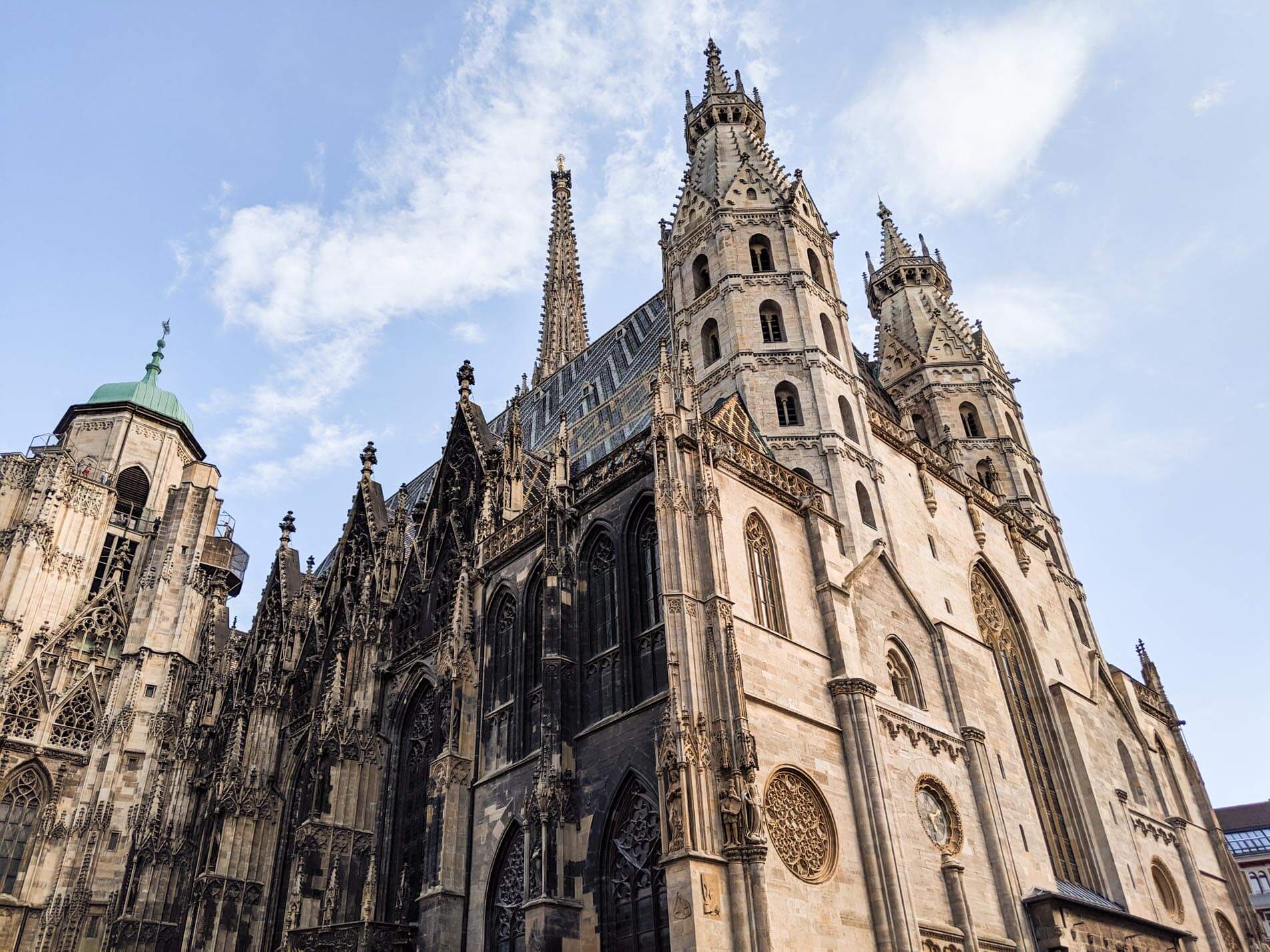 Budgeting for Vienna
The first thing and only thing people mentioned about Vienna when we told them we were going was how expensive it was. But honestly? If you're used to city prices like I am in London, you'll be absolutely fine. In fact, most of the places we went were surprisingly cheap. It was only in the main squares when you sit down to eat and drink, that you'll incur the 'tourist prices'.
For example, a glass of Aperol Spritz in a lovely bar on the river with live house music was €5.90. You'd expect to pay €9-10 for that in London!
What we spent:
€21 City Airport Train return (open date)
£64.65 each for our Airbnb apartment (slept 6 of us!)
£75 return flights
€15 each for a group shop (breakfast, drinks, snacks)
€20-40 a day for drinks, lunch and dinner (inc. alcohol and ice creams!)
Totalling around €215-230 for a 3 day 2 night break!
Save money in Vienna with these cheap things to do in Vienna in summer.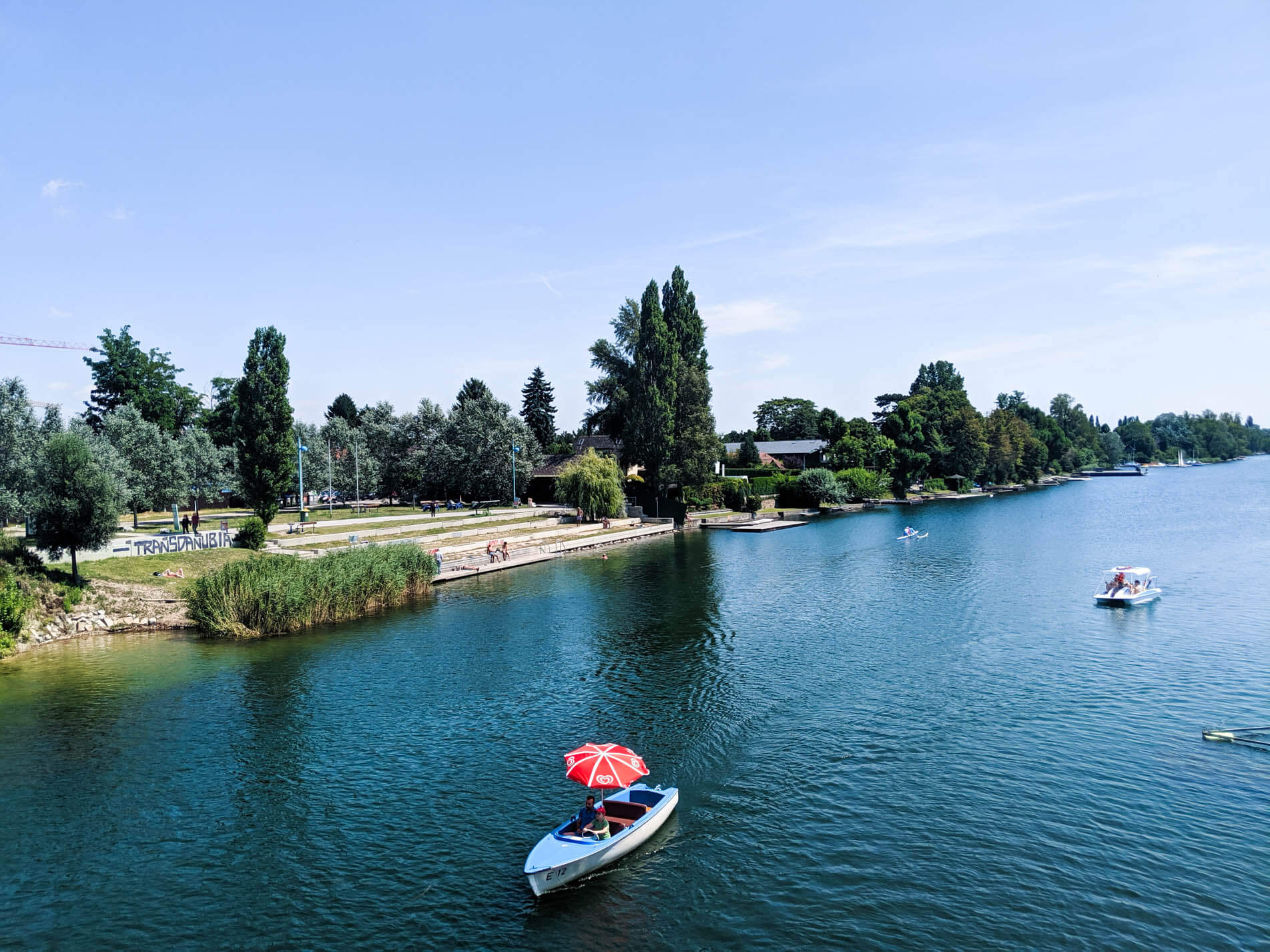 Getting to Vienna
Vienna's main airport is Vienna International Airport which is accessible from London on a direct flight with a duration of less than 3 hours. Easyjet.
Book your EasyJet flights here or check flights on SkyScanner here from other destinations.
If you're looking to arrive by train the main city train station is Wien Hauptbahnhof.
Getting from the airport into the city centre
From the airport you have a few options:
CAT (City Airport Transfer) which is €21 return (open dated) and you can buy at the station.
You can take the regular train (red ticket machines) which take a bit longer but are about half price at €4.20 one way!
Uber operates there if you fancy a private transfer, or taxis work just as well. They're about €30-35 depending on where in the city you're going.
Rent a car from the airport
Getting around Vienna:
There are quite a few options for getting around Vienna, so much so, you'll need to keep an extra eye on the road for cyclists, trams, cars, pedestrians and… escooters!
Options:
bus (Autobus)
local train (S-Bahn)
tram (Straßenbahn)
subway (U-Bahn)
Note: You are trusted to buy a ticket. There are no barriers like in London so transport appears free. It is not! You'll be lumped with a hefty fine if you don't get a ticket.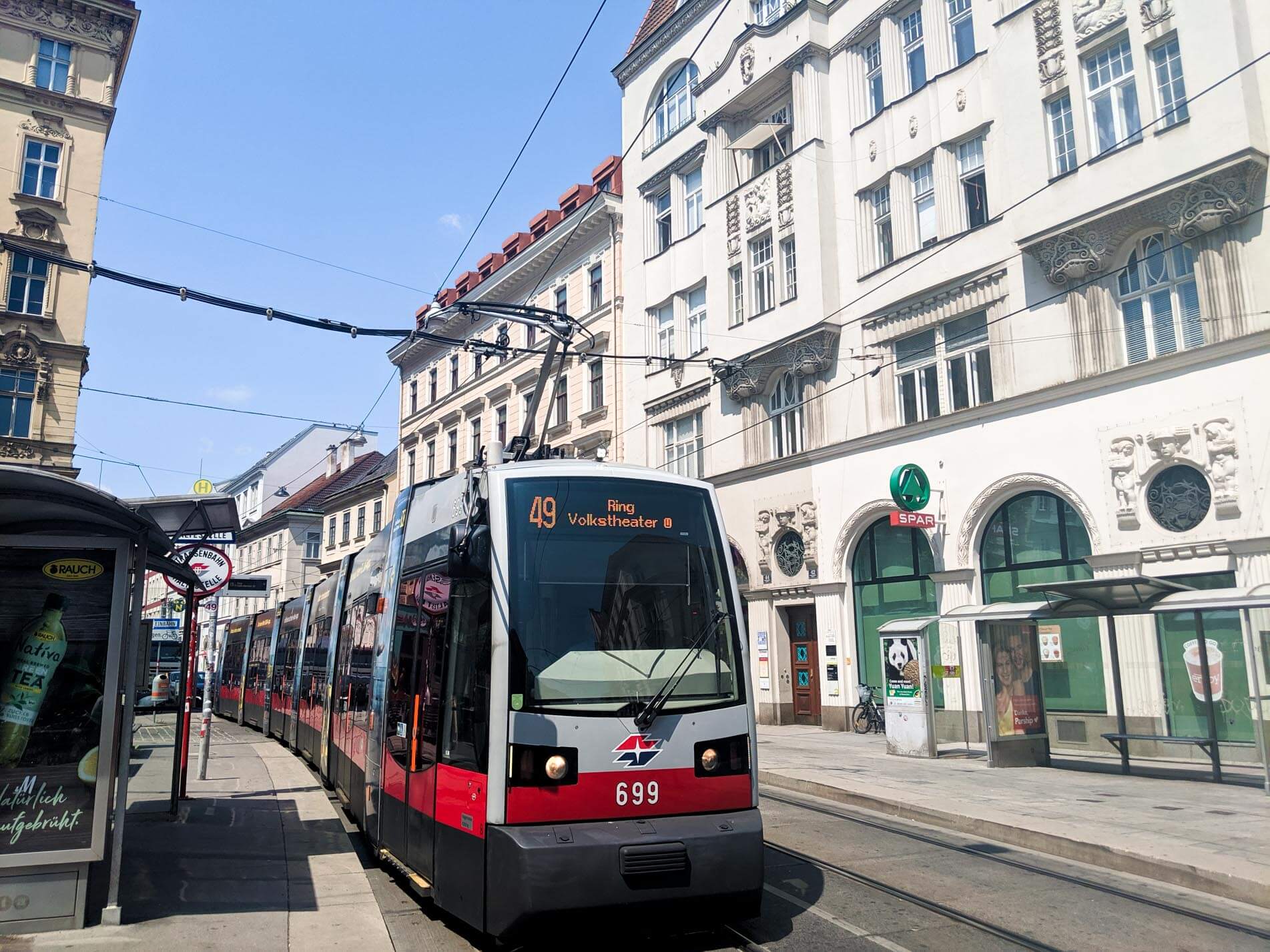 Additional options:
SO FUN. Easily one of the best things to do in Vienna in summer. We downloaded an app called Lime and it couldn't have been any more simple to use. You literally link your card, find a bike on the inbuilt GPS, scan the bike and off you go. It charges you per minute.
Admittedly it probably ends up being more expensive than public transport but… it's an electric scooter.
I have mixed feelings about these electric scooters. Biggest one being they are so quiet it's almost dangerous as no one can hear you coming. I would recommend these for the quieter roads and parks. They are SO fun but I'd hate to put you in any danger. I don't think drivers are used to them just yet.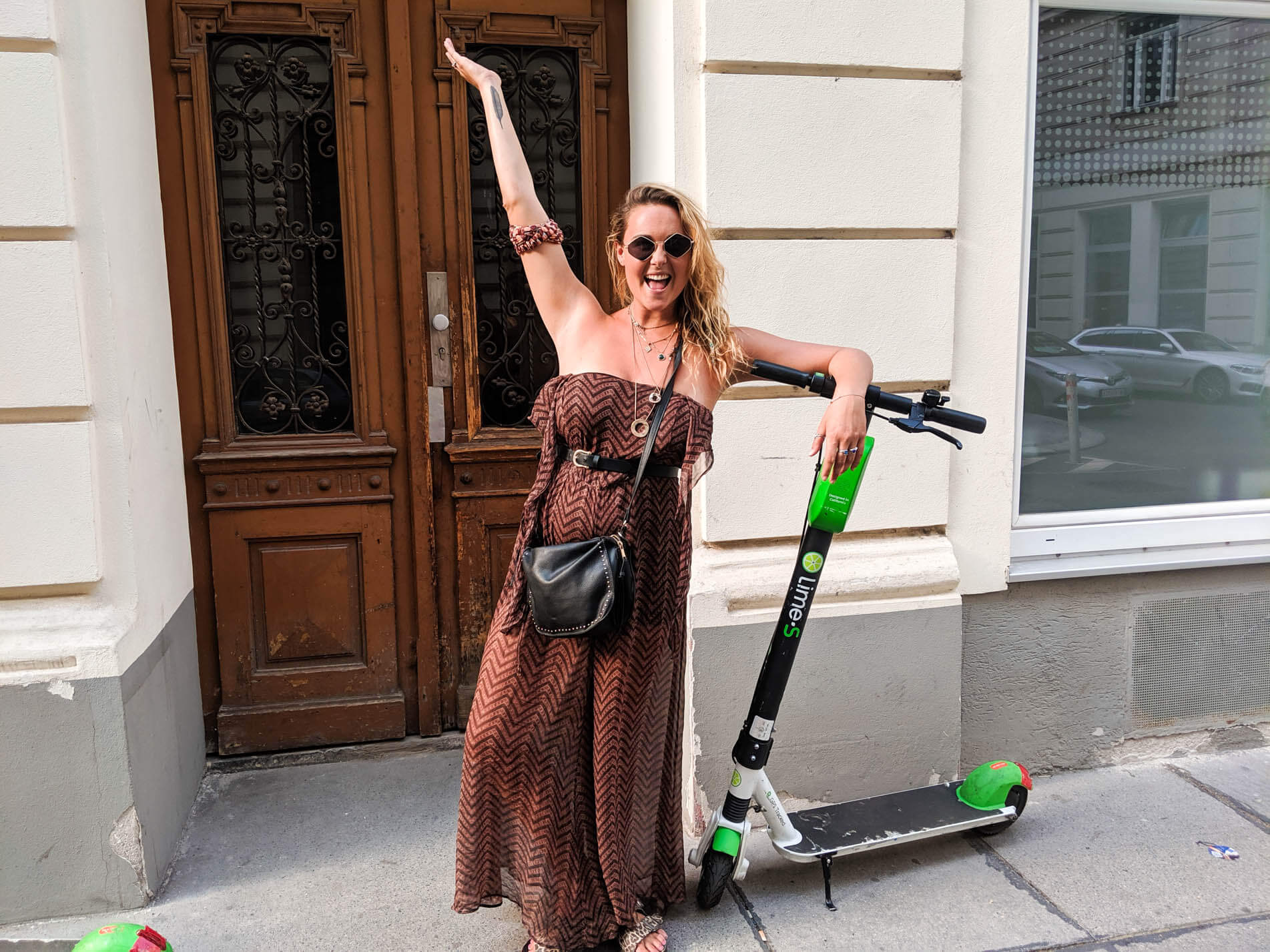 Places to eat in Vienna…
I was so impressed with how many vegan spots there were in Vienna. I'm not actually Vegan but I eat mostly plant based so Vienna gets a huge seal of approval on the vegan front. Here's some of my favourite spots and some I'd heard about but didn't get the chance to experience.
The Lala if you're into healthy, wholesome food – you'll LOVE this place. They have everything from matcha lattes and poke bowls to all green power bowls, chia puddings and vegan desserts in the fridge. There's outdoor seating too for the perfect brunch spot.
Veganista for mind blowing vegan ice cream. These shops are dotted across the city. There was one next to our Airbnb apartment and there was one next to The Lala too. Did someone say dessert?
I suggest a takeaway / picnic on the river front. Such a beautiful spot for sunset vibes.
Neni in Naschmarkt. Take a wander and then time it with lunch! The food is amazing here!
Superfood Deli for acai bowls, greart coffee and all the superfood toppings.
My Secret Garden. (Just down from Superfood Deli, looks amazing! Next time.)
Figar, great for brunch and lunch!
Said the butcher to the cow, a great spot for gin and burgers!
Griechenbeisl for the Austrian dishes and to dine in the oldest restaurant in Vienna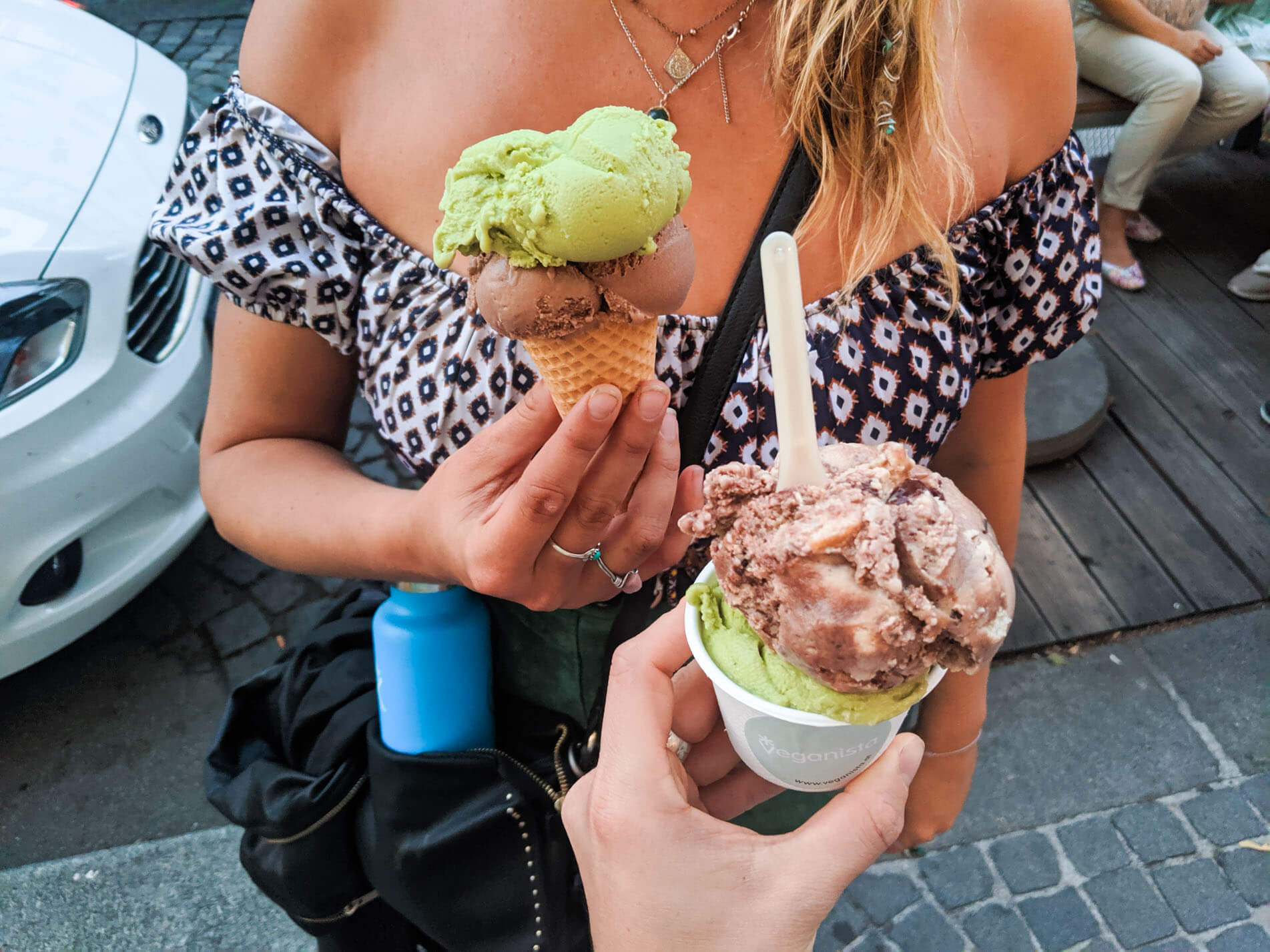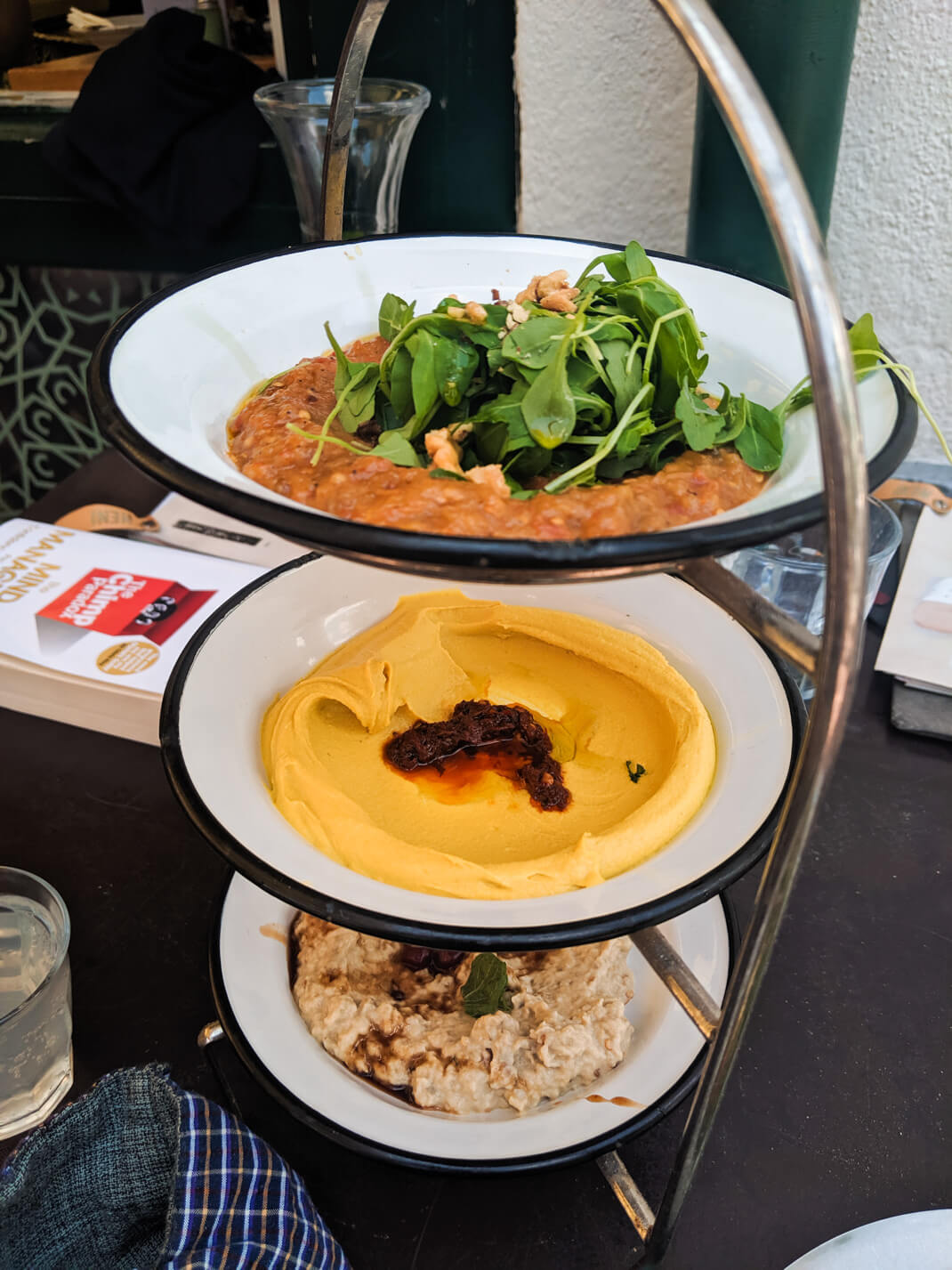 Places to drink in Vienna…
The Ritz-Carlton for sunset drinks
Danube Canal! There are so many lovely bars and restaurants along the river in Vienna during the summer.
Die Blumenwiese was our favourite. It has a real sexy, beachy vibe with comfy seating, a live DJ and £5.90 spritz menu! Spending an evening (or two!) here is one of the best things to do in Vienna in summer.
Wolfgang Coffee – apparently a great coffee spot!
Superfood Deli for smoothies, juices and all your turmeric / matcha / beetroot latte choices.
The best things to do in Vienna in summer…
1. St. Stephen's Cathedral.
THAT cathedral. Take a tour, have a coffee in the square or simply admire it from the outside. It's a gorgeous slice of architecture.st th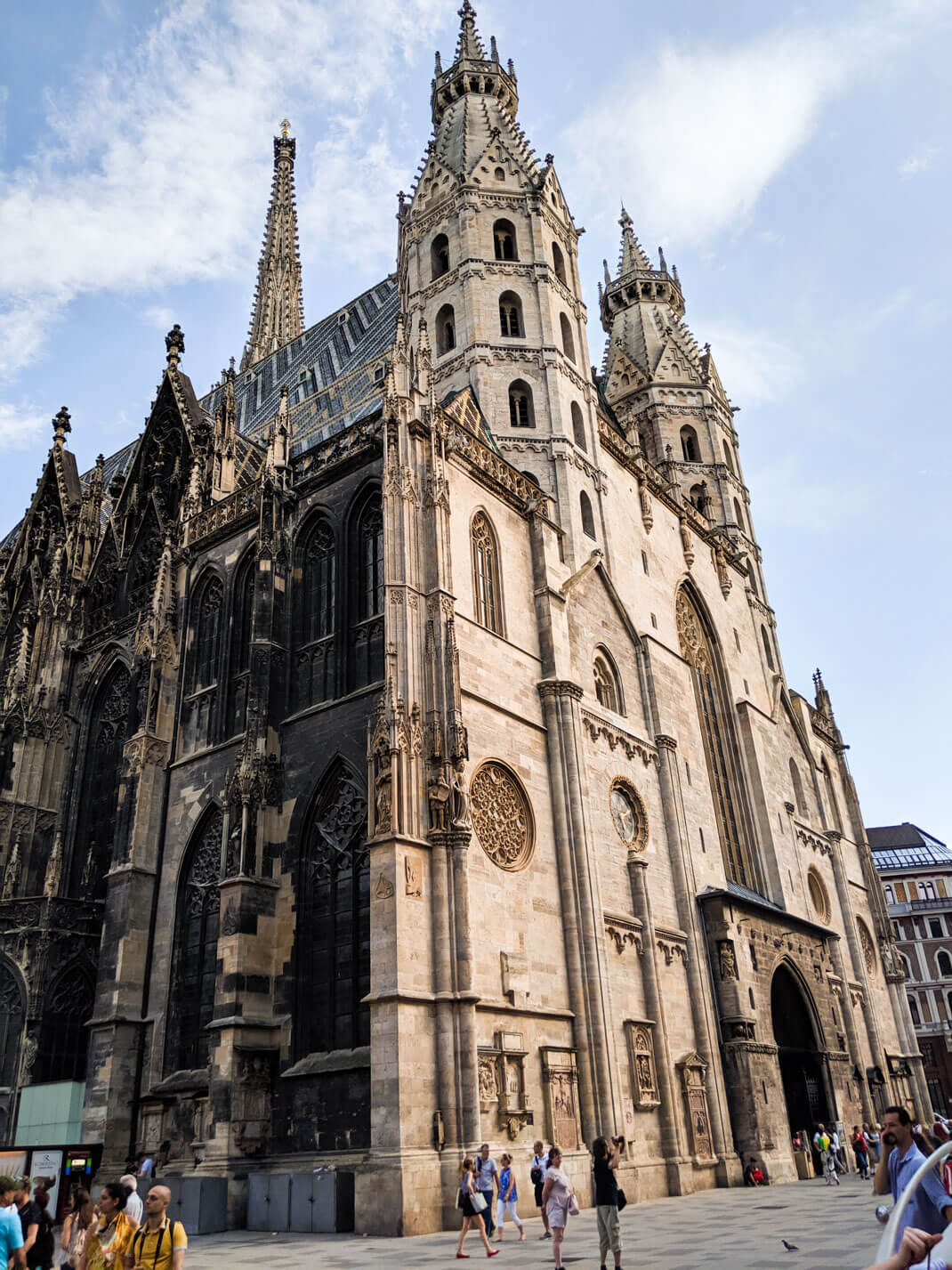 2. Go jump in the water!
Oh my gosh. Definitely my favourite thing we did. On a sunny day the Alte Donau is everything you need. In summer, head just outside Vienna's city centre and there are several swimming spots where you can bask in the sun riverside and soak up the nature.
3. Wander through Naschmarkt.
This food market has existed since the 16th century and is a great spot for wandering, picking up some souvenirs or tasting local produce. There are restaurants and bars throughout for you to stop in. We had lunch in Neni and I can highly recommend it!
4. Explore the art in the Museumsquartier.
The museums in Vienna are stunning and well worth a visit, even in summer. The Freud Museum is on my Vienna bucket list!
If you're looking for free things to do in Vienna in summer, exploring the museums is definitely something you want to do if you time your visit right. Geldmuseum, Bezirksmuseen and MUSA are always free, and Kunsthalle Museumsquartier is 'pay as you wish' on Sundays. In addition to this, on the first Sunday of the month, all city museums are free. On October 26th you might get museum discounts because it is the Austrian national holiday.
While you're in the Museumsquartier, don't forget to check out the street art! On a beautiful summer's day, you can soak up culture and creativity on the streets of Vienna at the same time as soaking up the sun!M
5. Do a behind the scenes tour or get tickets for the Vienna State Opera.
Top tip: If you wait outside the Vienna State Opera House about an hour before a show is due to start, you can get standing tickets for as cheap as €10!
Alternatively, in summer many of the opera shows are shown on big screens across the city – great if you're looking for free things to do in Vienna in summer in the evening!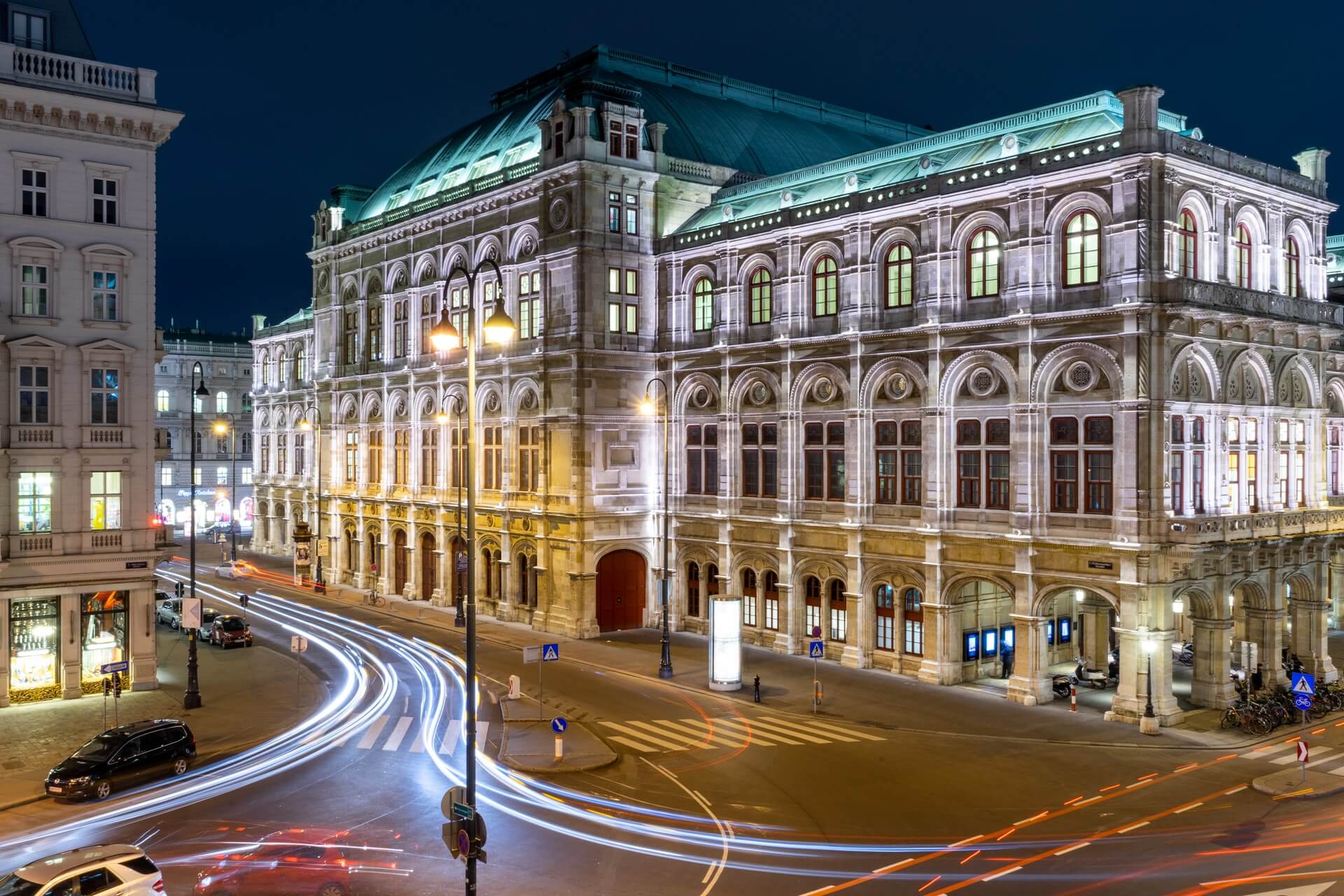 6. Explore Vienna Woods
I'd love to do this next time! This "green lung" is part of the protected green belt, and hiking here is one of the best things to do in Vienna in summer. The Vienna Woods are also a designated UNESCO Biosphere Reserve, and it's really unique to have part of a major capital city feature in this list. Covering 1350 km2, the Vienna Woods contain vineyards, hiking trails, and provide habitats for many plant and animal species, including some endangered ones.
7. Bask in the sun in Vienna's city parks.
Burggarten and Stadtpark are two of the most beautiful green spaces in the city, and they're also a free place to explore in Vienna in summer. Get back to nature and take a picnic, go for a walk or cycle, or sit with your book, taking in the view and the fresh air. The Hirschstetten Botanical Gardens are another great place to look at the beautiful flowers, all for free.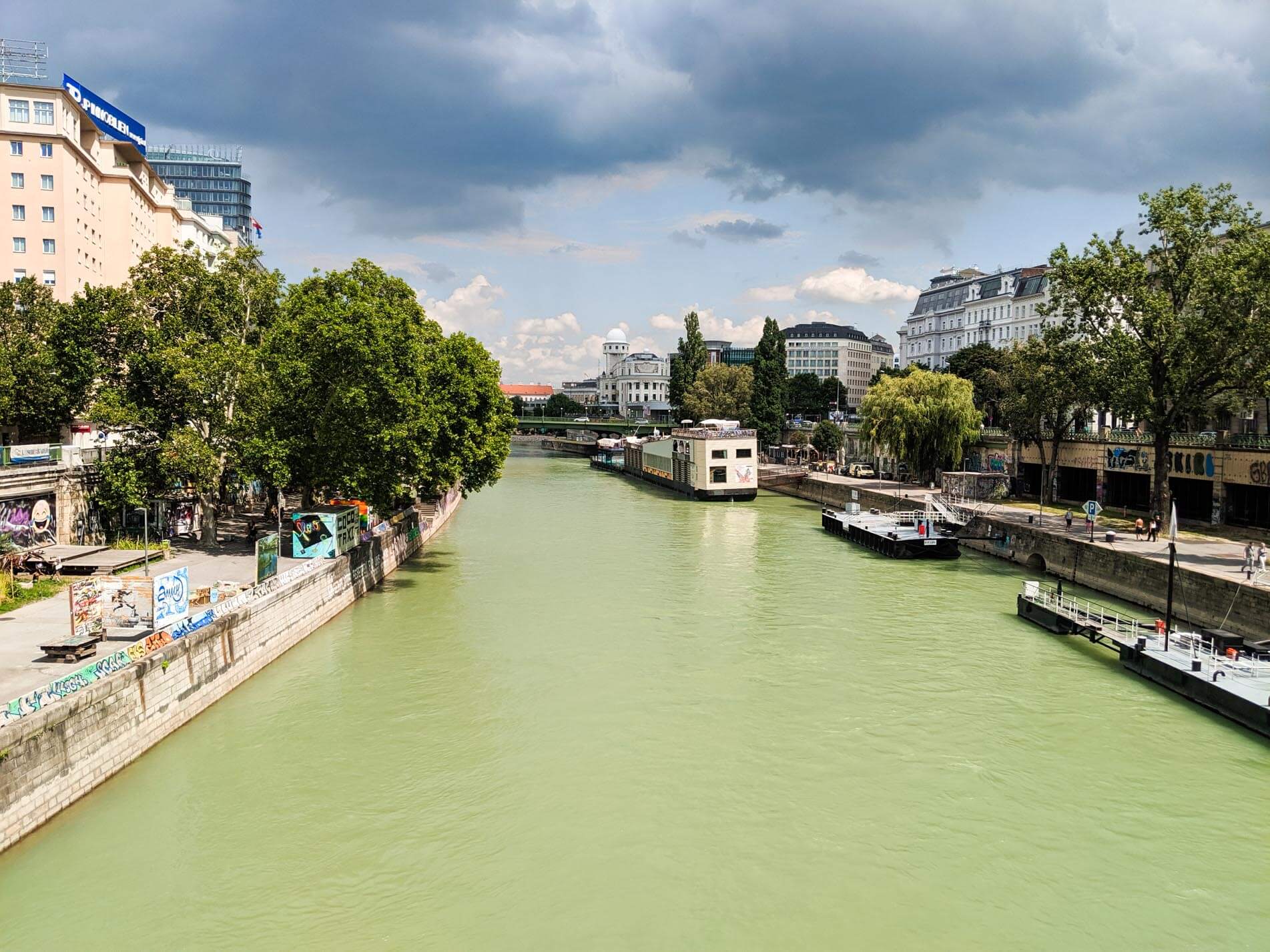 8. Head out to Kahlenberg for wine tasting.
I really wanted to go to Mayer Am Nussberg whilst in Vienna as it boasts stunning views across Vienna from it's vineyard. Unfortunately though, it's only open Saturdays and Sundays and we visited midweek so it was closed.
9. Take a photo with Schönbrunn Palace!
Another gorgeous building here in Vienna – if architecture is your thing… Vienna is your place. You pay to get into the palace, but the beautiful gardens are free! If you're looking for fun things to do in Vienna in summer you could take a picnic and have a lovely afternoon in the sun with friends.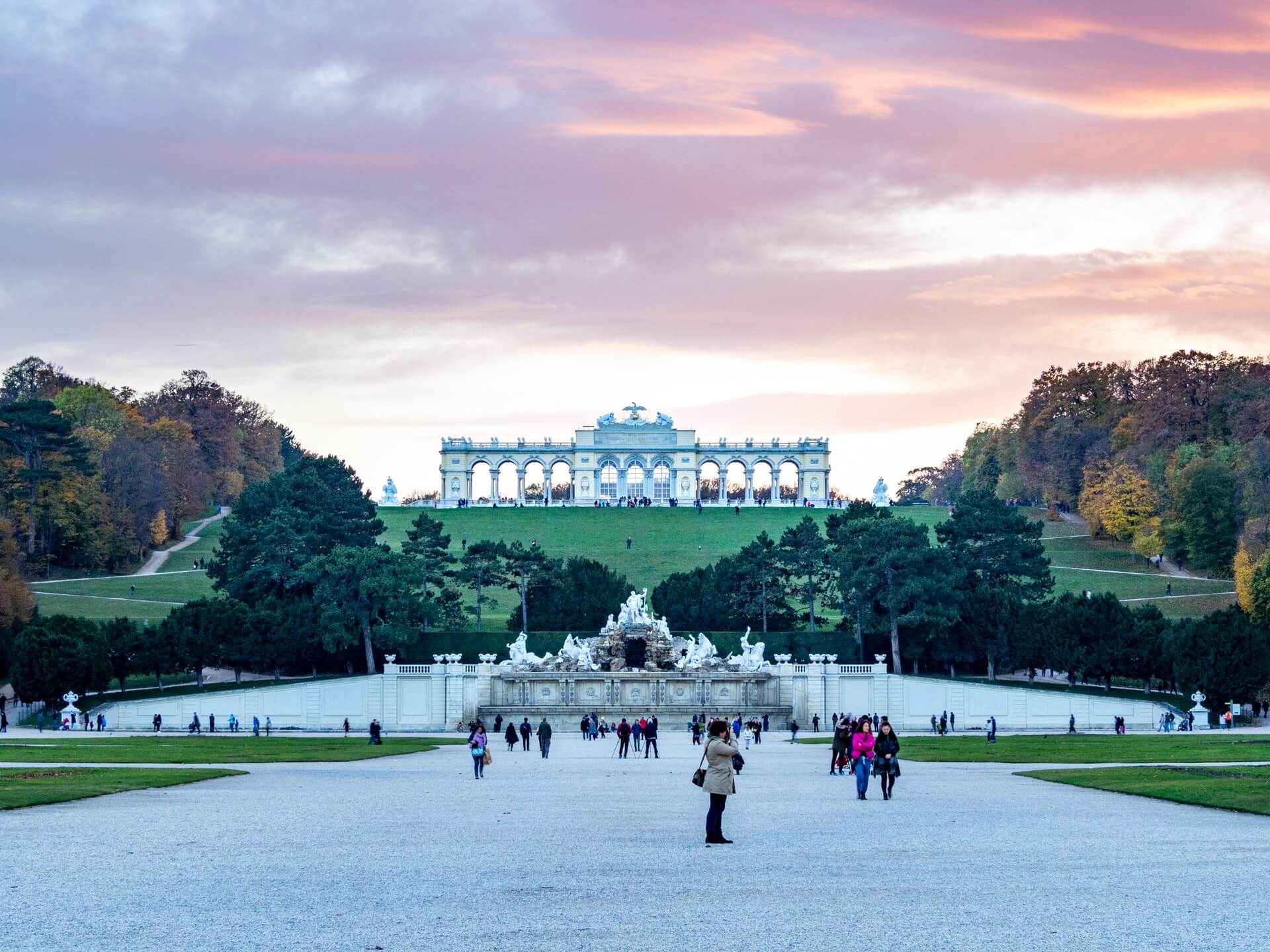 10. Hang out on the riverfront and have some cocktails at sunset.
Or, since the weather will be lovely, another of the best things to do in Vienna in summer would be to have an ice cream on the riverfront as the sun goes down!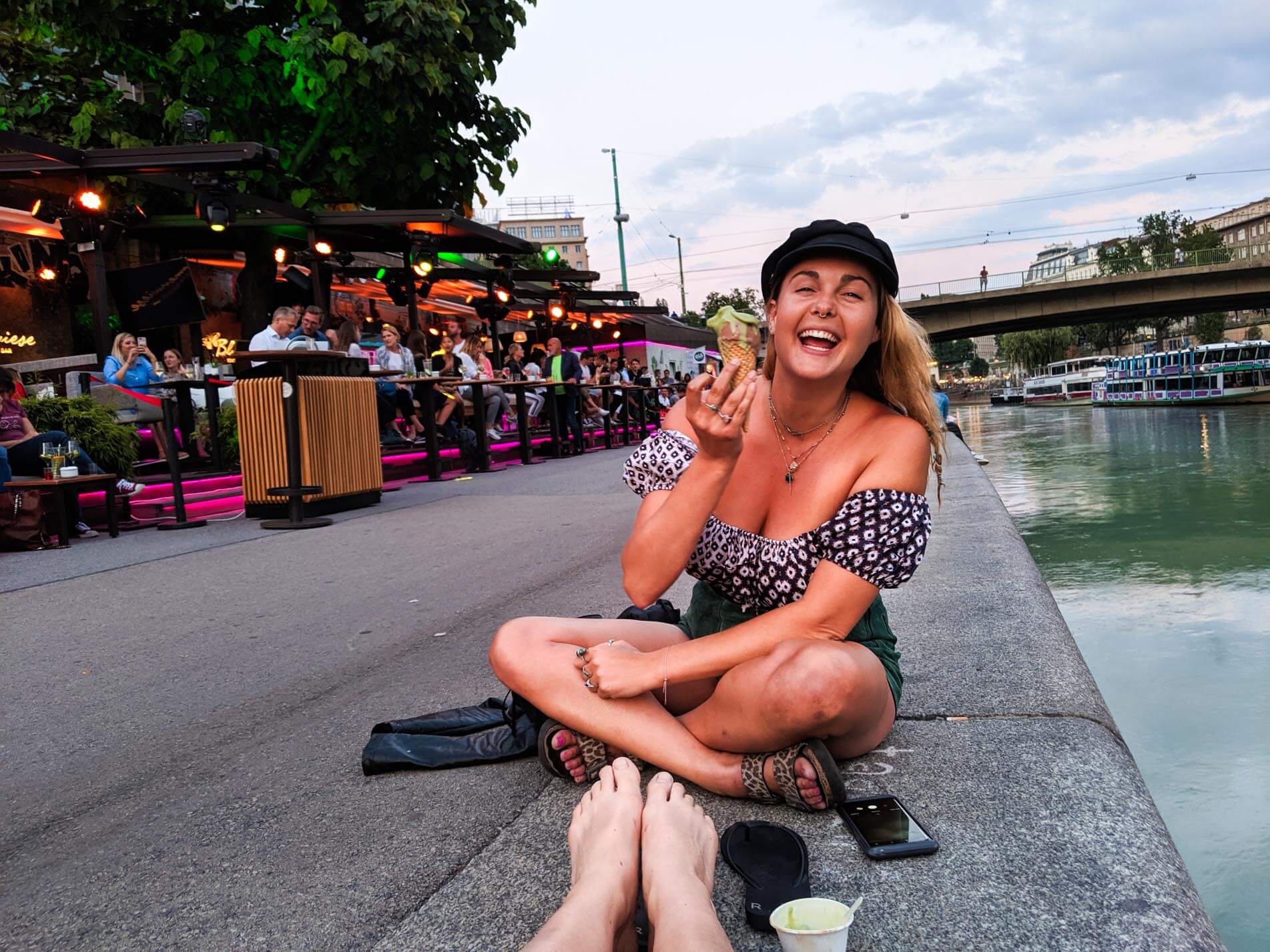 Have you been to Vienna in summer?
Where were your favourite things to do in Vienna in summer? I'd love to know!
Love as always + happy adventuring,
Did you find this post helpful? I'd love you to share it for me.
I can't do this without you.
Pin and save this blog post for later…