So, you've booked your trip to Vienna, and now it's time to start planning. Naturally, you've got all the 'bucket list' items on your itinerary already: a tour of the Hofburg, coffee and cake at Hotel Sacher, a show at the Spanish Riding Stables, and more. However, Vienna isn't the cheapest city in Europe, so if you're looking to have fun on a budget, this list is for you. Full of free things to do and cheap things to do in Vienna, but not compromising on any fun, make sure you add these into your Austrian itinerary.
Heading to Vienna in summer? Check out this summer guide to Vienna.
Here are 16 cheap (or free!) things to do in Vienna…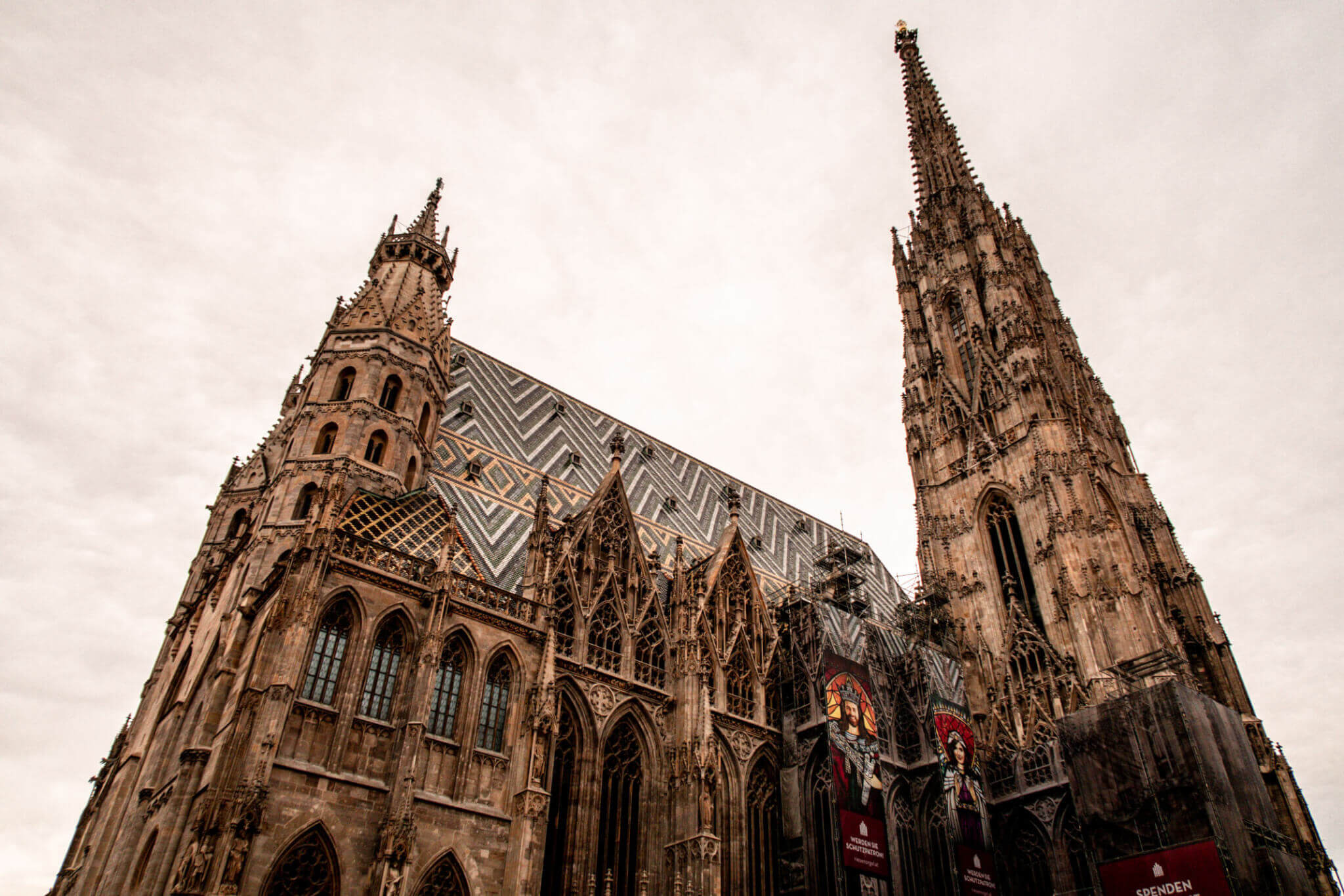 1. Do a free walking tour.
One of the first free things you should do in Vienna is a walking tour. There are countless companies in the city where the tour is 'free' and then it's expected that you leave a tip at the end. How much is up to you, although €10-20 is probably a good amount, depending on how good you thought the tour was. Most hostels organise free walking tours so check reception to see what they have on offer!
Alternatively, for a free self-guided tour, try the 'Questo' app. When I visited Vienna in February 2020 the haunted tour of Vienna was free! It was a fun thing to do: you solve puzzles as you tour the city, and then get information about Vienna every time you solve a puzzle.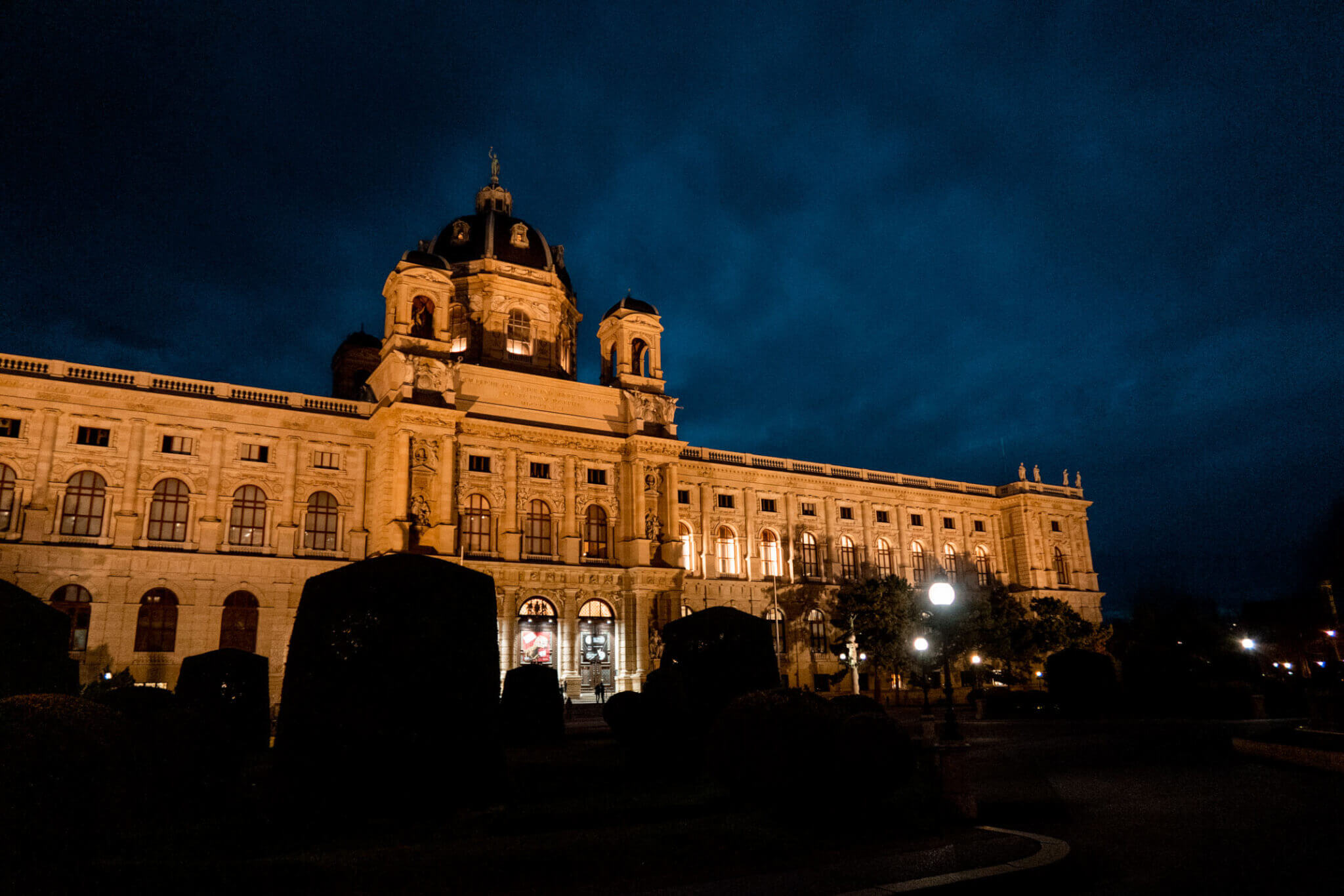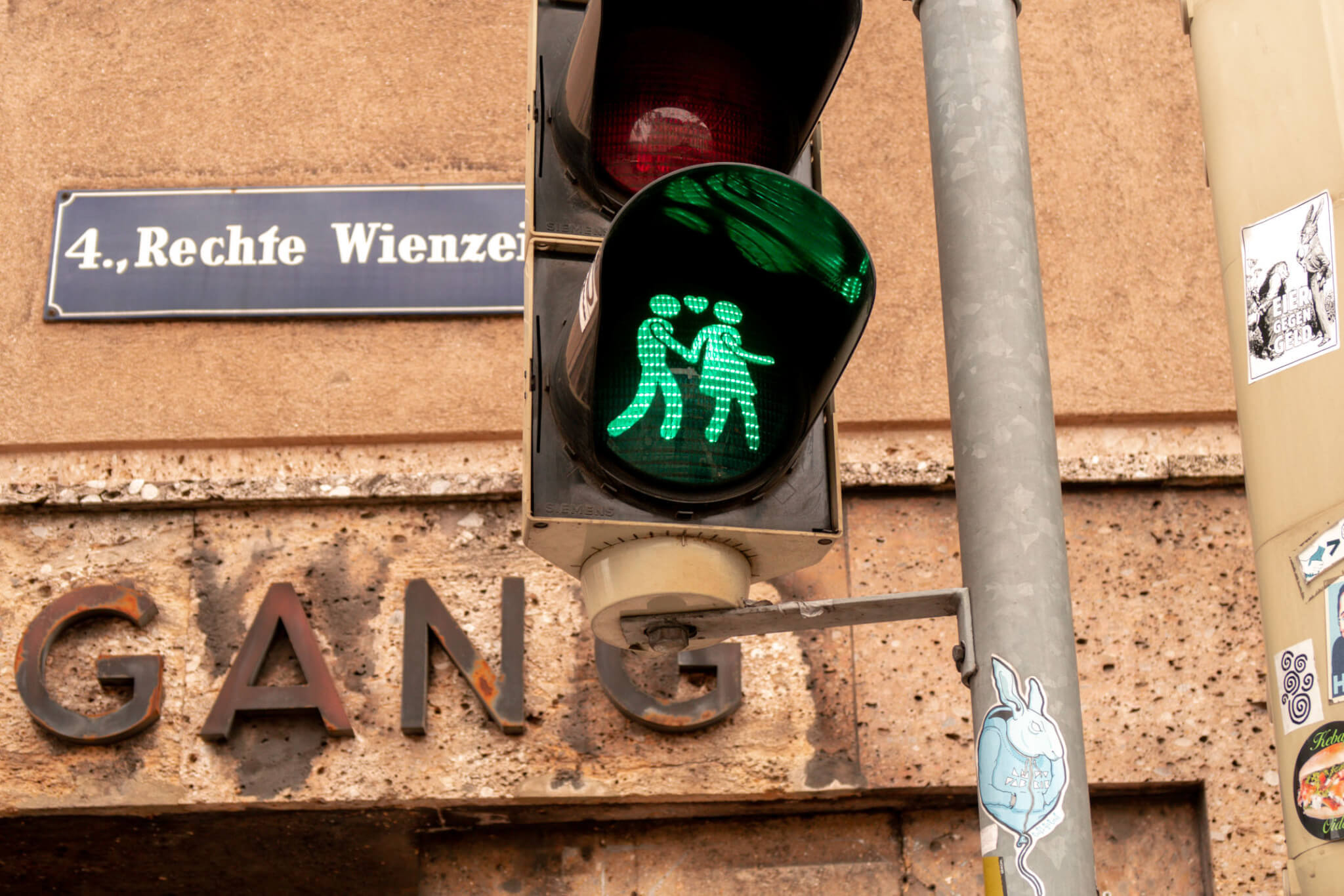 2. Visit the gardens at Schonbrunn Palace.
You pay to get into the palace, but the beautiful gardens are free! In summer you could take a picnic and have a lovely afternoon in the sun with friends.
3. Get a tour of the City Hall (Rathaus).
Free tours happen every Monday, Wednesday and Friday at 1pm. They're in German, so try and go with someone who can translate for you if you don't speak any German!
4. Get city bikes or scooters.
One of the best cheap things to do in Vienna, because it's an amazing way to see the city quickly and cheaply! Head around the Ringstrasse and through the city centre to see all the main landmarks.
City bikes are free for the first hour. You can borrow them from and put them back at over 120 stations across the city, and as long as you leave a 15-minute break between hiring bikes, there's no limit on how many free hours you can have! Find out more here.
E-scooters are becoming really popular in Vienna! They charge you per minute, but they're a fun way to get around. Check out Lime e-scooters here.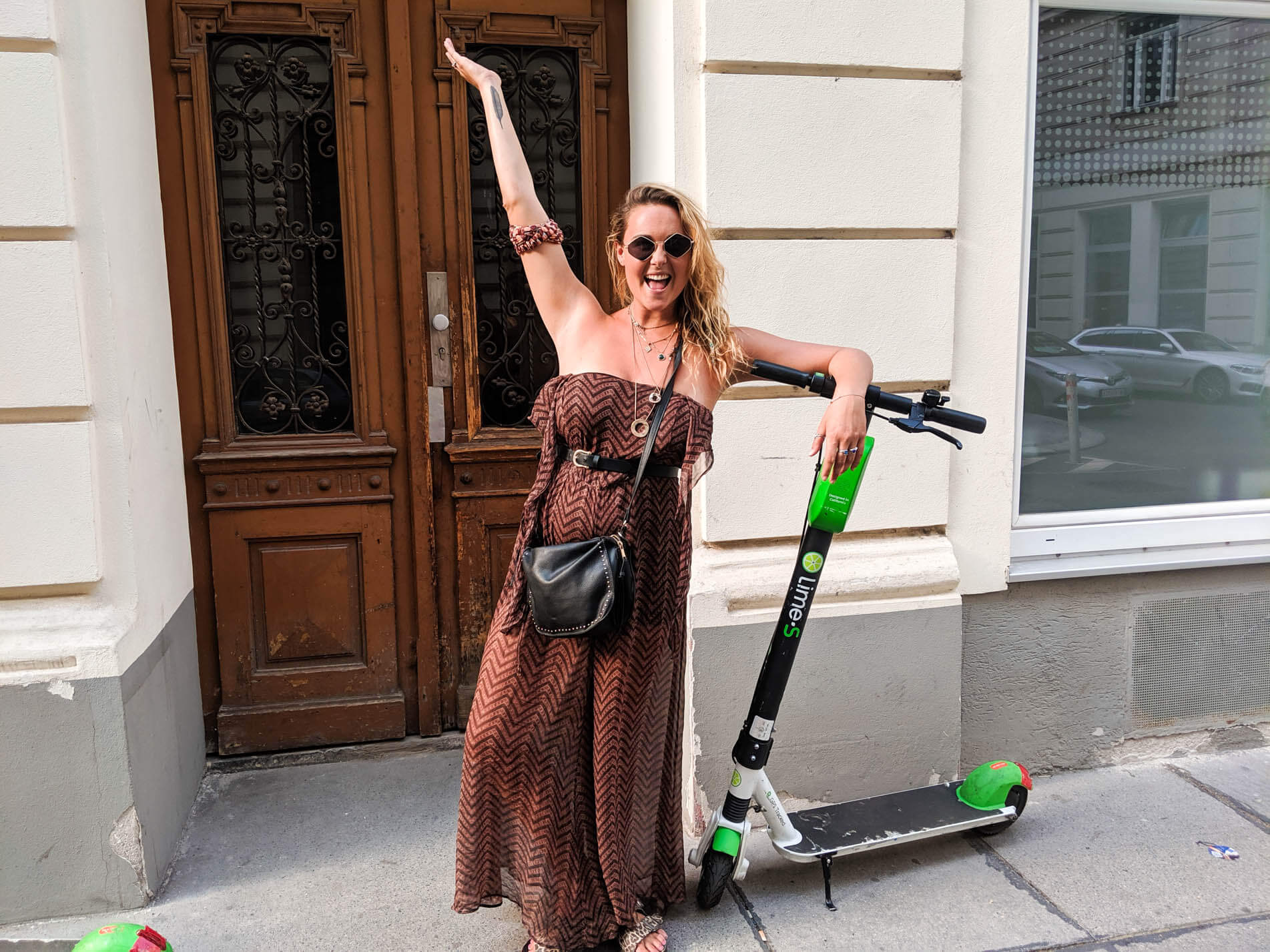 5. Meander through the Christmas markets.
Vienna is home to some of Europe's best Christmas markets, and exploring them is a great thing to do in Vienna in winter. Get a mug of glühwein and wander round the cute little stalls, searching for souvenirs to take home.
Check out my Christmas market road trip through France and Germany here.
6. Try the fresh mountain water.
Austria's mountain water is fresh, clear and beautiful to taste. Don't forget your reusable water bottle, as there are 900 free fountains across the city. Shop my reusable water bottle here.
7. Enjoy a film in an open air cinema.
During the summer there are multiple open air cinemas to choose from! Whether you want something melodic at the Music Film Festival, or a film classic at the 'Cinema like never before' at Augartenspitz, Vienna boasts at least 10 different open air cinemas with different vibes, most of which have free admission! Find out more here.
8. Wander through Naschmarkt and Brunnenmarkt.
You'll need money to buy food from the stalls and the restaurants, but most of them offer free samples as you wander! Take in the smells of the market stalls and local food before you decide where to have lunch.
9. Get cheap tickets to the Vienna Opera.
If you wait outside the Vienna State Opera House about an hour before a show is due to start, you can get standing tickets for as cheap as €10!
Alternatively, in summer many of the opera shows are shown on big screens across the city – great if you're looking for free things to do in Vienna in the evening!
10. Check out Vienna's free museums.
The museums in Vienna are stunning and well worth a visit, but can unnecessarily eat up your budget. Geldmuseum, Bezirksmuseen and MUSA are always free, and Kunsthalle Museumsquartier is 'pay as you wish' on Sundays.
U19s get free entrance at most museums. In addition to this, on the first Sunday of the month, all city museums are free. On October 26th you might get museum discounts because it is the Austrian national holiday.
While you're in the Museumsquartier, don't forget to check out the street art!
11. Bask in the sun in Vienna's city parks.
Burggarten and Stadtpark are two of the most beautiful green spaces in the city, and they're also a free place to explore in Vienna. Get back to nature and take a picnic, go for a walk or cycle, or sit with your book, taking in the view and the fresh air. The Hirschstetten Botanical Gardens are another great place to look at the beautiful flowers, all for free.
13. Hang out on Danube Island and swim in the Danube.
One of the best things to do in Vienna in the summer, and it's free! Head to Danube Island and hang out in the sunshine, taking a dip in the water and splashing around.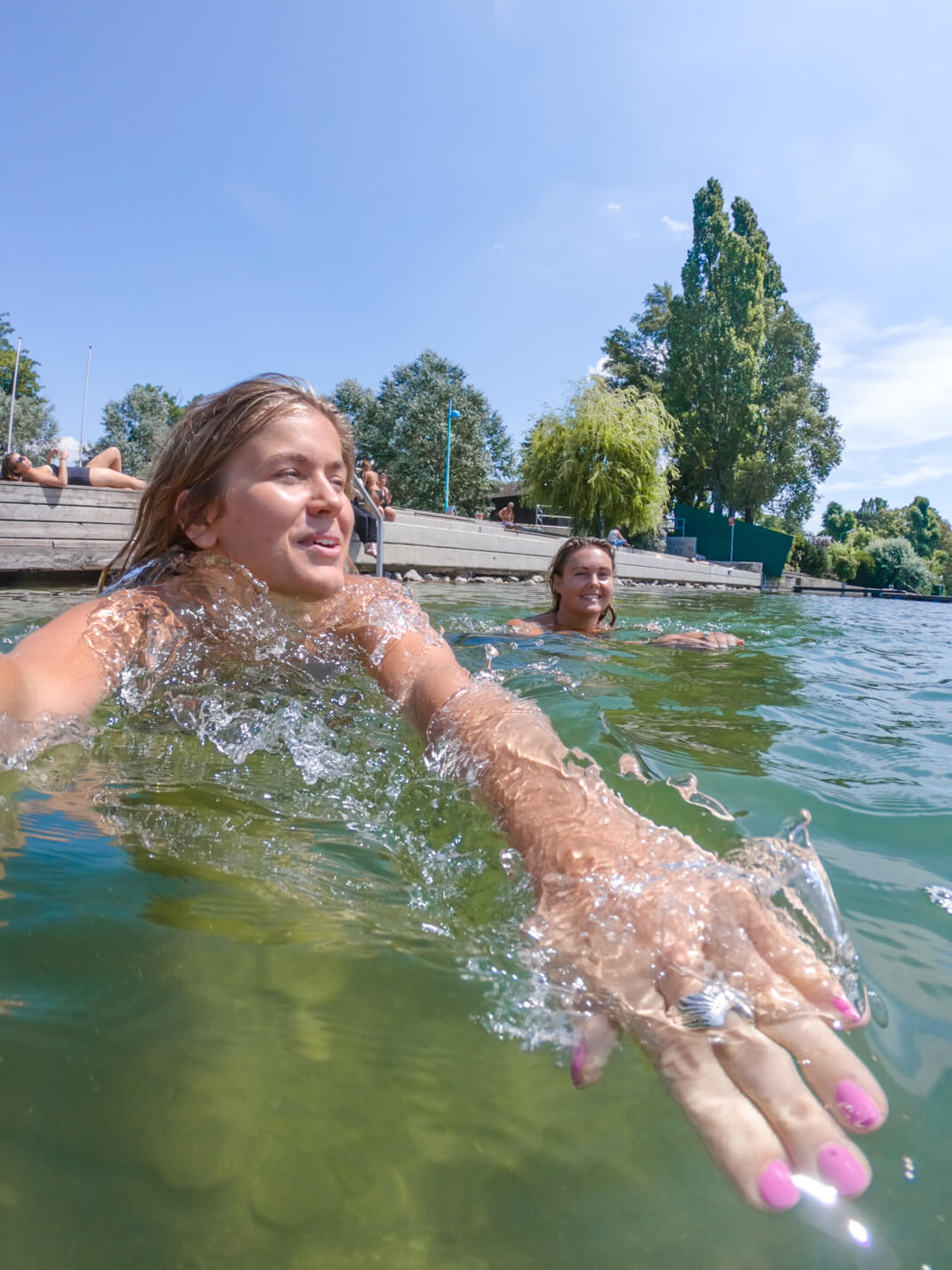 14. Marvel at St. Stephen's Cathedral (Stephansdom).
One of the most beautiful buildings in Vienna, Stephansdom is free to go in. You can pay to go further into the building or to climb the bell tower, but basic entrance is free.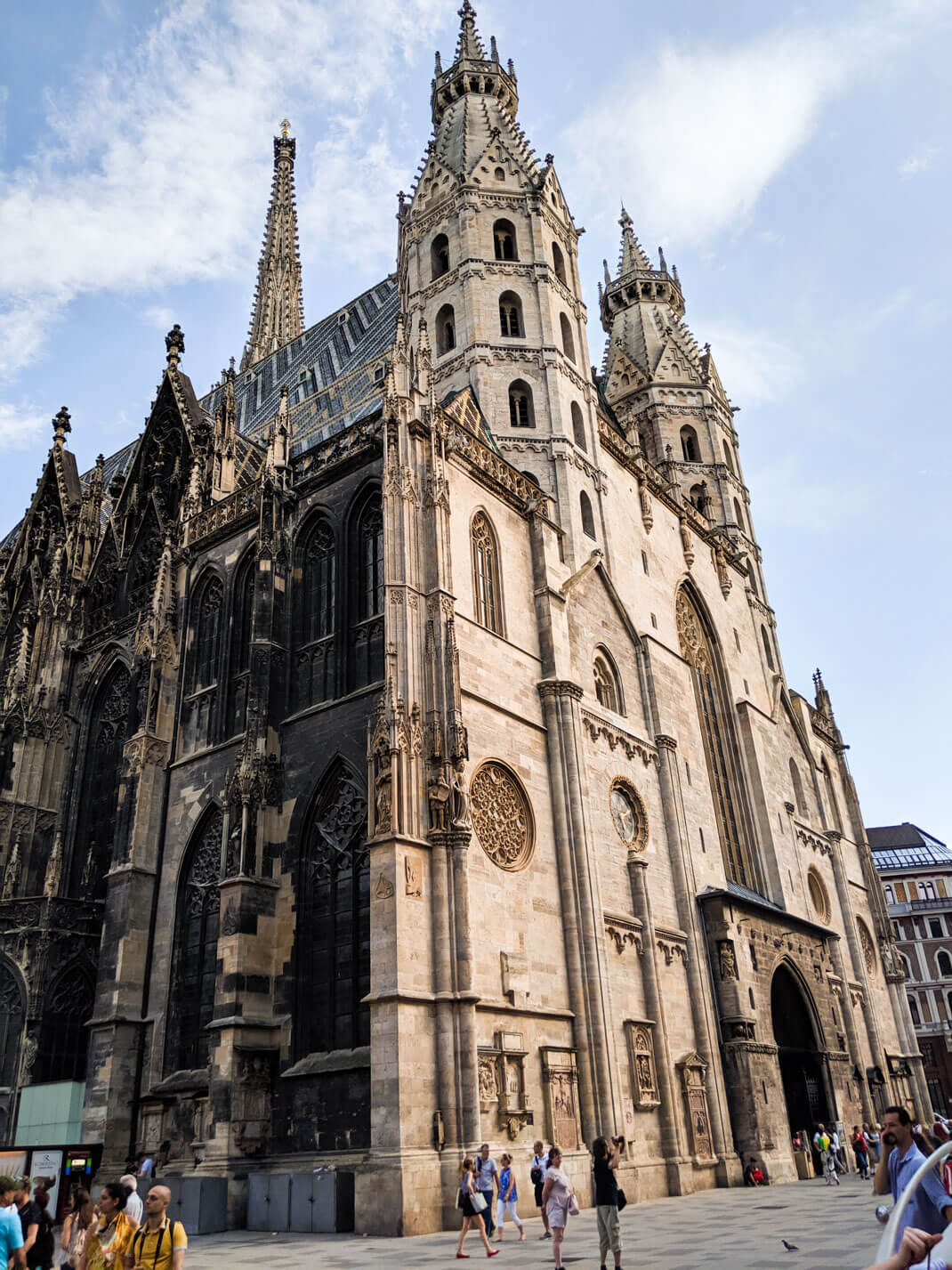 15. Watch the sunset from the DC Lounge.
Austria's tallest building is the DC Tower, on the Danube riverbank. The food and drinks inside aren't cheap, but it is free to get into the lounge. If I were you I'd head to the lounge for sunset and grab a cheap drink; the view will be worth the €4-5 you pay!
16. Get a bird's eye view of Vienna.
The height of Kahlenberg offers a bird's eye view of Vienna's skyline and the surrounding area. It's up to you whether you hike or take the bus (38A), depending on how active you're feeling! For more hiking paths in Vienna, click here.
Have you been to Vienna?
What are the best, cheap things to do in Vienna? I'd love to know!
Love as always and happy adventuring,
Did you find this post helpful? I'd love you to share it for me.
I can't do this without you.
Pin and save this blog post for later…