If you're looking for inspiration ahead of your Mallorca road trip, you've arrived to the right blog post. In this blog post I'll cover the best spots to add to your Mallorca itinerary after having done the research and executed an amazing road trip around this Balaeric Island.
Mallorca is the largest of the Balearic Islands and one of the most popular spots to choose for a holiday in the Mediterranean. It's not hard to see why… the abundance of beach resorts, sheltered coves, limestone mountains and Roman and Moorish remains make it a destination perfect for relaxation with enough adventure to call upon whenever you desire.
P.s. The Balearic Islands consist of: Mallorca, Menorca, Ibiza and Formentera.
I'd originally just planned to relax in our Spanish Villa with my childhood friend who had accompanied me on this adventure in Mallorca.
But, as I've mentioned, this island proved too beautiful to sit still all week. All it took was for my friend to tell me how gorgeous the towns are along the west coast of Mallorca and how much of a shame it would be to miss them whilst I was on the island, and BOOM… the explorer in me stood bright-eyed and bushy-tailed.
Ever keen for an adventure, and more specifically a road trip, my hire car was booked before her sentence had even finished. The Mallorca adventure was on.
The west coast Mallorcan road trip was happening.
Blog posts you might find useful include…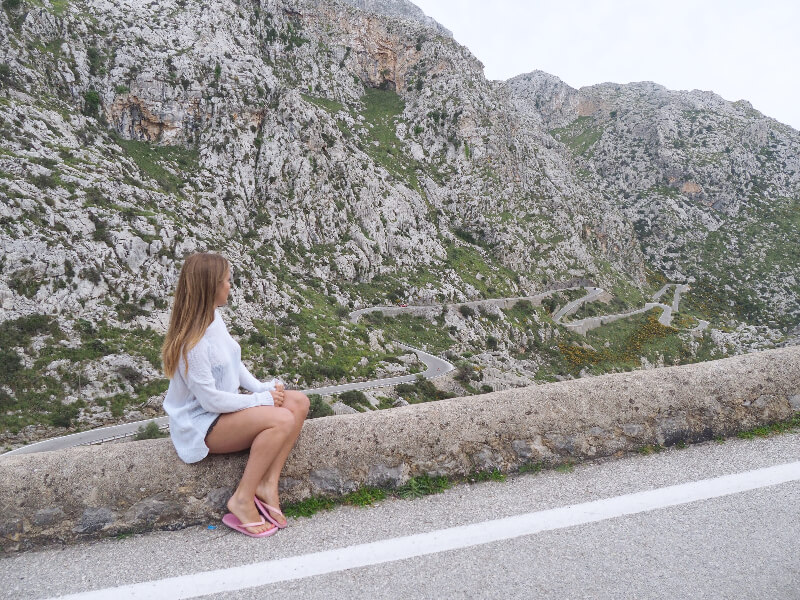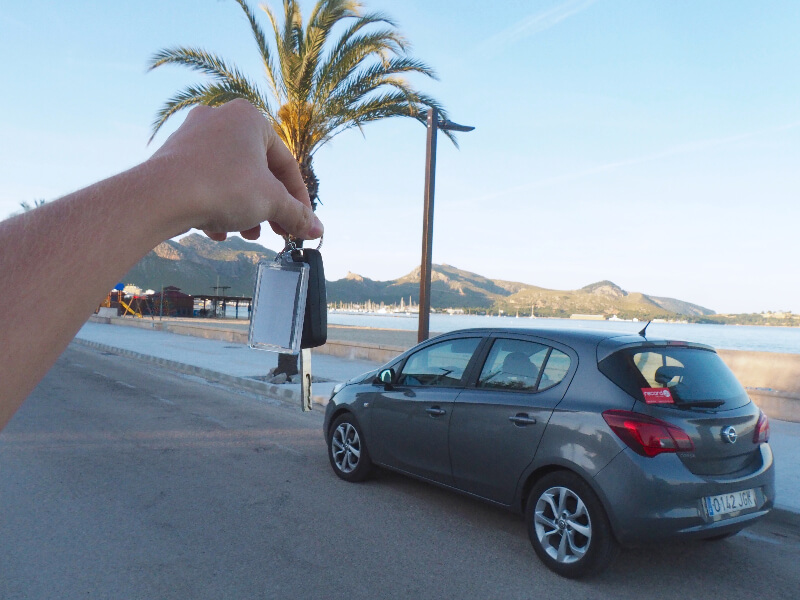 Here are 8 stops you cannot miss if you go on a road trip around the west coast of Mallorca…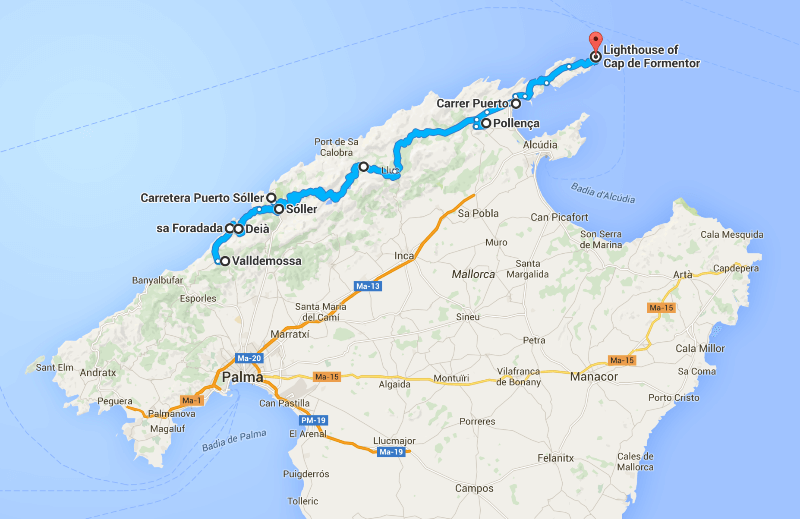 1. Valdemossa
Scattered on its cobbled, floral streets are the most gorgeous collection of cafes ready to satisfy your thirst and relieve you from the midday heat. Here in Valdemossa you can sit and replenish in a cafe, head to the museum, visit the Carthusian Monastery, wander through the garden maze, shop in the boutique offerings or do as we did.
We grabbed a selection of traditional pastries and headed to the back of the town (a 2-minute walk – it's a teeny village) for a view of the village and the stunning mountains that surround it.
Add it to your Mallorca road trip bucket list!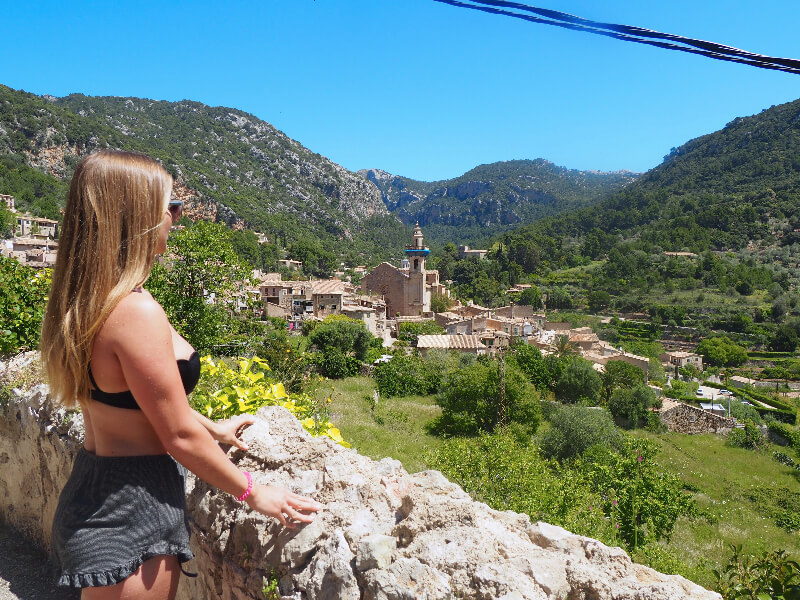 2. Sa Foridada
An easy turning to miss, but a turning well worth looking out for as you head from Valdemossa through to Deia on your Mallorca road trip. Grab a drink or time it with lunchtime so that you can make the most of this stunning view across the ocean.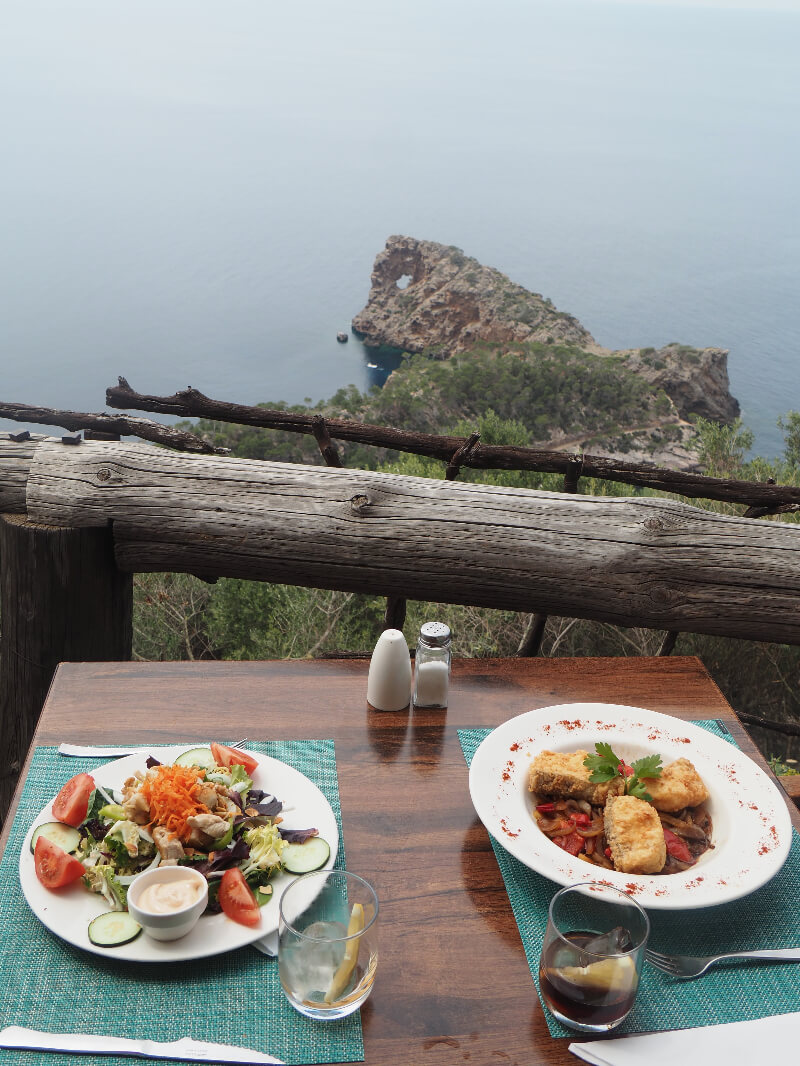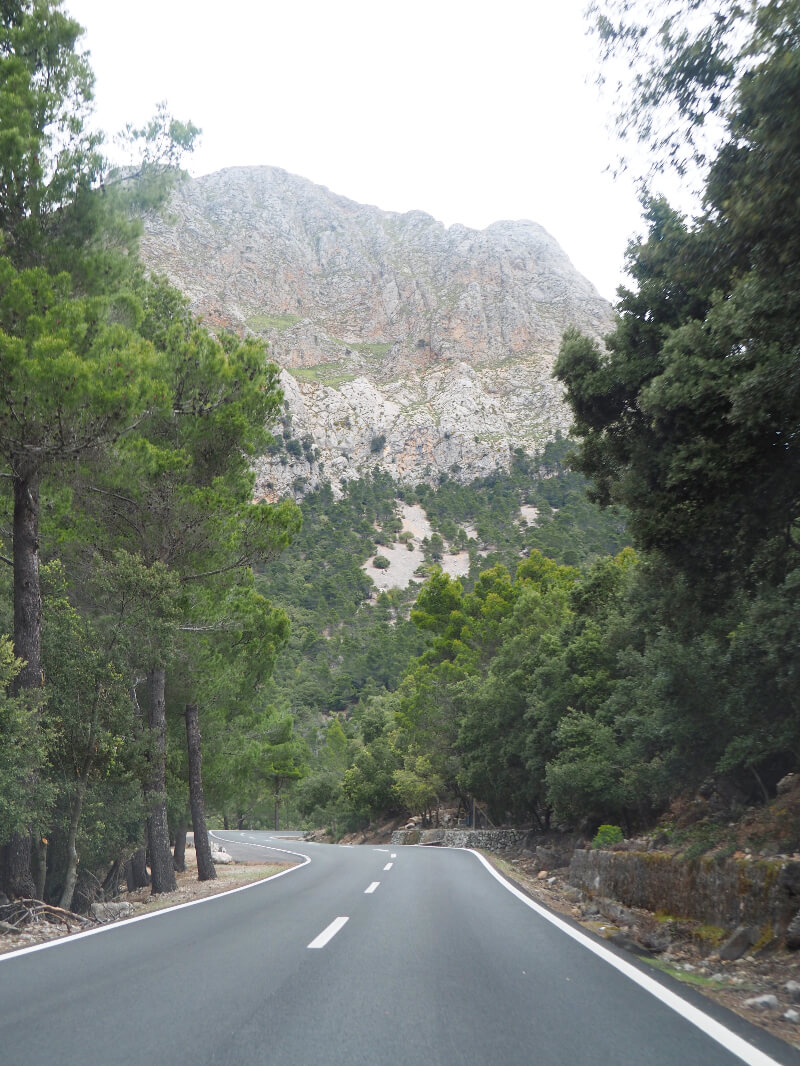 3. Deia
This small village is again, enclosed by gorgeous Spanish scenery and is a hub for artists, boasting an array of quirky cafes, studios and houses. We didn't have time, but rumour has it heading down to Cala Dei beach is one of Mallorca's best kept secrets and has a beautiful seafood restaurant located upon it!
4. Soller Port Soller
Located only 10 minutes apart, this town and Port Duo are another popular stop-off on the west coast during your Mallorca road trip. You can drive between them by car or you can take a ride on the town's old-fashion rickety wooden trams which are more than definitely becoming a 'thing' here (€4 one way €8 return).
There is a little beach in Port Soller along with an abundance of waterfront restaurants and pedalos.
We also found THE best selection of ice cream flavours at 'IO Gelats Artesans'. I had one scoop of passion fruit alongside a scoop of coconut and caramel! YOU MUST GO.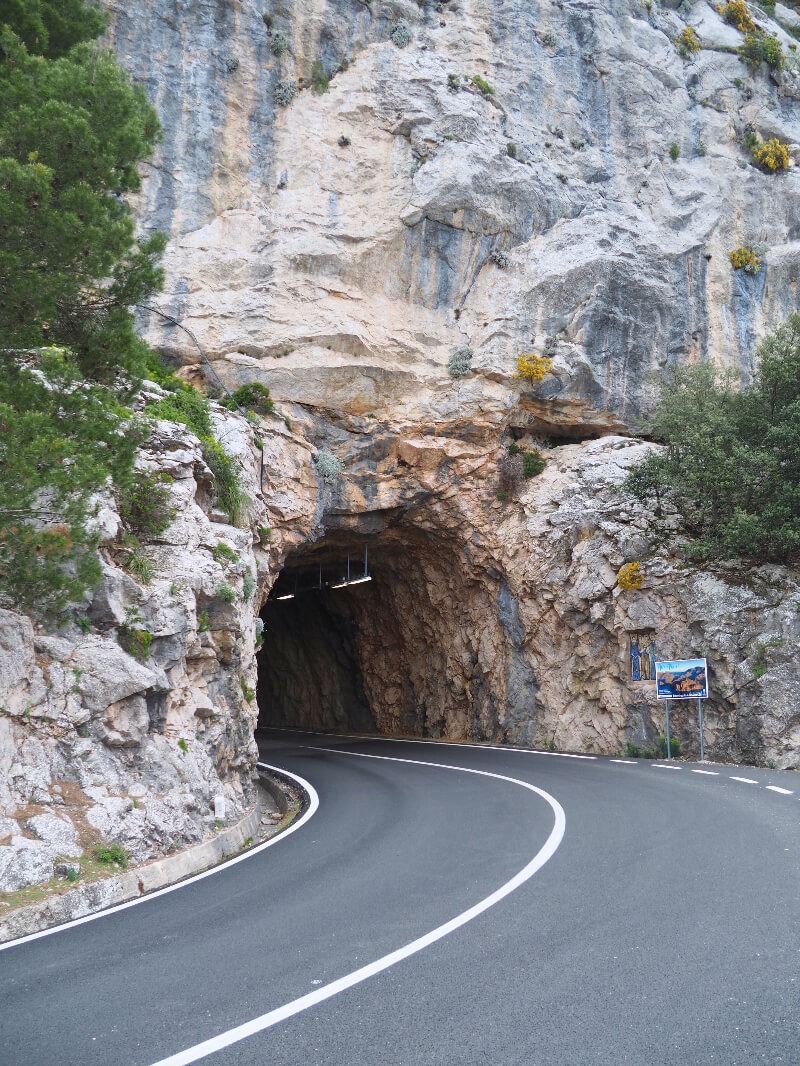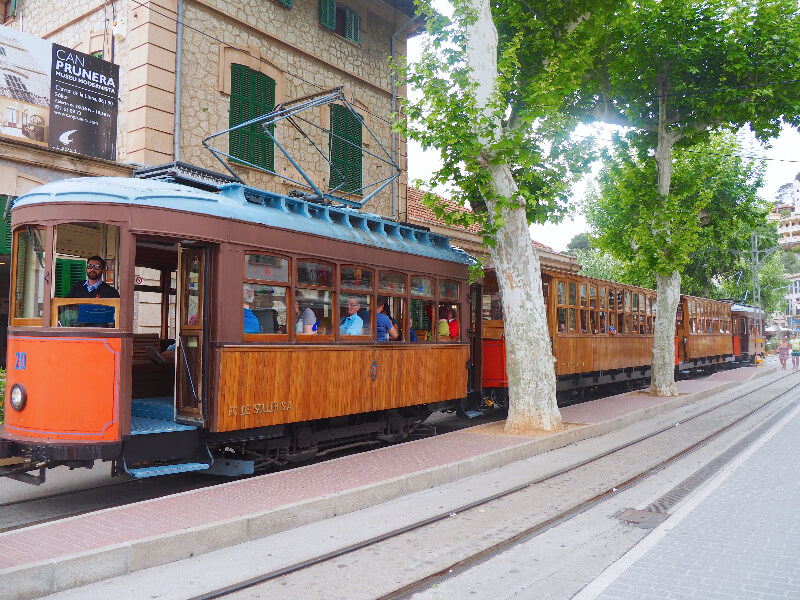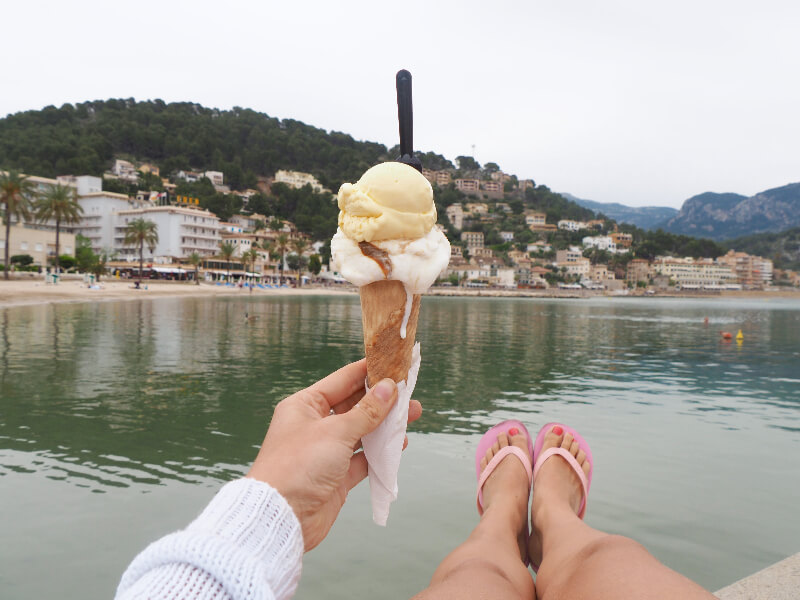 5. Pollenca
A maze of coloured houses and flower-filled window ledges, Pollenca is another gorgeous town located just off the coast in the North West of Mallorca.
Indulge in an ice-cream Cappuccino in the square, grab a spirulina juice and a crepe from Maduixa, wander up the 365 Calvary steps from the main square and make sure you drop by the little shops on the way back down; I picked up some amazing homemade ginger and lemon balsamic vinegar.
An absolute miss visit on your Mallorca road trip!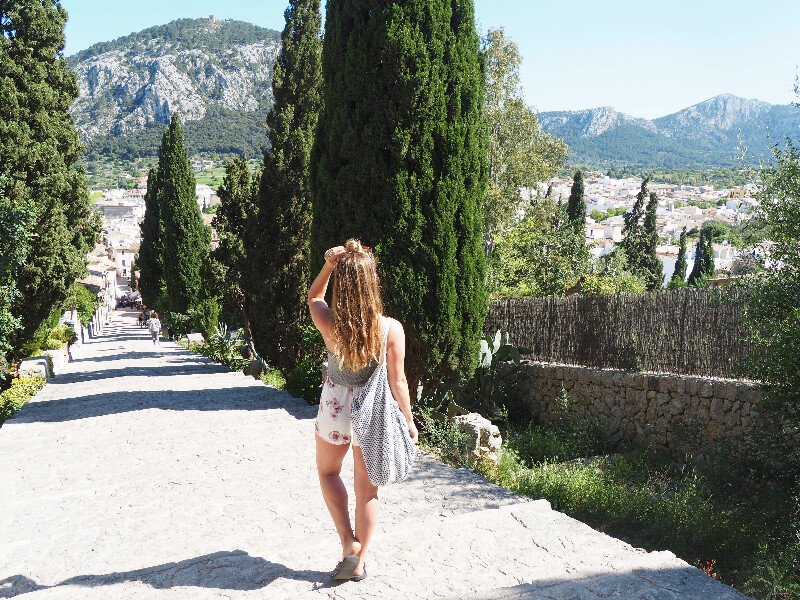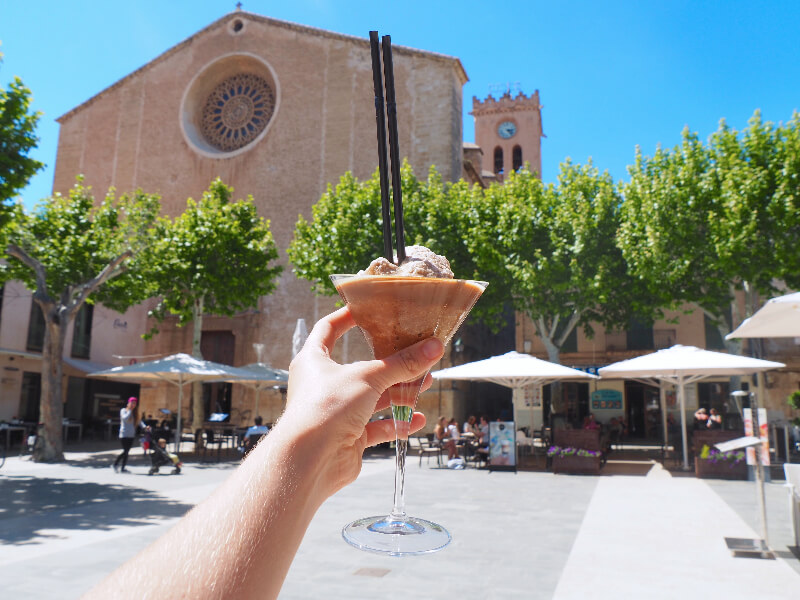 6. Saint Marie
When walking through the gorgeous streets of Pollenca with an ice cream in hand, we noticed what looked like a little church at the top of a very big hill. We also thought about how cool the view must be from up there.
On our last morning, we got up early and drove towards the bottom of it. When we could drive no further we left our car and hiked briskly up the rest. We were met by many a goat on the way before reaching a gorgeous monastery at the top with insane views over Pollenca town and the landscapes that surround it.
Mallorca road trip vibes galore!!!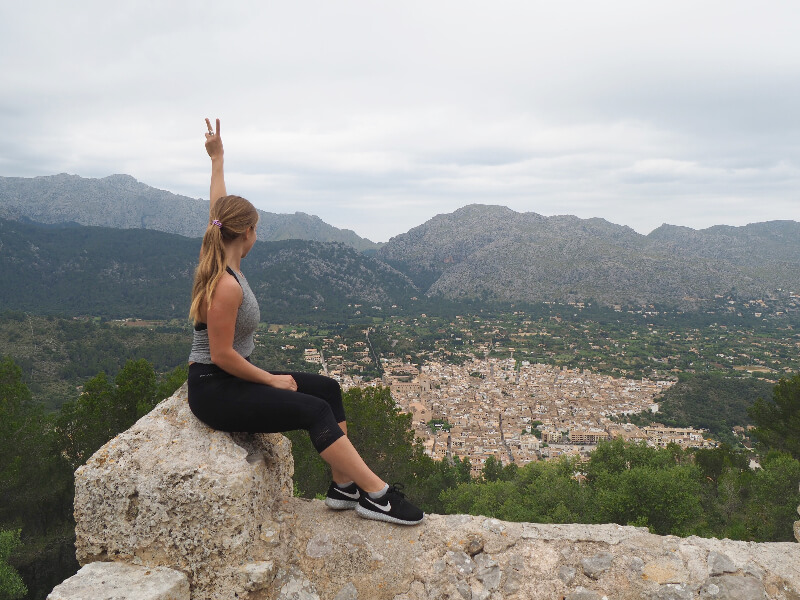 7. Puerto Pollenca
Whether you choose to admire the gorgeous shades of sea blues with ice cream as you stroll along the port, tuck into a Spanish Tapas feast at Tapas Y Punto, or wander around the Wednesday markets in the centre, Puerto Pollenca is another waterfront spot popular with tourists. One of our top spots on our Mallorca road trip.
Here you'll find plenty of waterfront apartments, cafes and restaurants… a perfect place to head in the evenings for a cocktail or dinner al fresco.
Our favourite find was a beach bar a little further down from the main hub of shops and restaurants (if you're facing the sea keep walking right). In fact, I cannot actually remember the name of it, but it was just opposite the 'Spar' shop and looks a little like the below…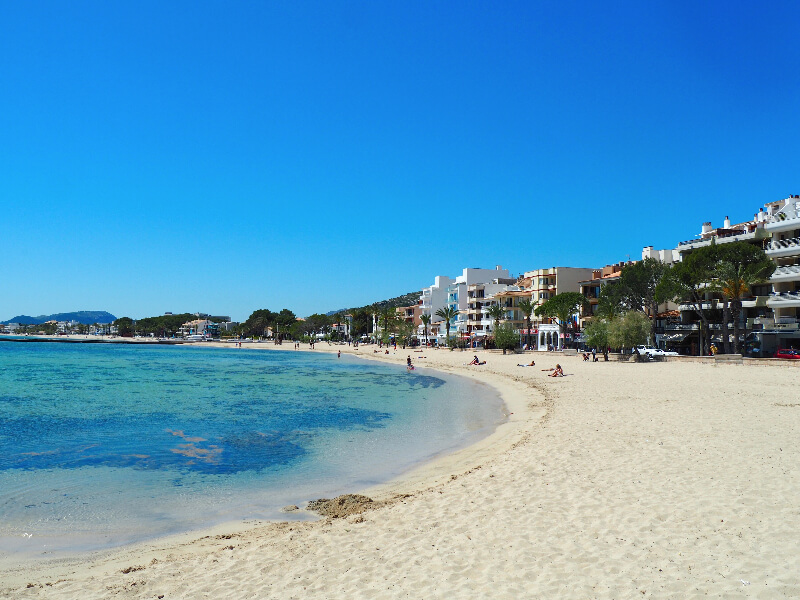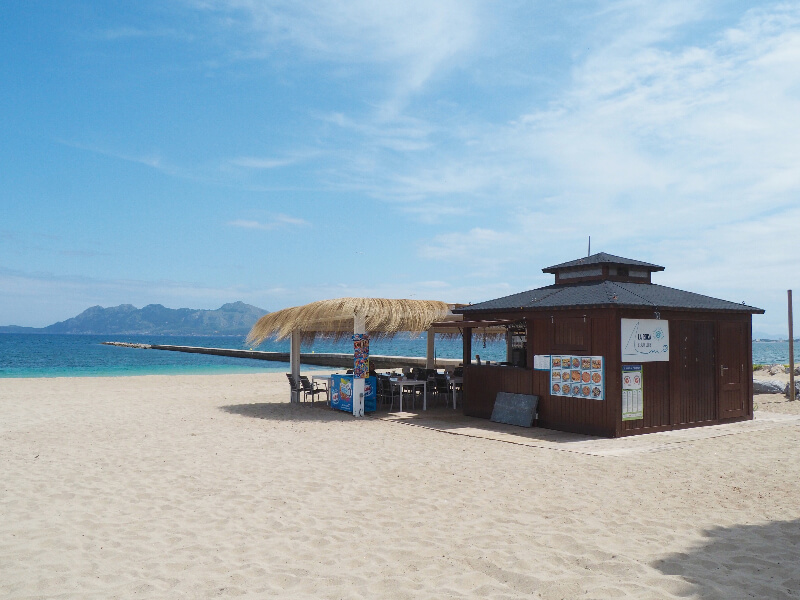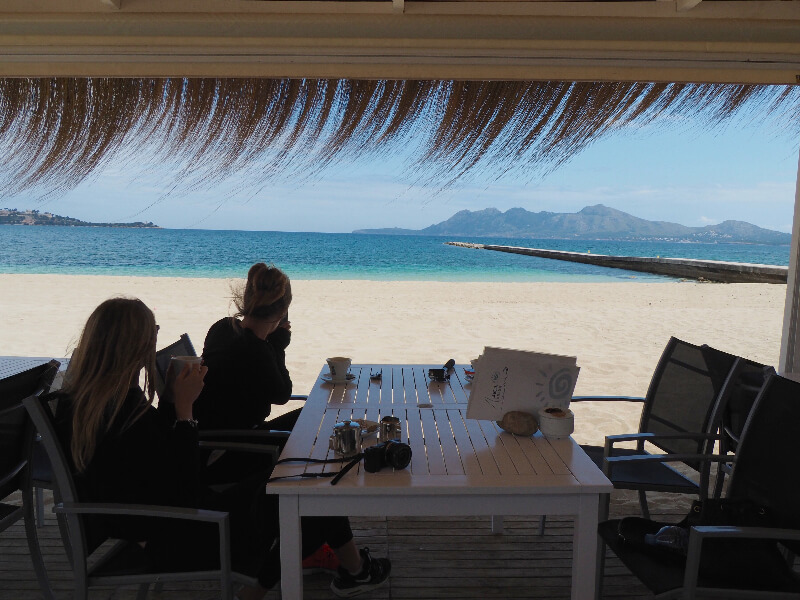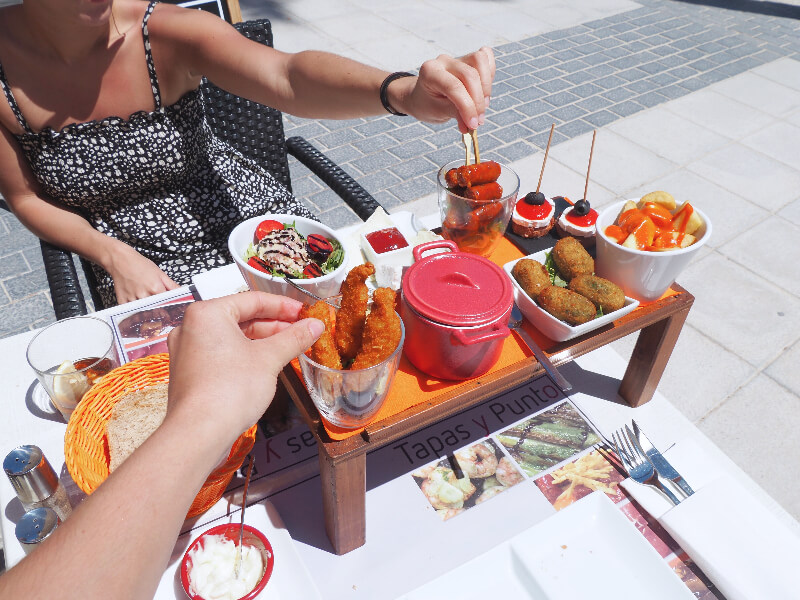 8. Formentor
And last but CERTAINLY not least, and possibly THE most perfect (and romantic) way to end any Mallorca road trip day trip or extended Mallorca road trip…
Head up to Cap de Formentor (10 minutes from Puerto Pollenca) and then continue up on the windy mountainous roads until you reach the lighthouse at the top.
Bring a picnic blanket, your favourite beverages and of course your camera for a quick snap as the sun sinks below the horizon… absolutely breathtaking!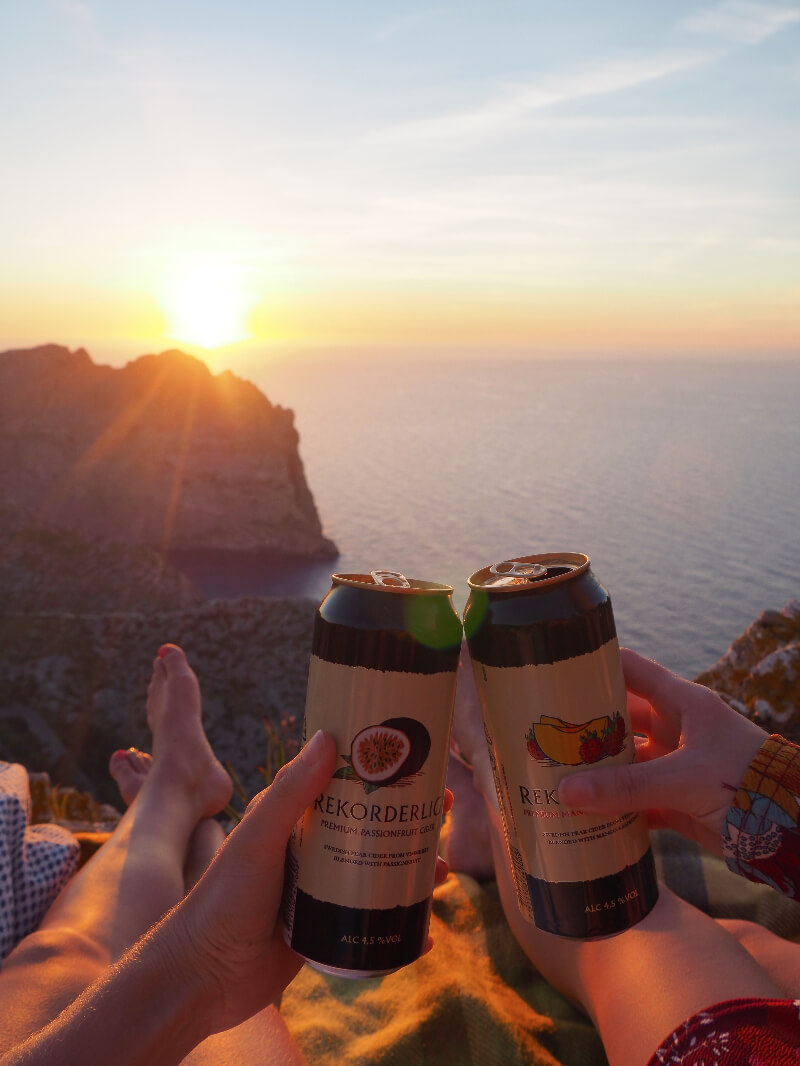 Watch my road trip come to life here…
Have you been to Mallorca?
What were your favourite spots? I'd love to know!
Love as always + happy adventuring,
Did you find this post helpful? I'd love you to share it for me.
I can't do this without you.
Pin and save this blog post for later…