Alright, your bag is packed, your boots are all tied up, and your passport is itching to be stamped…you're ready to take on Europe and start ticking off your Europe bucket list! If you're anything like me, you're a penny pincher and you'll do anything you can to find the most inexpensive way to experience this beautiful continent. This blog post is going to give you all my top tips for travelling and backpacking in Europe on a budget.
In January 2020 I boarded a one-way flight to Europe with nothing more than my backpack, ukulele, a limited bank account, and a spirit of exploration. My plan was to travel all throughout Europe for as long as I could until those funds ran out, so I was determined to find the absolute cheapest possible options for every single aspect of my trip. In looking for top tips for backpacking in Europe on a budget, I've put together everything I learned for you.
Sadly, as we all know, travel took a bit of a turn in March 2020, so my year-long excursion quickly got cut very short. However, I was able to travel to Greece, Italy, and Spain for about two and a half months and I was able to discover lots of budget-friendly travel tips that I'd love to share with y'all!
Backpacking to multiple different countries is definitely the best way to experience the beautiful melting pot of culture that is Europe. I truly believe that every person should explore it at least once in their lives and I hope this backpacking in Europe guide can help make that happen for you, no matter what sort of budget you're working with!
If you're hoping for top tips for travelling in Europe, top tips for travelling on a budget, and a guide to backpacking in Europe on a budget, this is the blog post for you!
Other travel guides you might find useful…


A guide to backpacking Europe on a budget...
1. Travel in shoulder season.
One of the best ways to save money when travelling (no matter what continent) is to visit in the off-season or the shoulder season. During the warm summer months, which is peak season in Europe, tourists from all over the world will be crowding most of those beautiful European streets. That means that prices for everything are typically skyrocketed. From food to accommodation to attractions, those destinations live off of tourists' money and jack up the prices as much as they can.
If you can handle slightly cooler weather and you're willing to risk some rain, you can make your money go much further. You will also get to experience much less crowded sights and excursions, which that in itself is a reason to adjust your travel times! There are so many fun things to do in Europe and it can be difficult to experience them all when you're also competing with millions of other people trying to do the same.
If you have the ability to, I absolutely encourage you to visit in the spring or fall, when you're still getting great weather, but dealing with less crowds and lower prices!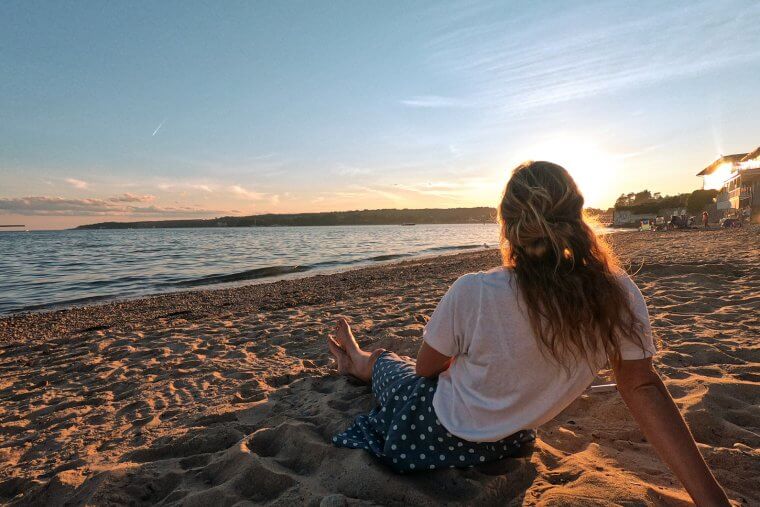 2. Book flights in advance.
Unless you're already across the pond, you've got to get to Europe somehow, right? There are so many ways to save money on flights, and here are some of my top travel tips for backpacking Europe on a budget.
First off, book early! This will be your biggest money saving guarantee. Flights can almost double, and sometimes even triple if you wait till the last minute to book. That's a lot of dollars that can be saved for more exciting adventures! As soon as you have chosen your destination, get that flight booked. Keep an eye out for flight deals and sales once you know you're ready to book – you never know what bargains you might find!
When looking for flights, I typically use SkyScanner. It finds the absolute cheapest possible flights for you. I was able to find a flight from the US to Athens, Greece for $324, which is wildly inexpensive considering it can cost sometimes over $800 to fly to somewhere within the US!!
If you have a little bit of flexibility with your travel dates, that can absolutely help you to find cheaper prices. Flying on Tuesdays or Wednesdays is typically cheaper than a Friday close to a holiday. Plan ahead and try to allow yourself some flexibility; it will save you so much in the long run, especially if you're looking at backpacking in Europe on a budget!
Another budget travel tip is being flexible with which country you fly into. You can find much cheaper tickets into Iceland compared to, let's say, Norway. Once you're in Europe, getting around to other countries is much cheaper (especially flying with Wizz Air, RyanAir and EasyJet) than getting there from another continent. If you're not die-hard set on flying into one particular country, find the cheapest one to fly into and start your European journey from there. You might even find some hidden gems in Europe that you fall in love with by exploring places that weren't originally on your list!
You're backpacking through Europe, so all your stuff is going into a backpack…..right??
Perfect!
Packing light is essential to saving money on flights. While airlines like RyanAir and WizzAir offer you very inexpensive flights and are perfect for backpacking in Europe on a budget, they make much of their profit from baggage fees.
Checking a bag? Extra fee. Bag weighs over 10kg? Extra fee. Bag doesn't fit the correct dimensions? Extra fee.
One of the best budget travel tips is to be sure to do your research before hand to see if your backpack meets all the requirements to avoid all the extra fees and leave all those unnecessary items at home! You can always hit up a few thrift stores if there's anything you're in desperate need of.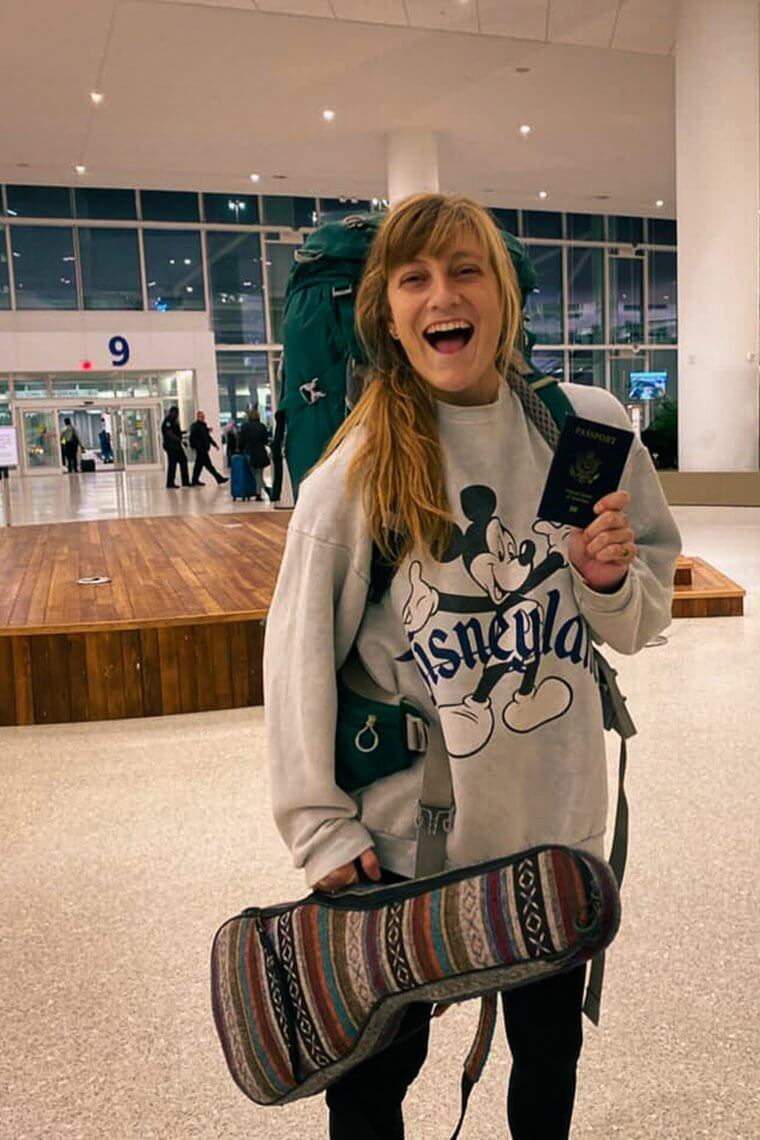 5. Research free things to do in Europe.
Europe offers a plethora of free activities, you just need to know how to find them! Free museum entry, free botanical garden walk throughs, free concerts in the park…there's always fun that can be found on a budget!
The easiest way to find these is doing a quick google search or browsing through Pinterest. There are thousands of budget travellers out there with insightful blog posts to inspire all your budget-travel desires!
My personal favorite budget-friendly activity when I travel is doing a free walking tour. Most larger cities across the world offer these and they are the BEST way to explore new places and a must-do if you're backpacking Europe on a budget. I try to jump on one of these my first day visiting a new place so I can get the lay of the land and learn all the best local tips.
They are also a great way to meet fellow travellers and maybe find some new adventure buddies! My favorite free walking tour that I've been on was in Melbourne, Australia. It was offered to five different hostels in the area, so I was able to meet so many other beautiful, wanderlusting souls who I still stay connected with to this day!
Disclaimer: while they are technically "free" tours, it is highly encouraged to tip your tour guide at the end. Spread the love!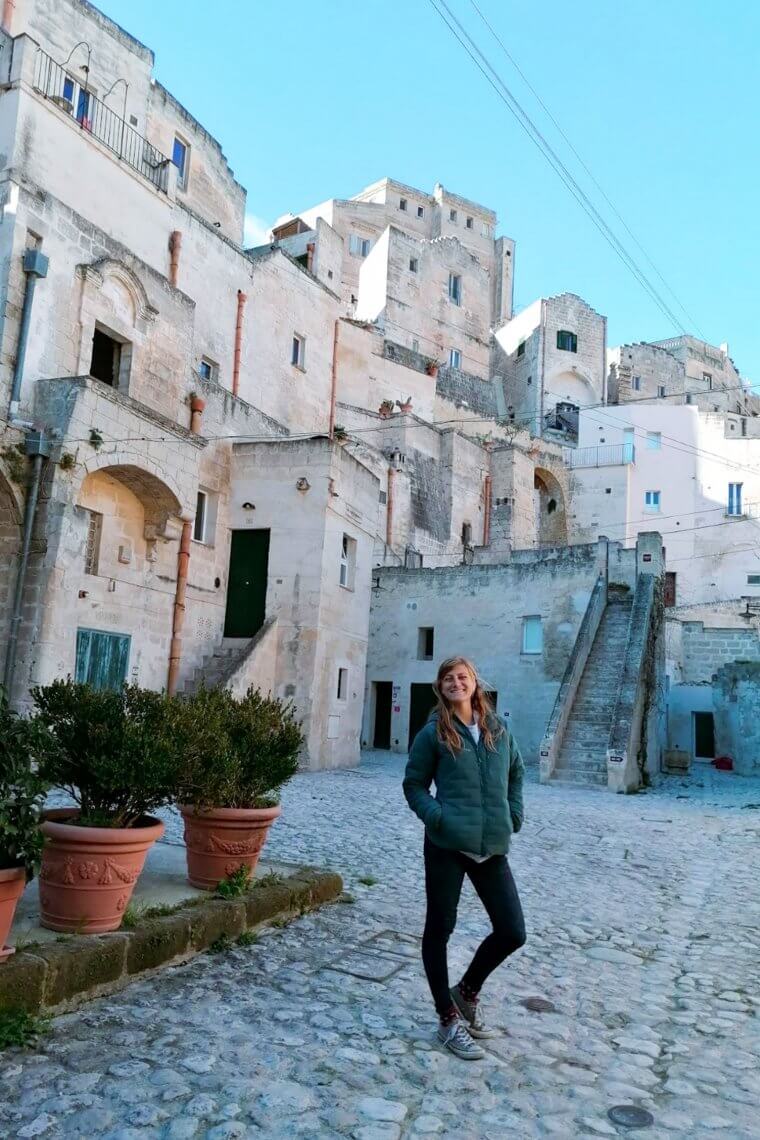 6. Exchange currency before leaving
Most countries in the European Union use the Euro as their currency. If you're planning on spending most of your time in the EU, before packing your bags, get some currency exchanged! Typically, your bank at home will offer the best and cheapest exchange rates. After ordering, it typically takes a few business days for foreign currency to arrive, so this would need to be something you plan ahead and prepare for.
You can also do a bit of research before hand to see if your bank has a foreign affiliate. If they do, you're in luck because they typically have either no or low withdrawal fees. If you must pay a withdrawal fee, it's a good idea to take out as much money as you can at that time to avoid paying those fees multiple times.
Currency exchange rates are typically out of the roof at airports, so unless you are in an absolute emergency, one of my top budget travel tips is to not exchange money at an airport.
If you're planning on traveling in Europe for a while or you're planning to visit there frequently, it could also make sense financially to open up a bank account at a widespread bank there. That way, you can avoid those sometimes-absurd exchange rates. Another option could be a multi-currency card like the Revolut card!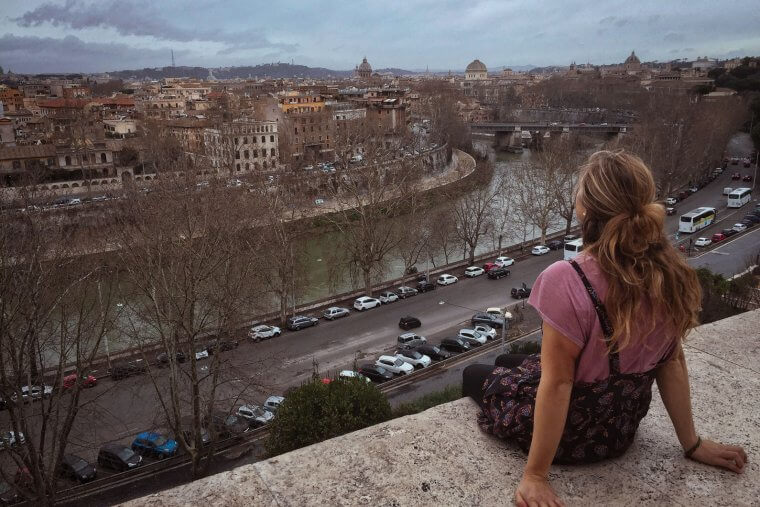 If you're a major foodie, you can just skip past this section. I'm definitely more of an eat-to-live person than a live-to-eat person. I do love getting a nice dinner every now and then, but I'd much rather save that $15-$30 for more exciting adventures! I understand many people do travel to experience other cultures and food is definitely a large part of that, it's just can easily become a major money pit.
If you buy your own food from a local market and cook for yourself, you can save upwards of $50 a day! This is one of the best ways to save money when you are backpacking in Europe. Pasta and rice dishes are typically fairly easy to whip up and they can be incredibly inexpensive. Buying sandwich supplies and a few granola bars or fruit to eat for breakfast and lunch would probably cost you no more than a few dollars a day. The amount of money you can save from not eating out can be enormous!
And just think about it…that meal that you spent $23 on lasted probably half an hour?? If you eat something simpler for a fraction of that price, you can save that $23 and use it for a sky diving excursion in Portugal, a via ferratta adventure in Italy, or a treetop AirB&B in Switzerland!
I definitely think you should eat one meal out when going to a new country to experience the local cuisine, but after you've experienced it, one of my top tips for backpacking Europe on a budget is to save the money on food and treat yourself instead to adrenaline-pumping adventures!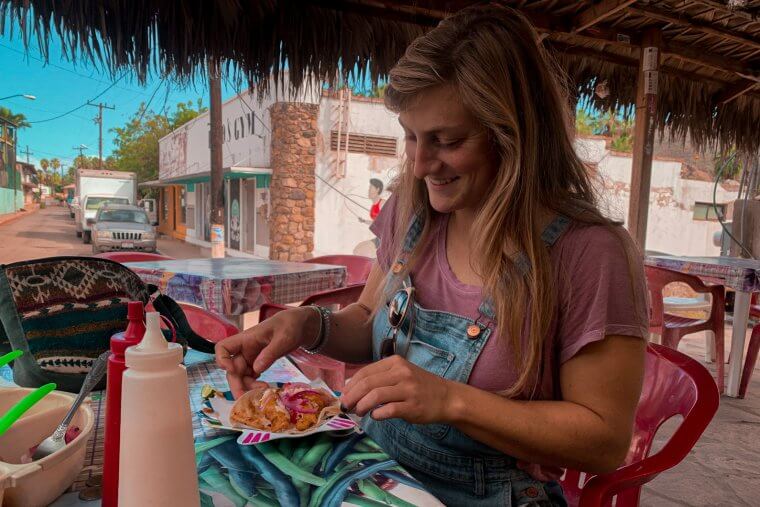 …However, I will splurge every now and then on a $1 street taco! 🙂
Hostels are definitely a backpacker's best friend! With fairly inexpensive rates, common spaces to hang out with other hostel-dwellers, and a kitchen to make your own food, hostels become havens for budget travellers.
Compared to hotels or AirB&Bs, hostels will definitely offer the best prices. They're also a great place to meet other travellers and maybe find yourself a travel crew! In my experience with hostels, I've always found other backpackers on a very similar paths as mine and we've been able to link up and go on some fun excursions together!
CouchSurfing is the single greatest tool ever created for budget travellers! It's an app you can download that gives you access to every person in the world offering their couch, spare bedroom, or backyard to travellers looking for a free place to stay for the night.
It's a $60 registration fee to become a member, but this fee gives you membership for life. If you think about it, $60 would typically get you a cheap stay for a night or two, but with CouchSurfing, it's getting you hundreds of free nights around the world for life!
I have had some incredible experiences with my CouchSurfing hosts. They are just good-hearted people helping out other good-hearted people. Most of my hosts have given me tours around their cities and showed me all the local, hidden gems, have cooked dinner for me, and have just given me an overall great experience! I use CouchSurfing for all my worldly travels and have loved every second of it! Downloading this app is definitely something you should do if you're bakcpacking Europe on a budget.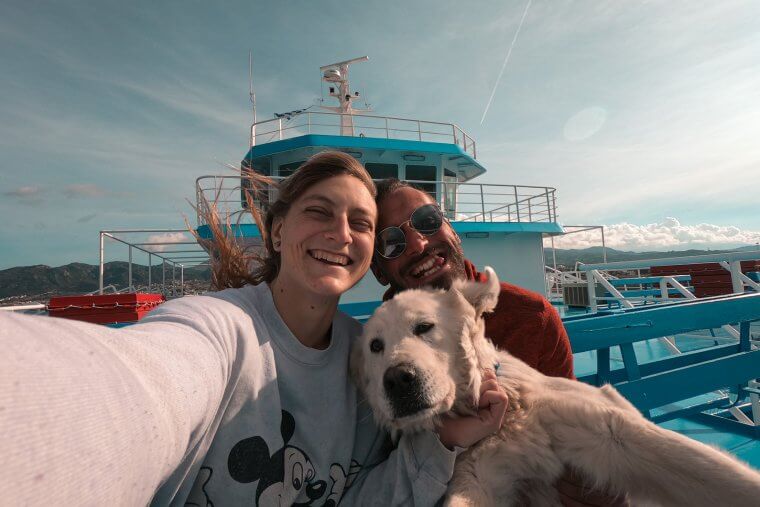 10. Do a work exchange or WorkAway.
This is my absolute FAVORITE way to travel! If you want more of a deeper, cultural travel experience as opposed to a touristy one, this is the way to do it and one of my top tips for backpacking in Europe!
During a work exchange or WorkAway you live with a host family and you receive free room and board in exchange for a few hours of work every day. This could be anything from working on their farm, to taking care of their kids, to cleaning their house, and pretty much everything in between.
Work exchanges are the best way to experience the genuine, authentic culture of the country you're visiting. You're living with locals, interacting with them in their normal day-to-day life. All of the hosts that I've lived with have taught me their language, showed me how to cook traditional meals, and taught me their own cultural dances! I've learned more from living with local families then I could ever learn in a museum and I will always choose this option over staying in a hotel.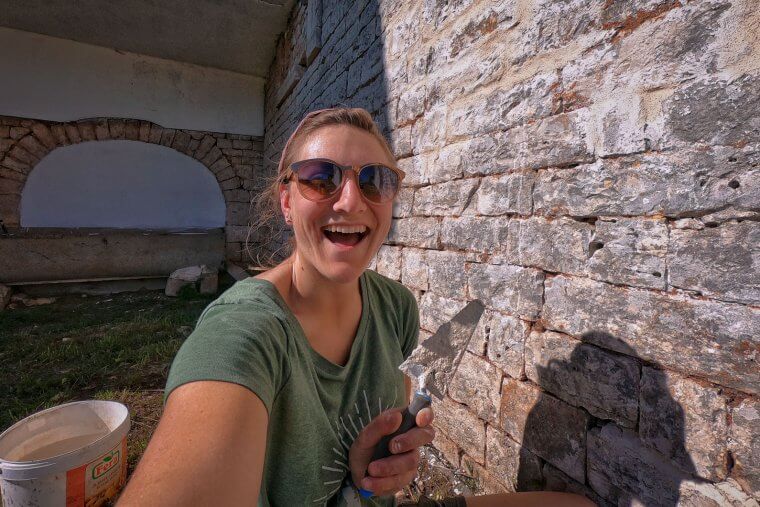 As I've learned in my last four years of travelling, opposed to popular belief, backpacking through Europe does not have to break the bank. There are dozens of ways you can see and experience the world and travel on a budget. Europe has so much culture and is home to so many beautiful destinations that deserve to be experienced and if your heart is yearning for them, don't let money stop you. Go out and experience them!
Life is way too short to spend it regretting those adventures that you wanted to go on but never got around to doing. Start doing your research, putting that extra cash to the side, and book that flight! Europe is waiting for you and I can promise you won't regret it! Put these top tips for backpacking Europe on a budget into practice now, and book that flight!


What are your top tips for backpacking in Europe on a budget?
What are your top budget travel tips? Anything you'd add?
Love as always and happy adventuring…
Did you find this post helpful? I'd love you to share it for me.
Pin and save this blog post for later…