Despite having already backpacked Bali 3 years ago, this time round I will be focusing on very different things and locations. As much as I would happily revisit everywhere I went before, I just feel there are so many places in the world to be discovered and so as a general rule I don't like to go to the same place twice.
There are, of course, exceptions to this rule.
Obvious ones being Byron Bay, Australia and The Gili Islands, Indonesia.
Sanur is a quiet little town on the west coast of Bali, with a gorgeous stretch of beach and lots of lovely local restaurants and shops to meander through.
I journeyed straight from the airport for 35 minutes in a taxi before reaching the paradise that i was staying in.
It took me all of 5 seconds to remember why I fell in love with this Island 3 years ago, and the love was reignited.
I don't think we will struggle to come to an agreement on how beautiful my room and the resort was?
There is a vibe in Bali, particularly in these quieter, less touristy spots that exudes inner peace and stillness.
A vibe that instantly makes you feel at home.
Whether it's the friendly faces, the sunshine radiating warmth through your entire body, the health conscious cafes, the stunning architecture or, just a combination of it all i don't know – but when I'm here I simply cannot contain my happiness.
It's the kind of feeling you just have to come here yourself to experience.
As for Sanur itself, it's gorgeous.
Compared to the likes of Seminyak and Kuta, Sanur is very laid back and a great place to chill out and experience the authentic Bali.
I had a wander around this morning and this is what I found…
The girls I was joining for the fitness retreat had already been in Sanur for 5 days prior to my arrival and so were well educated on the best places to eat in the village.
Based on their love for clean, organic and delicious dishes here's the spots they recommend should you find yourself here:
Soul In A Bowl
+
the Italian Gelato place (which they can't remember the name of but swear by the Salted Caramel Scoops)
Now, prepare yourself. The villa they stayed in (sleeps 6) was INSANE.
THE most beautiful place I have ever witnessed and the PERFECT spot to book for you and your friends.
I didn't take photos of e v e r y t h i n g, and the photos serious don't do it the justice it deserves but it is still ridiculously BEAUTIFUL.
3 bedrooms (2 double rooms and one with 2 singles in), kitchen, dining room, secret door with cinema room, patio lounge area, sun lounger area, outdoor BBQ pit + so much more!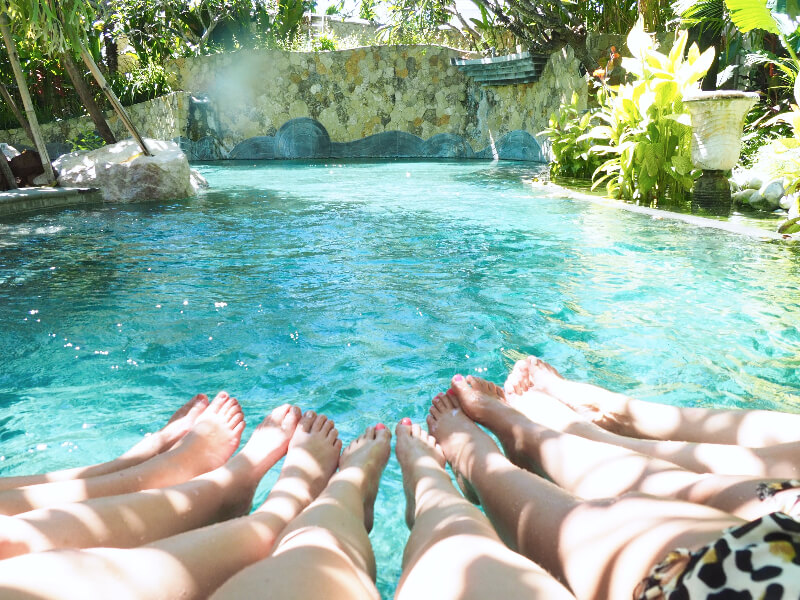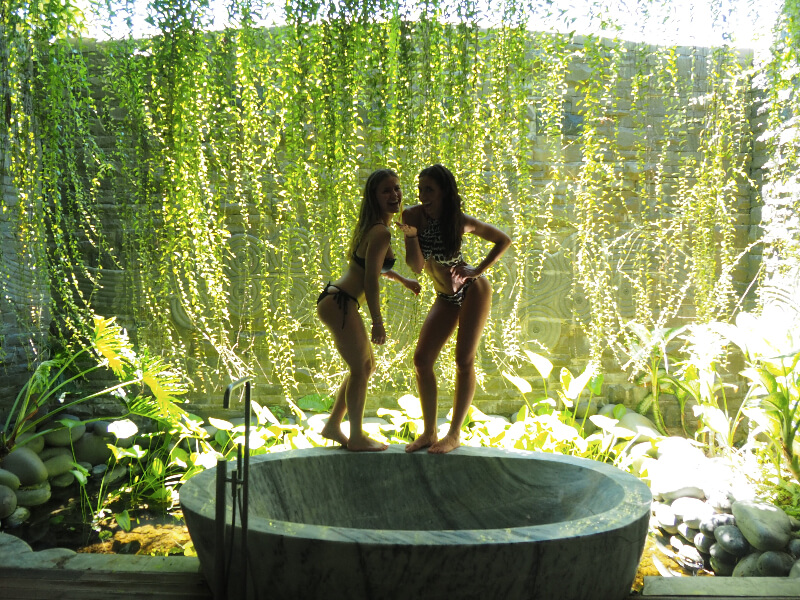 Stunning doesn't even cover it.
I will be returning to Seminyak later in the week when my best friend flies out to join me from the UK, so i will show you around properly then.
But for now, i'll tease you a lil with these gorgeous shots…