It's not uncommon that Bali is chosen as a destination when one is seeking a slower place of life and in need of an island to escape to. Bali is undoubtedly one of the most sought after tropical locations in the world and it's no wonder why. There are so many relaxing, healing and beautiful things to do in Bali.
In this post I've put together the best wellness things to do in Bali, including the best retreats I found, the best well-being cafes in Bali and the best spas. There are so many experiences beyond this list on the island but incase you're in need of some direction when it comes to things to do and look out for on your Bali adventure, this is the perfect bucket list.
If you're seeking the holistic, spiritual vibes on your adventure to Bali be sure to not miss out on Ubud, the spiritual hub of Bali. See my complete guide to Ubud here.
To be honest though, you won't adventure far without stumbling across a superfood cafe, massage salon or yoga retreat. If this is your jam, welcome to paradise.
See all my Bali travel guides here.
The best wellness things to do in Bali: The best retreats, cafes and spas
1. Spa Village Resort, Tembok
This resort sits inbetween a luxury hotel and a full retreat experience. It's the two combined but without the restrictions, time-wise, that full retreat schedules can hold you accountable for. It's stunning, it's got all the little personal touches that put you at complete ease and it's a real treat, if you fancy treating yourself.
Spa Village is on the North of the island, an area pretty untouched and there's plenty of raw landscapes and waterfalls to discover nearby should you get restless feet. I guarantee though, you'll be staying right here…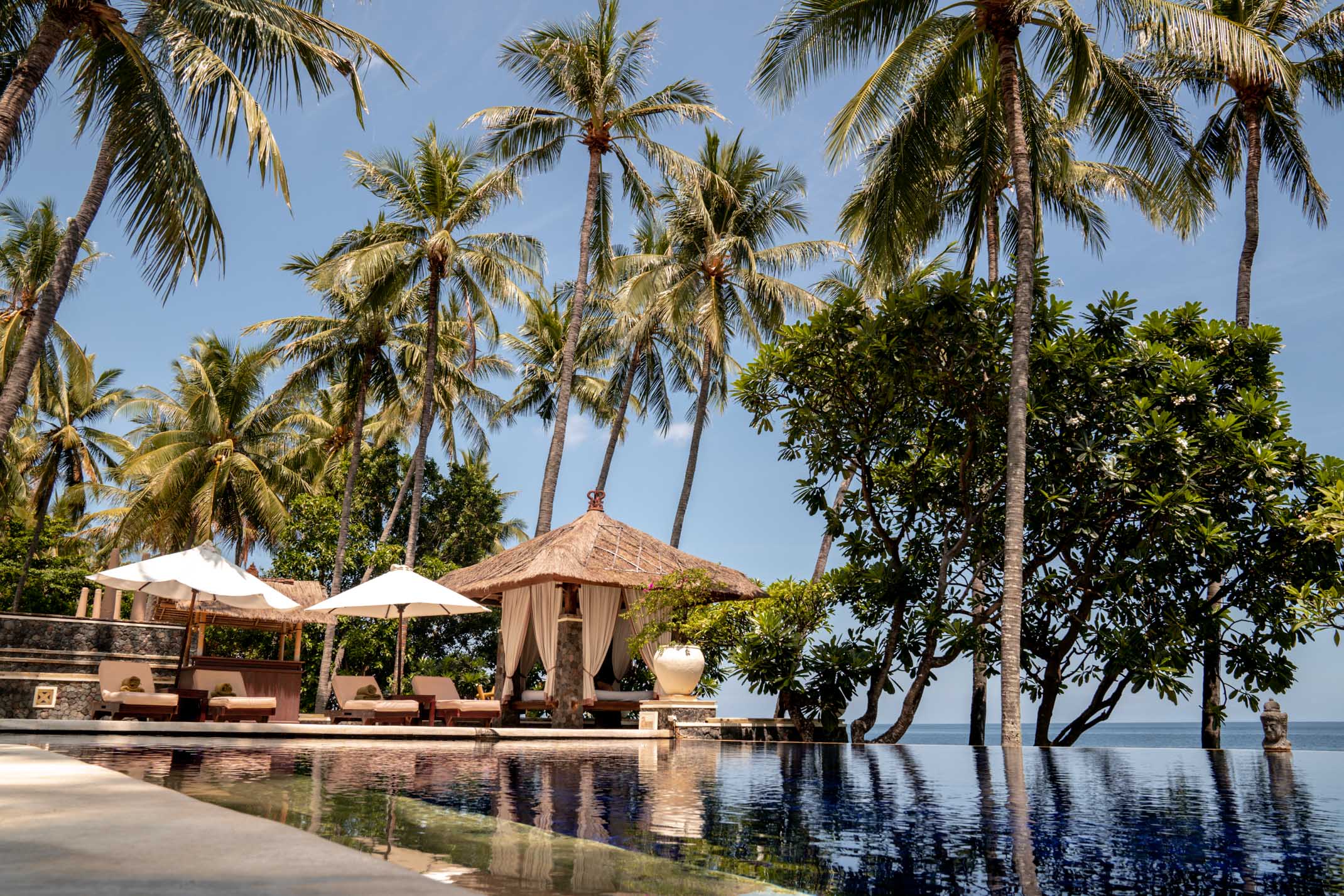 2. Essentials Cafe, Canggu
It's never that busy but it's legit my favourite cafe in Canggu. Essentials is tucked down a side road that connects the two main roads in Canggu and provides both outdoor seating and inside a/c area.
The WIFI is amazing, the menu is amazing and it's a great place to hang out / work for the afternoon.
My favourite thing though and the reason it's made it to the wellness guide? Upon arrival you get a complimentary essential water bottle infused with rosemary, a facial mist (there's a few they offer) and then a range of essential oils with different benefits to drop into your water! It's always always the little things and Essentials has nailed them.
See my complete guide to Canggu here and my guide to brunch and coffee in Canggu here.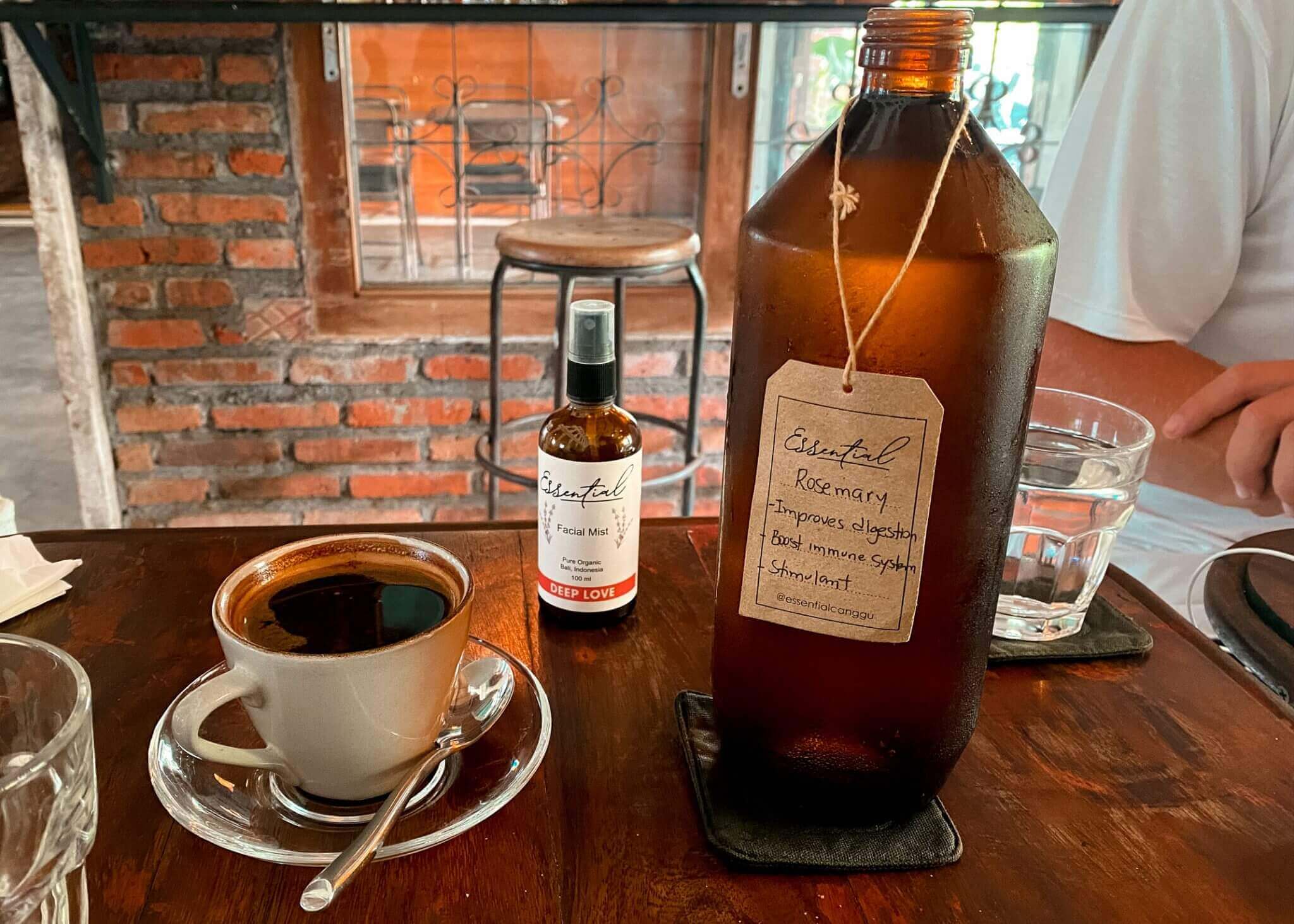 3. Floating therapy at Solace Float, Canggu
Heard of zero-gravity therapy and the incredible benefits it promises? Here in Canggu you can try this immersive experience for yourself.
Your experience will have you in a pod of your own, filled with 12 inches of warm, epsom salt filled water enabling you to float effortlessly in a body temperature solution. Ear plugs are provided to cancel out all sound, the pod has no light (there's a switch for blue light if you need it) and, well, once deprived of all your senses, it's the closest thing to floating on a marshmallow you'll get. The ideal place to meditate and clear your mind of all thoughts and stresses.
There are so many additional benefits to floating therapy which you can see here. Book your Solace Float session here.
4. Sukhavati Ayuverdic Retreat
The most wholesome healing experience I've encountered. This retreat, set on the Penet River, is a pretty luxury one in that everything is accounted for during your stay, all the tiny details and more. This experience was my first taste of Ayurverdic medicine and I'm so fascinated by it. It makes so much sense to me and I've spent every moment reading more about it since.
Your experience here at Sukhavati starts with a consultation with the Ayurvedic doctor and then your stay, however long you choose it to be, will be completely customised for the healing of your mind, body and soul as one. Your meals are vegetarian, fresh and dosha balanced. You'll have 90 minute daily treatments which are too, assigned to your particular course of 'treatment' by the doctor. I could speak for hours about this place but I'm going to dare you to try this reveleation for yourself…
If you do, you can use MOLLIE20 to get 20% off your booking on their website here.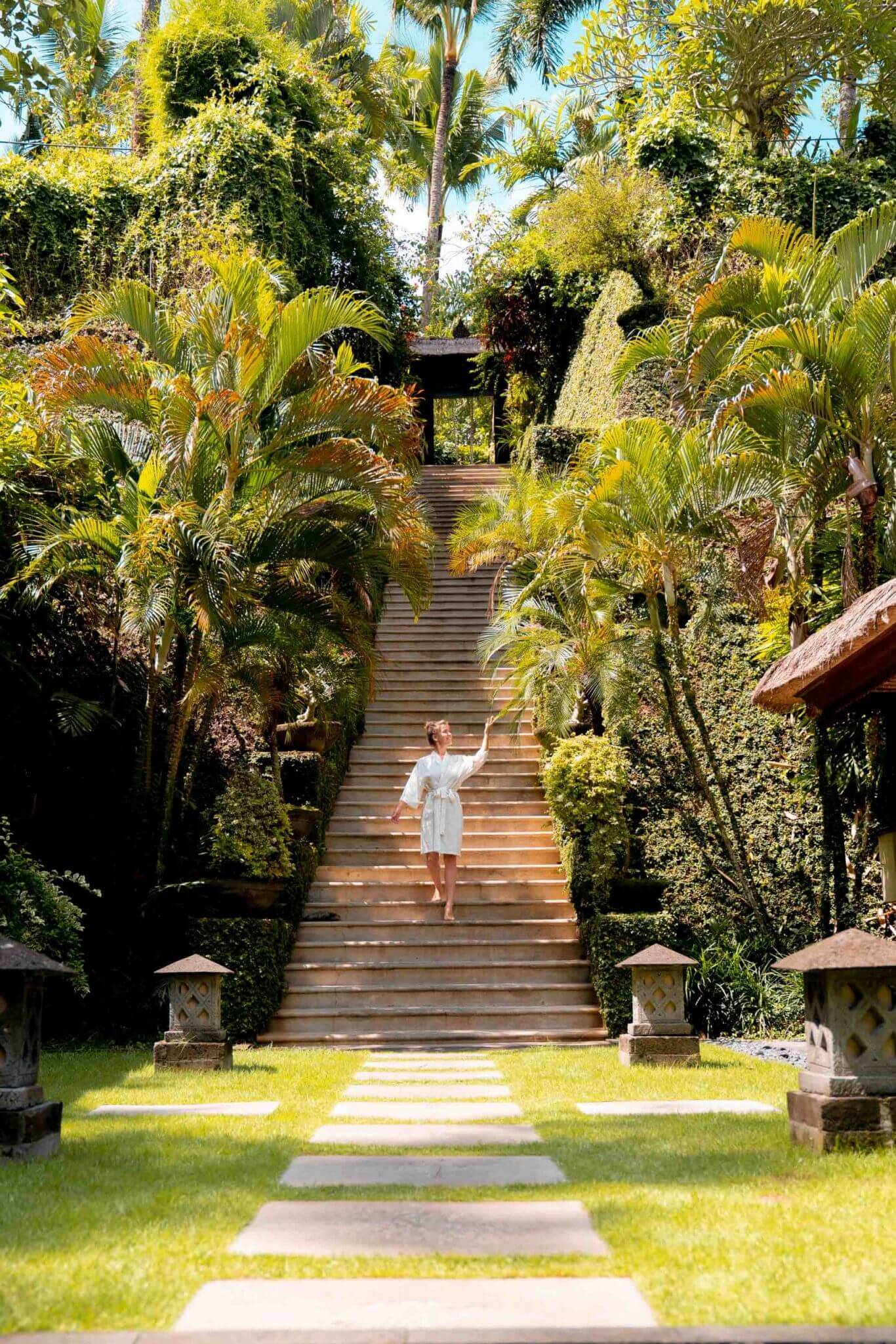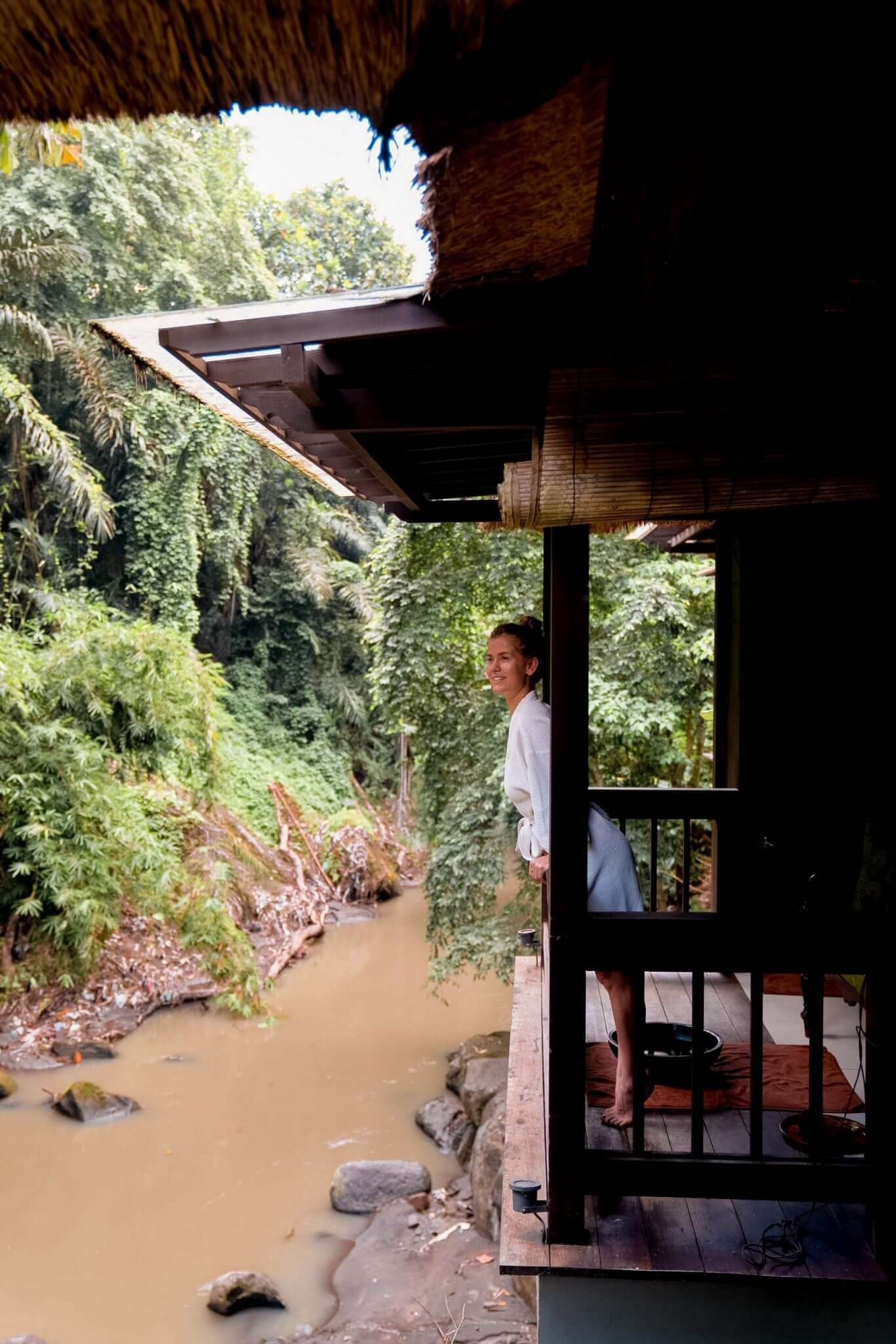 5. Detox night at Yoga Searcher, Uluwatu
Pay 220,000 IDR and dive into the ice pools, hot pools, herbal steam and infrared sauna rooms to completely cleanse your body and mind at sunset. These nights are available Tuesdays and Thursdays from 6pm – 9pm. They also light a bonfire by the outdoor pools to enjoy, the perfect place to reset and focus your mind and body.
Showers, body wash, tea, water and towels provided and included in the price.
See my complete guide to Uluwatu here. See my complete guide to brunch and coffee in Uluwatu here.
6. The Yoga Barn, Ubud
It's been there since day 1 and it's still the ultimate wellness hub of Ubud. Here at the Yoga Barn, they have a schedule filled with everything from wellness talks, Yin, Hatha, Vinyasa, acroyoga to shamanic breath work experiences and sound healing meditations. It's heaven for those seeking a soothing, spiritual surrounding.
You can drop in for a class or purchase a multi class pass if you're staying for a while. Check out The Yoga Barn schedule here.
See my complete guide to exploring Ubud Bali here.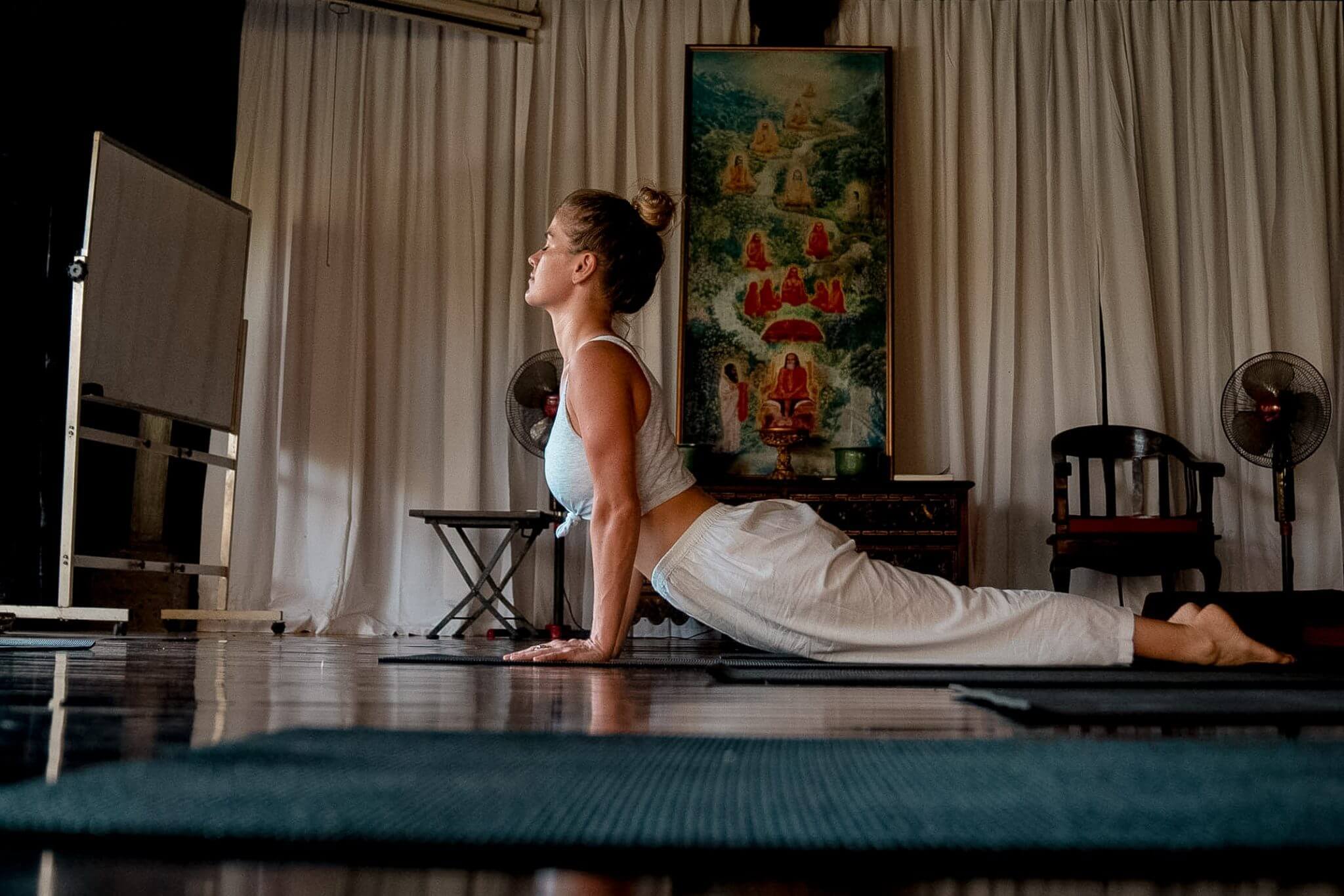 7. Lanaikea Spa in Uluwatu
Hands down the spa that provided the most consistently good massage during my two months spent in Bali. Often the thought of getting a bad massage puts you off getting one altogether, right? Recommendation is key when it comes to massages and I can highly recommend Lanaikea Spa.
I had the full Balinese body massage 2/3 times a week because at £10 it's just a fraction of the price I usually pay in London and, I'm not one to take these prices for granted lol.
It's slightly more expensive than the average massage in Bali but you get the full salon experience. Hot / cold ginger tea on arrival, foot soak, choice of essential oils and a shower option after to freshen up.
See the treatment list and more on their website here.
8. The Istana sunset spa experience
The Istana is a gorgeous space in Uluwatu, designed for meditation and health optimisation, and is a smoke, alcohol, and drug free zone. We ended up visiting because we saw an advert on the side of the road for their sunset spa experience where you pay 200,000IDR (£10) for a 4 hour access to the hot pool, ice pool, spa, sauna, steam and pool. Not only is the establishment stunning, it sits right on the cliff edge so the view is unrivalled and only enhances the already serene and calm atmosphere embodied upon entering the space. You can purchase access for a sun rise spa session, a sun set spa or a full day experience.
See all the options and events here at The Istana here.
See my guide to the best things to do in Uluwatu here
9. Taksu Spa, Ubud
I'd been to Ubud many a time before I touched down again to explore in January 2020. Not on one occasion had I heard of or stumbled across Taksu Spa but this time I did. Walking to the spa treatment room was like walking through a hidden jungle down steeps steps, across bridges and past water features all setting the calm scene that gives you all the warm tummy feels. I feel like a good massage is 60% the massage and 40% the way it's delivered to you.
Taksu Spa delivered the most wholesome experience for a couples massage and I would highly recommend it for something a little different.