When it comes to planning a backpacking trip or a holiday, it is a common wish to know exactly how much to budget per day. That's probably the reason you're here, right?
That way you can know exactly how much to save for your trip and then it reduces the anxiety about 'running out of money'. Totally understandable.
The truth is though, it's very hard to tell you exactly how much you'll spend a day because it depends on so many things.
For example…
your eating habits
how much you like to go out drinking
whether you smoke
whether you're a souvenir buyer
what kind of activities you're interested in doing
whether you consider WiFi a necessity
whether you're generous with your money (i.e. buying rounds at the bar)
All of the above will vary your spending quite significantly if you let it.
It also depends on how much you are willing to hunt down a bargain, haggle for a better price or sacrifice quality for money saving.
Sure, Bali can be done on the cheap, but it shouldn't be assumed that Bali is cheap. It still has all your pricey hotels and establishments.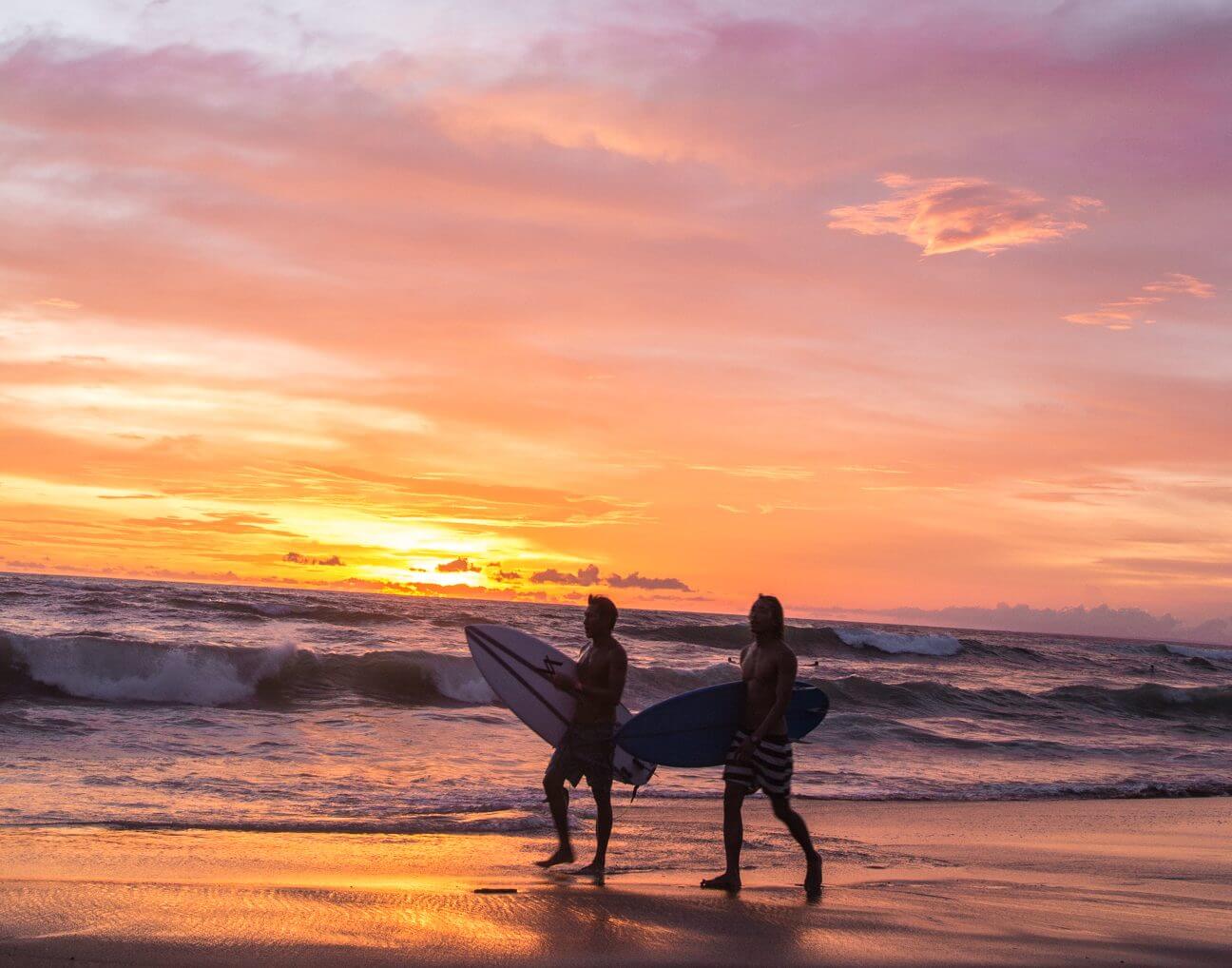 With tourism increasing and spreading throughout the country by the day, western establishments are popping up all over the show and setting an example as to what money people visiting, are capable of spending.
It's becoming more and more effort to find the cheap homestays, the authentic experiences and the 'real Bali', though fear not it is still there.
If you decide to stay in local accommodation, for example a homestay, there is likely a deal to be found the longer your stay. As for the western hotels (e.g. W Hotel) the price is the price, just as you would expect.
Bali is definitely not as cheap as it was when I visited in 2013, but when compared to the likes of Europe and the America, life here really does come come at a fraction of the price.
Here is an idea of how much to budget for your trip to Bali…
Before you get to Bali…
Visa
Free for UK residents (up to 30 day Visa) and 159 other countries. Fees for some nationalities may apply. For more information click here.
Vaccinations
Always consult your GP or nurse about jabs you may need for your travels. The NHS has lots of information about getting vaccinated before your trip. A rough guide…
Recommended vaccinations:
Tetanus / Diptheria / Polio
MMR
Hepatitis A
Typhoid
These vaccinations can be done for free on the NHS, but there can be a long waiting list. Going private is much quicker, but comes at a cost!
Also consider getting vaccinated against rabies (£120-£180 on the NHS) and taking tablets for malaria if you're going to a rural/jungle area.
Flights
You gotta get there hey. Walking just isn't an option for this one. Get good flight deals on skyscanner here.
Travel Insurance
Never travel without it. I get mine here.

When you get to Bali…
Transport
Transport in Bali is similar to the likes of the rest of Asia. The roads are pretty hectic and no one really sticks to their lanes… that's if there are any lanes. The infrastructure isn't like it is here in the UK or in the US and so taking to the roads with your own vehicle, as a tourist, is considered dangerous.
That's not to say you should scrap the idea completely though. I for one have ridden multiple scooters in Asia. You will just need to be super switched on and maybe try and avoid the busy areas and peak times to make your life that little bit easier. After all, hiring a moped is the cheapest way to get about and explore.
Example transport prices in Bali:
Cost to hire a driver for the day – 700,000IDR (inc petrol)
Moped hire for a day – 50/60,000RPH a day
Moped fuel – around 20,000IDR to fill the tank!
Accommodation
Staying in a local homestay…
Homestays are usually rooms / buildings located within the home or grounds of a local. They provide a cheap place to stay and are a great way to cut costs but remain with everything you need to be comfortable.
Price estimate £5 – £15 a night for a 2 person stay and most homestays won't be advertised online. They are honestly everywhere in Bali though so it's time to be spontaneous and just turn up to find one!
I didn't find as many hostels in Bali as I did in the likes of Australia and NZ, though there are certainly a few to be found. I absolutely loved my stay in Umahku Hostel in Seminyak which was like £6 a night – nuts!
Price estimate £4-7 a night
Staying in a hotel or villa…
You can get some great deals on stunning villas and hotels in Bali, take a browse on Booking.com or my absolute FAVOURITE accommodation source AirBnb. The AirBnbs in Bali are next level. You can get the most unique experience for a fraction of the cost of a western resort. Search here and get £15 off your first booking.
Price estimate £20-40 per night
Staying in a western resort…
There are western resorts just as there are in any other tropical destination in the world and of course these come at a cost. Don't think that just because it's Bali it's cheap! Saying that, the resorts are beyond stunning and the nature and service of the Balinese people is just gorgeous so I can imagine these resort stays are worth every penny.
Price estimate £60-100 per night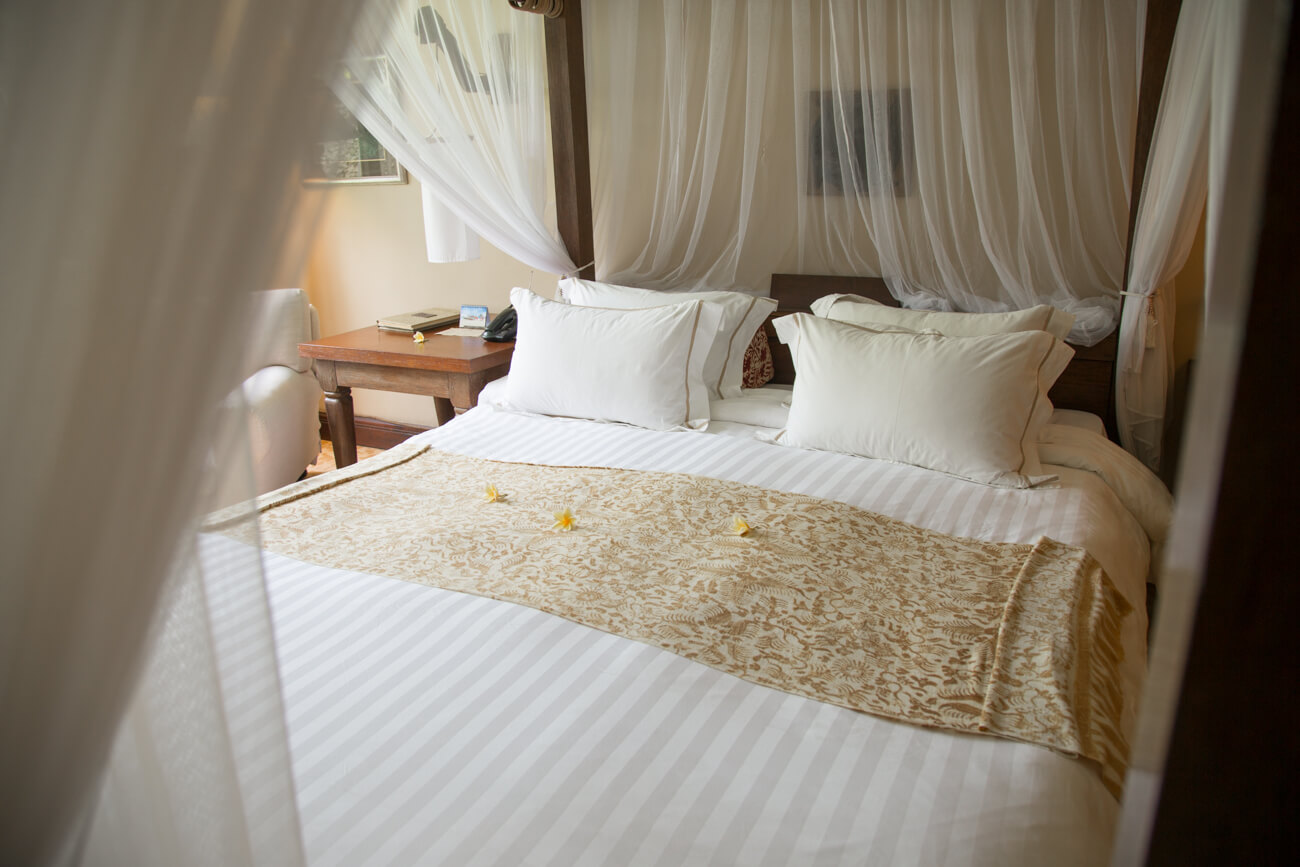 Eating and drinking out…
Bearing in mind that 10,000RPH = £0.60
Local dish in a Warung e.g. Nasi Goreng, Nasi Campur – 20-30,000RPH
Western cafe dining dish – 50-80,000RPH
Western hotel buffet dinner (seafood platters, 3 courses etc.) – 195,000 – 300,000RPH
Street Food Corn – 15,000RPH (my absolute favourite, bbq'd in front of your eyes)
Cocktail in a nice bar – 65,000-90,000RPH
Local Bintang Beer – 25,000RPH
Acai Bowl – 50-80,000RPH
Smoothies – as cheap as 15,000RPH
Other costs…
Laundry – 20,000 per kilo
Sim Card – I didn't get one but anything from $2 (super super cheap!)
Activities in Bali and what they might cost you…
Bike tour of the rice fields – £30
Entrance to Tegalalang Rice Field (make your own way there) – 5,000RPH
Massage in a street spa – 60-80,000 RPH full body
Massage in a salon – 100-150,000RPH
Yoga class – 100,000 RPH
Manicure – 40-70,000RPH
Sunrise guided hike of Mount Batur with hot springs and transfers – $40 (my experience Climbing Mt. Batur for sunrise, Bali)
Boat over to Nusa Lembongan – 500,000RPH which is a fast boat and includes pick up in Bali and drop off at your accommodation in Nusa L (See my Guide to Nusa Lembongan, Indonesia)
2.5 hour group surf lesson – £25
Night out (5 drinks) – £8-10
Moped hire for the day – 50,000RPH
PADI Open Water Diver course – 3,000,000 – 3,500,000RPH
Round up…
Minimum spend per day if you're travelling on a tight budget = £13-15
One night accommodation: £6
3 meals (local street food): £4
Extras e.g. a smoothie, ice cream, couple of beers: £3-5
Bearing in mind… If you are travelling solo and don't hunt down a hostel, the accommodation will eat into your budget as you'll be paying for a twin or double room for just one person.
Have you been to Bali?
What are your top budgeting tips? I'd love to know!
Love as always + happy adventuring,
Did you find this post helpful? I'd love you to share it for me.
I can't do this without you.
Pin and save this blog post for later…