Sanur, I find, tends to be the underdog when it comes to people recommending towns in Bali. Often, as I do, people will be quick to recommend the likes of Seminyak, Canggu and Ubud to passing travellers and backpackers.
Sure all of the above have their own appeal, but Sanur sure deserves to be a destination within Bali that you consider too for your trip.
Heading to Bali?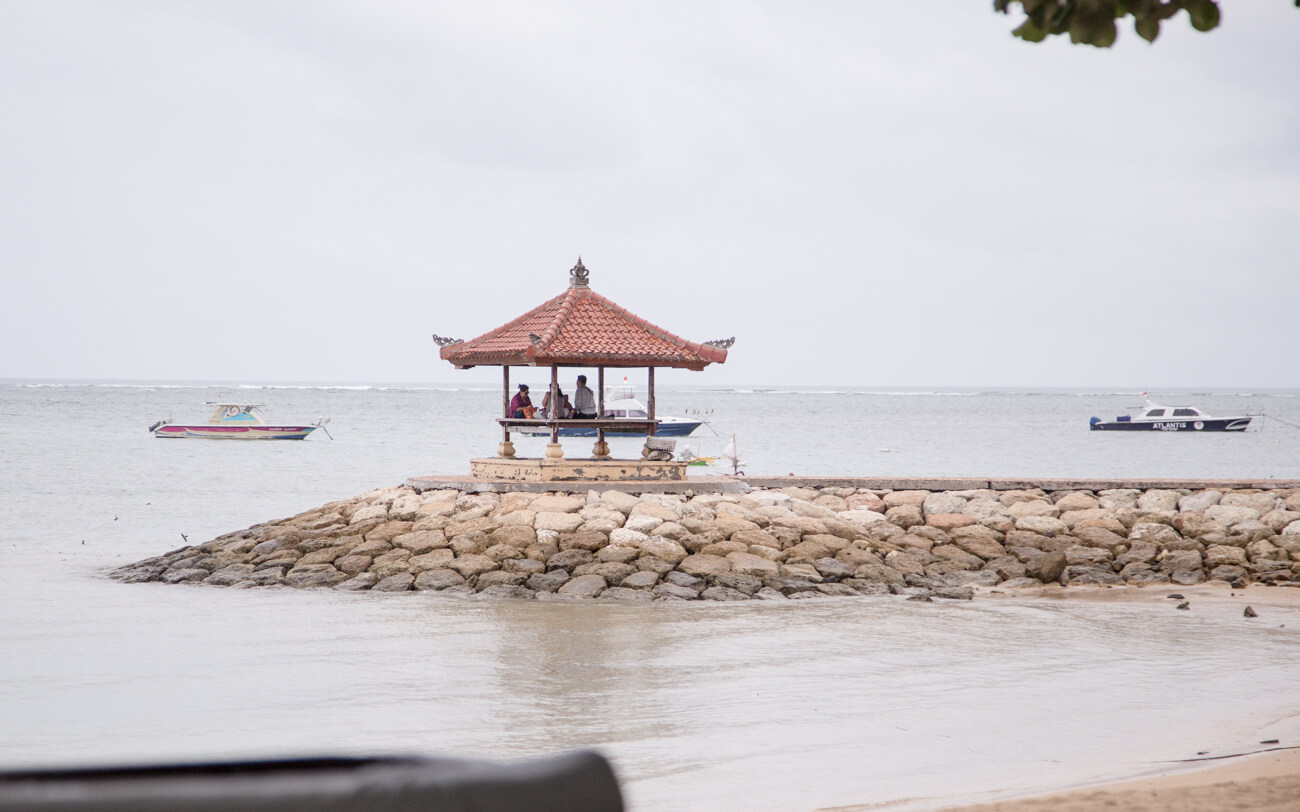 Sanur in a nutshell…
Where is Sanur?
Sanur is a town in the south and on the east coast of Bali. It's a town known as the gateway to the likes of Komodo Islands and the Nusa Archipelago….

Sanur hosts a number of gorgeous hotels and resorts, so it's a great spot to choose if you want the all inclusive Balinese experience or if you're a looking for a family holiday location…
Despite the numbers Sanur accommodates for, I find it still holds its Balinese charm.
You may disagree, but to me, Sanur was a breath of fresh air after exploring the likes of Seminyak and Canggu.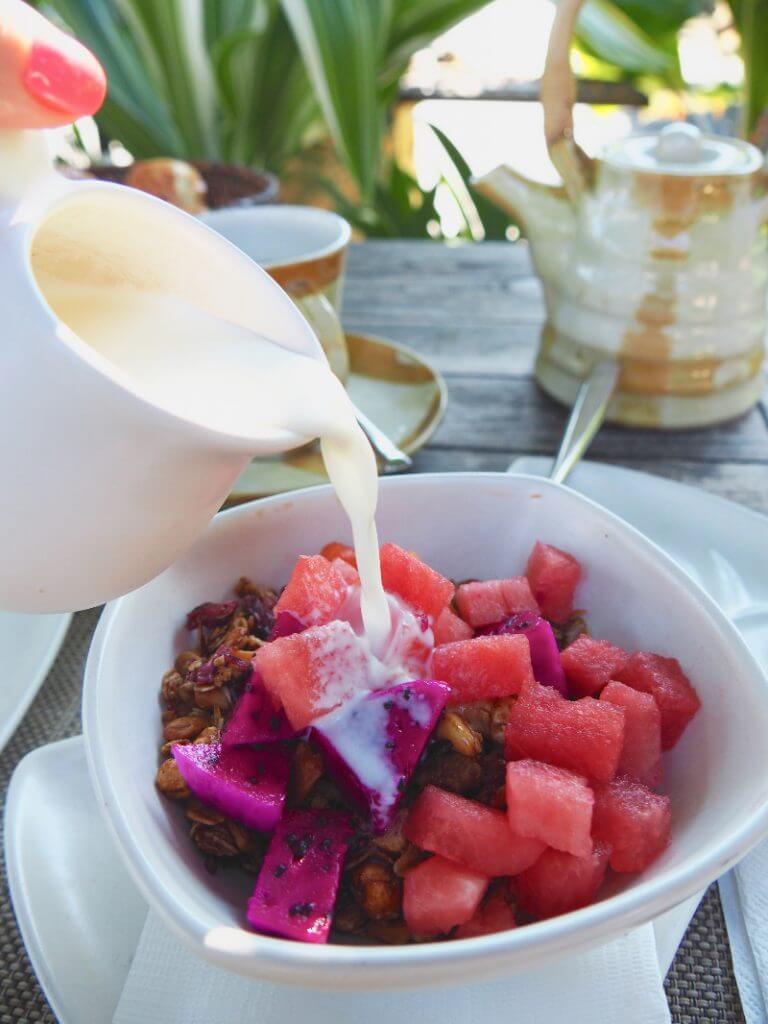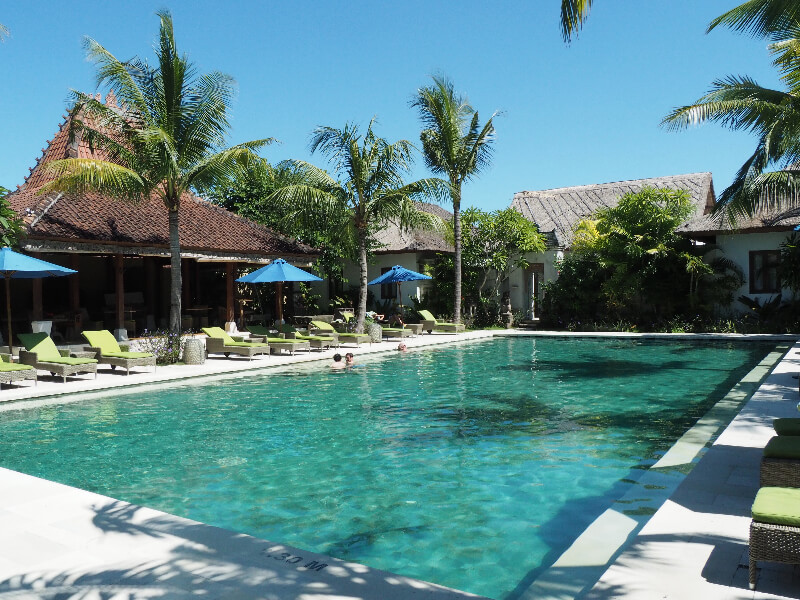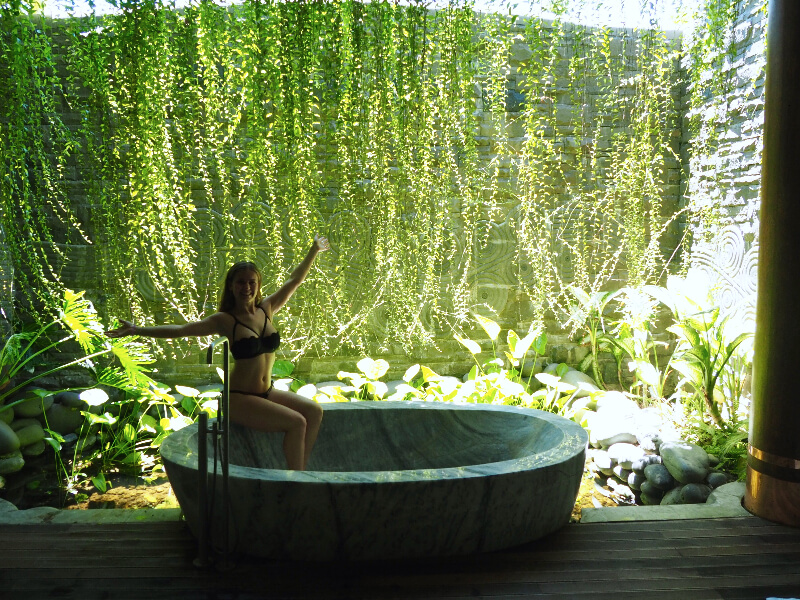 Local spas, warungs, markets and produce still fill the streets of Sanur and you can still very much enjoy Bali without masses of crowds.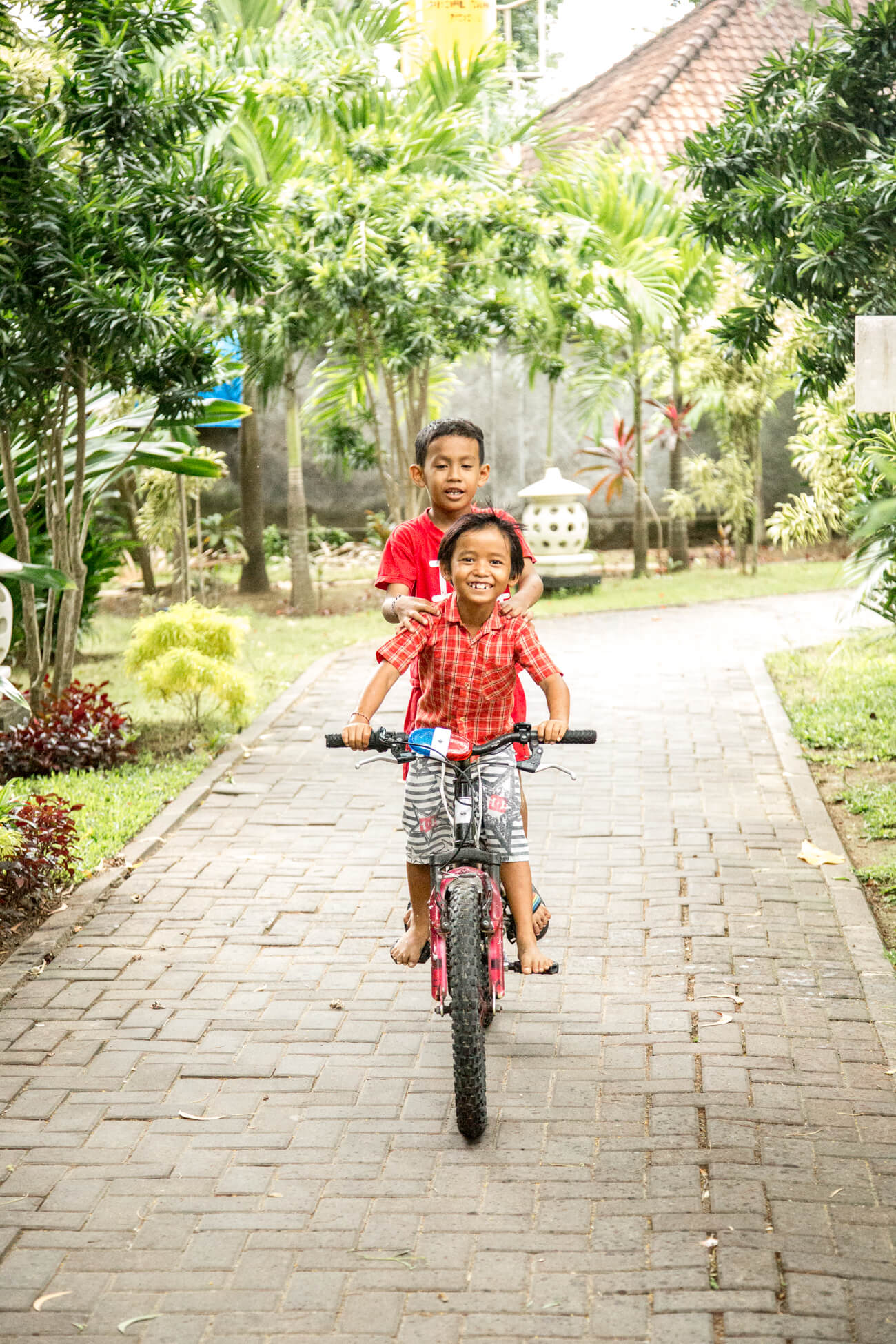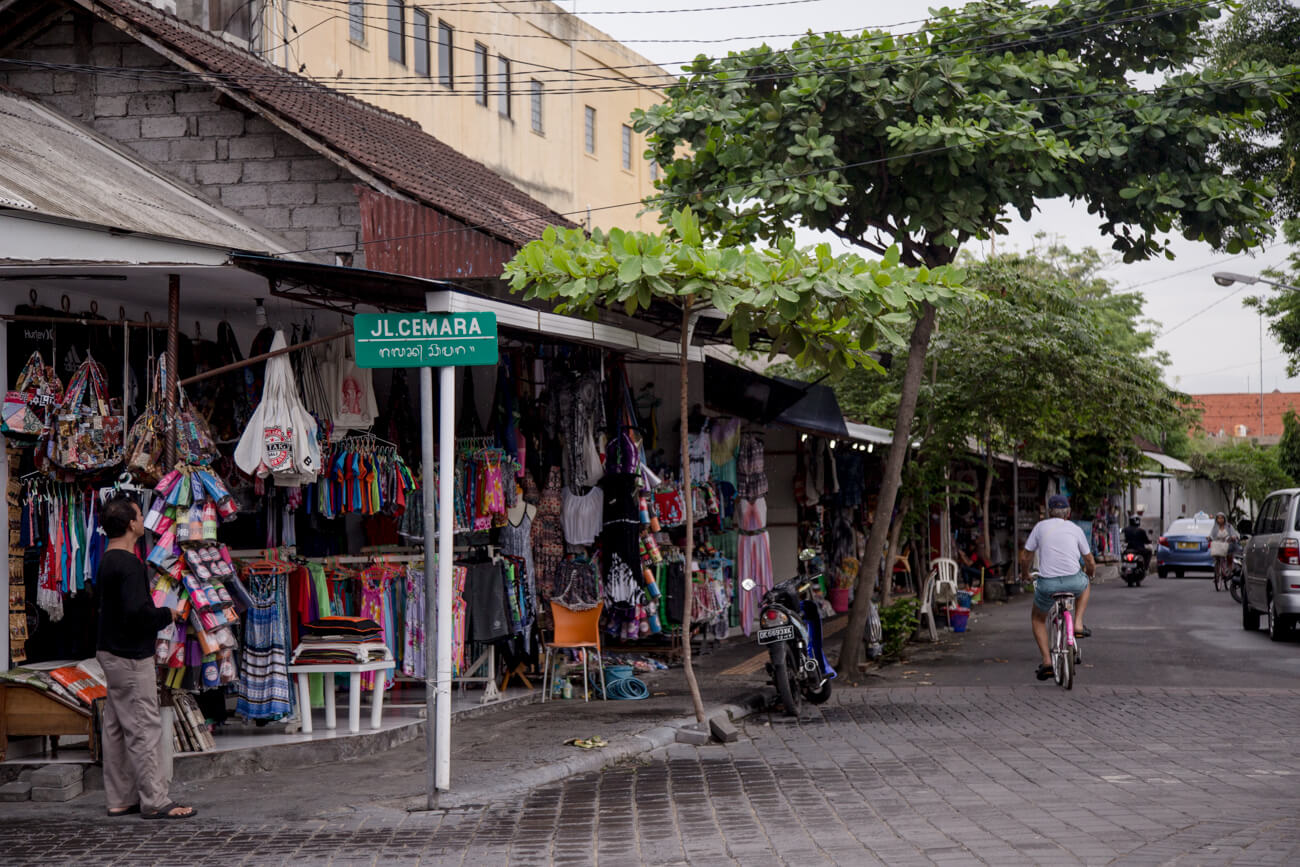 Though I enjoyed Sanur, I would definitely say that the average age of tourists here is higher than other spots in Bali. Hence why it's not usually a top choice for backpackers.
But honestly, I don't see that as a negative at all. Bar one or two, the hotels are tucked away and are self contained. So whilst Sanur hosts a lot of tourists, it doesn't feel overwhelming when you're wandering the streets.
If you're looking for a more laid back experience in Bali – Sanur is the one.
During my stay in Sanur I stayed at Rumah By The Sea – a little collection of private rooms right in the heart of the action yet tucked away in its own little paradise.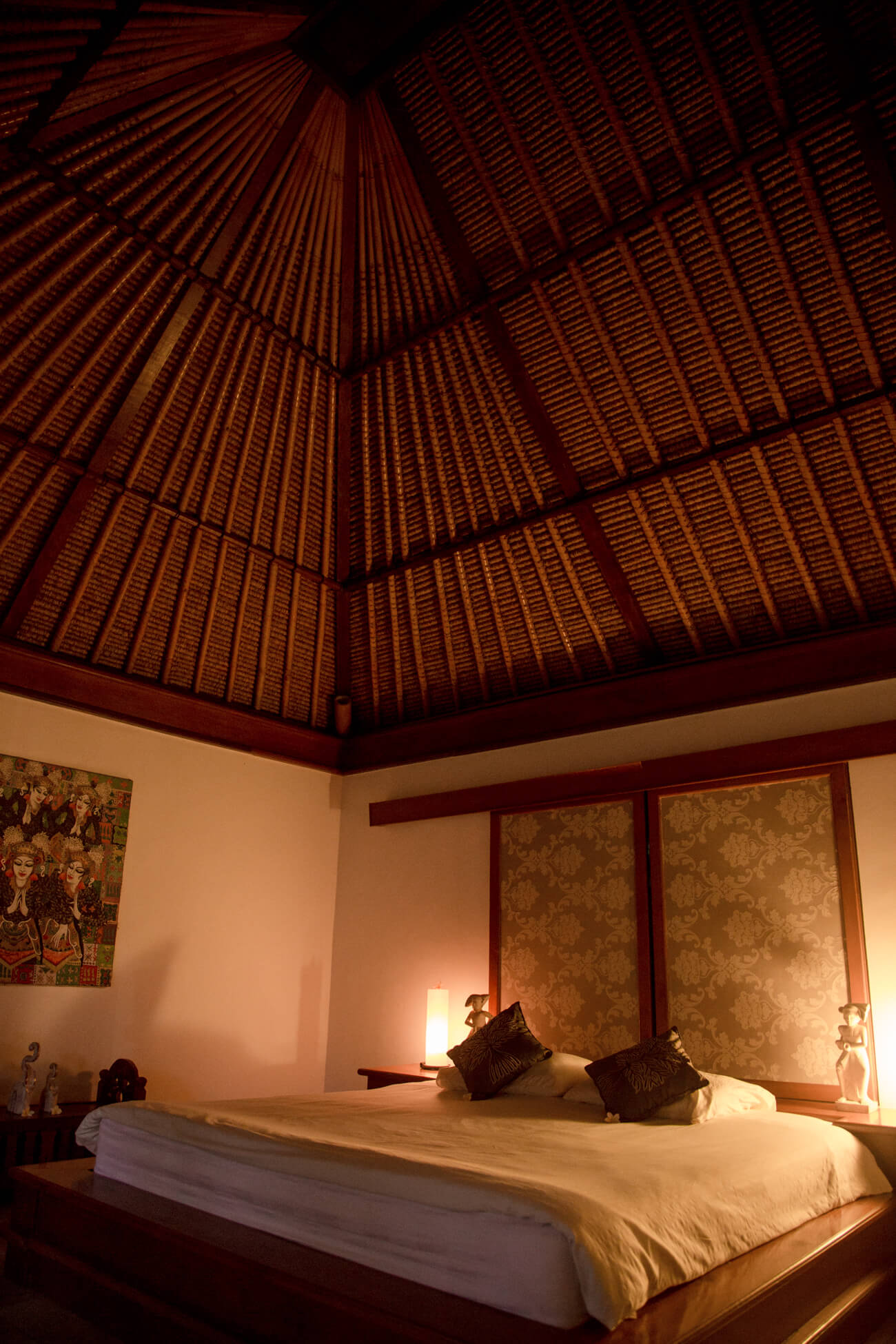 Things I love most about Sanur:
Balinese locals still own the streets. Unlike other areas of Bali, you don't feeling like you're walking into fully westernised trap.
You can access trips to Komodo Islands, Flores and the Nusa Archipelago from here. There are lots of travel agents on the streets that will sell you competitively priced tickets.
It's a great launch pad for scuba diving.
It's just a 15-minute moped ride to Serangan – an awesome surfing spot somewhere for a great 'local' experience!
There are lots of gorgeous eateries on the waterfront.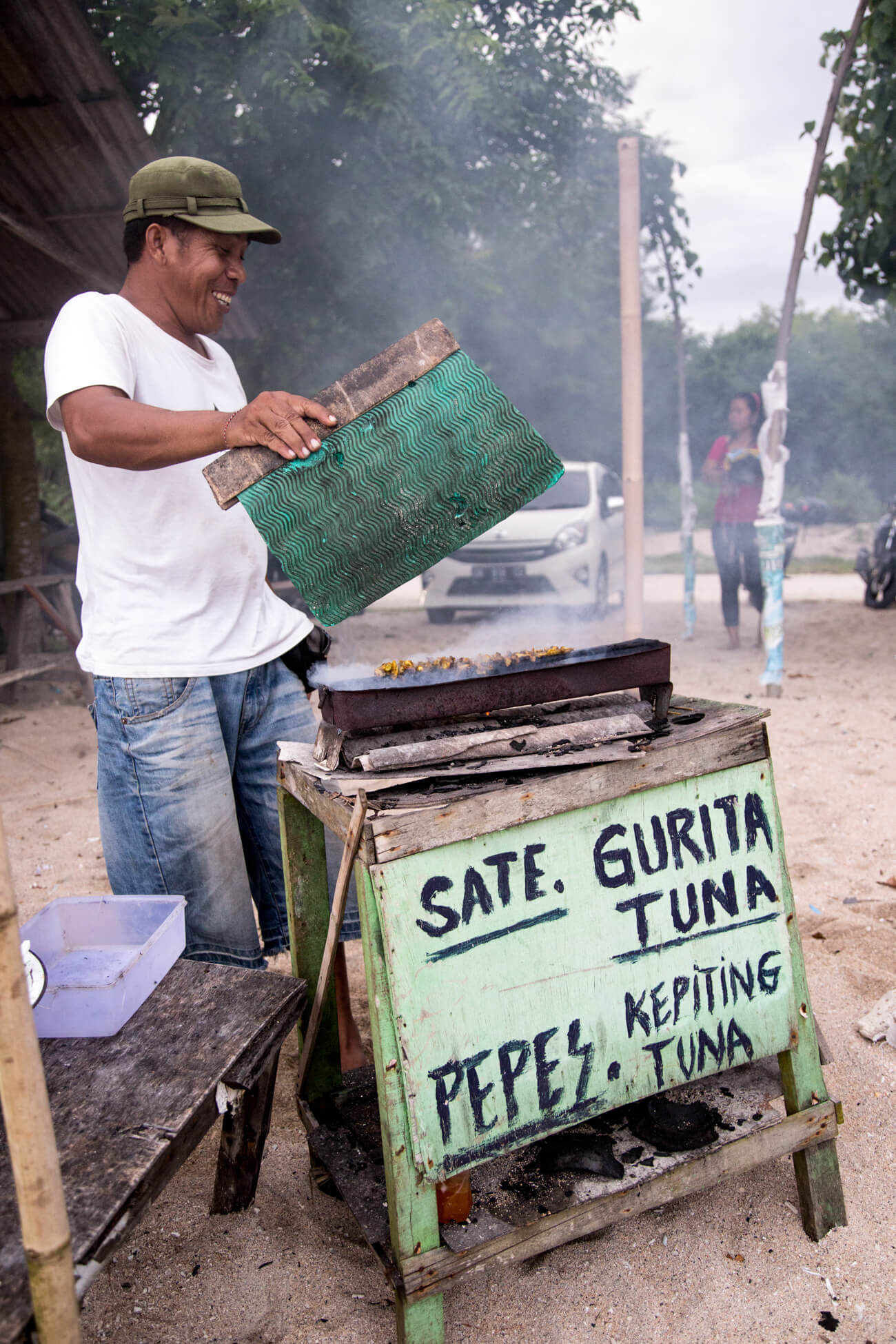 My favourite places to eat in Sanur:
Soul in a bowl – all around gorgeous healthy dishes!
Genius – the best salads I think I've ever had!!!
Warungs and seafood BBQ style dining along the waterfront
The little fruit and coconuts trucks along the water front – 15,000IDR (86p for a fresh coconut!)
Gelato at Massimo
My favourite things to do in Sanur:
1. Cycle the strip along the waterfront (there are a few gates where you'll have to hope off your bike).
2. Walk along the beach.
3. Get a fresh fruit smoothie from one of the little stalls along the sea front.
4. Have a cheap massage, pedicure or manicure at one of the spas.
5. Visit the night market and dine on some traditionally cooked Indonesian dishes.
6. Have a seafood dinner on the waterfront.
7. Water sports on the beach – perfect for families or a bit of adrenalin in an otherwise chilled town. Kitesurfing is popular here because of Sanur's strong winds!
8. Smell the roses orchids at the Bali Orchid Garden in Jalan Ngurah Rai.
9. Hire a moped and bike down to Serengan to surf or watch the surfers (Sanur itself doesn't have a great surf).
10. Get a boat over to Lembongan or the Gilis for the day or for the weekend!
11. Get a treatment at The Nest Beachside Spa!
12. Visit Museum Le Mayeur.
13. Visit the Turtle Conservation and Education Centre on the nearby Serangan Island.
14. Kick back and relax on Sanur's best beach, Pantai Indah.
Mollie's tips and tricks for visiting Sanur…
Look out for the green vans with one door open. They are the Sanur taxis and will take you up and down the main streets for a couple thousand IDR each. Easy alternative if you don't want to walk or hire a moped.
Head to Utama spice for some gorgeous Balinese gifts that you can take home for your family or keep to remind you of this gorgeous island. The incense and body scrubs are beautiful.
When booking boats over to the islands that surround Bali, check out a few of the agents before you buy a ticket. Some of them will go in at twice the price and so it's a good idea to shop around so that you don't get ripped off.