Solo travel in Southeast Asia is nowhere near as daunting as it sounds.
So many people do it and there are so many companies, hostels and tours that accommodate solo travellers, giving you a platform to meet other like-minded travellers en route. Solo travelling Southeast Asia, in my opinion, is one of the best destinations to do it in. It's filled with so much colour, culture and adventure… you just need to dedicate a little extra time for planning so that you feel confident.
There are some great tips in my top tips for travelling solo as a female in this post.
However, I get it. The idea can still be daunting, especially if it's your first solo adventure. In this post, I've teamed up with my friend Jess (@jessicacoopertit) and we have put together our top tips for solo travel in Southeast Asia, based on our own experiences…
Here are 22 top tips for solo travel in Southeast Asia…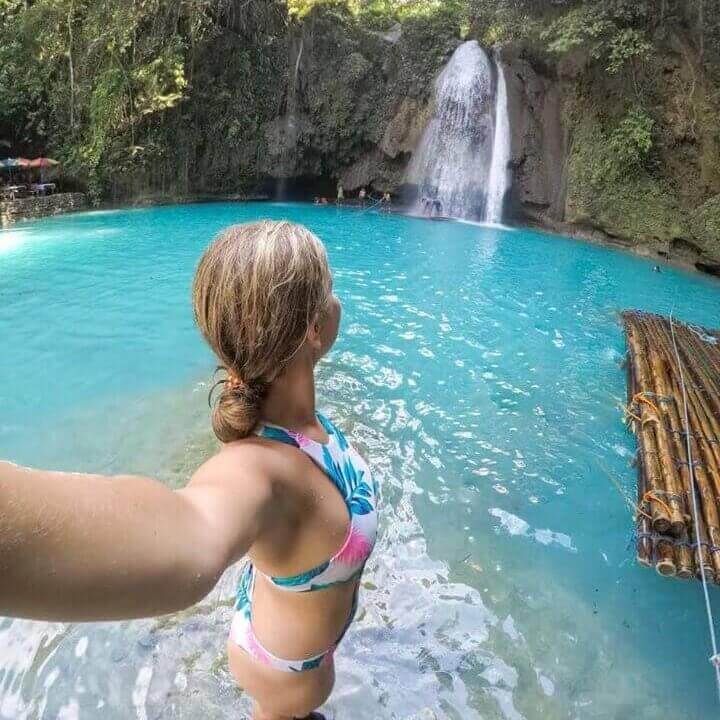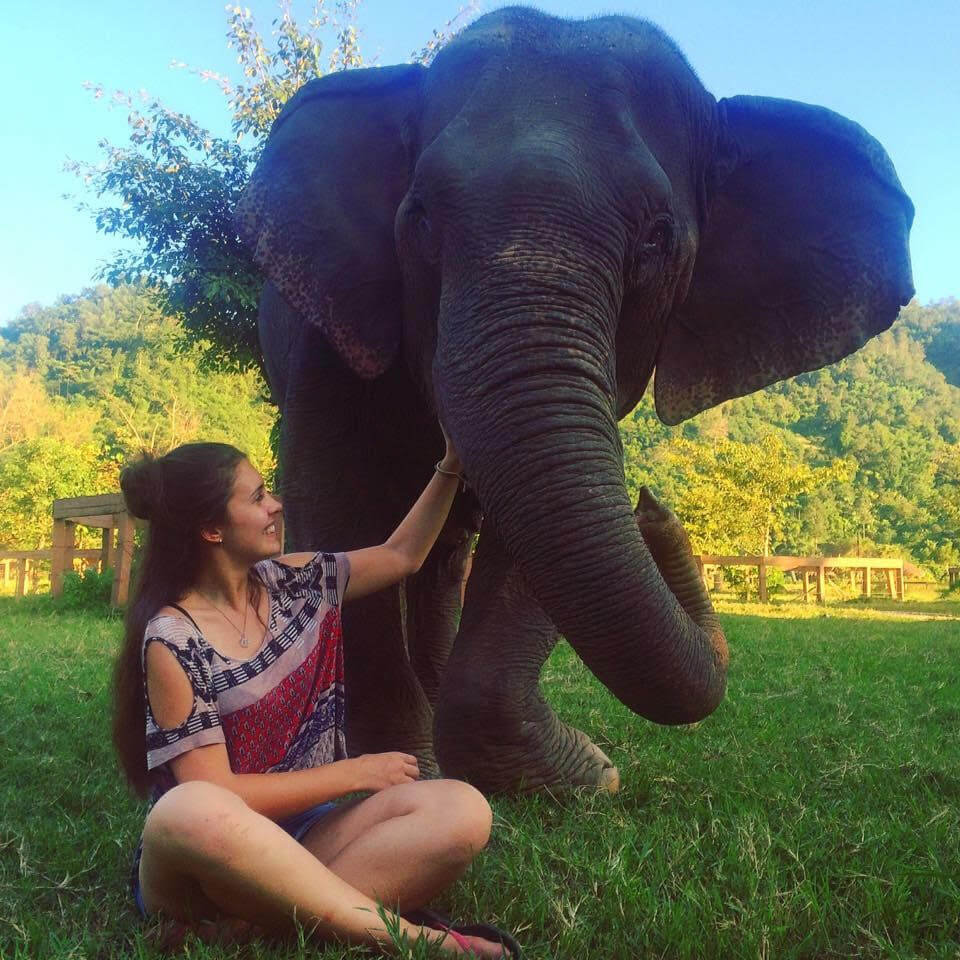 1. Spend enough time in each country.
It may sound silly, but it's very easy to want to travel in as many countries as you possibly can, even if you only have a short amount of time in Southeast Asia. Quality over quantity. It's better to really explore fewer places over longer amounts of time than it is to squeeze all of SE Asia into one itinerary!
2. Check visa and vaccination requirements.
Depending on where you're coming from, you may need a visa to travel in certain parts of Southeast Asia; check your local government website.
Each country also has their own rules on which vaccinations you need. Hepatitis A, tetanus and typhoid are all strongly recommended before travelling to Southeast Asia. Other vaccinations recommended for Southeast Asia include hepatitis B, diphtheria, cholera, Japanese encephalitis, rabies and malaria (a course of medication, rather than a jab). Check with your local doctor to see which vaccinations you need before your trip.
4. Pack light and well.
Don't pack too much as you don't want to lug it round. Getting laundry done is really cheap in Southeast Asia so you won't need as many clothes as you think! Having said that, make sure you have all the essentials. You'll only spend unnecessary money on stuff you accidentally forgot!
5. Choose a dorm that suits your vibe.
Single sex or mixed, large or small – one isn't better than the other. It just depends on your personal preferences!
If you want peace and quiet, maybe opt for a small, single sex dorm. Single sex dorms are also great for a bit of extra privacy; a room of girls aren't going to bat an eyelid at a bra!
If you want maximum encounters and party vibes, try a large, mixed dorm. Mixed dorm rooms allow you to socialise with every single type of person.
Make sure to book in advance if you have a real preference!
6. The best places to make friends are in the dorms and in the communal areas.
The dorm room itself is a small environment where you can easily start with the general 'travelling questions': Where are you from? Where have you been? Where are you heading next? Once you've started a conversation, it often leads to heading out to explore/eat/drink together, and that's how many travelling friendships start out!
Additionally, most hostels will throw themed evenings or happy hours (Hanoi Backpackers had something going on every night), which encourage everyone into the bar area to mix and socialise. After a drink or two making friends is a piece of cake. The kitchen/dining area is also a great place to chat and meet people over dinner. Chances are people will be off out for the evening after eating, so dinnertime is prime time to bag yourself an invite!
7. To choose a good hostel, do research before your trip and get recommendations from other travellers as you go.
When choosing a hostel, I check TripAdvisor, Hostel World, Hostelbookers and travel blogs to compare the top recommendations. There are usually a few that will keep popping up and then its just ip-dip-do! You can still head to other hostels to the bars if you find yours is quiet.
Additionally, other travellers will recommend hostels along the way, which makes choosing really easy.
8. Organise your own airport transfer.
It's not as easy as you might think to group up with other travellers and share a taxi to the airport. People usually already have plans in place or are so preoccupied with figuring out how to get somewhere that they do not stop to look around for fellow travellers. But there are often shuttle buses from the airport that either drop you off at your hostel/hotel or at least into the centre of town if you want a cheaper option than a taxi. Saying that, transport in Asia is super cheap, so whilst you may have to jump in a taxi alone, it's not going to set you back much.
9. It's easy to travel around SE Asia independently.
There are 'tourist shops' by the dozen on every street, selling everything you, as a traveller, will need. From bus tickets, train tickets, tours and day trips to boat parties and hostels, the agents will give you clear instructions on where to be and when. Everyone is always super helpful and accommodating, and they're willing to help with directions or advice. For tours or transport, you'll usually get picked up from your hostel (the driver will do the rounds) or you meet at the shop you booked in. South East Asia survives on tourism so they will cater to your needs.
10. Public transport is the cheapest way to get around.
Another tip for solo travel in Southeast Asia is to maximise the cheap public transport for domestic travel. Buses and train tickets are readily available for travelling around Asia and won't cost you extra as you are only purchasing your own ticket either way. Obviously it's nicer to hop in a cool (on time) taxi, so if that's you're preferred mode of transport, it's time to buddy up!
I haven't done any group organised tours in SE Asia, so Jess is going to take these ones…!
11. There are several good group tour options in Southeast Asia.
Intro Travel and TruTravels are both great group tours that run in several countries across the world. The size of the tour depends on how many people book; it could be anywhere from 3 to 20!
12. The tour is what you make it.
It doesn't have to be party, party, party if you don't want it to be! Granted, there are a lot of boozy based activities (booze cruises, bar crawls and some how a constant supply of beer) but if you don't want to do anything, they will not make you.
Additionally, with the accommodation, it was great, but not always super lively. It's down to you to decide if you want to keep the chill vibe or ramp up the party vibes with your new found friends!
13. The group tour leaders can parent you a little bit. It's frustrating, but all for your own safety.
You have to remember that they are there for your safety and well being. For example, if you want to wander off to a different bar on a night out then you would need to let them know because if something would happen to you then they would lose their job. But, they are all in their 20s and share the interest of travel and are basically there to make sure that you have an awesome time! Group tours don't restrict your freedom; these tours are more like travelling with a super organised buddy. They're also great for future tips and advice as they have usually travelled a lot themselves, and they might become some of your lifelong friends!
14. Group tours are worth the money if you don't want to plan or you're worried about going completely solo.
To have a 2-week break, where someone else is there to think about all of the difficult things (where you're going, how you're getting there, where you're staying) and the only decision you have to make is what you're going to eat, it is definitely worth the money. Yes, you could probably do it cheaper by yourself, but the benefit of having someone else think for you, allowing you to 100% relax, is priceless. Also, if you are perhaps nervous about making friends but want to meet people, tours are a great way to kick start your trip and build your confidence.
15. You can go completely solo and have just as much fun.
Sometimes throwing yourself into the deep end and working it all out yourself is the best way to learn and evolve as a person. It totally depends on what you want to gain from your trip!
TOP TIPS FOR DURING YOUR SOLO ADVENTURE
16. Be aware of pickpocketers.
Not something unique to SE Asia, but something to be aware of. Keep an eye on your valuables in busy areas!
17. Street food is really cheap and good for saving money.
Do as the locals do and eat the street food! You'll spend a lot of money if you try to eat a western diet in Southeast Asia.
18. Don't drink the tap water.
With the exception of Singapore, you shouldn't drink the tap water in Southeast Asia. Take a reusable water bottle, as most places will have a system for refilling your bottle. Shop my refillable water bottle here.
19. Bargain and negotiate for a good deal.
One of my top tips for solo travel in Southeast Asia is to haggle. Prices are less fixed here than they are in the UK or the west. Put your bargaining powers to good use and see if you can get yourself a better deal!
20. Travel ethically and responsibly.
If we want to keep travelling around beautiful parts of the world, we have a responsibility to look after it. Top tips for ethical travel include…
Leave no trace – clean up all your rubbish.
Avoid animal exploitation (rides, shows, etc.).
Avoid human exploitation (trips to 'watch the locals' in a village, etc.)
Be aware of voluntourism and check that the money you put into volunteering goes to the locals, not a big western organisation.
21. Get a local SIM Card.
Not only will you save a lot of money on data roaming, but you'll be able to keep in touch with home easily. This is good for your safety, as well as curing any homesickness before it becomes a big problem!
22. You are likely to get homesick at some point on your trip. Recognise and acknowledge the feeling, and try to work through it to enjoy the rest of your trip.
To avoid homesickness, my top tips are…
Talk to everyone. People that you would never expect may become lifelong friends!
Only spend time alone when you need alone time. Alone time can be a blessing, but if you can feel homesickness creeping in then try and surround yourself with positive people as a distraction.
Stay in touch with home. They're there to chat to you and support you, but remember they miss you too and they just want to see you enjoy yourself!
If it really gets too much, remember you can change your plans and go back home.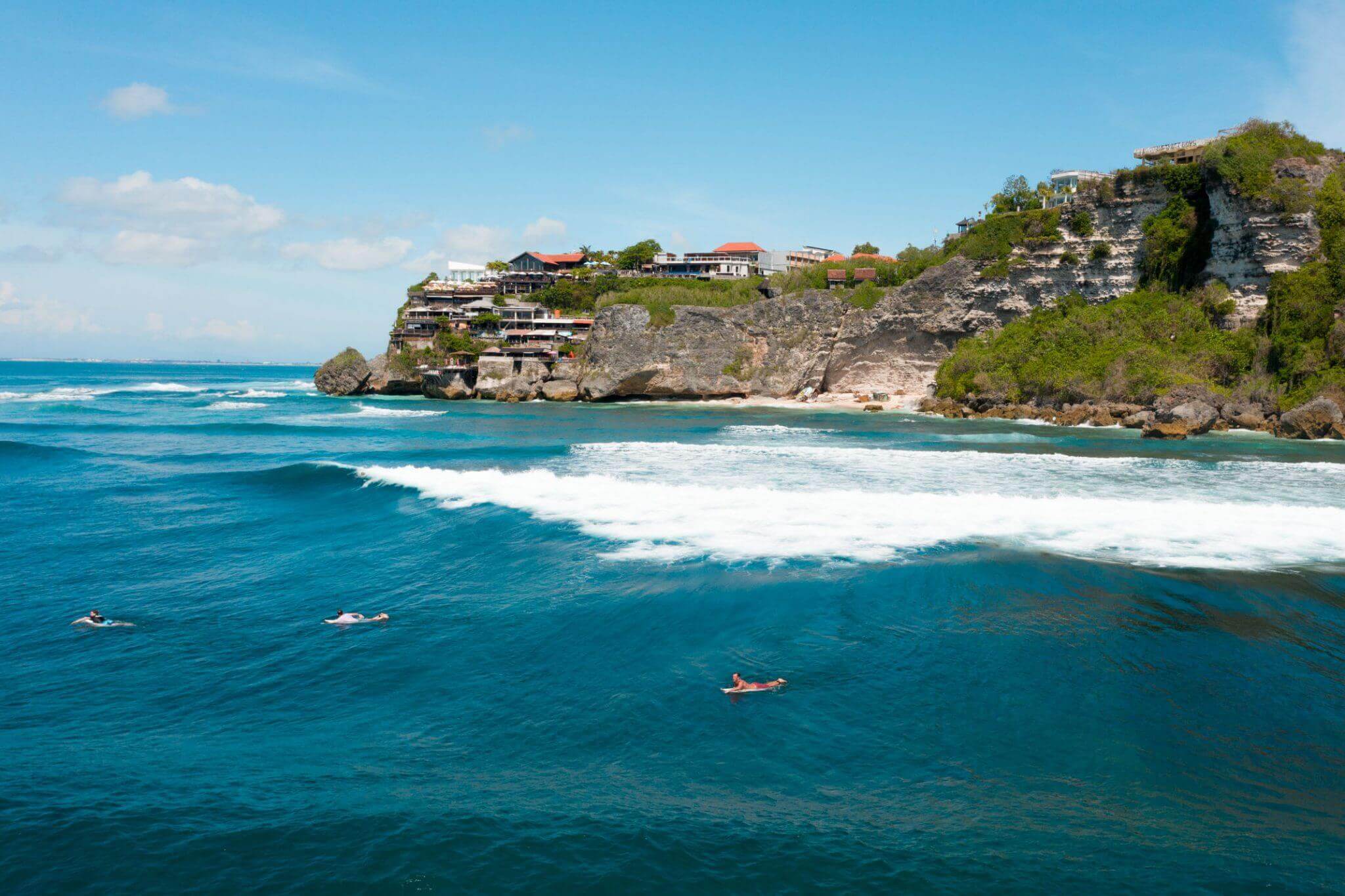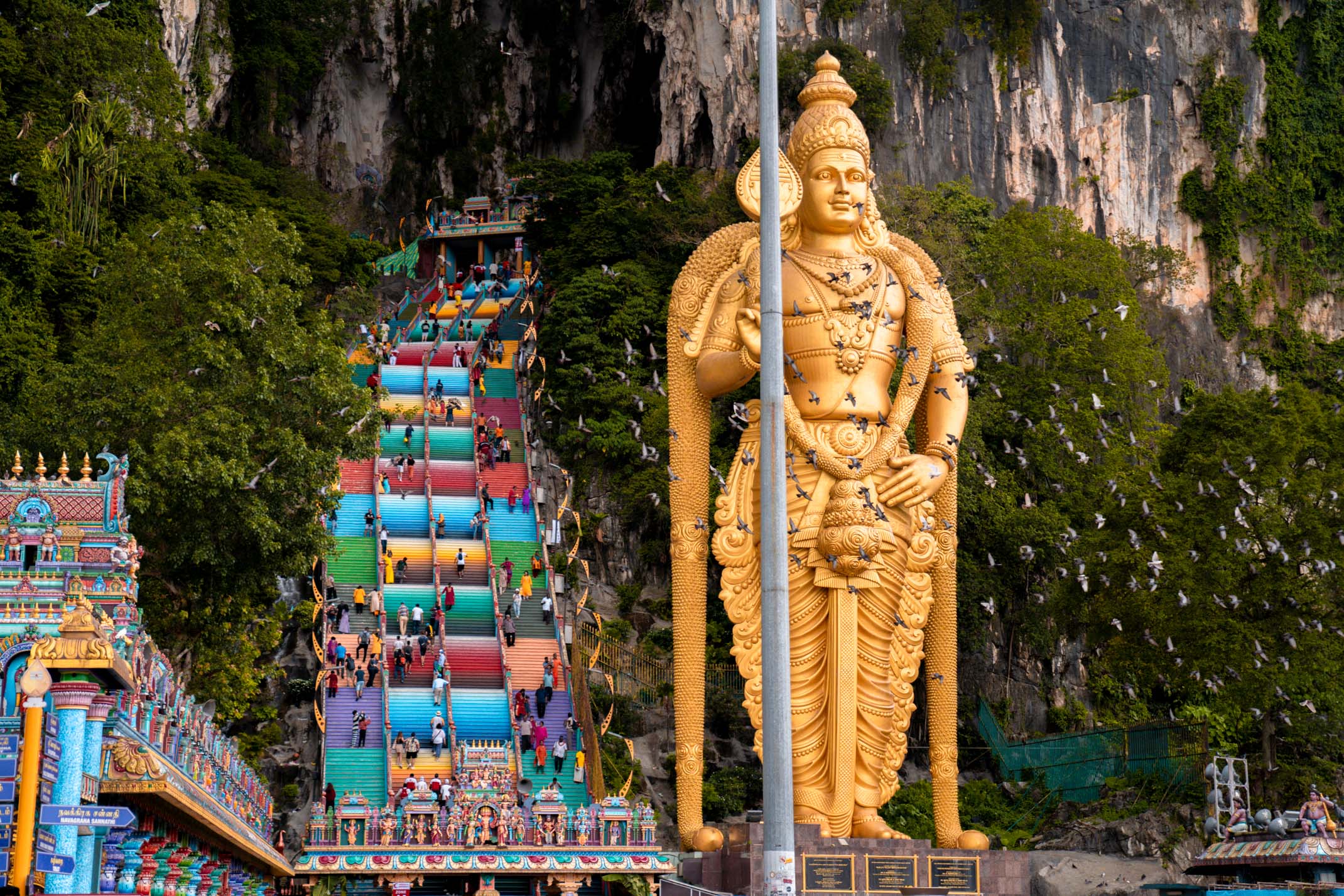 The hardest things about solo travel are…
Organising everything: it's a lot of pressure!
Experiencing things alone if you haven't made new friends.
Feeling homesick.
The best things about solo travel are…
The freedom to be selfish and do whatever you want during your trip at your own pace and in your own time.
Discovering yourself and how strong you can be.
Have you been to Southeast Asia?
What are your top tips for solo travel in Southeast Asia? I'd love to know!
Love as always and happy adventuring,
Did you find this post helpful? I'd love you to share it for me.
I can't do this without you.
Pin and save this blog post for later…