Once upon a time, the haven that we now know as Byron Bay was discovered by the aboriginals and actually went by the name of Cavvanbah.
Cavvanbah translates to 'The Meeting Place' and was a place where people united and shared resources, which still holds true today.
Byron Bay is no doubt the hippie epicentre of Australia and is absolutely one of my favourite places on the East Coast.
People travel from all over (typically in their run-down VW campers) to experience the carefree, chilled out, slowed down pace of life that Byron Bay is legend for, as well as the many fun things to do in the area.
Byron Bay is home to an alternative community, one that rebels against the 9-5 lifestyle and searches for a deeper and purer existence. It's this very honest and free-living nature that has Byron attract unique individuals from all over the world.
Spend your days walking barefoot through the golden sands and side streets and indulge your nights in sunsets, cocktails and phenomenal musicians busking on the streets.
The creative energy is undeniable from the moment you step foot in 'The Bay', as locals name it, and you'll find art in every form as you wander through. Honestly, I've witnessed some of the best buskers I've ever heard here in Byron, alongside some of the most beautiful street art and the most beautiful live paintings being created.
There's no doubt that Byron Bay is one of the best places to visit on the East Coast of Australia.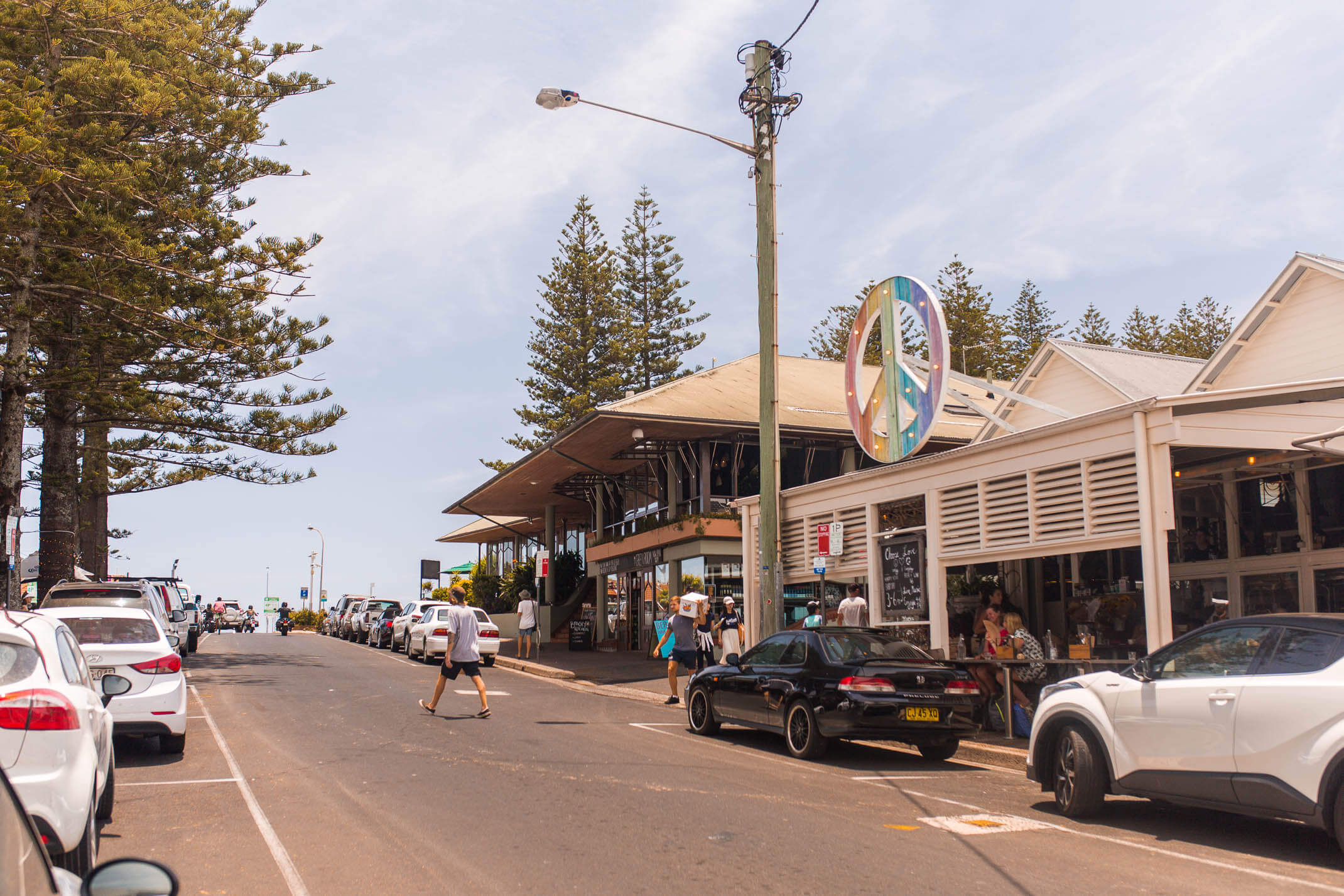 Byron Bay is pure magic and the word has spread like wildfire over the years. People have come, people have stayed and people have… blogged about it haha.
Since I first visited 5 years ago, the change is evident but somehow, Byron Bay still holds a ridiculous amount of magic. It's one of the very few places in the world that holds a huge part of my heart and even having just visited for the 5th time. I know I'll be back for more…
Other posts that may help you plan your trip to Australia:
A complete guide to Byron Bay, Australia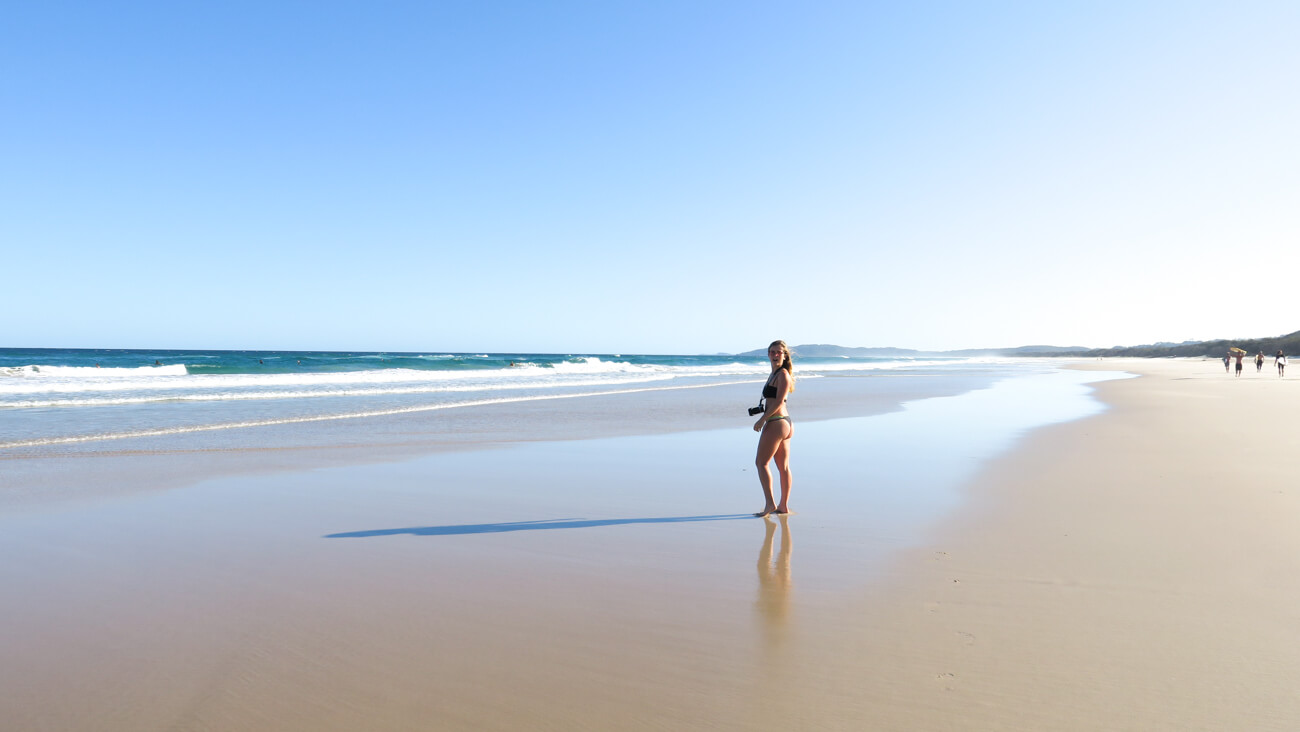 Where is Byron Bay?
Byron Bay in on the coast of New South Wales, in South East Australia.

Where should you stay in Byron Bay?
The majority of Byron Bay's highlights lie within its central region but, as with any popular destination, being in the centre comes with a price tag. If you're visiting on a budget check out my Byron Bay Hostel Guide here or have a browse on AirBnb (you can get £25 off your first AirBnb booking here).
Browse the best price hostels and properties to stay in on HostelWorld here.
If you're coming on holiday and can afford something a little extra, I've heard amazing things about The Byron at Byron or just chuck Byron Bay into Booking.com / tripadvisor.com and see what you come up with!
Best things to do in Byron Bay…
– Catch the sunrise or the sunset at Cape Byron Lighthouse
– Take on the coastal walk to Byron Bay Lighthouse via Wategos and the furthest point east of mainland Australia.
You could also see if your hostel/hotel has free bikes and explore along the coastal path.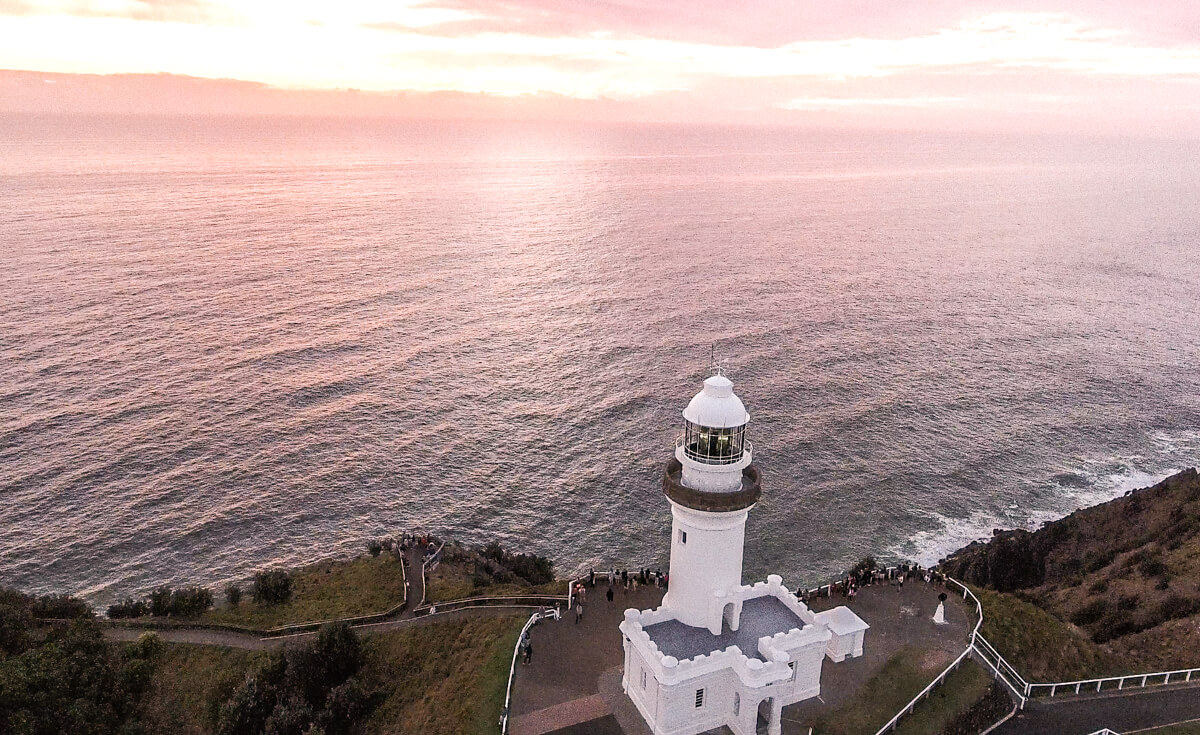 – Watch out for the whales!
The best spots to see them for free are Cape Byron and Captain Cook Lookout. Alternatively, you can book onto a whale watching tour.
– Get some beers and head to the drum circle at the main beach for sunset
– Cycle to main beach or even further around to Belongil, Wategos or Tallows. In fact, I recommend a day on each! Such incredible beaches here in Byron. Laze around for the afternoon and take a picnic.
– Browse the Byron Bay Sunday Market (first Sunday of every month)
– Wander through the town and browse the gorgeous boutique and craft shops
– Head to the cinema at Arts Factory
$15 ticket, $9 if you're staying at the hostel
– Rent a surfboard and hit the waves
I highly recommend Black Dog surf school for a lesson!
– Plummet from the skies and do a SkyDive!
– Head out on a Kayak Tour with the dolphins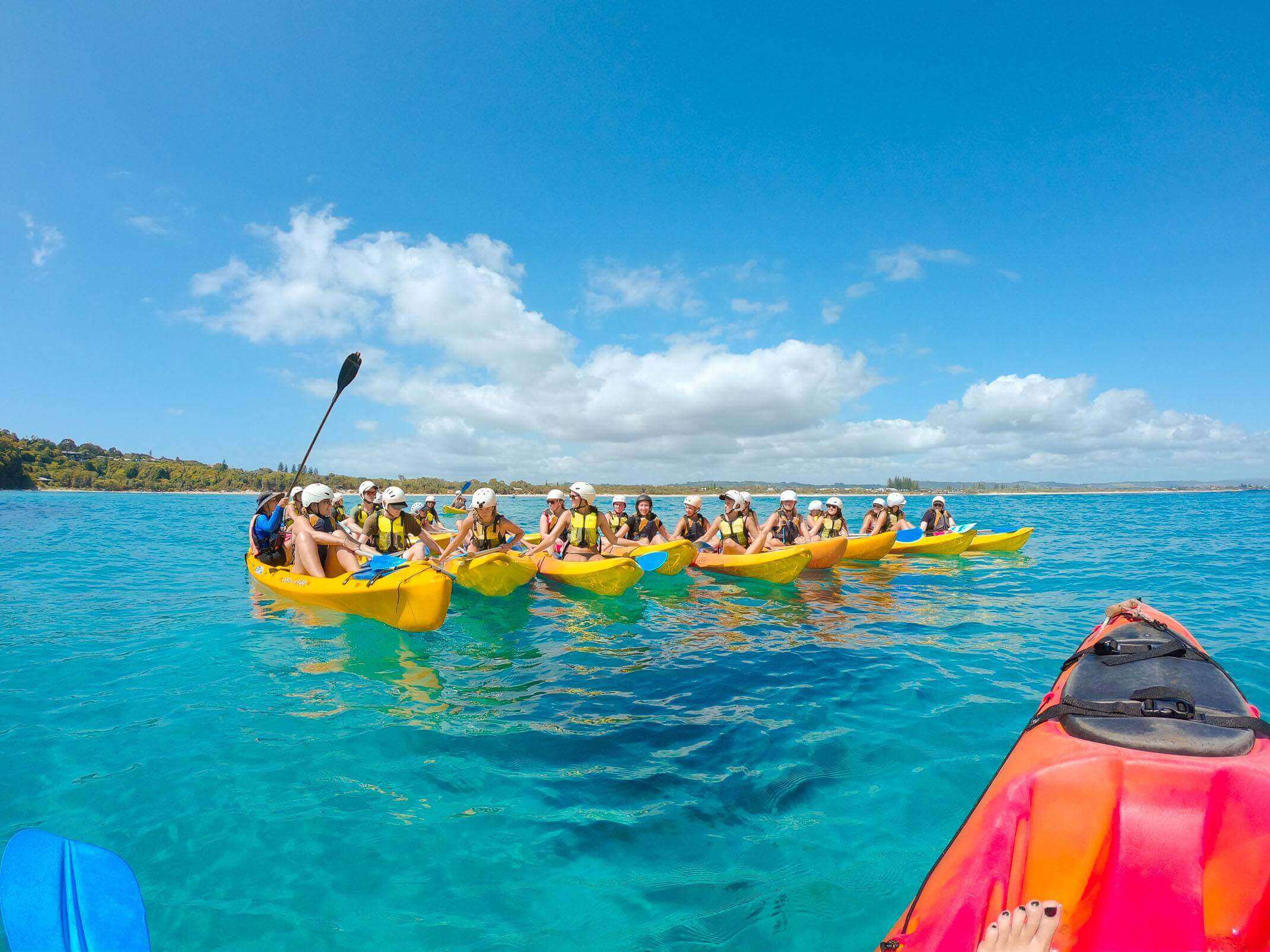 My favourite places to eat and drink in Byron Bay…
– The peanut butter açai bar at Goodies juice bar. The Açai at Combi is fabulous also.
– $10 sushi meal deal at Street Sushi on main beach
– Salads and cocktails at Byron Fresh Cafe
My recommendation: The zucchini hotcakes (comes with spinach, quinoa, fetta, avocado, salsa and roasted seeds). Honestly one of the best salads i've ever had.
– The brownies from the Spar Express (the outdoor counter) opposite The Balcony. They'll even warm up the brownie for you!
– Healthy Brunch at Combi
– Bao Buns at Foxy Luu's
– $1.50 Oysters at The Balcony (Wednesday, 5-6pm). They also have other happy hour offers!
– Treehouse on Belongil. Summer / winter hotspot. All around amazing food, good vibes and live music just outside the centre. They are know for their wood oven pizzas.
– Orgasmic for the mediterranean spread / falafel pockets!
– Brunch at DIP. Think eggs, avocado, Australian brunch central!
– Guzman Y Gomez for a rough and ready incredible Mexican Feast
(It's a chain but it's still awesome)
– Bang Bang for a hot date location or a 'treat yo self' meal.
Beautifully lit with a DJ playing just off the main street this asian restaurant is brand new and BANGING. Pardon the pun. You HAVE to get the King Prawns!
Nightlife in Byron Bay
– Warm up your night with a few BYO's at the drum circle on the main beach front
– The Beach Hotel. I saw Hayden James DJ here which was EPIC. It's a pub / music venue with an awesome outdoor patio. They regularly host live music and it's always packed! Check out the line up here.
– The Railway. 'The rails never fail' as Sammy says. Pretty much guaranteed vibes here and live music every night. Grab a few drinks, play pool and hang out with your friends!
– Cocktails at Miss Margarita's or the newly refurbished Loft on main beach.
– Cheeky Monkeys for a hilarious night out dancing on the tables. Backpacker style.
– Locura for a late night dance. I went to a couple of house nights here that were EPIC. See the website here, you can dine too earlier in the day.
– Aquarius and Woody's for the backpacker vibes!
Day trips and road trips from Byron Bay…
– Rent a car, grab your mates and head to Mt.Warning at sunrise for an epic road trip adventure (see my blog post here)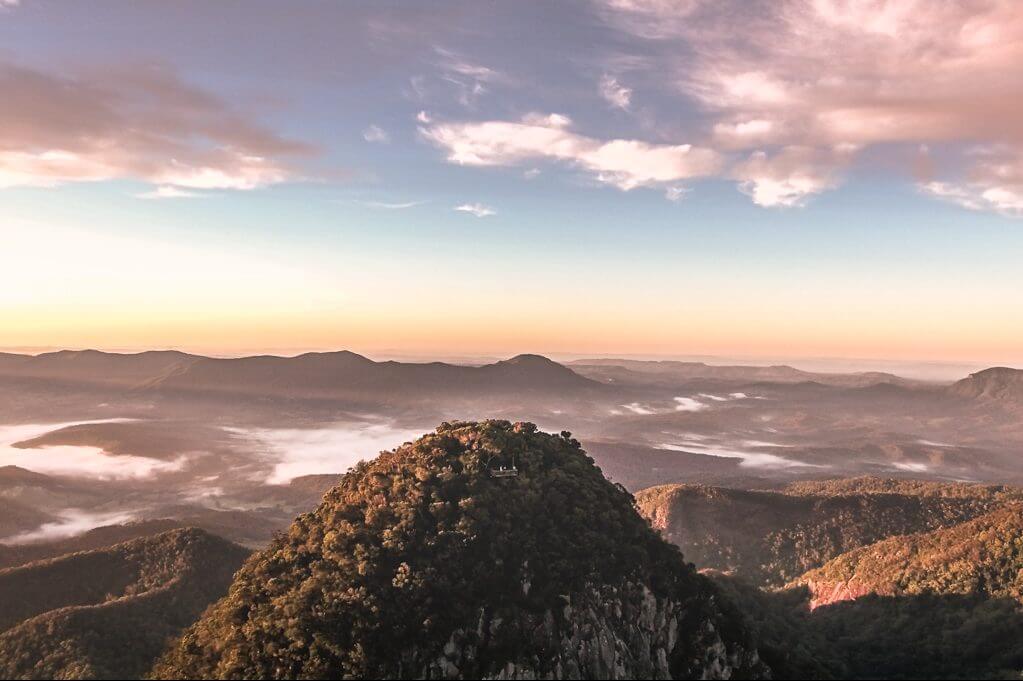 – Hop on the Happy Bus to Nimbin
– Check out Killen Falls, Lake Ainsworth and Lennox Head on another fab road trip (see my blog post here)
– Head up to Brunswick River, jump off the bridge, snorkel and rent a SUP!
Workouts to try in Byron Bay…
Exercise (and sunbathe) at the outdoor swimming pool at Fishheads (main beach). $4.50 for an adults entry, which is cheaper than the yoga centres and gyms, if the ocean won't cut it.
Pilates at Bende, cardio at F45 (both just outside of Byron centre)
Yoga class at Creature Yoga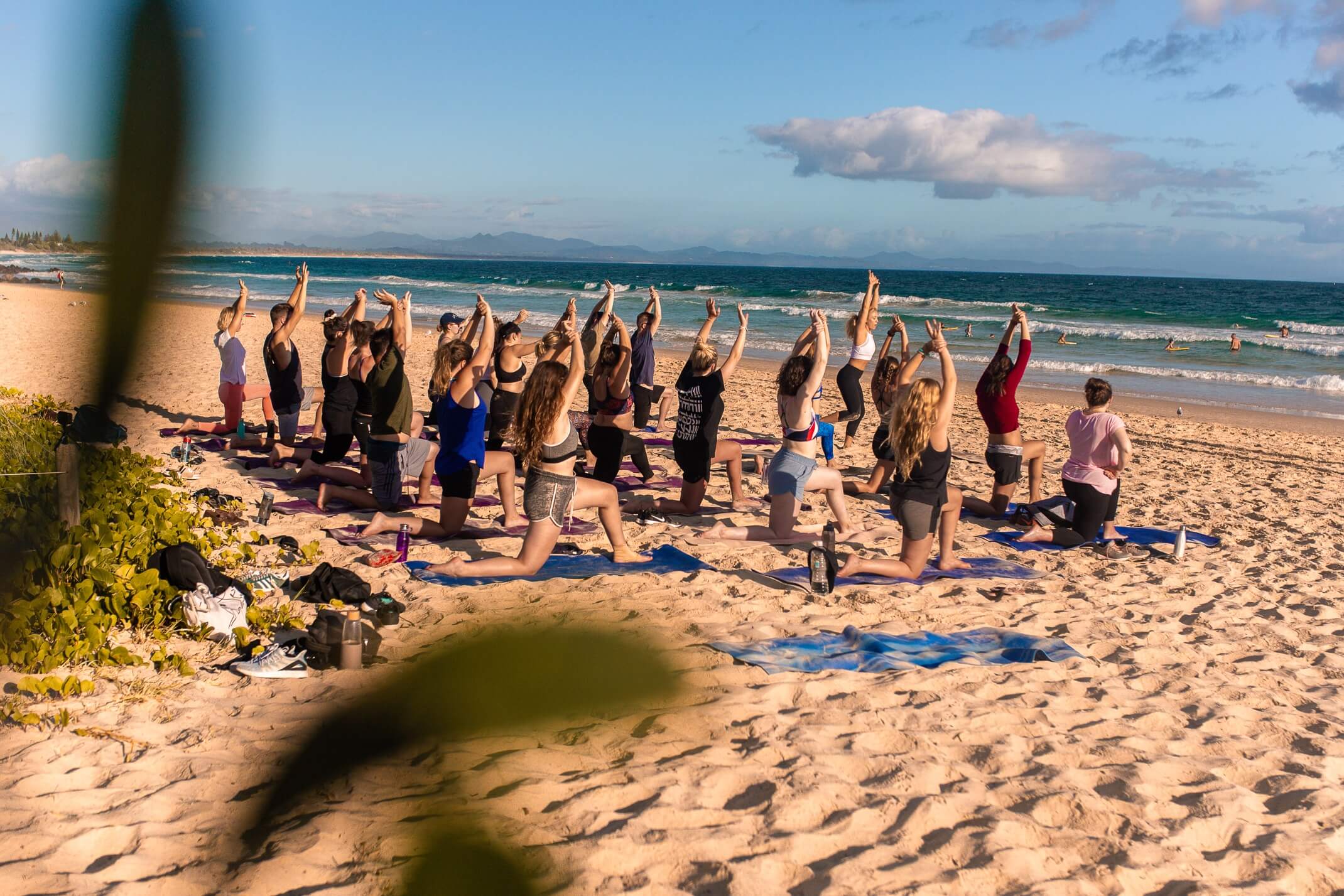 Have you been to Byron Bay?
What were your favourite spots? I'd love to know!
Love as always + happy adventuring,
Did you find this post helpful? I'd love you to share it for me.
I can't do this without you.
Pin and save this blog post for later…