Noosa is a hidden gem on the Sunshine Coast of Australia, and one of the most beautiful places to visit on the East Coast of Australia
I was so glad to finally make it to Noosa after skipping both the Sunshine Coast and the Gold Coast on my two previous adventures in Australia.
I had intended to stop off in both 2014 and 2015 but time ran away with me (I was having too much fun) and I guess the likes of Fraser Island, the Whitsundays and Byron Bay tend to take the limelight for the backpacker 'must do's. But both the Sunshine Coast and the Gold Coast are hotspots in their own right and I finally managed to spare some time to explore them this time around.
In this Noosa travel guide, I am going to share with you the best things to do in Noosa, the best things to see in Noosa and the best places to eat and drink in Noosa. Hopefully, by the end of this blog post, you will have a Noosa bucket list ready to go and you will be ready to keep your eyes peeled for wild koalas. Yep, I said it. Here in Noosa National Park, spotting wild koalas is not uncommon!
Other posts that may help you plan your trip to Australia:
A guide to Noosa, Sunshine Coast…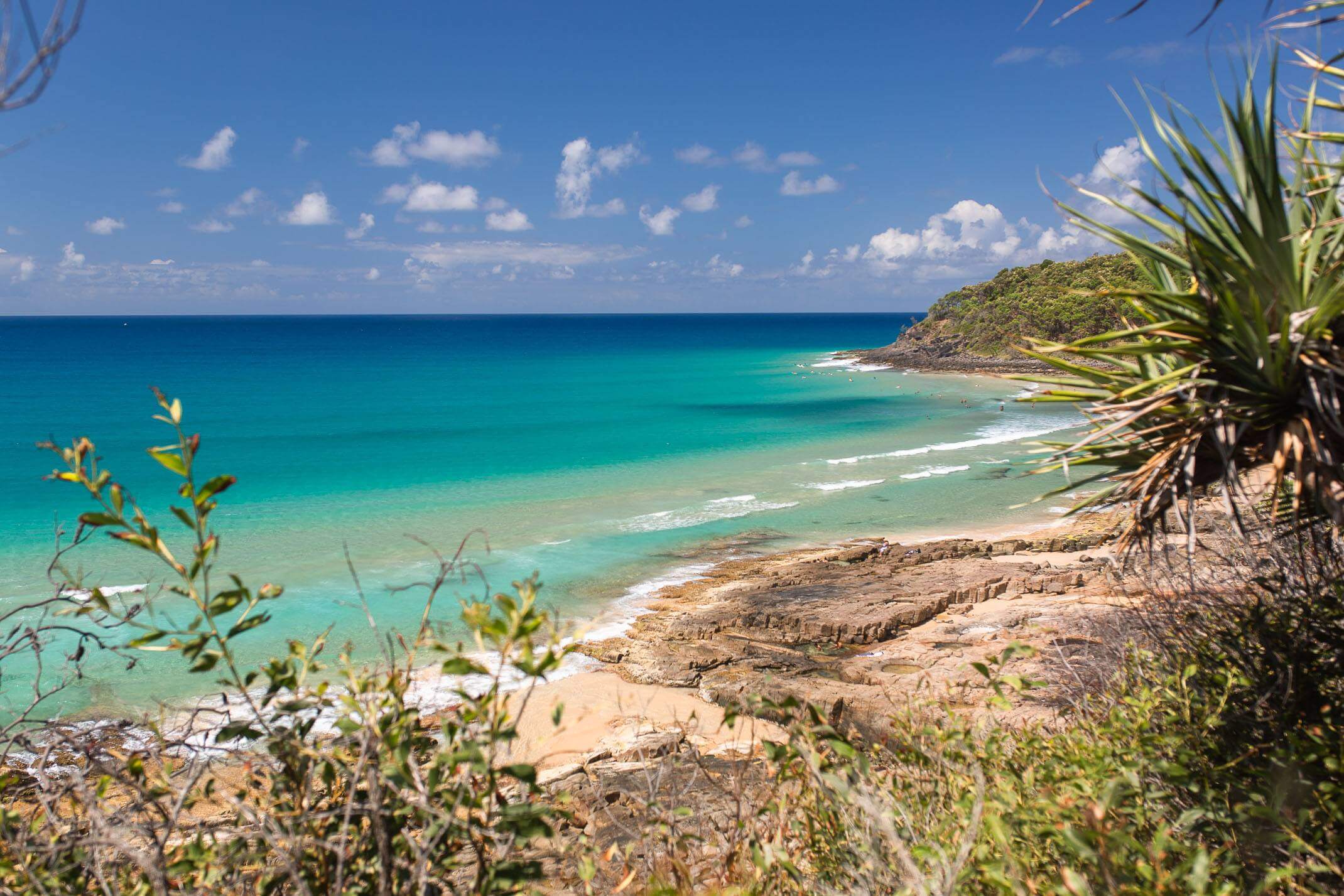 Where is Noosa?
Noosa is a little town on the Sunshine Coast, the slice of the east coast that stretches from Caloundra all the way up to the Cooloola section of the Great Sandy National Park.
Just a 90-minute drive north on the Bruce Highway from Brisbane, Noosa is the perfect addition to a road trip from Brisbane to Cairns. If you're looking to fly in, the Sunshine Coast airport (MCY) is just a 30-minute drive away and if you're backpacking or travelling with Greyhound, it is most definitely one of the stops you can opt to jump off at.
Known for its national park, heavy surf culture, and being the gateway to World Heritage destination Fraser Island, Noosa is not one to miss. I only stayed for 2 days prior to my Nomads Fraser Island trip, but I loved every minute.
Where should you stay in Noosa?
I stayed at Nomads Hostel during my stay which has a super chill vibe and a pretty cool layout, for a hostel. There's a pool, a BBQ area, a bar and my favourite part? All the hostel rooms are all in a big (kind of) circle, which definitely adds to the family feel. It's near to the main strip of restaurants and bars. It's a 15-minute walk from the main beach and a 2-minute walk to the supermarket. I definitely recommend staying here.
I've also heard great things about YHA Noosa and Halse Lodge if you want to look into a few different hostels.
Things to do in Noosa…
Walk through Noosa National Park.
If you ask anyone about what to do in Noosa, I can guarantee (unless they are an avid surfer) that the first thing they will mention is the the National Park. You can spend the whole day, or as long as you like, walking the coastal route and paths within the park and if you're there at the right time of year, whale and dolphin sightings aren't uncommon. There are lots of little bays and benches to take a rest on along the way so pack in lots of water, some snacks and also your swimmers if you fancy a dip in the big blue!
Take a dip in the fairy pools.
Walk through the National Park path until you get to a bench. Then clamber down the rocks and you'll find the secret (but not so secret) pools.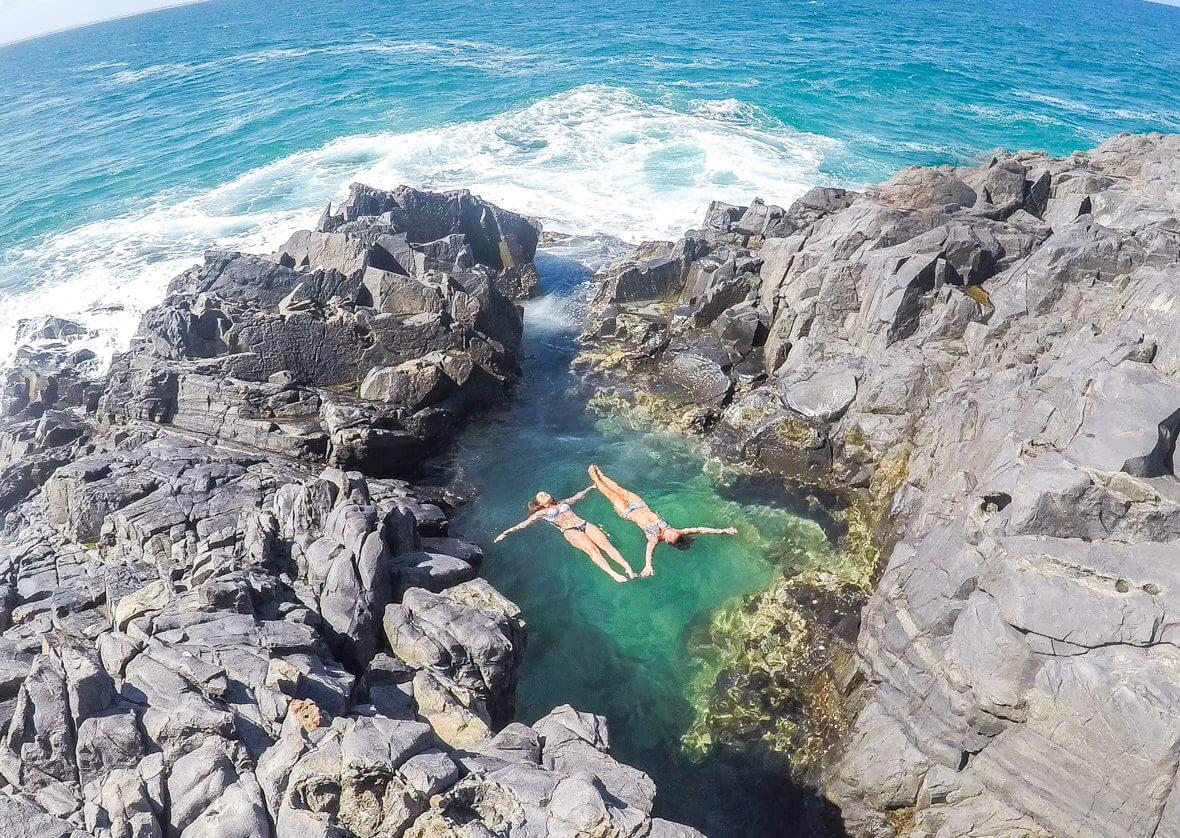 If you walk out of Nomad's Noosa and turn left as if you're walking to main beach, quite early on, as you get to the top of the hill, there's a right turn with a sign to the lookout. Follow the road (and the guaranteed company you'll have for sunset) for about 20 minutes until you reach the lookout. Take some beers or a picnic and enjoy the gorgeous views over the ocean and town.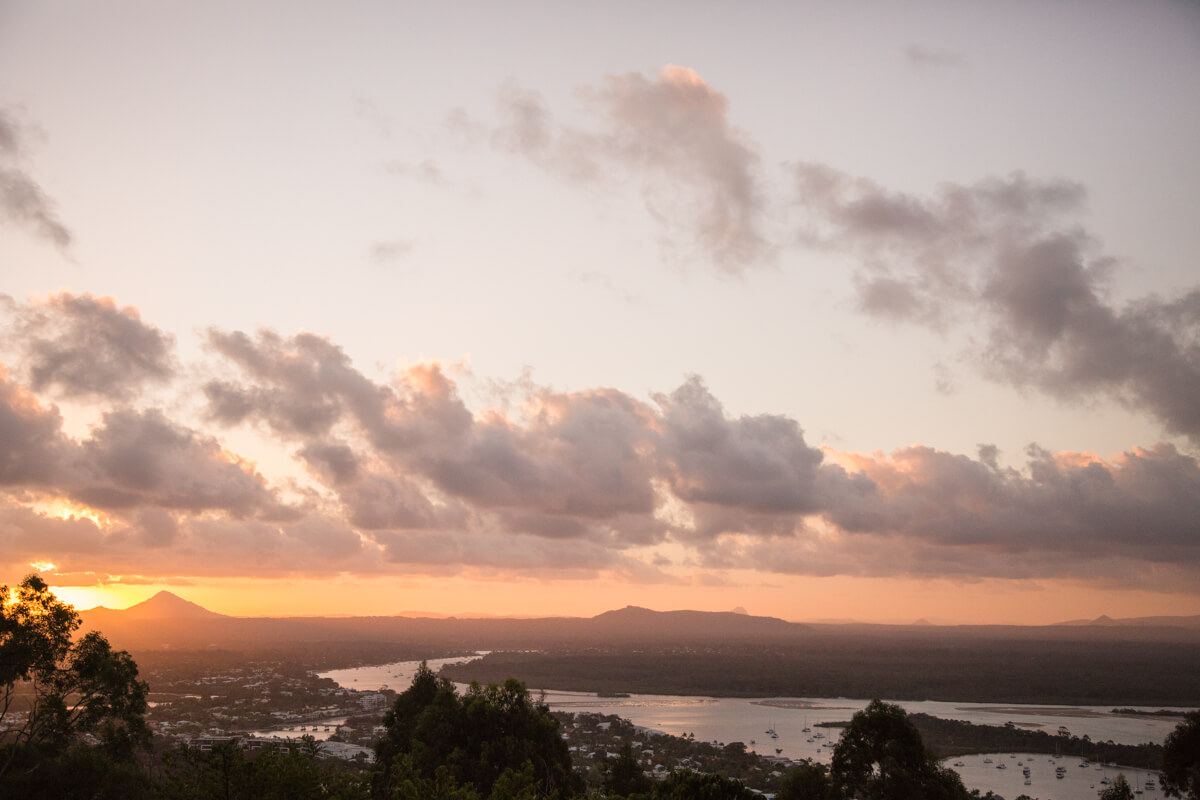 Hang out on the Main Beach.
Take your surf board down or just some snacks and a beach towel and enjoy the gorgeous sands and water here in Noosa.
Koala sightings aren't unusual in Noosa so keep your eyes peeled at all times. We spotted one climbing for his dinner on the way up to Laguna Lookout in the trees.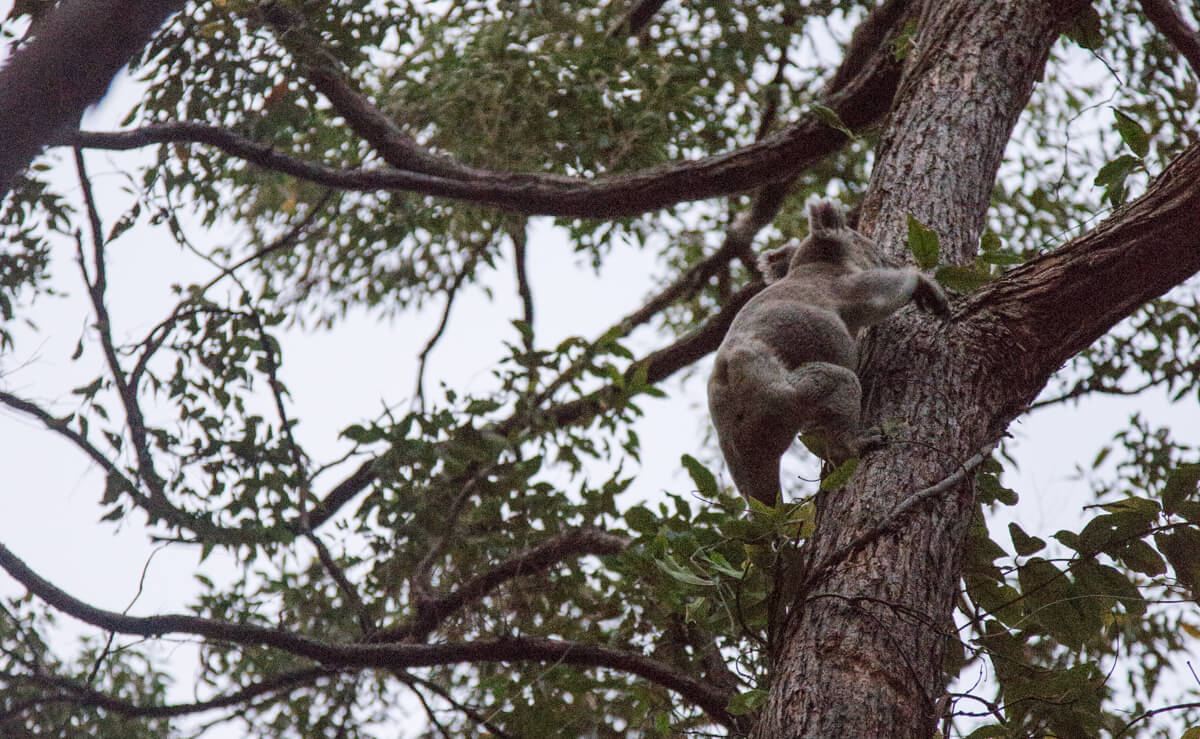 Fraser island, for those of you unaware, is a must do on the east coast and is the world's largest sand island.
Tours leave daily for Fraser Island from Hervey Bay, Rainbow Bay and Noosa and involve 4X4 safaris around the stunning hotspots, lakes, beach drives and off road tracks that the island has to offer.
There are many options for your Fraser Island trip. If you aren't sure which to choose, check out my post here.
Noosa is known as Australia's longboard haven.
Kayak along the tranquil river and take in the beauty of nature.
Tandem skydive over Noosa.
Soak up the views over Fraser Island, Noosa, Brisbane and Mount Coolum before an awesome beach landing on Coolumn Beach.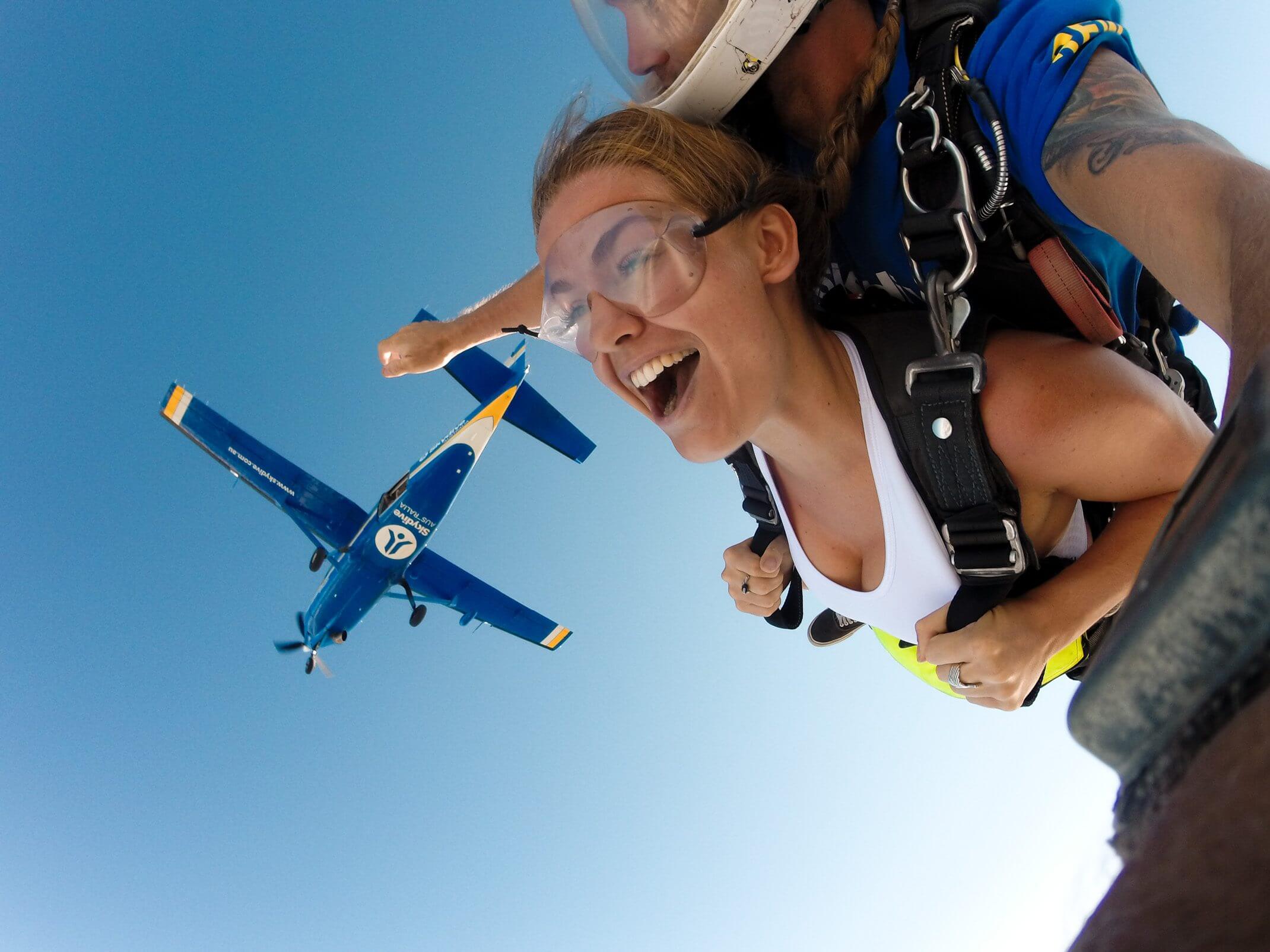 My favourite places to eat and drink in Noosa
Salads at Cafe le Monde
Acai bowls and poke bowls from Coconut Head
Taco Boy (For an awesome burrito / Mexican)
Betty's Burgers located near the main beach (recommended by all locals)
10 Hastings Street Boutique Motel + Cafe (on Hasting Street, the main street parallel to the beach)
Have you been to Noosa?
What were your favourite spots? I'd love to know!
Love as always + happy adventuring,
Did you find this post helpful? I'd love you to share it for me.
I can't do this without you.
Pin and save this blog post for later…