Cairns is not only the gateway to one of the most beautiful reefs in the world (the Great Barrier Reef) but it's also home to the Daintree Rainforest which is actually the oldest rainforest in the world.
You can expect to come across crocs, waterfalls and tropical islands whilst adventuring up here in North Queensland and one thing you won't be short of, is adventure.
Providing a particularly tropical experience and an experience different to the rest that the East Coast has to offer, it's no wonder it's a popular addition to an East Coast itinerary. Cairns is often the start or end point for backpackers when planning their Australian routes.
Where is Cairns?
You'll find Cairns at the very top of Queensland. If you're looking at an map of Australia, it's in the top right corner. You can get good value flights to Cairns that will either stop off in the Philippines or in the UAE if you are flying straight from the UK or Europe. If you are coming from elsewere in Australia check out internal flights which are cheap or make it your last stop and travel by Greyhound or campervan up the coast. A lot of people start or end their trip here which makes it a massive backpacker hub, so you will easily meet a lot of people here due to the amount of hostels and backpacker nights out!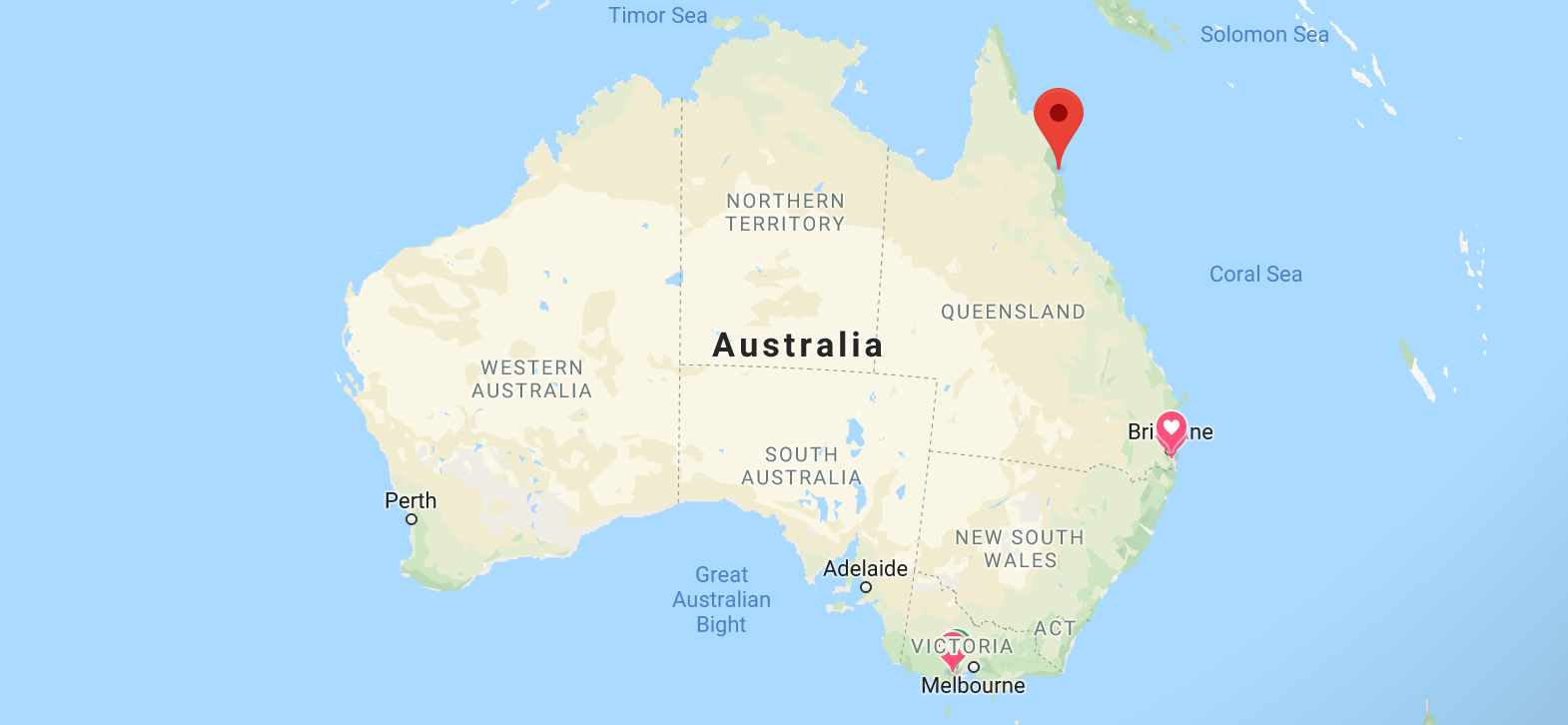 In this post I've put together the perfect itinerary for spending 4 days in Cairns. There's a lot to see here so I'd recommend making a plan so you can fit in as much as possible…
How to spend the perfect 4 days in Cairns…
Day 1
Day: Most people come to Cairns purely to see the Great Barrier Reef and it couldn't be easier to get out and see it. Opt for a one day trip and you'll head out on a gorgeous boat for a full day of exploring. These day trips all depart from the marina in Cairns early in the morning and return around 5pm at night, so be prepared for a busy day!
One of the tour companies Passions of Paradise offers a snorkelling trip that includes a dive to the outer reef which is where some of the best reefs are. The better the reef the more amazing marine life you'll see, so keep an eye out for turtles, colourful fish and even sharks. They'll provide all of your equipment and lunch is included too (yay!). This is the perfect opportunity to use your GoPro and capture your experience. (Little tip, make sure you have a GoPro floaty or floating handgrip so your camera doesn't sink!).
If you've never scuba dived before this is your chance, the crew are all so experienced and will teach you everything you need to know about scuba diving and will accompany you on your dive.
Passions Of Paradise – Full Day Great Barrier Reef Tour with Dive. Book your trip here.
Other options to see the Great Barrier Reef
Night: Head to the Cairns Night Market. It's open till 11pm each night, there's loads of food choices and you'll probably be hungry after all that swimming!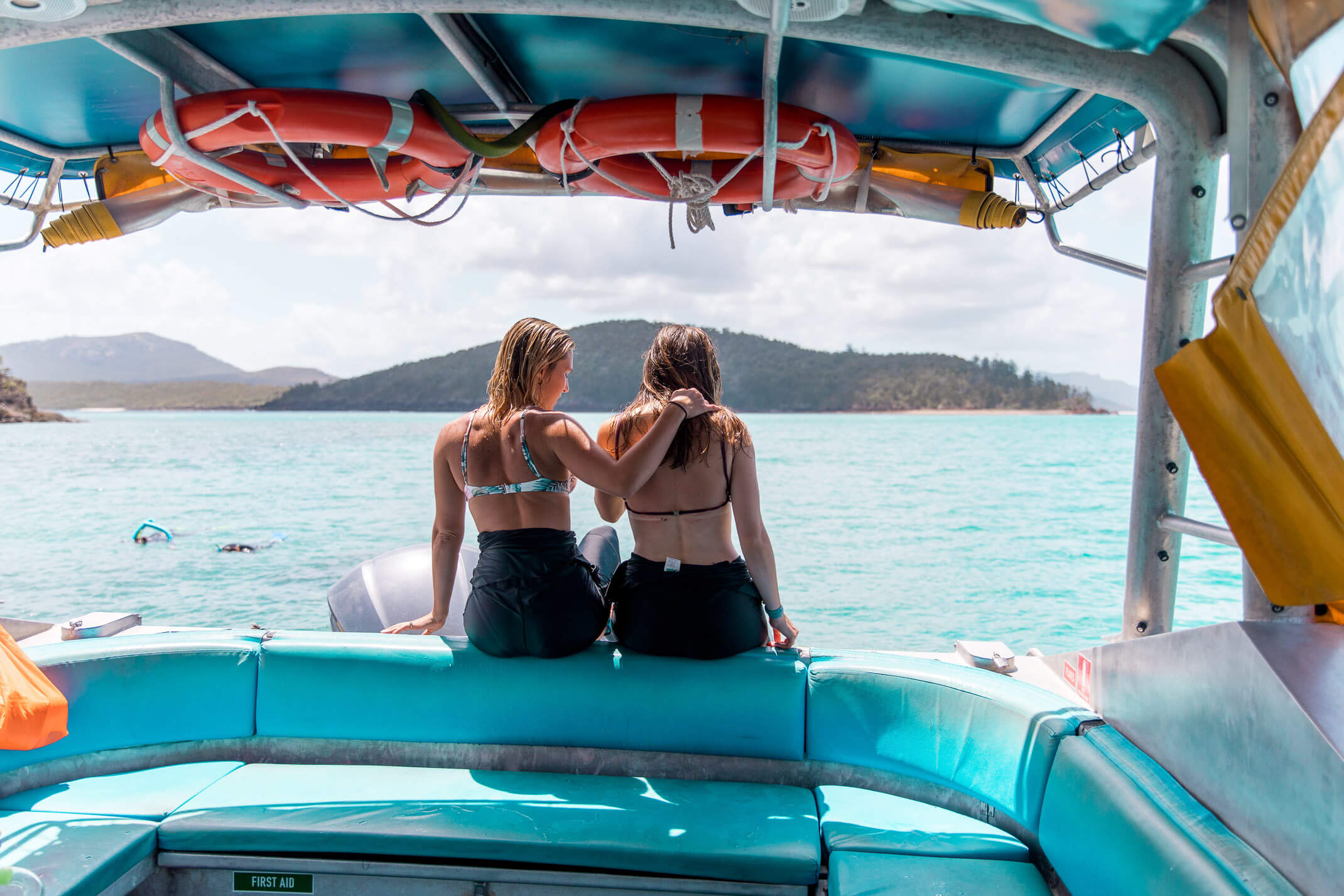 Day 2
Day: It's now time to see what the rainforest has to offer!
Just a short drive outside of Cairns you'll see the oldest rainforest in the world, the Daintree Rainforest. Don't worry about having to rent a car as there are affordable trips that will take you to explore, meaning that you can sit back and take it all in with a local expert. During the tour you'll see Mossman Gorge, where there are crystal clear waters that go through the lush tropical rainforest, The Daintree Rainforest, and the incredible Cape Tribulation! Not only do you get to see all of these beautiful sights but in true Aussie style you can go on a croc cruise down the Daintree River and look out for some of the local crocs.
Night: Get yourself over to Salthouse for amazing food and cocktails!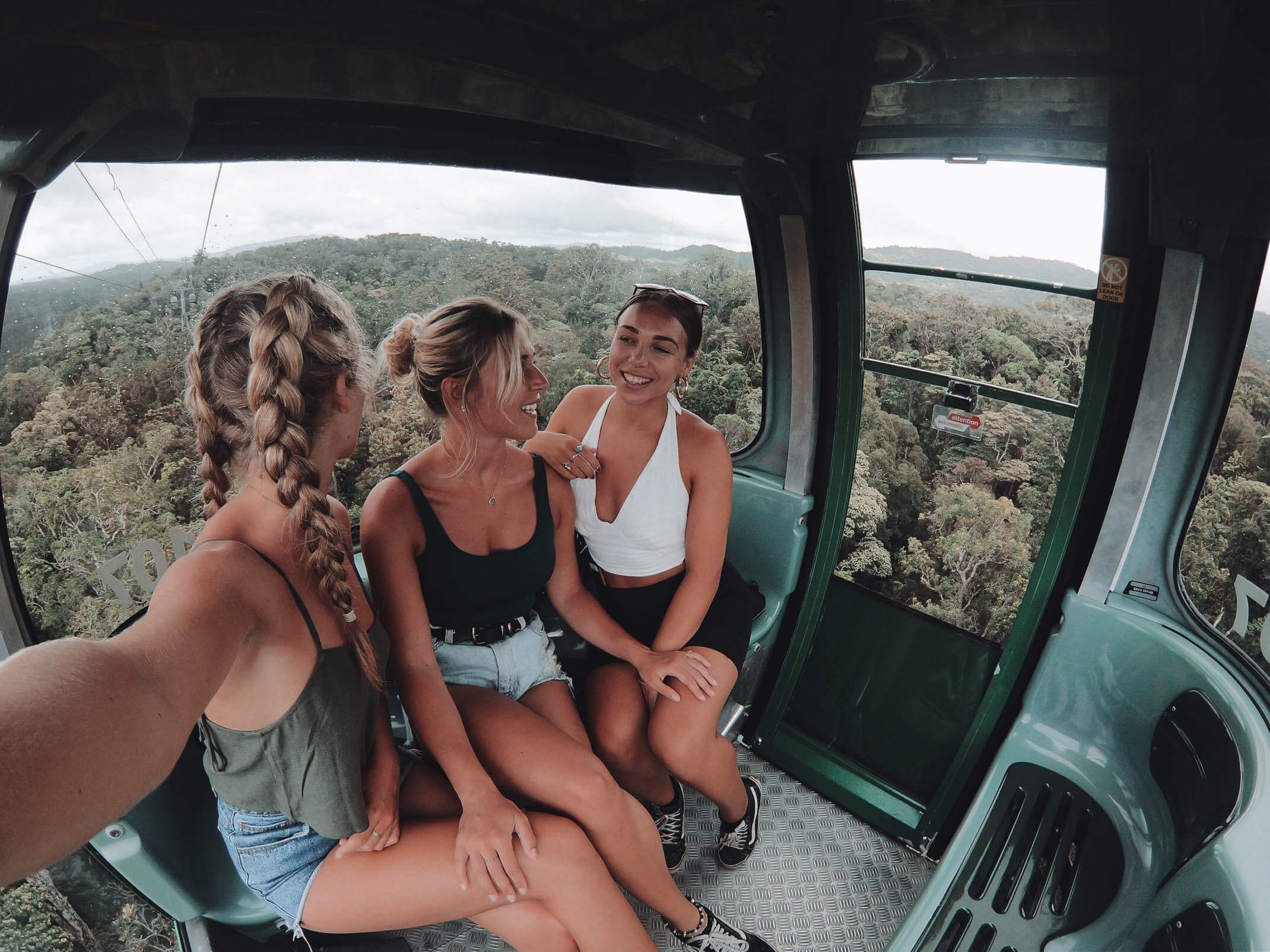 Day 3
Morning: Cairns is the home of all things adrenaline, and here you can do a bungee-jump in the middle of the rainforest! It's a 50m platform that offers great views of the rainforest. This will definitely get your heart pumping first thing in the morning and will give you a better kickstart than your usual coffee!
Are you an adrenaline junky? Click here and browse your options.
Afternoon: Take the time to chill out and explore the town of Cairns. There is a free lagoon by the waterfront which is the perfect place to relax and enjoy the sunshine! If you want a nice lunch head to the Lilypad cafe; it's cute with great food and big portions.
Night: It's time to hit the town. There are loads of great places to go. For a proper backpacker night out head to Woolshed or Gilligan's if you like to party!
Other adrenaline activities in Cairns: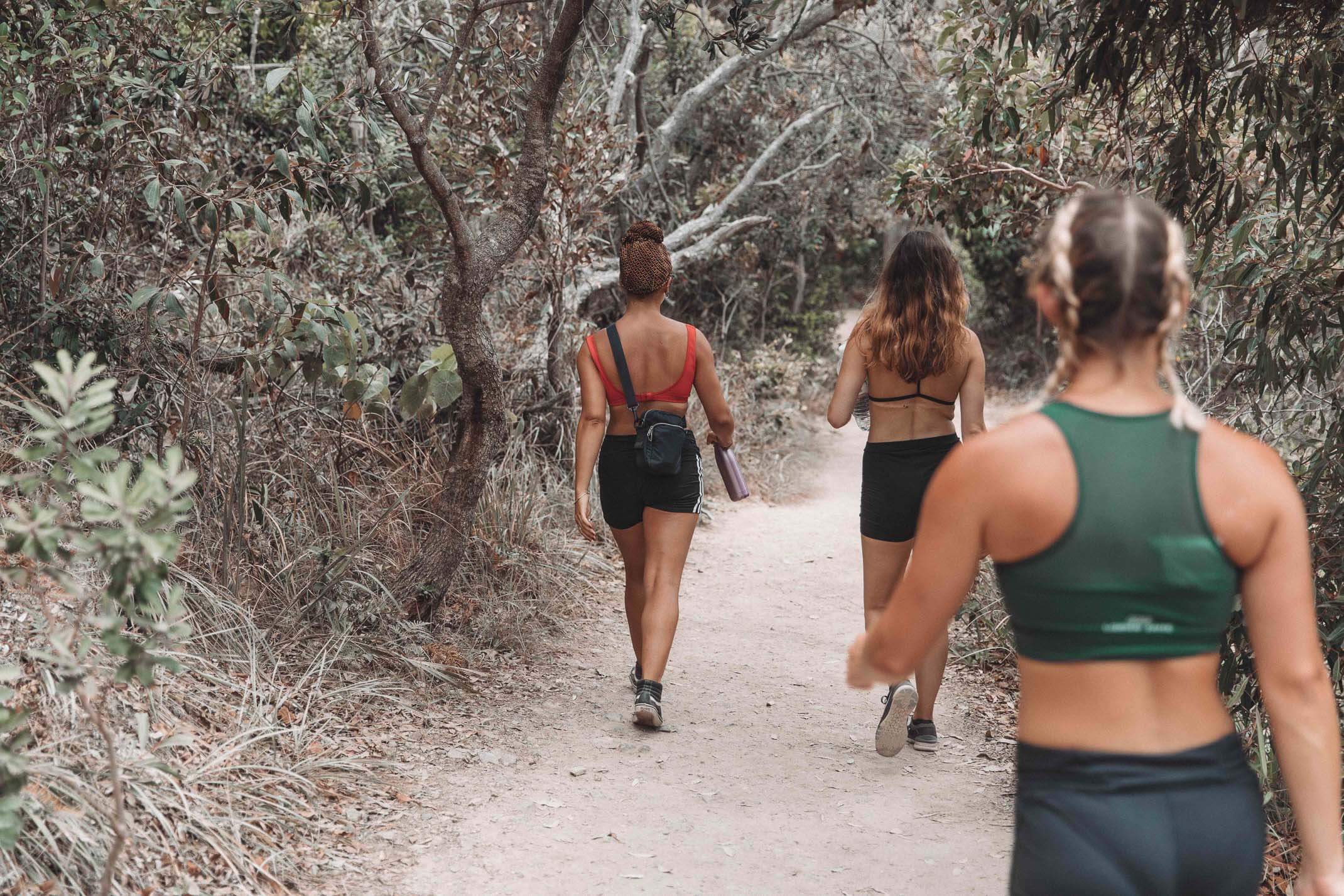 Day 4
Day: Ready for another day of adventure? Of course you are! There are some beautiful waterfalls around Cairns and even natural waterslides. Have you ever seen the Peter Andre video for Mysterious Girl or the herbal essence ad which features a waterfall? Well this is located just outside of Cairns in the Atherton Tablelands. Again, don't worry about renting a car, there is an awesome day trip that takes you to Milaa Milaa Falls, Josephine Falls which is a natural waterslide and Lake Eacham. So start practising your hair flicks and take your Go Pro for this adventure day!
My recommendation: The 1-day Barefoot Atherton Tablelands Rainforest & Waterfalls tour. Book here.
Night: Head out for food. Check out Fetta's Greek Taverna for really good food. They even smash plates in true Greek style! Or head to Dundee's on the waterfront. Around this area there are some great places to have a cocktail whilst watching the sunset.
My top tips and trick when exploring Cairns:
Cairns host loads of free fitness events outside, so make the most of these! Everyday of the week there are different classes held at the esplanade and they are free to attend.

Shop! The markets are great here and there are loads of cute little boutiques all around Cairns.

Did you know in Australia they have great bbq facilities that are free to use? Make the most of these. You can pick up food from Woolworths or Coles (Aussie versions of Asda & Tesco!)
If you are heading down the east coast after this, check out the Greyhound Bus Hop On and Off passes, they are a great and convenient way to travel.
Don't forget that as always, Sammy at RatPack Travel can help you when planning your Australia adventures! Not only can he make you a personalised calendar for your travel dates but he can also get you 10% off all trips and transport using my code MOLLIE10.
Have you been to Cairns?
What were your favourite spots? Did I miss any? I'd love to know!
Love as always + happy adventuring,
Did you find this post helpful? I'd love you to share it for me.
I can't do this without you.
Pin and save this blog post for later…