With Burning Man 2020 officially cancelled due to the COVID-19 pandemic, we had our fingers and toes crossed that the transformational experience that is Burning Man would go ahead in Black Rock City for 2021. However, even though there was a gentle nudge for people to start making plans in The Burning Man Journal on the 16th March, it is now official that the 2021 community will not be built in Black Rock City and that the Burning Man event is cancelled for the second year running.
CEO Marian Goodell announced in the official announcement video on April 27th, that all of their efforts will now be going into Burning Man 2022. Into making Burning Man 2022 bigger and better than ever. Marian also says in the video that 'Burning Man is not cancelled. Burning Man is happening right NOW, all around you. Going to Burning Man simply means tapping into the 10 Principles and creating experiences and opportunities and connection at the local level.'
Read more about 365 days of Burning Man here.
For us dreaming of travelling to Burning Man 2022 from overseas, let's keep our fingers and toes crossed that border restrictions will ease and that the pandemic recovery is a stable and healthy one. I am personally praying that border restrictions ease in time for Burning Man 2022 so that I can be reunited with my friends and with the dusty homecoming that we are all so longing for after the past 18 months.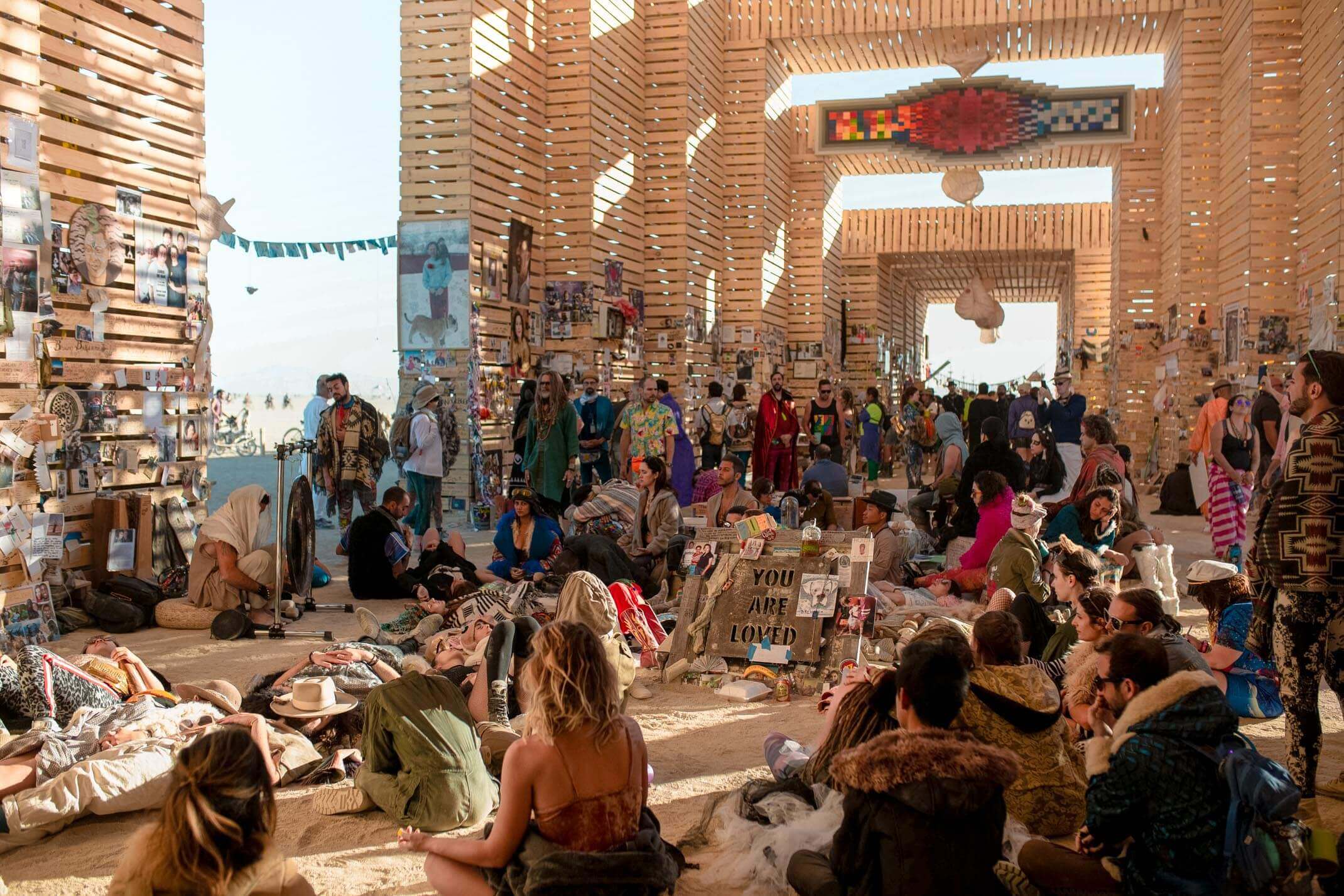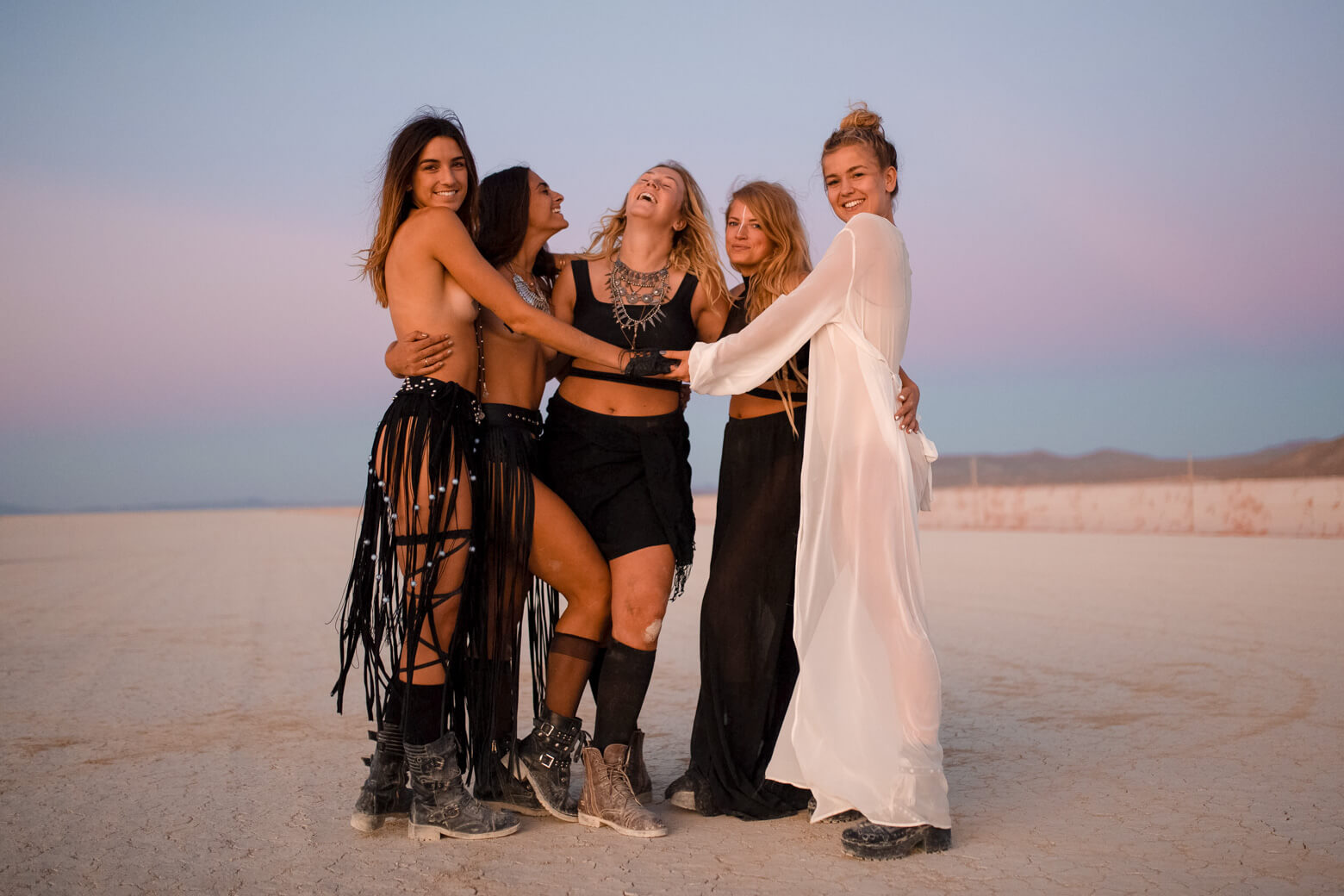 Burning Man, what is Burning Man?
Burning Man is a life-changing, thought-provoking and soul-enhancing experience set in Nevada, USA. I am personally ready to book my Burning Man 2021 tickets already and to return for my third burn. Let's pray together!
As you'll have figured, if you've spoken to anyone that's been to Burning Man already, the preparation for and the execution of going to Burning Man is a task and a half. A mission in fact.
There is so much to consider when heading to this incredible community gathering and you can fall into so many expensive traps and disappointing holes if you aren't equipped with the right knowledge from day one.
I've been to Burning Man twice now and so, though I don't claim to know it all, there's certainly a lot I can share to help you with your planning.
I have a selection of guides for you to work through on my blog when planning Burning Man which you can check out here, but in this post, we're focusing in on some general tips and tricks.
Other Burning Man Guides you may find useful:
Here are my 21 top tips if you're heading to Burning Man 2021!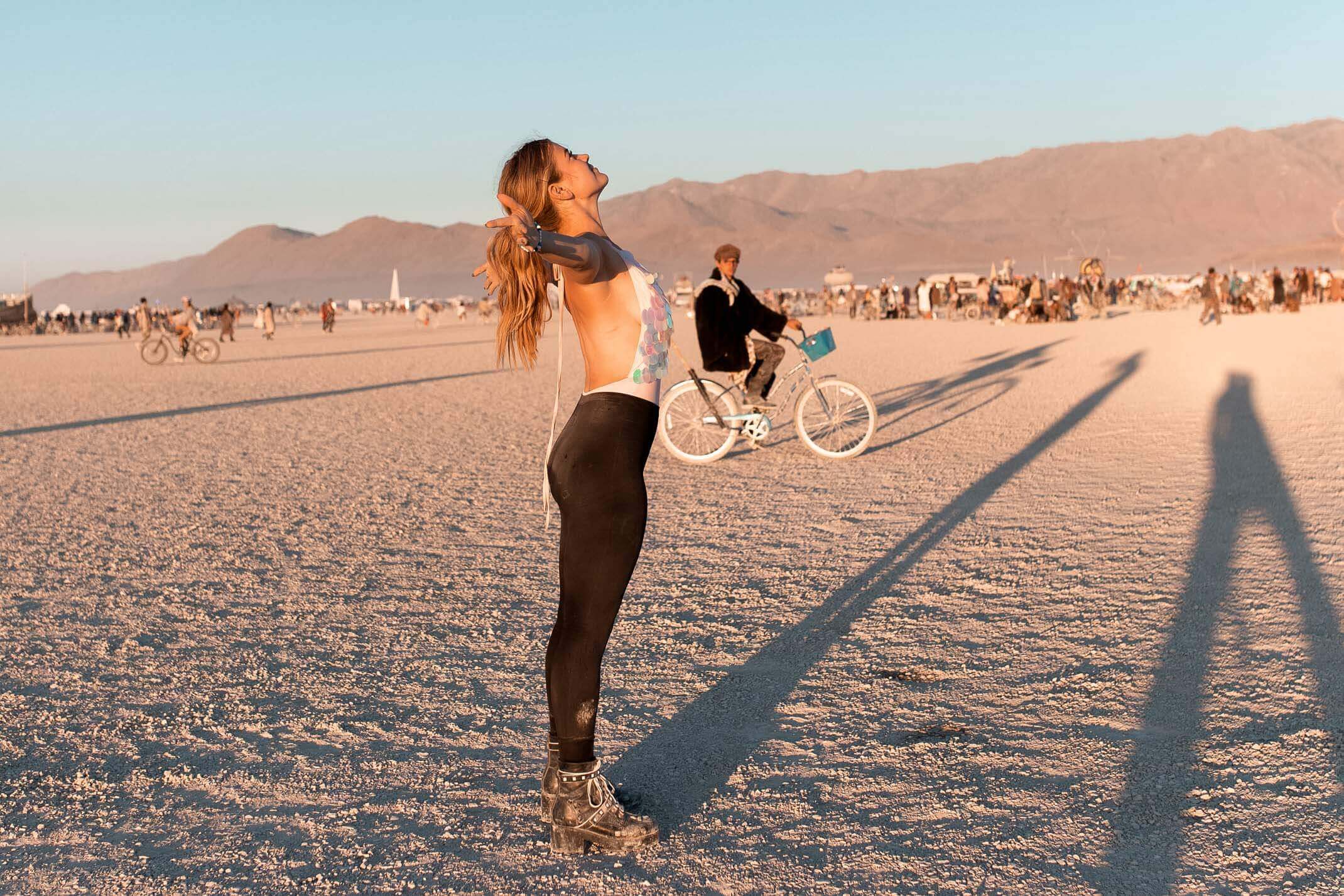 1. Set up your Burner profile now
For each ticket sale, there's a dedicated registration period beforehand. So to get yourself a ticket to Burning Man 2021 you need to:
2. Book Burner Express tickets in advance as they sell out!
The Burner Express was created with the aim of reducing traffic going into Burning Man and is a service that offers bus / plane tickets from Reno, SF and now Southern California too.
Using the Burner Express provides a great alternative to hiring a car when travelling from these major cities. It is also a great option for solo travellers to meet people / lower the costs of transport. For this reason, it usually sells out! Make sure you book as soon as you can if you'd like to use the service.
See more information on the official Burner Express website here.
3. Think in advance about your cooking set up
One thing I was adament about doing differently for my second burn was my diet. The way you fuel your body when enduring any festival, let alone one in the middle of the Nevada desert, is going to hugely impact your mood and experience.
If you've got an RV or camper van you'll likely have a stove / kitchen to store food and cook in. If you're going for the yurt / tent option, you'll need to bring your own cooking set up / buy food that doesn't need cooking / borrow a friends stove. Just like any camping adventure.
The first year I went with the 'I won't cook hot food' option but this year, 2019, I bought a small outdoor stove along with gas, a cheap pan and utensil and ingredients that I could cook 'proper' meals with. It changed my Burning Man experience.
REI camping is a store in the USA where you can pick these things up or get on good old Amazon and order ahead of time.
4. Don't rely soley on Reno to pick up essentials en route
Reno, if you're driving into Burning Man, is the last city stop en route to Black Rock City. So the final chance for Walmarts and shopping centres. For that reason a lot of people use it (and wisely so) as the destination to pick up water / bikes / food because that way you don't have to drive with the added weight until the last leg.
This year warnings were being passed through social media, on the day of gates opening, that Reno supermarkets were nearly out of water and highly recommending people to stop elsewhere. Of course turning up to Burning Man without a bike and without water is just not an option so just bear this in mind and potentially plan another stop off or option B.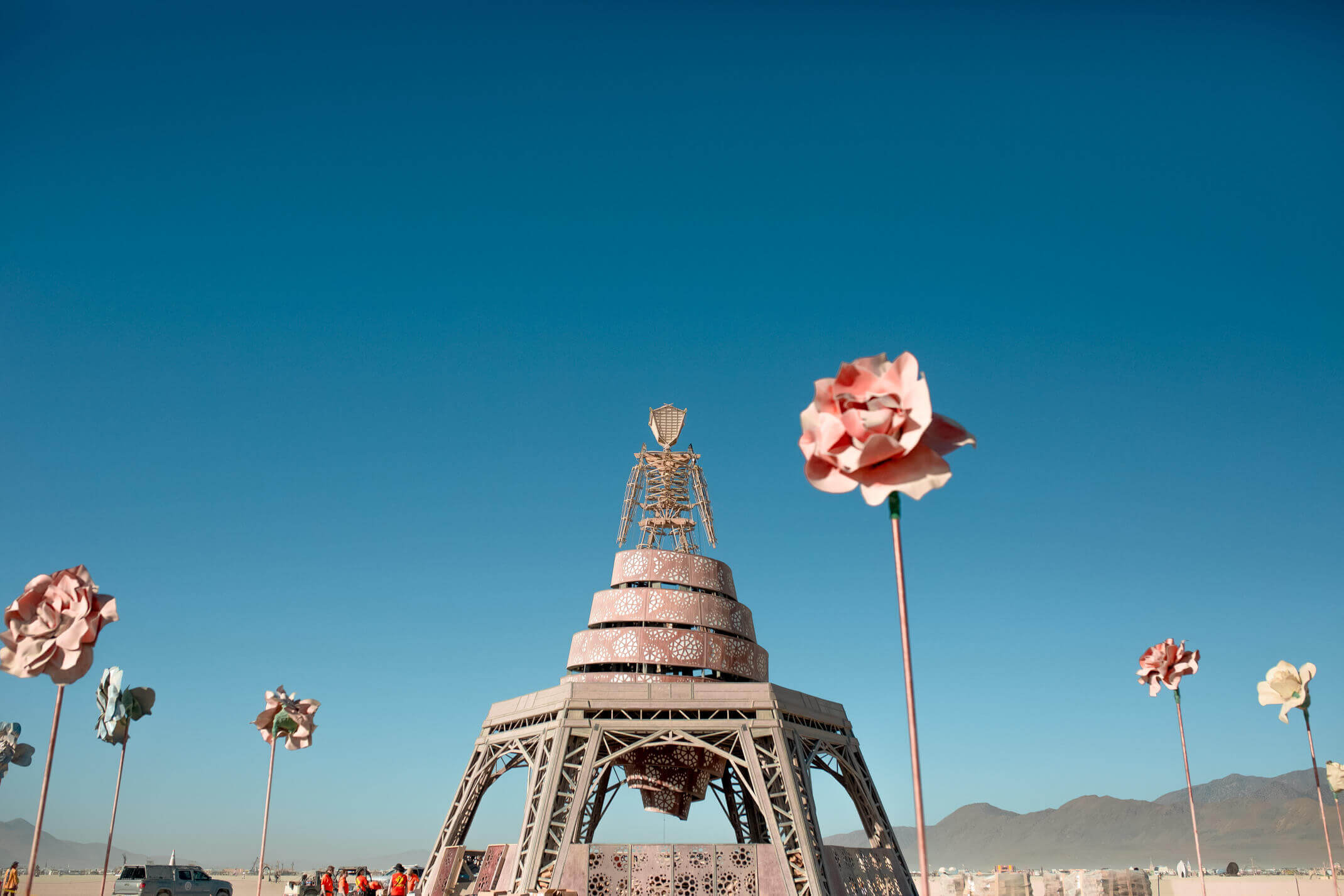 5. If you're looking to book an RV, look and book ASAP.
If you know you're going to Burning Man 2021 , even before tickets go out, start enquiring for RV's / similar now. There's a huge percentage of RV owners that will simply not rent out their vehicles during this time because of the wear, tear and dust that the week can bring. During Burning Man week the supply of RV's is reduced and the demand is crazy.
You can end up spending a fortune. RV's are the dream option for Burning Man and the highest chance you have of getting something at a good price lies in how early you're willing to book!
6. Map out a budget and save save save!
Write down all the things you'd like to have present in your Burning Man 2021 experience e.g. type of: accommodation, bike, food, outfits. Then start saving!
Burning Man is not a cheap experience but it's worth every single penny you spend and it's the ultimate opportunity for creative expression… go wild.
7. Prioritise water.
Ahead of your Burning Man 2021 experience you'll need to think about water and you'll need to bring with you to the desert all the water you'll desire to drink throughout the week.
The recommendation is to bring at least 1 gallon per person per day. Double or even triple your usual amount. Not only will you be dancing, cartwheeling and floating into the early hours of the sunrise but you're in the Nevada desert. The Burning Man experience takes place in extreme conditions and you must make sure you stay hydrated. Do not rely on other people for water, come prepared. It's always better to have too much than too little.
Also, pretty much everyone at Burning Man carries a hydration bladder around with them. You could be out and adventuring away from your camp for hours at a time…drinking consistently throughout the day is recommended! Shop my Burning Man hydration bladder here.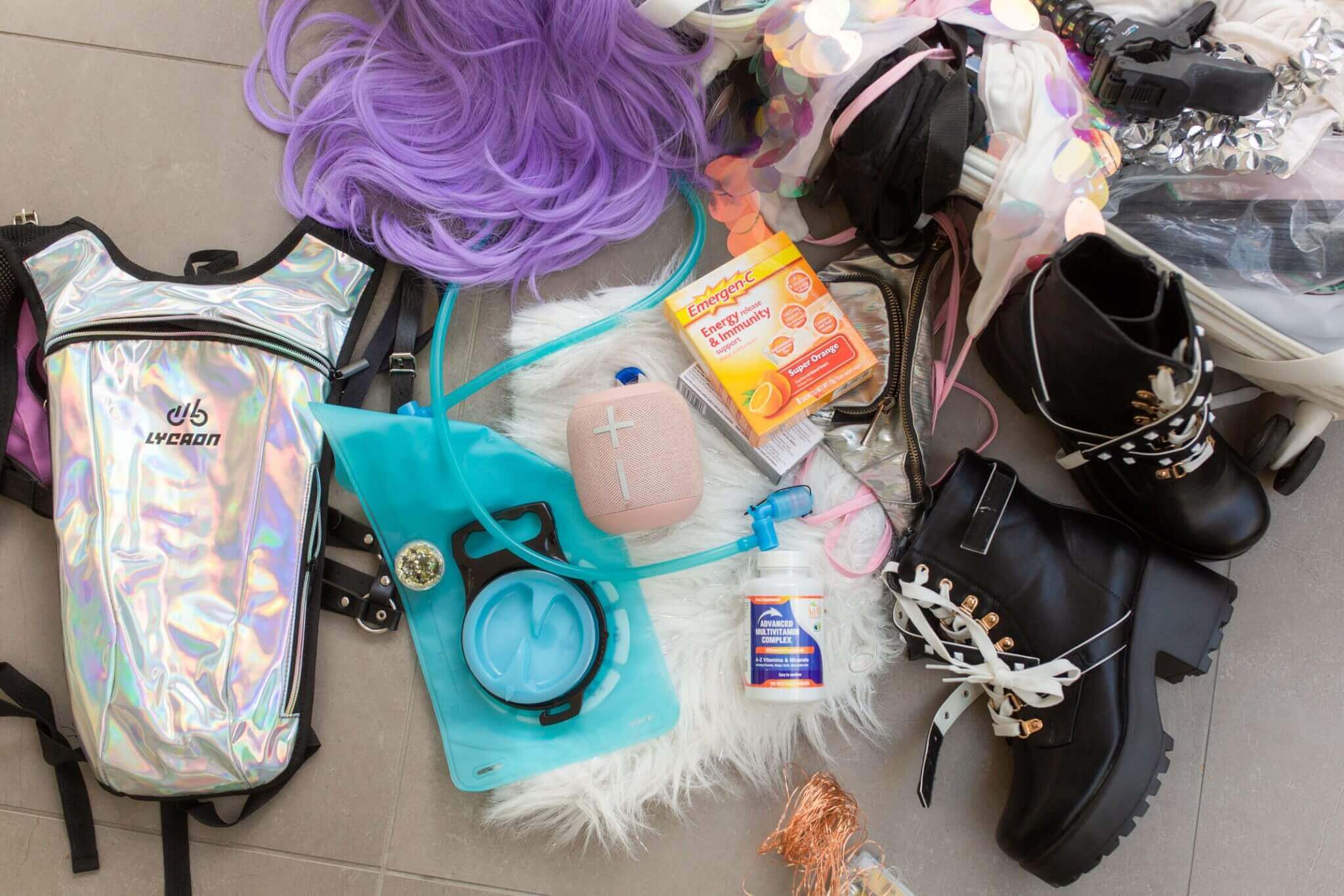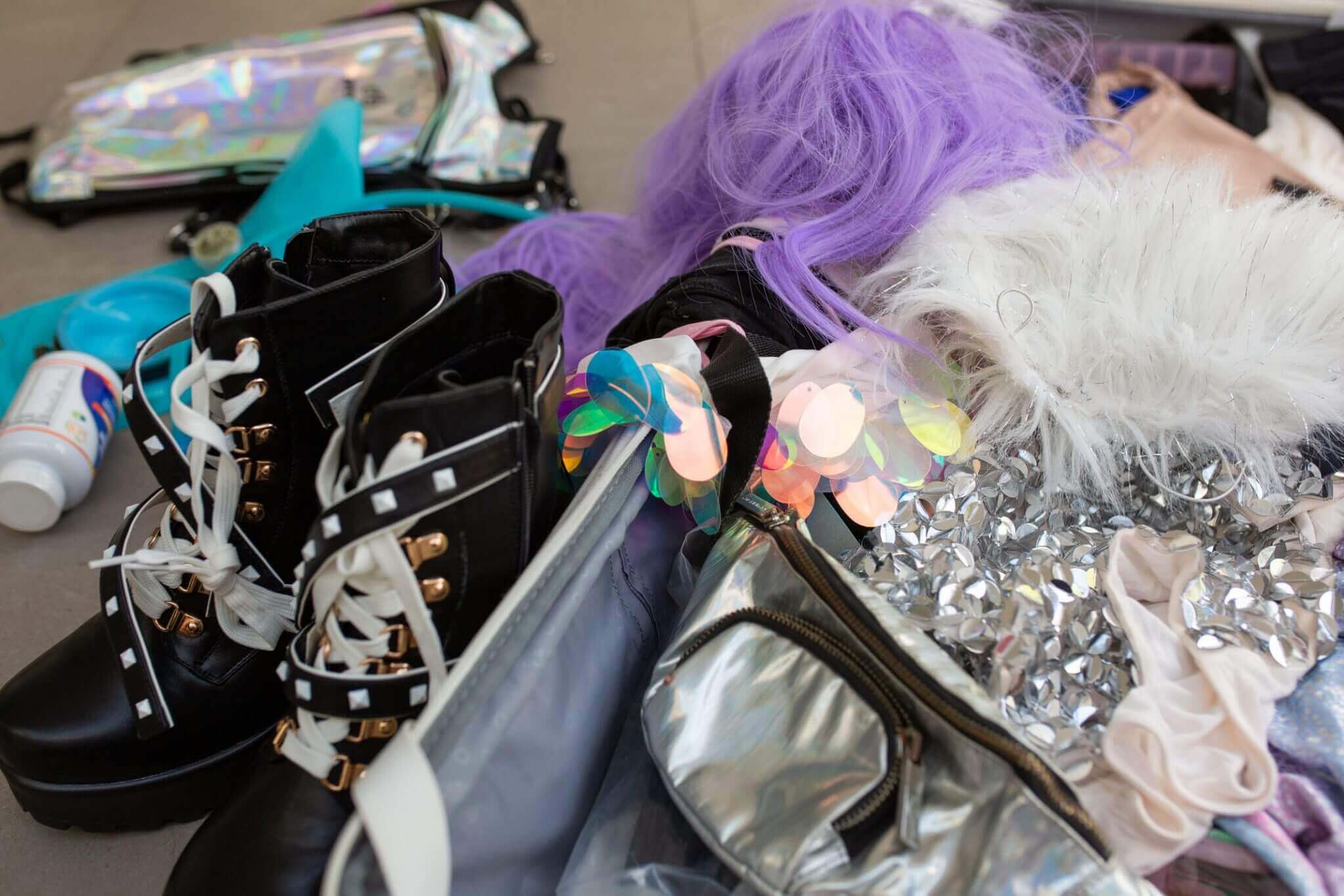 8. Bring any medication you could possibly need
Burning Man is all about radical self reliance. In preparation for your Burning Experience (if you'd like it to run as smoothly and as enjoyably as possible) you'll need to run through all possible scenarios you and your body could come into. If you're accident prone, bring a first aid kit. If you are prone to getting yeast infections, bring treatments with you. If you get cold sores, stock up on creams and tablets just in case.
You're in the desert and your body will be pushed to it's limits. You won't be able to pop down to the local shop for your favourite comforts and products when you're there so get thinking and writing lists now.
9. Prepare for the dust storms!
One of the many many magical occurrences you'll experience whilst in the desert is the dust storms that pass through the playa. One minute you'll be looking clear onto the horizon and the next? You'll be closing your eyes and getting low to the ground waiting for the dust storm to pass and give you back visibility.
Some years are bad for dust storms and some are absolutely fine. In both my years at Burning Man, they were never bad but you are recommended to bring a pair of goggles and a dust mask / scarf / bandana to cover your mouth and face with!
I also bought hydrating eye drops with me too this year which I loved having.
10. Take some time to find the right footwear
You'll be spending hours and hours on your feet, make sure you source some comfy shoes/boots to carry you. There are some seriously gorgeous outfits and footwear out there for Burning Man 2021 but consider that you'll want to be comfy and endure (without pain) the hours you'll be spending cycling, dancing and walking.
Honestly, if you think you're going to get blisters wearing them for 5 minutes at home, you're definitely going to get them in the desert heat and conditions.
Here's a fun little before and after of my Burning Man boots this year…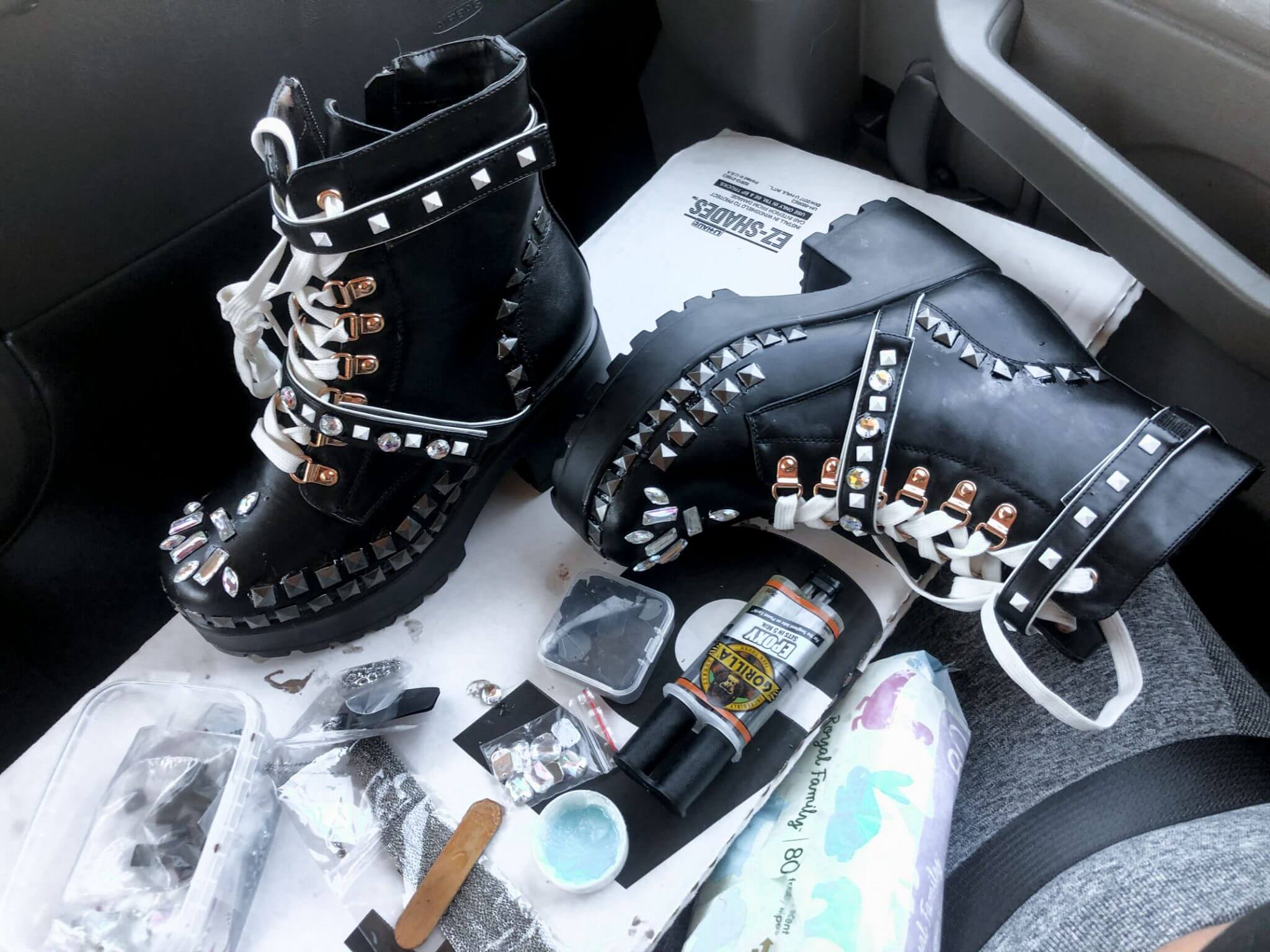 11. Party smart and not wrecklessly
We all know that if we go out drinking on an empty stomach – the night escalates pretty quick. Burning Man is a pretty cool environment to enhance as it's so creatively wild and genius but please party smart and responsibly. Burning Man isn't a place to get wasted and cause chaos, it's a beautiful playground to be free and embrace your inner child in.
make sure you fuel yourself well and eat well before heading out to party
stay hydrated at all times
take electrolytes with you (you'll be sweating a lot)
hang around with people on your 'vibe', make sure your comfortable in your company
don't take drugs or alcohol off people you don't know or trust
12. Get your last minute Burn purchases in The Haight
There's this neighbourhood in San Francisco (where a lot of people touch down / live before heading out to the desert) called The Haight and pre burning man it is literally outfit, craft and preparation heaven. You'll find ALL the epic costumes, craft stores, DIY and practical stores here.
13. Use Craigslist for getting yourself a bargain
I've used this website a few times pre- Burning Man to pick up second hand goods like a bike and an A/C unit. It's like an eBay / Facebook marketplace but has extensive listings for you to pick up items on the cheap. If you're heading over from international lands, this is a great way to save money on things you won't be taking home with you afterwards! It's also a good place to sell things after Burning Man!
14. Bring a resuseable cup / flask
You'll be making drinks at camp and taking drinks out with you to enjoy on your adventures / on the playa so make sure you bring at least one reuseable flask / mug. I bought a vacuum insulated water bottle this year (bougee) which mean that my cold icy drinks stayed cold during the days in the desert and during the night. Literally the dreamiest, most thirst quenching delight after you've stepped off the dance floor! Shop vacuum insulated waterbottles here.
15. Bring ID with you!
Some camps have bars built within them and camp members will welcome you to stop off and grab a beverage whilst you're out exploring. You will absolutely need ID to get in and to get a drink. This is something that was strongly enforced this year and we were turned away on numerous occasions when we'd left our ID at our camp. You can use your passport / driving license as ID but of course I'd recommend your driving license over passport, particularly if you're an international guest.
You used to be able to photocopy your id and stick it to your flask / mug but apparently you need the real deal now. Either way, bring it / both!
16. Prepare for the dust… it gets everywhere!
Basically, whatever you bring to Burning Man 2021 , you've got to be willing to surrender to the desert. Lol.
Nothing comes back the same and this fine desert dust gets everywhere. Expect to wash your clothes a few times to even see the original colour of it again lol!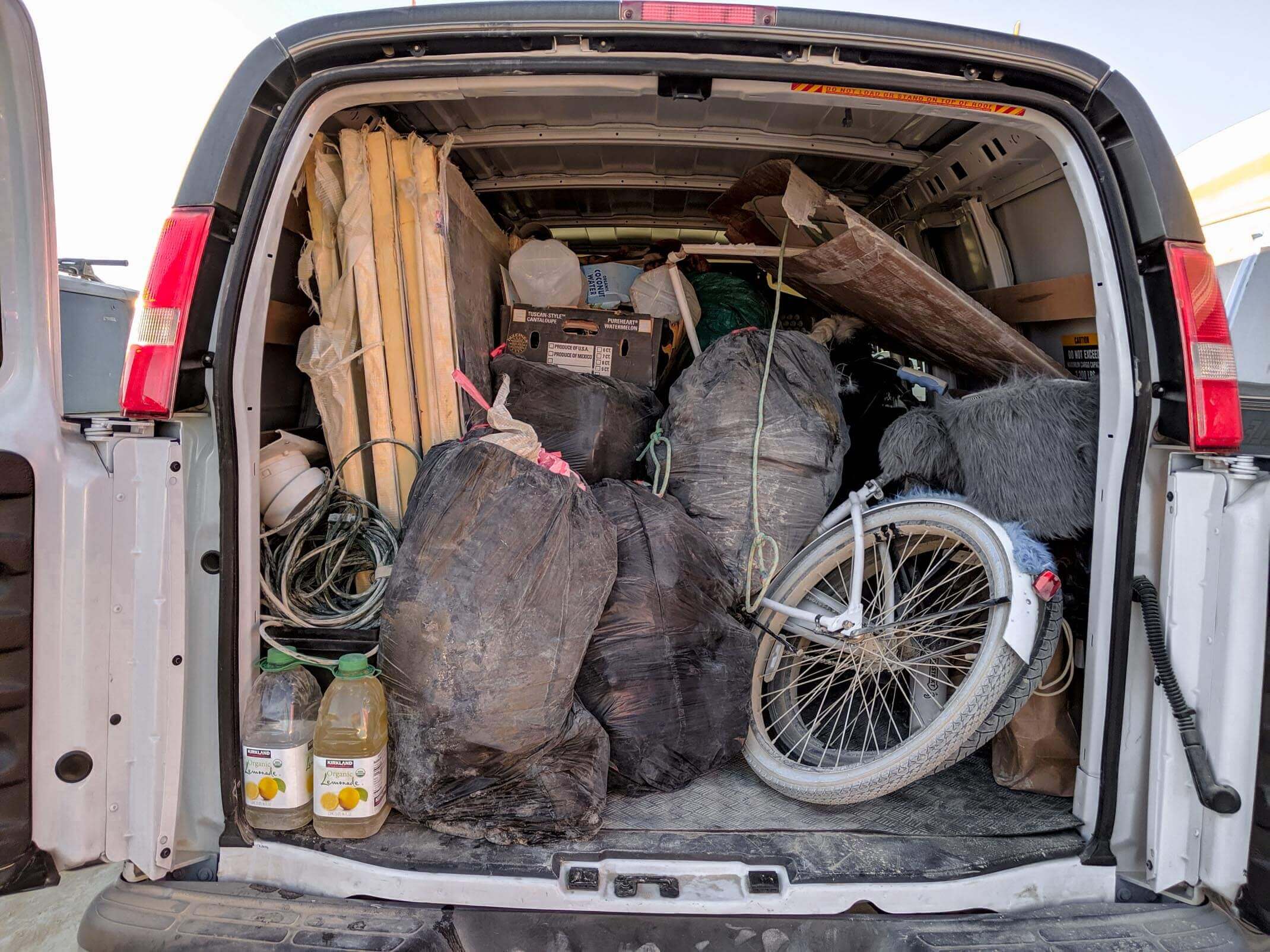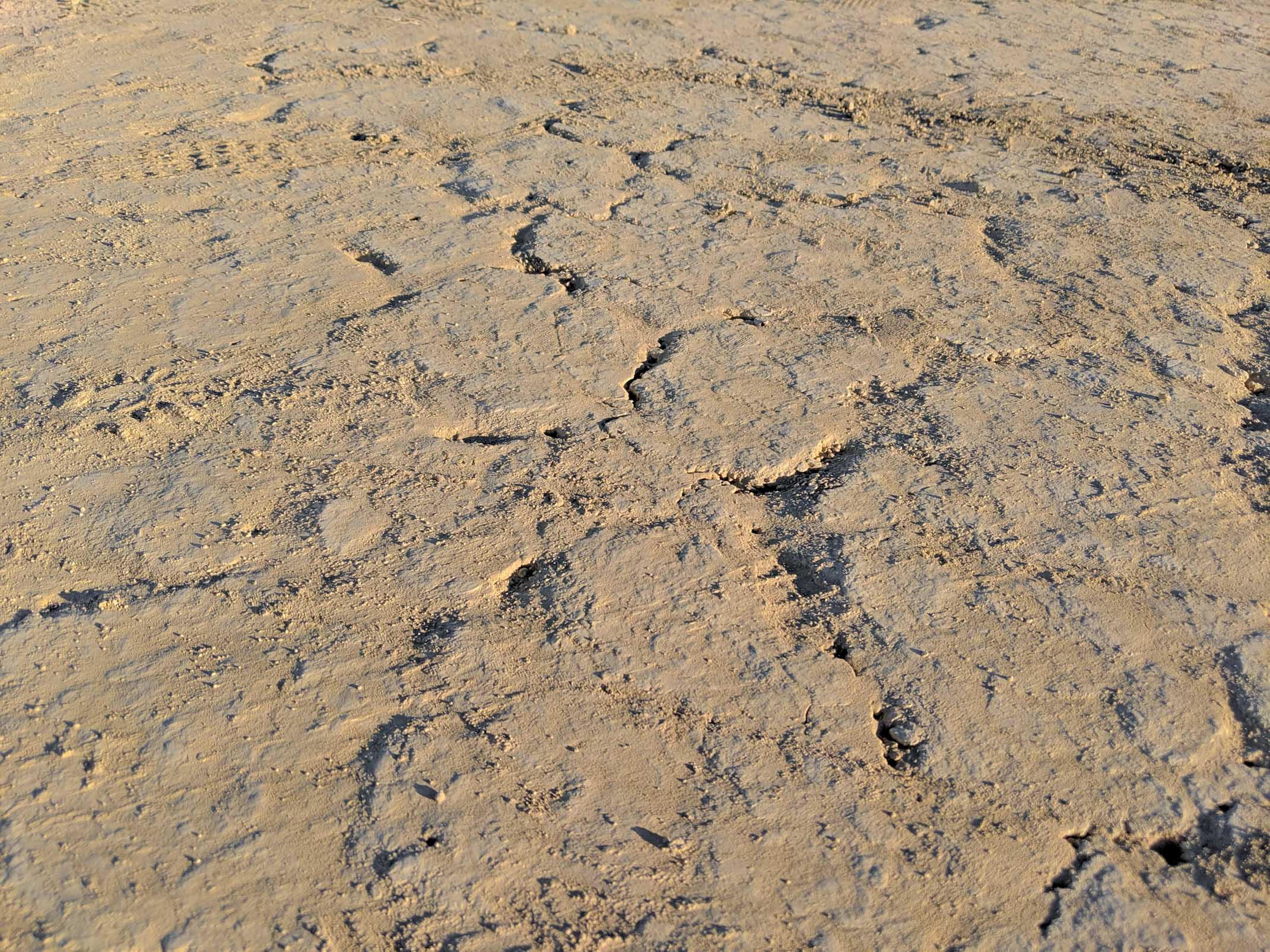 17. Bring a cooler and some USD$ for buying ice on the playa
The rumours are correct, there is no exchange of money at Burning Man barre the purchase of ice.
Dotted around the camping areas there are camps to pick up bags of ice from every day if you need them. We got bags of ice to put in our coolers to keep our 'refrigerated' items cool. Ice is also the most welcome addition to your drinks and alcoholic beverages!
I think they were 5/6$ each for a bag so just make sure you get some cash-out and bring it with you!
18. Bring extra vitamins and minerals with you!
I bought Emergen-C tablets to dissolve in my water and took a multivitamin and 5-HTP each day to keep my body topped up with essential vitamins and minerals throughout the week. I'd highly recommend doing the same!
19. Bring AA batteries and all the lights to light up your bike and costumes
Once the sun goes down at Burning Man 2021, you rely on recognising lights, light patterns and colours to navigate your way around the desert and towards your friends, camp and bike. Get creative and unique with your lights. I went to town on the fluff and lights on my bike and it meant the 'light sequence' was so unique I could spot my bike flashing a mile off. It's so fun to get funky with your bike and costume lights – go crazy!
Remember at Burning Man, there's no such thing as going too big.
Also, top tip, bring a bunch of cable ties to secure your lights and other things. They are literally the best thing ever in the desert. Glue / sticky tape will not endure the conditions out there!
20. Bring a bike lock for your bike.
There are thousands and thousands of bike on the playa. Do not rely on keeping an eye on it or on the sobriety of others. Bikes will get 'borrowed' lol and bikes will disappear. Get a bike lock on it and make sure you have your essential tool for getting around the desert. You will not want to be without one!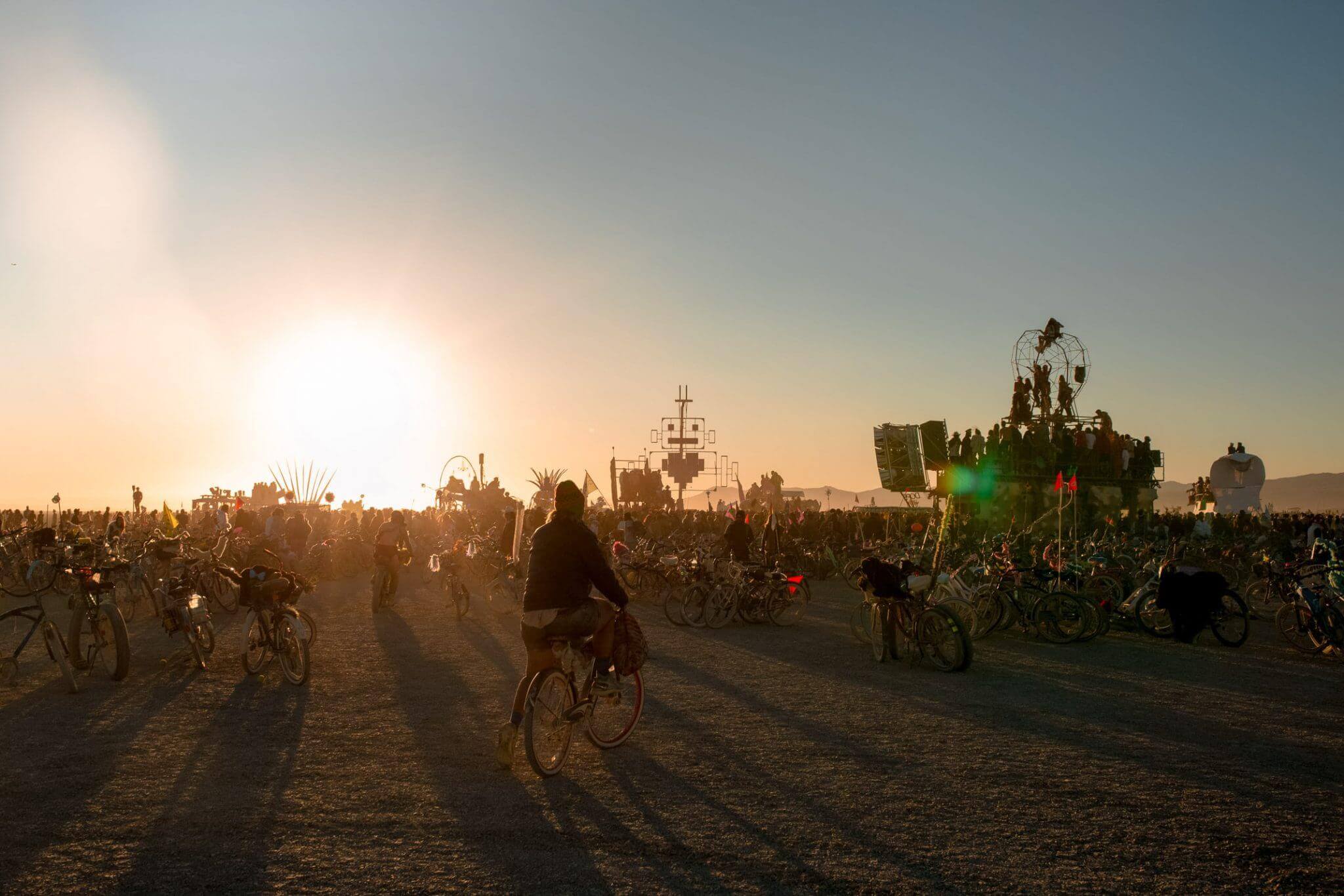 Last but not least…
21. Prepare for the time of your entire life!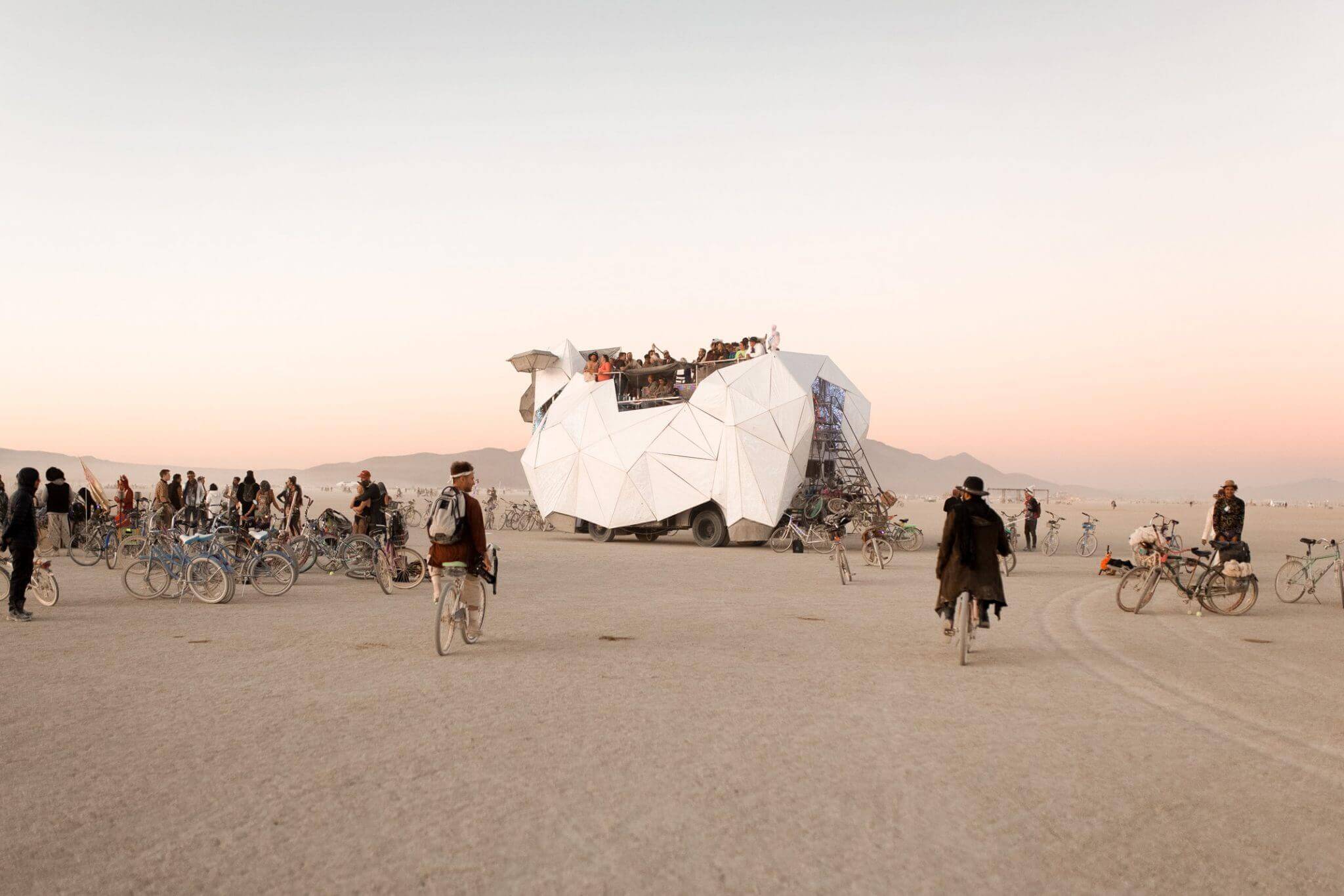 Were you planning on attending Burning Man 2021? Are you going to Burning Man 2022?
See you there!
Love as always and happy adventuring,
Did you find this post helpful? I'd love you to share it for me.
I can't do this without you.
Pin and save this blog post for later…