If you're planning a West Coast California road trip, this USA travel guide is for you. My Californian road trip from LA down to San Diego in the back of my friends truck is hands down one of my favourite travel memories so far.
I can't not drop in a mention here of Burning Man and Arizona too, two other epic USA adventures I'd highly recommend considering whilst you're planning trip stateside.
Back to this West Coast dream. Why did I love the LA to San Diego route so much? Most of my adventures are working adventures with itineraries, early starts, energy-consuming days, late nights editing and to be honest… very little time for relaxing. But this Californian road trip seemed to come at a perfect time and was EXACTLY what I needed to switch off, kick back, relax and indulge in every single thing I love most about exploring the world.
No alarms, spontaneous detours, beautiful sunsets, camp stove dinners, fresh air, surfing, bare feet, palm trees, sunshine.
The West Coast of California is designed for a more relaxed road trip, think palm trees, beaches upon beaches, surfing, sunsets and coastal drives. If you're looking for those dreamy SoCal Laguna beach vibes, look no further.
As I become a more seasoned traveller I've realised its so much better and more rewarding to spend more time in fewer places, to not rush and to really immerse myself in places. Combine that with the fact I didn't want my new travel partner (who I met randomly whilst adventuring in Paris last year) to feel like he was on a working mission with me.
So though our Californian road trip from LA to San Diego was only 120 miles in distance (which in a straight run would have taken about 2.5 hours) we meandered down the route over a week. Happy happy days.
Here's my LA to San Diego California road trip itinerary…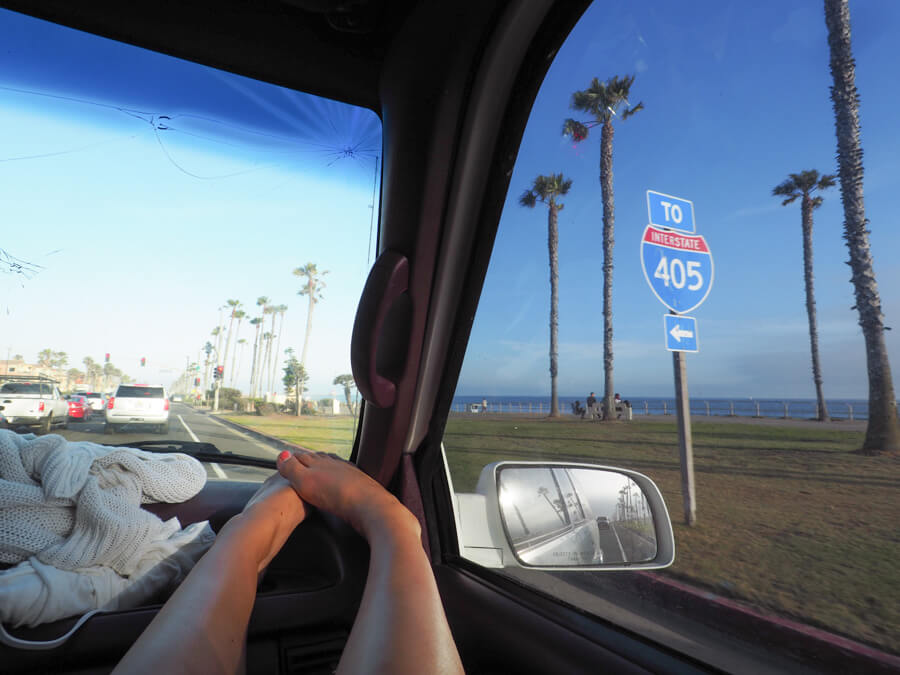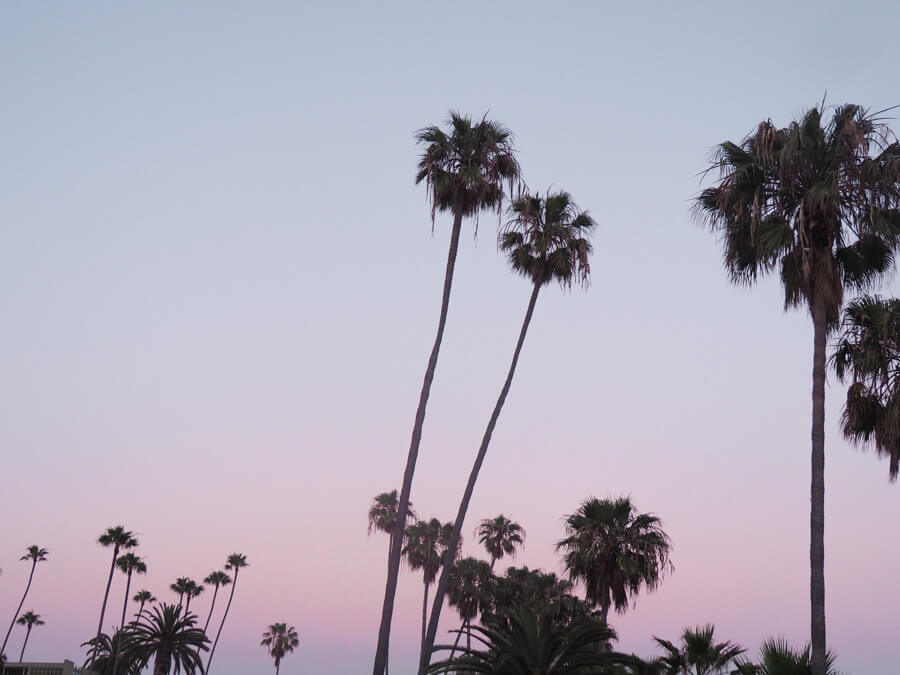 Day 1 – Venice Beach and Santa Monica
Walk down Santa Monica Beach and Venice Beach front and grab lunch
The stretch of path that runs along the beach front is 3 miles long. It takes about an hour to walk it, which we did, but cycling is a popular alternative. There are many bike rental shops along the front and plenty of spaces to lock up your bike when you want to dip into a restaurant for dinner.
The beach fronts definitely weren't what I had pictured them to be. I quite literally saw EVERYTHING on this day. On TV, in films, in media, LA falls nothing short of glitz, glamour and fame and that's the image I had, over the years, built in my head. But that image is very different to the reality. Yes all of that stuff is there, but LA is MASSIVE, seriously. And like any other city, there are the homeless, there are the rich and there is everything in-between.
After being quite taken aback by some of the sights and situations I witnessed on the beach front, I can't say I felt much at home on first impressions. But a chance to catch up with my friend just a 10-minute walk off of the beach in Santa Monica town, had my opinions turned around pretty quickly…
Wander through the gorgeous palm lined streets of Santa Monica, dip into the shops and listen to the live buskers on the streets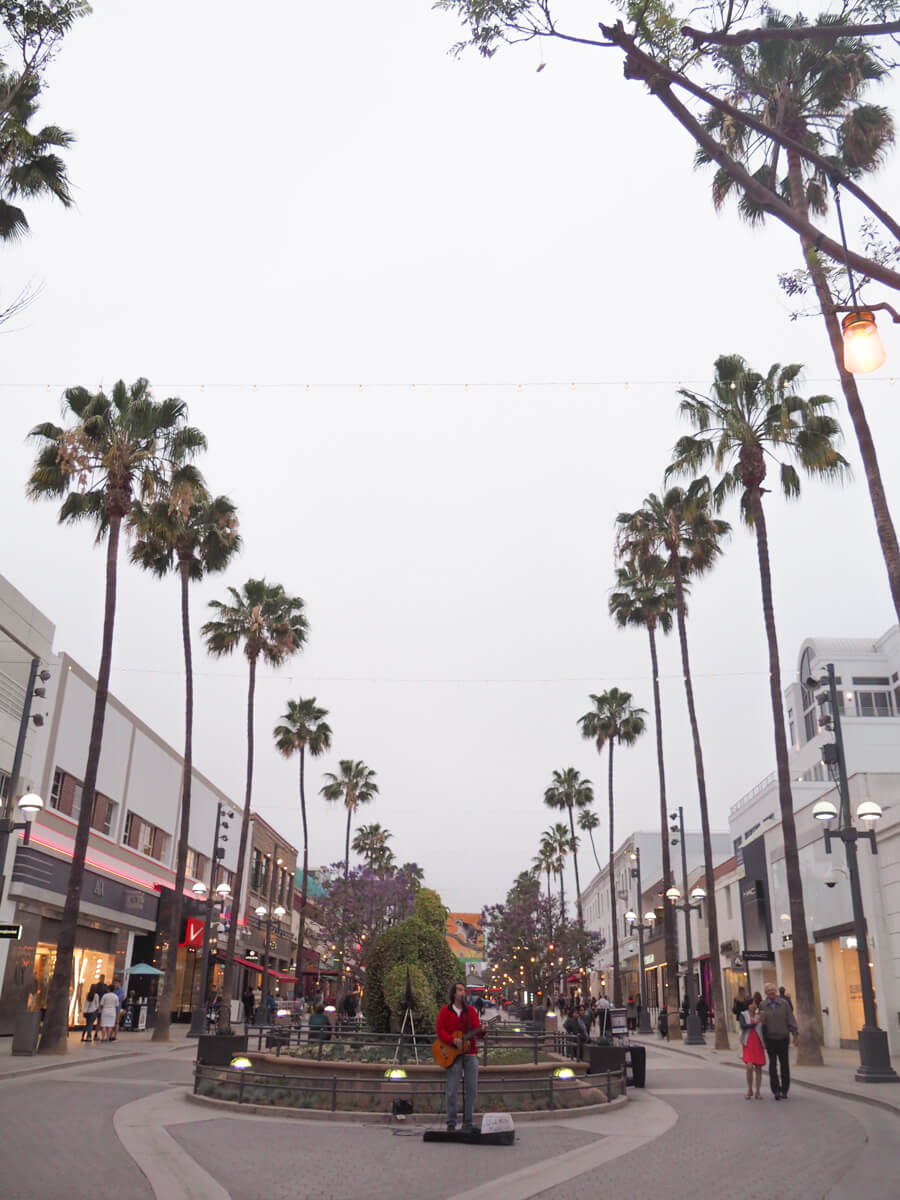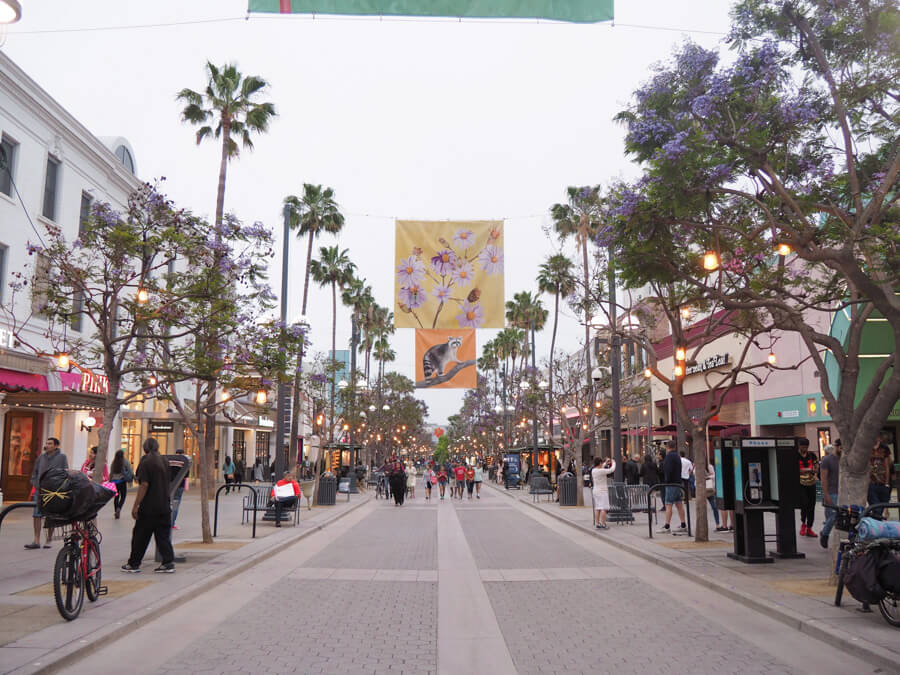 Embrace American culture in the Sports Bar Cabo Cantina with 2-For-1 cocktails + enchiladas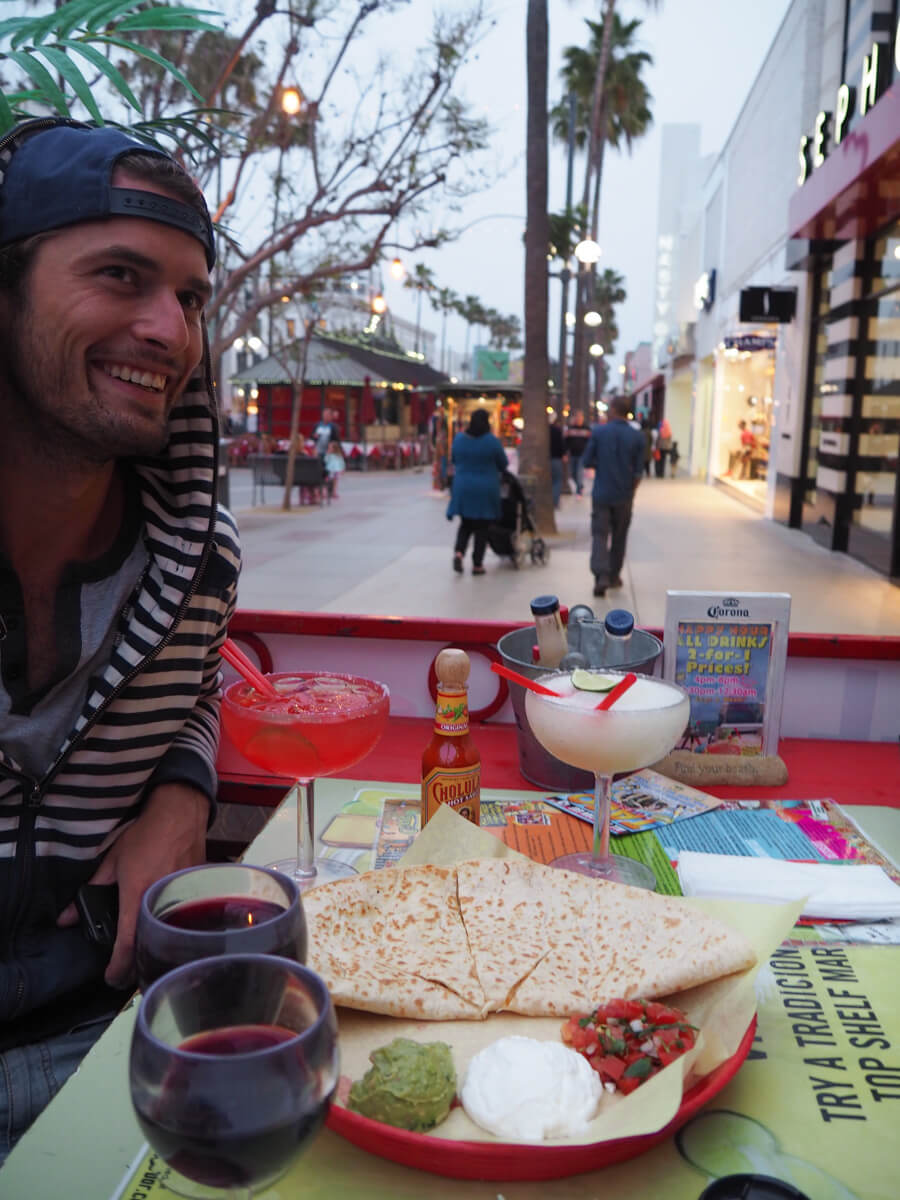 Grab a peanut bowl from Shophouse Kitchen
We shared the enchiladas from the Mexican… but yes we are also piglets and ate here too!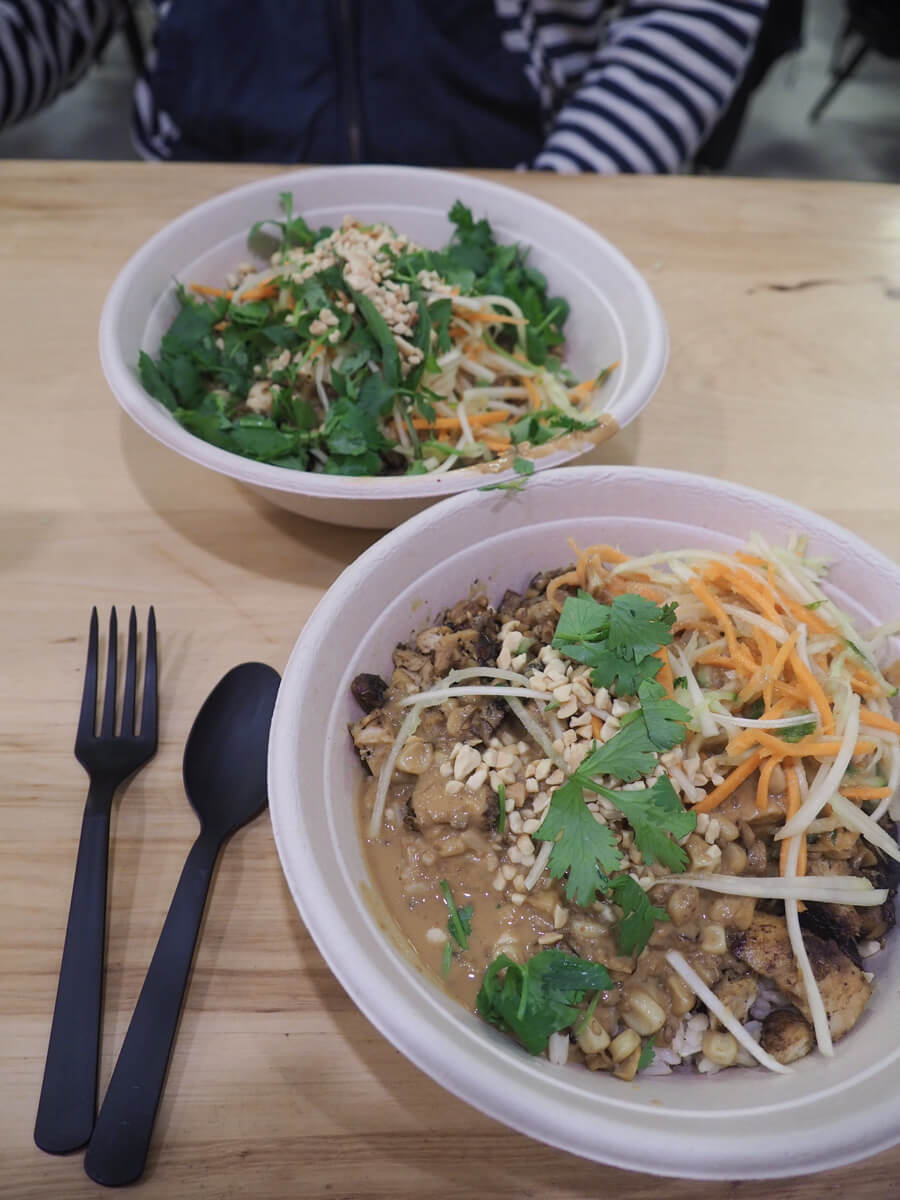 Day 2 – Be a Hollywood tourist
Hiked to the back of the Hollywood sign via Cahuenga Peak and the Wisdom Tree
There are 3 levels of difficulty depending on your ability. Our walk was deemed the hardest and took about 2 hours to complete.
You could also just opt to drive to the front of the sign for a photo, which requires about 30 seconds of walking.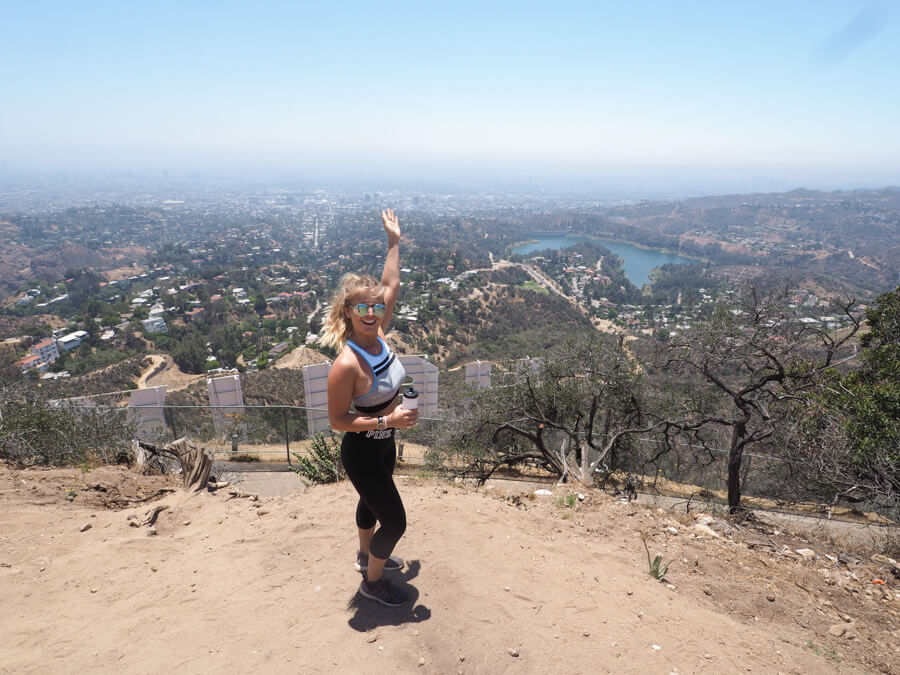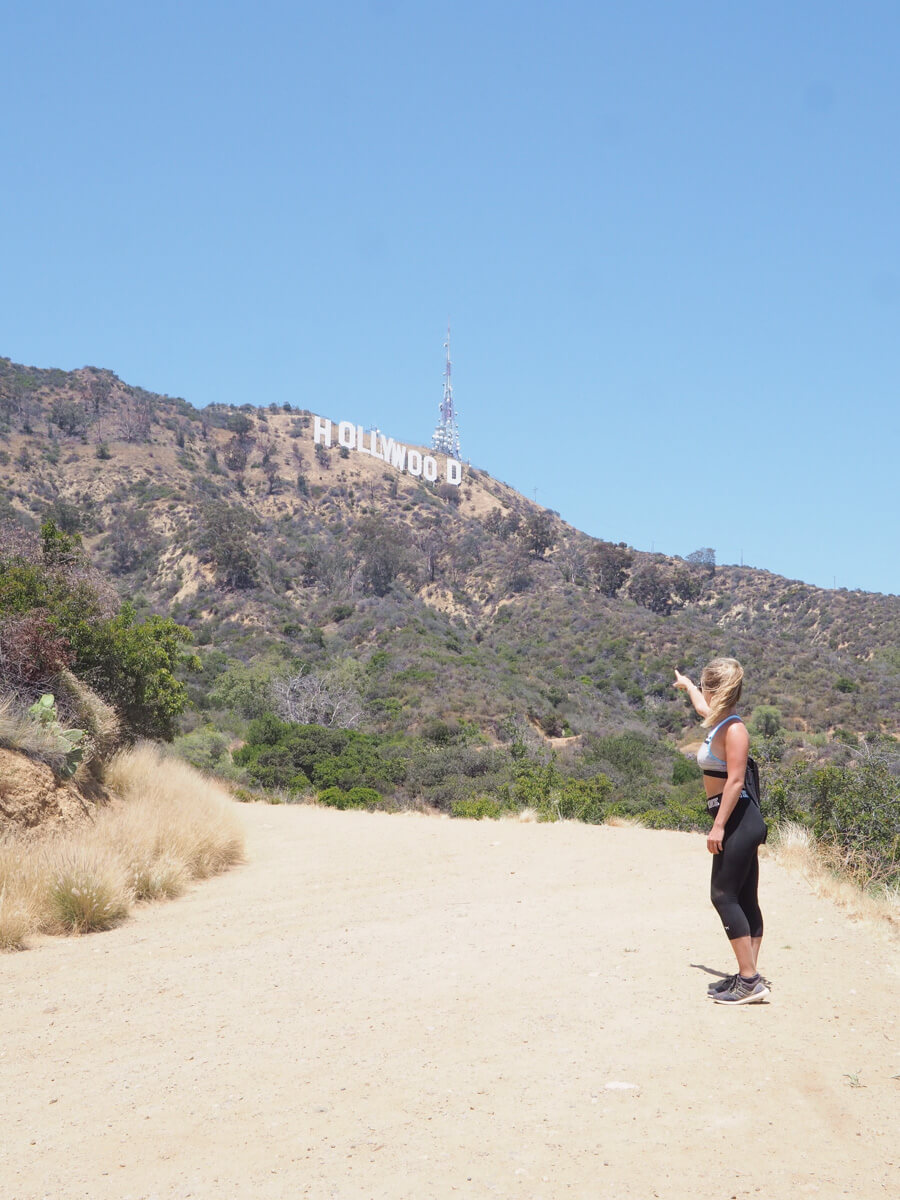 Drive through Hollywood Boulevard, UCLA + Beverly Hills down to Westwood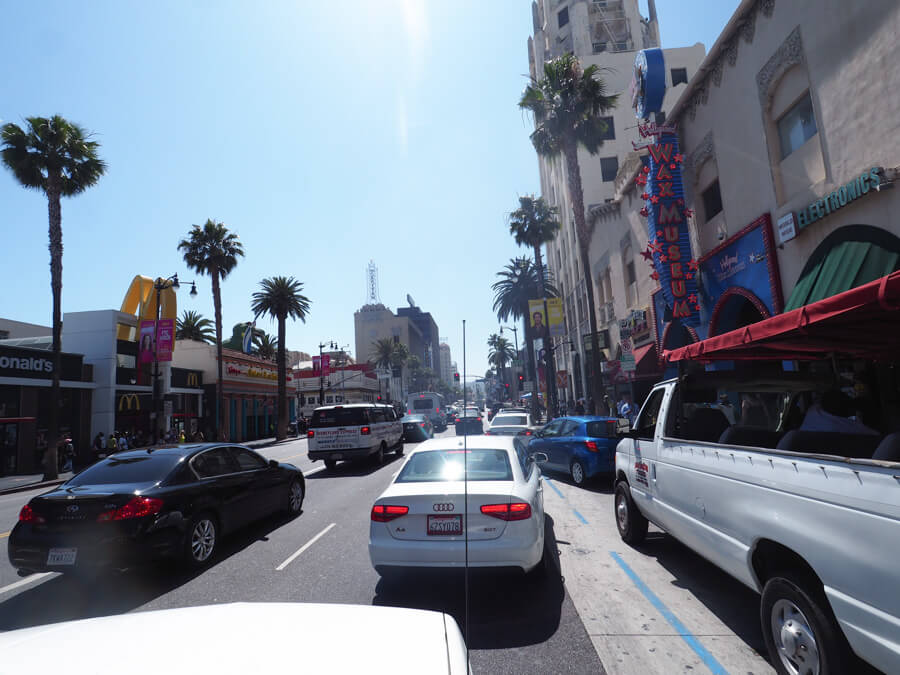 Grab an unbelievable $2 ice cream sandwich from Diddy Riese's
I had one peanut butter cookie and one smart filled chocolate cookie with rocky road icecream inbetween. UNREAL.
Find Diddy Riese's here: 926 Broxton Ave, Los Angeles, CA 90024, United States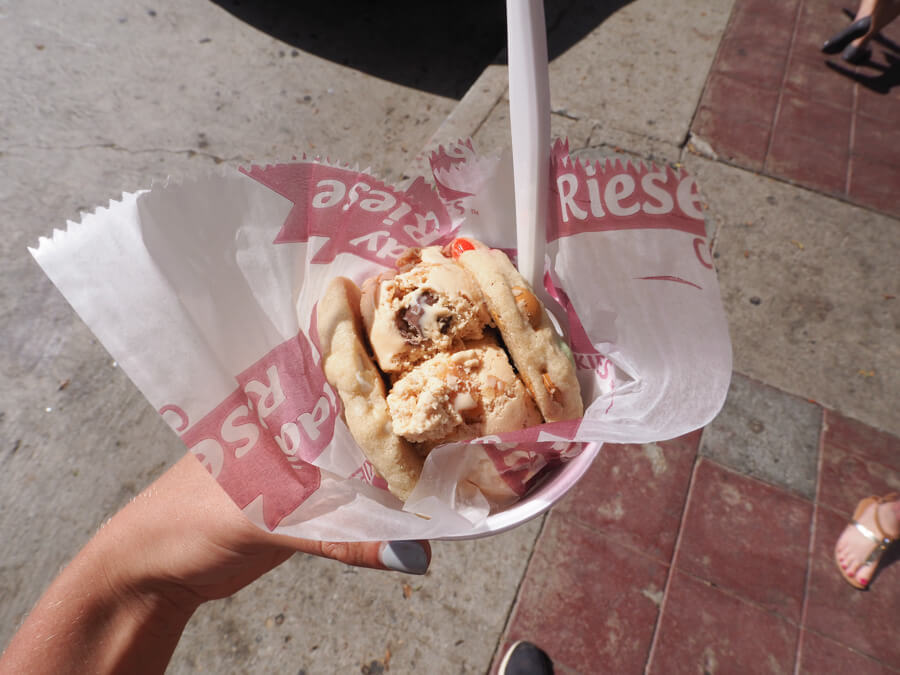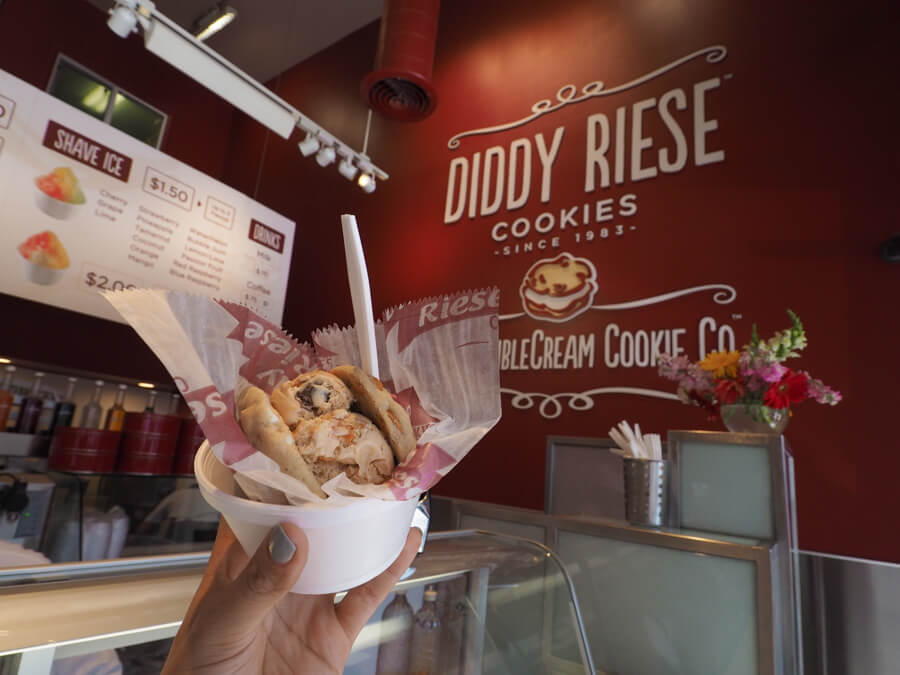 Watch part 1 of my Californian road trip come to life in my vlog below…
Day 3 – Long Beach + Huntington Beach
Browse the shops in The Pike Shopping Village

Dine refreshingly on the gorgeous summer salads and cocktails at The Yard House Waterfront Eatery

Grab a doughnut for the road!

Drive down to Huntington Beach and park up for the night.

Walk the famous Huntington Beach pier

Dinner at Aloha Grill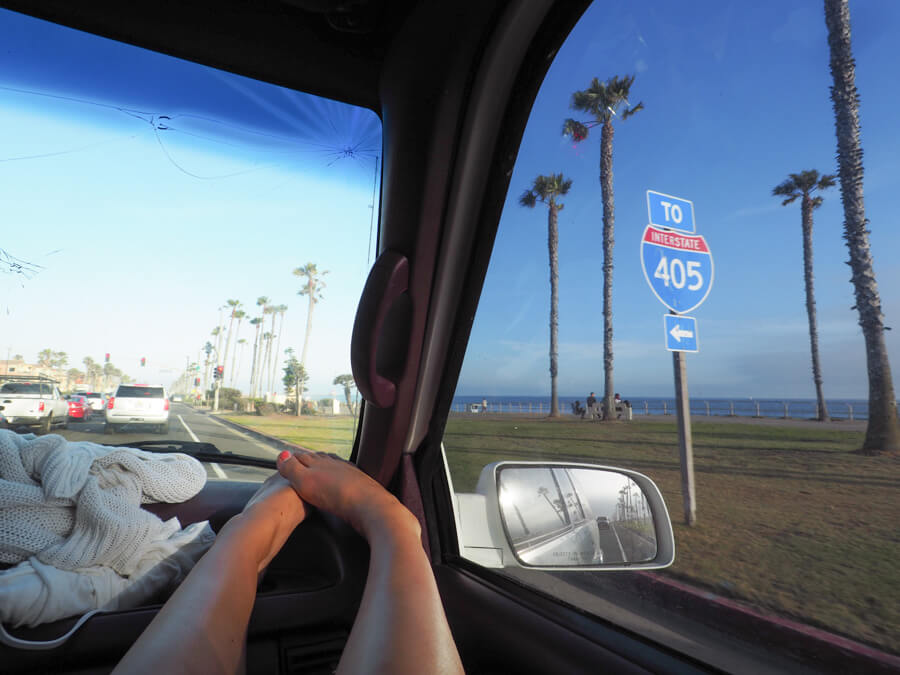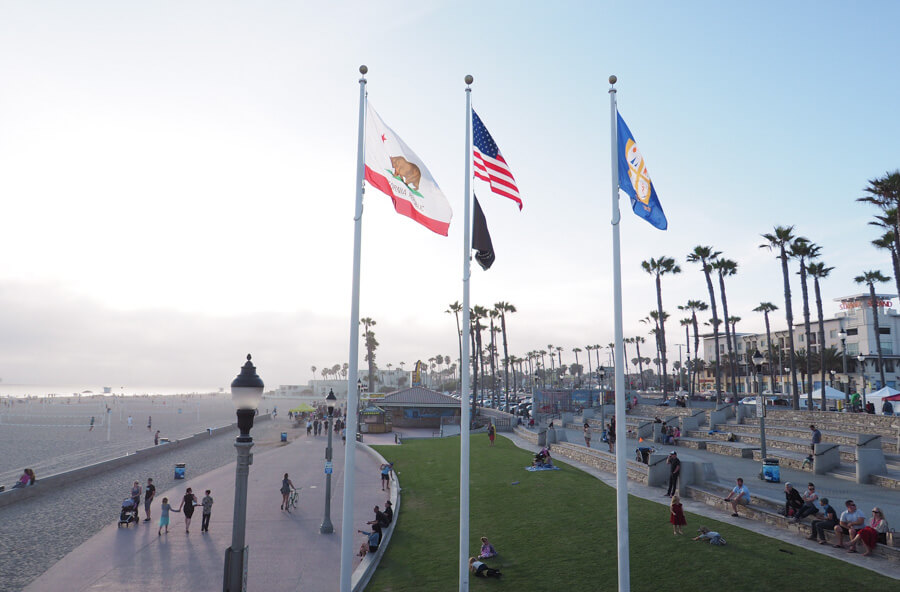 Day 4 – Wake in Huntington Beach and drive onto Laguna Beach
Take an early morning surf or swim in the ocean

Grab a Banzai Bowl for breakfast and what the surfers do their thing from the beach or the pier.

Grab a doughnut for the road

Browse the endless surf shops and beach-vibed home stores

Drive down to Laguna for the night and watch the sun set over the stunning array of palm trees that line the coast.

Eat at Tortilla Republic
Rumour has it that 'Nick's' is a great restaurant choice here in Laguna too, but we didn't book ahead and it was full on the day we were visiting.
Watch part 2 of my Californian road trip come to life in my vlog below…
Day 5 – 1000 steps beach & Encinitas
Grab breakfast and walk through the gorgeous Heisler Park coastal trail in Laguna Beach

Drive 10 minutes south to soak up the sun on a beautiful beach, lined with dreamy Californian properties.

Drive on through the sunset to Encinitas and eat Mexican in Las Olas
We stayed over night on San Elijo State Beach campsite – book here.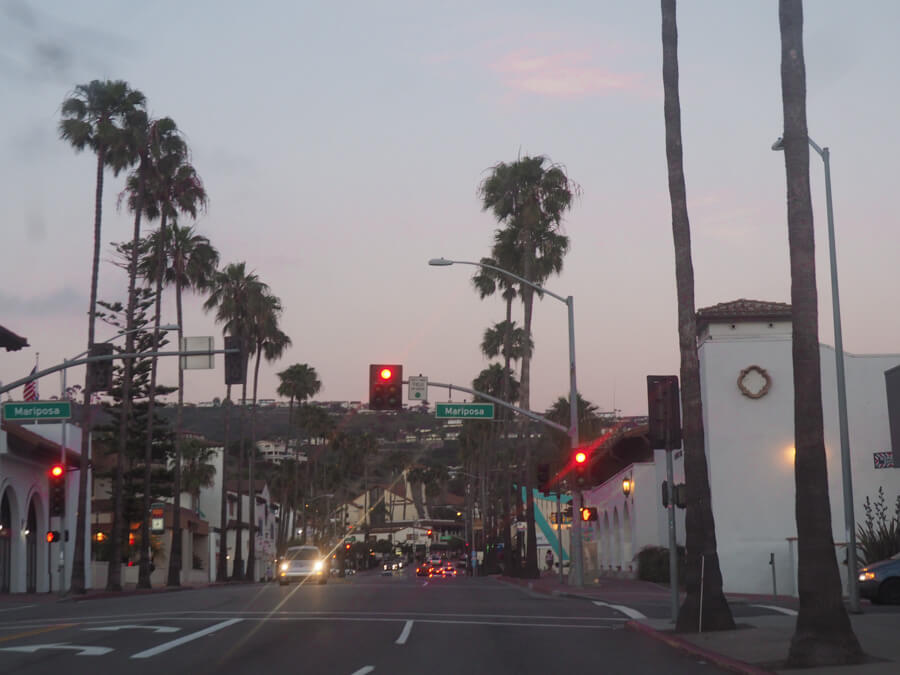 Day 6 – La Jolla cove and exploring San Diego
Grab a Sambazon acai bowl

Drive to La Jolla cove and hang out with the sea lions

Head down to Coronado Island for lunch and then walk down to the beach with a fresh scoop of gelato.

Grab some campfire goodies from Wholefoods and set up the camp stove and bonfire on Fiesta Island (note: you can't stay overnight here).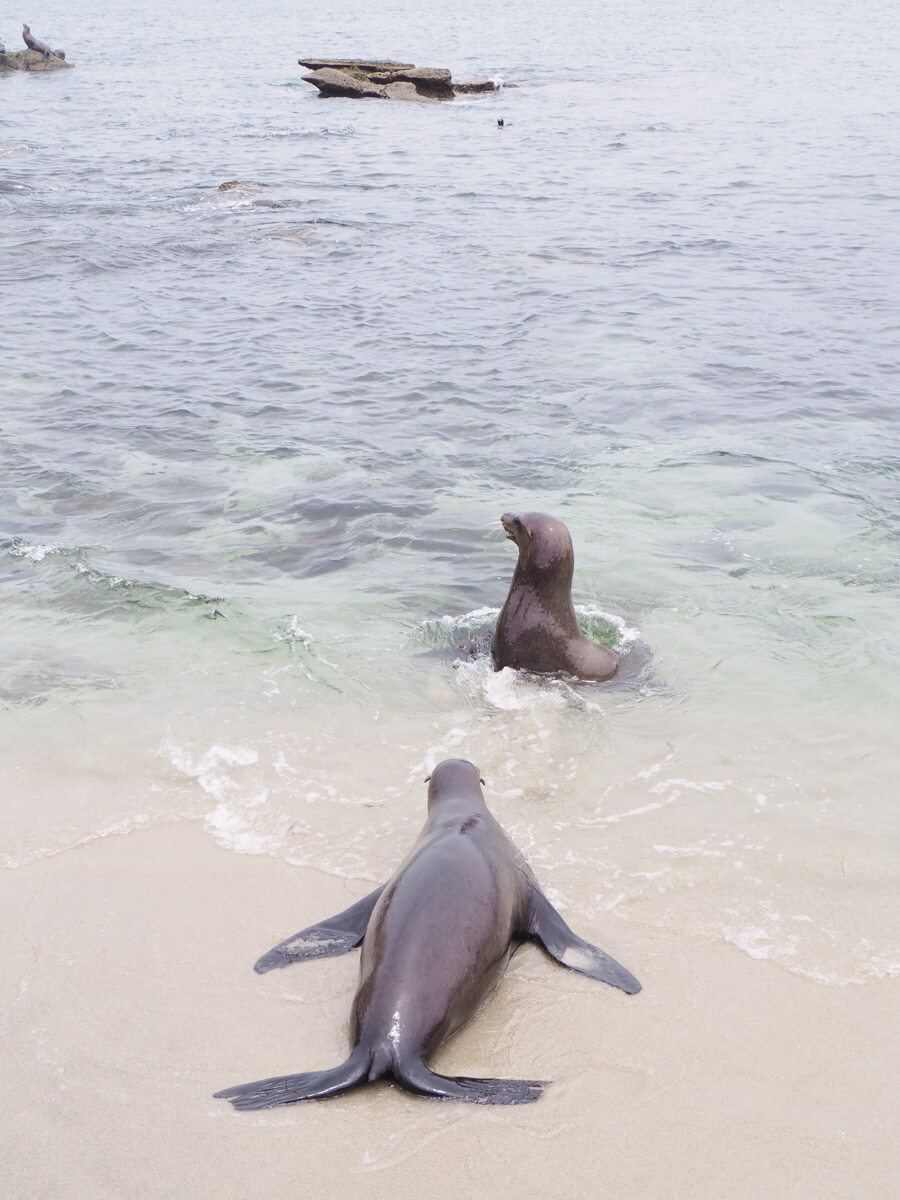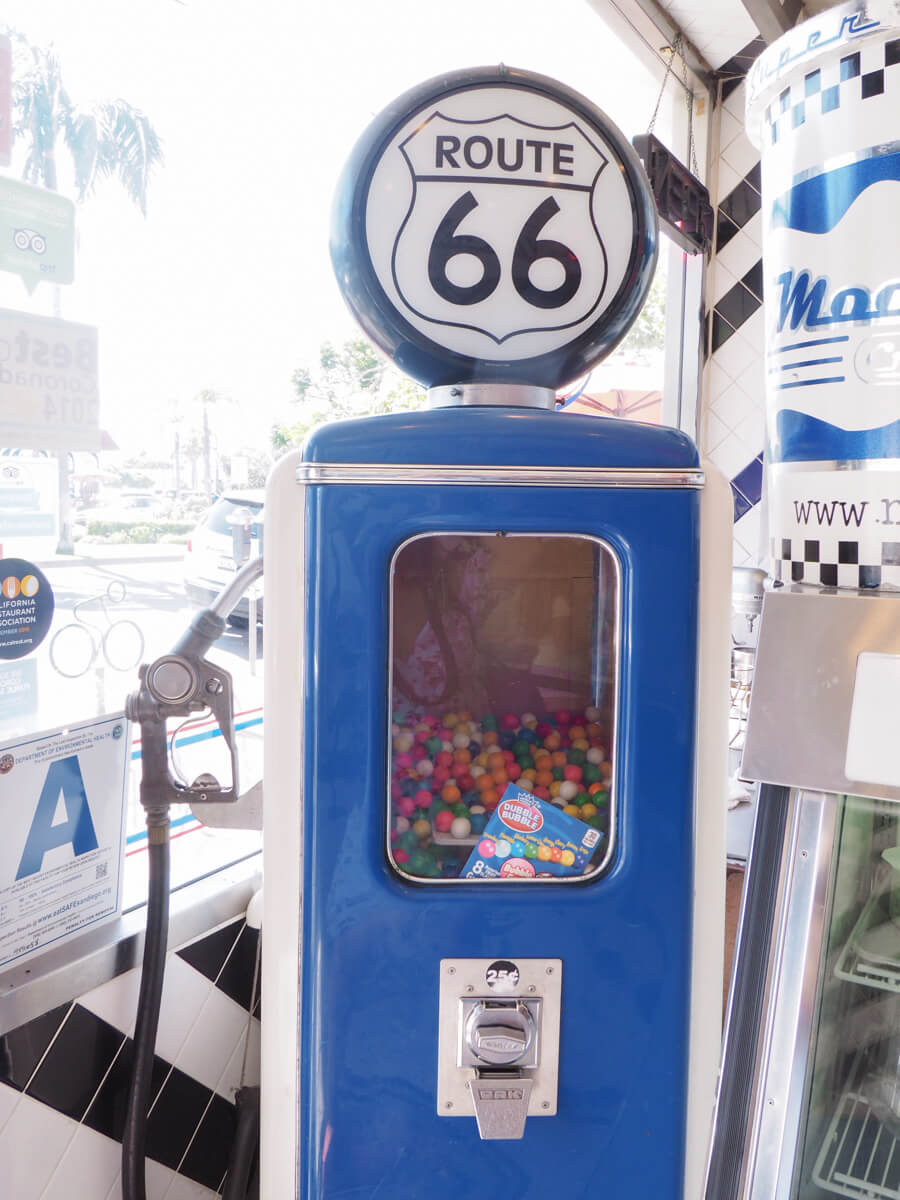 Day 7 – Potato chip hike and exploring more of San Diego
Grab a banana and get an early start to hike up to Potato Chip Rock
It's quite a challenging 8 mile hike and is BEST avoided between the midday heat hours. We begun at 8am and didn't return to our car until 1.45pm, that included waiting in line to take the ultimate photo and resting to catch our breath for half an hour at the top.
It's not a hike to be underestimated with a pretty consistent incline on the way up and there's no water along the way so make sure you take a load with you plus some snacks!
Head down into San Diego's University District for a well deserved and unrivalled feast at Snooze.
Recommend: Sweet potato pancakes, OMG! French Toast, Eggs Benedict
THIS PLACE IS GOD, ESPECIALLY AFTER SUCH A HIKE!
Browse one of the shopping districts and have a drink in Little Italy

Watch a baseball match at the Pecto Stadium

Go for a drink at Altitude Bar
Watch part 3 of my Californian road trip come to life in my vlog below…
Honestly, my Californian road trip was a week filled with moments, memories and sunsets that I'll still be reminiscing over and telling my grand children when I'm 70 years old.
Shout out to T for driving and for being the best adventure buddy.
Here's to the next Californian road trip!
Have you been to California?
What were your favourite spots? I'd love to know!
Love as always + happy adventuring,
Did you find this post helpful? I'd love you to share it for me.
I can't do this without you.
Pin and save this blog post for later…