Australia is hands down one of my favourite place to be in the entire world.
It's undeniable beauty, opportunity for adventure and insanely addictive outdoor lifestyle has had me return 4 times now. It certainly won't be my last either.
If you're currently planning or brainstorming your adventure over here in Australia – you're probably feeling quite overwhelmed?
What are the must see's? Where are the tourist traps? What should you prioritise?
Truth is, unless you're coming to live over here, you aren't going to see it all. And even if you did come to live here – you could be exploring for the rest of your life and still not cover everything.
The most important thing to do is decide what kind of adventure you want and create a bucket list. Now of course there are many tourist-y spots that rightfully deserve a spot on your bucket list (like Fraser Island and the Whitsundays) but there are also a lot of places that get left out of the limelight, equally worth stopping off at.
I've created this post as an alternative East Coast bucket list to perhaps the ones you've already stumbled across online (read my original bucket list here). Hopefully it will give you some lesser known, less touristy gems to go and set your eyes on during your east coast adventure…
Here's my Cairns to Sydney alternative east coast Australia bucket list…
1. Great Barrier Reef
Known, yes? Explored with the right trips, usually not! This beautiful reef can be seen from space it's so big. Head out from Cairns on a full day boat trip and see the amazing sights that the Great Barrier Reef has to offer. Jump in the water and you'll be seeing turtles, reef sharks and a massive selection of tropical fish. This is an incredible place to learn how to scuba dive too!! If water isn't for you, you can also check out the Great Barrier by helicopter or if you're feeling up to a challenge… see it with a skydive!
A trip I recommend is the 'Passion of Paradise – with an Intro Dive' – see more and book your trip here.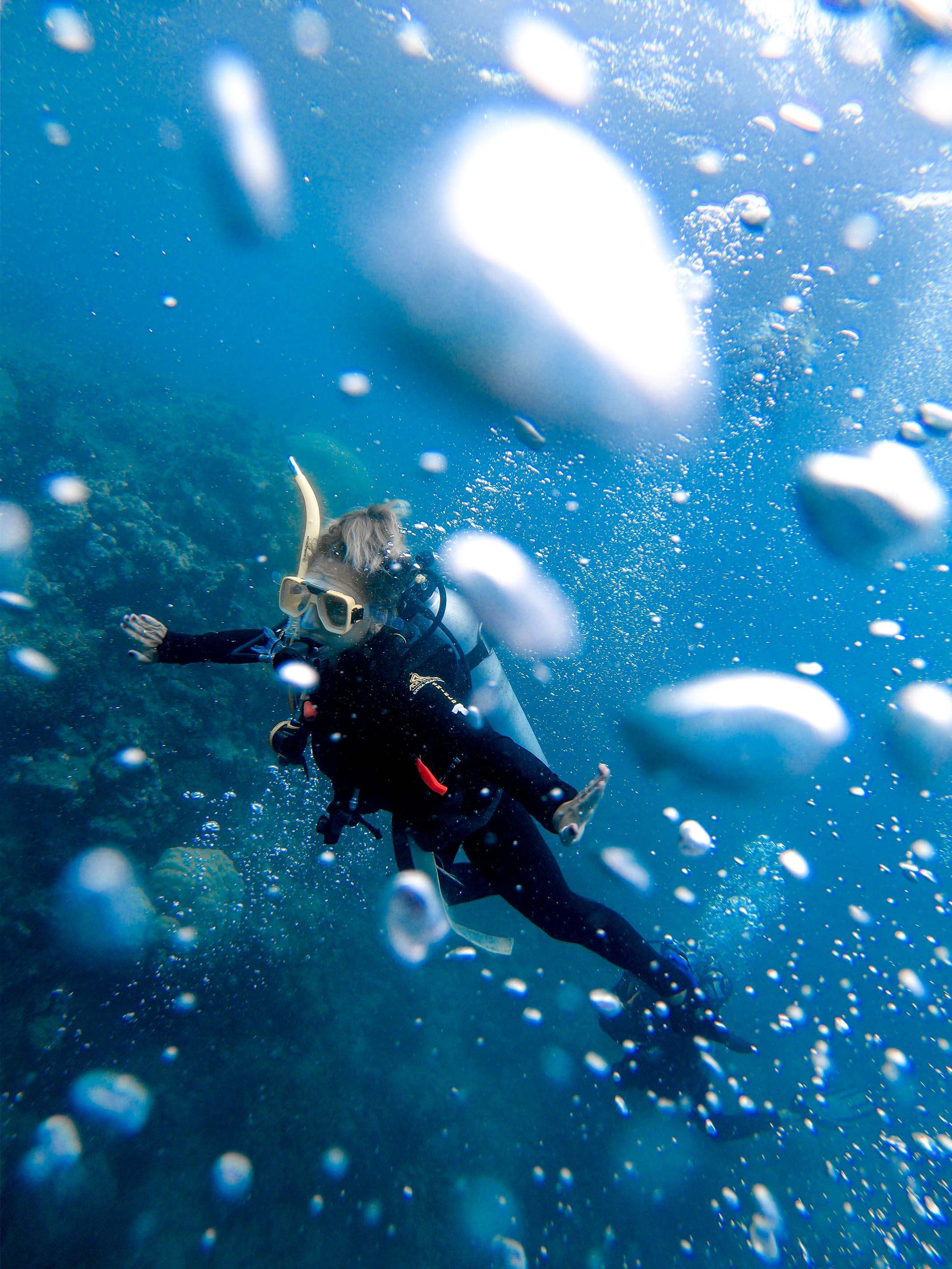 2. Atherton Tablelands
A little magic outside of Cairns, just a short drive away from the town you'll find yourself in the tropical Atherton Tablelands, home to incredible waterfalls, lakes & natural waterslides! Make sure you visit Millaa Millaa falls, it's a beautiful waterfall and the filming location for music videos & ads. Get practising your hair flick for 'the shot'!
A trip I recommend is the 1-day Barefoot 'Atherton Tablelands Rainforest & Waterfalls' tour. See more and book your trip here.
3. Noosa National Park
On the Noosa leg of WMGT adventure #9 we spent the entire day exploring this National Park. Australia is full of amazing national parks but this one tops the list! The hike is easy and there are plenty of beautiful spots to take in those good views. Our favourite part of the national park is the Fairy Pools which are natural pools where the waves crash into and create a bubbly effect!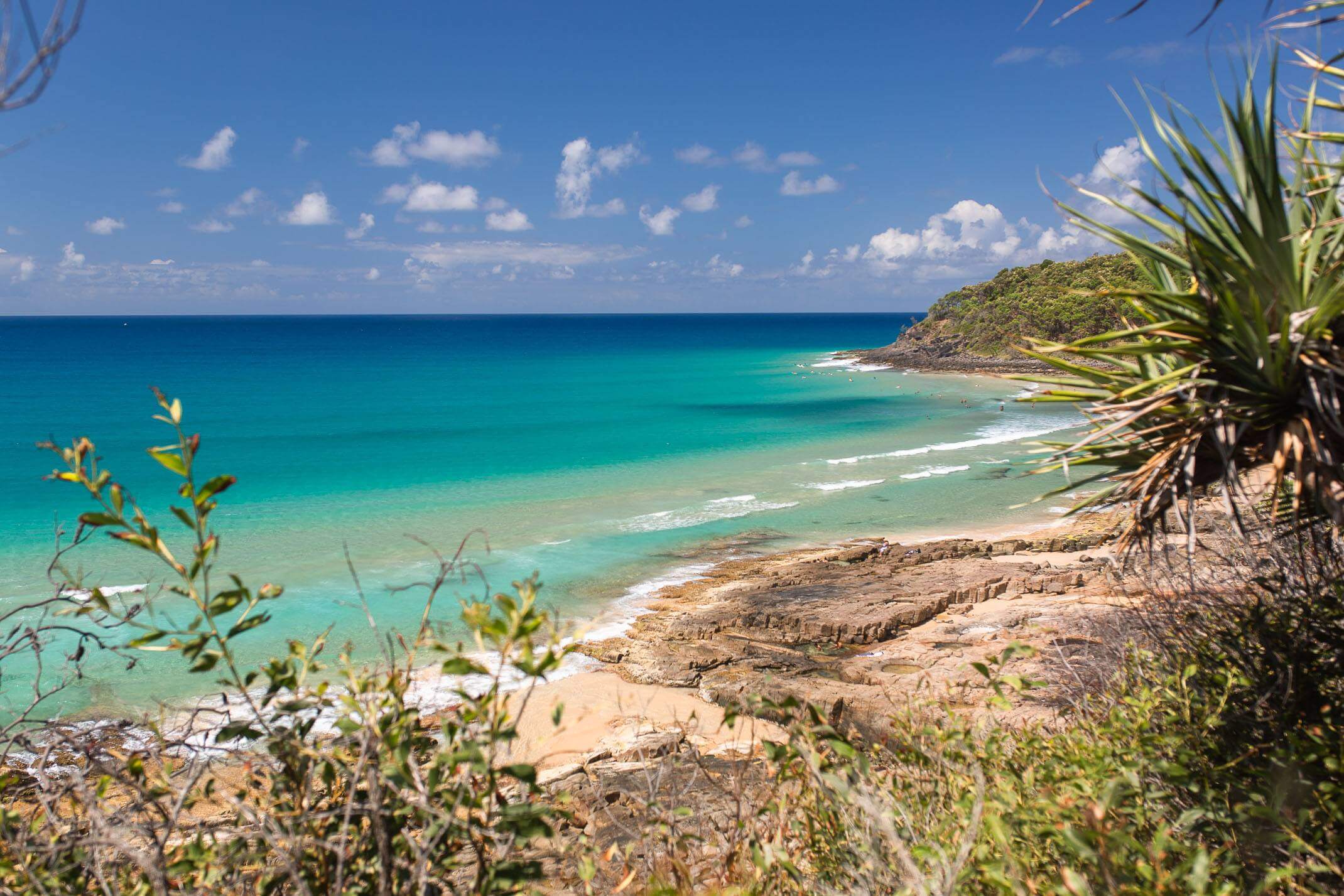 4. Cape Hillsborough
If you are an early riser then this is definitely one for your Aussie bucketlist! Catch the local kangaroos hanging out on the beach at sunrise at Cape Hillsborough, this one is probably best accessed by camper van or rental car so add it to your road trip list and make sure you take your camera!
5. 1770 Castaway
If you fancy yourself as a Shipwrecked contestant then the town of 1770 has an experience for you! This is one of the most unique adventures on the east coast of Australia and its for those of you that love a challenge. In this 1770 Castaway trip, you'll be taken to a remote island where you will be left with the essentials to survive your time on the island. Don't worry though, this adventure is full of fun and you'll be spending your time kayaking, hiking, exploring caves, chilling in rock pools, sandboarding, fishing and finding oysters.
A trip I recommend is the 1770 Castaway Tour, 3-day/2-night adventure. See more and book your trip here.
6. Magnetic Island
Have you ever seen the topless pink barbie cars and wondered how you can make this dream come true? Well you will actually find these on the beautiful Magnetic Island just off the coast of Townsville. This island is small but full of adventure, rent yourself a topless barbie car (or 4×4 jeep) and get cruising with your squad. There are plenty of beautiful crystal clear coves to discover around the island and lookout for koalas, rock wallabies, lorikeets & sting rays!
A trip I recommend is the 3-night Magnetic Island Magic. See more and book your trip here.
7. Glasshouse Mountains
If you visit Brisbane and find that you are craving to get back out into the mountains, then you're in luck. The Glasshouse Mountains are a short drive outside of the city (close to Steve Irwin's Australia Zoo) and are just breath taking, make sure you take your trainers and plenty of water because the hike is REAL in this spot, but well worth the effort for the views.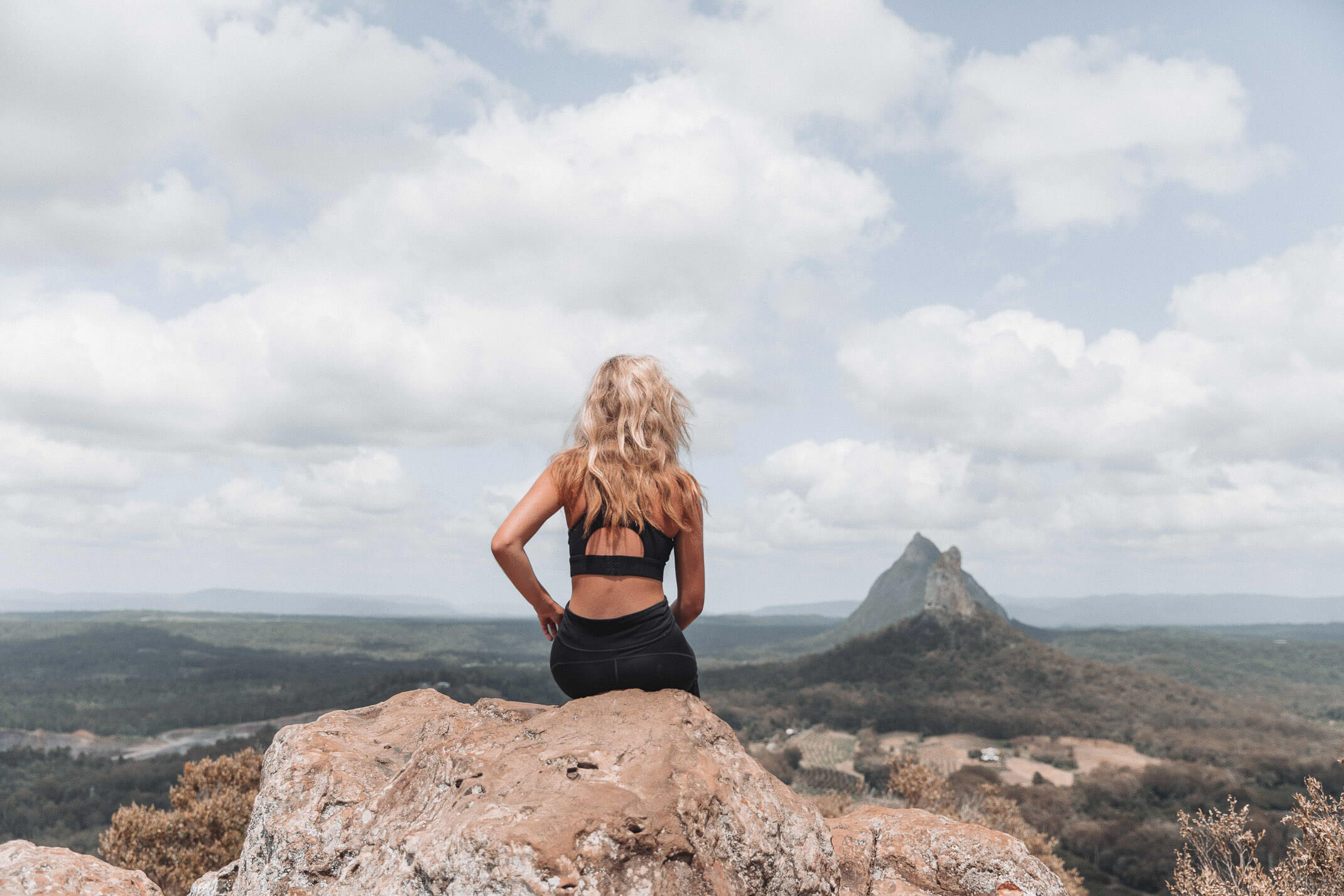 8. Moreton Island
Another little gem outside of Brisbane, Moreton Island is a little slice of heaven and paradise! If you want to experience island life then get yourself here, you can kayak in clear kayaks to get the best views, snorkel the shipwrecks and relax on the sandy beaches after all the excitement of the east coast!
9. Dolphin Kayaking Byron Bay
I love Byron Bay and fall a little it more in love with it every time I visit. If the names a giveaway it's a massive bay that's protected by a cape, where the famous Cape Byron lighthouse is located. If you want to really take in the beauty of Byron head out on a Dolphin Kayaking trip, there are LOADS of dolphins that live in the bay and you are pretty much guaranteed to see them up close on your trip.
A trip I recommend is the 3-hour Go Sea Kayak experience. See more and book your trip here.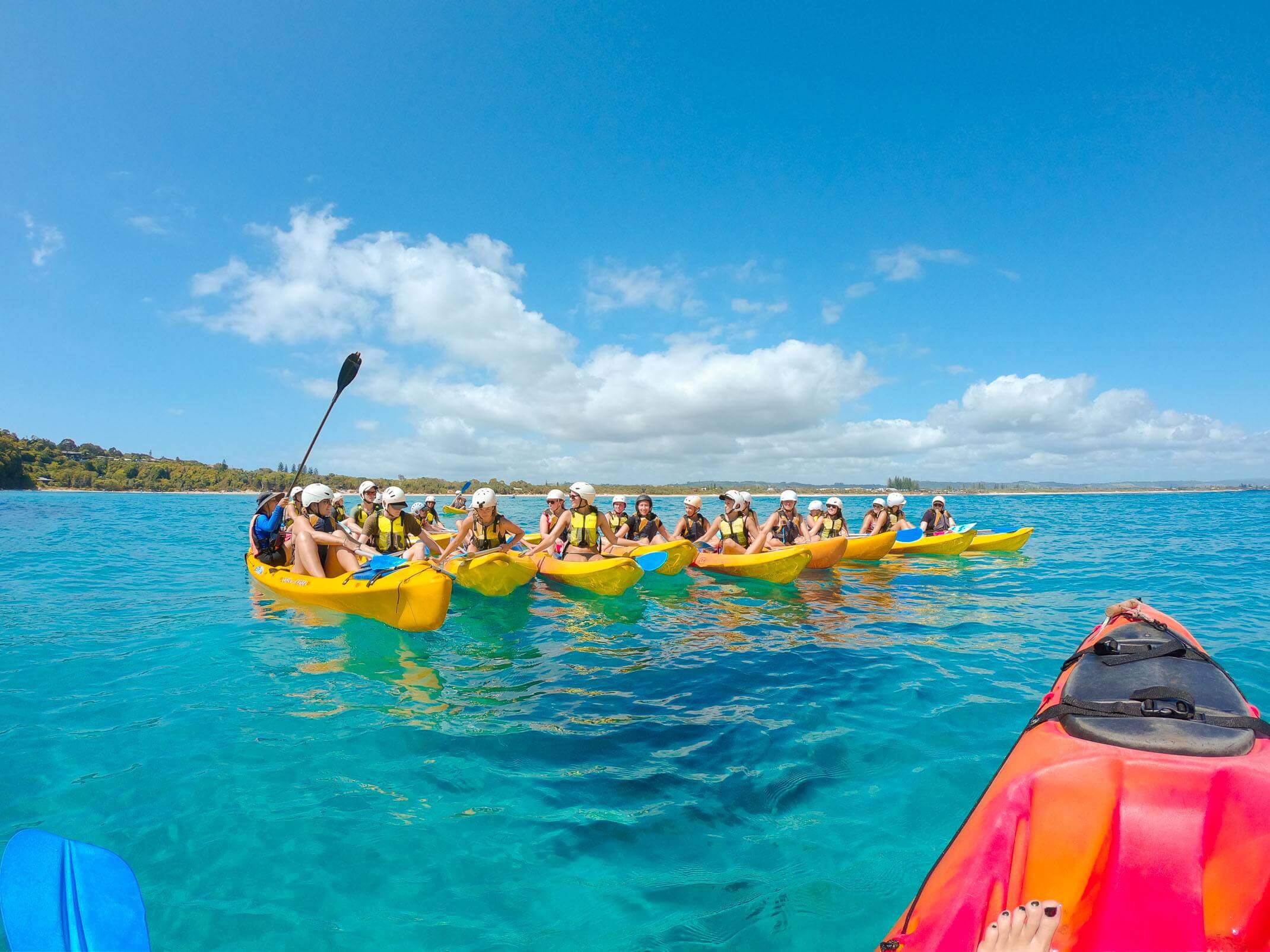 10. Watsons Bay
If your heading to Sydney you probably already have Bondi & Manly Beach on your to do list but have you heard of Watsons Bay? You'll find this beautiful spot just a short ferry away from circular quay, and it feels like you are on an island! It has lots of little coves with crystal clear water and the best views of Sydney. Make sure you check out the Watsons Bay Boutique for a 'treat yourself' cocktail.
Don't forget that as always, Sammy at RatPack Travel can help you when planning your Australia adventures! Not only can he make you a personalised calendar for your travel dates but he can also get you 10% off all trips and transport using my code MOLLIE10.
Have you been to any awesome spots on the East Coast?
What were your favourite? I'd love to know!
Love as always + happy adventuring,
Did you find this post helpful? I'd love you to share it for me.
I can't do this without you.
Pin and save this blog post for later…