On Tuesday I hopped up to London for a Graza Blogging Masterclass at the Apple Store, Regent Street.
I had no idea they hold all these workshops from live music to 'Apple how to'.
I couldn't resist a quick Topshop shop in Oxford Street, although saying that, I swear that shop is a 3 hour event, it's never ever quick.
But I am not complaining, it is HEAVEN.
I had her lovely company for the evening and we headed to another hotspot.
The Grillshack.
But I guess good restaurants don't need to go all out on promotion, word of mouth does most of the work for them.
It's located on Beak Street (near Carnaby St) and we walked from Oxford Circus Tube which took about 10ish minutes so not far 🙂
They have given the restaurant a quirky touch so you have a couple of options when you've looked at the menu and are ready to order.
Option 1.
Hook up the the 'Grillshack' Wi-fi, download their app and order on the app.
Just as Beanie is wonderfully demonstrating…
Option 2.
Head up to one of the order points and do it manually on their system.
Yup, that's me wonderfully demonstrating…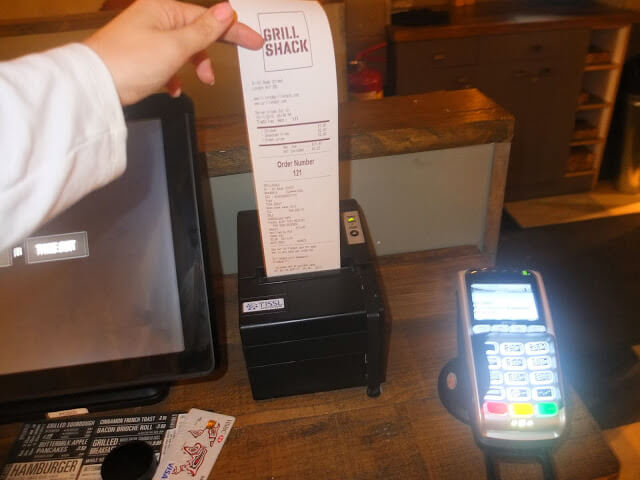 I guess for a first-timer (like us) it was slightly confusing and we ended up need the staff anyway, to ask them questions!
I'm all up for an interactive experience though, hence why Inamo is still one of my fav eat-outs.
I guess it works both ways as it sneakily means they don't require as many staff on the floor as we are doing the handy work for them. Cheeky cheeky.
Anyway, onto the food…
I started with a Green Juice (Avocado, Spinach, Watercress, Celery, Mint, Cucumber + Apple).
And we shared some Buttermilk Chicken Nuggets with a smoked chilli mayonnaise…
Like Nando's you hop over and grab your drinks whenever you're ready…
And if you fancy anything else there are more self-order points at the bar…
Beanie went for the Flattened Rump Stead with Shoestring fries and smoked butter.
We shared a Green Salad with a yummy avocado dressing…
And then i went for the Grilled 1/2 Chicken…
with seasoned Fries.
If when you made your order at the beginning, you ordered pudding, they give you a token to hand in once you're ready for your pudding.
We quickly opted for the exchange and they bought out out our chosen pud…
The Ice cream cookie sandwich.
HOW YUM DOES THAT LOOK…
It was like a brownie/cookie and so the ice cream was the perfect compliment to take of the richness of the chocolate. YUM.
All in all, I loved the experience but I do think the interactive experience could be a bit smoother. Just a little.
I mean if we are having to ask questions then it requires the staff to be attentive anyway and with less staff I found it was also harder to flag someone down when I needed something.
The food was SO good, my chips coulda' been fresher but for the price and the speed of food service I was far from disappointed.
I will definitely hop back here after another hard day Topshop shopping!
If you decide to go they run a few offers that you can take advantage of:
We headed through Carnaby Street to get back to the tube as we gazed up at the pretty christmas robins and lights 🙂
5 WEEKS TIL CHRISTMAS!
Mollie xoxo
P.s. Stay tuned for some christmas baking ideas!
P.p.s. Please do come and join me on…