Okay, it's official, no more excuses. I am turning into an adult.
(Doesn't mean i have to act like one though…)
Next month I turn 21! AAAAAAAAH!
I have about 10 21st's coming up in the next 2 months, most of which are nights out / partys…
SO, i thought i would go old fashioned and hold an afternoon tea party combining my two favourite things… TEA AND CAKE.
oh and my friends 😉
WIN WIN WIN….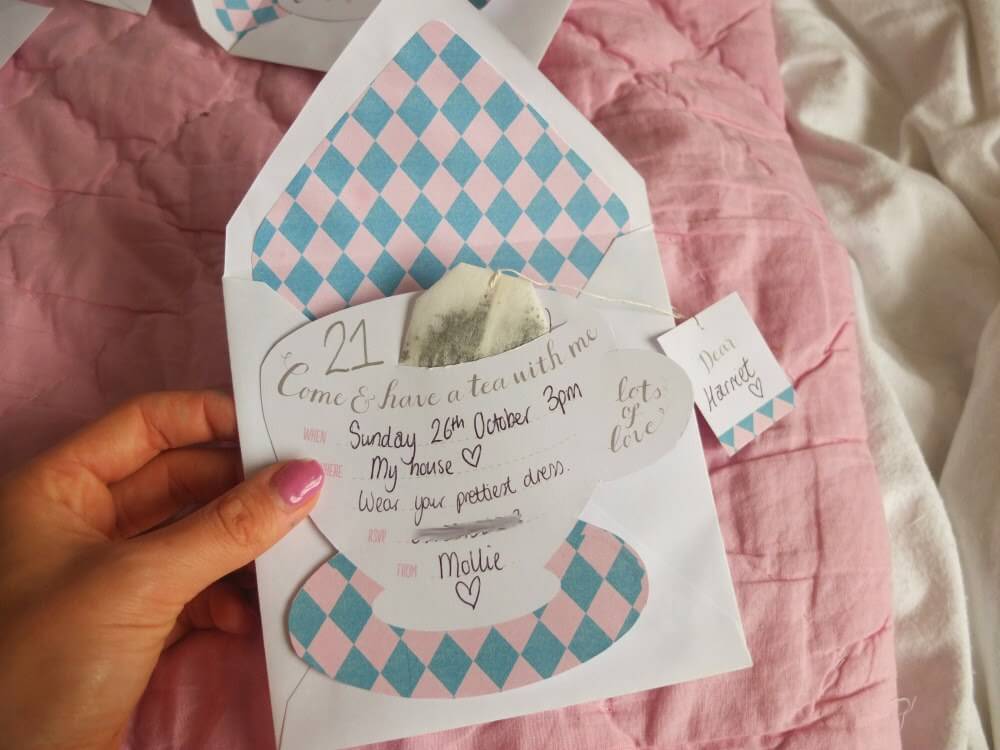 The lovely creator of the invites has made a template and instructions for you to make your own, so i took on the challenge…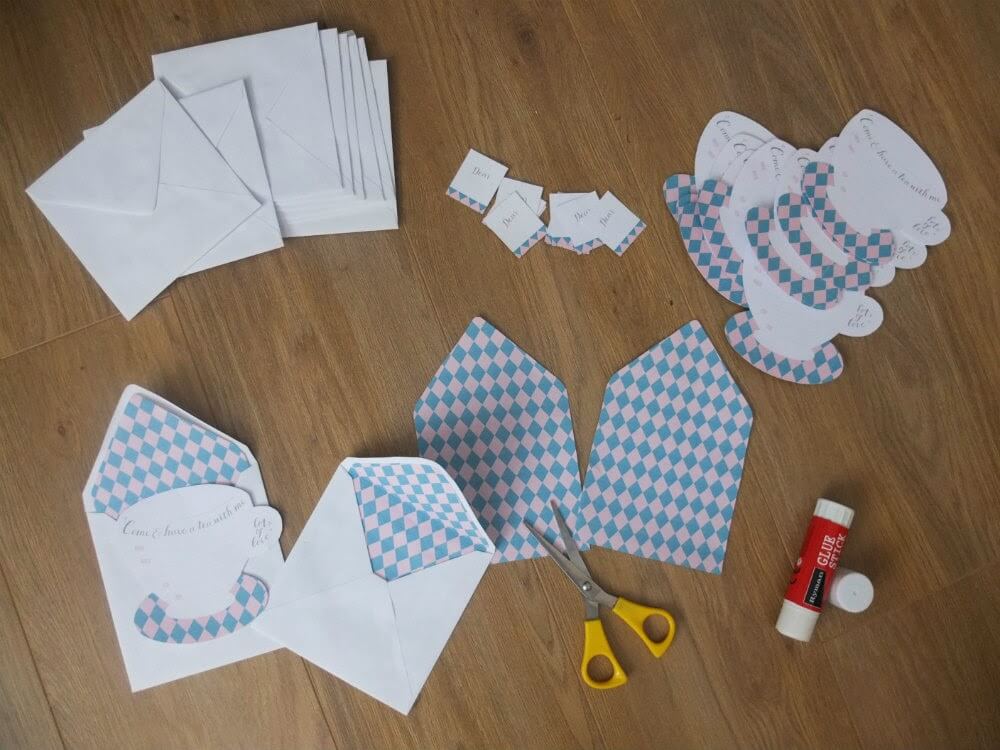 I used some Twinings Buttermint tea bags (vanilla and peppermint) which smelt AWESOME and was the perfect scent for the invites.
(It was at this point – whilst threading the string through needle sized holes – that I was kind of regretting making these invites by hand…)
But they were SO worth it!!!!!
How cute are they?!
I made 20 invites which was more than enough arts and crafts for me, so i think these are the perfect invitation for the smaller party groups (up to 20). I may have given up if i was making any more 😀
(P.s. i haven't handed them all out yet, so girlies, if you haven't had one yet don't panic!)
♡
Thank you
www.mrprintables.com
for actually making the template available – I found it sooooo hard to find invites / invite ideas!
They have lots of other cool invite ideas on their website so go check it out if you fancy being creative!
♡
Mollie xoxo