Mother's Day 2020 was the day before the first UK lockdown started. Can you believe it? A whole year ago.
When is Mother's Day 2021 I hear you ask?
If you've found this post by searching when is mothers day uk / what date is mothers day then this post is for you and the answer?
In the UK Mother's Day 2021 falls on Sunday 14th March.
Just under one year later, here we are in lockdown number 3 (in the UK) and it's time to think outside the box and get creative for Mother's Day 2021 in lockdown… something none of us ever thought we would have to do! But hey, this past year has been full of surprises.
See my top tips for staying positive during lockdown here.
In 'normal' circumstances, for Mother's Day 2021, we would be planning celebrations to include restaurants, cafes, bars or on day trips (maybe even longer trips!) to show our mums how much we appreciate and love them. While the borders and local amenities might be closed, the borders of our hearts, minds and creativity are not.
There are still plenty of fun ways to celebrate Mother's Day 2021 and this blog post is filled with ideas to inspire you.
It's time to embrace the lockdown challenge and make Mother's Day 2021 at home the best one yet.
After reading this post, I guarantee you'll be filled with Mother's Day at home ideas that will fill your mum with an abundance of joy, happiness and love: something we are all in need of right now.
See more ways to show your loved ones that you care about them here.
Are you forced to spend Mother's day at home?
Are you spending Mother's Day 2021 in lockdown?
Are you looking for cheap Mother's Day ideas?
Although you might think that it might not be as fun or as thoughtful, that certainly doesn't have to be the case. I actually think there's a beautiful silver lining in a Lockdown Mother's Day or Mother's Day at home because, where you don't get sucked into the commercial pull (expensive restaurants, presents and jewellery), it encourages you to be a little more thoughtful and to think a little outside the box.
Mother's Day 2021 dates:
UK & Ireland: 14th March 2021|Australia, Canada, New Zealand, United States: 9th May 2021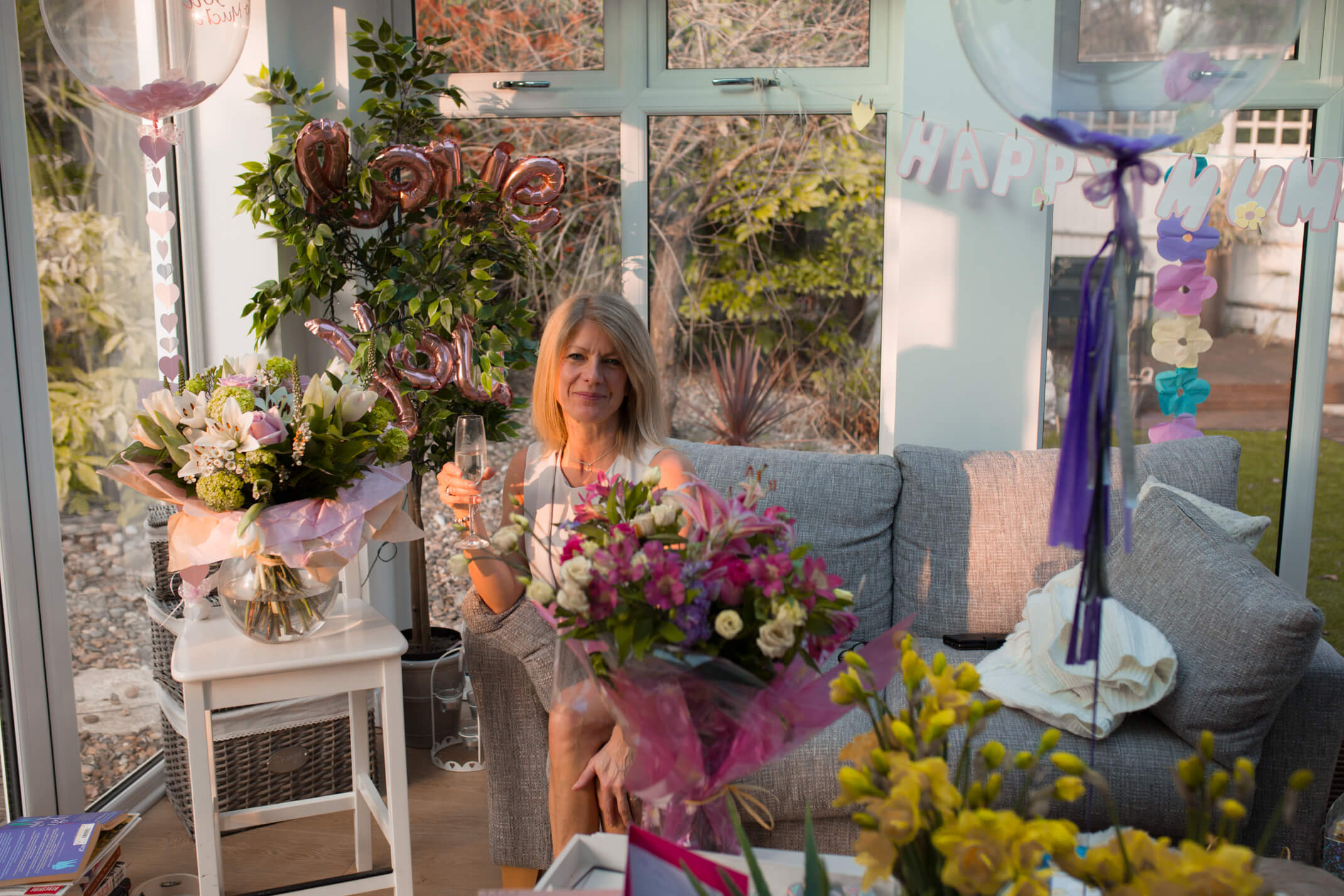 If you're stuck at home in lockdown and looking for some Mother's Day inspiration, you may have a little more time than usual to get crafty and creative. Diving into some of these Mother's Day 2021 at home ideas is a great way to fill your time (and impress your mum!). See more things to do at home when you're bored here.
Some of these ideas work perfectly for or are easily adapted for long-distance mother-child relationships too. Bring the ideas to life by doing the ideas in a socially-distanced manner, sending packages with activities for you to do together over Zoom, and more. Now that we've all become accustomed to the online world, even if it's not the same, most face-to-face Mother's Day ideas can become online Mother's Day ideas. See more ideas for long-distance relationships here.
No excuses! Let there be love and lots of it.

24 best Mother's Day at home ideas for lockdown 2021:


What other Mother's Day ideas have you got?
How do you make your cheap Mother's day ideas thoughtful? What are you planning for this Mother's Day in lockdown?
Love as always and happy adventuring,
Did you find this post helpful? I'd love you to share it for me.
Pin and save this blog post for later…