The Gower Peninsula is just breathtaking. The beaches, the walks, the adventure available and the people that reside there, all make for a very wholesome experience. There are so many fun things to do on the Gower and in this blog post i'm going to reveal all of my favourites. I've just got back from a 3 day adventure in Wales and my eyes were opened up to just how much beauty Wales holds.
If you're into a bit of nature and love digging into the outdoors, Gower (also known as the Gower Peninsula) is right up your street and could be a perfect consideration for your next weekend adventure. Extend your adventure and climb Snowdon if you have time! See my best walks to go on in Wales blog post here.
Here's a fun fact for you…Back in 1956, the Gower Peninsula was actually crowned as the UK's first outstanding area of natural beauty and from my visit this week, I can see exactly why.
Now it's time for me to share this gold with you…
Here are 11 photos that will make you want to visit the Gower Peninsula…
1. Campsites right on the beach front
…literally. Goals.
Featured campsite: Hillend campsite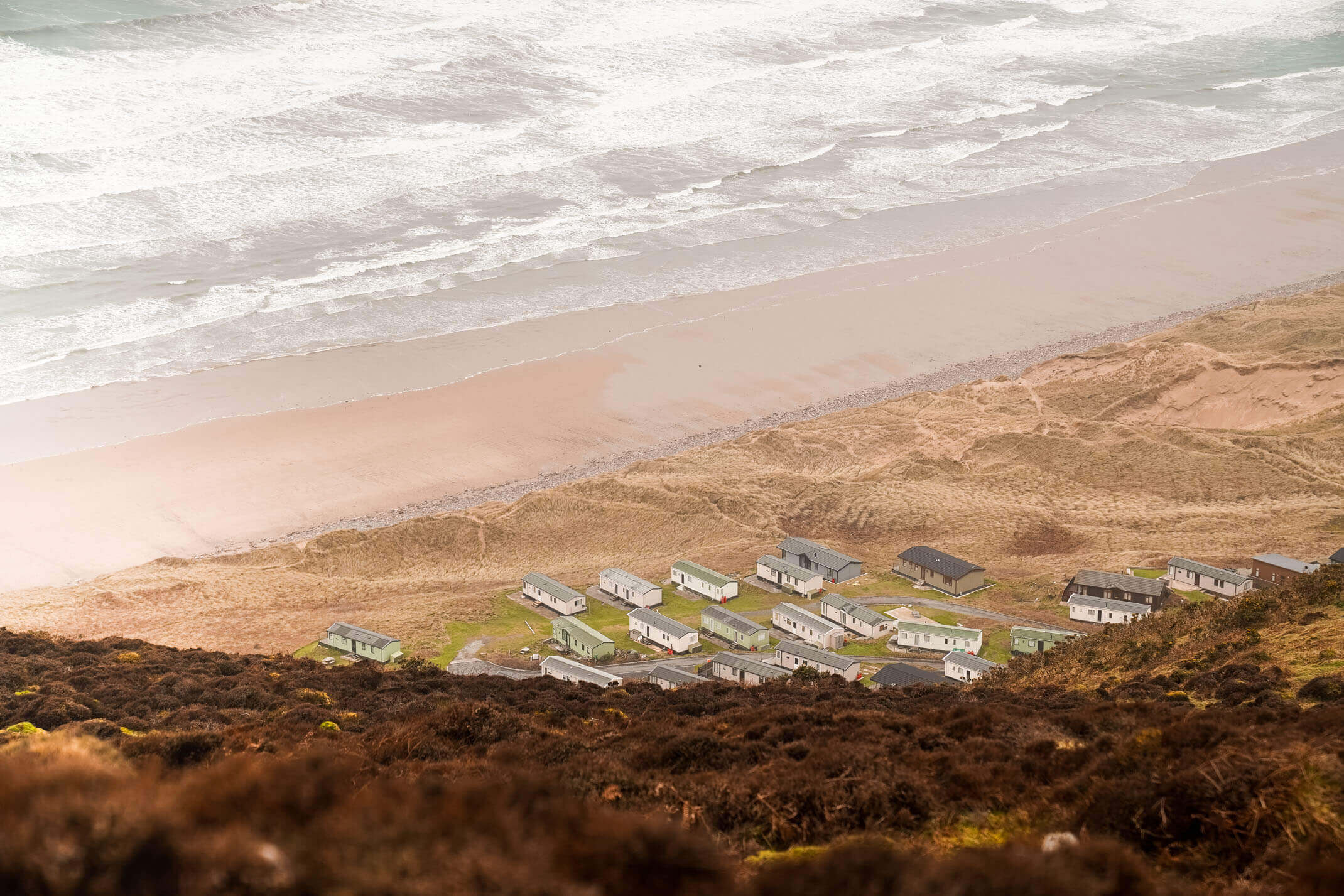 2. Coastal hikes
Here on the 19 mile-long peninsula you have endless opporunity to hike, right by the coastline. Be it a full day walking, a morning wake up or an afternoon stroll before you tuck into lunch, there's something to suit every type of walker.
If you're considering extending your adventues in Wales, consider hiking the highest peak in the country Snowdon. Here's my guide to climbing Snowdon.
See more hike options on Visit Swansea Bay website here.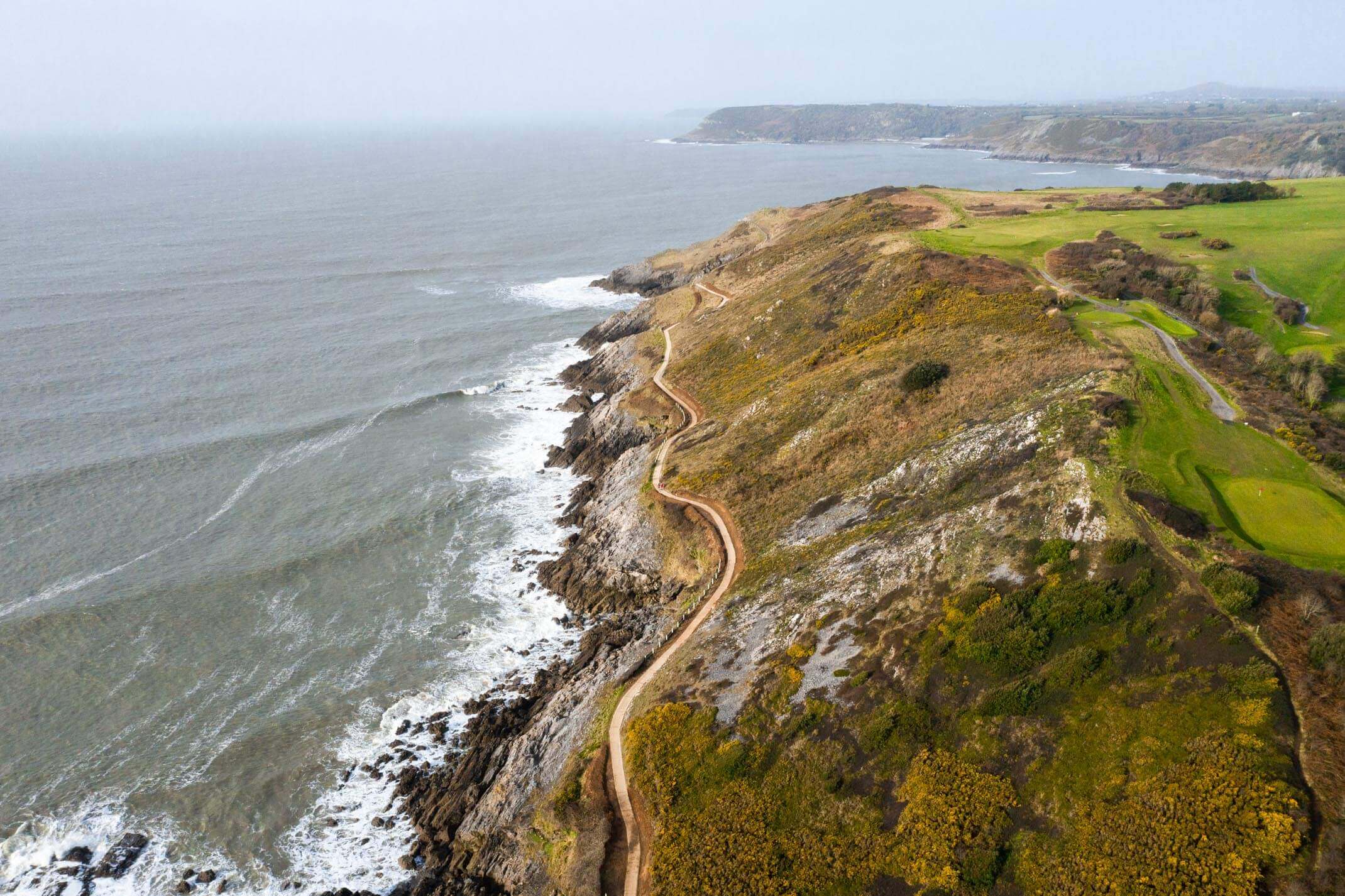 3. Seafood on the seafront
The whole tail scampi and chips with mushy peas at Langland Brasserie was a personal favourite of mine.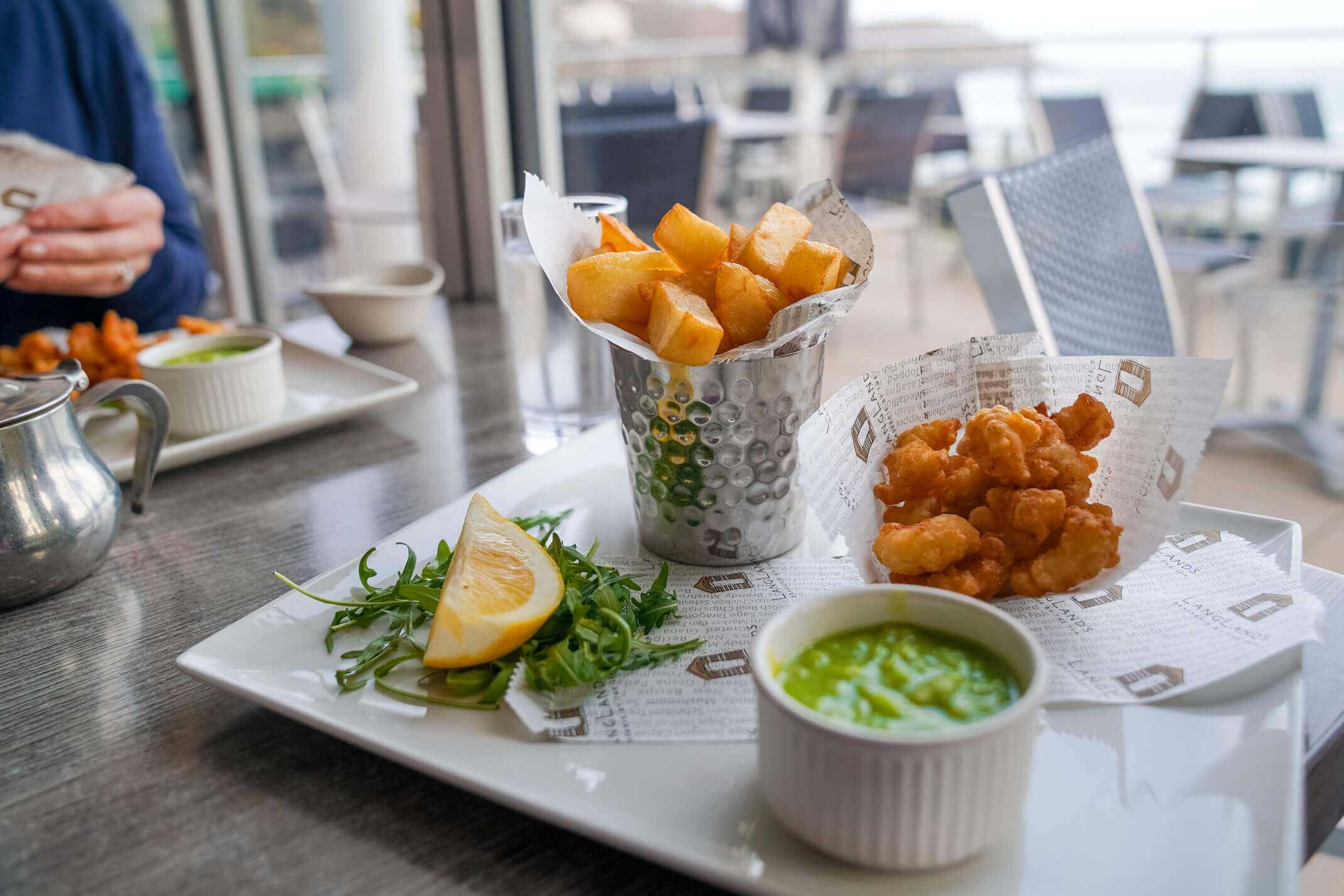 4. Beautiful animals…
…everywhere. Both in the wild and looked after by local centres. There's beauty in abundance when it comes to animals and they are ever so used to humans roaming around them.
We visited in early March and were lucky enough to see this little baby lamb, hardly even able to walk yet. SO cute.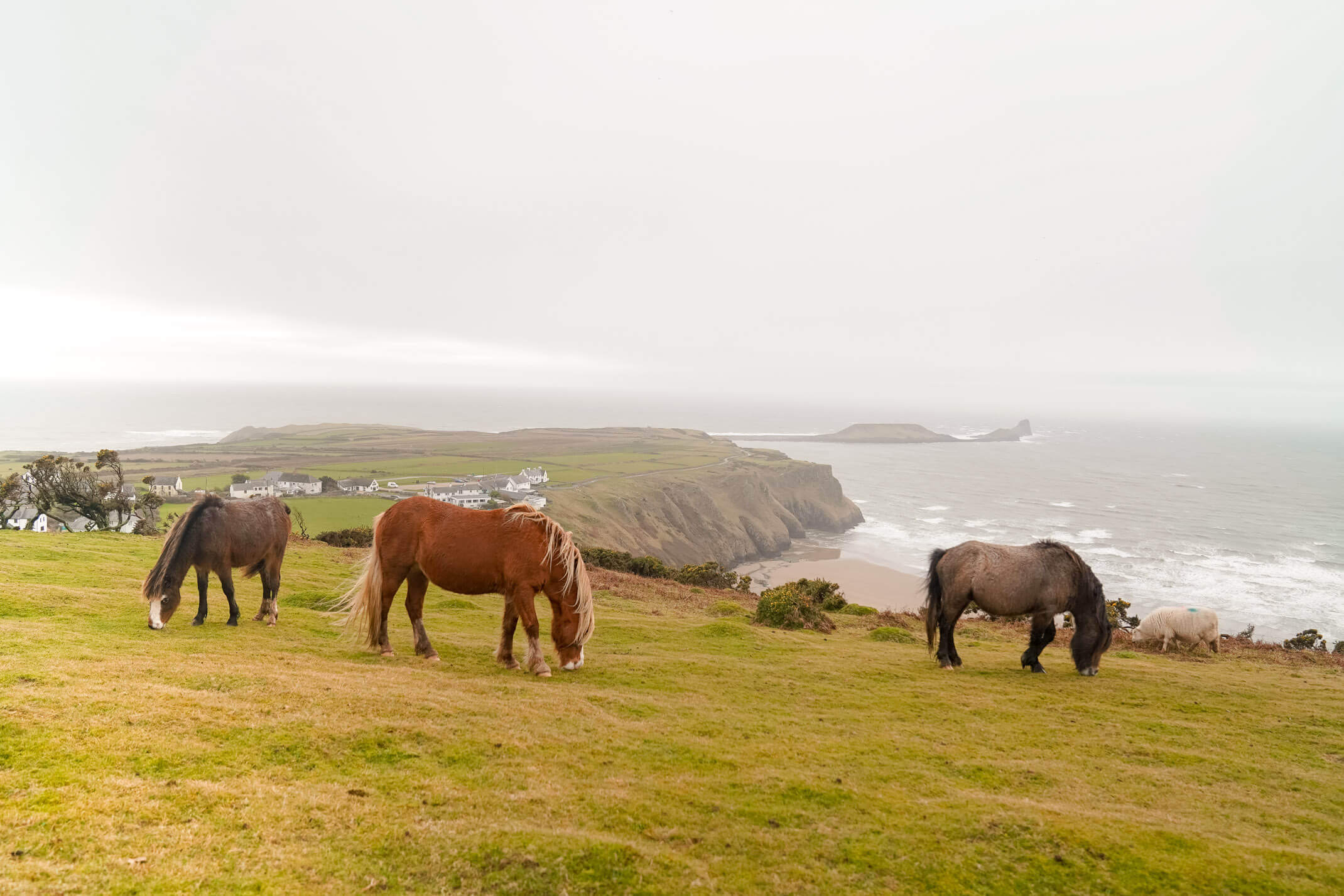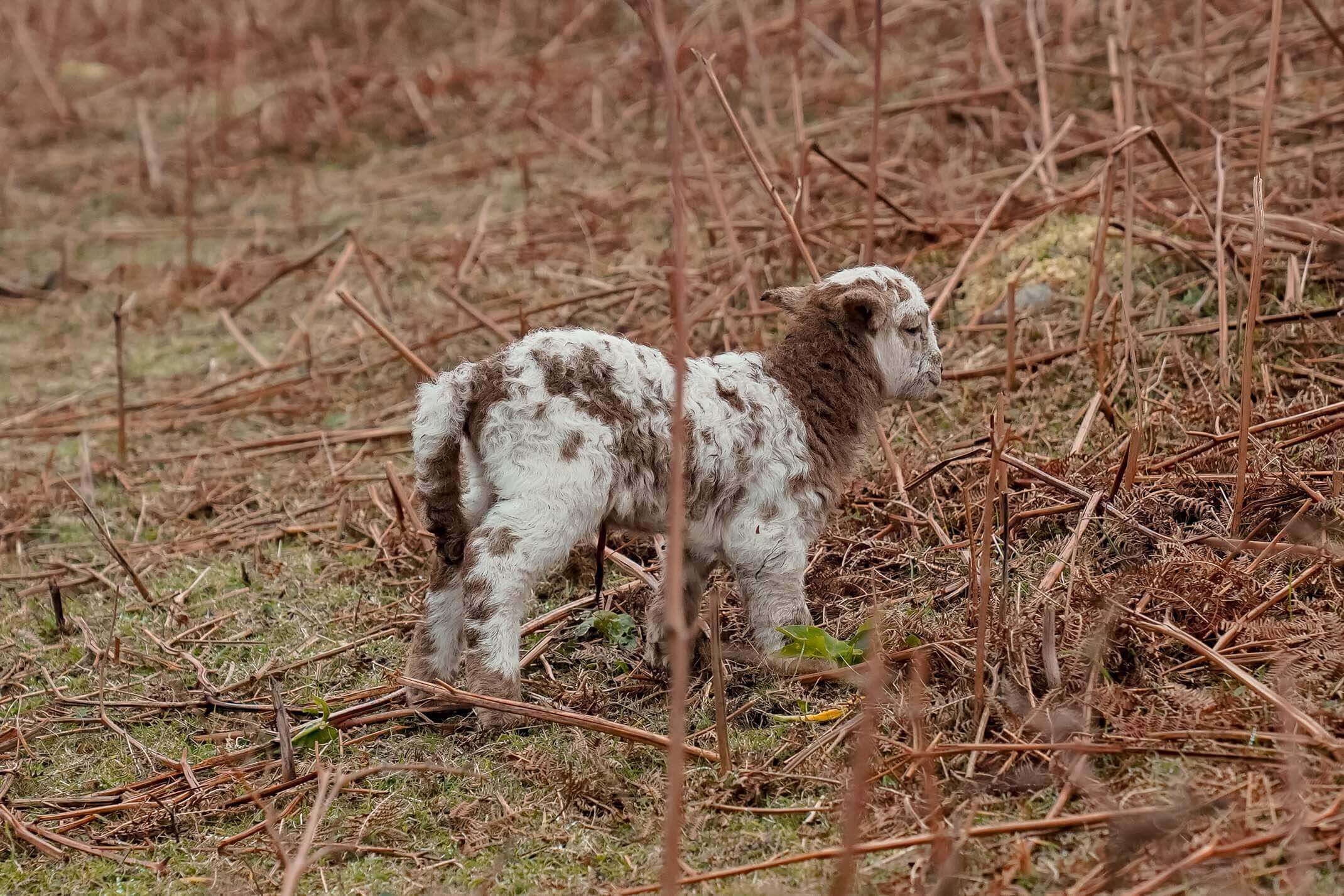 5. Surf's up!
Wetsuits zipped up and over the head, surfing was something we saw a lot of… even in these early Spring months.
Photo taken at Langland Bay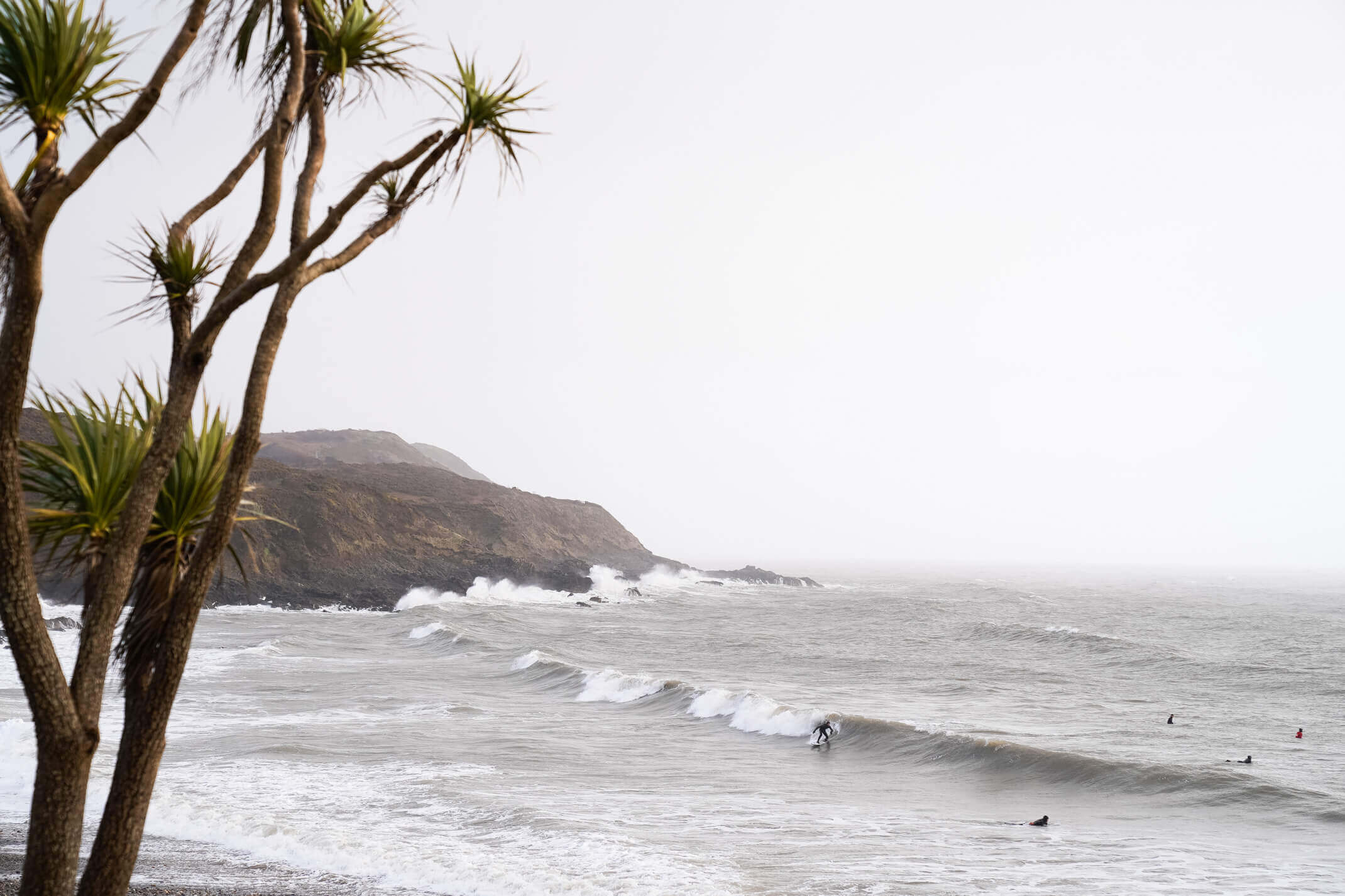 6. Welsh cakes…
… obviously. You cannot come to Wales without trying one. Grab one in a local cafe where they're fresh and homemade. These ones were filled with nutmeg and just divine from The Lookout Cafe.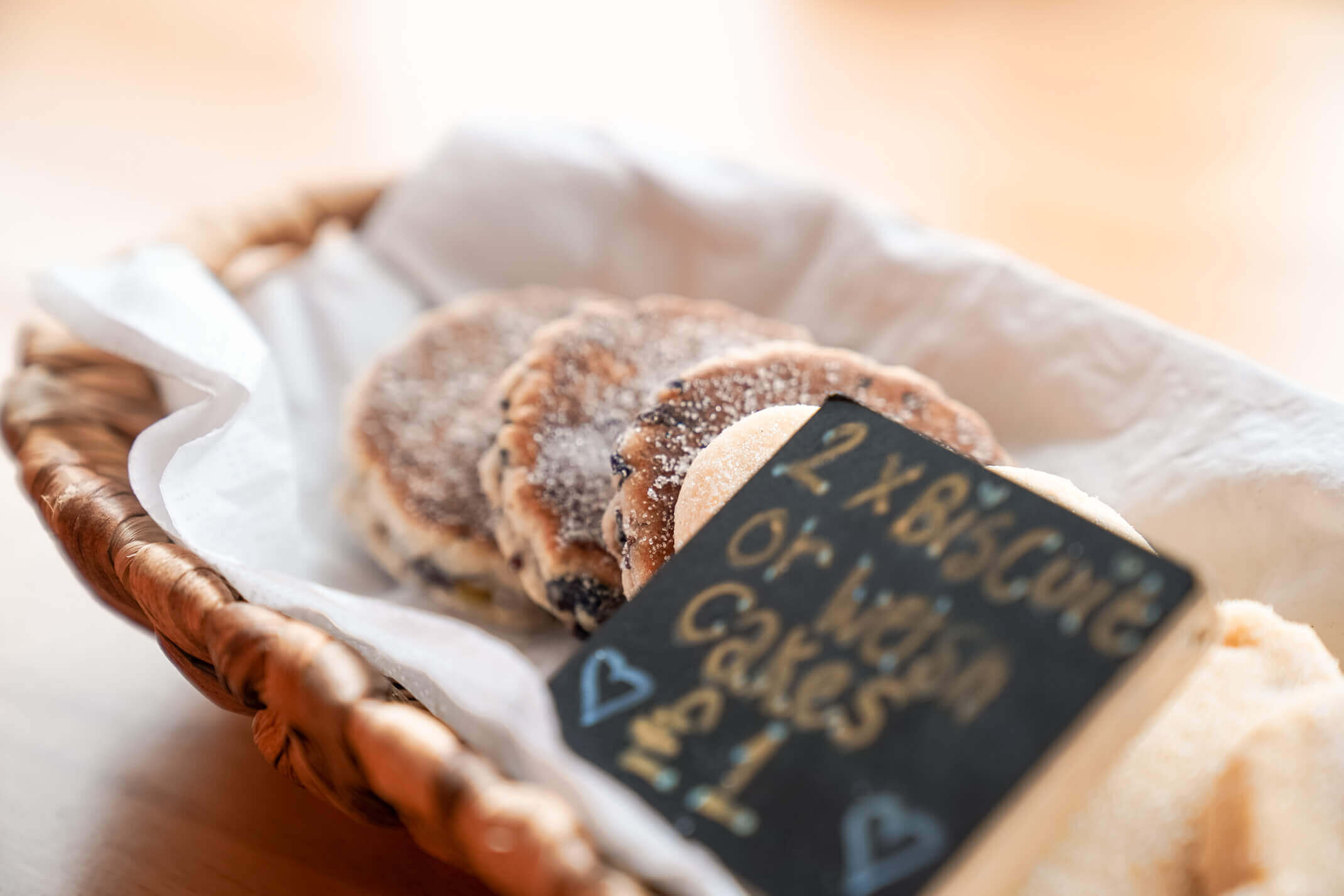 7. Horse riding over looking Swansea Bay
We didn't get the clear weather for the 'view goals' but we had the most beautiful ride through the countryside immersed in nature, rain and all.
Photo taken during a ride with Clyne Activity Centre.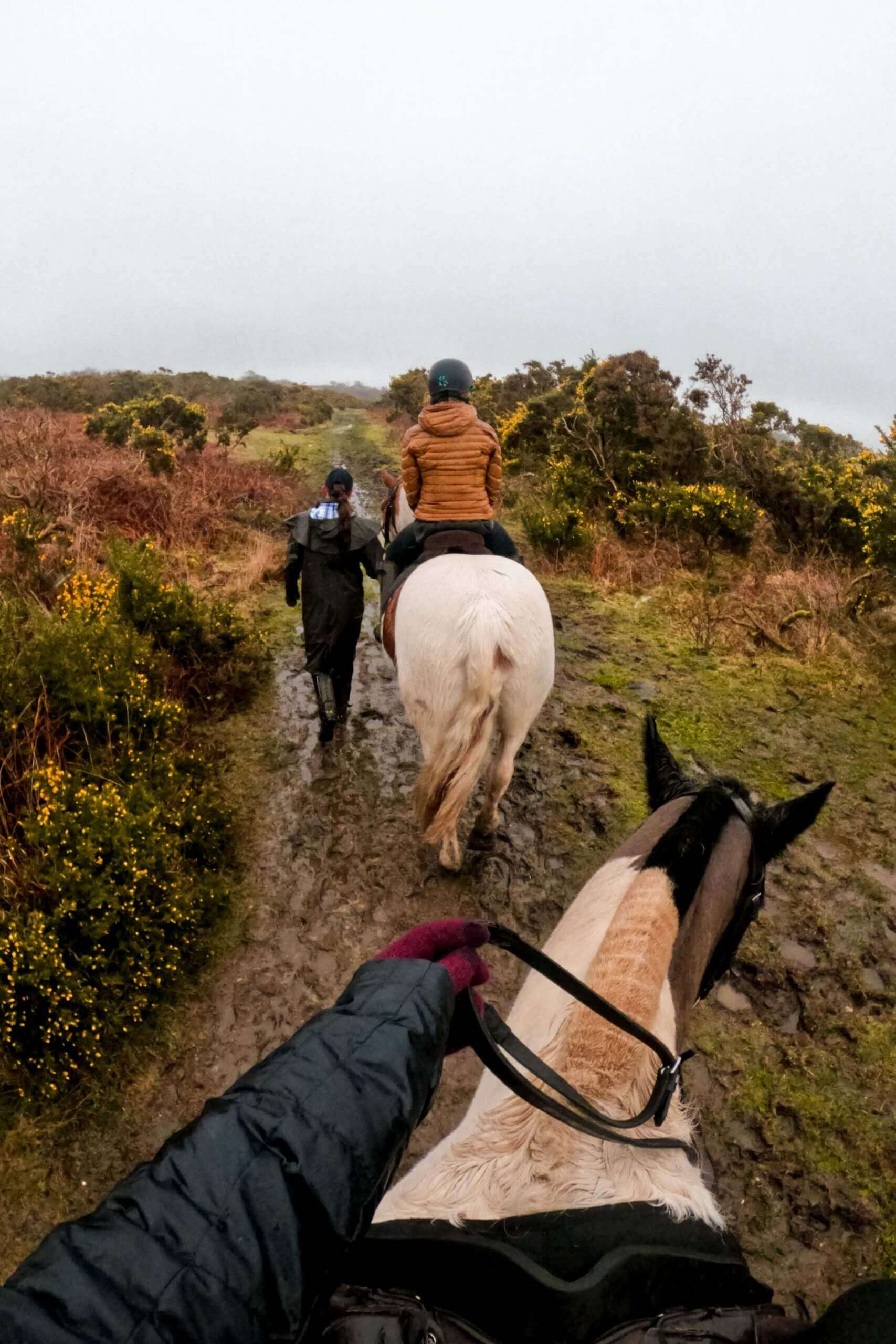 8. Camping dreams
Swansea and the Gower Peninsula are a campers dream. With campsites galore and outdoor adventure around every corner and cliff, I'd say pop this on your bucket list. I know i'll be back with @wheresmolliesvan.
Photo taken at the famous Green beach huts at Langland Bay.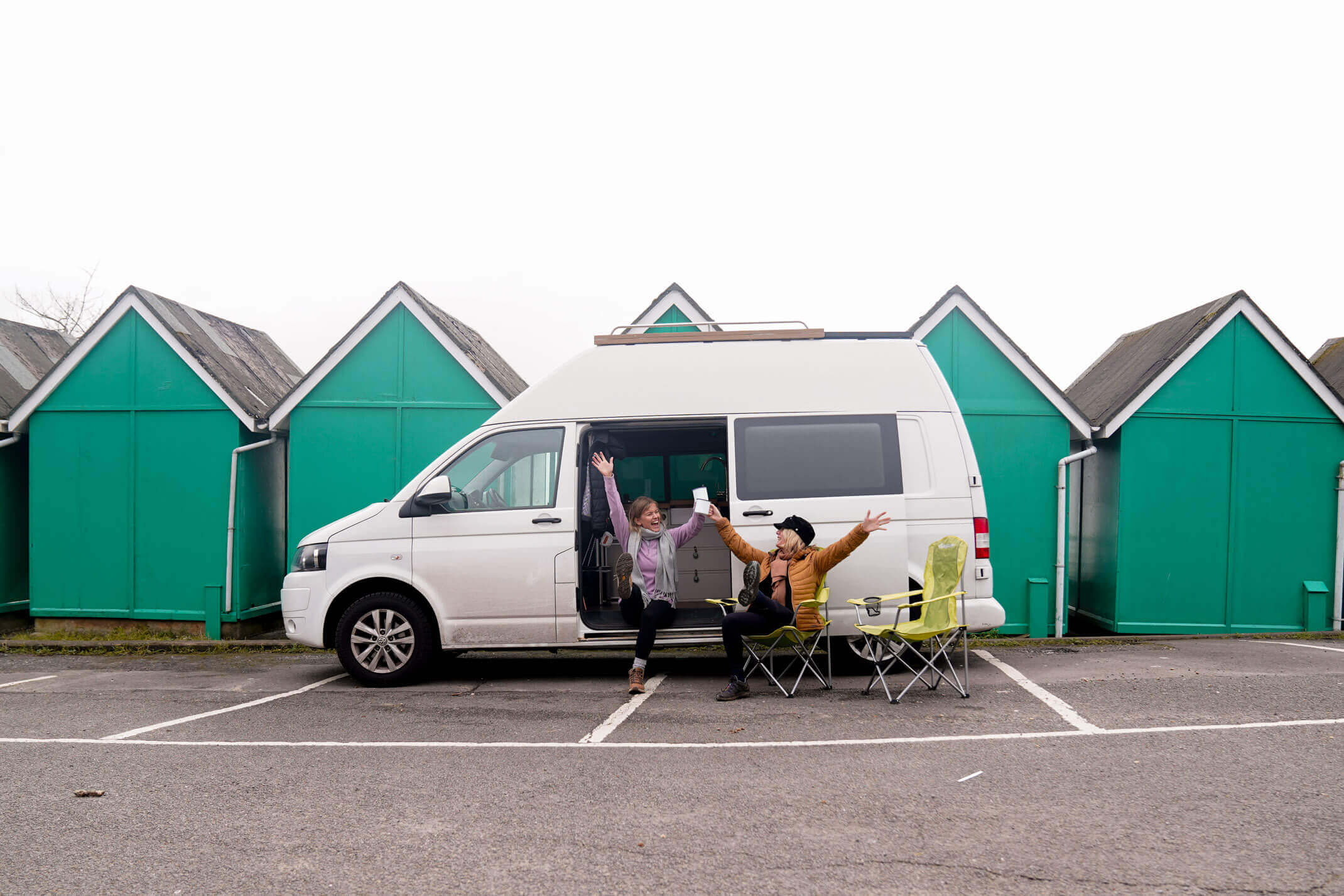 9. Rhossili Bay
You didn't think I'd do a Gower post without this world famous beach did you? Rhossili Bay has been voted in the top four beaches in Britain for the last four years. We unfortunately didn't time our trip with a clear day but use your imagination and give this bay a Google.
See more beach options on Visit Swansea Bay website here.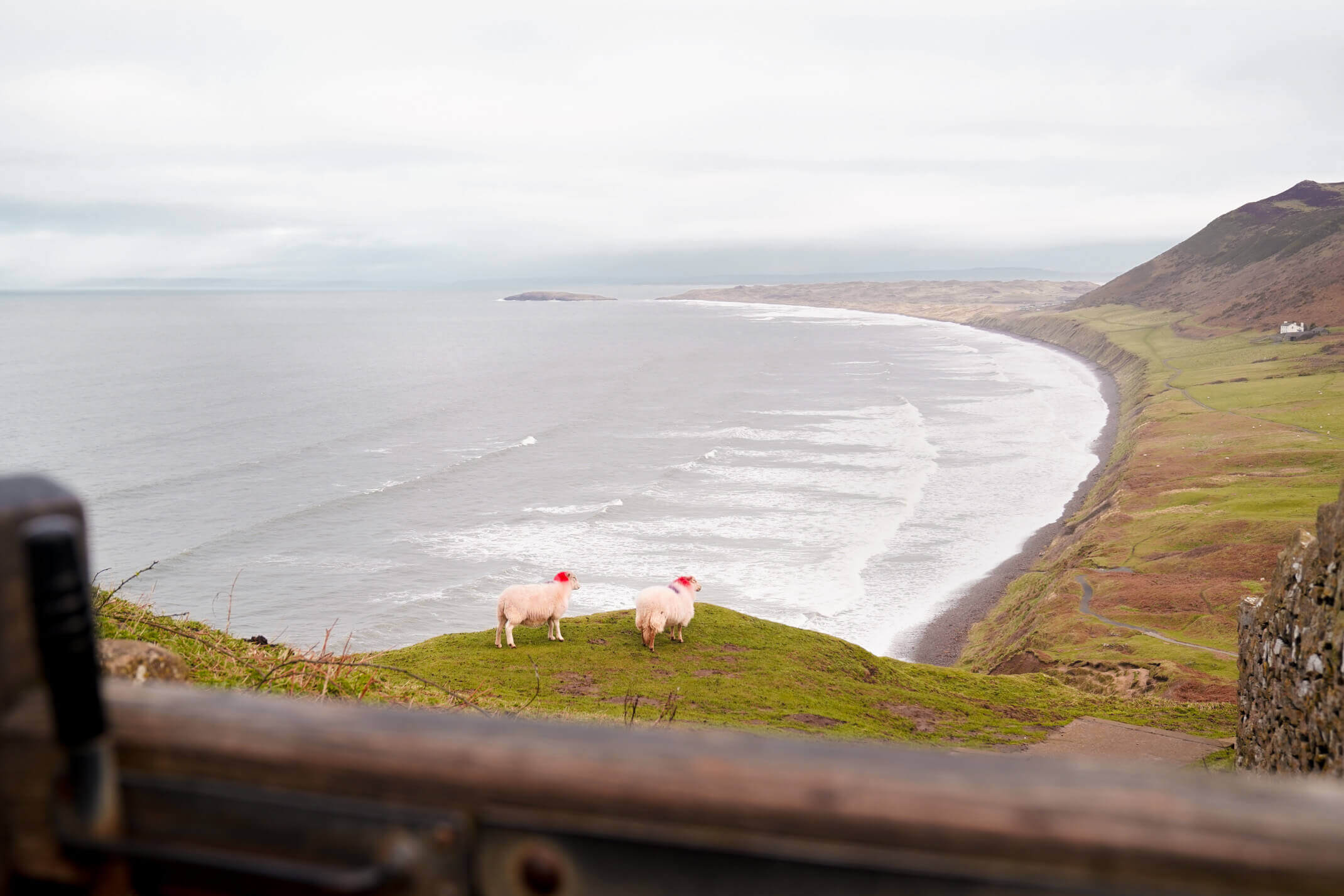 Watch my weekend on the Gower Peninsula come to life here…
Have you been to the Gower Peninsula?
What were your favourite spots? I'd love to know!?
Love as always and happy adventuring,
Did you find this post helpful? I'd love you to share it for me.
I can't do this without you.
Pin and save this blog post for later…