Wales, a country located in southwest Great Britain, is world-famous for its beautiful coastline and extensive hiking and walking trails. Wales is home to three national parks and five areas of outstanding natural beauty, which cover a quarter of the total land in Wales so if you're looking for a trip filled with nature, and you're thinking about hiking in Wales… You're on to something.
With mountain and coastal views that rival the likes of New Zealand and Austria, Wales is definitely somewhere to add to your UK adventure bucket list right away. I've explored the northern city of Bangor and the hikes around there, I've climbed Wales highest peak Snowdon and I've just recently got back from a 4-day adventure with my van in the Swansea and Gower area. As I'm based in the UK, I count myself lucky that Wales is on my doorstep, and I can't wait to explore more of it in my van this year.
If you're considering a trip to Wales and are looking to add some outdoor activity to your trip, this list of hikes and walks in Wales will give you some ideas and some stunning areas in Wales to check out.
Check out my top tips for planning your next adventure here.
10 of the best hikes and walks to go on in Wales…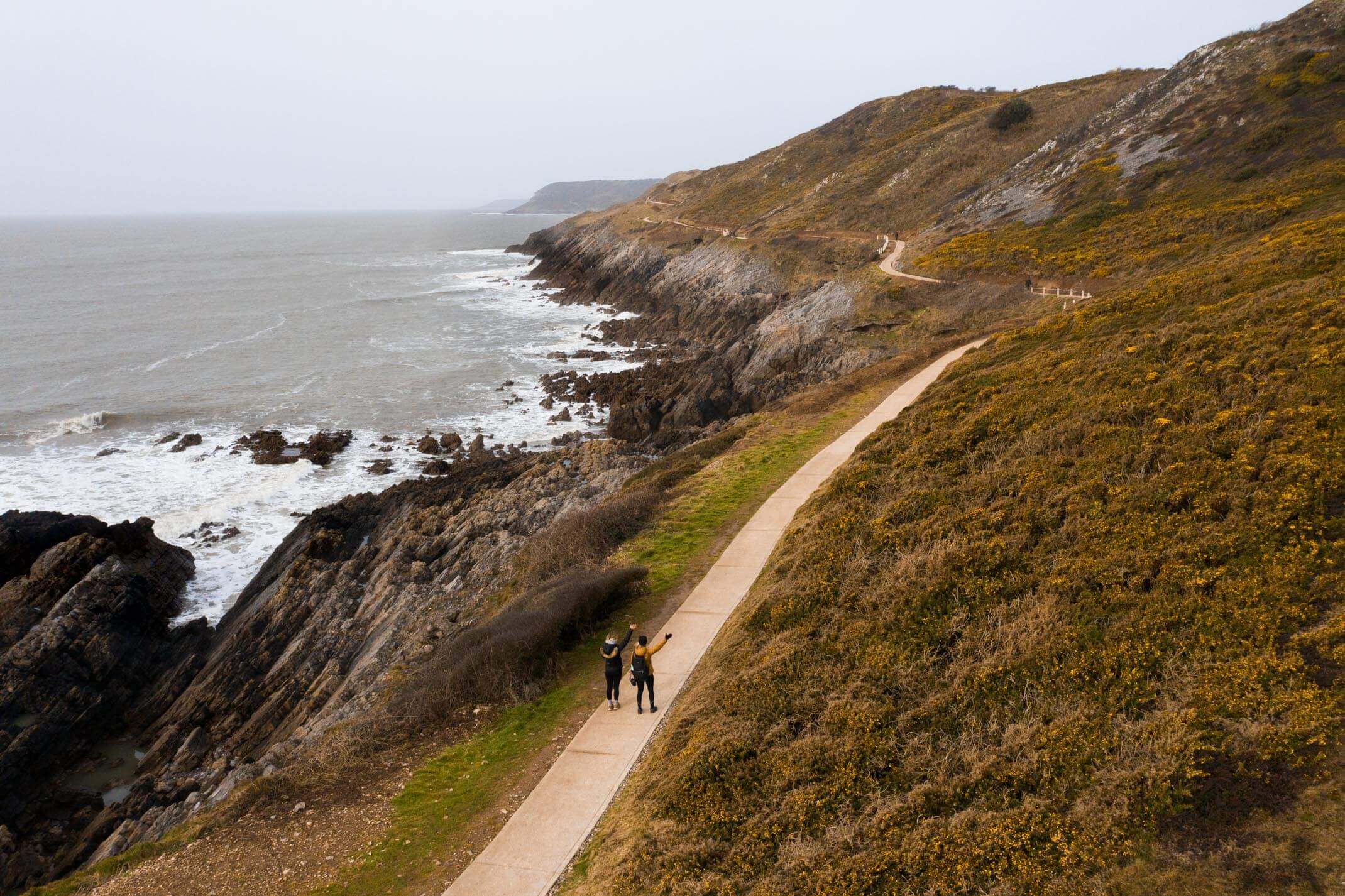 1. Worm's Head, Rhossili Bay
Located in Gower, Worm's Head is one of the best walks in Wales for good reason. The views across the world-famous Rhossili Bay are absolutely stunning. Make sure you check with the coastguard when the best time to walk to Worm's Head is, because the island can only be accessed for two and a half hours either side of low tide. The name of the island, Worm's Head, comes from the Nordic 'wurm', meaning dragon; you don't want to be stuck on a dragon's head after high tide!
If the tide isn't in your favour, you can always take the walk over the headland and back from Rhosilli Bay national trust car park. The views are equally stunning across the award-winning Rhossili Bay beach.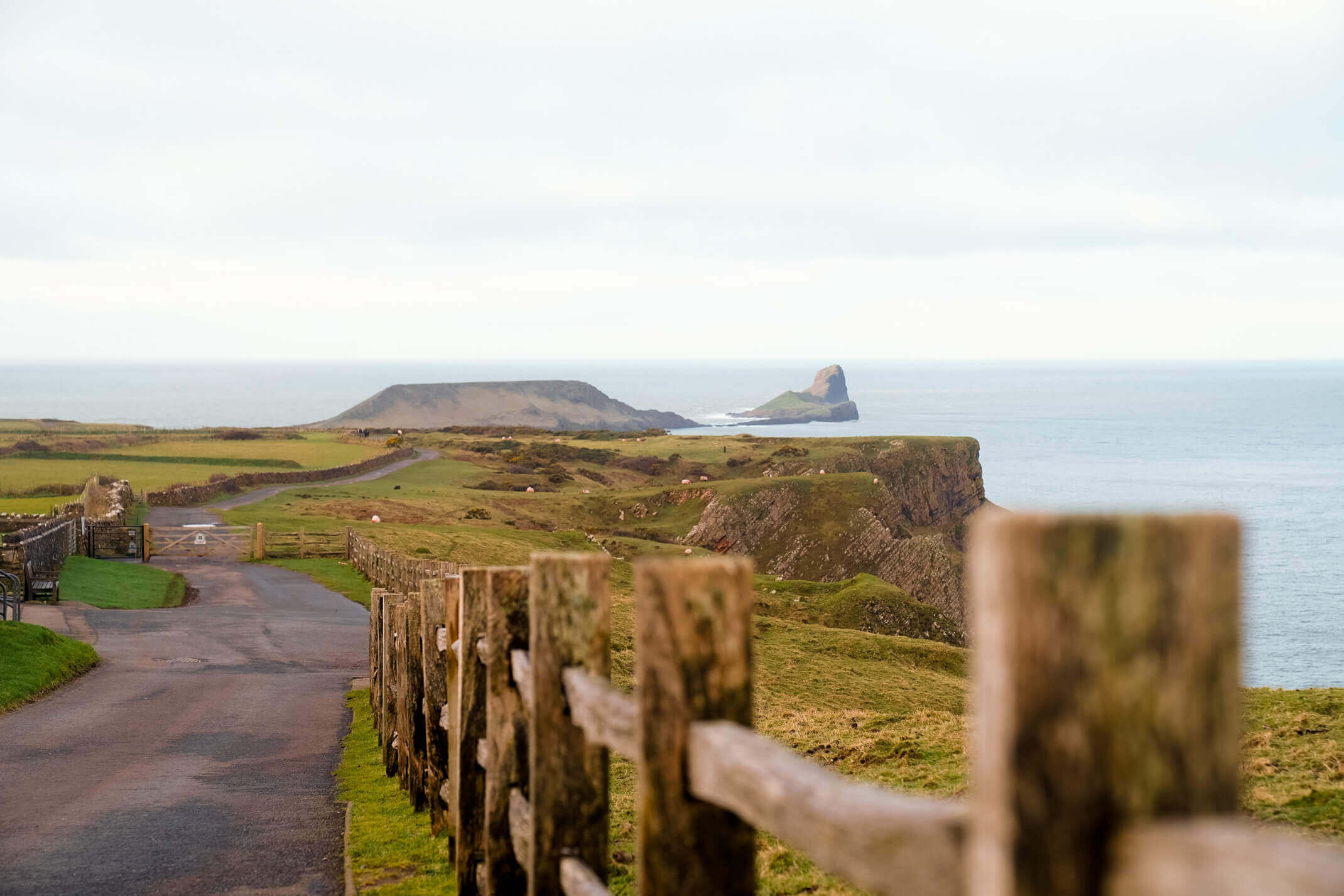 2. Pen y Fan, Brecon Beacons
The highest peak in South Wales (and actually in southern Britain), there are lots of different hiking trails you can take to hike Pen y Fan. From the easier Pont ar Daf starting point, to the more challenging horseridge walk circuit, or the quieter but very beautiful Cwm Llwch walk, there's something to suit every hiker on this mountain! Apparently on a clear day you can see all the way to Snowdonia from the peak… take your binoculars and let me know if it's true!
3. St. David's Head, Pembrokeshire
The Pembrokeshire coastline is one of the most beautiful in the world. Starting and/or finishing from Whitesands Bay, this trail is relatively easy and so suitable for every hiker. As you complete this walking trail in Wales, you can take in the stunning sea views and breathe in the fresh sea air.
4. Cwm Idwal, Snowdonia
This walk in Wales is great for anyone who is new to hiking, as it's only about 5km, although it can be challenging in parts. Take in the mountain views throughout the stunning Snowdonia National Park as you hike around Llyn Idwal and Llyn Ogwen. Check out my Cwm Idwal photo diary here.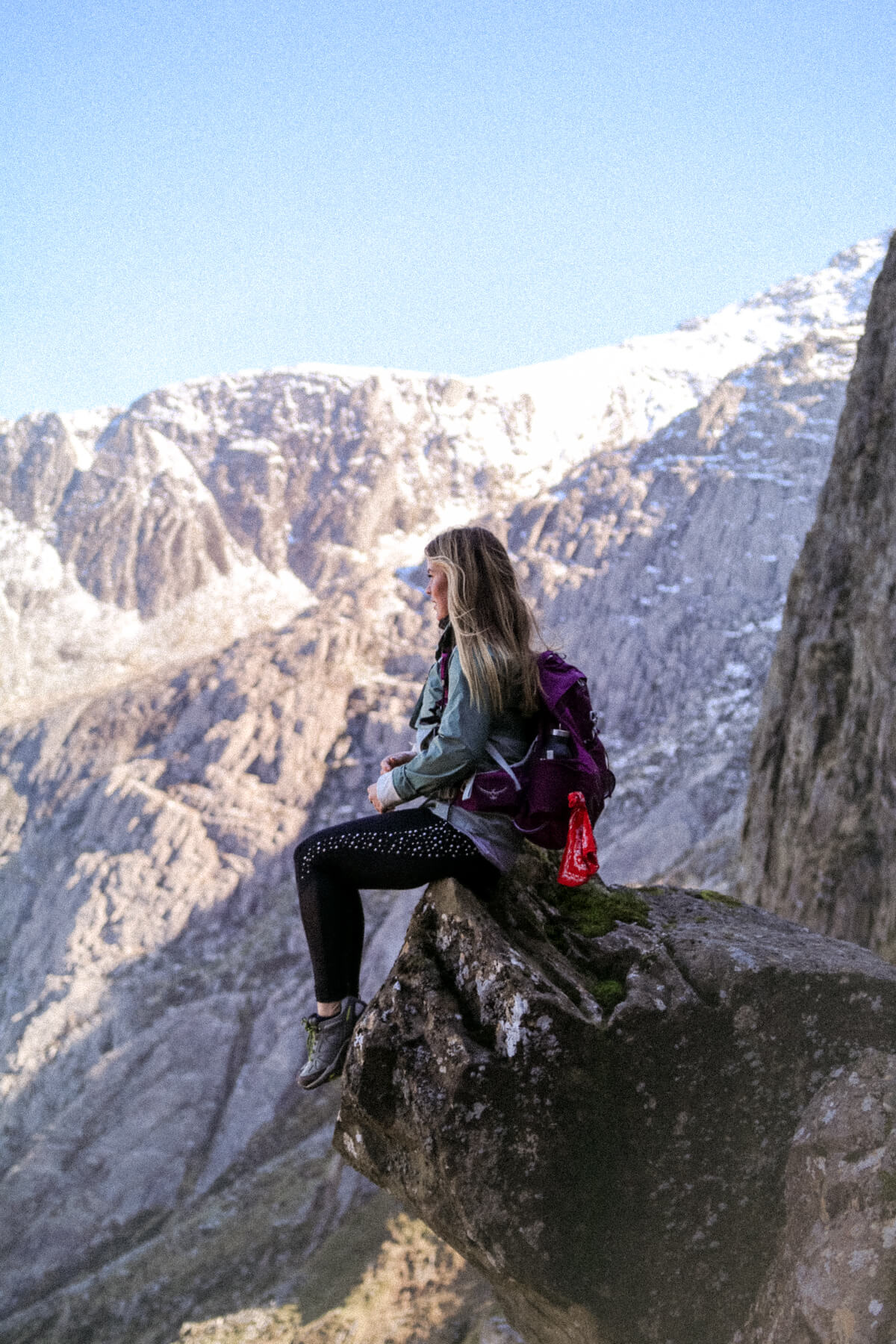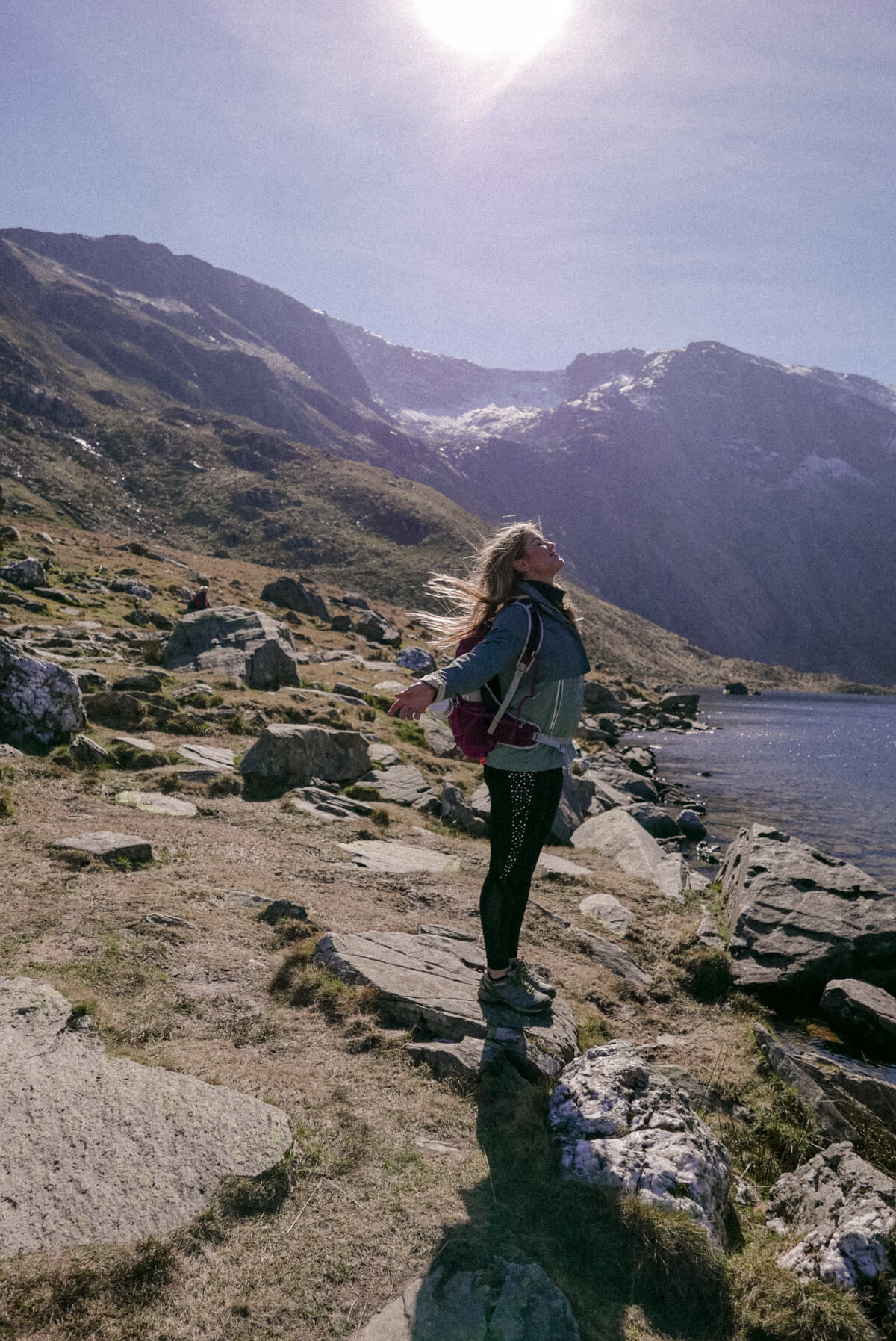 5. Dinas Oleu, Barmouth
This shorter walk takes you through the winding streets of the old town to the top of Dinas Oleu, where beautiful views across the Mawddach Estuary and Cardigan Bay stretch as far as the eye can see.
6. Glamorgan Heritage Coast
Dramatic cliff faces, castle ruins and a beautiful lighthouse all feature on this 14-mile stretch of coastline in South Wales!
7. Llangollen Canal
Walk from the town of Llangollen to the Pontcysyllte Aqueduct along the beautiful canal. The Pontcysyllte Aqueduct is the the oldest navigable aqueduct and the highest aqueduct in the world! For an alternative route to this historical monument, you could try the Offa's Dyke trail.
8. Mount Snowdon, Snowdonia
The queen of all walks in Wales, this is a challenge worth taking on! When I hiked Snowdon, we took the Pyg track up and the Miner's track down. These are two of the easiest hiking trails on the highest Welsh peak, but if you prefer a bigger challenge, there are more difficult trails you can try!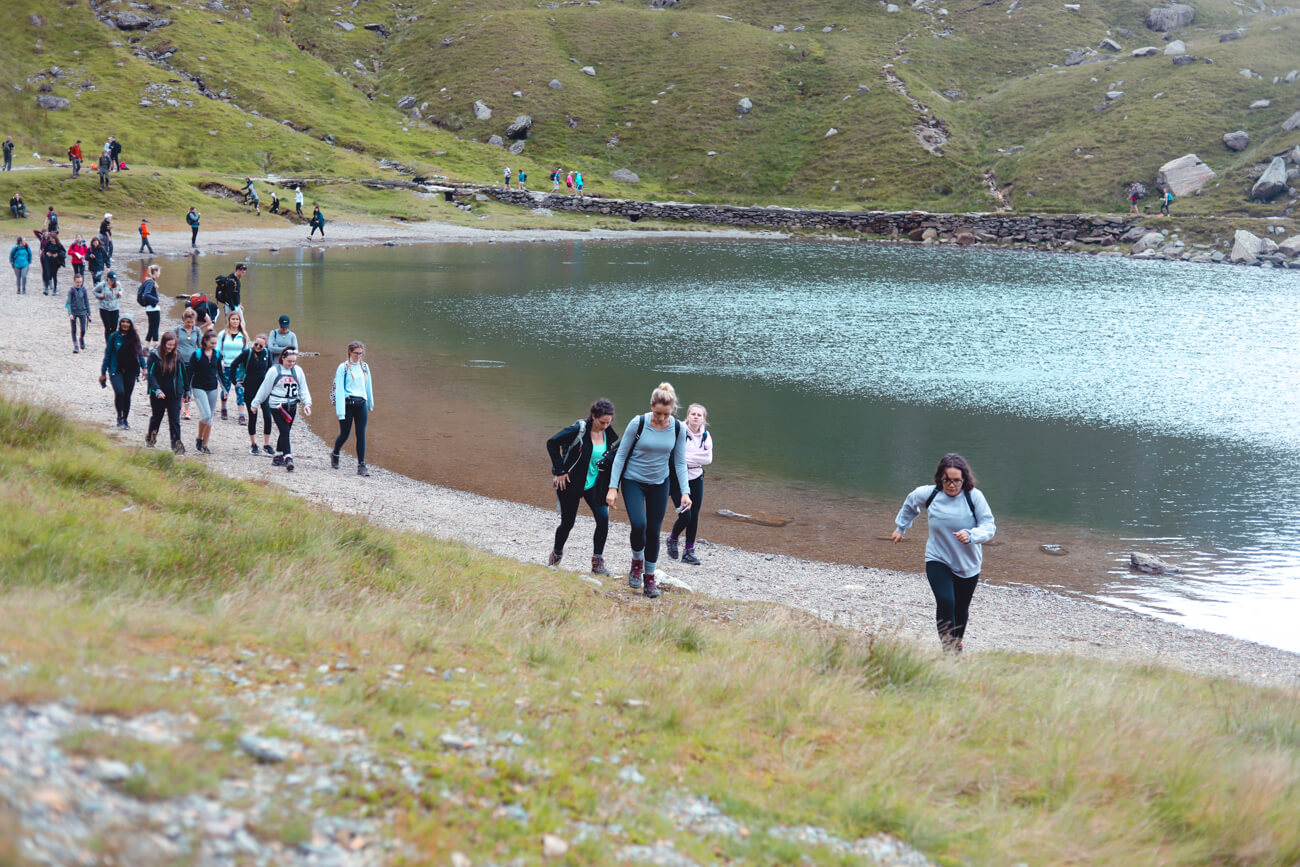 9. Cardiff Bay
If you prefer a less strenuous city walk, rather than a full-blown hike, try the walk from Cardiff Central station to Penarth station. Walk along the river Taff and take in the city landmarks before crossing the bridge over Cardiff Bay, a freshwater lake, and enjoying the views over the Bristol channel.
10. The Mumbles
Starting at Oystermouth Castle, walk along the Mumbles coastline and stop for a lunch break at Mumbles Pier. After lunch, continue round the coast, taking in Bracelet Bay, Limestone Bay, Langland Bay and finally Caswell Bay.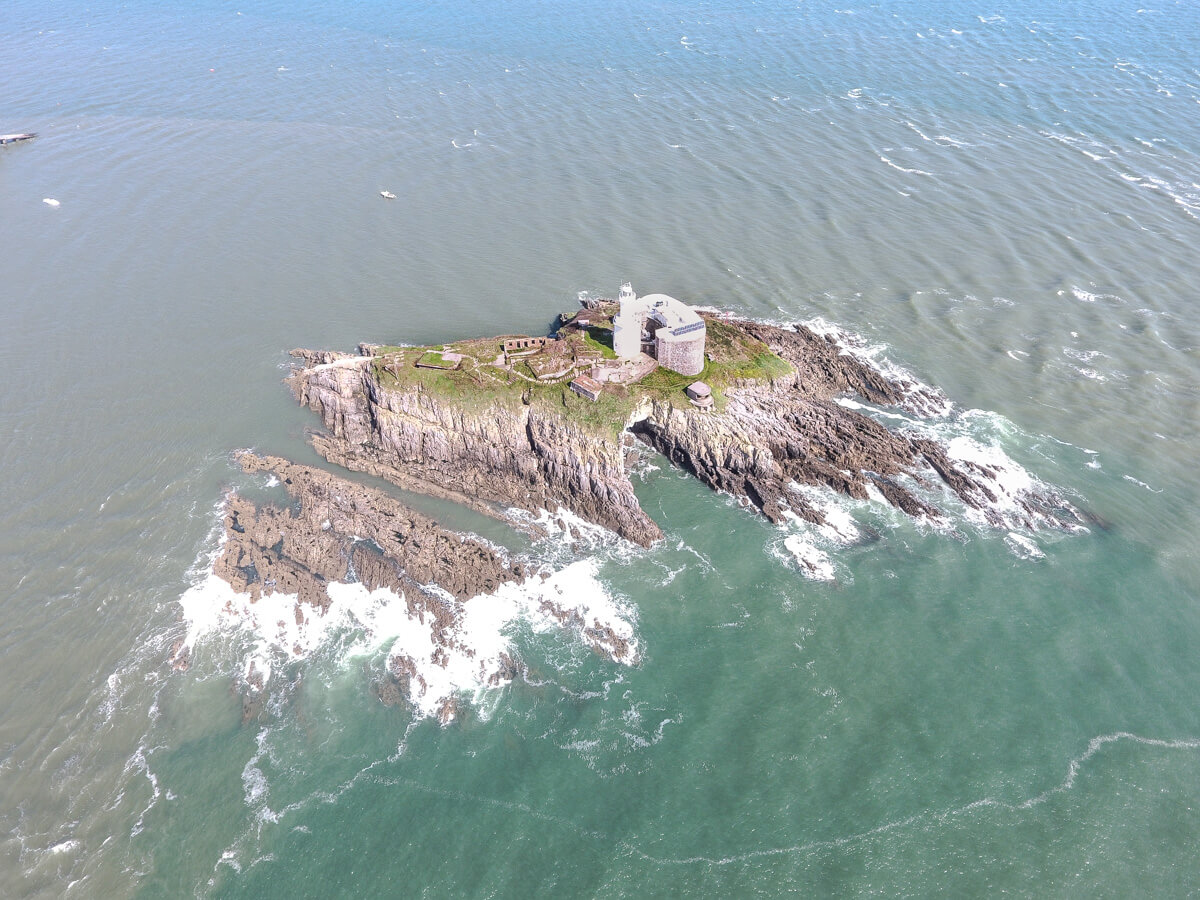 What is your favourite walk in Wales?
Have you got any hikes in Wales on your bucket list? I'd love to know!
Love as always and happy adventuring,
Did you find this post helpful? I'd love you to share it for me.
I can't do this without you.
Pin and save this blog post for later…