Need something to snack on whilst you're working from home? Need a little healthy sweetness to satisfy the mid-morning craving with a cup of coffee? Need a little sweet something for your lunch box? Having friends over?
Healthy oat bites to the rescue. These banana and blueberry oat bites are so deliciously easy to make and devour. They only have a few ingredients and prep time is under 5 minutes so you can have this recipe up your sleeve to whip out in moments of need.
Seriously, they are yummy. Particularly when they are fresh out of the oven and enjoyed with a nice cup of tea.
These banana and blueberry oat bites also make for a great road trip snack to get you through those long drives.
Are. You. Ready?
A healthy banana and blueberry oat bites recipe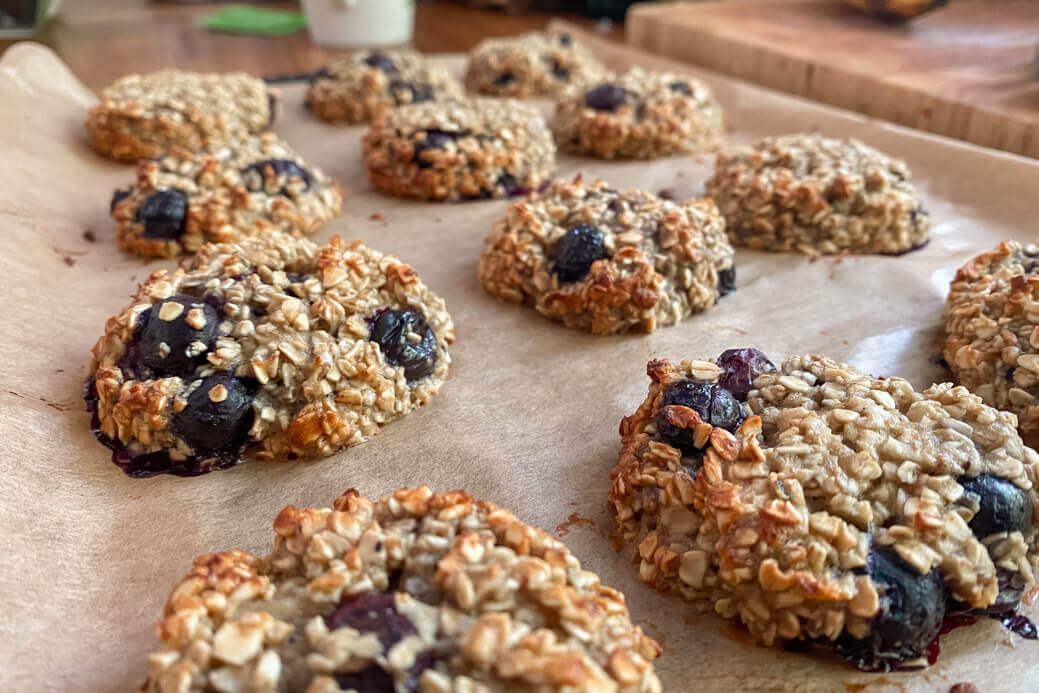 Time to prepare: 5 minutes
Time to cook: 15 minutes
Makes: 15 bites
A Banana and Blueberry Oat bites recipe
How to bake the Healthy banana and blueberry oat bites:
1. Preheat your oven to 180 deg and prepare your tray/muffin cases for the mixture to bake in.
2. In a bowl, mash the two ripe bananas with a fork.
3. Add the eggs, oats, baking powder, honey and vanilla essence.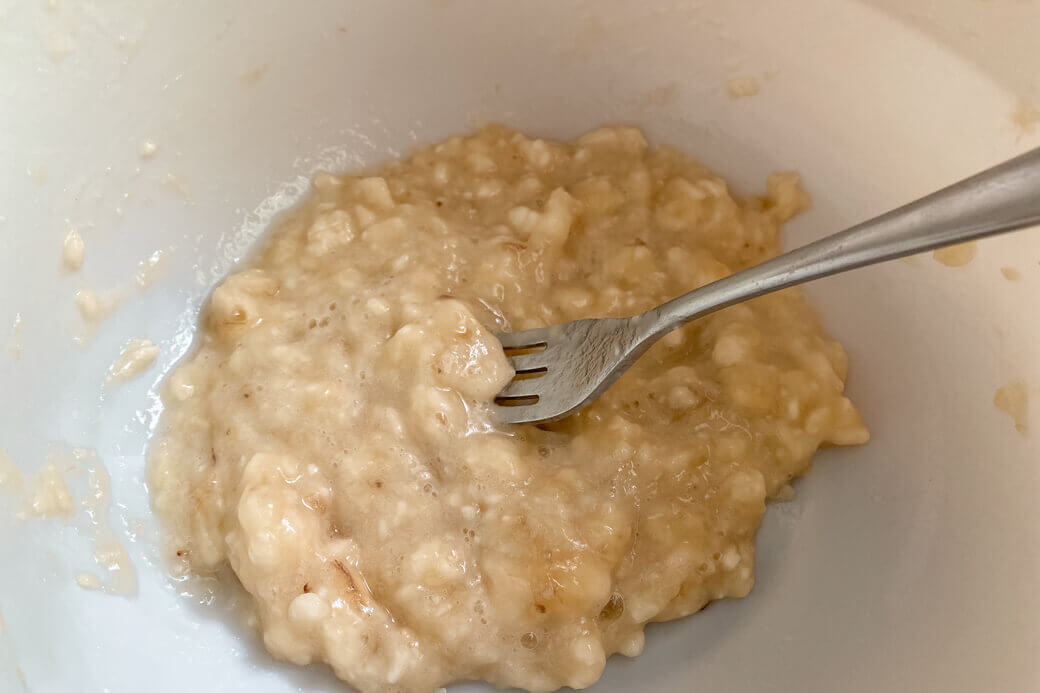 5. Beat the mixture together until it's evenly spread.
6. Add the blueberries in and stir gently. You want to keep the blueberries whole and not mush them too much.
7. Spoon / shape your mixture into your desired baking tray / cases and pop them in the oven!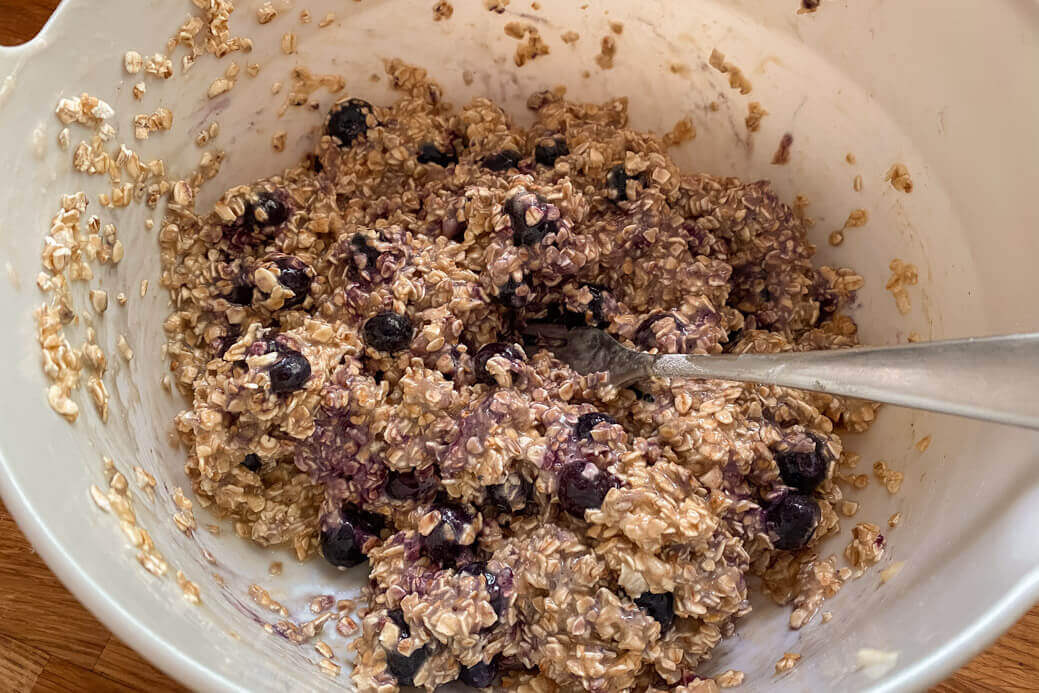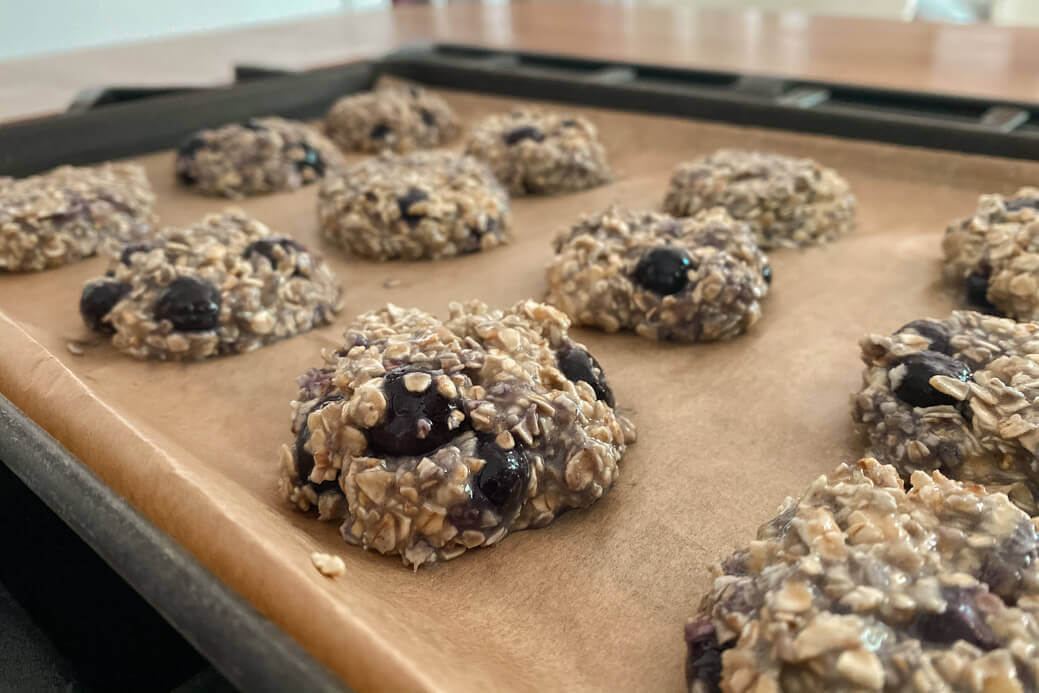 6. After 15 minutes. Check your oaty bites, they should be starting to go golden! Use your judgement if you think they need a little longer! The mixture should seem soft but no longer gooey.
7. Remove your bites from the oven, let them cool a little and…
Enjoy your Healthy banana and blueberry oat bites!!!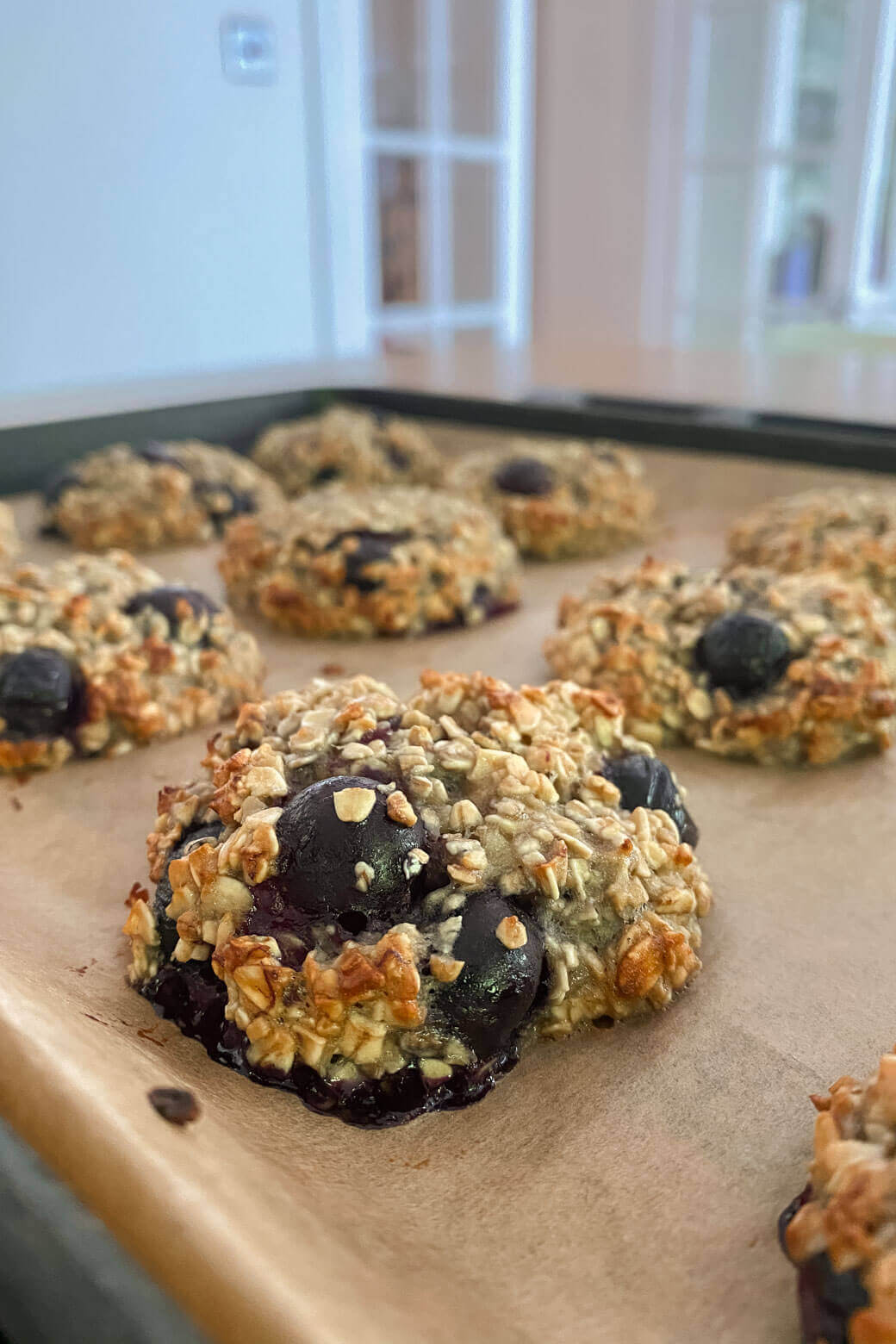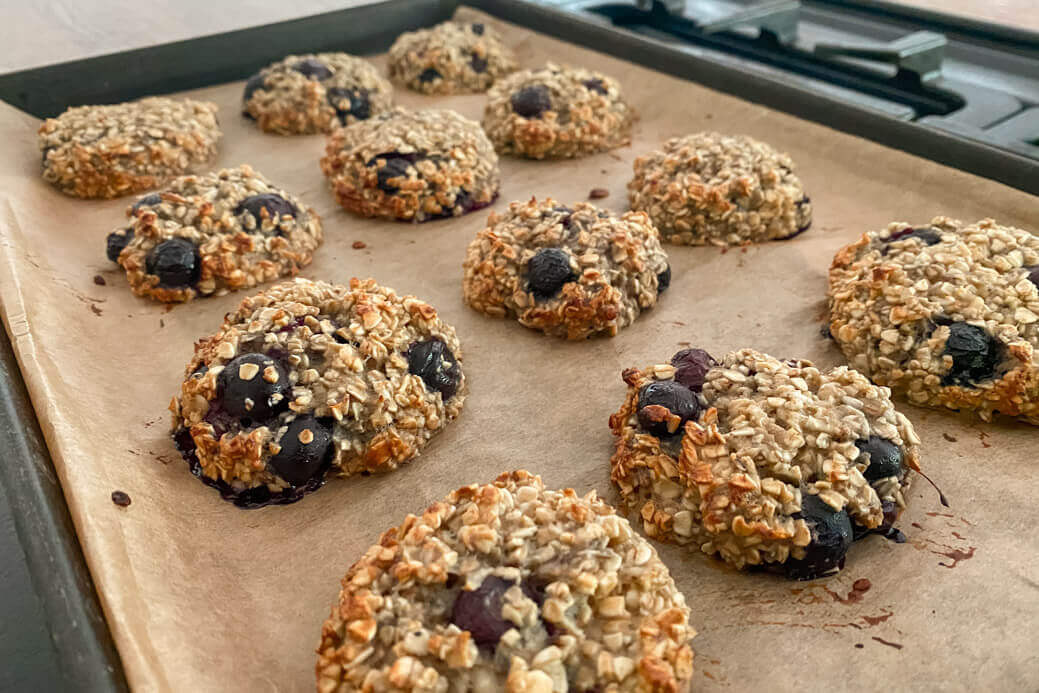 Have you made any healthy bites before?
What recipe do you use?!
Love as always and happy adventuring,
Did you find this post helpful? I'd love you to share it for me.
I can't do this without you.
Pin and save this blog post for later…