A delicious soul-warming vegetable stew. The perfect recipe when you're looking for something, healthy, hearty, filling and also light.
This sweet potato, lentil and turmeric stew has the perfect balance of sass from the chilli and calm from the coconut and fills your mouth with all the tingling sensations you crave from a homemade meal.
This recipe is a good'un.
What's even better? This sweet potato, lentil and turmeric stew is very simple to prepare and cook…
Sweet potato, lentil and turmeric stew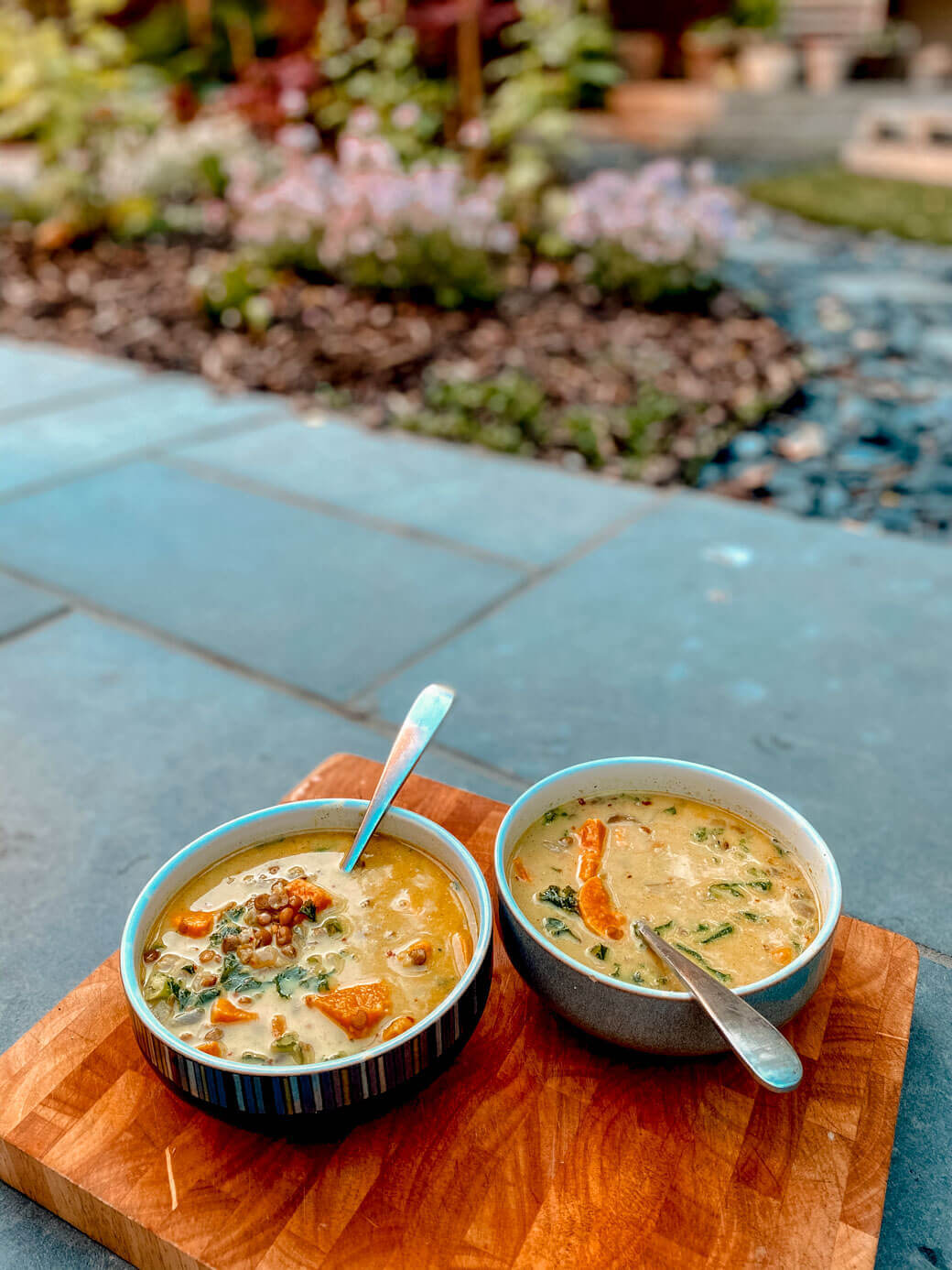 [tasty-recipe id="28447″]
1. Melt the coconut oil in the pot on a medium heat
2. Cook the onions for 5 minutes to soften them.
3. Add the chilli flakes, cumin and turmeric. Mix in with the onions to release the flavours!
4. Add the ginger and garlic to the pot and mix in.
5. Add the sweet potato chunk to the pot and mix in.
6. Drain the lentils from the can (give them a rise) and add those in too!
7. Season everything in the pot with salt and pepper!
8. Add the 1 litre of vegetable stock to the pot and give everything a good stir before raising the heat and bringing the liquid to a boil.
8. Once boiling, reduce to medium heat and let the sweet potatoes cook through. Takes 25-35 minutes!
9. Add your tin of coconut milk and your kale to the pot and stir in for a further 5 minutes of cooking.
10. Season with additional salt and pepper to taste!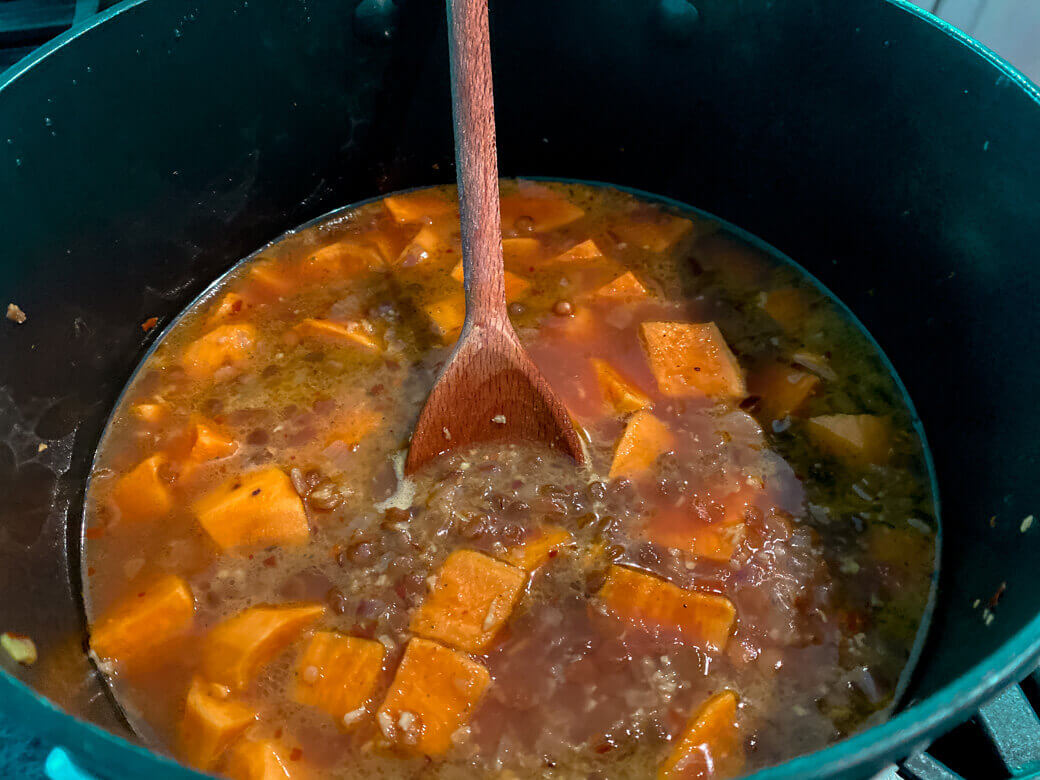 Have you made a sweet potato, lentil and turmeric stew before??
What recipe do you use?!
Love as always and happy adventuring,
Other post I think you might enjoy...
VIEW ALL
Did you find this post helpful? I'd love you to share it for me.
I can't do this without you.
Pin and save this blog post for later…