There's been a mason jar of red lentils in my pantry for a while now and I've been avoiding cooking with them because for some reason I thought they needed a lot of preparation and attention when cooking. Wrong.
Yesterday I took to the kitchen to whip up a meal for my mum and me, and the outcome?
A coconut, turmeric and spinach dal.
This Coconut, turmeric and spinach dal is one of the simplest yet most rewarding recipes I've cooked in a while! A wholesome dish to warm the soul in the depths of winter or on a casual Monday evening at home. It's cheap to make and it's easy to make lots of, so it's perfect for feeding the family or for your next dinner party dish. I cooked a big batch and put the leftovers in the freezer for when I'm having those lazier days!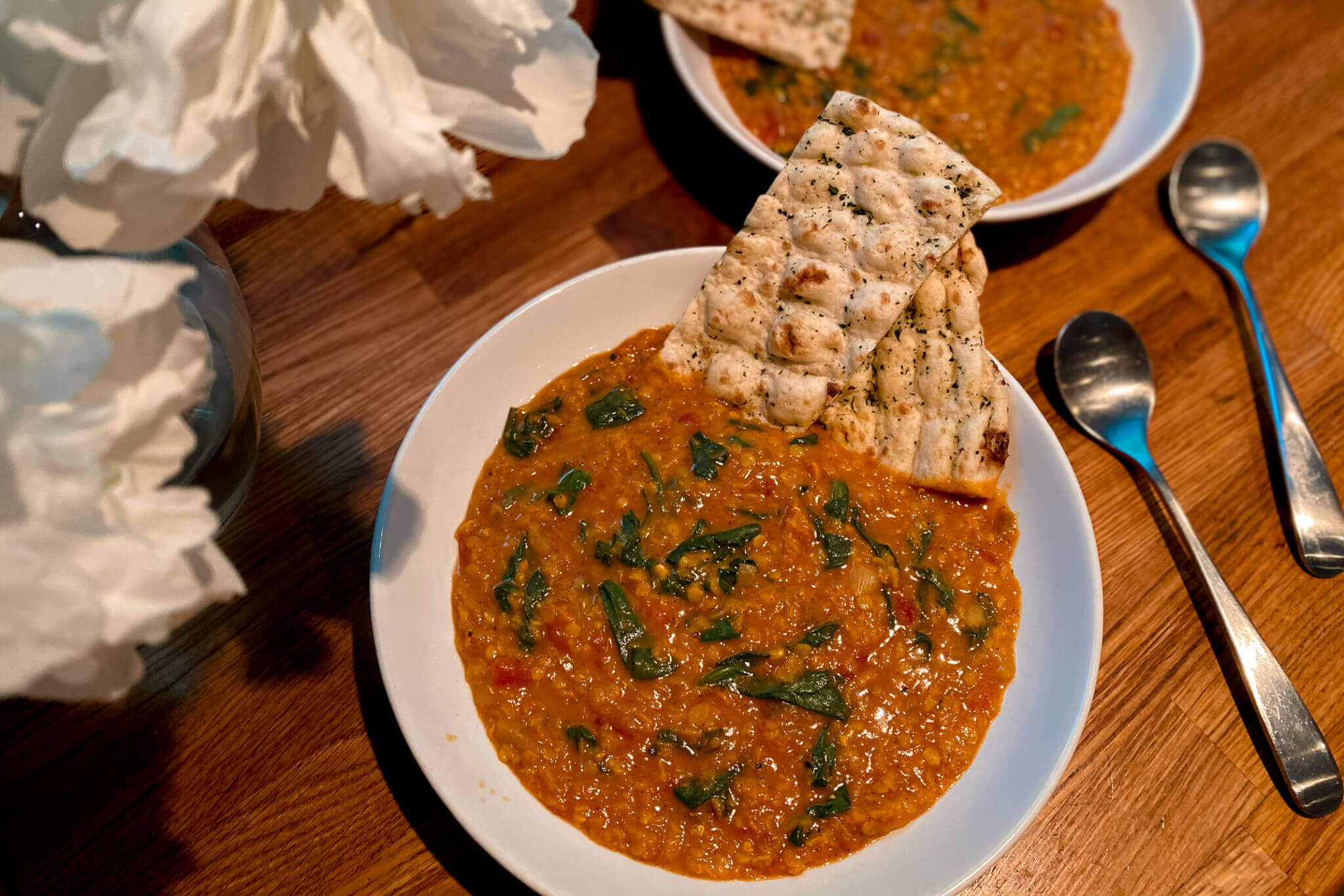 Time to prepare: 5 minutes
Time to cook: 40 minutes
Serves: 6
If you're serving for 3 – half the ingredients!
A Coconut, turmeric and spinach dal recipe
How to cook the Coconut, turmeric and spinach dal:
1. Prep by chopping up the onion into small chunks, grating your fresh ginger and crushing your garlic.
2. Pop a splash of oil in a pan and cook your onions on a low heat until they are all soft.
3. Add in your grated ginger and crushed garlic and stir well (smells great huh).
4. Next, add in your Garam masala powder and turmeric powder.
5. Add in the 2 tins of chopped tomatoes, the lentils and the boiling water (I boiled it in a kettle for speed!). Lower the heat and let this simmer for about 15-20 minutes stirring often.
6. After 20 minutes, the lentils should have done a good job of soaking up the liquid and your Dal should be taking shape! Woohoo!
7. Add the can of coconut milk and season to taste with salt and pepper (I added some good salt to lift the flavours here).
8. Add some spinach into the Dal to add a pop of green and voila!
Enjoy your Coconut, turmeric and spinach dal!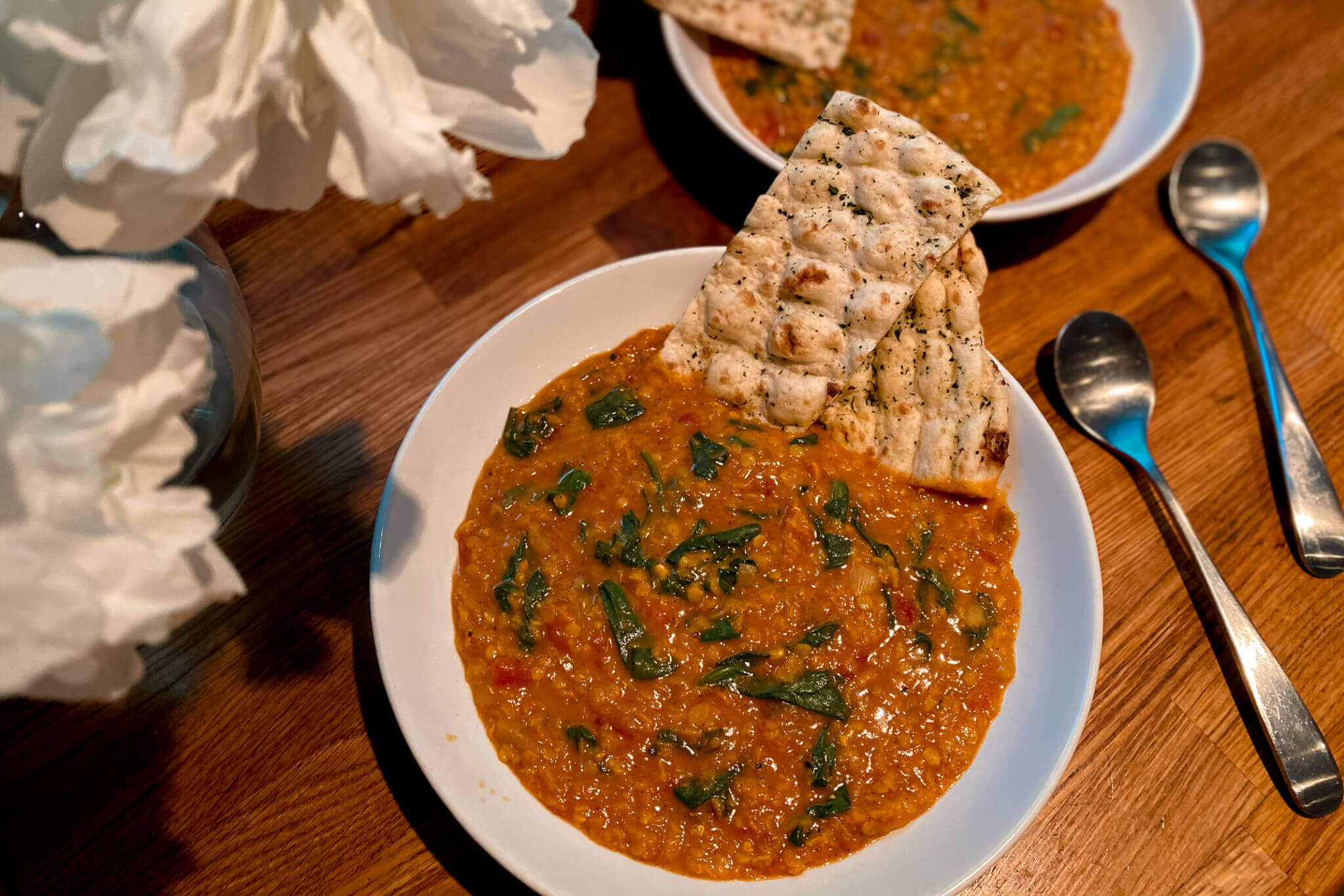 Have you made a Dal before??
What recipe do you use?!
Love as always and happy adventuring,
Other post I think you might enjoy...
VIEW ALL
Did you find this post helpful? I'd love you to share it for me.
I can't do this without you.
Pin and save this blog post for later…