Father's Day is around the corner and it is time to get you inspired and ready to show the Father figure in your life, exactly how much you appreciate him.
Summer is well and truly on the way now and that can only mean a few things: more sunshine, longer days, more adventures, and of course, Father's Day.
Father's Day is one of the best times to have fun and celebrate all the dads, granddads, stepdads, fathers-in-law, and other father figures in your life. In this blog post, I'm going to go through all the best things to do for Father's Day 2021, whether you want to go out and celebrate or stay in and celebrate Father's Day at home.
When is Father's Day?
When is Father's Day 2021 I hear you ask? If you've found this post by searching when is fathers day uk / what date is fathers day then this post is for you… and the answer?
Most of the world, including the UK, celebrate Father's Day on the 3rd Sunday of June.
In the UK Father's Day 2021 falls on Sunday 20th June.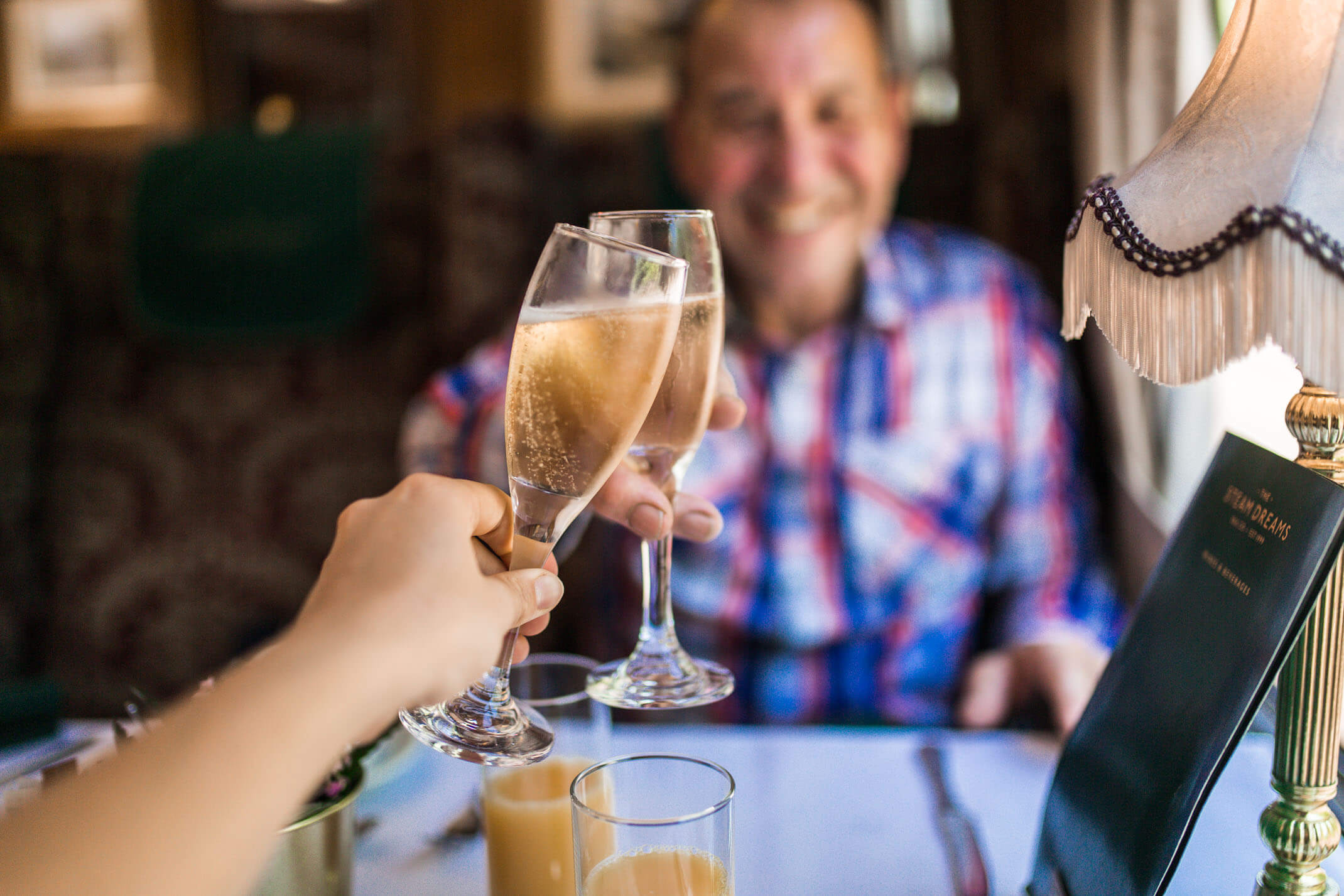 As lockdown restrictions are slowly being relaxed across the UK, Father's Day 2021 should be a little easier to celebrate than Mother's Day was! Hopefully we will able to see our families more easily, give them a hug, and celebrate Father's Day both indoors and outdoors. Time will tell how the easing of the restrictions goes, but in the meantime it's time to start planning some Father's Day gift ideas and things to do!
See my top tips for staying positive during lockdown here.
Whatever happens, there are still plenty of fun ways to celebrate Father's Day 2021 and this blog post is filled with ideas to inspire you. From steam trains to cooking classes, big hikes to pub grub, there are lots of ideas for things to do on Father's Day in this post. I guarantee you'll be filled with Father's Day ideas that will fill your dad with an abundance of joy, happiness and love: something we are all in need of right now.
See more ways to show your loved ones that you care about them here.
Even if you're looking for DIY or cheap Father's Day ideas, keep reading. Although you might think that it might not be as fun or as thoughtful, that certainly doesn't have to be the case. I actually think there's a beautiful silver lining in a cheap Father's Day, where you don't get sucked into the commercial pull (expensive restaurants, presents and jewellery), it encourages you to be a little more thoughtful and to think a little outside the box.
If you're looking for some Father's Day inspiration, consider getting crafty and creative. Diving into some of these Father's Day 2021 at home ideas is a great way to fill your time (and impress your dad!). See more things to do at home when you're bored here.
Some of these ideas work perfectly for or are easily adapted for long-distance father-child relationships too. If you can't get home for Father's Day this year, bring the ideas to life by sending packages with activities for you to do together over Zoom, and more. Now that we've all become accustomed to the online world, even if it's not the same, most face-to-face Father's Day ideas can become online Father's Day ideas. See more ideas for long-distance relationships here.
No excuses! Let there be love and lots of it.

21 best things to do for Father's Day 2021:


What other Father's Day ideas have you got?
How do you make your cheap Father's day ideas thoughtful? What are you planning for this Father's Day 2021?
Love as always and happy adventuring,
Did you find this post helpful? I'd love you to share it for me.
Pin and save this blog post for later…