Copenhagen is notoriously known for being of the more expensive cities to travel to in Europe, but as I always say – don't let that stop you!
There are ALWAYS ways to save money and do things a little bit cheaper – often you just don't know what they are or how to find them. Cue – travel blogs!
I am lucky enough to travel a lot with my job now but I still do plan and pay for some my own trips too, like this one to Copenhagen.
I have always been about saving money wherever possible to then allow you to splash out on the once in a lifetime experiences.
So when it came to our 3 day city break to Copenhagen – it was no different.
I spent £120 over 3 days + flights + accommodation, including a night out (drinking) for New Year's. Whether you think that's cheap or expensive, I think it's pretty decent for a city more expensive than London.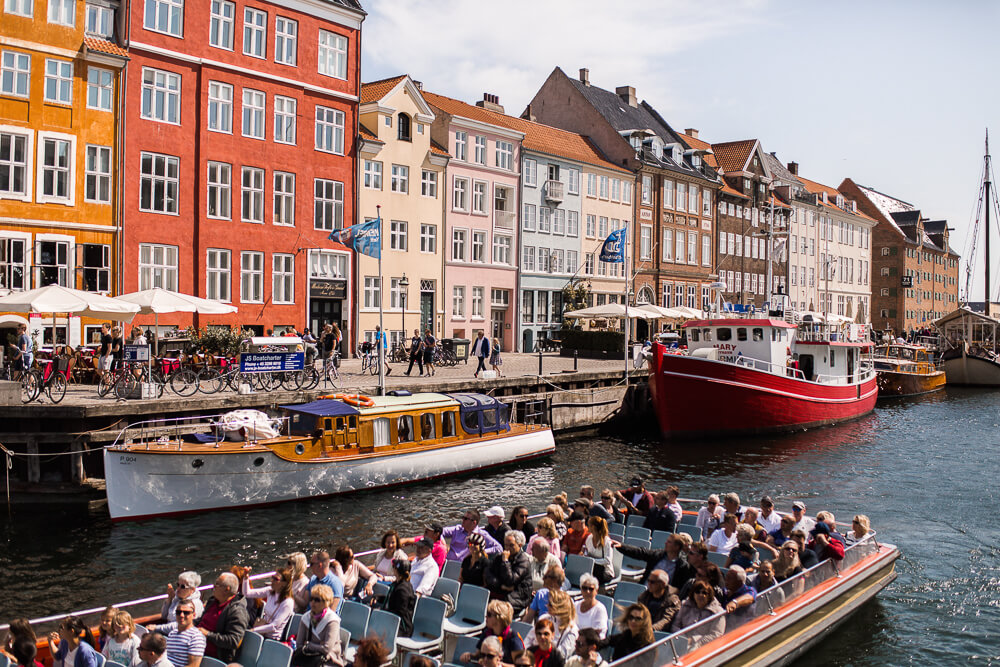 Here Are My Tips For Saving Money In Copenhagen…
1. Book In Advance
Now, I haven't actually worked out THE trick for all airlines as to when the best time is to book. But for London-Copenhagen I booked mid Octpber for New Year with EasyJet, so 10 weeks in advance, and paid £105.
By the time it got to the week before the flights had gone up to £250+, so booking in advance particularly over a popular time (public holidays and school holidays in particular) is a smart idea and can save you lots of £££.
2. Pack smart
A lot of airlines will 'get you' with the additional cost of taking hold luggage. For a short city break, like our 3-dayer to CPH, you don't need much so we opted for just the hand luggage and MADE it work.
This can save you around £30!
Check out how to pack for a weekend in a carry-on case here.
3. Be Okay With Spending Time Alone
Another airline add on is choosing a seat which, in advance, costs £2-£15 each way. It might not sound much, but that's the cost of your lunch in Copenhagen or the same as a couple of coffees and danish pastries!
When it get to 24 hours before your flight you can check in and the system will allocate your seats for you. On the way out we were meant to be sat apart but there were actually some spare plane seats together, and on the way back the system gave us seats together.
So we got what we wanted and saved £14 between us. Every little helps.
Worst case, you spend the 1.5 hour ride alone – no biggie.
4. Be Prepared
Remember to pack things like, iPhone chargers, travel adaptors, toothpaste, umbrellas, gloves and scarfs before you come.
It's the little things you are more likely to forget, and you don't want to burn your spending money by having to go out and buy them in Copenhagen (which won't be cheap!).
5. Exchange Your Money Before You Go
Unless you have one of these special cards where the transaction fee doesn't exist, such as Revolut or Monzo, take exchanged DKK with you.
ATM's won't give a great exchange rate, the bank will charge you and the ATM will charge you so it soon adds up.
We went to a bureau de change when we were in CPH and for £150 they were going to charge an additional £20 commission! It's a good job I noticed, and so instead, one of us used the ATM and shared the withdrawal costs.
If you don't want to carry money around with you, leave some in the safe back at your accommodation and just take enough with you for the day.
6. Spend Time Researching Accommodation
Find somewhere that fits with your budget.
There are plenty of hostels in Copenhagen, plenty of luxury hotels and an abundance of everything in between. There is also my favourite option for a super unique experience – Airbnb. Here's £30 off your first AirBnb booking, or search for the best hostels / hotels here.
Make sure you spend a little time doing your research before you go ahead and book. Just because somewhere is cheap it doesn't mean it's the best option. If e.g. the location is far away from the centre and breakfasts aren't included you need to factor in the transport and eating costs… as well as the time and inconvenience!
I stayed in the Anderson Boutique Hotel during my trip, located a 2 minute walk from central station & walking distance from everything. Gorgeous rooms, service and the most delicious breakfast buffet. See full website and room options here.

7. Avoid The Tourist Trap Prices
No matter how hungry you are, if you really want to save money then shop around a bit before you choose your restaurant – particularly in touristy spots.
On our first day we visited the popular spot of 'Nyhavn' where we walked straight into a restaurant on the canal serving italian dishes between 130 DKK and 260 DKK (£13 and £26).
As hungry and chilly as we were, we didn't want to start blowing our budget on our first day, so ended up walking out and turning just off the canal to 'Wok it' and 'Tria Deli' where we picked up some YUMMY stir fries and bagel options for just 50-70 DKK each.

8. Find Free Things To Do
Make a free trip to The Little Mermaid, Christiania, Nyhavn, The Botanical Garden and all the other public gardens and parks of Copenhagen. For more free things to do in Copenhagen, click here.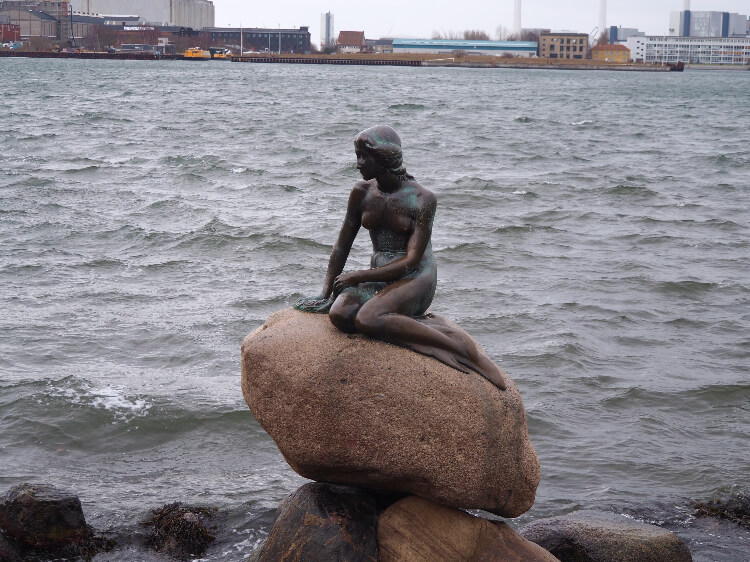 9. Use The Copenhagen Card
Before you go to Copenhagen write a bucket list of all the things you want to do and see there. Then click here and see how many on your list are included in the 74 museums and attractions under the Copenhagen card. (e.g. free bus, train and metro use, free entrance into Tivoli gardens, free canal boat tour, discount on bike hire).
It may work out a lot cheaper depending on what you want to see and do.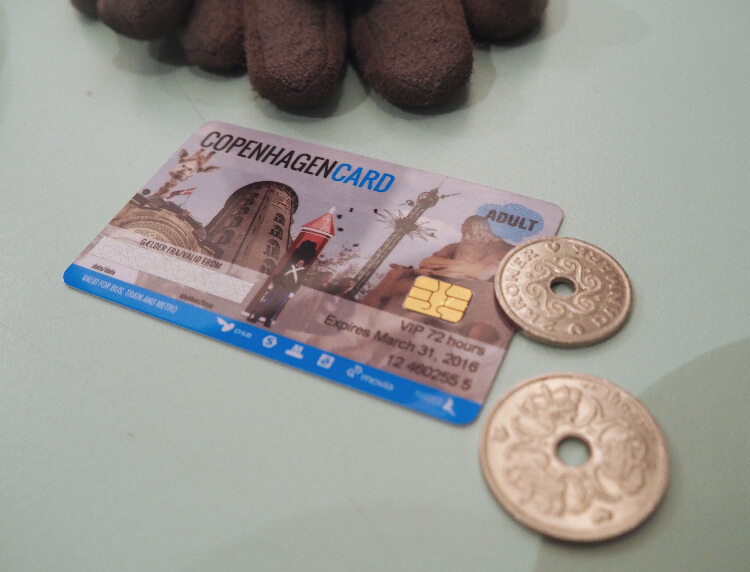 10. Take A Water Bottle
Chances are, if you're exploring, you'll be walking and/or cycling a lot and will need plenty of refreshments to keep you hydrated during the day. Buying water bottles regularly is a little expense that easily adds up.
Reduce your spending by taking a reusable water bottle around with you, saving you money AND reducing single plastic use!
Have you been to Copenhagen?
How did you save money when you were there? I'd love to know!
Love as always + happy adventuring,
Did you find this post helpful? I'd love you to share it for me.
I can't do this without you.
Pin and save this blog post for later…