Come October, the days here in the UK officially take a turn towards Winter.
The clocks are about to go back, the days are getting shorter and the air is most definitely getting colder too. Gone are the summer BBQs but we can now officially say hello to woolly socks, jumpers and mugs of hot chocolate. Woohoo!
As the colder temperatures desend, we are given a choice… to mourn the summer and stay at home (not recommended) or embrace the autumn winter and book a snuggly getaway in one of the many stunning corners of England. See my best places to visit in England blog post for inspiration.
We did exactly the latter. We packed our snuggly jumpers, coats and boots and booked a Shepherd's Hut in Sussex, England…
Planning a winter weekend getaway…
As the winter settles in, the weather gets a little more unpredictable and camping becomes a little unrealistic (although it depends how much adventure you're looking for!).
Ever one to seek nature right on my doorstep, I figured the next best alternative to a tent would be a log cabin, bell tent or Shepherds hut. So the hunt began…
Apparently these gorgeous little set ups are pretty popular come winter. I admittedly left it until last minute (3 days before) but yeah, most of the cabins and huts were sold out.
Cue, AirBnb!
If you're looking for something last minute and don't want extortionate prices to rid you of your adventure, Airbnb is honestly the one. If you haven't used it yet, it will change your adventure life. I use it pretty much every time I travel be it for an experience or a home.
There are so many unique locations and homes on there, giving you the opportunity to experience something super special and at a fraction of the cost of booking through an agent / official website.
And so we found it…
'The Sheep Fold'
Our magical weekend home set deep in the countryside of Sussex between the villages of Etchingham and Ticehurst.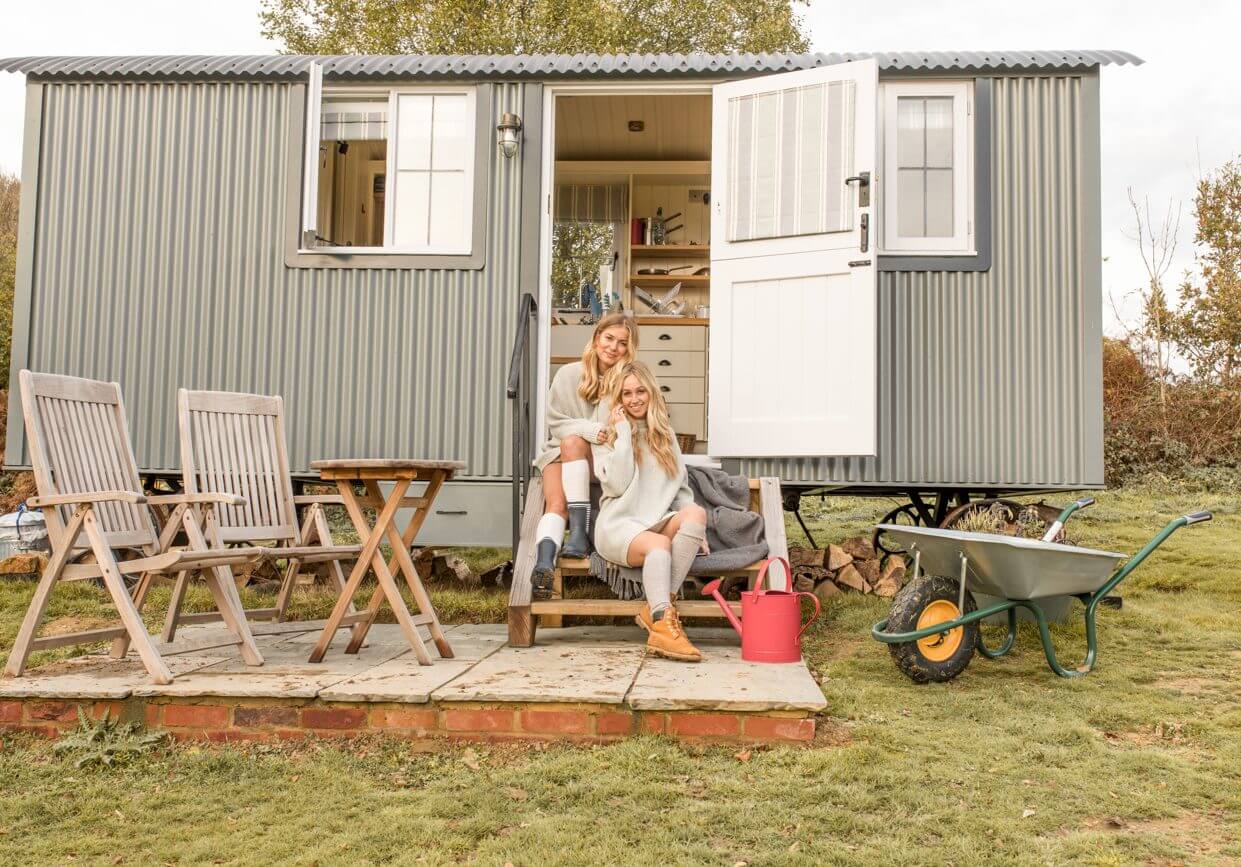 The hut was equipped with everything you need to be self-sustained for the weekend.
There's a hot shower, toilet, oven, hob, toaster, plugs, kitchen table and pull down bed with the cosiest linen and pillows for a dreamy rest.
If you don't want to leave the hut – you don't need to. Just grab a few groceries en route and you are set for the weekend.
Winter getaway shopping list:
something to toast on the campfire (we used camembert and crackers)
tea and hot chocolate
beauty treats (facemasks etc)
a new book to indulge in
Why not add a collection from the Herbal Essences bio:renew range to your basket and give your hair some winter TLC?
Catherine, the owner of our hut, has even set up a picnic bench outside the hut and a fire pit that you can use as a campfire or BBQ and enjoy with views of the countryside.
All we heard throughout the weekend was the sound of the birds and leaves rustling, along with the odd distance sound of a train passing through the fields.
It was so peaceful.
Our weekend was just the escape we needed from our hectic lives in London and was filled with an abundance of fresh air, cosy knits and cups of tea.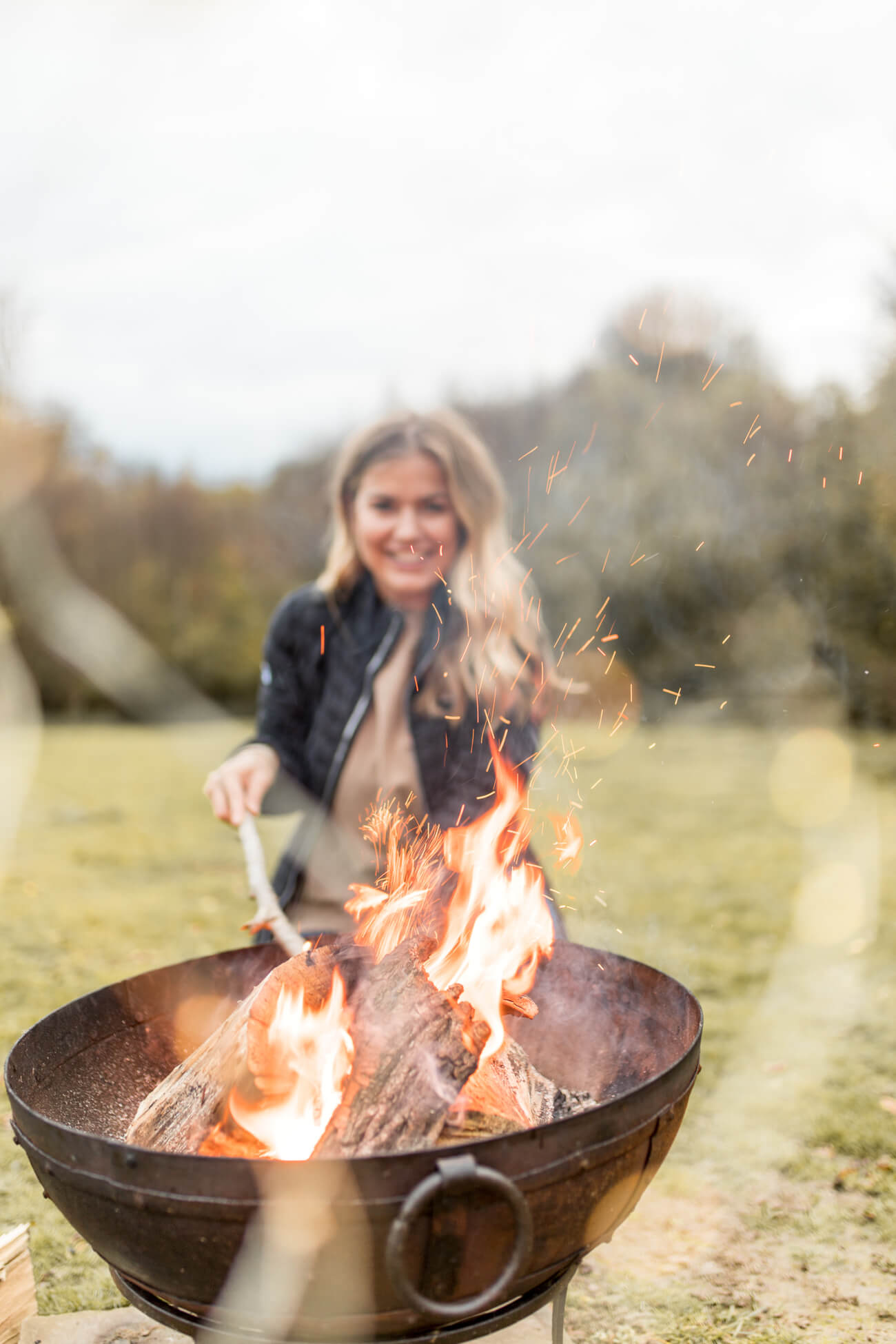 We had also, by chance, landed our weekend on Guy Fawkes and so on the Saturday night we ventured out to the local village of Wadhurst to join the villagers for their annual bonfire event.
The fireworks were just gorgeous! Combine that with the pot of homemade pumpkin spice soup we picked up from the village pub on the way (they were handing it out for a £1) and we truly felt the warm magic of winter run through our bones.
I am, admittedly, a summer lover but it's hard not to fall in love with the winter when you experience places like this.
The English countryside is a part of the UK I don't give enough time to but when I do give it a chance, it reminds me just how incredibly beautiful this country is.
Watch our weekend come to life here…
I'd love to know what you guys think of the Herbal Essences bio:renew range! Let me know if you try it and what your favourite collection is?
(White strawberry and mint still takes the limelight for me!)
Have you been on a UK winter getaway?
Where did you go? I'd love to know!
Love as always + happy adventuring,
Did you find this post helpful? I'd love you to share it for me.
I can't do this without you.
Pin and save this blog post for later…