Even though my preferred adventure mobile would pretty much always be a camper van, there are definitely times and places where taking buses and trains are more convenient and… well cheaper.
Australia is one of those places and so, particularly if you're backpacking and watching the pennies, you should definitely consider the bus options (trains are a thing too but for backpacker hotspots, the bus routes are literally idyllic here).
In this blog post I'm going to guide you through booking a bus through Greyhound, undoubtedly the most popular hop on hop off bus service to travel Australia with.
See my complete guide to transport in Australia here for more details on other transport options.
If you are looking for a campervan for your road trip request a quote here from my friend Sammy at RatPack Travel.
A guide to travelling with Greyhound Australia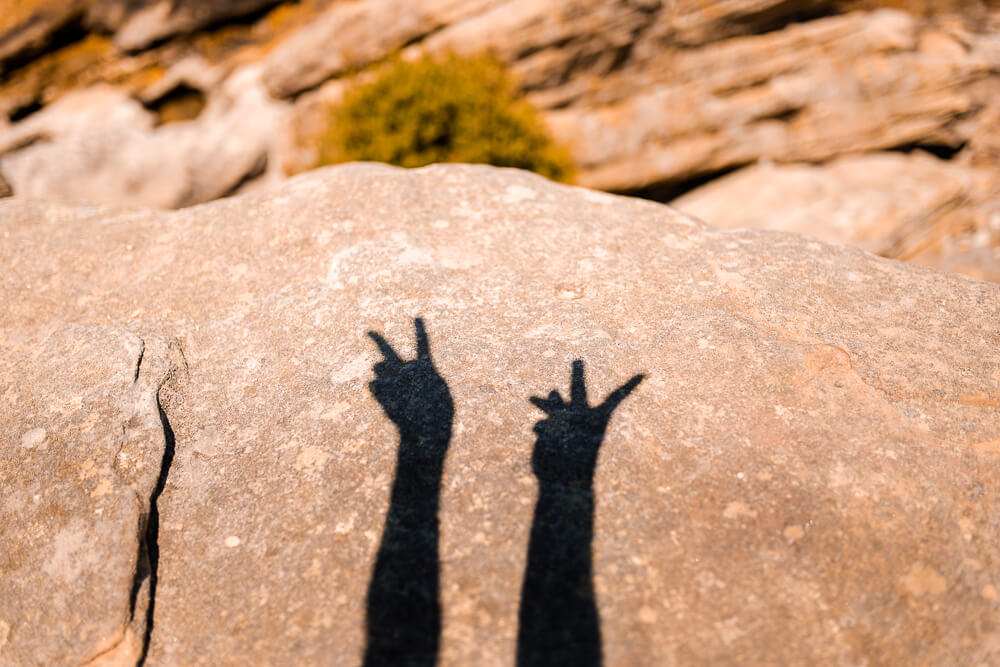 When I travelled Australia for the first time in 2014, I used the Greyhound buses to get to all of the major hot spots on the East Coast. Getting the bus was such an easy and convenient way to travel as a solo traveller. Benefits including:
Super affordable and fits very nicely into a backpackers budget

The buses are social (great for the solo traveller or sociable traveller)

The buses are comfy

Frequent bus timetable

The buses stop at all the popular destinations (Cairns, Byron, Sydney etc)

You meet other backpackers going to same places

If you're on a tight time frame, you can travel through the night

You don't have to share driving / drive long distances

If you don't have driving license, this works!

There's less risk with down payments / potential car damage

There's air con and phone chargers – win!
With the help of my friend Sammy from RatPack Travel, we've put together a complete guide with everything you need to know about the Greyhound Australia passes, in order to help you decide which pass suits you best.
How does the Greyhound Australia work and what are the different passes?
The Greyhound is a bus company that has a network all over Australia and very conveniently visits all of those amazing backpacker locations on the East Coast as well as the major cities including Sydney, Brisbane, Melbourne and Cairns. You can even use it to head up to Uluru (that big red rock in the centre of the country). Think of the Greyhound similar to the National Express buses we have in the UK.
What spots does the Greyhound Australia bus network include?
When using the Greyhound pass you can stop off at all the major places on the coast, to name a few: Mission Beach (the ultimate spot for skydiving), Townsville (to get to Magnetic Island), Airlie Beach (where you hop over to The Whitsundays), Noosa (to access Fraser Island), Brisbane, Gold Coast, the iconic Byron Bay and of course Sydney. See the full network available here and the network photo below!
It's super important to note that the Greyhound Australia isn't an organised tour by any means, its purely your transport and getting from A to B, that being said it works perfectly on a backpacker budget and itinerary! It's easy to book the buses, as once you've bought your pass you'll be given a log in and then simply log in online and just book on the buses that you need. If you need to change your route you are also able to do this which we all know is useful, as plans can change when you are travelling. The buses tend to go around 2-3 times a day and I'd recommend to pre-book them or not leave it too last minute as they can get full up in the busy season (Nov – March).

Okay, so you're thinking a bus pass could be a great option…
Which Greyhound bus pass do you go for?
There are a couple of different passes that you can use for travelling the East Coast which are the Hop On Hop Off pass and the WHIMIT pass.
Greyhound pass options…
– Hop on hop off pass
The Hop on Hop off passes are great if you are planning to travel in one direction only. They give you up to 3 months to travel. Basically if you know your route and time isn't going to encourage you to be spontaneous and change up your plans, this pass is a great option.
The most flexible option however is the WHIMIT passes as these can be great for quick 2 week trips, right up to 3 months.
– WHIMIT pass
A WHIMIT pass is an awesome travel pass that allows you to travel on the Greyhound Buses around Australia as many times as you like, in any direction within the time period of your pass. The passes come in 15, 30, 60 and 90 day options which means there is a pass to suit all trips.
How to choose the right WHIMIT pass for you?
It's super easy to work out which pass is right for you, just count the days from the day you first need the pass until the last day you need the pass. Remember, the pass is valid for the number of days you've chosen from your first use of the pass, you can then travel freely within those set days.
15 day
Choose the 15 day pass if you are heading over to Australia on a 2 or 3 week trip, this option is perfect for you. If you are travelling for 2 weeks, I'd recommend the Cairns to Brisbane route as you could visit the Whitsundays, the Great Barrier Reef and the incredible Fraser Island. See the pass details and book here.
30 day
The 30 day pass is perfect if you are travelling on a 4 or 5 week trip. The route I'd recommend for a 4 or 5 week trip in Australia is from Cairns to Sydney, during this time you can see Byron Bay, Fraser Island, the Whitsundays, Magnetic Island and Cairns. See the pass details and book here.
60 day & 90 day
If you are coming over to Aussie for 2-3 months the 60 or 90 day passes work perfectly, this pass is likely most suited to someone who is coming over on a Working Holiday Visa or if you have the luxury of going with the flow and travelling for a few months. With this amount of time, I recommend to go for it and do the east coast route all the way from Cairns to Melbourne at your own pace and also head up to Uluru and join one of the epic tours around Kings Canyon and Uluru.
See the 60 day pass details and 90 day pass details.
Greyhound Australia FAQ's
Which pass should I choose if I'm solo travelling Australia?
Every pass would work well for a solo travellers, the bus service works the same and you get all the advantages mentioned at the start of this post. The post popular solo traveller booking is the 30 day or 60 day WHIMIT pass. I'd recommend having a chat with RatPack to discuss the best option for you.
Is there any difference in the stops available or do all passes have access to the whole bus network?
Same network, same buses!
If I have a hop on hop off pass and my friend has a WHIMIT pass, can we still use same buses?
The passes are both valid on the same buses, the same networks and the same timetables. You book the buses in the same way online so you can travel together no problem.
Which works out more expensive? The WHIMIT pass or the Hop on Hop off pass?
It totally depends on how long you're travelling for. If you're travelling for < 60 days, the WHIMIT pass is actually cheaper. To discuss exact dates and make sure you're choosing the cheapest option, i'd give RatPack Travel a message.
Have travelled with Greyhound Australia? Do you have any tips?
Love as always and happy adventuring,
Did you find this post helpful? I'd love you to share it for me.
I can't do this without you.
Pin and save this blog post for later…