If you've been wanting to explore Rio but don't know where to start, then look no further than this Rio de Janeiro travel guide: we have put together the perfect itinerary so that your three days in Rio are filled with exciting experiences and unforgettable places. With this itinerary, you will get to explore the best of Rio de Janeiro, from beaches to landmarks and all the vibrant city culture in between — all of the best things to do in Rio de Janeiro (within a short time frame, as you could easily fill up a whole month of your life here, especially during Rio de Janeiro Carnival).
Rio de Janeiro, known by Brazilians as Cidade Maravilhosa (Wonderful City), is a paradise of stunning beaches, vibrant culture and unique attractions. Whether you're looking for adventure or relaxation, Rio has something to offer everyone – and if you only have three days to explore this incredible city, we have the perfect itinerary for your weekend getaway to Rio de Janeiro. As a Brazilian national, I've been to Rio over eight times and have come up with this 3-day itinerary to help you make the most of your weekend in Rio de Janeiro.
This 3-day Rio De Janeiro itinerary will take you to the city's must-see attractions, including historical places, beaches, and viewpoints like Sugarloaf mountain, Corcovado and the Christ Redeemer statue, Selaron stairs, Ipanema beach and Copacabana beach. You will also have time to explore some of the city's cultural attractions like the Lapa Arches, Botanical Gardens, and the Parque das Ruinas — plus a few hidden gems that only locals know about.
Before moving on to the rest of this Rio de Janeiro travel guide, let's cover some of the basics, like the best time to visit Rio de Janeiro, where to stay in Rio de Janeiro and how to get around in Rio de Janeiro.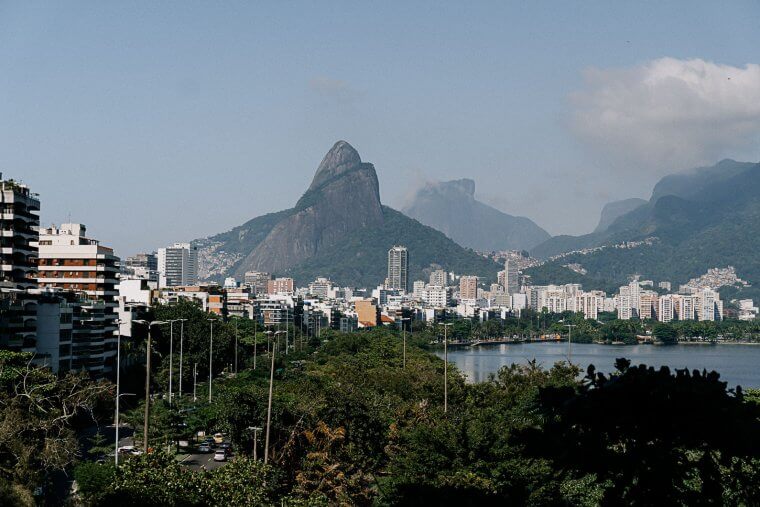 The best time to visit Rio de Janeiro
The best time to visit Rio de Janeiro is during the summer months (December-March). I don't often recommend visiting places in peak travel months, but there is honestly nothing like experiencing Rio in summer. It's just the perfect time to visit Rio de Janeiro because that's when this magical city comes alive! December is when you get the most special clean sunsets over the ocean (before the sun moves and sets behind the Morro dos Dois Irmaos); in January, you get to be in Rio for NYE, and by February and/or March, it's Carnival, and there is so many street parties, sambas, and events to go to. So if you're looking to get the best of Rio, then the best time to go is during the summer months! Be warned, temperatures do reach around 40c some days, and Rio is a very humid city, so prepare to sweat.
However, if anything or everything I mentioned above sounds like too much, then Rio is also a city you can visit almost all year round. Rio temperatures are very mild during their winter months, circa 15-18c, making it a pleasant temperature to travel in during off-peak or shoulder seasons. Prices for accommodation and flights will also drop quite a bit, so this is a good option if you want to get more bang for your buck!
How to get to Rio de Janeiro
Rio has two airports: Santos Dumont (SDU) and Galeão International Airport (GIG). Both are relatively close to the city centre, but GIG is farther away.
Public transportation from both airports, such as taxis, buses and shuttles, is available. Reaching downtown Rio takes about 45 minutes by taxi from GIG and 15-20 minutes from SDU.
Getting around in Rio de Janeiro
Rio de Janeiro is a relatively easy city to get around. The most popular way to get around the city is by foot, uber, metro and tram.
As a foreigner, uber is the most cost-beneficial transport to take around the city if travelling short (40mins) distances. However, traffic can get quite heavy at certain times of day (rush hour, after heavy showers and during carnival). So depending on where you're going, the metro could be faster, cheaper and more reliable.
A metro ticket costs R$ 6.50 for a single ticket. You can find all the metro prices here. Rio has introduced contactless payment for the metro system so you can simply use your travel card or phone to pay.
A tram ticket costs R$ 4.05 for a single ticket. These need to be bought at the machines at the tram stops. These machines don't take credit cards, so you'll need some cash with you to purchase it and top up.
As a general rule of thumb, if you're staying down Copacabana and Zona Sul ("South Zone"), you'll be getting around by foot or by uber. If you want to head to the old centre of town (Lapa and Santa Teresa), it's easier to use the metro and tram system.
Where to stay in Rio de Janeiro
Depending on your budget and preferences, there are many places to stay in Rio de Janeiro. There is a selection of hostels for those travelling on the cheap, plus some great mid-range options such as AirBnBs or hotels with sea views. However, if you are a traveller travelling on, a budget, then peak season might still be on the expensive side, even for hostels. Rio de Janeiro is quite a difficult city to find budget accommodation, but my biggest tip is to book in advance and look into Airbnb! These tend to be the most cost-efficient options when looking for where to stay in Rio de Janeiro.
As this is just a weekend itinerary for Rio de Janeiro, the only region I'd recommend staying at is Zona Sul, around Ipanema, Copacabana, Lapa and Santa Teresa.
If you're looking for a hostel, you'll want to check out the hostel accommodations in Rio de Janeiro below:
And for mid-high-range hotels, check out the ones below:


Without further ado, here are The best things to do in Rio De Janerio.
A 3-day itinerary for Rio de Janeiro: The Best Things To Do in Rio De Janeiro
Rio can be an intimidating city, so day one should be about getting to know it and finding your feet a bit. And there's no better way of getting to know your way around than with your feet! So for your first activity of the day, join the free walking tour in Lapa & Downtown Rio. This is a 3-hour walking tour that will take you through some of Rio's most iconic landmarks and attractions, such as the Arcos da Lapa and Selaron Steps.
After the tour, walk up to Santa Teresa, an old neighbourhood with its unique culture, for lunch. It has become a hub for those looking for up-and-coming restaurants and gastronomy lovers. There is a wide variety of cuisines here. Still, as this is a neighbourhood where the first Italian immigrants settled, there are many Italian restaurant options, but also many Botecos (this is a type of restaurant that Brazilians go to for traditional Brazilian food and drinks). The street where most restaurants are located is rua do Lazer. Take a walk up the street and just take your pick! Some of the most popular restaurants are:
Here you can also find art galleries, craft shops and much more, so it's a pleasant neighbourhood to walk around.
I will give you two options for the rest of the afternoon: either remain in Santa Teresa and head to Parque das Ruinas, an old house turned into a park with a wonderful view of the city. It is also home to a small amphitheatre, where you can attend interesting cultural events or concerts. See what's on here. Alternatively, make your way back through the centre of town to make your way to Museum do Amanha (Museum of Tomorrow). The Museum of Tomorrow is one of the most iconic futuristic buildings in Rio and is located directly on the waterfront. The museum focuses on sustainable development, showcasing unique ideas that could shape our future environment. It was one of the best museums I've been to in a long time, and I highly recommend it. Tickets cost R$ 30, and you can buy them online on this website. The last entry is at 5 pm, so ensure you get there at least 20 minutes before closing time to guarantee you'll get in.
Early start for day 2, but it'll be worth it as you'll visit one of the most iconic locations in Rio: The Christ Redeemer! This is arguably one of the best things to do in Rio de Janeiro and arguably one of the best things to do in Brazil.
Either book yourself onto a tour with a tour guide or simply make your way your own way to Christ Redeemer. There are four ways to get to the Christ Redeemer:
By van – simply find the nearest pick-up point (Largo do Machado, Praça do Lido or Paineiras), book your tickets online (R$ 117 in high season and R$ 95 in low season) and make sure you sign up for the earliest pickup time 8 am. Tickets are available to buy online here.
By train – pre-book your tickets online (R$ 109,50 in high season, R4 87,50 in low season), and head to Cosme Velho train station for the first train that departs at 8 am. You can buy tickets online here.
By uber or taxi – this is for those who are eager to beat the first train or vans that arrive to be at the queue for 8 am to avoid crowds or people. You'll still need to pay for a van or train ticket as there are no separate tickets for the christ.
Tour operators – these are organised tours that have their own private van that takes travellers up to the Christ. These tours often include other locations like Mirante da Dona Marta and/or the Sambodromo
From 8-9am, take the time to explore the christ redeemer, take postcard pictures, and enjoy the view from the top. The views from here are definitely breathtaking, but there's another viewpoint relatively close by that I had to include in this Rio de Janeiro travel guide: Mirante da Dona Marta (Dona Marta viewpoint).
Even if you haven't booked a tour that includes a visit to this viewpoint, you can still make your way there yourself. It just means a bit of a back-and-forth if you want to make your way back down with your van/train ticket. Take an uber to the drop-off point of the viewpoint, and it's just a short walk from there. The views are incredible! What I love the most about this particular viewpoint is that you can see an unrestricted view of Pão de Açucar (Sugarloaf Mountain) and Gloria Bay. This is probably one of my favourite spots in Rio and, in my opinion, one of the best things to do in Rio de Janeiro.
After a morning of view on views on views, you've probably worked yourself up an appetite, so the next stop for the day is brunch! And not any brunch, brunch at Parque Lage in Jardm Botanico (Botanical Gardens). Parque Lage is a beautiful mansion with large open grounds and gardens near the Botanical Gardens. You can see their menu and website here. Even though the cafe is technically in the botanical gardens, you don't need to buy a ticket to the Botanical Garden to eat there (but you'll soon learn this Rio de Janeiro Travel guide will take you to the Botanical Gardens anyway!).
As a big brunch fan, having brunch at Plage Cafe is one of the best things to do in Rio de Janeiro! The location is epic, the menu is delicious, and it's definitely insta-worthy! It's first come, first serve, so be ready to queue.
After a big brunch and a full morning, there's still much of the day left to explore. Take an hour or two of the afternoon to explore the Botanical Gardens. This is simply one of the best things to do in Rio de Janeiro. The main attractions within the park are the orchid and cactus greenhouses and the 'imperial' palm trees that stretch up to 40 metres high!
Tickets for foreigners cost R$ 67, and students can get half-price tickets. Naughty tip: if you're in a group with Brazilians or even just another Brazilian, you can attempt to buy a Brazilian resident ticket for R$ 27. No one at the entrance really asked for documentation.
The rest of the afternoon is yours to enjoy by the beach! Either Copacabana or Ipanema beach. As a Brazilian native, my favourite urban beach is Ipanema; it's a more beautiful beach and lesser tourists. The best "posts" to stay at are between Posto 9-11.
Grab a chair and umbrella, sit back and relax and order yourself a caipirinha. Oh, and definitely try the following foods that they sell on the beach:
Queijo coalho na brasa (a type of cheese grilled with oregano)
Chá matte
Milho (corn a on cob)
Açai
*If you had to Copacabana, be sure to head to Copacabana Palace Hotel as the best gelateria in town has a store under the hotel; it's called Momo Gelato. There is also one near Leblon if you're in Ipanema, but it's a few streets up from the beach.
Keep your eyes on the time, though, as you'll want to make your way to Arpoador about 45mins before sunset so you can get the best spot on the rocks to watch the best sunset in Rio! It's a literal show, and everyone claps the minute the sun goes down!
One of the most popular things to do in Rio is paragliding. If this is something you've wanted to do, then this is the morning to do it (albeit this depends on the winds), but most tour operators have morning and afternoon slots. It costs anywhere between R$ 650- R$ 800 reais to take a flight, but everyone says it's so worth it! Below are some tour companies you can get in touch with to book your paragliding experience:
Paragliding takes place in São Conrado, which is about a 40-minute drive from Ipanema beach; it's the beach on the other side of Morro dos Dois Irmaos.
If paragliding isn't your thing, but you want to do something adventurous and outdoorsy, there's also a hike you could take for sunrise: the Morro dos Dois Irmaos hike. This is a 2-3hr hike (there and back) and is quite steep, so it's an easy-moderate hike. This hike has to be done with a guide as the path isn't that obvious, and the hike starts at the favela do Vidigal. There's one guide I know who takes travellers on this hike. You can WhatsApp Alexandre here. (Obs. I'm unsure of his level of English, but he can probably recommend English-speaking guides!).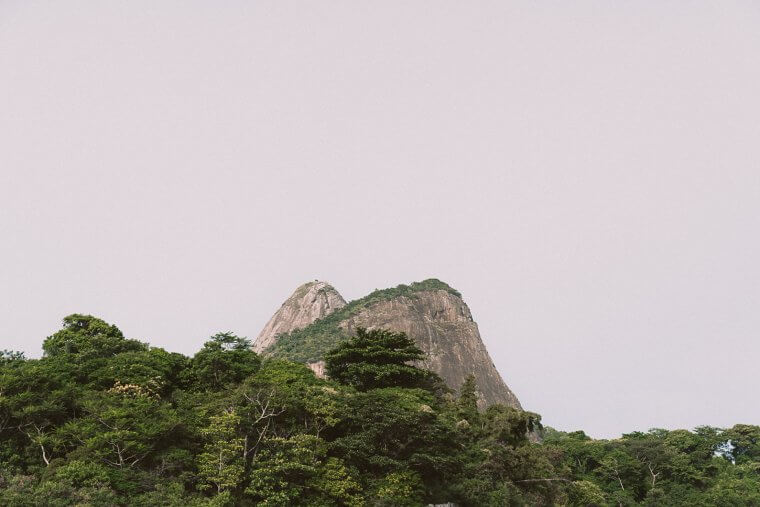 7. Make the most of the nightlife
If both of the options above sound like too much, then one of my favourite things to do on a Sunday morning in Rio is to go for an early morning walk around the Lagoa or Ipanema sidewalk. On Sundays, the road is closed to cars and open to the public to walk, ride their bikes and skateboard!
Most of your last day should be spent enjoying the ocean by the beach. This is literally one of the best things to do in Rio de Janeiro, as the beaches there are Caribbean-like, and the vibe is just on-point. The urban beaches in Zona Sul are amazing and easy to get to, so either head back to Ipanema/Copacabana or, if you feel like adding another beach to your list, Praia Vermelha or Praia do Leme.
If you fancy heading a bit further out, then heading to Praia da Barra da Tijuca is a great option for you to spend your last day. Barra is about an hour's car ride from Copacabana/Ipanema area. This beach is popular amongst surfers, kites and windsurfers. Praia da Barra stretches for 6km, one of the cleanest beaches in Rio. Like the Postos, in Ipanema, Kiosks are points of reference at the beach. Kiosk 8 is a popular point and a good area to base yourselves for the day.
If surfing is your thing, then I'd recommend heading a little bit further up the coast from Barra to Prainha. This is the point of surfing, and several surf schools rent surfboards and offer lessons. The beach is also stunning and much quieter than other beaches, so not only for surfers!
As you can see, all you've got to do on your last day is take your pick of what beach you want to go to, and that's you for the day.
The only other thing to leave time for is to take the cable car to Pão de Açucar (Sugar Loaf Mountain). Sugarloaf Mountain is an iconic symbol of Rio and cannot be left ou this Rio de Janeiro travel guide! Tickets cost R$ 150, and the last entry is at 6:30 pm in the summer months, you can purchase tickets directly via their website here. As there are usually queues, arrive circa 45mins before the last entry to ensure you can get on!
And there you have it! A full-on 3-day itinerary in Rio de Janeiro. From hiking in the early morning to paragliding and sunset walks along the beach, it's a city that has tonnes to offer and is the perfect destination for a weekend away (and a longer trip!).


That's all for this Rio de Janeiro travel guide; I hope your time in Rio de Janeiro is as amazing as mine was! Enjoy the beaches, music, vibes and adventure – you won't regret it!


Have you been to Rio de Janeiro?
What are your top things to do in Lençóis Maranhenses? Anything you'd add to this Brazil bucket list?
Love as always and happy adventuring…
Did you find this post helpful? I'd love you to share it for me.
Pin and save this blog post for later…