So last Wednesday I headed to Balham (South London) to support a friend playing at
The Bedford
.
I had heard of the venue before and always wanted to check it out. It tends to be a hub for new artists and is now a well known venue to check out upcoming talent.
The Bedford famously welcomed Ed Sheeran through it's doors back in May 2010, where he recorded his EP 'Live at The Bedford'.
Here's some footage of Ed playing 'The A Team' at this very venue.
I bet he couldn't have even dreamed the success that this single went on to achieve…
The Bedford is a public bar serving food (I was glad to be told) with a little theatre hidden through the back where the music takes place.
They host live music Mon, Tues, Weds and Thurs every week.
Doors open at 7.30pm, music starts at 8.30pm.
And get a loada this… IT'S 100% WELL AND TRULY COMPLETELY FREE.
The only thing they ask in return is that you completely respect the artists playing and take any conversation outside the theatre area.
(Of course there are little breaks inbetween the acts etc).
We chose to drive into London to the venue (free parking in Sainsburys car park opposite after 7pm), but we all know how stressful that can be with the traffic. Balham Tube Station is about a minute walk away if you fancy hopping on the Train/Tube.
By the time we got there I was in serious need of feeding…
Thankfully my luck was in and so we munched on some Bedford specialities whilst the artists sound checked.
'The Balham Burger'
'Battered Fish + Chips' (could have gone with 'The Balham Fish'?)
I'm gunna give the food an 8/10, it filled the gap PERFECTLY.
Definitely a better experience than the last time I had pub food, which I think had simply been shoved in the microwave.
So, Bedford, you have the thumbs up.
(even though I did spill this pot of tomato ketchup ALL over me).
Now, away from the food (sorry).
Etham Basden
Introducing the talent I was here to support…
I'm gunna stop talking and let you listen to my favourite cover of his…
Etham Basden – Take Back The Night (Justin Timberlake cover)
Now, admittedly, I am a harsh critic and I would never say something for the sake of content on here.
I genuinely prefer listening to Ethams' version over the original…
I know I know…That is one big bold statement, so believe me it is well worth a watch (incase you just scrolled past that video).
Anyhow, the way it works at The Bedford means that each artist plays 2 x mini sets (each containing two songs). So throughout the evening artists are rotating – which I guess keeps the momentum going and keeps the audience on their toes.
Etham played 2 originals (Leaving The Lights On + Can't Stop) and 2 covers (28 + Save Him).
I didn't record live footage but you can either stream the whole night at the Bedford on the link below:
Or Etham has a couple of these tracks online: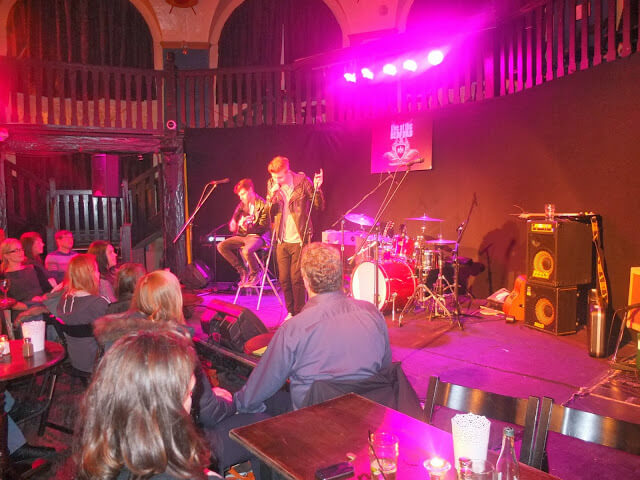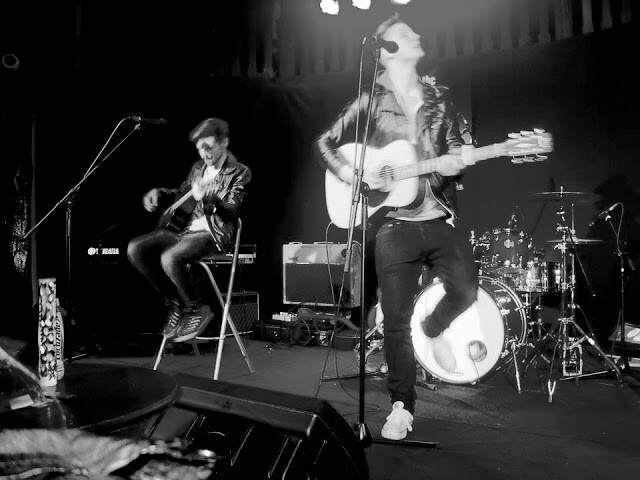 HOLD ON, 1 sec. Did I mention he was just 16?
If what you've heard wasn't already enough – take that into consideration!
Oh and he has already supported
5SOS
on their tour earlier this year and recently won
Perez Hiltons
'Roar – Cover competition' with his version of Katy Perrys' Hit.
I think you'll agree this is only the beginning for him…
I also want to give a quick mention to The Dunwells.
You may recognise the name from a recent post of mine – What's New? What's Next? | October Edition.
This night was where I discovered them and I'm SO looking forward to following their journey and hearing more from them.
So… FREE entry, real music and what we found to be flippin' yummy food. Only question is….
What are you waiting for?
If you're a little bit far away to pop down you can always watch the Live Streaming from the comfort of your own home with this link:
The Bedford LIVE Stream
But I'm going to be honest, it's well worth a visit in the flesh. The venue is pretty much perfect (in my eyes). It's small, it's intimate plus you can have a drink and some food whilst you listen.
If you don't pop down before, it's definitely made it onto my gig list. So I'll be sure to post a date when I head down and play. 🙂
Mollie xoxo