The Kiwi experience bus that we are touring New Zealand on takes you anti clockwise on the South Island and consists of optional and designated stops along the way.
Where there are designated stops, the bus driver stops overnight too and then you continue the following morning in the same bus.
So after visiting my family and the vineyards we made our way down the west coast, which is known for its 'wetness'. Luckily we had begun our New Zealand with some beautiful weather because it did turn a little English from here on.
First little stop was Kaiteriteri where you'll find Abel Tasmin National Park, famous for its walks and beautiful views.
We actually did neither lol.
(is lol still acceptable? probably not.)
Anyway, made it there in the late afternoon (in time for happy hour may i add)…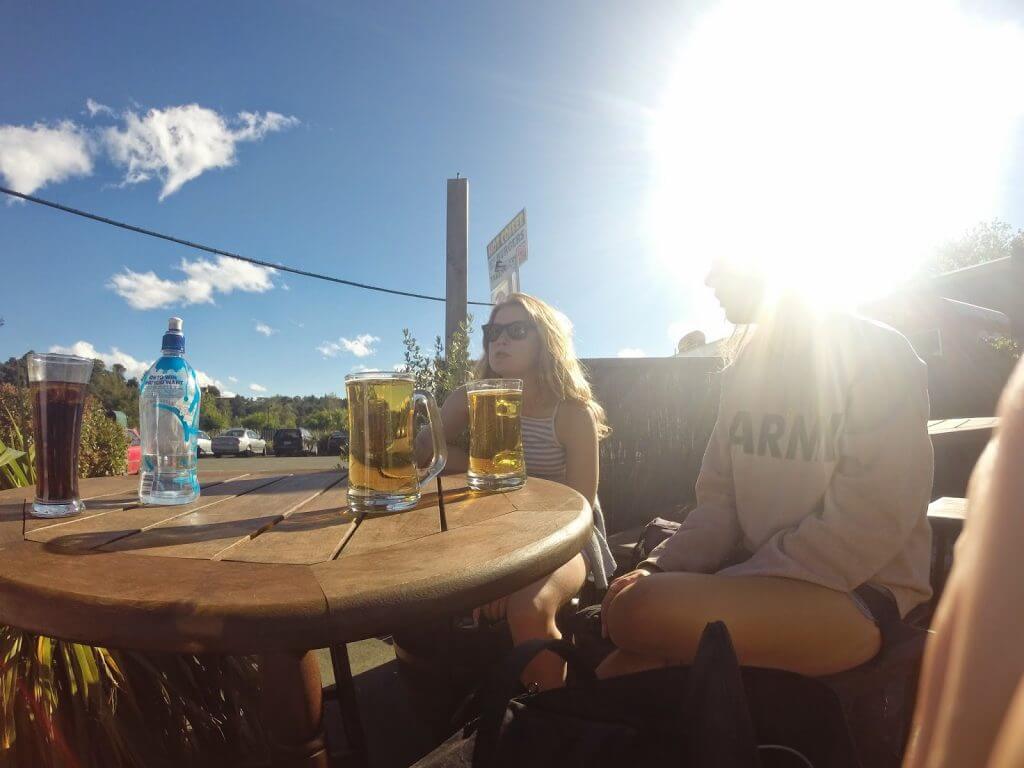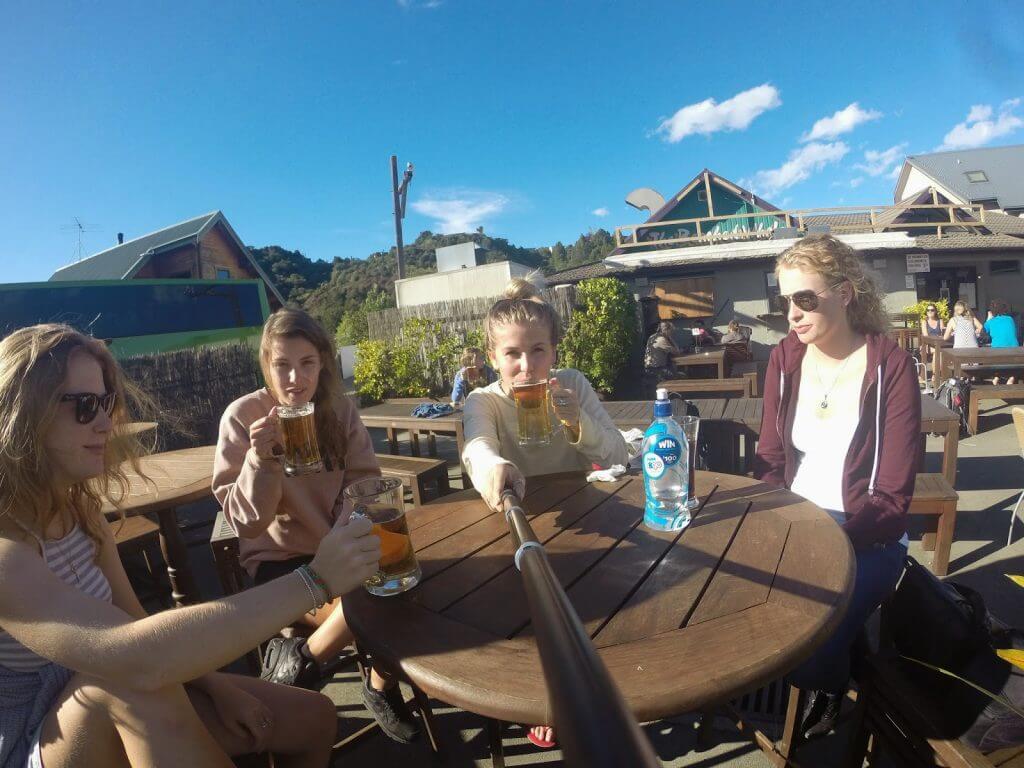 …but unfortunately most of the activities begun in the morning and we weren't staying for another full day. So instead we played rounders with some girlies on the golden beach that Kaiteriteri is famous for.
Kaiteriteri aside from a burger bar, a hostel, a bar, and a couple of tourism huts is pretty desolate. If it's a clear day the sky dives here are meant to be amazing or if you fancy a kayak or even a 1/2/3 day walk this is your spot – the walks are meant to be amazing.
The overcast weather shyed me away from a walk which is a shame, but i think some views are very weather reliant because the clouds can completely blur and dissolve the skyline.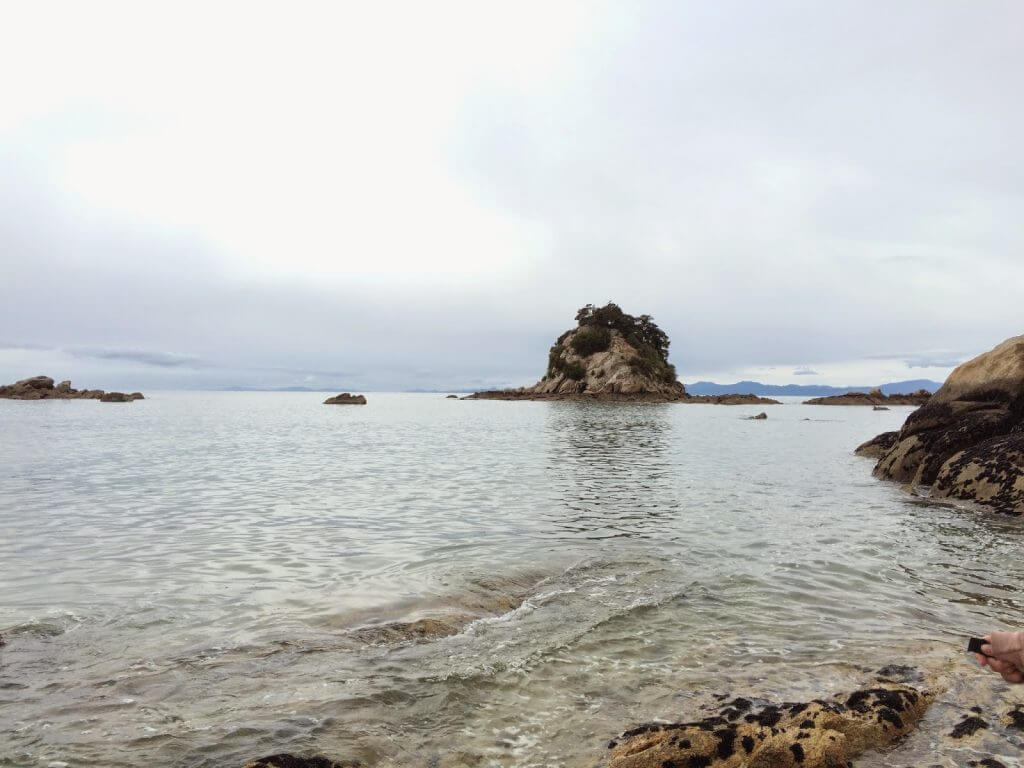 Instead we took the peaceful atmosphere as an opportunity to catch up on sleep and for me to blog. Eagerly awaiting the next adventure.
We rose and shone the next morning bright and early to another cloudy day. New Zealand is verging on it's summer (early December) but it's just not quite there yet… I definitely didn't check the weather / pack anything warm. Ooops.
♡
Anyway, New Zealand is still beautiful and breath taking without the blue skies. Blue skies are just a bonus (as is the tan).
We headed from Kaiteriteri towards Westport with a stop off at Nelsons Lake to take some photos…
Still working out the ol' GoPro…
Coupla outtakes…
And the money shot…
We've had lots more adventures since, stay tuned…
♡
Thank you for reading, lots of love all the way from New Zealand…
Mollie xxxx