There is so much diversity to the nightlife in Amsterdam, and in this beautiful city, there really is something to suit every single one of you.
Whether your thing is a chilled out dinner by the canal, a few cocktails in a rooftop bar, or throwing shapes in a nightclub until early hours of the morning, Amsterdam caters beyond your expectations with every option.
I know that before I came to Amsterdam for the first time last year, all I could imagine about the social side of the city and the nightlife was marijuana and getting high. Because, let's face it, we all have friends or know people that come to do exactly that. And of that, yes, there is a lot.
But there is also so much more to Amsterdam.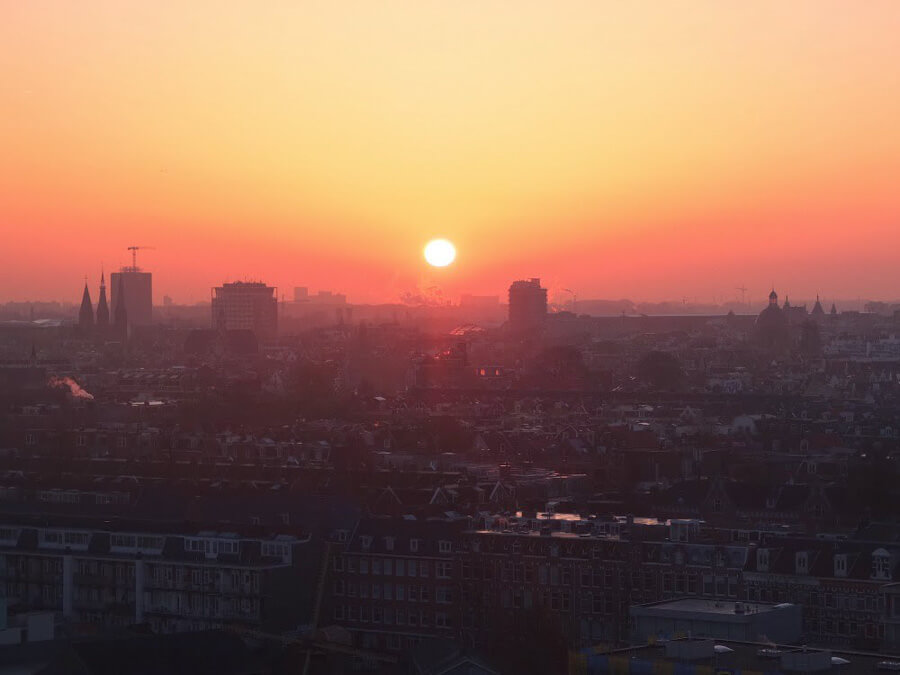 If 'happy lazy days' are your kinda thing, there are more than enough coffee shops to keep you occupied here in Amsterdam, but it's not my kinda thing (I tried it once, had too much, felt sick and went to bed). So, I'm going to focus this post on the alternative nightlife options in Amsterdam.
During my 4-day visit to Amsterdam, we had a bit of a mad one and managed to try out a fair few bars and clubs in that time. I believe it was necessary action to conduct my research. Justified?
Here is my guide to nightlife in Amsterdam…
Hostel nightlife in Amsterdam
We stayed in hostels during our stay in Amsterdam and, as always, the nightlife that comes with them is a popular choice of mine. As they go, hostels will usually have an in-house bar filled with travellers from all over the world, ready to share stories and line up the shots. If you're looking for a party buddy, you're pretty much guaranteed to find an accomplice in a hostel. It's all about the 'yolo' and the social atmosphere in hostels.
Most hostels open their bar up to the public, bar The Flying Pig hostel (where we stayed for 2 nights), whose bar was totally epic, but for residents only.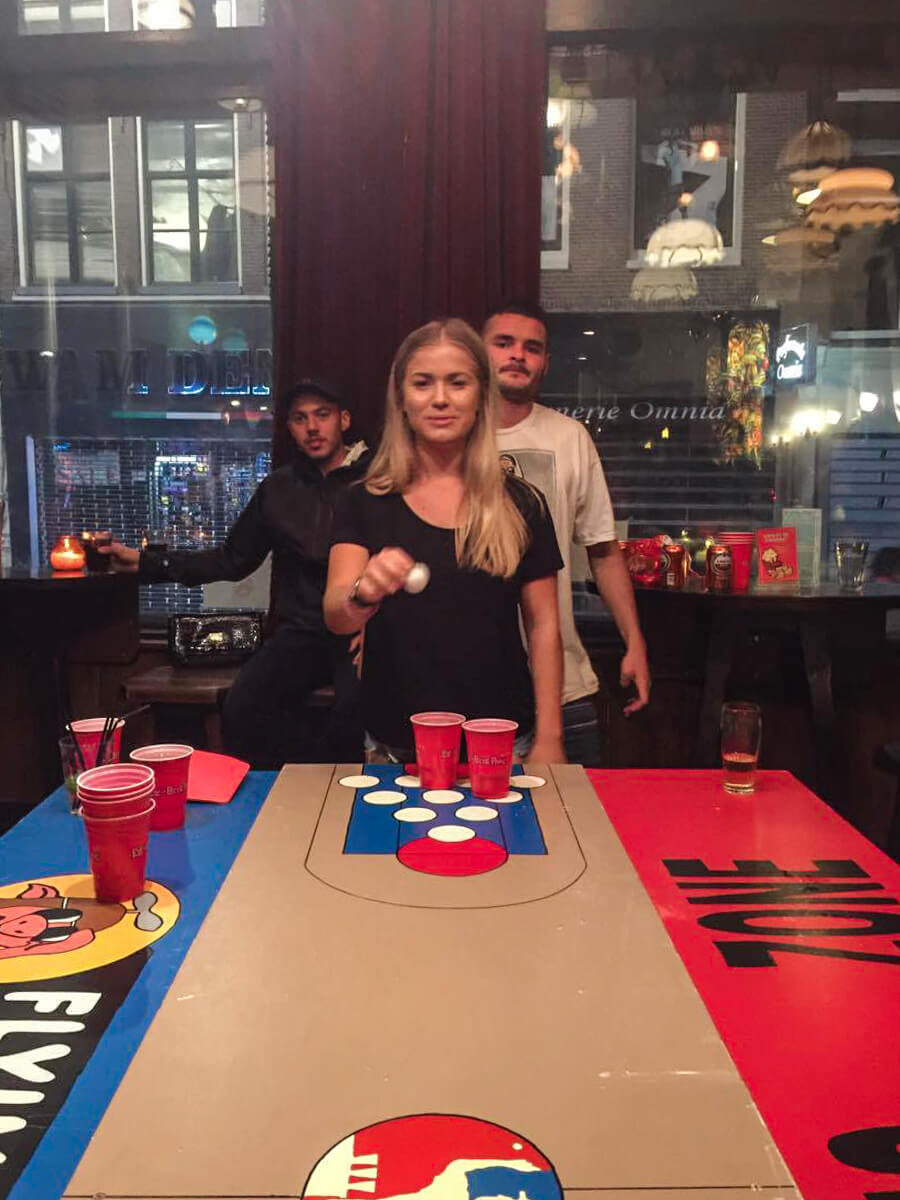 St Christopher's Inn at the Winston, however, where we also stayed for 2 nights, is open to the public and you are all welcome to come down and join the fun.
The hostel bar is actually named Belushis (that's the sign to look out for when walking down Warmoesstraat) and doubles up as a restaurant too, showing all the sport you could wish for on big TVs alongside a delicious international menu (the nachos and half-chicken were my favourites!)
St Christopher's is the perfect place for a few bevvies to warm up and grab some food to line the stomach!
They have an outdoor terrace if the sun is shining, plus an abundance of indoor seating and even a nightclub (The Winston Kingdom) to continue the party as the city turns to twilight. There were queues every night to get into the club so it is definitely a popular choice centrally.
Hostels are either your thing, or they're not. But, you have to try everything at least once!
Red Light District
Whilst we rested our heads in The Winston Hostel, we were pretty much located right in the Red Light District, and so, of course, we had a wander through. The Red Light District is right in the centre of the city and is lined with red lights, ladies in doorways and (there's no other way of putting it…) sex shows, very drunk tourists, coffee shops and strip clubs.
The Red Light District is something that Amsterdam is famous for and, whilst you may not want to hang around all evening, it's definitely worth an observation. New experiences and all.
If you couldn't think of anything worse than the above, I'd stay well clear of the centre in the evenings!
One of my absolute favourite things to do when I visit a new city is to enjoy a few cocktails over a beautiful view of the city (or the ocean, should it be nearby).
The centre of Amsterdam however, isn't quite on the ocean front, and it lays pretty flat so there are no raised parks, areas or peaks to enjoy the view. The best options in Amsterdam lie within the rooftop bars, which Amsterdam, to my delight, has a wonderful selection of.
My favourites are Sky Lounge (which served up one of the best Mojitos I've set my tastebuds on) which is perfect combined with the sunset and Mr.Porter (part of the W Hotel collection).
Another cocktail bar and restaurant actually that I absolutely HAVE to mention is Bo Cinq. It's located on Prisengracht, near Vondelpark, so if you're staying central like we were, hop on one of the taxi bikes, and take the scenic route along the canals. The cocktails and dining menu are honestly out of this world. It definitely holds a more sophisticated atmosphere than the likes of a hostel, and is the kind of place you could pop on a dress and heels to go to. (If you are having a romantic weekend away, go here!)
Door 74 is another more sophisticated option, offering exclusive cocktails behind a hidden door which you can only find and enter through by messaging the number. Naughty.
The Flying Dutchmen and Vesper are both also meant to be great for cocktails, but I didn't have time to visit these. Next time!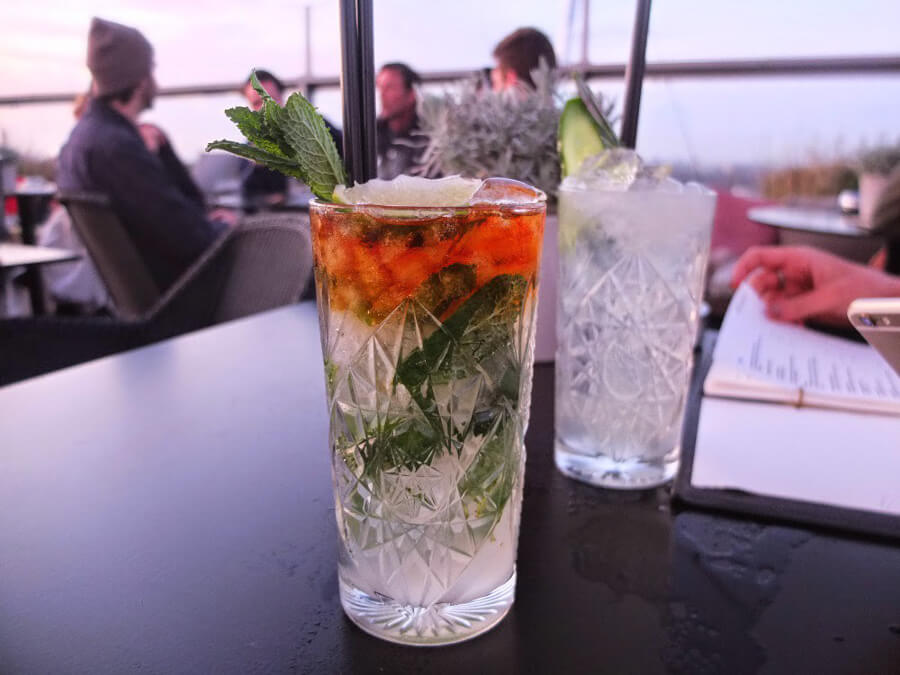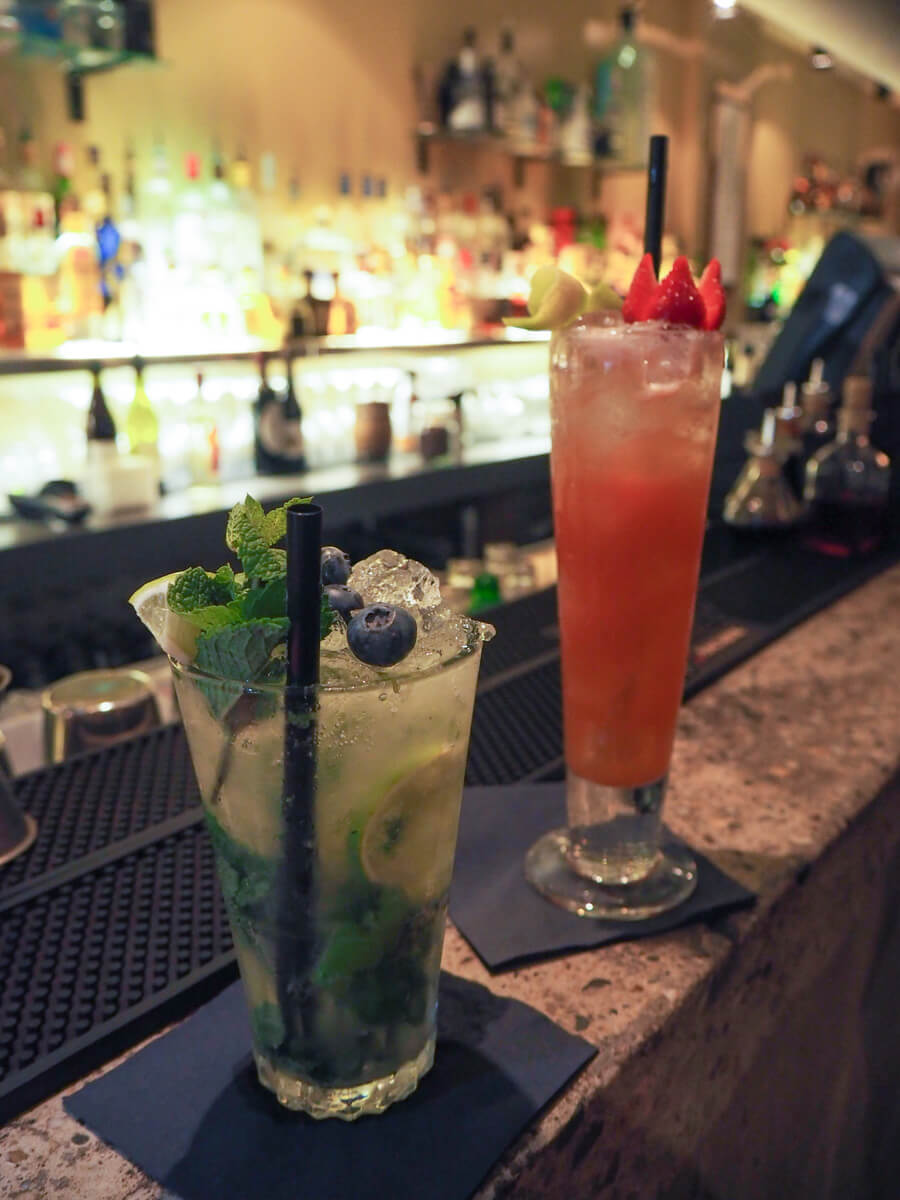 Nightclubs in Amsterdam
Aside from embracing the backpacker vibes at The Flying Pig Hostel and The Winston, we headed 'out-out' with my friend who lives here in Amsterdam and explored some of her favourite clubs.
Apparently made for Friday nights (and not so much Saturdays) first up was Elephant du Congo where we honestly had the best time dancing to old school classics. Elephant du Congo is located just outside of the centre on Amsterdam's most famous gay street (Reguliersdwarsstraat), which is lined with other bars and clubs that are buzzing by night also.
Second up was Jimmy Woo's which, on first impressions, was a little pretentious and not my choice of scene. The upstairs has a 'book your tables and buy your belvedere vodka' kinda vibe, but head downstairs and the live DJs are playing and the all night dancers are boogying! Entry is 15€.
Other places you can put on your dancing shoes include…
Escape
De Tulp
Studio 80
Sugar Factory
AIR
Warehouse
Chin Chin club
Bar Bukowski
Unique nights out in Amsterdam include…
Karaoke at Duke of Tokyo
Chilling out at the Ice Bar
Games night at Ton Ton Club
I think I'm going to have to come back and do some more 'research'! Amsterdam, I'll see you very soon!
Have you been to Amsterdam?
What were your favourite nightlife spots? I'd love to know!
Love as always + happy adventuring,
Did you find this post helpful? I'd love you to share it for me.
I can't do this without you.
Pin and save this blog post for later…