So these Courgette, Mint and Lemon Fritters were an accidental winner.
Honestly, I didn't think for a second they'd turn out as well as they did. I think because I made some sweet potato ones at the beginning of the year and they were really dry and I definitely wasn't looking forward to the leftovers the next day.
But THESE BABIES are a different story.
I ate them for dinner, I ate them for breakfast and I had them as a snack. LOL, probably a bit excessive. Obviously I wouldn't recommend eating your body weight in these things but it's a testament to how good they are.
I didn't 'blog it' when I made the initial batch for dinner but from the amount of recipe requests I got on Instagram (in response to my story), I used the leftover mix and took photos whilst doing a breakfast variation.
Get some home inspiration here as I show you around my London apartment.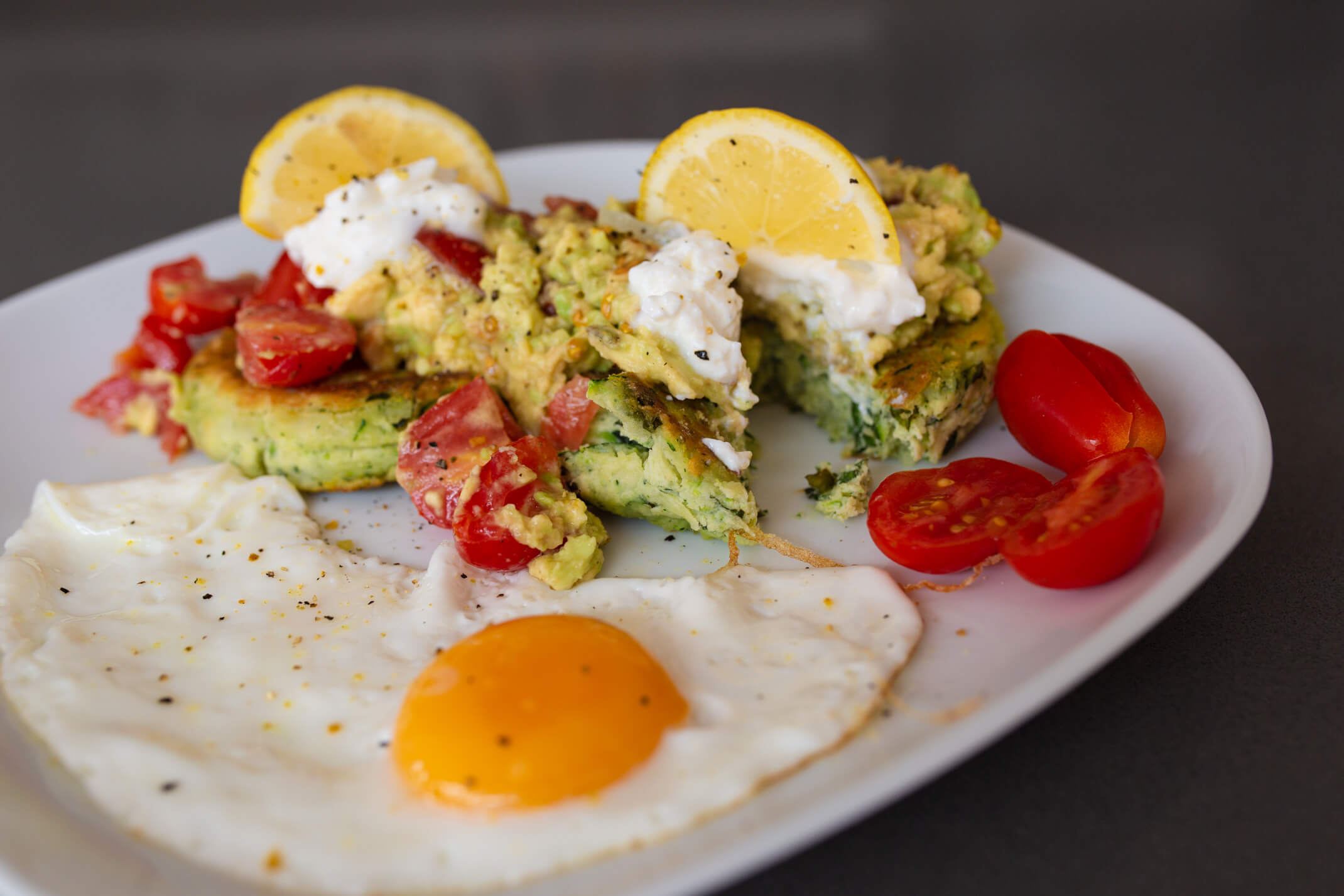 These Courgette, Mint and Lemon Fritters can go with whatever you fancy, be it roast veggies, eggs, salad or chips.
They take 5 minutes to prepare and 10-12 minutes to cook.
Wondering what to cook for your friends at the weekend? Sorted.
A Courgette, Mint and Lemon Fritters recipe…
Ingredients:
3 full courgettes
1 lemon (whole thing)
1 packet / large handful of fresh mint
1 egg
Flour (whichever type you like, I used Rice Flour for these)
Olive oil
Toppings and sides:
These ingredients will very depending on how you want to serve the fritters.
I served my dinner variation with:
a base of quinoa
smashed avocado on top
cottage cheese / hummus on top
squeezed lemon and pepper on top
mixed salad on the side
I served my breakfast variation with:
smashed avocado, tomatoes and lemon juice on top
cottage cheese on top
fried egg on the side
It's completely up to you – get creative!
Ingredients for Courgette, Mint and Lemon Fritters
How to bake the Courgette, Mint and Lemon Fritters:
1. Either blitz in a food processor or grate the courgette into small pieces.
2. Grate the lemon zest and finely chop up the mint leaves.
3. Whisk the egg in a big bowl and then add the lemon zest, mint, courgette.
4. Start adding in Rice flour until the mixture isn't soggy and starts holding its own. I can't remember what I used but I think probably around 100g. Add until you feel like it's not soggy but obviously not dry and flakey.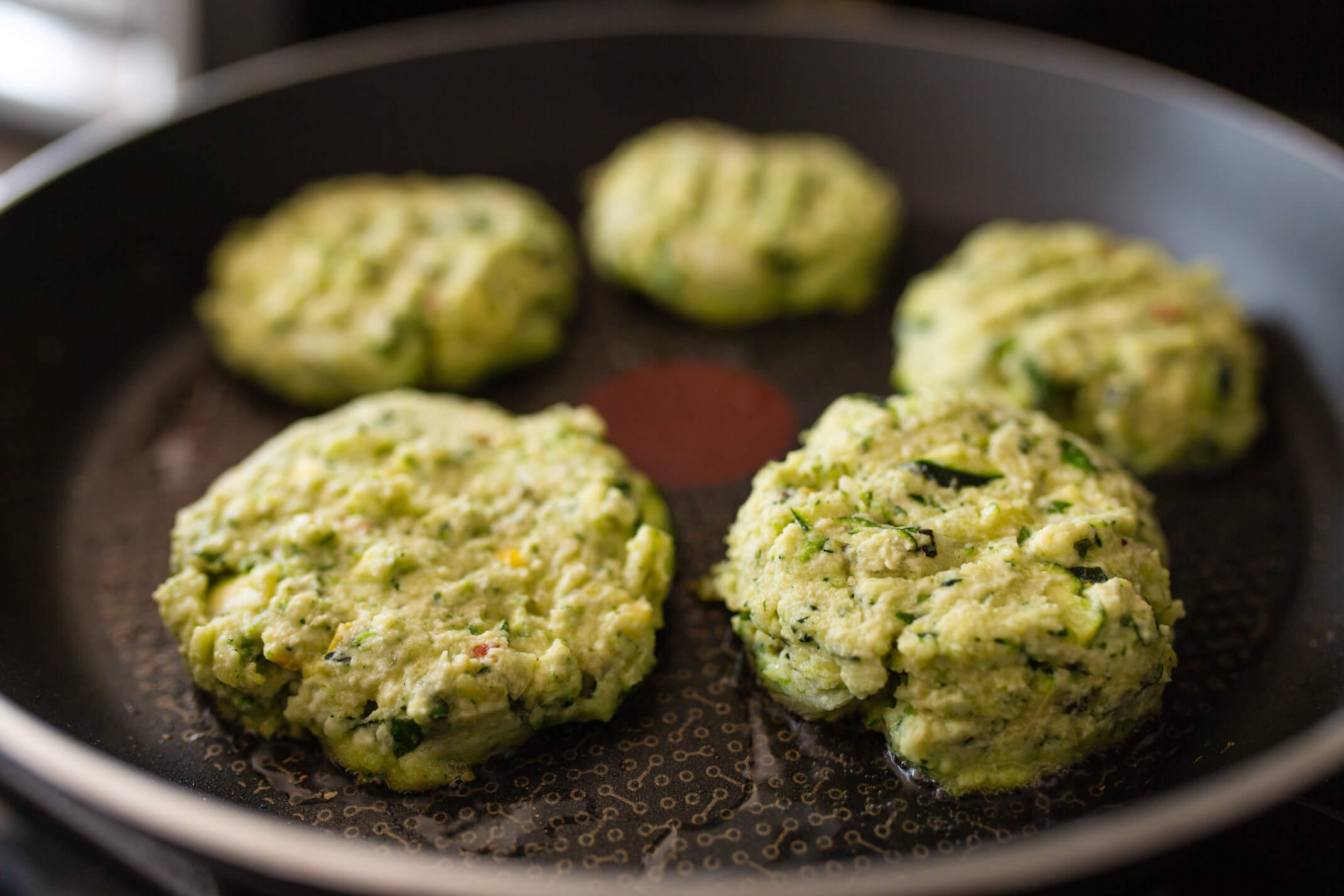 5. Once you're happy with the texture of the mix (see what mine looked like above), heat some oil in a pan ready to cook the fritters.
6. Add large spoonfuls of mixture into the pan and space out.
7. Cook for 4-5 minutes each side until they start to go golden.
Tip: Use the back of the spatula to flatten the fritters if you think they are a bit thick.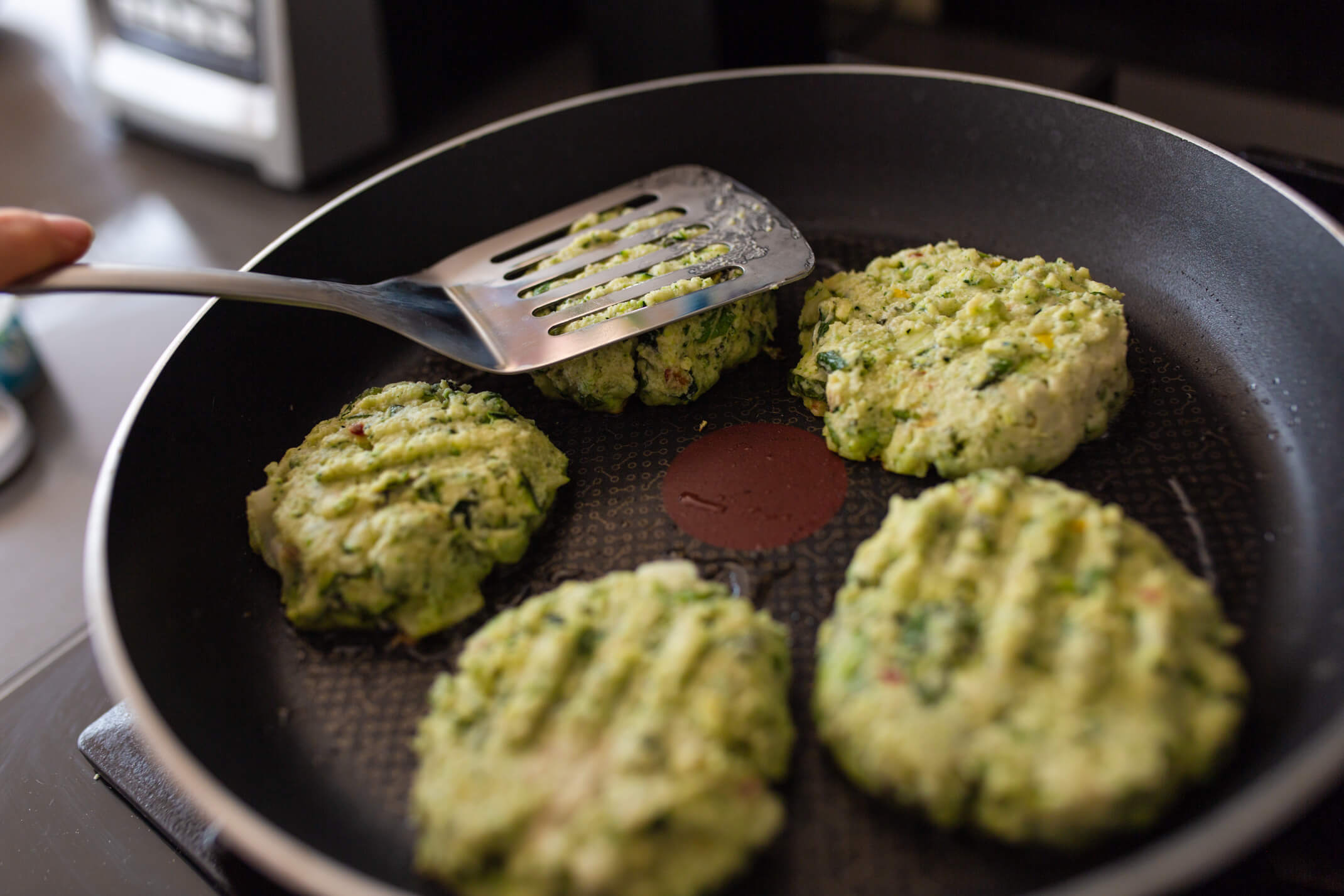 8. Serve up your Courgette, Mint and Lemon Fritters with all the garnishes and sides you desire.
Enjoy!
What's your favourite recipe to bake?
I'd love to know your go-to recipes? So keen to be in the kitchen cooking more!
Love as always + happy adventuring,
Did you find this post helpful? I'd love you to share it for me.
I can't do this without you.
Pin and save this blog post for later…