I don't know how to even condense my excitement of buying a van into words. If you know me, you'll know how much my face and soul lights up at the mention or sight of camper vans, road trips or mountains so the fact that my life will now be filled to the brim with the latter… well I'm absolutely freaking EUPHORIC about it.
I have dreamt of #vanlife and road trips in Europe for so so long but have never felt it the right time to jump on board. I guess in the last couple of years, financially, buying a van would have meant packing my life into boxes or storage and committing to life on the road which I have come to realise is a lot harder than how dreamy it sounds.
But I'm in a position where I have worked hard and saved hard and can now afford to have a base and a van. A position I am so grateful for.
I kinda told myself too that as a girl, it's not ideal to travel on your own in a van and that maybe I should wait until I have a partner that wanted to share the adventure with me. See my top tips for solo travel as a female here. However, I've worked my absolute arse off for the last few years and I just figured (this last summer) that there's no point in working my life away if I can't enjoy the rewards and buy myself the life I want at the end of it. And I also figured that I don't need a man to make it happen. Ya know.
And so before I'm committed to mortgages, kids and what have you, I decided that the time was now.
I begun searching for my van in September and finally committed to buying my van on 18th December.
Say hello to my new baby…
(it doesn't have a name yet, but it does have an instagram – @wheresmolliesvan)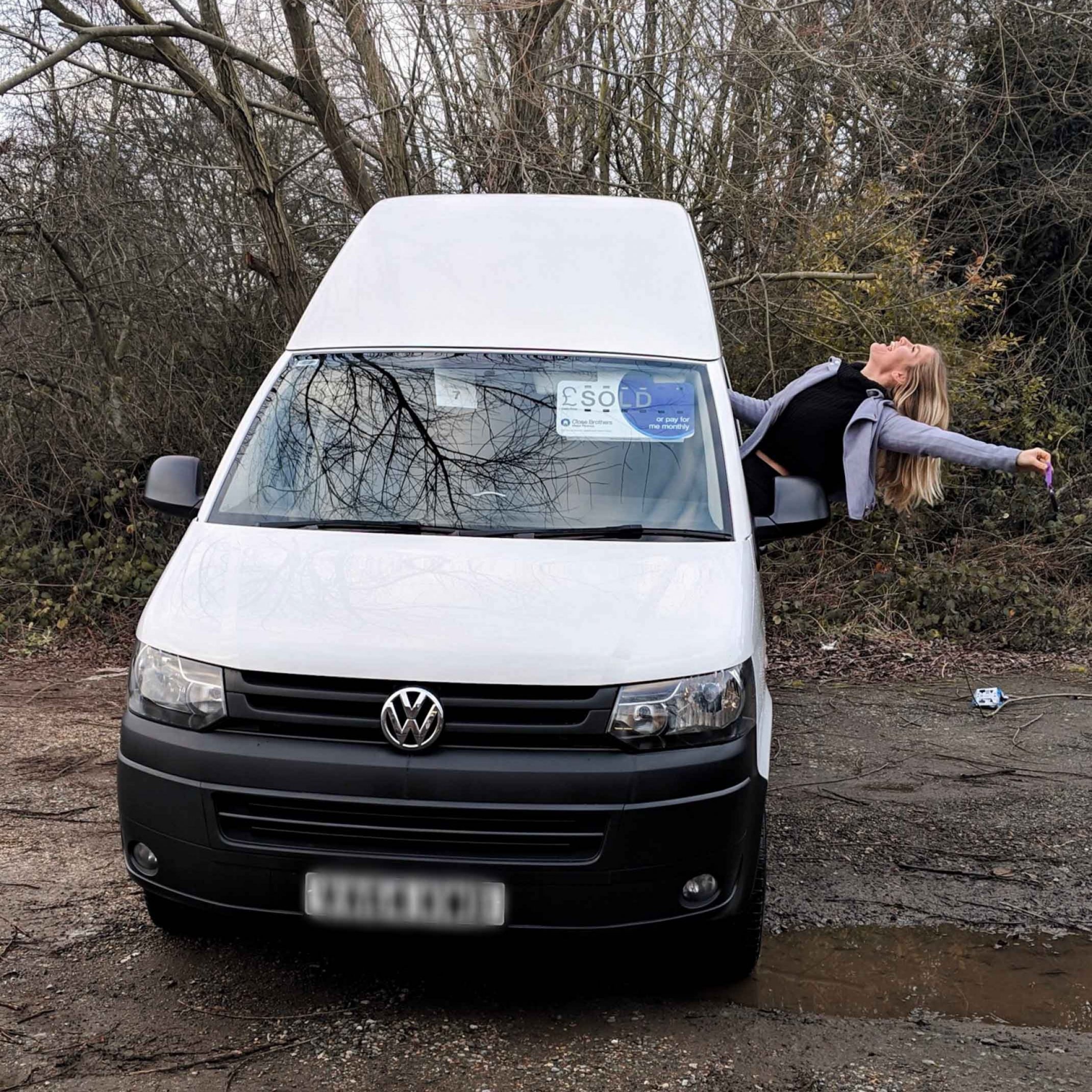 She's a VW T5 high top LWB equipped with 4motion (VW's branded four wheel drive).
SHE'S A BEAUTY. Right?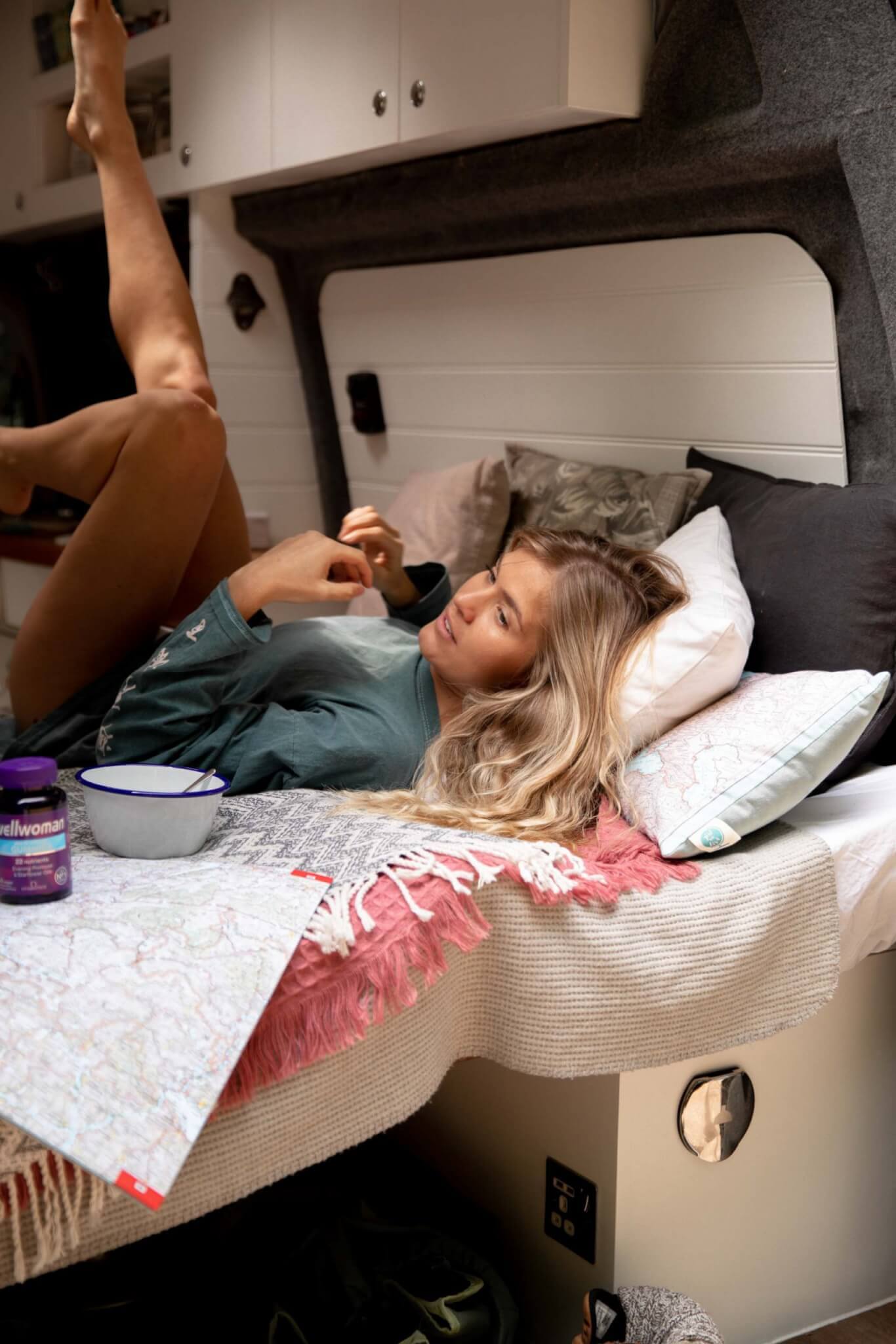 FAQs if you're thinking of buying a van:
Will I be going on the road completely in the van?
I'm going to play it by ear. I definitely don't plan to be 'on the road' full time, but I reckon I'll be exploring in it for the majority of the European summer. I want to go explore new WMGT adventure destinations and bring the van into my brand. You never know though, #vanlife is a totally new adventure for me and I might not love it like I think I will. At the exact same time, I might fall deeper in love than I thought with #vanlife. We will see!
Am I leaving someone else to do the transformation?
I of course don't have all the skills required (in fact very few) to do the fit myself so I will be hiring people to bring my dreams to life for me. What I will have though is full control over is the creativity and the design. I definitely know what I want.
What plans do I have for the transformation?
You can get an idea of the conversion ideas I have for the van here on my Pinterest.
When will it be done? Have I got a time frame?
As you may know, I'm currently in Australia writing this post so the travelling nature of my job and the WMGT events I run will certainly delay the process. One thing I don't want to do though is rush the process. The designing and creative part of the conversion is one of the things i'm most excited about and I want it to be right. I've dreamt of it for so long and I want to build it to last and really accommodate for my lifestyle.
I'm thinking a roof rack with a ladder on the back door for watching sunsets, a kitchen with gorgeous little tiles in, lots of daylight flooding the van, white / wooden walls and cabinets… and generally a very rustic feel.
I hope to have it completed to by April / May so that I can head out for the summer but I know things like this don't always go to plan so again, we will have to wait and see!
Where am I going to keep the van?
Whilst it's being converted it will be at different workshops / at my parents places. After that, i'll figure it out. Somewhere near a train station / near London so that it's within easy access for the most spontaneous of adventures!
How did you decide on what van to choose?
It was a lengthy process. According to the experts, choosing and finding the right van is the hardest bit of all! I knew I wanted a VW but even narrowing it down to the brand is just the beginning of your options. I will go into full detail in my ebook.
Where did I find my van in the end?
Vantrader! It was at a workship up in Worksop, England.
What were the key things you were looking for in a VW van?
LWB (long wheel base) for the extra room, low mileage as I want to cover a lot of ground, ideally 4motion for winter mountain adventure, hightop for the extra storage and ability to stand up inside when cooking etc.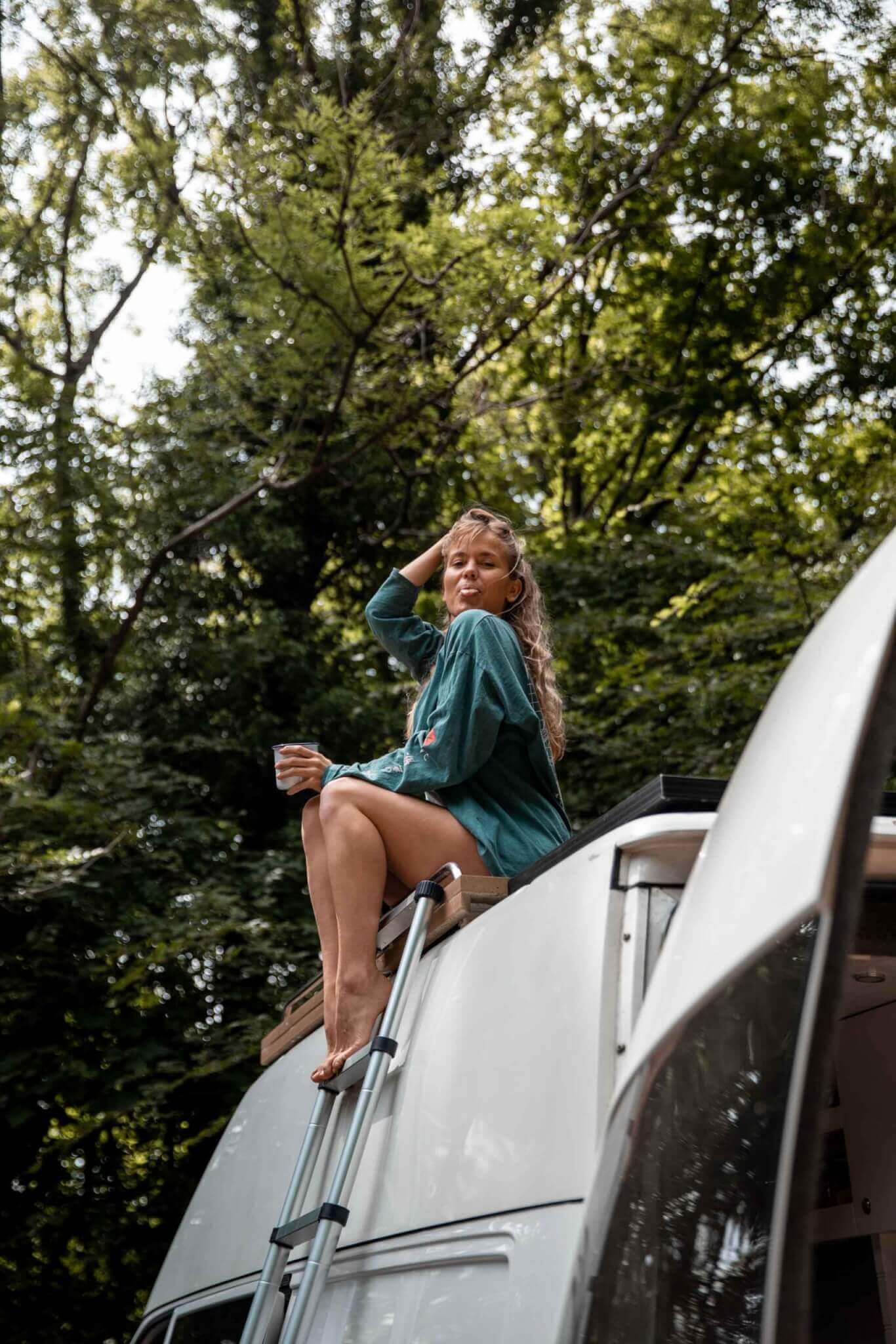 UPDATE:
My van conversion is finished!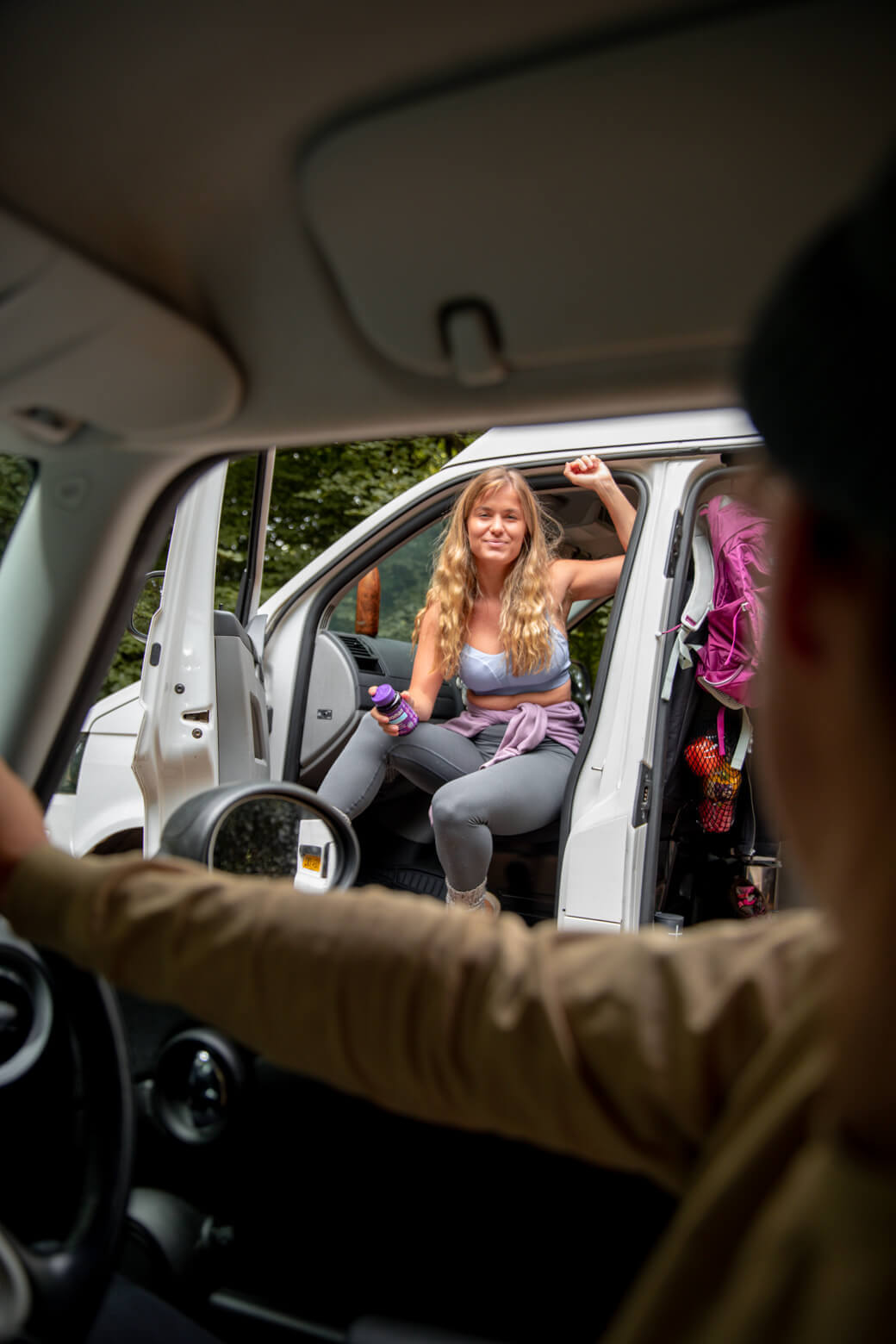 Have you got any van life accounts I should follow?
I need all the inspiration! I'd love to know!?
Love as always + happy adventuring,
Did you find this post helpful? I'd love you to share it for me.
I can't do this without you.
Pin and save this blog post for later…