I've always had a special love for festivals. Spending a weekend surrounded by some of my favourite people, singing and dancing into the early mornings creates a feeling of inspiration.
I leave every time feeling ready to take on the world… as well as exhausted and dirty, but that's all part of the fun.
From dancing amongst passionate music lovers to expressing yourself through your favourite outfits, festivals are just one of my favourite worry-free zones.
We've had some glorious weather recently, and what better way to enjoy the summer sun than to head to a festival! I've compiled a list of my favourites, as well as adding in the ones that Where's Mollie Global Travellers mentioned in the latest WMGT hot topic.
Hot topic 5: Favourite festivals
---
1. BURNING MAN
Location: Black rock city, Nevada
When: August
Number one on the list has to be one of the most epic festivals of all time. BURNING MAN. Do you want to be a future burner? Then listen up!
I attended Burning Man for the first time in 2017 and it was just one of the most magical experiences of my life. So magical that I decided to do it all over again this year.
Tickets sell out pretty fast, but you might be lucky. If you want to make a last decision to attend Burning Man this year then you'd better start your search through ticket sellers. I have my fingers crossed for you!
I tried to put into words how crazy this week is but I feel like it's just something you have to experience yourself. I've covered pretty much everything from packing lists to sleeping arrangements in my burning man blog posts.
Read my complete guide here.
Check out my packing list here.
Find out my reaction to Burning Man and all the answers to your FAQs here.
Grab your tickets here.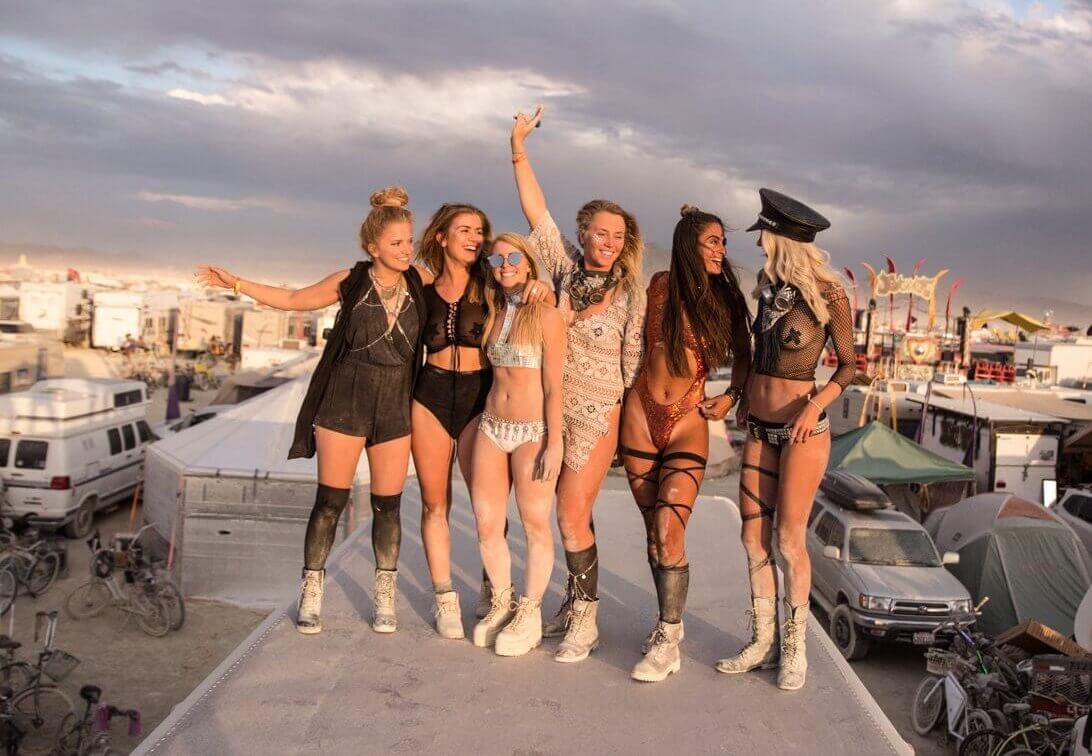 2. SZIGET
Location: Budapest, Hungary
When: August
Sziget is one of Europe's largest festivals to date with over 1,000 performances over the 7 days. One of my favourite things about Hungary's best festival is how multicultural it is, containing both music and art. Festival-goes flock in from all around the world crossing oceans to experience one of the most diverse events in the world. Pop this onto your bucket list because everyone should experience the isle of freedom.
3. ULTRA FESTIVAL x THE YACHT WEEK
Location: Split, Croatia
When: July
I absolutely loved my time with The Yacht Week, so much so that I think you should go too… and why not combine it with one of Europe's best festivals?! Party time!
4. ELECTRIC PICNIC
Location: Laios, Ireland
When: September
Located just 2 hours from Dublin, Electric Picnic is one of Ireland's most diverse and fun-filled weekends. With headliners like Billie Eilish, 1975 and Hozier and over 60,000 picnickers descending upon Ireland's midlands for one weekend to experience incredible music, captivating performances and unforgettable memories, you need to pop this onto your festival bucket list!
5. READING FESTIVAL
Location: Reading, England
When: September
I got to attend Reading Festival with my friend Chessie a few years back. The infectious energy from thousands of people singing along to your favourite summer sun to dancing into the twilight, makes Reading festival is a must!
Grab your favourite festival friend and enjoy the magic that reading festival has to offer!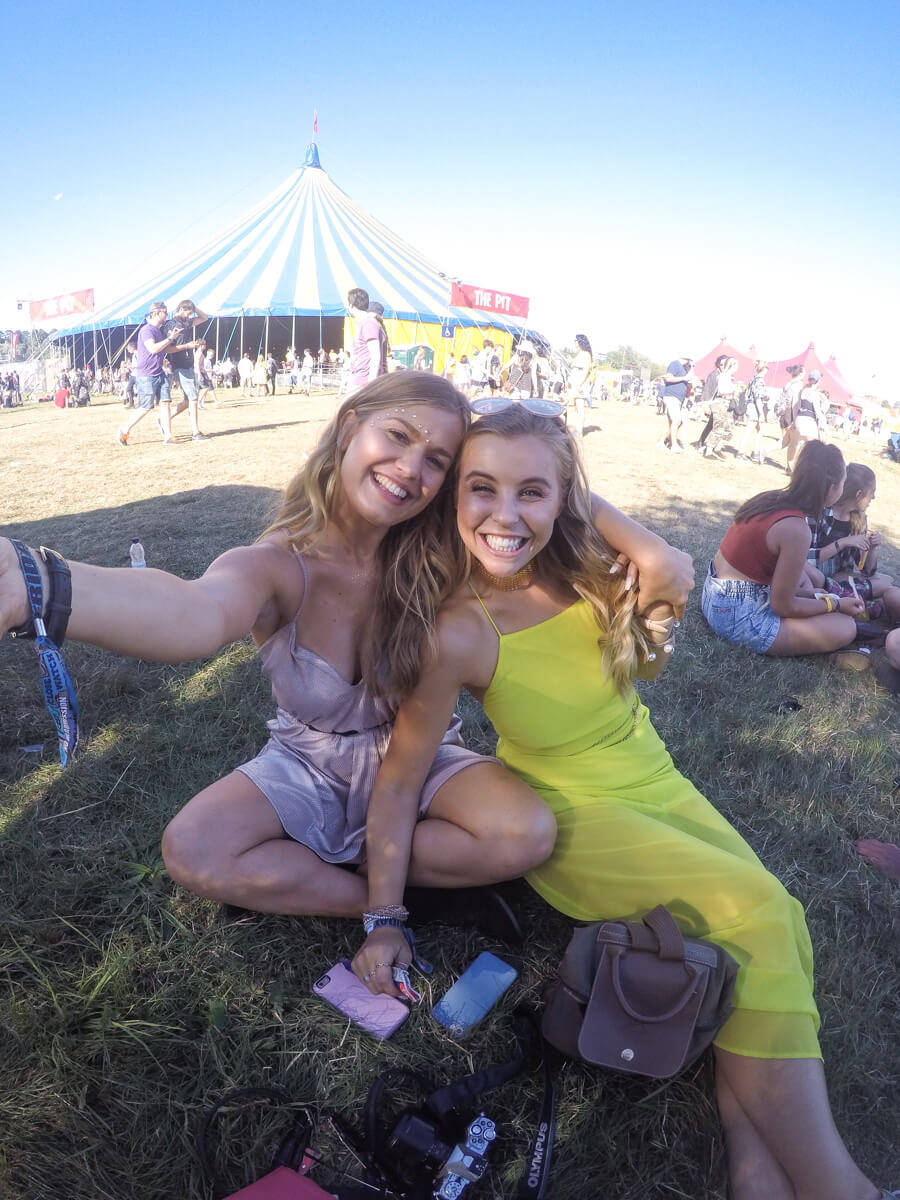 6. VICTORIOUS FESTIVAL
Location: Portsmouth, England
When: August
From comedy tents to live literacy tents, as well as some great food and fantastic music, I feel like Victorious Festival offers everything and anything to fulfil the overall festival lover.
It's a festival you could do as a day trip, or if you wanted to stay over they offer accommodation at the University of Portsmouth, camping and glamping. You can also buy tickets on the day (although they're more expensive than the early bird deals!) so it's one for the spontaeneous festival goer too. The line up is full of talent and diversity with performances from the likes of Paloma Faith, Example, Stereophonics, The Prodigy, Rudimental and Lewis Capaldi.
For more info and to get tickets click here.
7. CAMP BESTIVAL
Location: Lulworth Cove, Dorset, England
When: July
From Annie Mac to Lewis Capaldi, Jess Glynne to Sister Sledge, you don't want to miss the variety on offer at this festival!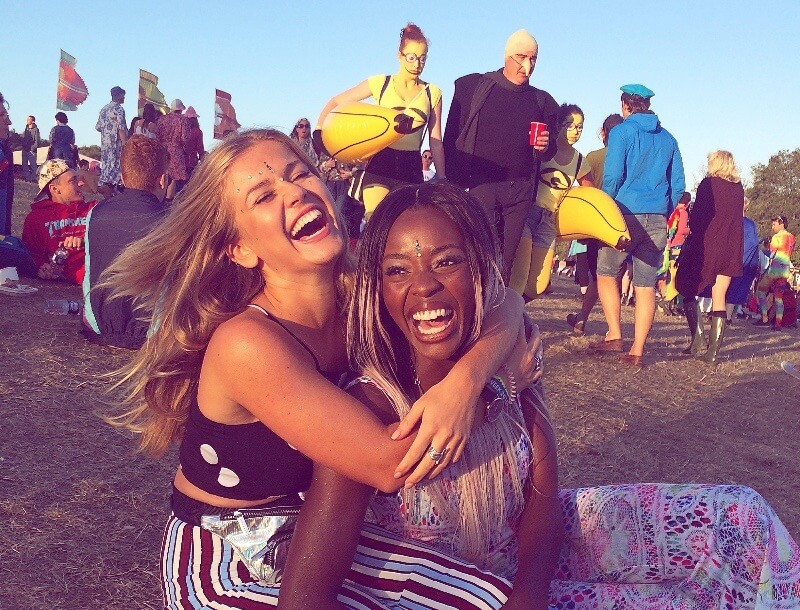 8. ISLE OF WIGHT FESTIVAL
Location: Newport, Isle of Wight, England
When: June
The 2019 line up looked so epic I can't even imagine how good future line ups will be. 2019 hosted some of the most talented names from George Ezra to Gerry Cinnamon and Biffy Clyro. I'm patiently waiting for next year's line up and ticket release!
9. LES EUROCKEENNES
Location: Belfort, France
When: July
Les Eurockéennes was awesome; it was super cool to experience a popular French festival that wasn't overwhelmed with international guests. Plan your festival trip with a road trip around France and you're onto an absolute winner of a summer holiday!
10. BOARDMASTERS
Location: Cornwall, England
When: August
After hosting one of the WMGT events in Cornwall I pretty much fell in love with the place. It is one of my favourite festivals as it just embodies 5 days of surfing, partying and singing with the Cornwall coastline as the backdrop. Could you imagine anything more perfect?
One thing I really appreciate about Boardmasters is their effort in ensuring the festival is as sustainable as possible. Over the years they have implemented certain rules to help ensure the Cornwall coastline stays clean. During the festival expect biodegradable glitter, a reusable cup scheme and plenty of recycling areas. By 2020 Boardmasters plans to eradicate all non-essential single use plastic. YAY!
11. FALLS FESTIVAL
Location: Lorne / Marion Bay / Fremantle / Byron Bay, Australia
When: New Year
Spread across four locations (so you can choose where you want to see the New Year in), start your year in style at Falls Festival.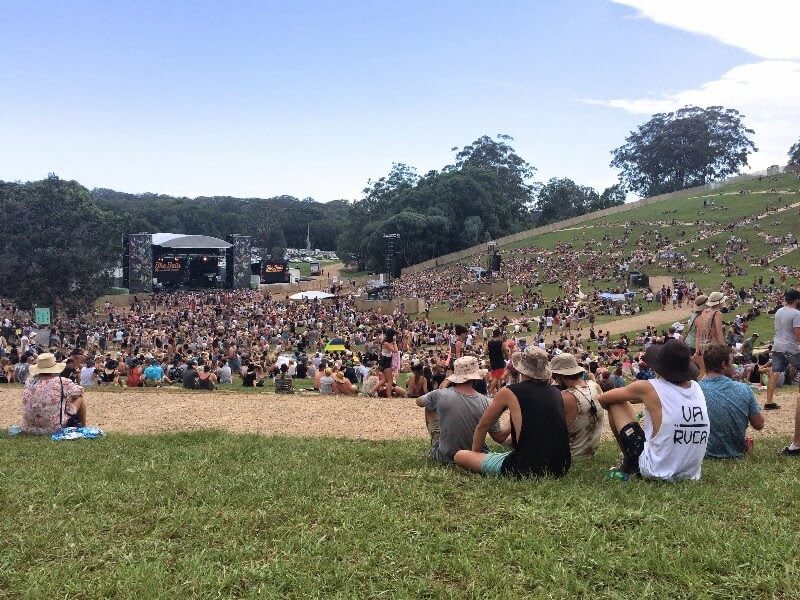 12. KALA FESTIVAL
Location: Dhermi, Albania
When: July
This 7 day extravaganza has taken the untouched Albanian Riviera and enhanced it into the most gorgeous space for you and your friends to discover euphoria.
Despite only being a new festival, expect international acts, sunset dance parties, beach dance floors, ocean front yoga and massages, group BBQs, speed boats to secret gorge locations, fairy lit walkways and jetty filled DJ sets. All this in addition to crystal clear, lukewarm turquoise waters and a 360 combination of mountains, beaches and undiscovered Albanian landscapes.
It's safe to say – there's no festival on the map quite like it.
Visit the official festival website here
13. GEORGE AMPHITHEATRE
Location: Quincy, Washington
So, it's a venue rather than a festival, but hear me out.
I just did a little research on this festival location and wow, it is probably one of the most impressive outdoor arenas I've ever seen. It's easily located in one of the most scenic areas in the world overlooking the river gorge and offering spectacular sunset views.
There are plenty of events on throughout the year so you're in luck if you want to check some of their acts out!
Make it a priority and grab a ticket if you're ever in the area – click here.
14. GLOBAL ECLIPSE
Location: Neuquen Province, Patagonia
When: December 2020
This gathering come festival celebrates the total solar eclipse – the main headliner!
For more information, click here.
I attended the 'Symbiosis Gathering' (run by the same people) in San Francisco a few years ago, and it was something else.
I want to make your festival experience as stress-free as possible, so I've also compiled the perfect packing list for you to check out! See my blog post here for some ideas and sign up to the newsletter to receive early access to a PDF checklist.
Have you been to a festival?
What were your favourite moments? I'd love to know!
Love as always + happy adventuring,
Did you find this post helpful? I'd love you to share it for me.
I can't do this without you.
Pin and save this blog post for later…