Well hello, I figured it was about time I wrote the next chapter of my journey up into a blog post for you. It's been nearly 17 months since I wrote 'From A-level maths to full-time travelling. How did I do it?' and my career has definitely evolved enough to warrant another blog post now.
Where's Mollie?, since that post in April 2017, has expanded it's brand arms with 2 other interconnected brands: WMGT adventures (wmgtadventures.com) and WMGT shop (wmgtshop.com). I've taken the leap into diversifying and it's getting rather exciting. We'll come back to this in a bit.
To recap, incase you've not read the first instalment, between 2012 and 2017, my journey looked a little something like this:
2012: I finished my Alevels and pursued a career in singing

2013: My first backpacking trip for 9 weeks around Asia and the start of molliebylett.com

2014: My second backpacking trip for 7 weeks around New Zealand and Australia and the realisation that I'd like to explore a career in travel

2015: Let's do this. Time to network, travel and create content like CRAZY.

2016: Momentun begun. I started to get brands offering me free trips and I travelled 30 countries in 10 months.

August 2016: The brand name Where's Mollie? was born and I launched a new website.

October 2016: I took the plunge to leave my comfort zone and pursue full time travel. I left for a 5 month solo adventure.

March 2017: Major burnout. Lost. Wandering whether to continue.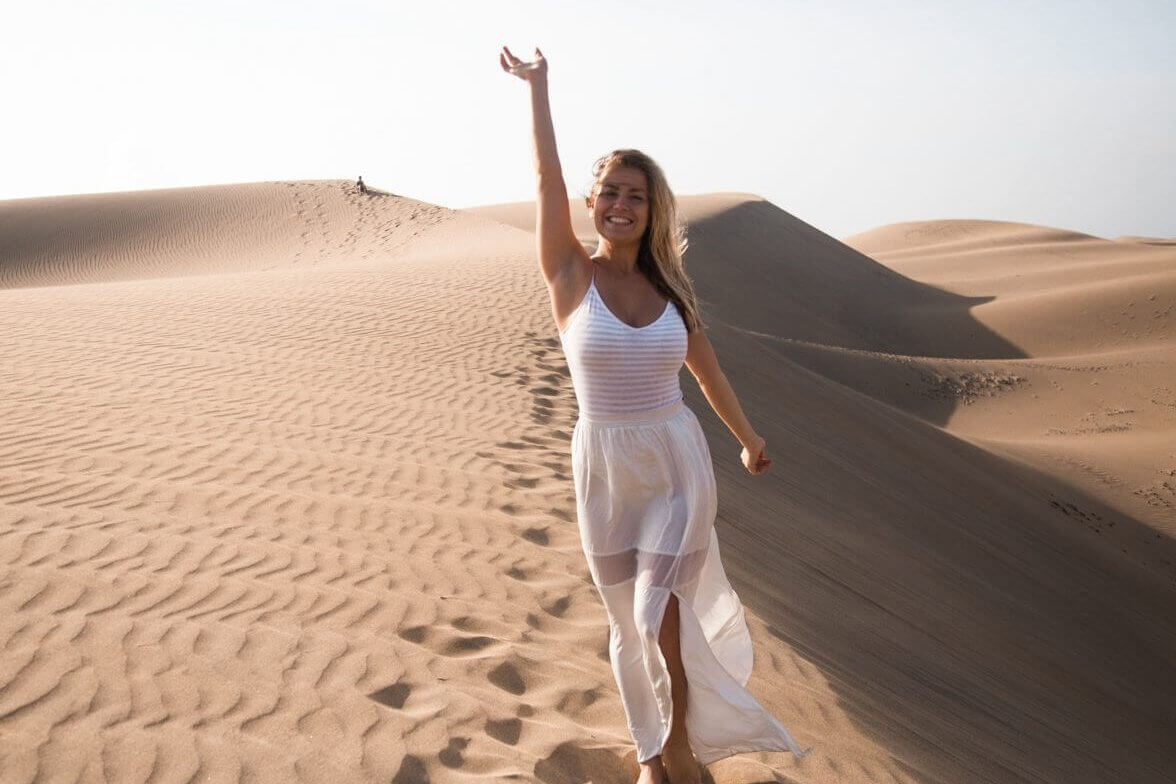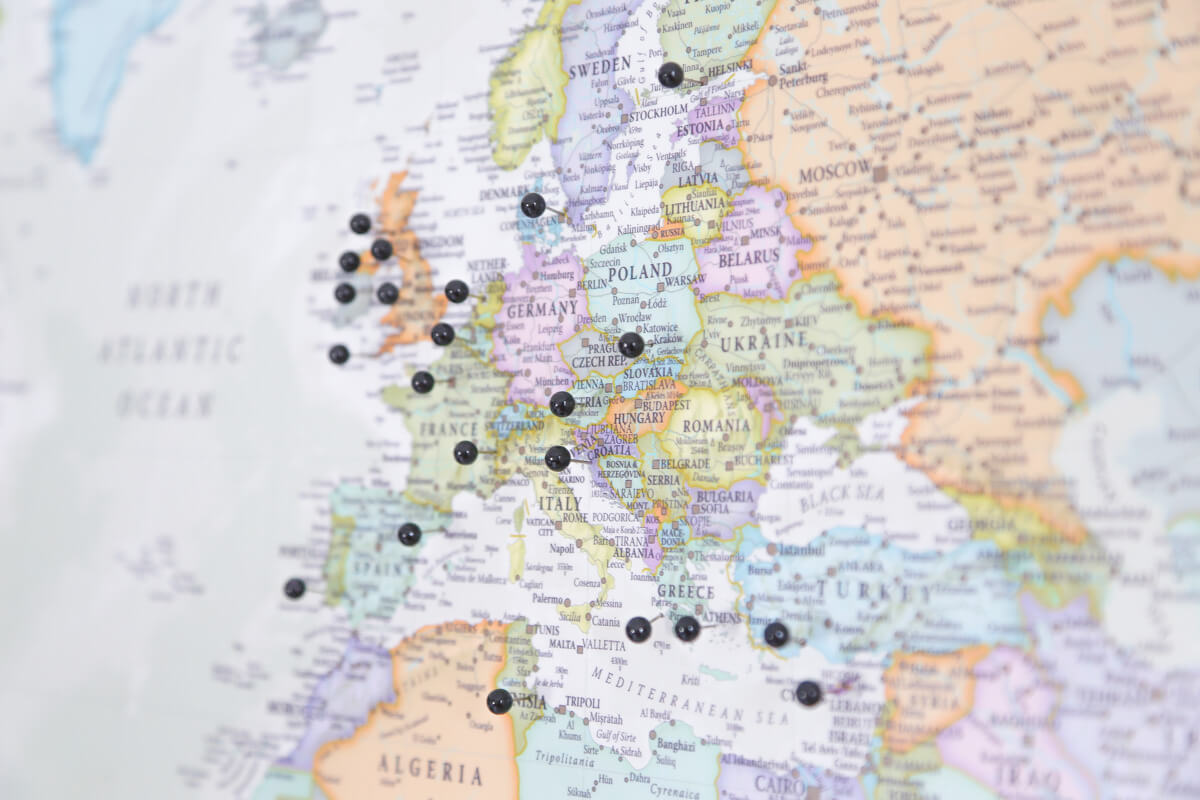 March 2017: The biggest burnout yet.
Prior to March 2017 there were many burnouts. Many tears were cried into my mums arms as I battled the exhaustion that setting up this business involved. So much uncertainty and hardly any money. Most definitely not enough for me to even consider moving to London – the place I felt drawn to to progress my career. When I came back from my 5 month solo trip in March 2017, I had a hard drive filled with incredible content that i'd spent every ounce of my energy creating and my heart was full from the insane opportunity and adventure i'd embraced. But I was broken.
For the final week of the 5 month trip, I'd been flown to sing a set at a festival in Morocco but unfortunately I'd contracted a virus somewhere along the way. I spent the entire week unable to open my mouth, physically compressing my mouth in attempt to relieve the insane amounts of pain and discomfort I was in until I could get home to London to seek immediate medical attention.
I'll never forget the moment i saw my mum at arrivals that day. It still makes my stomach flip in memory of the relief I felt to come home. I spent the next week in bed recovering and honestly felt at rock bottom.
'Good things come to those who work hard'
'You never know what's around the corner, whatever you do, don't you dare give up'
.
I stand testament to both.
Around 5 days after I recovered from my virus, I got the train up to London, unwilling to raise my expectation to this invitation being any more than a meeting. Neil at Insanity Group had reached out and wanted to meet me..
Within two hours of walking into that room, I'd exploded my vision, ideas and passions onto a big piece of paper and I'd walked out officially part of one of the best management companies in the UK.
April 2017: WMGT was born.
I am grateful every single day for the opportunity and support my manager Neil offered to me on that day, i truly believe it changed everything. Not only because of the assistance I gained for my workload but because of the feeling that having and being part of a team gives you. Having someone on your side who gets your vision and believes in it 100% is priceless. Though I know I'd always had the support from family and friends, the business for 3 years was solely fuelled and driven by myself. I finally had support.
Things Neil / Insanity help me with business wise:
Client outreach

Emails (from negotiation right through to chasing invoices)

Contract handling, reading and correcting

Invoicing clients

Being a strong support / face for any conflict or discussion

Campaign reporting

Agreeing fees and negotiating campaign fees
I struck gold with Neil I really did. Whilst business is why we initially connected, money is never at the forefront of decisions we make together. My mental health and emotional well being is always prioritised and I couldn't be more grateful that I've also gained a best friend out of this incredibly successful partnership.
Anyway, soppy stuff to one side. Because of the insane amount of time I had freed up gaining management, I found my self with time to invest in other projects that I'd not yet gotten around to.
The main one being some kind of travel meet ups. The whole reason I'd started travelling was to get out there, see the world and do things that make my soul sing with joy. In amongst all of the serious content creating and admin time as I put in the ground work for Where's Mollie? I had gotten a bit lost. I wanted to create a happy safe space online and offline for me to engage in more human connections with this audience of like minded travellers I'd captured.
This was when I set up the Facebook group Where's Mollie Global Travellers, which I begun so that the hundreds of emails i received about travel daily, could be answered. Not just by me but by other experienced travellers. Because of the personal nature of Facebook groups combined with the passion any travel lover has for sharing their recommendations and experiences, the interaction was high from the word go.
Within 8 weeks there was demand for me to organise some kind of meet up and so in July 2017, I opened up the opportunity to come on a 2 day, 1 night adventure to climb Snowdon in Wales. 60 people turned up and WMGT adventures was born.
For this trip I'd reached out to my friend Lydia and Sammy and asked them to come along and capture the experience in photo and video. Once the photos and videos were shared online, I had an abundance of messages asking when the next one was.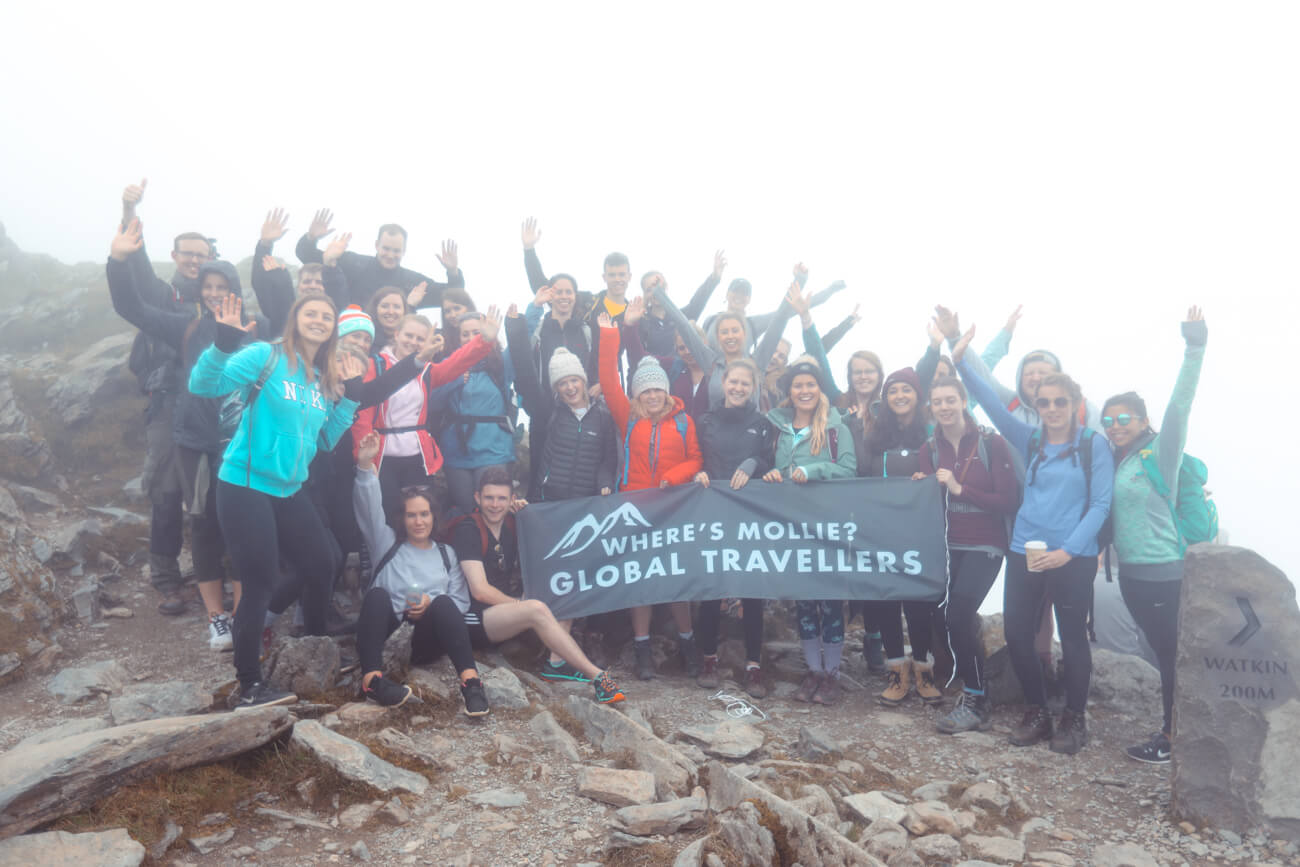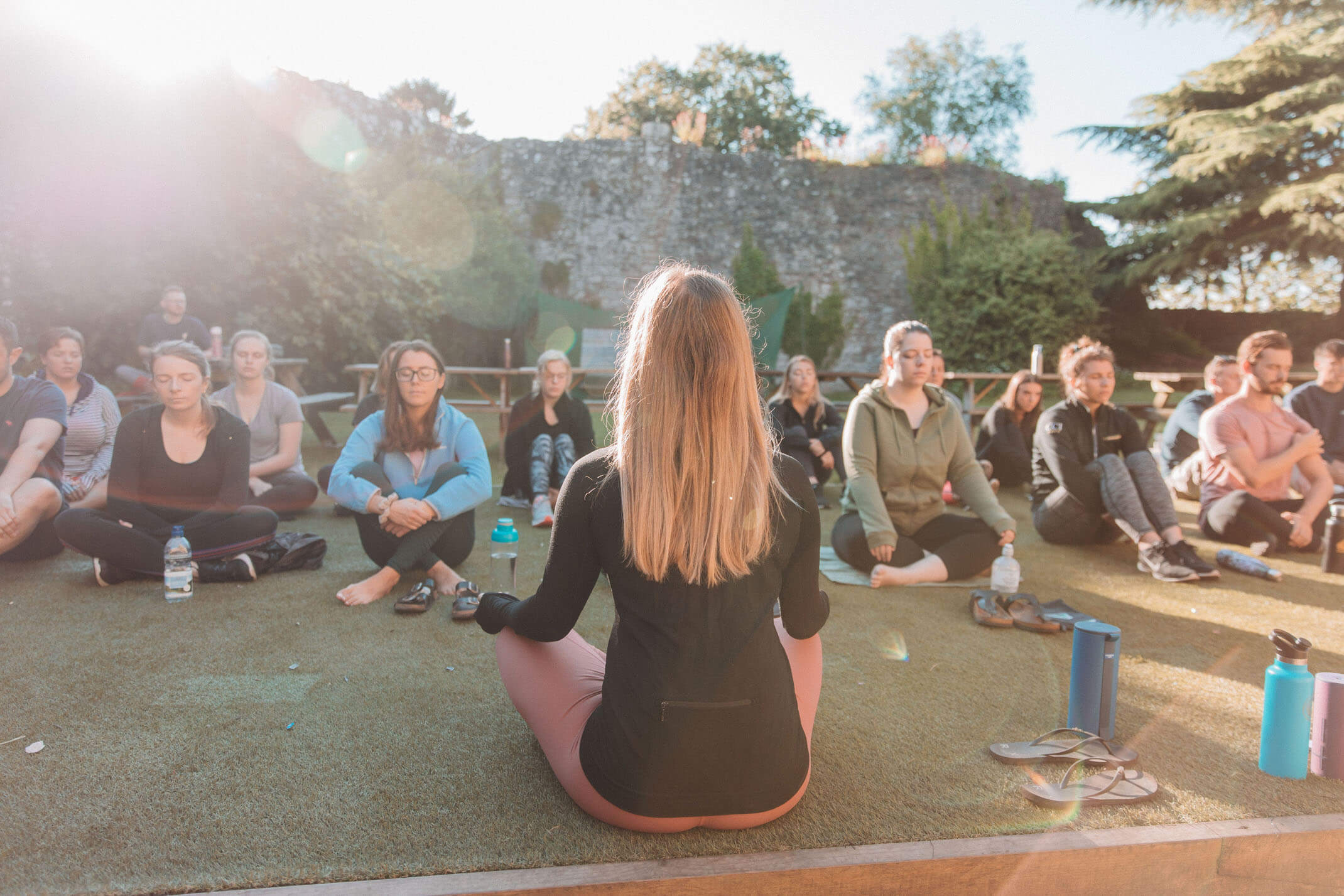 July 2017: I officially set up a new company to function as a tour operator
I quickly reached out to my brother and we set up a new company via Companies House to officially run these trips as a tour operator.
In October 2017, the second adventure was held and I sold out 60 tickets for the 3 day, 2 night adventure within 20 minutes. Madness.
WMGT adventures was thriving so naturally off of the brand i'd spent years building and I absolutely fell in love with being outdoors with all of these incredible people.
January 2018: Trialling WMGT adventures in Australia
Since my backpacking trip in 2014 over to Australia, I'd been back twice with work opportunities and I'd made that many friends and created so much blog content out there, it became benefical both for business and socially to return. January is also the worst month to be in the UK so escaping the cold, wet, short winter days was a very easy decision every year. Oh the perks of being freelance.
Whilst on this trip, I decided to run a couple of no profit WMGT meet ups to see what the reception was. By doing so, I took the finanical pressure off and had the intention of just exploring the idea. Sunshine, adventure and beautiful beaches? Winner. The seed was planted.
Rest of 2018: Travelling, working and events
Looking back over my 2018 diary, it was THE year of campaigns. I was soaking up the incredible amount of ambassador roles and campaigns that came my way. I worked harder than ever creating and building my brand.
I secured and executed long term work with: Herbal Essences, Coca Cola, Ultimate Ears, Microsoft, Mazda, Visit England, Fossil.
I shot campaigns and worked additionally with: Finland tourism, Princess Cruises, Rugby Sevens, GoPro, Oral B, Twinings, P&O Ferries, Expedia, Coors light.
On top of that I was invited to give a talk at WTM (the biggest travel conference in London), I ran 2 UK events with 60 guest on each and I ran the first european WMGT adventure for 5 days in Croatia.
Okay yes, it was a crazy year. On top of that I did a lot of personal travel and content.
In November 2018, I acknowledged I needed to take a step back and I took my first ever week off campaigns as my friends guest on The Body Holiday in St Lucia. I'd almost forgotten what it was like to travel without being constantly behind a camera viewfinder.
January 2019: WMGT adventures in Australia
Just after realising I needed to be taking time off, it was time to throw myself into 3 very intense weeks of running events in Australia. I knew I was going to burn out but I was THAT excited it didn't matter to me. Story of my life.
The events were an incredible success. Another of of my wildest dreams achieved. I ran 3 bespoke Where's Mollie itineraries in Sydney, Byron Bay and Fraser Island with around 25 guests on each.
Following my annual escape to Australia (8 weeks this time), I was offered some insane work opportunities and committed to, I think, 6 back to back travel campaigns. I never learn.
I flew from Sydney (via 4 flights) to Colorado in the USA for a 48 hour job with Coors light. I then touched down in London and had a 24 hours suitcase turn around to then head out to Dubai for a 10 day cruise in the UAE with P&O Cruises. Following that I headed down to Bournemouth to film and shoot a 3 days microgap with Visit England. The next day was a one day rugby job with Mitsubishi. Then a weekend in Devon. Then a 48 hour job in Portugal with Michelin.
And that was before editing even begun.
March 2019: Burnout and lacking in creative freedom. I bought a van! I hired!
As happy as my bank balance was after the work I'd undertaken, I was next level exhausted again. I knew I would be but I just couldn't bring myself to turn down such incredible opportunities. I guess really, this is the nature of my job. It's swings and roundabouts. At the end of the day it's self inflicted, it's hard say no to opportunities you've worked years to get presented to you. At this stage in my life, I really had very little time to myself. I lacked in time to invest in self care and in my mental, physical and emotional strength.
April 2019: A month completely off of Where's Mollie campaigns.
I made a bold and strict decision to refuse ALL campaigns during the month of April. Financially for the first time in my career, I didn't feel guilty for it. I needed it to realign with my dreams, my goals and to just have some time to check in with myself.
This is when I filed my 2018-2019 tax return and, realised just how hard i'd worked and how far i'd truly come. I'd exceeded a 6-figure income. Wow.
In essence, during April I acknowledged that I was ready to tone down the pace of my life and of my travel schedule. I also acknowledged that my well-being was a priority for my happiness and that no amount of money was worth compromising it.
Just like when I signed to Insanity 2 years prior, the free time I was now faced with allowed me to blossom some new creative projects. Creativity is the driving force of everything I do and though in most campaigns i'm offered creative freedom, it's still work. There's still deadlines, there's pressure, there's limitations and there's external needs to be met.
And so I took the month of April to get creative, just for me. I decided to start the design of my own collection of wall prints, something I've wanted to do and express myself through for a long time. I also bought a VW van (I say that casually but it was a big purchase!) and I begun sketching out my dream conversion.
July 2019: Time to diversify. The launch of WMGT shop.
I'm trying (and failing) to keep this blog post short so forgive me for being brief in areas.
In July, after running WMGT adventure #10 in an English Castle, I officially launched my first collection of wall prints on wmgtshop.com and in the two weeks we've been online we've shipped to 9 countries worldwide!
August 2019: Investing investing investing in the future.
This brings us to now. The last couple of months have had me focus on the future of Where's Mollie, WMGT adventures and WMGT shop. I've been working on campaigns but I've put a real limit on travel time and I've been very selective. This time has allowed me to stand by my van conversion during every day of work and to document it as my dream comes to life.
This time has also allowed me to train up two girlies behind the scenes to help assist with the day to day runnings and work of my blog and social channels. I've been brainstorming what I want my next year to look like and how I'm going to divide my time to be successful both in business and in personal goals.
What's next?
I feel like we are just opening the book on a new chapter of Where's Mollie? I feel like the next year will see a reduction in the amount of international travel I go on and will see a focus on van life and on a more wholesome approach to an adventurous lifestyle. I'd like to move out of the city and find home in more nature. I have plans to invest in a new camera for more video content and a photography course to back up my self taught camera skills.
I definitely still want to run WMGT adventures but previous thoughts of expanding this exponentially aren't a priority. Events are relentless and demand incredible amounts of work and energy. I am very passionate about staying at the forefront of the organisation and details of WMGT adventures, I think I'll run them as and when it feels right and natural.
As for WMGT shop, I plan to develop this into a variety of products tailored to the adventurous souls out there. Products designed by me for use in the outdoors and for display in the home.
I feel extremely excited to get stuck back into campaigns over the coming months. I've made some big financial investments in the past 6 months and I'm hungry to hustle again, in a new direction.
Are you ready for the ride?
Thank you so much to everyone reading this. Your continued support has played such a huge part in the ability I have to chase my wildest dreams. I am forever grateful and only hope I can inspire you to go and chase yours…
Have you got a question about travel blogging? Pop it below?
Love as always + happy adventuring,
Did you find this post helpful? I'd love you to share it for me.
I can't do this without you.
Pin and save this blog post for later…