What do you think of when you think of Holland? Canals? Stroopwafels? Pancakes? Tulips? Amsterdam?
Most likely at least one of the above. Am I right?
This is the Holland we've seen online, the Holland we've pinned on Pinterest and the picture of Holland we've painted in our heads. But this is also, for most of you, the only Holland you know and have had the opportunity to love. For most, adventures in Holland rarely go beyond the captial.
Last week I had the chance to open my mind and explore more of Holland and its culture. In this blog post I'm going to share the adventure and the itinerary we created with you. Let me show you beyond the tulips and windmills in this 4-day road trip through Holland starting and ending at Amsterdam Schipol airport.
We didn't visit Amsterdam on this road trip but if you're heading there – you can find my guides here.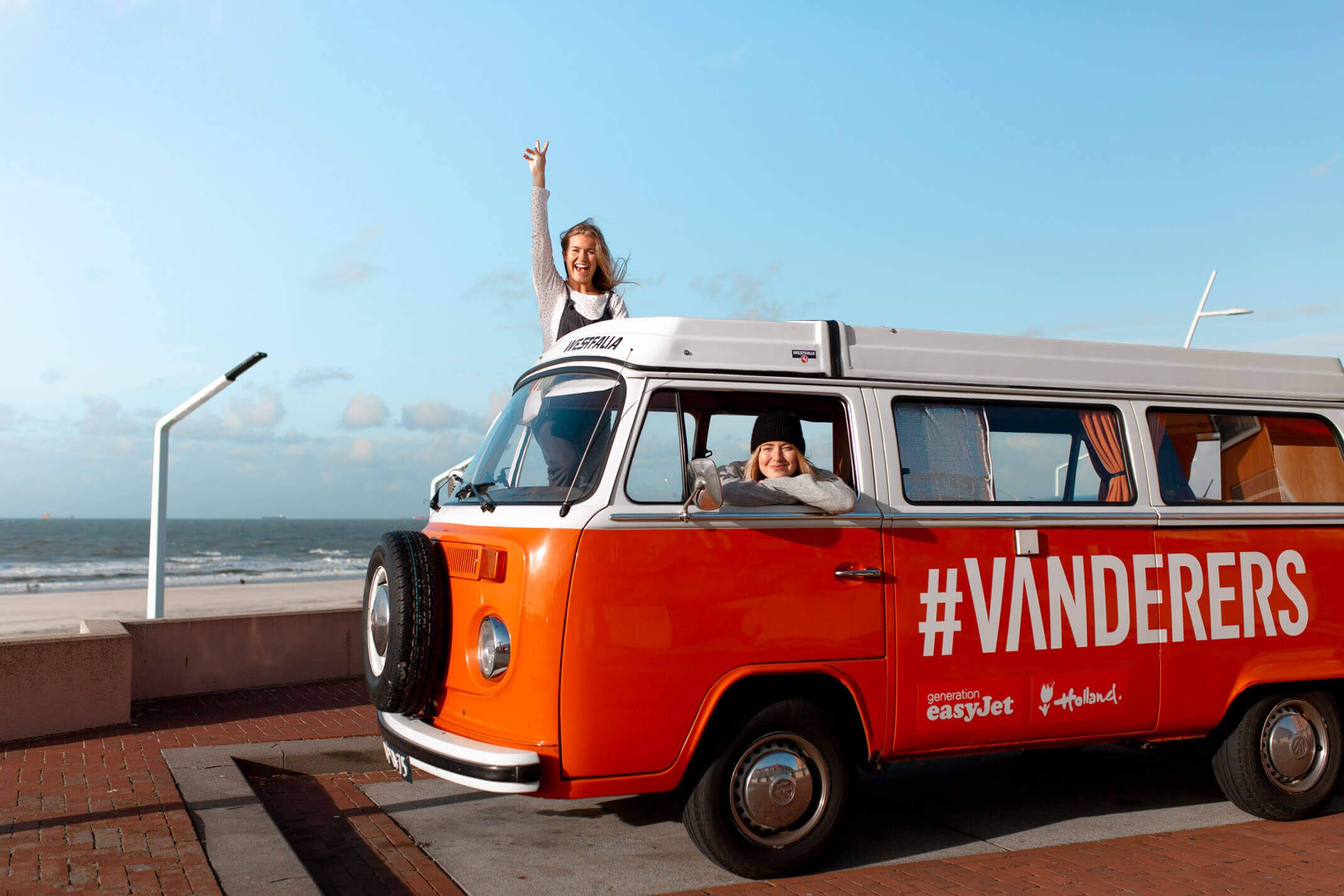 On this 4-day road trip through The Netherlands we passed through 4 cities in 4 days: Amsterdam, The Hague, Utrecht and Amersfoort.
Though we didn't spend time in Amsterdam, that was the city we landed in. Schipol airport connects you to London in a very short 45 minute flight making it the perfect gateway to Holland. Check flights on SkyScanner here.
Each of the cities we stayed in had a unique charm of its own. I'm not sure I could choose my favourite but what I can say is that the contrast in pricing and tourism when compared to Amsterdam is very hard to ignore. Most of the things one loves about Amsterdam is present in the neighbouring cities but without the heavy footfall. Wandering through the likes of Utrecht and Amersfoort felt like you were stepping into the life of the locals. A golden feeling, to really see a city through the eyes of the people that make home in it.
Four days meant just one night in each city, a fleeting visit indeed. You could easily turn this into a 7 or 10 day itinerary with some other awesome (more touristy) additions too if you have the time. I will pop all my suggestions down for you later on in this post.
On the Google Map below you will find all the locations and hotspots mentioned in this blog post, pinned for you…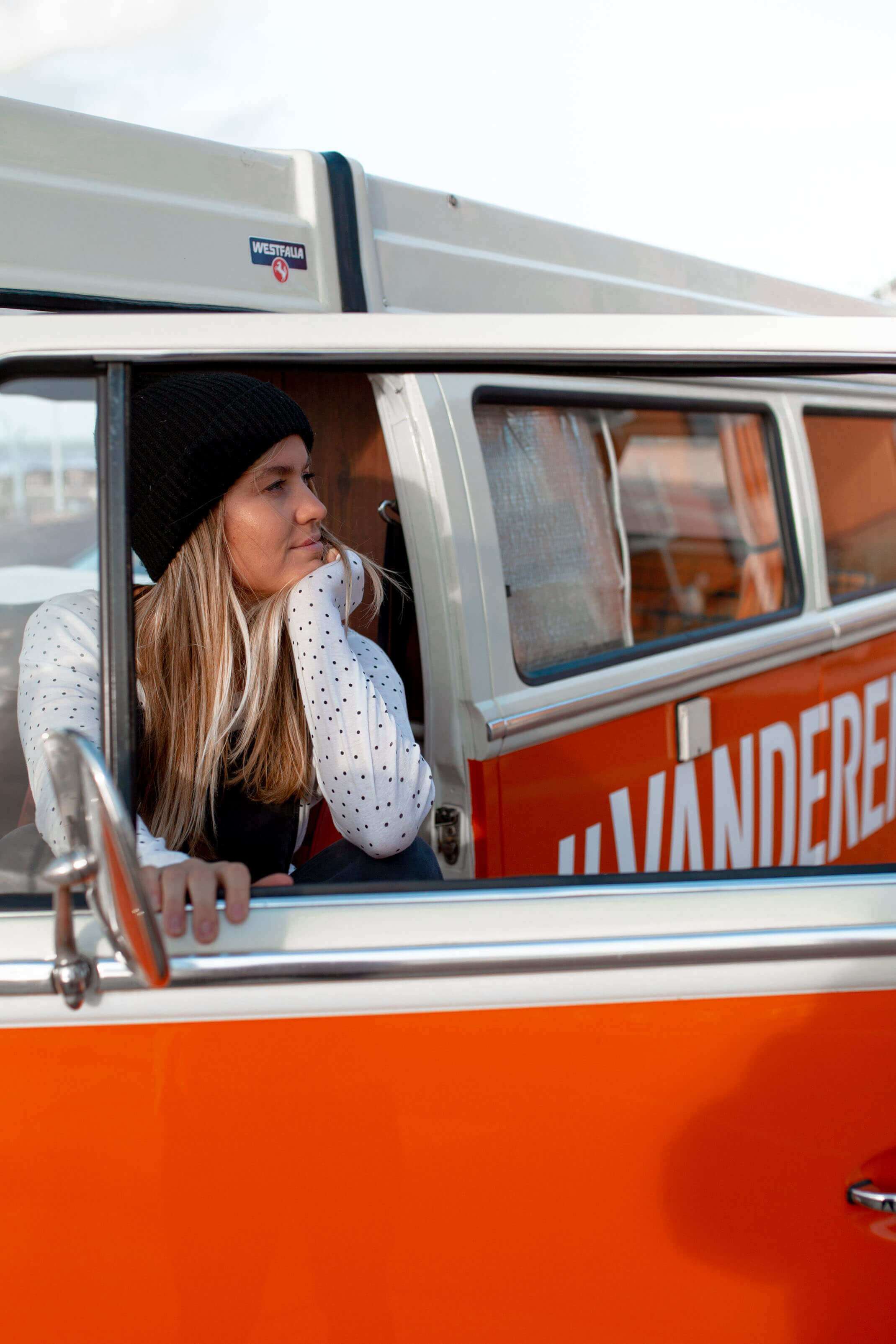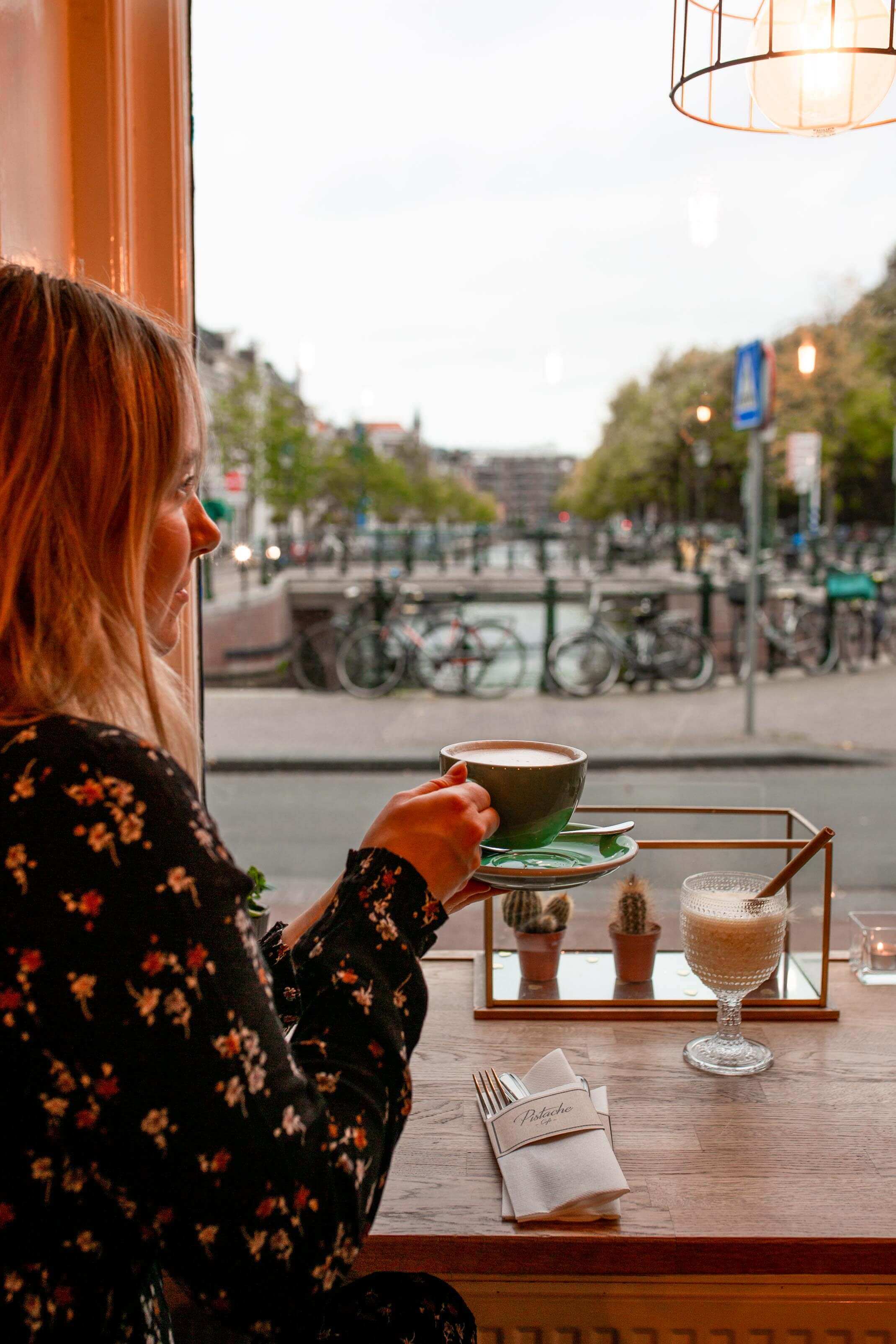 One beautiful thing about doing a road trip in Holland is the close proximity of all the cities. We didn't travel more than an hour each day and we passed 4 different cities in 4 days.
On the first day, we left Schipol airport in our gorgeous hired VW camper van and drove one hour south to a city on the North Sea coast called The Hague. We checked into Hotel Indigo upon arrival but quickly returned to the camper and drove and additional 5 minutes to the beach front. The sunshine was out and unfortunately the forecast for the next few days looked pretty grey so we were determined to make the most of it.
As we pulled up to the front of Scheveningen Beach we were welcomed by the sight of hundreds of Kite Surfers out in the water embracing the frequent winds that grace this coastline. I had never imagined this to be a Kite Surfer haven, but it sure is.
We let the golden hour pass as we admired the views from the van before popping on a jumper and heading down into one of the many bars and restaurants that line the beach to grab a drink. We just grabbed a drink in De Waterreus as we gazed out over the ocean but the food smelt amazing too. We warmed up with the fires and blankets but in summer it would be equally as beautiful with the large open terrace.
We spent the following morning hiring bikes and exploring the city. Here are a few suggestions for you to tick off whilst visiting The Hague…
Mauritshuis museum
Plein (main square)
Binnenhof
Madurodam (see Holland in minature size)
Peace Palace
Gemeentemuseum museum
Places to eat and drink:
Frites Atelier – just fries. Fries good enough to just sell fries.
Pistache Café – great brunch / brekkie spot looking over the canal.
Filtro – Speciality Coffee Bar.
HUG THE TEA – Matcha cafe
Instock Den Haag – No waste, locally sourced menu. Lots of vegan options!
Plenty – Vegan cafe, great lunch or breakfast spot!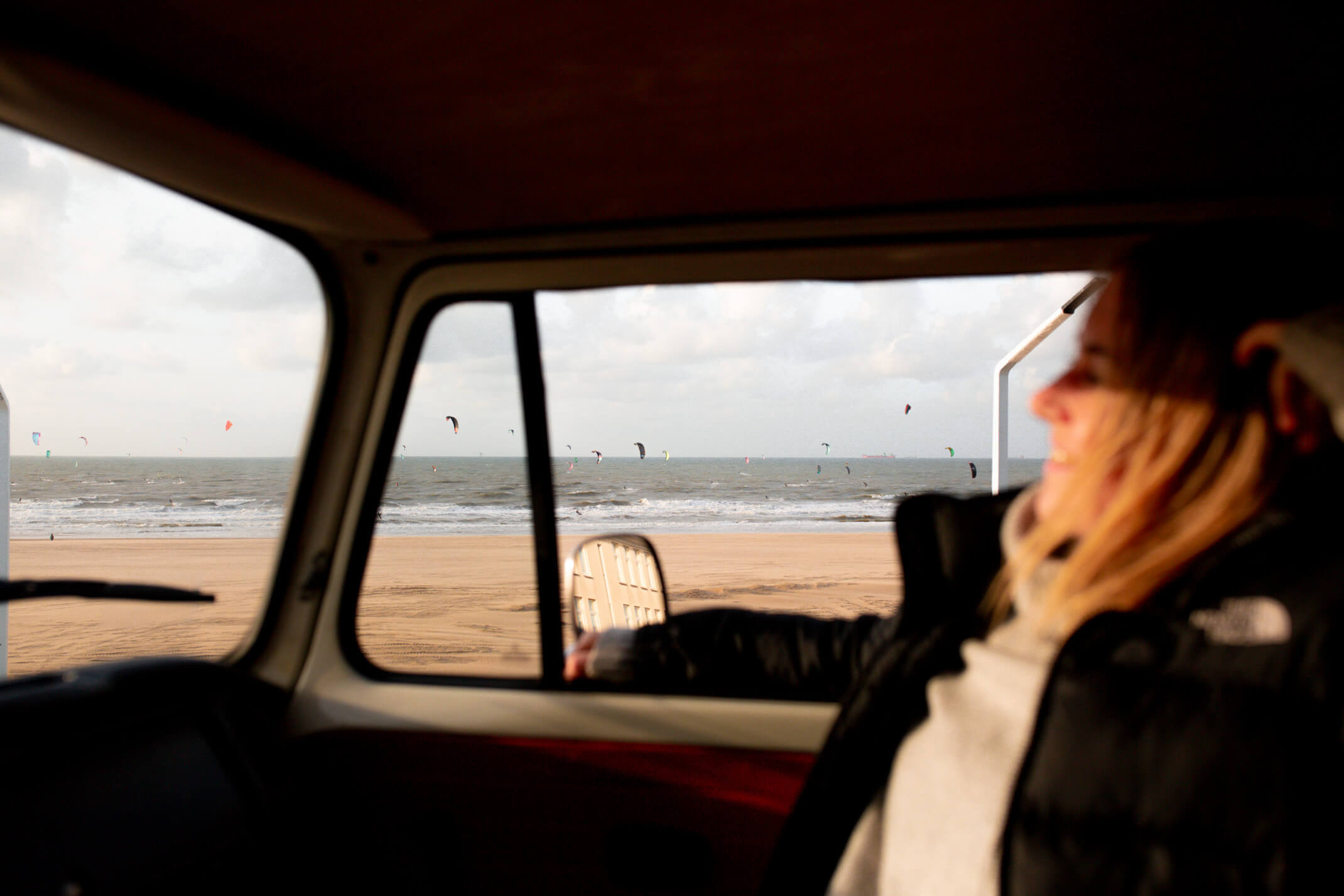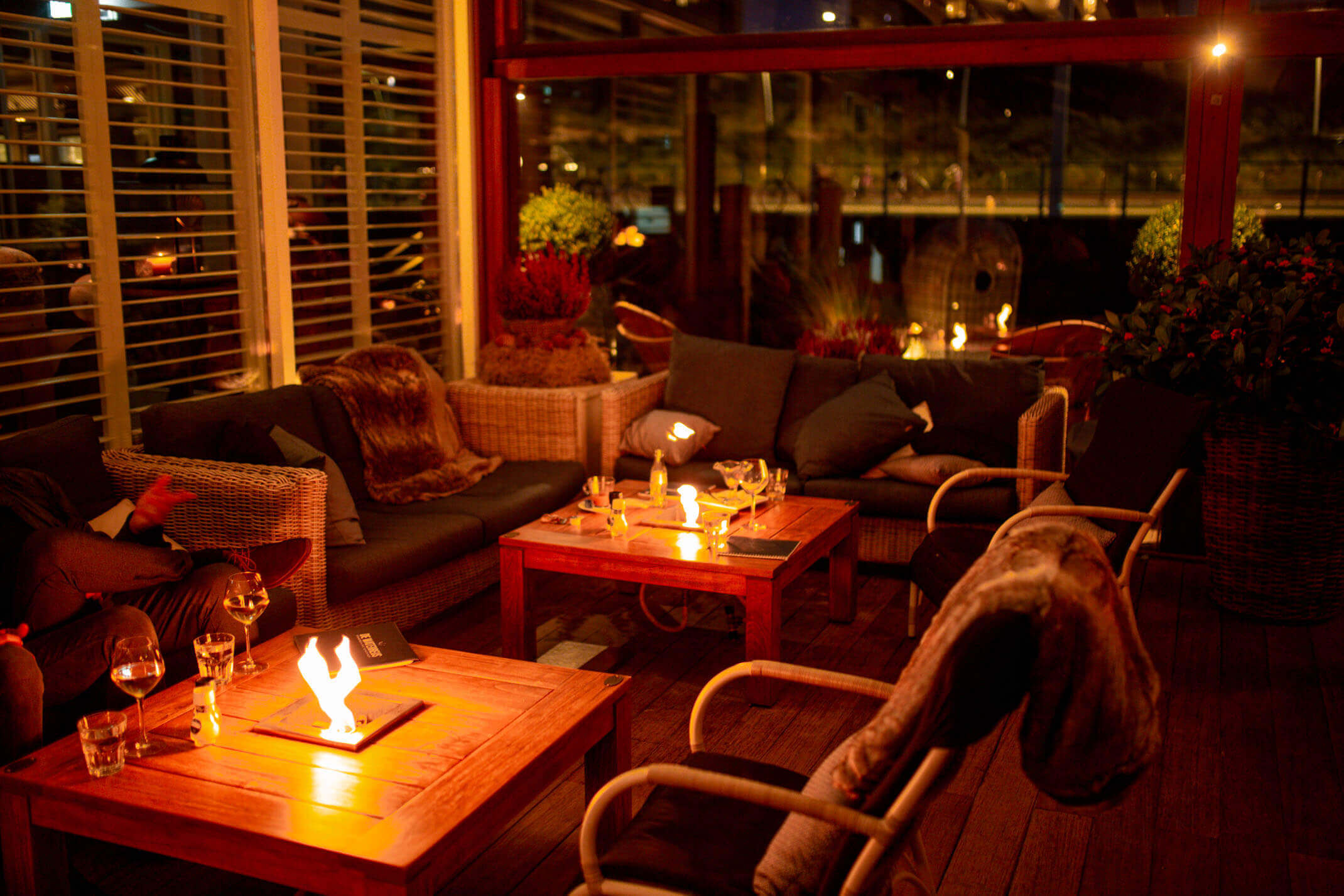 Home to the iconic 15th century Dom Tower, this ancient university town is hard to not fall in love with at first sight. The quaint heart of the city is enclosed by a canal ring and is a car free, pedestrian zone. There are gorgeous shops, cafes, eateries, stroopwafel shops, bakeries and places to lose yourself for the afternoon. Utrecht is also known for its wharf terraces which line the canal and offer unique canal side dining and drinking experiences.
For our one night in Utrecht we stayed at the gorgeous boutique hotel . The weather was pretty grey, as forecast, but we certainly didn't let it stop us.
A bucket list for Utrecht:
Places to eat and drink:
Waku waku – unreal plant based restaurant.
The Streetfood Club – plant based options but vibrant menu and location for dinner and drinks.
Loue juice bar – for all your fresh juice and smoothie desires!
Ted's all day brunch – all the pancakes, avocado and brekkie goodness!
Blackbird coffee
Waffel – make your own custom stroopwafel
Anne&Max – amazing coffee and brunch spot!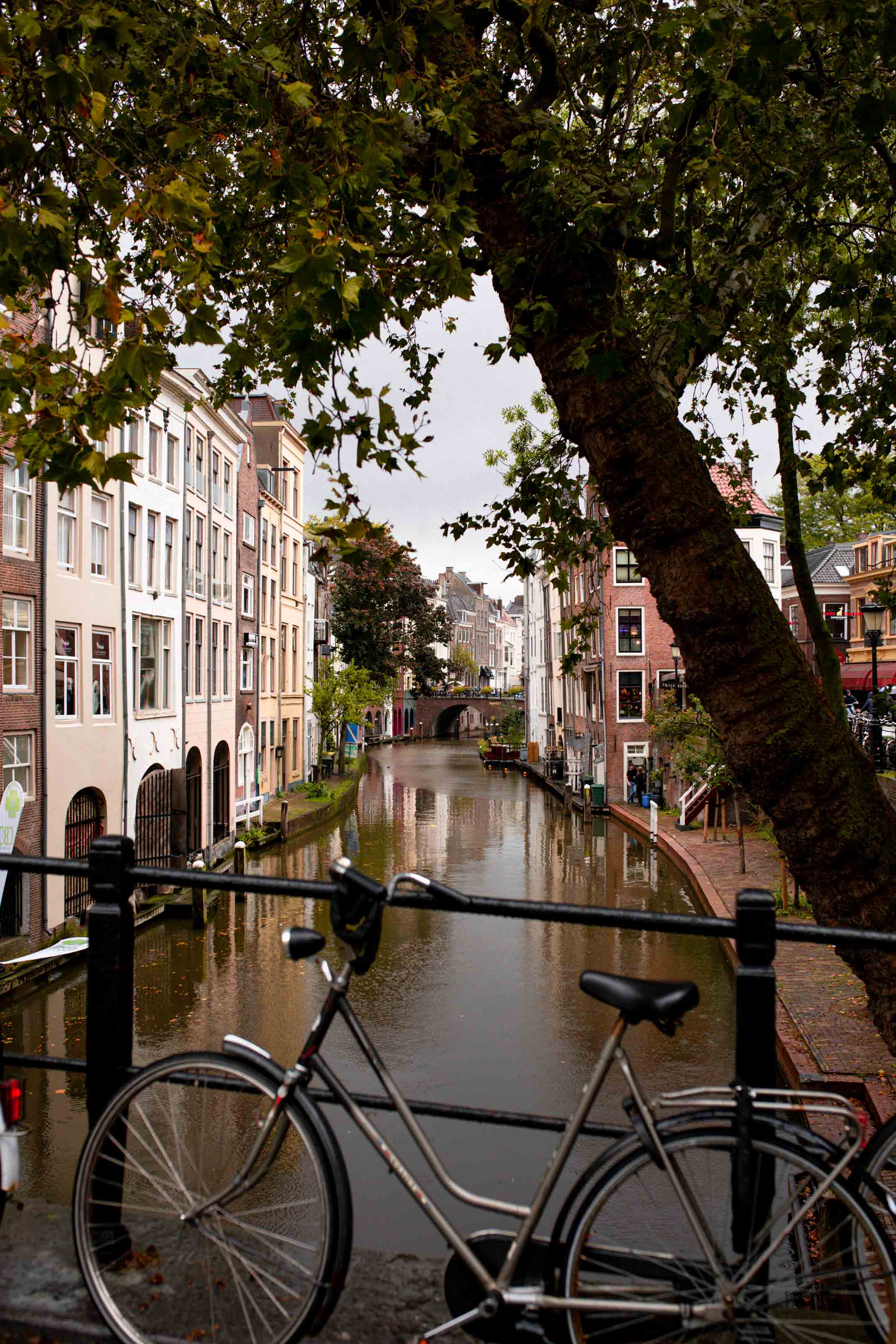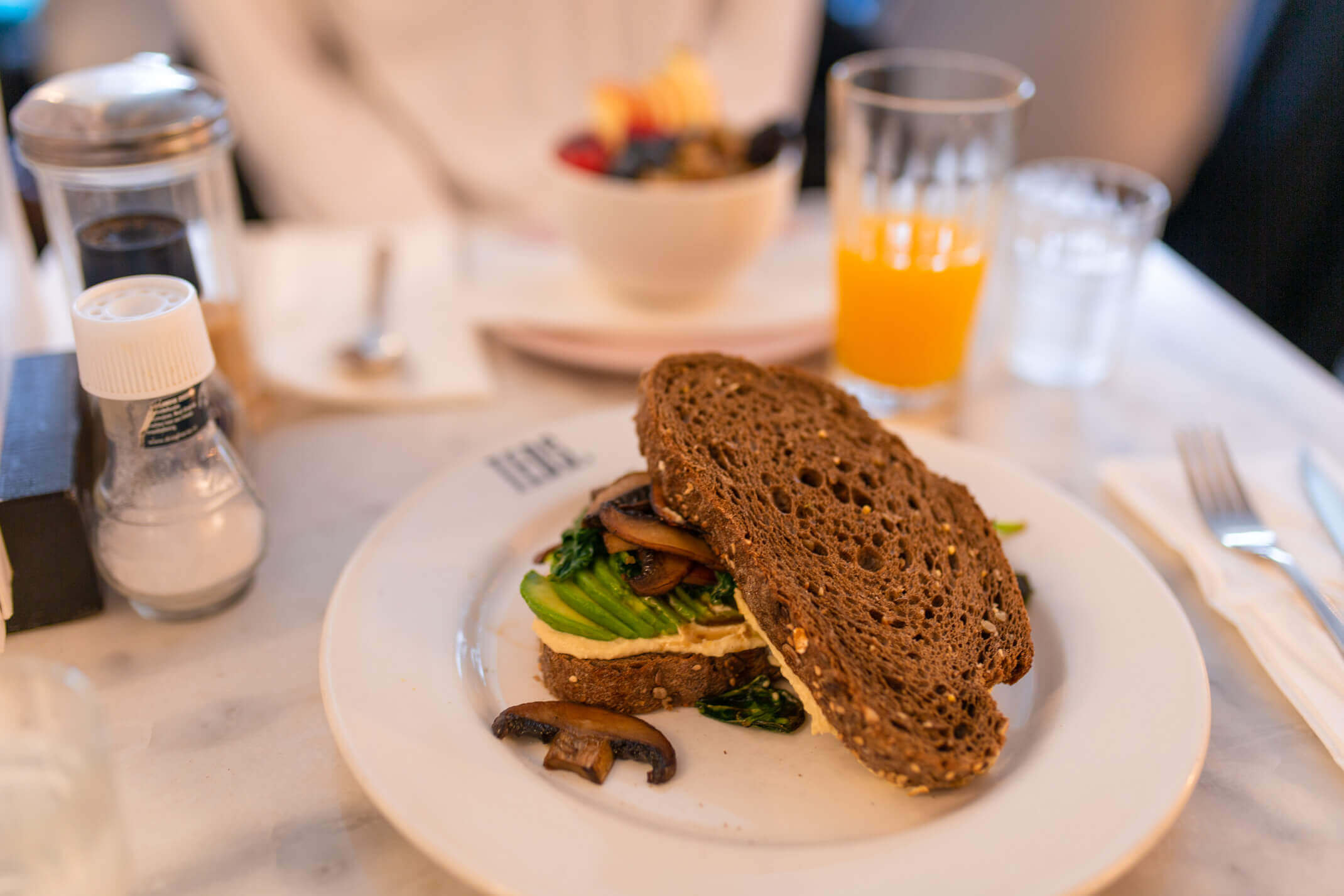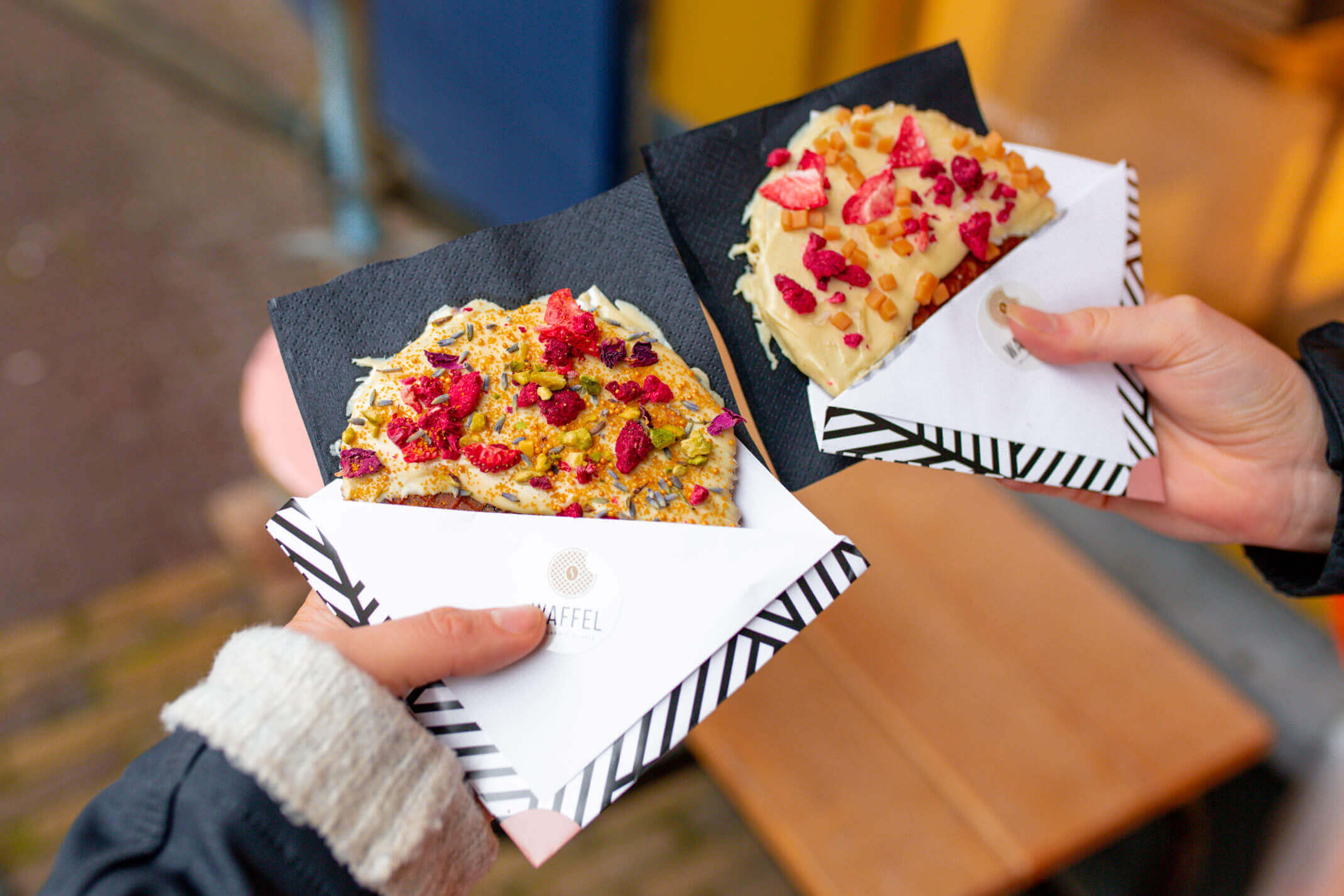 Just a 27 minute drive East of Utrecht lies the absolutely enchanting city of Amersfoort, the city chosen by the King to celebrate King's Day 2019. I'd say it feels more like a tiny village than a city, though. Again, the stunning canals we all love so much in Holland are present through the streets but even more enchanting is the medieval city wall that encloses the city. It feels like a minature model city and I absolutely fell in love with the character in the buildings and castle-like entrances that lead in through the city walls.
We stayed just outside of the city walls at Mercure for our night in Amersfoort but spent most of our time wandering the streets and hopping from cafe to cafe for breakfast, lunch and dinner. The architecture and taste for design in Holland as a whole is absolutely beautiful. The attention to detail in even the coffee shops when it comes to textures, fixtures and tableware didn't go unnoticed. I even picked up a few bits for my campervan whilst in Holland because I've never seen anything like it!
A bucket list of activities and places to eat and drink in Amersfoort:
Livingstone coffee
Kamperbinnepoort – a gorgeous entrance to photograph
Madonna – for breakfast. Their açai bowl was amazing!
Corazon coffee – get your oat milk latte fix!
Tour of Onze Lieve Vrouwetoren (our lady tower) – the third tallest tower in Holland
Shopping… wander the streets and mooch the shops on Krommestraat
Dara restaurant – honestly. 10/10 for food and cocktails!
Visit one of the museums in Amersfoort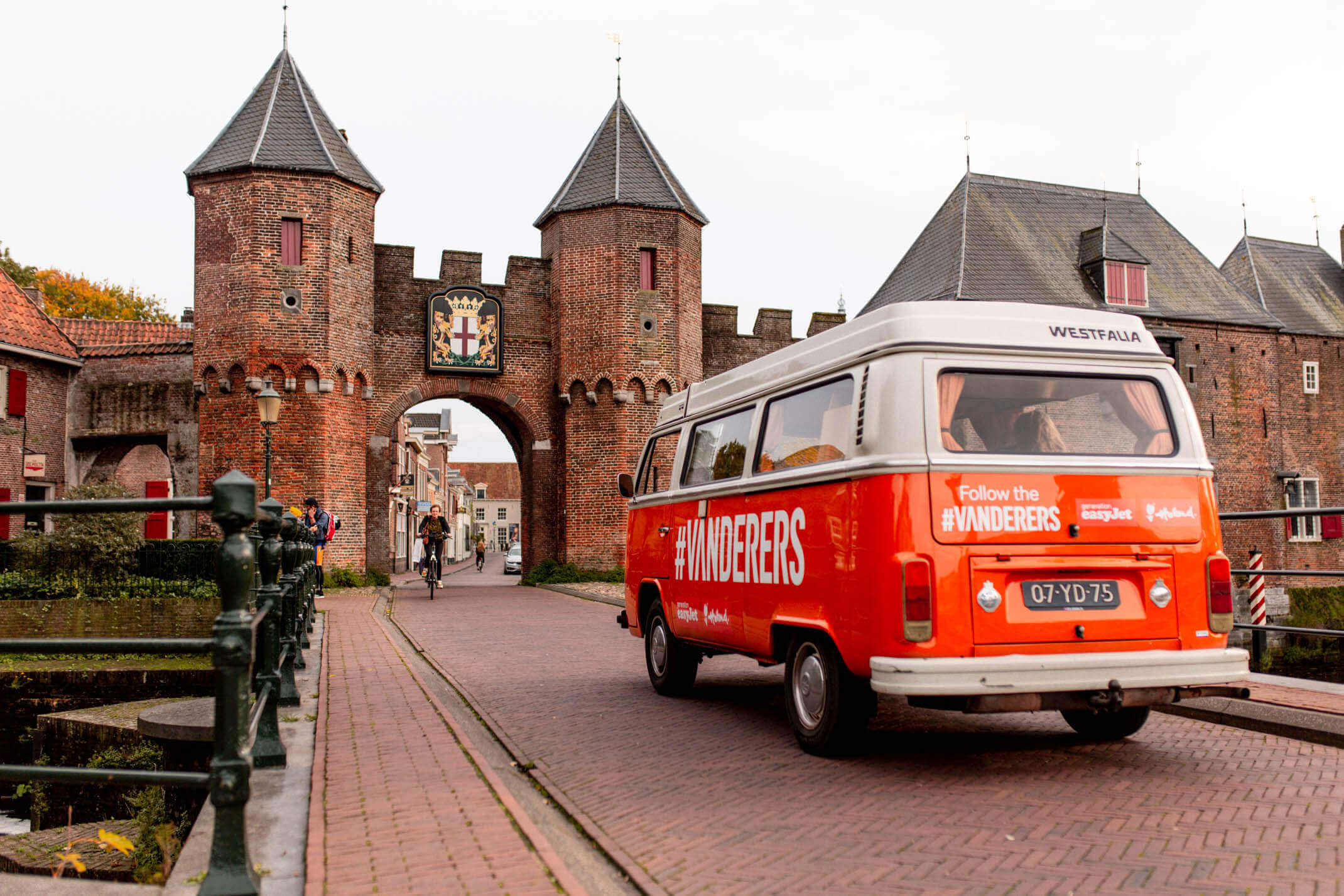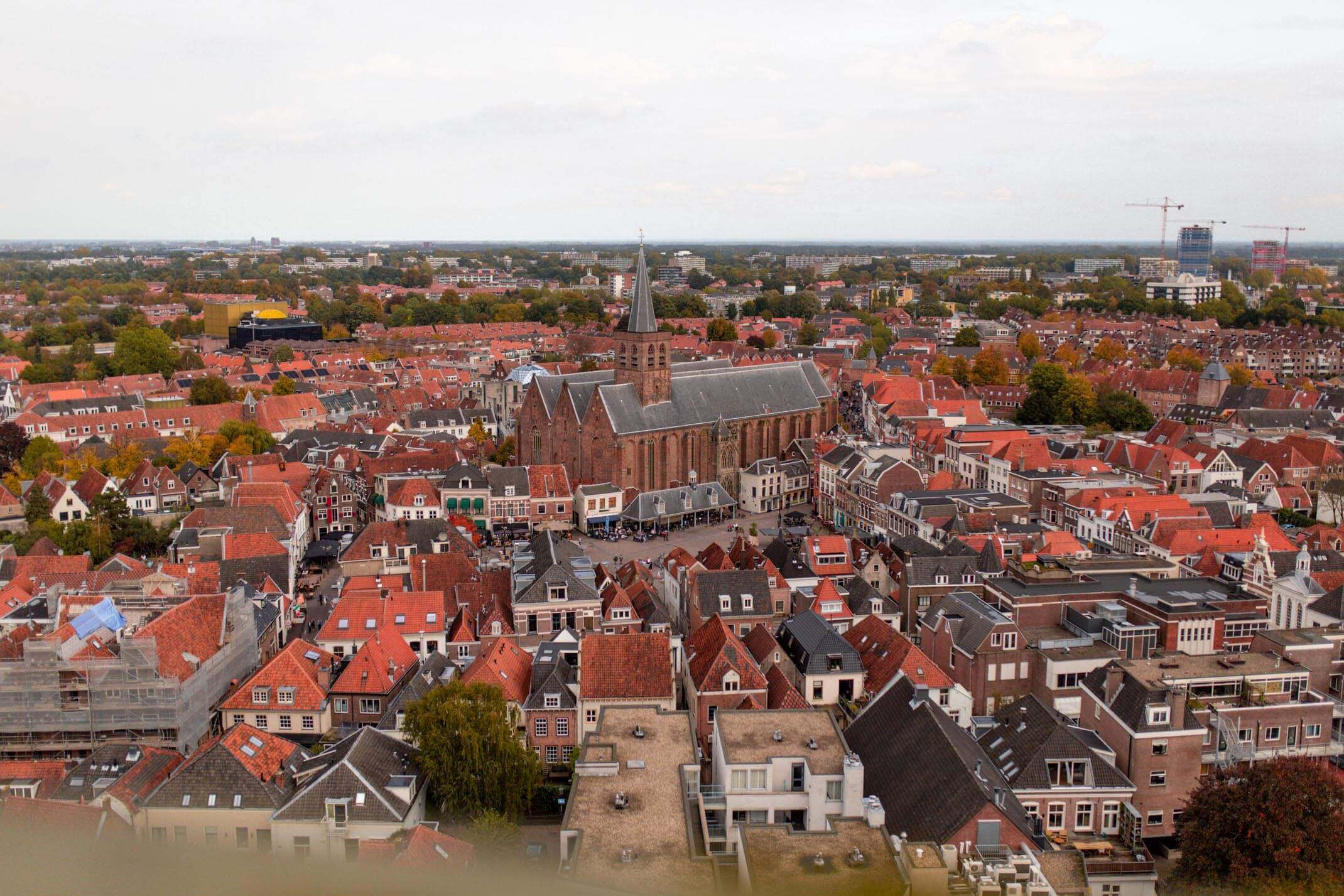 Other cities to consider for your Holland road trip…
Gouda
Rotterdam
Delft
Leiden
Doorn
Haarlem