Waking up to the fresh English countryside air is one of my favourite feelings in the world.
Rain or shine, the English countryside has an exquisite charm that's not replicated anywhere else in the world. Trust me I've been around.
I particularly love the transition in landscape as you drive from the city. The road gets narrower and you begin searching through the trees for the next gap in the bushes that line the road, awaiting a clear view of the rolling hills and the rich green fields that sit behind them.
There are just so many gorgeous pockets of England that offer this countryside euphoria and I'm having the best time uncovering them. I've fallen in love with weekends away in the English countryside and in this post I have another dreamy location to share on the border of Dorset and Devon, just 28 miles from Exeter.
After spending the weekend at Norfolk Woods Resort and Spa back in July, Hoseasons invited me back to experience another of their UK getaway locations. They offered me a lodge for my birthday weekend and I chose this one located on the Dorset-Devon border – Hawkchurch Resort and Spa. See the resort on the Hoseasons website here.
I invited my mum, my grandma and 4 of my closest girlfriends down to join me for a weekend of pyjamas, earthy chats, countryside air, beach walks and spa treatments – the perfect retreat to spend quality time with some of the most special people in my life.
Here's what our stay at Hawkchurch Resort and Spa looked like…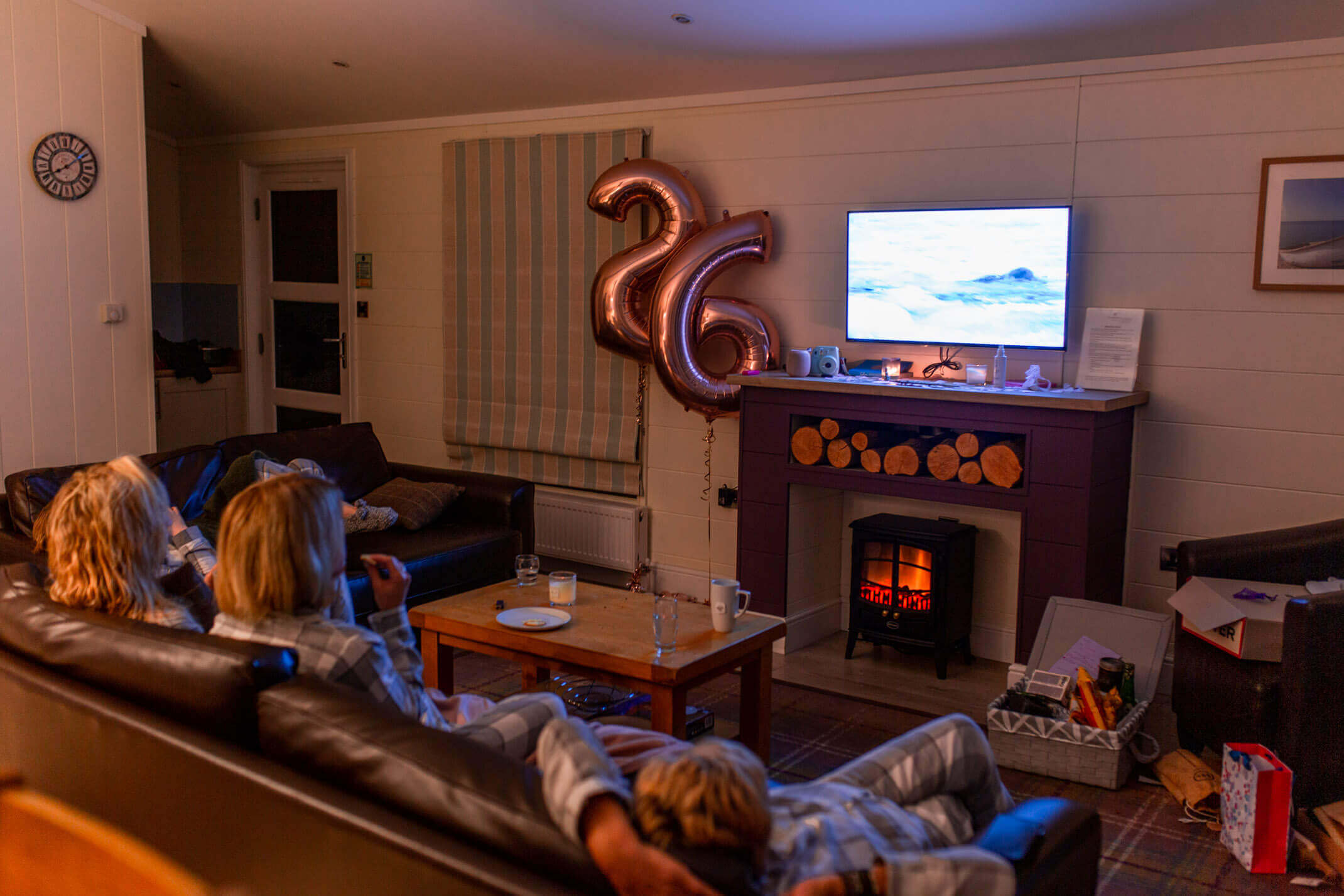 We arrived to the Hawkchurch Resort and Spa reception after the 3.5 hour drive from London and were greeted by a warm smile and a glass of bubbly poured by the lady on reception. We handed across our car reg, so that the barriers to the resort would recognise our number plate upon arrival and departure from the site, and hopped back in the car to weave through the lodges and find our home for the weekend.
Our lodge was an absolute dream and felt like home within 5 minutes of being in it. There were robes and fresh towels laid out neatly in all 4 rooms that were going to sleep all 8 of us and there were locally produced shortbread biscuits and goodies waiting on the kitchen side ready for us to enjoy with a cup of tea.
The lodges here at Hawkchurch seem brand new, they are so spacious and there's not a moment you feel on top of eachother – something you often feel in holiday lodges / caravans.
The particular lodge we stayed in was the Austin Premier which had:
4 bedrooms (2 double ensuite and 2 twin beds)
a main bathroom with a bath
an outdoor seating area on decking with a sunken jacuzzi
an open plan living space with a fully equipped kitchen
spacious dining / lounge area
The hot tub was the perfect relief from the crisp, chilly evenings that grace the UK in the Autumn months. A perfect, pre-dinner ritual that we adopted on both evenings at the lodge.
Book your stay at Hawkchurch Resort and Spa and see all the lodge options here.
Reasons to stay at Hawkchurch Resort and Spa…
It's a 10 minute drive from the Jurassic coast so you can combine a countryside getaway with an added beach/coastal element
It's provides the perfect opportunity to switch off from a fast paced life and facilitates for a relaxing getaway
It has a very stylish indoor pool, sauna and steam room which is included in your stay!
You can book yourself into the spa for a treatment (I had the deep cleanse facial and I am glowing!)
You can walk around in your robe and slippers and it's totally acceptable
There's a gym if you fancy an indoor workout
You don't need to leave the site for anything. There's a mini shop, there's a restaurant and there's a bar (with all the gin and tonic opportunitites).
It feels very exclusive. The grounds are well maintained and manicured.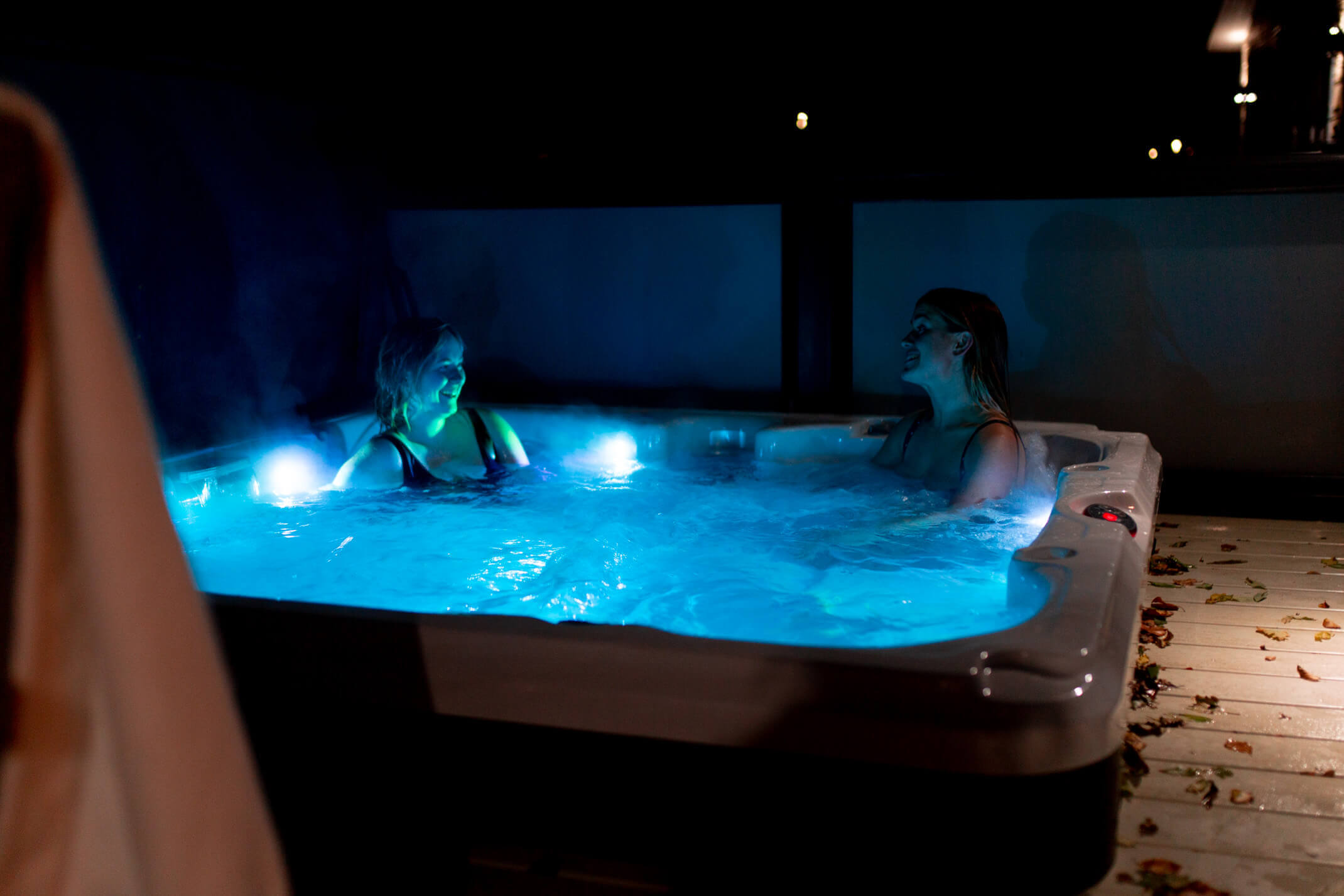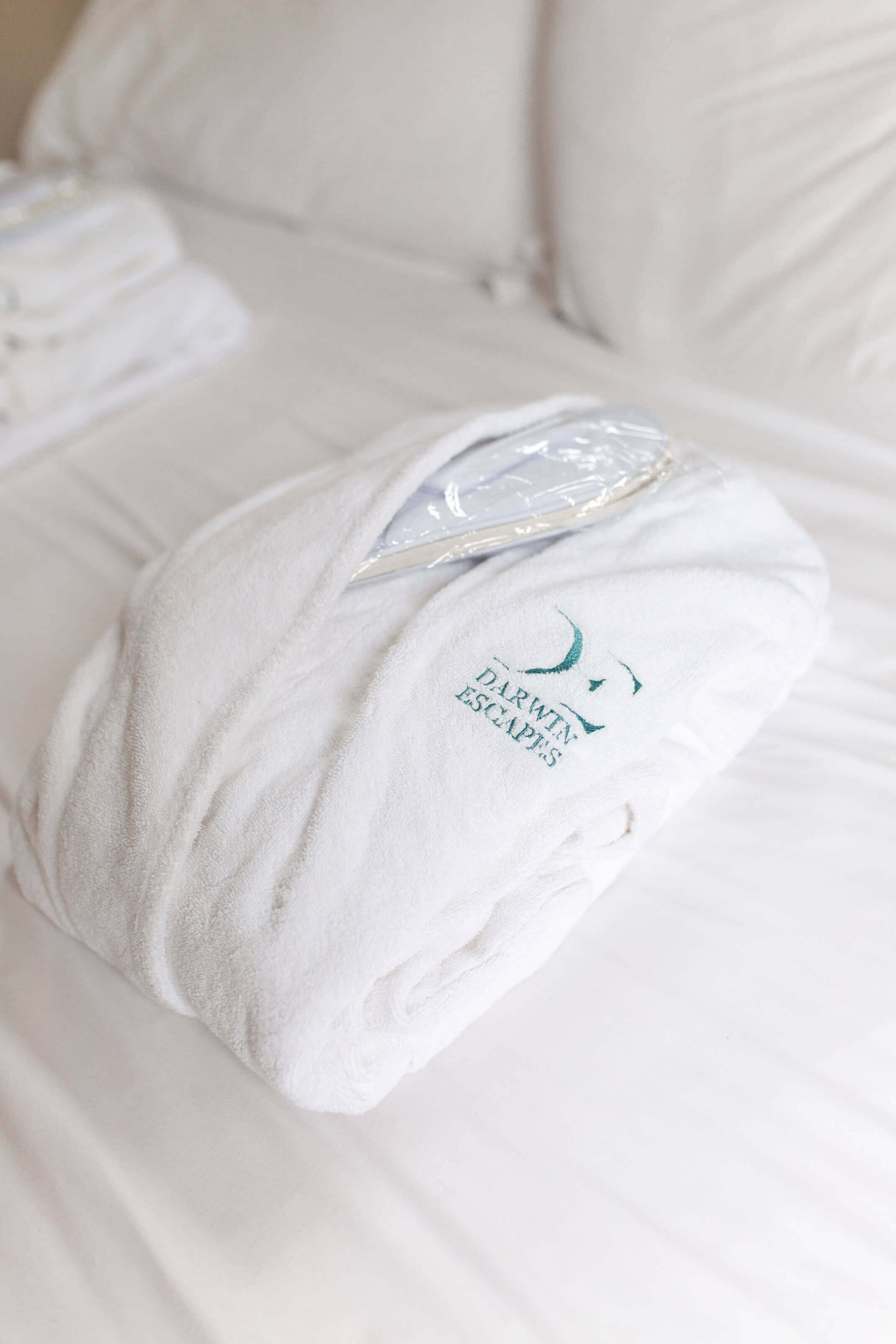 Things to do during your stay in Axminster, Devon:
Drive to Lyme Regis and walk along the beach to Charmouth for a hot chocolate
If the tide is out you can walk across the rocky coastline to meet Charmouth. If the tide is in there's a 5 mile walk inland which takes you through houses, forest and roadside. There's a restaurant, some shops and places to grab a hot drink in Charmouth!
Book in for Afternoon Tea and the Laura Ashley Tea Room
Located at the Fairwater Head Hotel, this gorgeous experience only opened in May 2019 and offers sumptuous surroundings to enjoy your afternoon tea in. Book your Afternoon Tea here.
Grab tickets to the Marine Theatre, Lyme Regis
See what's on and book your tickets here.
Grab lunch on the waterfront at this gorgeous spot – The Lyme Bay
It's right next to flowing water and there's both indoor and outdoor seating depending on the weather. The perfect place to grab lunch / a drink. See menu here.
Visit the alpacas at Little Orchard Alpacas
Walk with them, have a cup of tea and indulge in their cuteness. See more here.
Head out on one of the many gorgeous walks in the area!
Seaton to Lyme Regis for example, see here. There are so many routes varying in difficulty and terrain!