Wooo hook – We made it!
Touchdown in Australia – my first time down under 🙂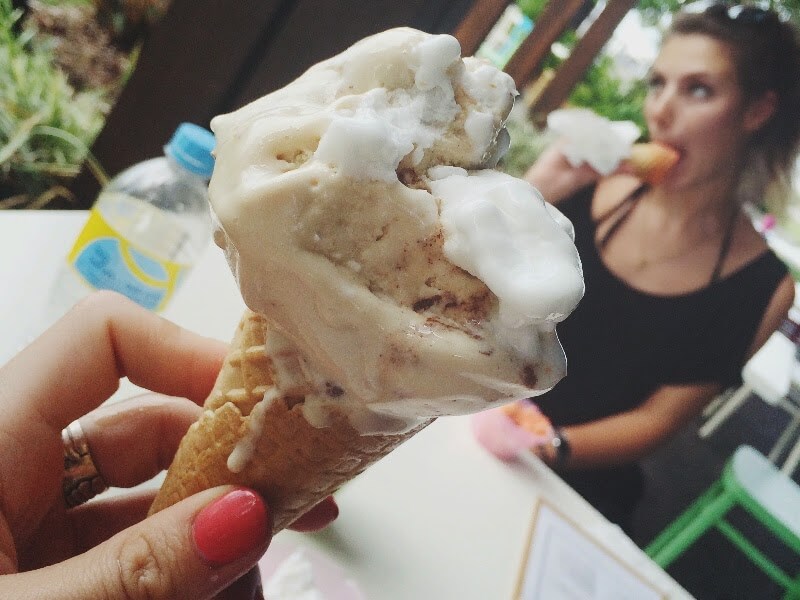 So, for the next 4 weeks myself and my friend Hayley will be travelling down the East Coast from Cairns – Sydney. Exploring Australia is something I have been itching to do for a very long time – so I can't WAIT!
First stop – Cairns.
Cairns, like us, is the Gateway to begin / end a lot of peoples travels. The Cairns – Sydney route is a popular one as is the route in reverse.
So here you'll find lots of groups of people from all walks of earth. We met a fair few Australians too that come here for their 'holidays'.
For them I guess it's the equivalent of hopping on a flight to Europe for us, and I would go as far as saying this is how I imagine Magaluf to be.
The dorms were decent sized and cleaned regularly, the kitchen was spacious and clean and the pool was perfect.
So I cannot fault it as a place to stay. It is also within walking distance of everything you'll need be it the super market, seafront, restaurants etc.
The nightlife however wasn't my kind of vibe. At all.
Infact it was somewhat my worst nightmare.
Aside from a couple of pubs and bars (Woolshed is quite good) – Gilligans is pretty much where it's at.
There's a large bar and seating area…
…and then a club with another bar + dj.
Now I'm trying not to come across snobby, because I'm not, I would never judge people but I did witness ALOT here with my maybe slightly innocent eyes.
I'm all for having drinks and a good night, but when theres a complete lack of respect from men and a lack of respect from girls unto themselves, well… it's just not my cuppa tea.
Anyway, I'm not going to go on – i've heard a lot of people say they love it here. Maybe I was unlucky with the crowds.
But it just wasn't for me.
I'm more of a chilled atmosphere kind of girl, where you can talk to people over a few drinks and not feel like i'm being targeted in a cattle market.
As for the rest of the city, it's very… city like.
It's laid out a bit like a grid and you'll find the streets are covered with tourist shops, food stalls, restaurants and pubs with outdoor seating. As you can see in the picture above.
In the day, most people will congregate around the man-made Lagoon.
It is here in Cairns that you can't go in the sea because of the jellyfish, so there is no public beach…
♡
Thank you for reading, lots of love all the way from Australia…
Mollie xxxx