A luxury safari in Kenya. Talk about once in a lifetime opportunities…
How does an adventure to uncover the big five sound? In the wild? In Africa? In your own private jeep?
What dreams are truly made of, right? Certainly my mum's dreams, anyway.
For as long as I can remember, Mum's dream has been to witness elephants in the wild and to have my brother and I beside her. And so last week, in celebration of my mum turning half a century, we arrived in Kenya to make that very dream come true.
(She'll kill me for disclosing that. Love you Mum – you look AMAZING. Evidence on Instagram – @wheresmum).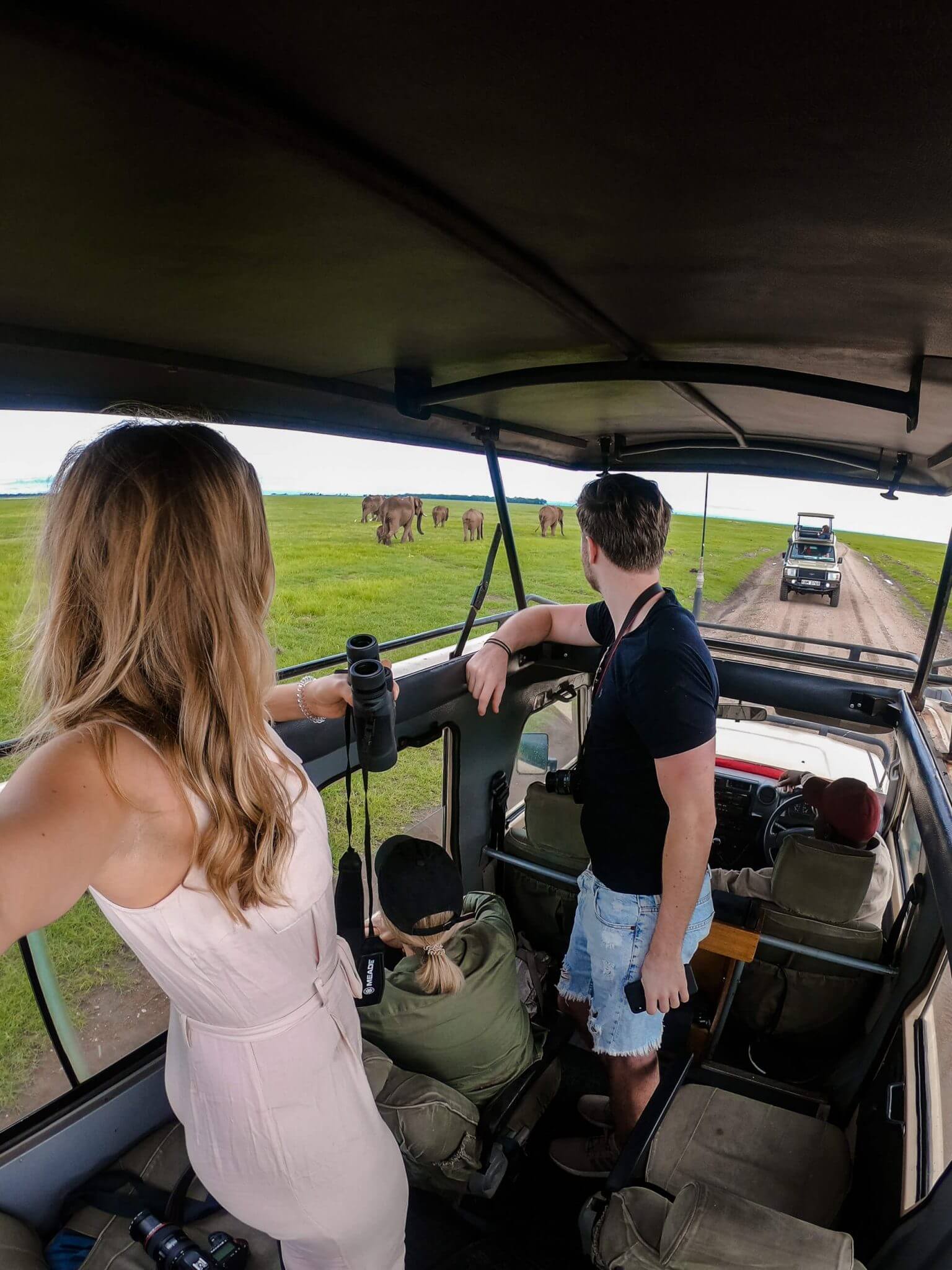 Wait wait wait. 'What are the big five again?' I hear you ask…
The elephant. The buffalo. The rhino. The leopard. The lion.
My brother and I took on the task of planning the safari in Kenya, arranging a surprise eight-day itinerary for Mum's dream adventure, which was to include a mix of both safari and beach days. Mum then turned up to Heathrow airport on 19th March 2018 knowing she was flying into Nairobi, Kenya but had no idea what the following eight days would look like.
She was in for one hell of a treat.
Three national parks, four days, 682km, one family safari…
Here's how to plan your safari in Kenya!
The safari we embarked on was certainly not a 'budget adventure'. But all the costs (aside from the accommodation, which we could have swapped for something more basic) were necessary to get the insane experience we had. I'll talk more about that later in the post.
As always I've plotted our route on a Google map for you so that you can see exactly where we stayed, what we did and the roads we took…
When is the best time to go to Kenya?
When you travel is something to consider when planning your safari in Kenya. There are advantages and disadvantages to all seasons of the year; the best time to go really depends on what experience you're looking for. For us, we wanted to avoid heavy rain and tourism but wanted to maximise our chances of seeing the animals. We went for the second half of March due to aligning all of our work schedules and it ended up being perfect. We saw so many animals and there were hardly any other jeeps or safaris, so it felt like we had the parks and hotels to ourselves – a very special experience.
Note: The week before we arrived, Kenya had received more rain than they'd had in over two years. There was a lot of flooding through the parks and the roads are dirt tracks, so a lot of them were damaged and closed. This meant we had to actually cancel a hotel booking and adjust our route.
When do you get the best weather in Kenya?
June – October is the best weather window in Kenya, as in this time you reduce your chances of rain and mosquitoes. The 'worst' weather sits in March, April and May – considered the peak of rainy season. If weather is bad enough, some parks shut. We visited in March (19th – 28th) and had a few nights of rain but nothing in the day! As with anywhere, you take a risk by planning your safari in rainy reason but you can save a lot of money and avoid heavy tourism. Our experience proves rain isn't guaranteed. Advantages also include beautiful green landscapes!
When is the best time to see the animals in Kenya?
End of June – September. If you're planning your safari in Kenya and you want to guarantee seeing all your favourite animals, this is the time to go. This is when the animals migrate distances of around 2000km over to Kenya from Tanzania and 'the greatest wildlife show on earth' takes centre stage. The great migration is supposedly the greatest mass movement of land mammals on the entire globe so, as you can imagine, during these months people come in from all over the world. Parks can get busy and very crowded but for good reason. Wildlife can also be easier to spot during June – September (the drier months) because there's less foilage and bush and animals will head to watering holes.
Having said that, during our safari in March we saw…
Allll the elephants, lions, giraffes, hippos, crocodiles and zebras amongst a million dik diks (yup they're a thing – google them!), gazelles, grand gazelles, oryxes, buffaloes, wart hogs (hey Pumba), impalas, heart beasts and guinea fowls! Honestly, all the birds and bees and trees; I couldn't possibly remember all the names but it was sensational.
The best time to visit according to Ishmael (our guide with over 25 years experience):
June is ideal: you'll catch the migration, you're at the beginning of the peak season but may just miss it and there's 50/50 chance of rain. You optimise your experience being a good one in June. If you go during the migration, be sure to locate yourself near the River Mara!
~ Ishmael (Our driver-guide from Africa Safari Discovery).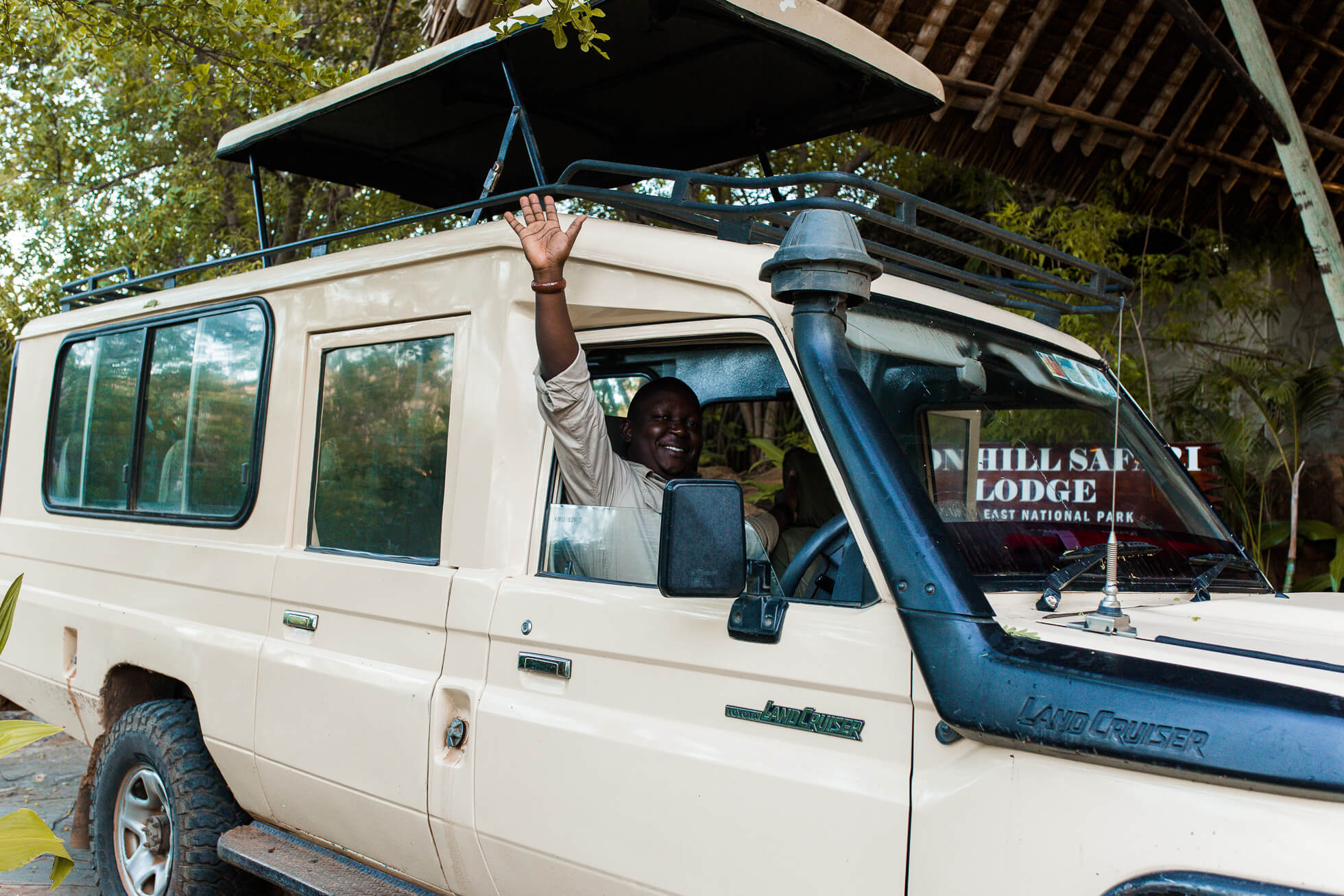 How do you plan a safari in Kenya?
Decide what time of year you want to go.
Decide how many parks you'd like to visit during your safari.
Different parks can have higher chances of seeing different animals so visiting a combination of parks is a popular choice to maximise the number of animals you see in the wild.
Decide whether you want to self drive the game drives or head out on the game drives provided by the lodges.
Most of the accommodation and lodges will have game drives that you can pay a fee and book on to (like an excursion).
If you are going to self drive the game drives, you need to decide whether you're taking charge or are hiring a guide with your vehicle.
You can hire a safari vehicle and self navigate the game drives, or you can spend extra and have an experienced driver and guide come with you on your adventure. Understandably, you may be looking to cut costs where possible on this trip but I cannot recommend having a guide enough. Now that I've experienced safari with one, I think I'd always spend the extra money to have one.
We paid around £1000 for the epic Land Cruiser and our driver-guide for 5 days through Africa Safari Discovery.
Ishmael joined us for 5 days and the benefits I found of a driver-guide were:
You don't have to drive, so you can focus on looking for animals.
You won't miss any animals. They are extremely experienced in animal spotting and will spot 70% of the animals you don't see initially.
They have an endless bank of knowledge about the animals, their habits, and where best to find them.
They can name all the animals and add depth to your experience.
The stories they can tell you about the locals, the animals and the area are awesome.
They know the locals and the area well so you feel safe in their company.
You won't get lost! They know all the roads so can navigate and renavigate with easy when necessary.
They can take a family photo for you!
Now you've planned your safari in Kenya… it's time to book your transport, accommodation and flight!
FAQs about planning your safari in Kenya…
If your driver is with you for 5 days, do you have to provide accommodation for them for 5 days?
No. It's an extremely popular set up for a safari and so all the accommodation (the ones we went to anyway) had housing on site for the drivers to use. I think they give them meals too as encouragement to bring in the business.
Do you have to pay to enter the National Parks?
Yes. This was a cost we weren't aware of. As far as I know, this isn't something included in any of your accommodation but I may well be wrong. For the three parks we visited we each had to purchase a pass (valid 24 hours) for every day we were there. Penalties apply if you have exceeded your time upon exit. Student rates exist so if you have a card, take it. Prices are similar for all the parks we went to: $52-60 (USD) for one adult for 24 hours. Certainly a cost to factor into your planning!
Do you need to take malaria tablets?
Some say you should, some say you don't need to. Personally, I did. See my top tips and malaria guide here.
Need some inspiration before you plan your safari in Kenya? Watch my safari adventure come to life here…
Have you been on safari?
How did you plan your safari? I'd love to know!
Love as always and happy adventuring,
Did you find this post helpful? I'd love you to share it for me.
I can't do this without you.
Pin and save this blog post for later…