Welcome back to my 'Six cities in seven days' adventure through Russia and Scandinavia.
If you missed part one where I explored Tallinn, St. Petersburg and Helsinki, then you can click here to catch up.
After wandering around the above cities in Estonia, Russia and Finland, it was time to continue the Princess Cruise route I was on and head to the next three insanely beautiful locations of Stockholm, Copenhagen and Oslo.
All of those in one week?! Dreamy itinerary right? See the exact Russia and Scandinavia cruise I did here.
Here are my favourite finds and all my hotspots and pictures. Starting with Stockholm…
Destination Four: Stockholm, Sweden
Stockholm was hands down the city I was most looking forward to exploring on the Princess itinerary. I have a few friends that live here and have always heard and seen such wonderful things (on the gram) but never had the chance to go.
Finally, thanks to Princess Cruises, it was time to explore.
Before meeting my friend Malin, who lives here in Stockholm, I ventured out to find the remains of the cherry blossom in Kungstraadgarden (success) and the insanely cool metro art that everyone had pointed me towards.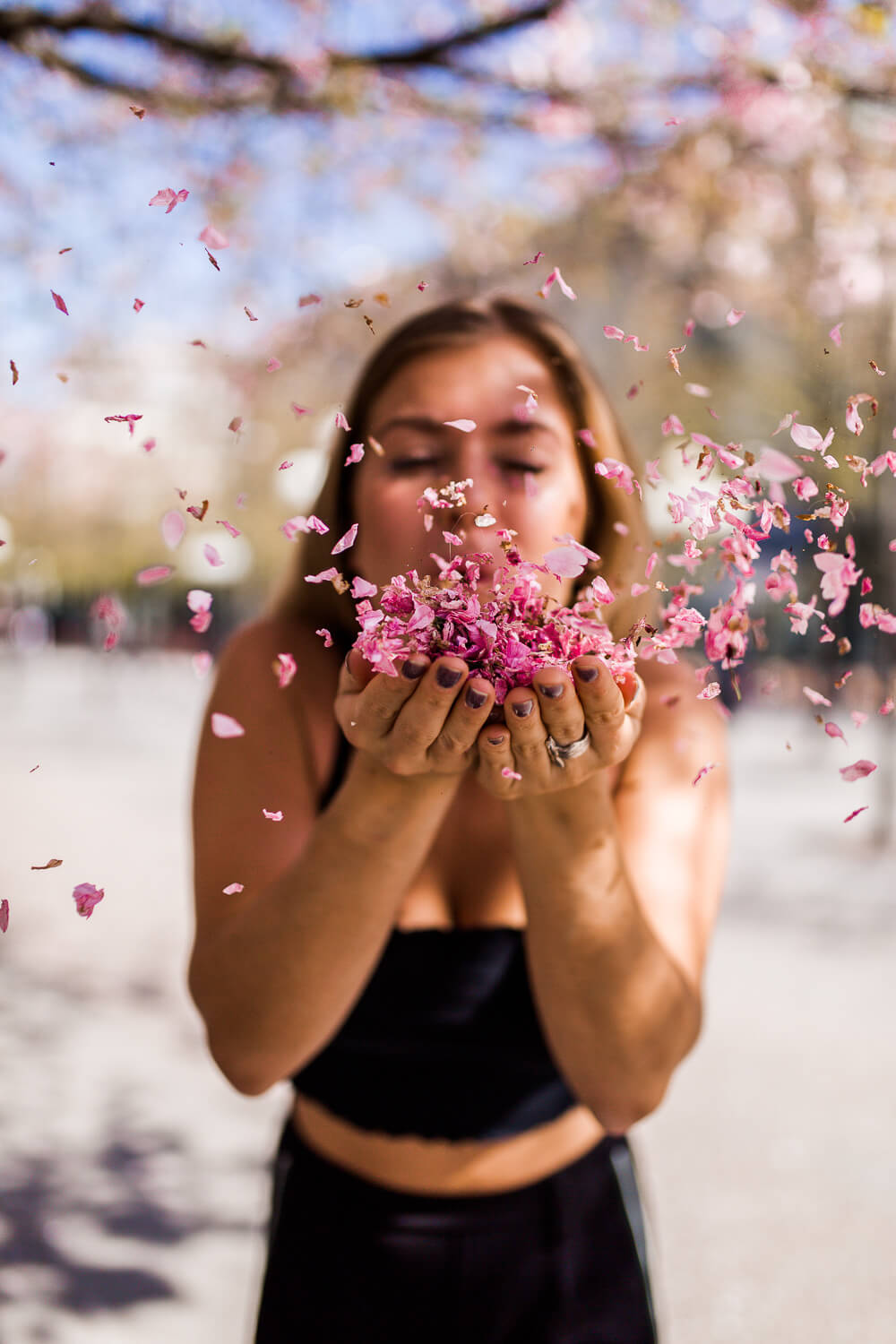 Following that, we grabbed poke bowls from Shaka Shaka and sat by the river in Tanto Strandbad, devouring them whilst people jumped into the water underneath the beaming sun. It was a gorgeous day and one that held Stockholm in its finest light.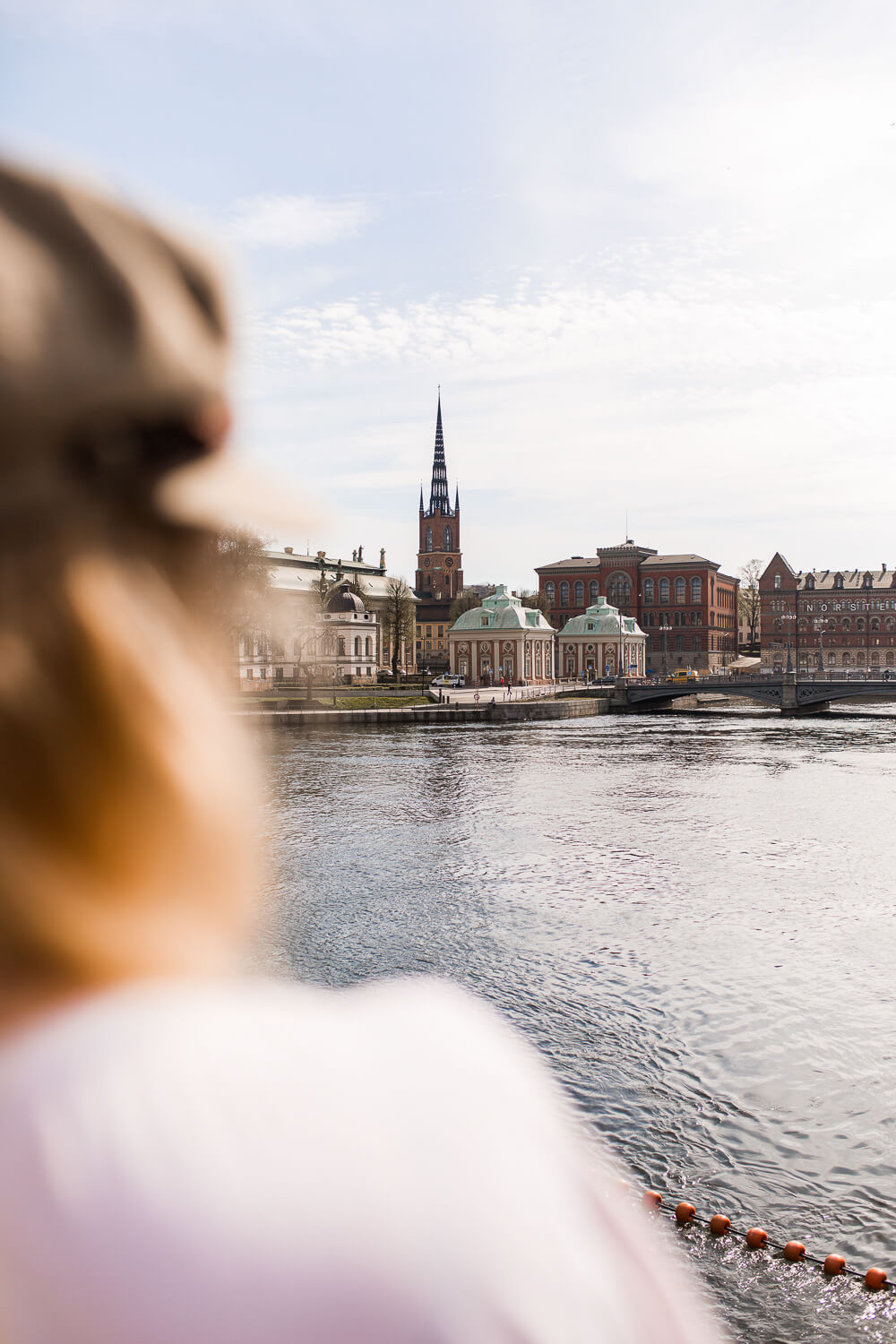 During the afternoon we wandered along the main river, only to discover we were one week too early to hire kayaks to explore the city on the water at Stöcafeet.
Instead, we ventured through Gamla Stan, indulged in Fika together and toasted a cold aperitif on a new rooftop bar in town overlooking the city.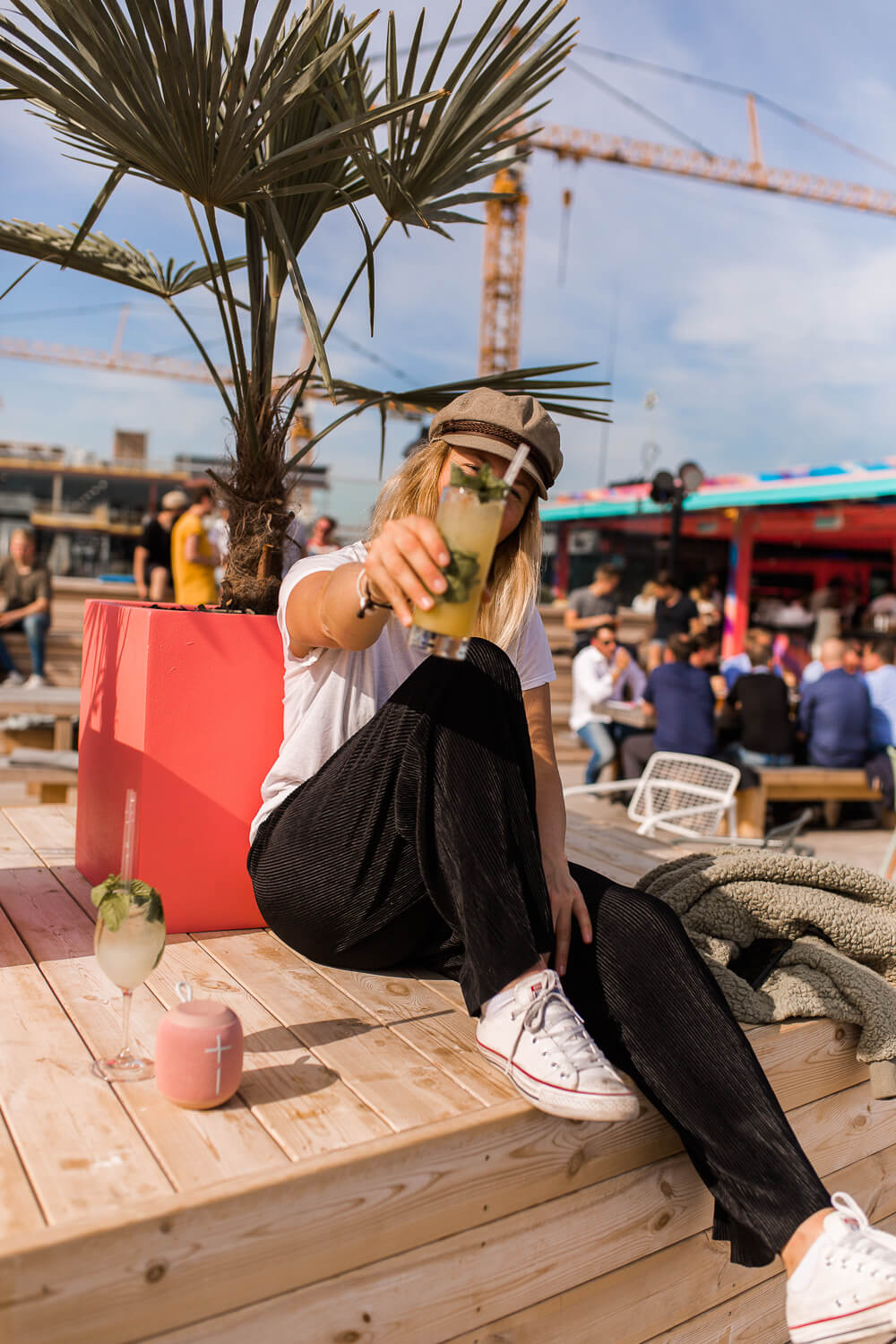 My favourite finds in Stockholm:
– Tanto Strandbad – Rocks on water and area to swim! (nearest station: Hornstull)
– AtSix – Rooftop bar with all the vibes
– Bröd&Salt – Fika vibes with the best cinnamon buns in town!
– Rent Kayaks and explore Stockholm by the water with Sjöcafeet
– Yummy restaurants: STHLM raw, Pelikan, VeteKatten, Herrmans
– Södermalm – Sweden's answer to Shoreditch
– Gamla Stan – The old town
– My favourite subway station art work – Stadion (the rainbow), T-Centralen
Destination Five: Copenhagen, Denmark
Next up on our cruise through Scandinavia was the home of Hygge. In another life, I swear I would have been born here.
If there's any country in the world that has a reflection of my soul, it's Denmark. If you have no idea what Hygge is, buy this book.
It's a way of life and is a wholesome way to pursue everything, even down to the finer details of furniture placement, candles, lighting and kindness. Hygge is reflected in the interior design in most establishments here in Copenhagen and it's gorgeous.
Needless to say, even after my winter getaway to Copenhagen last year, it was an absolute pleasure to return.
Read my 10 ways to save money in Copenhagen blog post here.
Read my guide to spending 3 winter days in Copenhagen here.
This time, the ship I arrived on docked in Denmark on a very hot summer's day. My experience was a total contrast in temperature to my previous one.
I started off by doing the complete tourist rounds and revisited Nyhavn, the most photographed area in Copenhagen, and the one you'll all have seen in the travel agents and on the gram.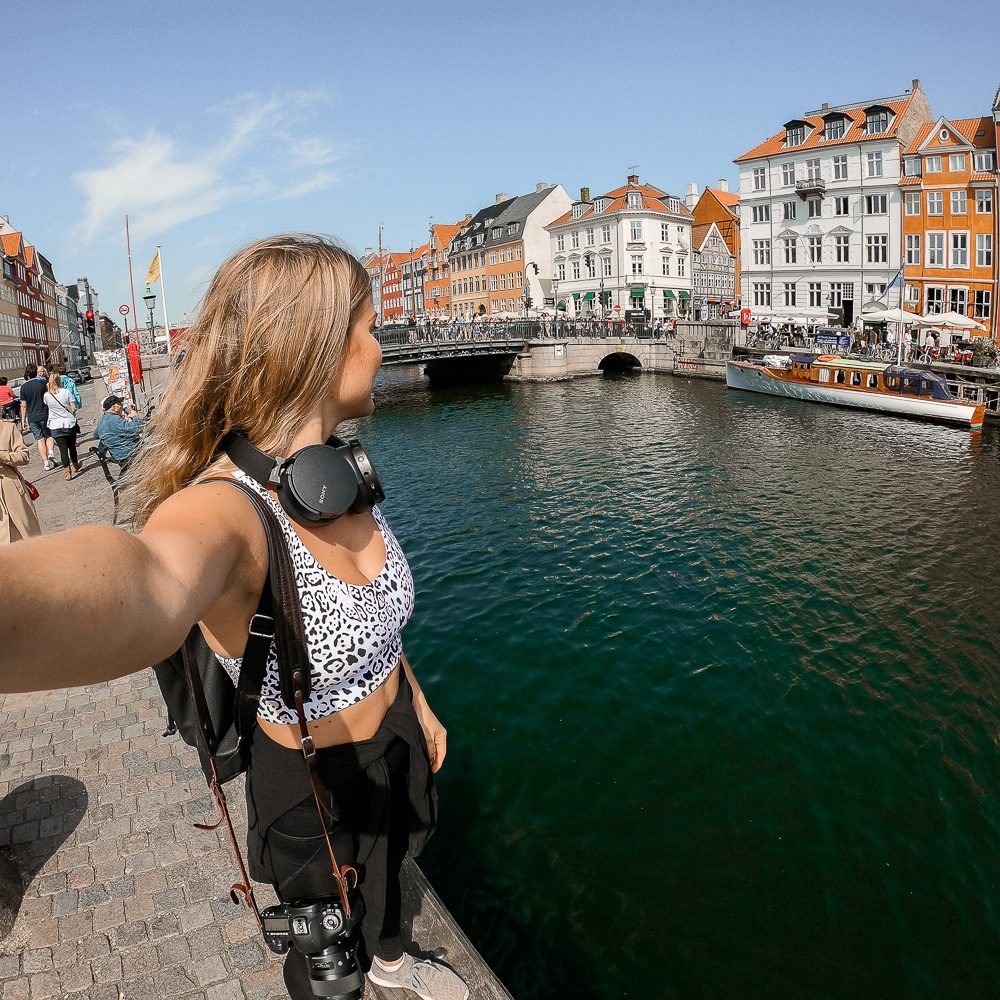 On this particular summer's day, which also happened to be a bank holiday, it was more crowded than ever, so my little shoot was short and sweet before I moved away to find some lunch. Nyhavn is the perfect place to jump on a canal tour of the city, but otherwise it's stunning to do as I did and walk the city.
I ended up having two lunches, because I was heading for SimpleRaw and ended up stumbling across a sign with 'matcha' on, which led me to having an Matcha chia bowl at 42Raw first.
I spent the afternoon being shown around the local hangouts by my two Danish friends who live in Copenhagen, and after a second lunch (juice) at SimpleRaw (which is in a square worth visiting, Gråbrødretorv), we retreated to Kings Garden for an hour of sunshine on the grass.
It seemed half of Copenhagen had the same idea and there was a dreamy summer vibe there with music, picnics and beers flowing freely.
My favourite finds in Copenhagen:
– Boat tour of the city starting in Nyhavn.
– Grab a Danish Smørrebrød lunch (open sandwiches made with rye).
– Noma – said to be the world's best restaurant.
– Wander the main shopping area of Stroget.
– Visit the main sights: Tivoli Gardens, The Little Mermaid, Rosenborg Castle, Freetown Christiana.
– Grab a coffee in Nørrebro – Copenhagen's answer to Shoreditch.
– Explore by bike (it's a very Copenhagen thing to do).
– Grab food on the water at Copenhagen Street Food market.
– Healthy hotspots: 42Raw, SimpleRaw, Palao Torvehallerne.
– Picnic and chill on the grass at Kings Garden (also known as Rosenborg Garden).
– Grab food in the gorgeous Gråbrødretorv square with outdoor seating.
Destination Six: Oslo, Norway
Oslo was the final city stop on our itinerary and also the place we personally disembarked our 11 day Princess Cruise itinerary (though for this specific cruise you would usually embark and disembark in Copenhagen).
You can see the exact Scandinavia and Russia itinerary I went on with Princess Cruises here.
The sail in was particularly worth noting and was worth setting the alarms at 6.45am for.
If I'm honest, we only had about 4 hours to explore before we had to head to the airport. Having never been to Norway before, I came to the conclusion that I'd 100% be back to adventure through the fjords and therefore would cover Oslo properly when I do.
Instead of running around like a headless chicken trying to put some kind of guide together for you, I did some laptop work with a coffee in Oslo Raw before meandering back through the town via potentially the coolest building in the world, the Oslo Opera House.
Head over to my 'Life on a cruise: A Russia and Scandinavia adventure with Princess cruises' blog post here to read more about what your cruise adventure could look like and what I honestly thought of travelling in this way.
Have you been on a cruise?
Would you ever go on one?
Have you been to Scandinavia?
What were your favourite places? I'd love to know!
Love as always + happy adventuring,
Mollie.
Did you find this post helpful? I'd love you to share it for me.
I can't do this without you.
Pin and save this blog post for later…